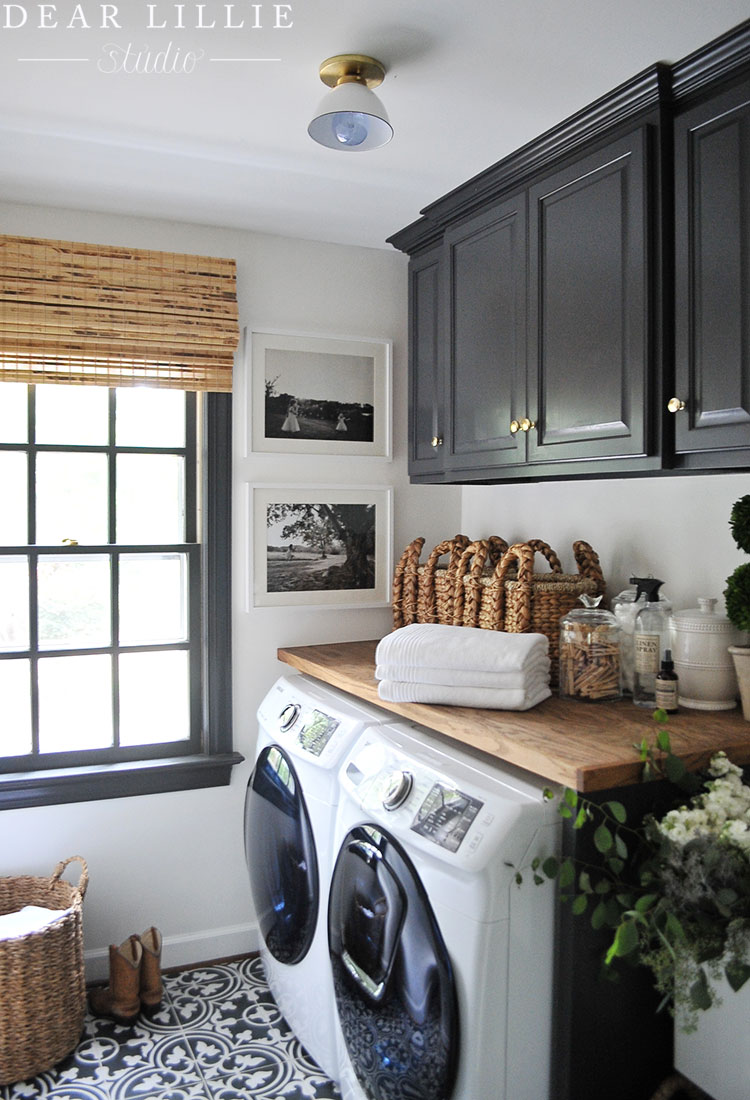 We finally added some finishing touches to our laundry room. Although I usually prefer somewhat oversized light fixtures I had been looking for something small for our laundry room and the hallway right outside of it. I needed it to be small enough that I could still easily open the cabinet doors and I wanted it to be simple so it wouldn't compete with the floor but I still wanted it to be pretty! I stumbled across these ones on Etsy one day from the shop Triple Seven Home and knew that they would be perfect. I loved the brass mixed with the white dome and black trim. They were super easy to hang/wire and I love how it turned out!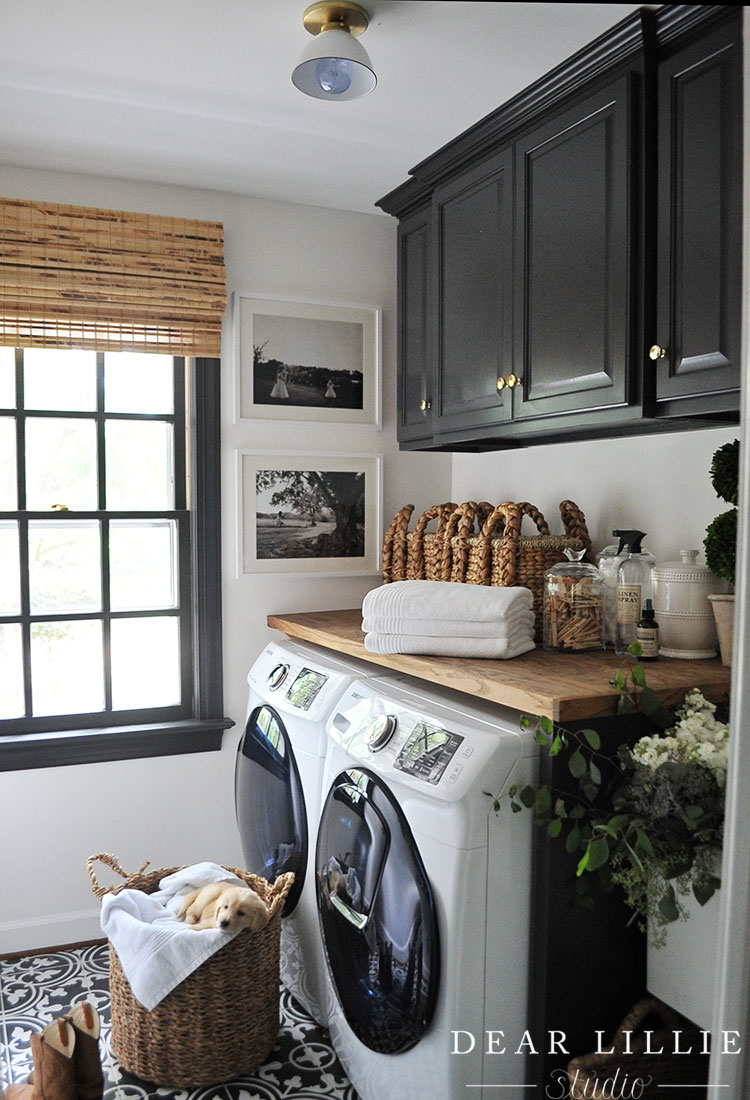 And here is the matching one I hung in the tiny back hallway right next to the laundry room.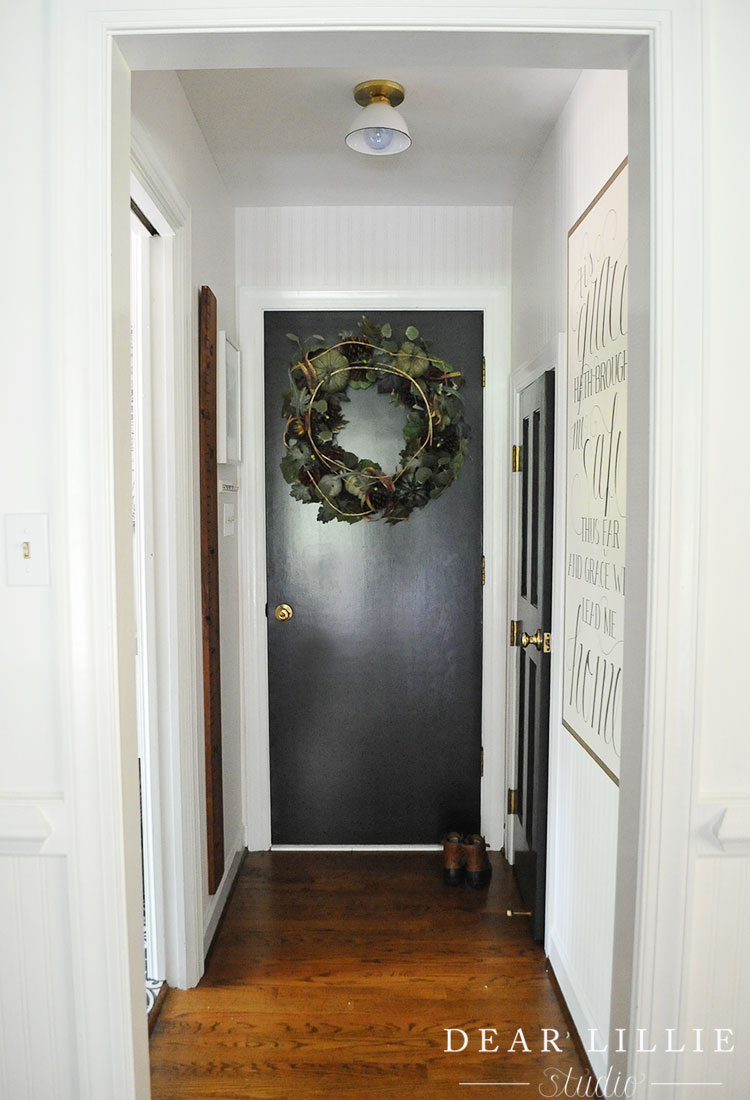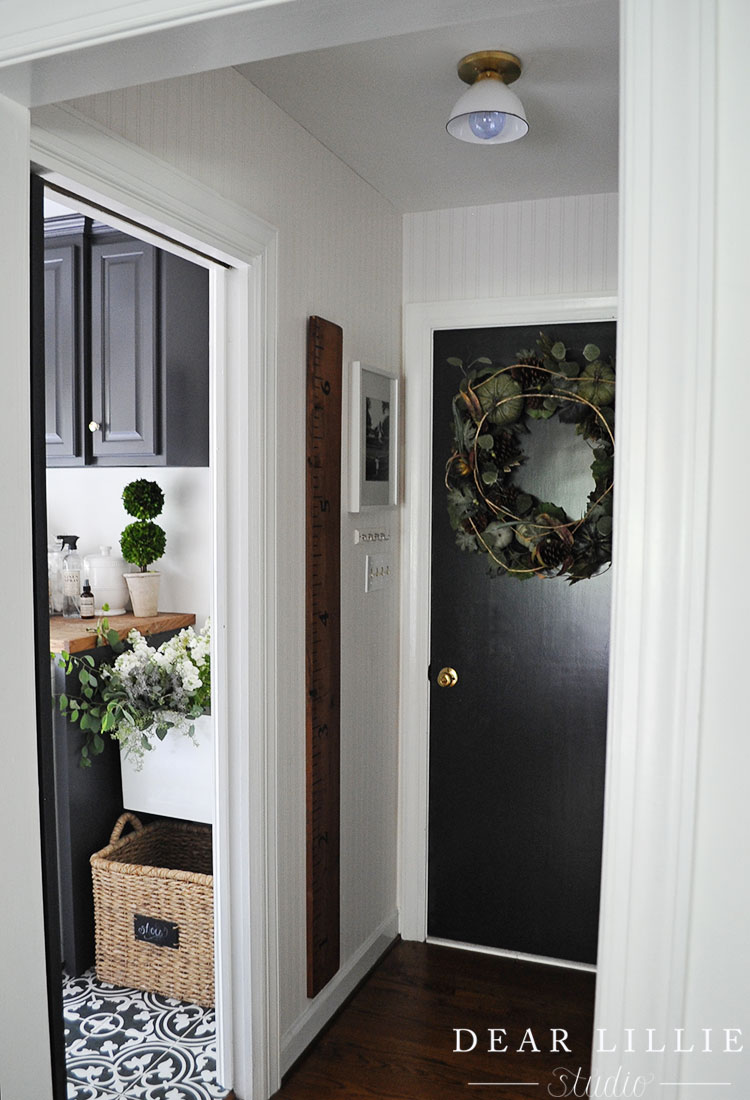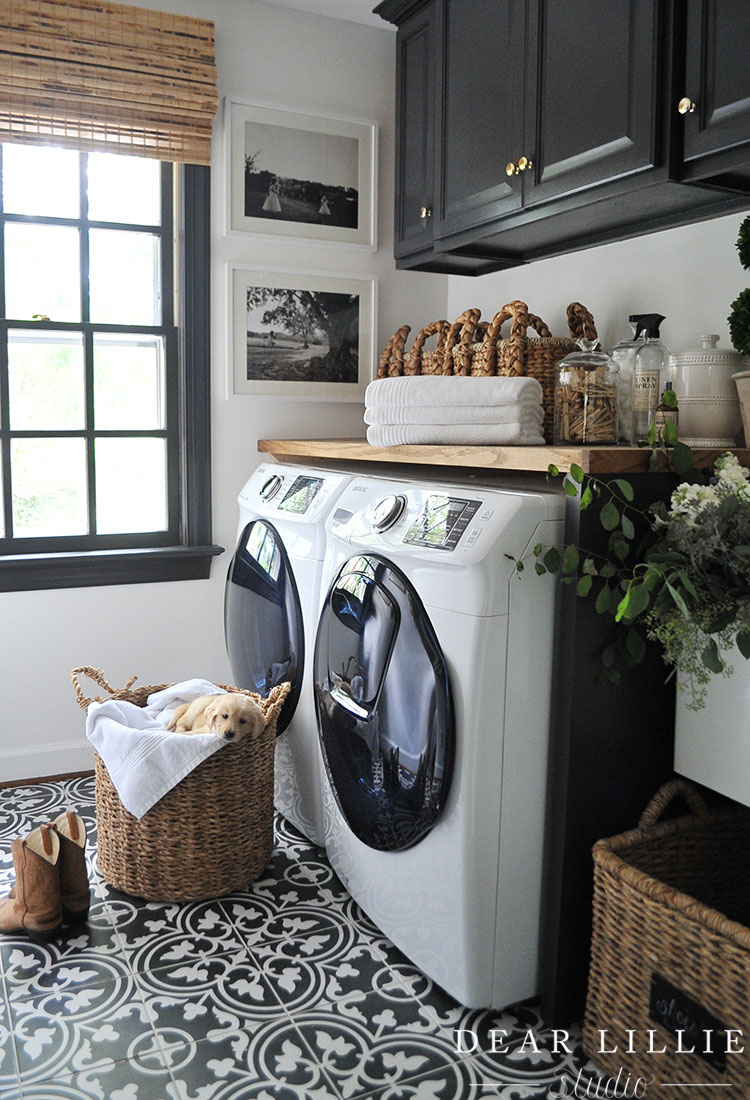 My sweet little Ruby followed me in while I was taking pictures and made herself at home. =)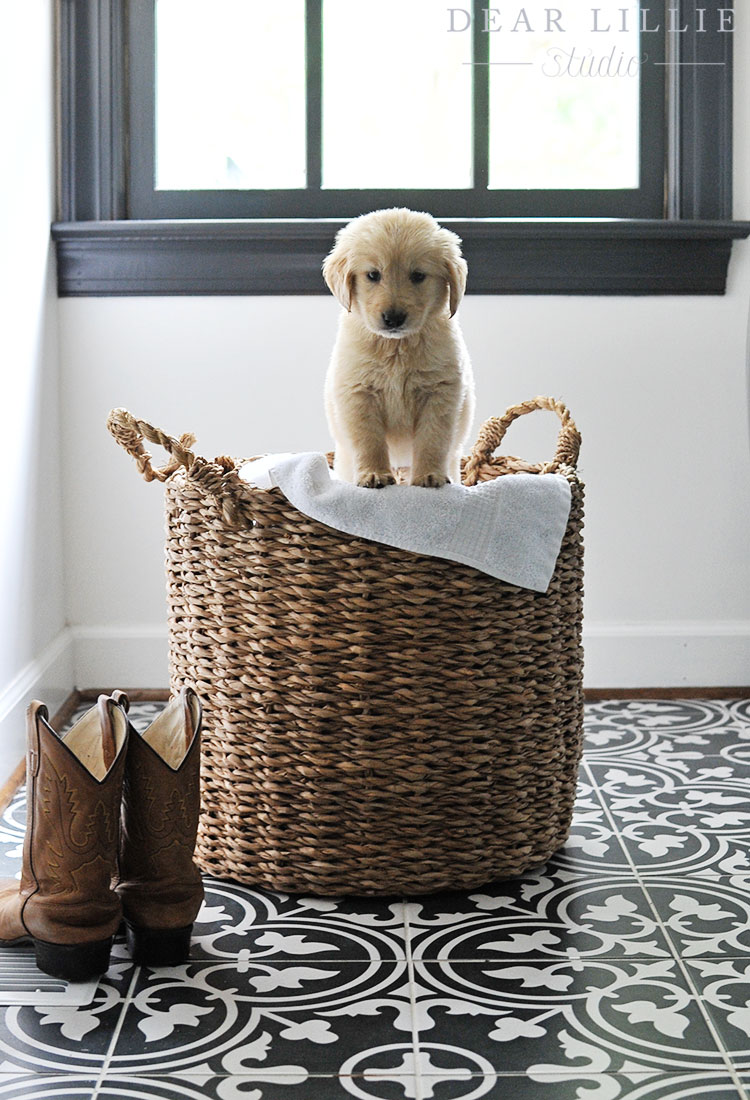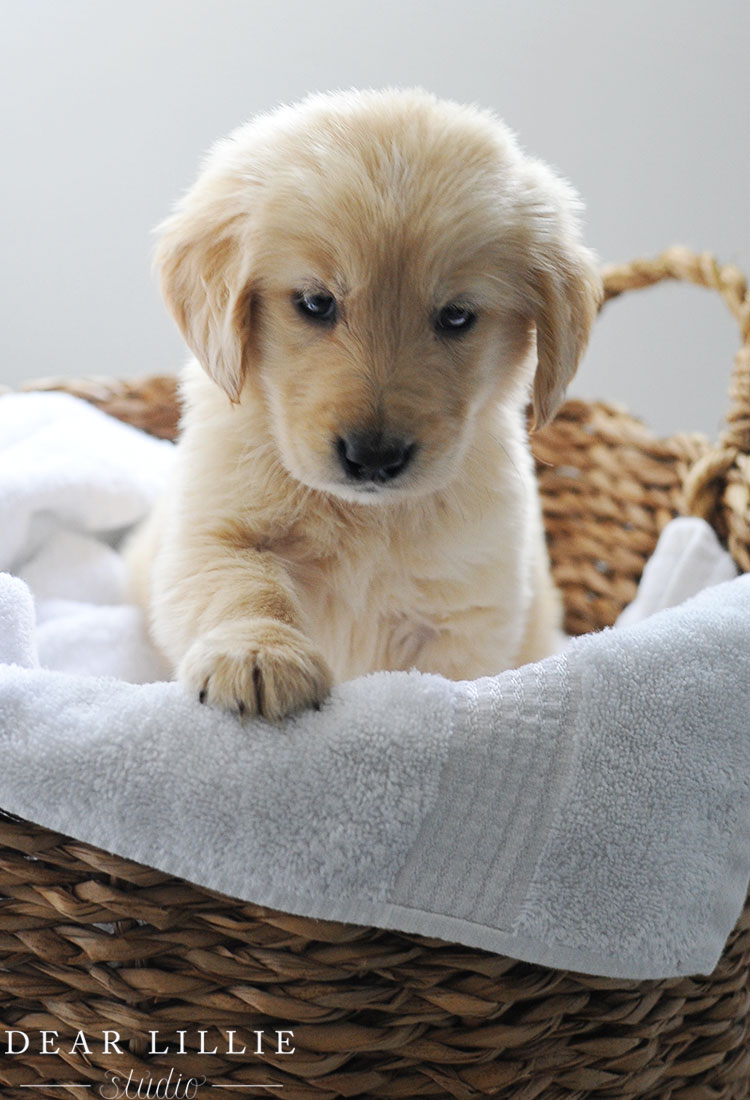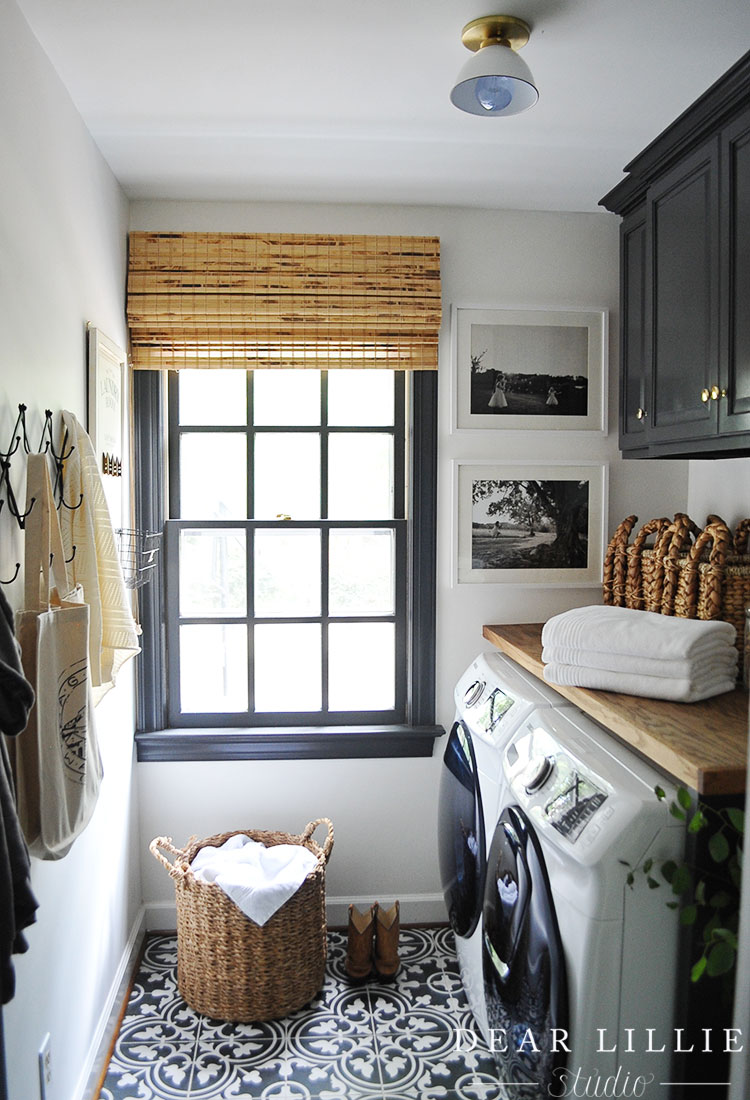 I also finally hung some things on the opposite wall which had been blank since we moved in.  I found this cool metal accordion style hanger and a little lost sock type laundry sign which some clothespins and a basket for all the socks that seem to lose their match!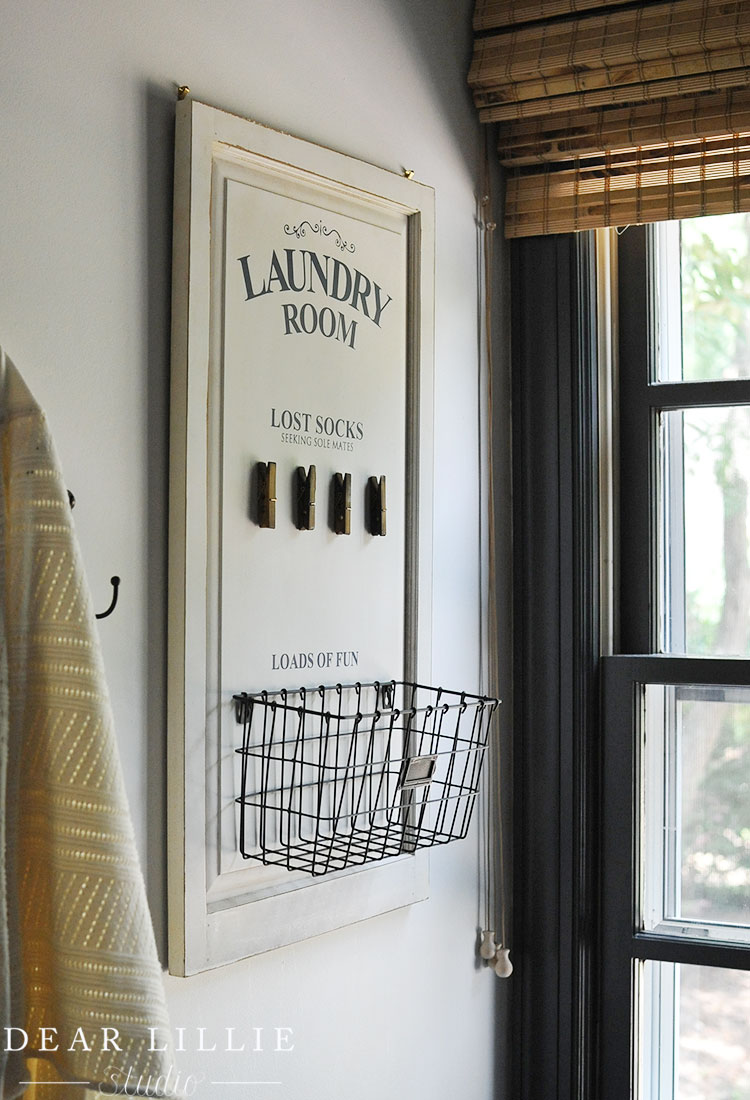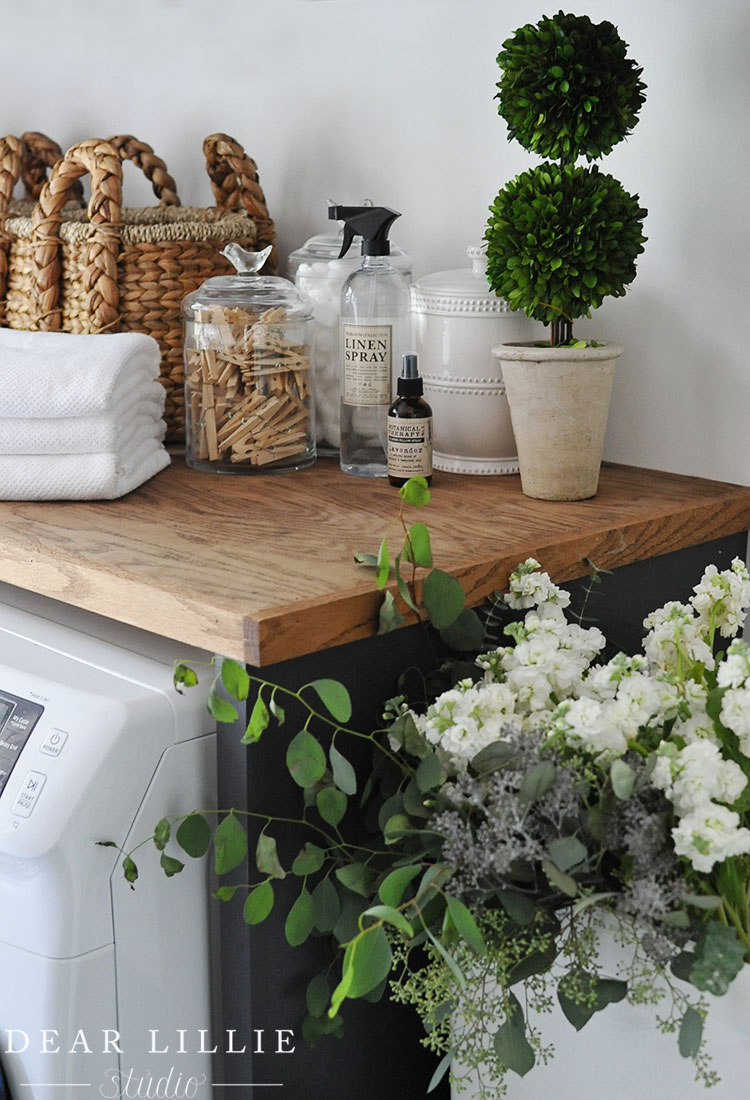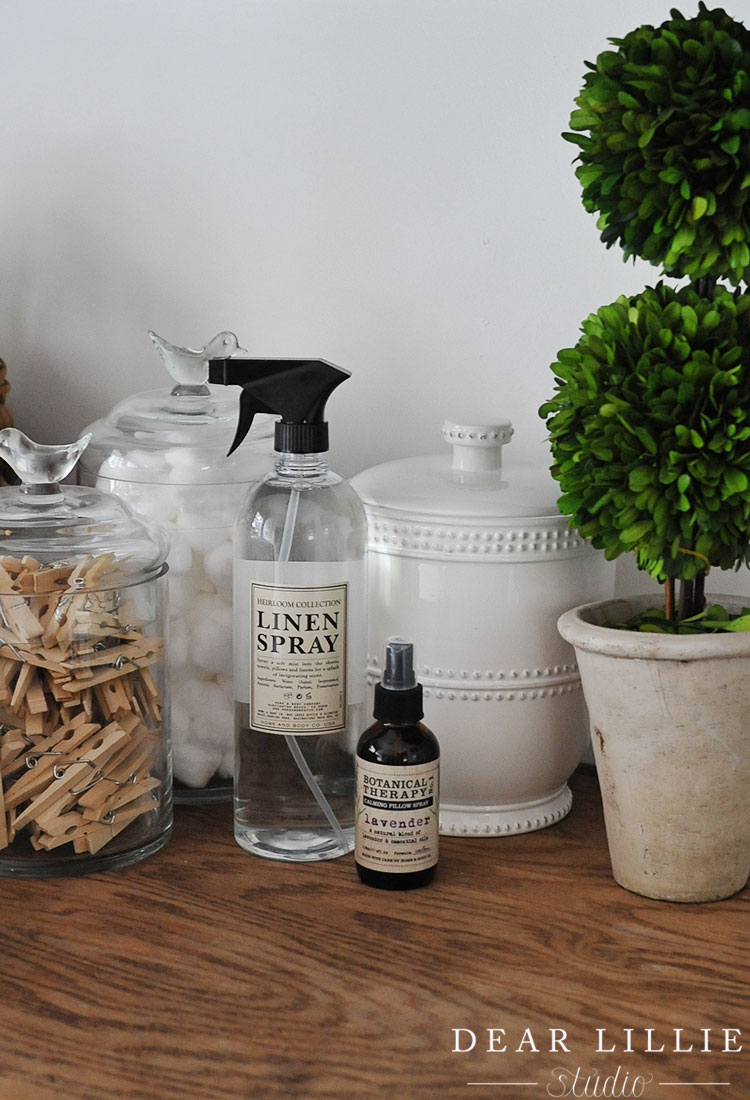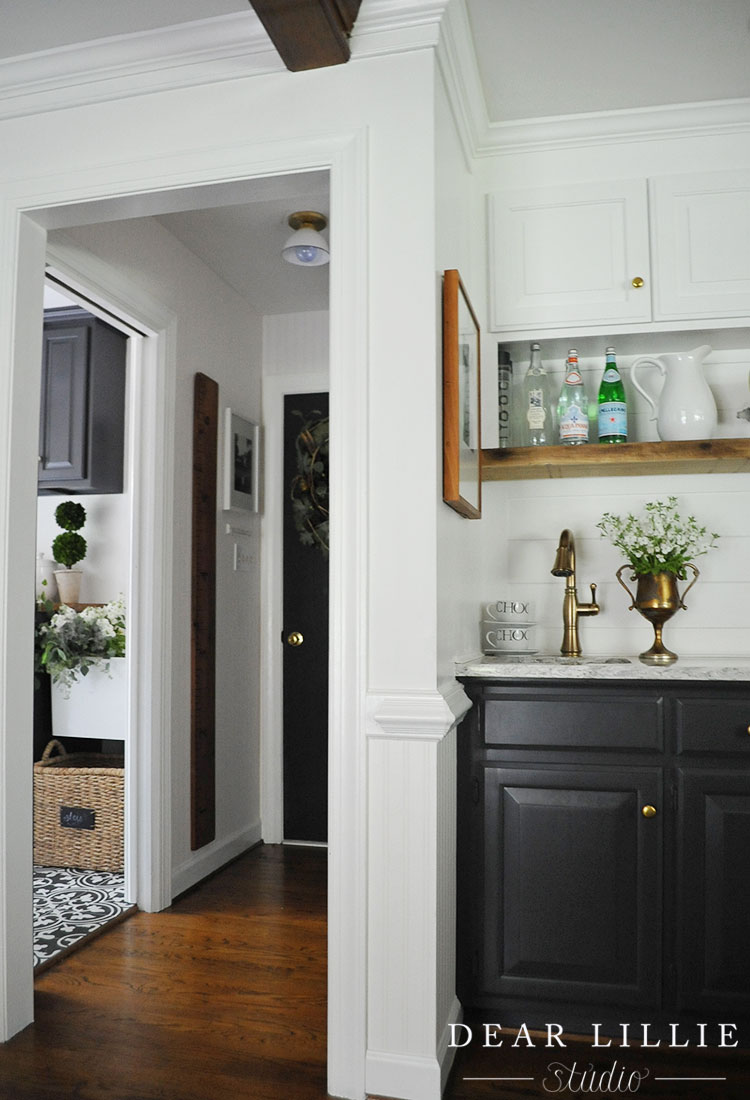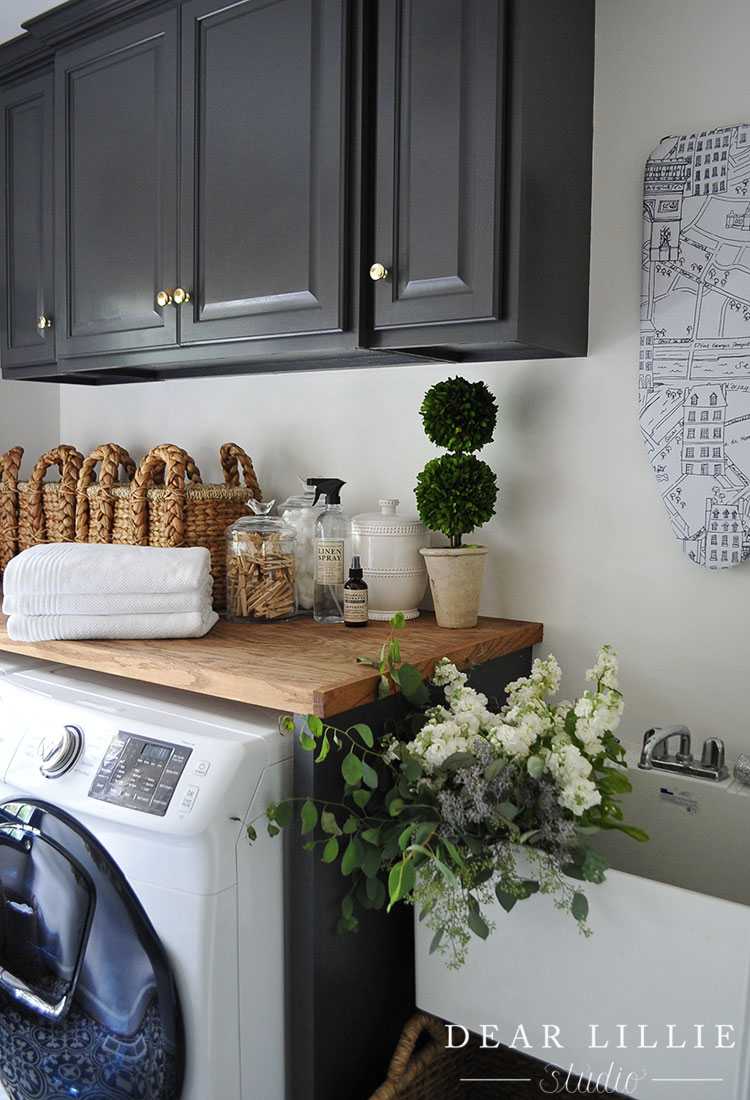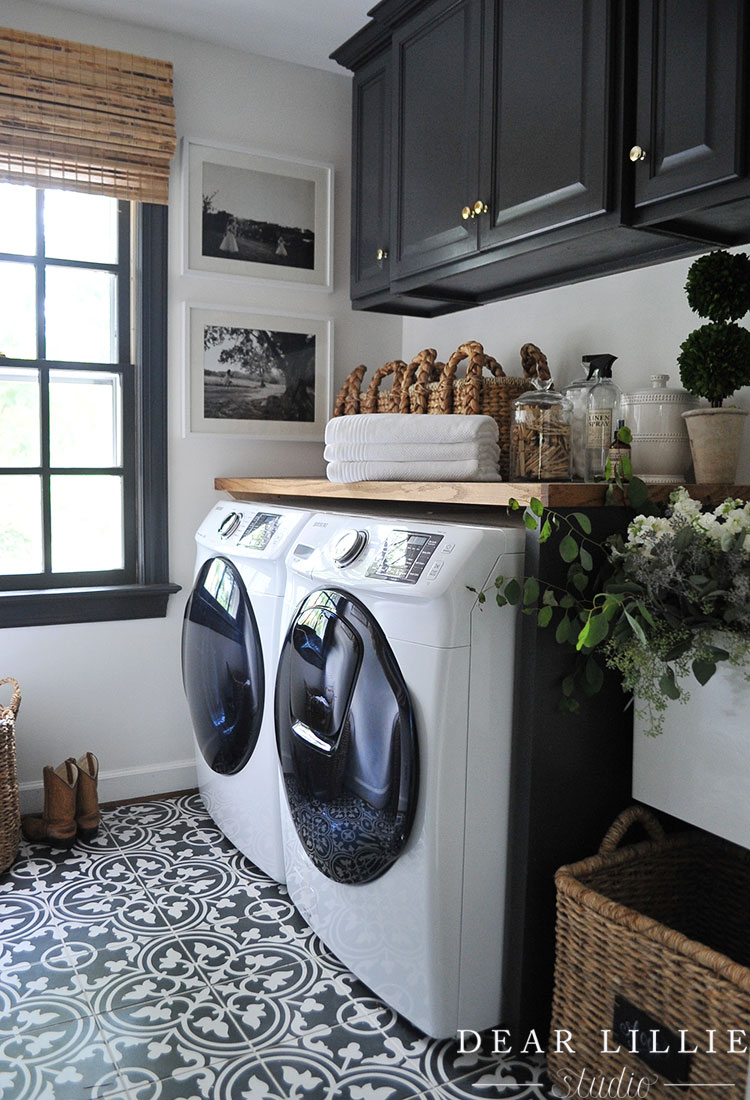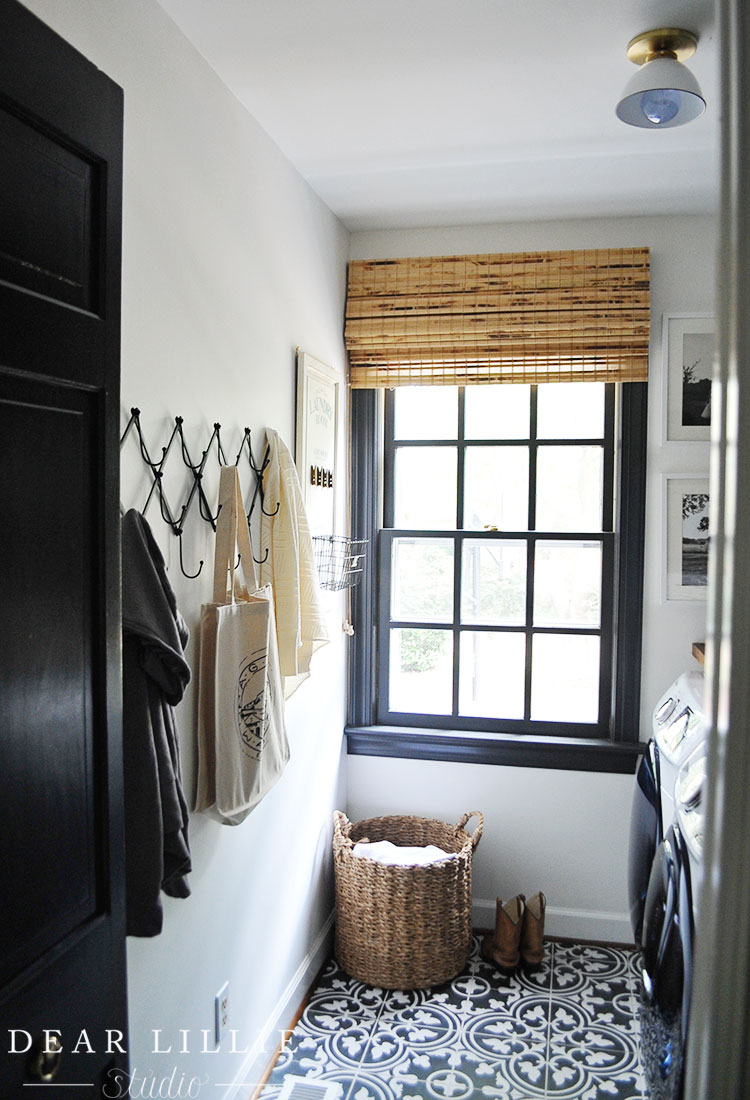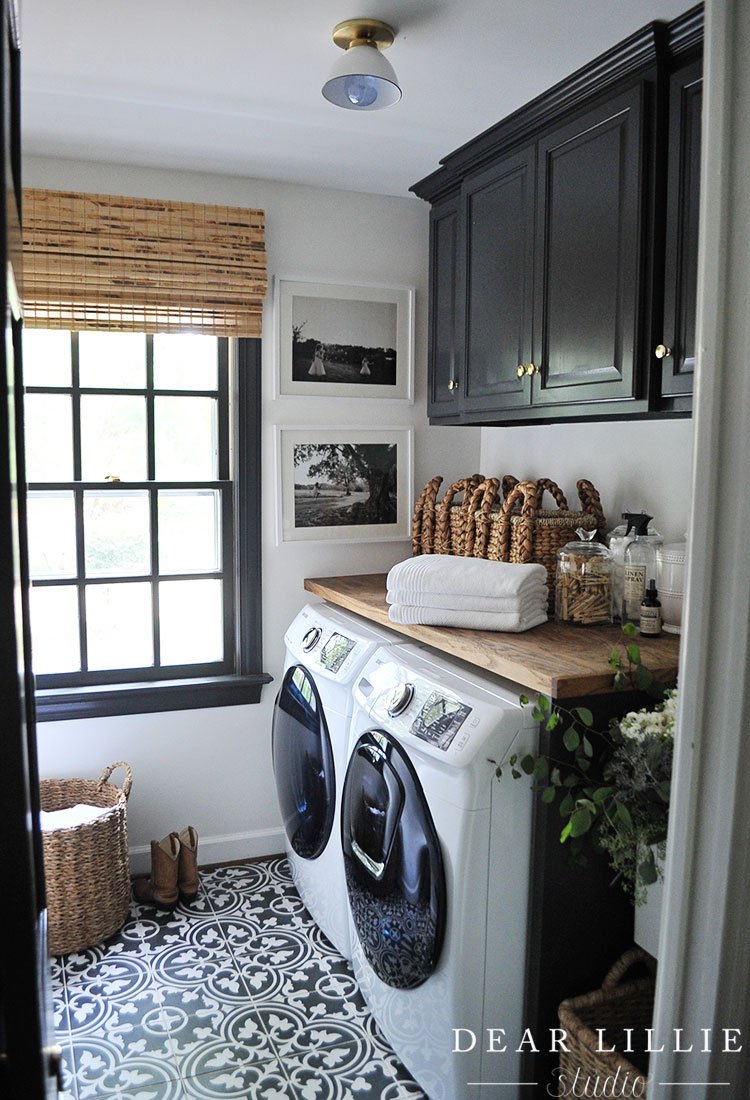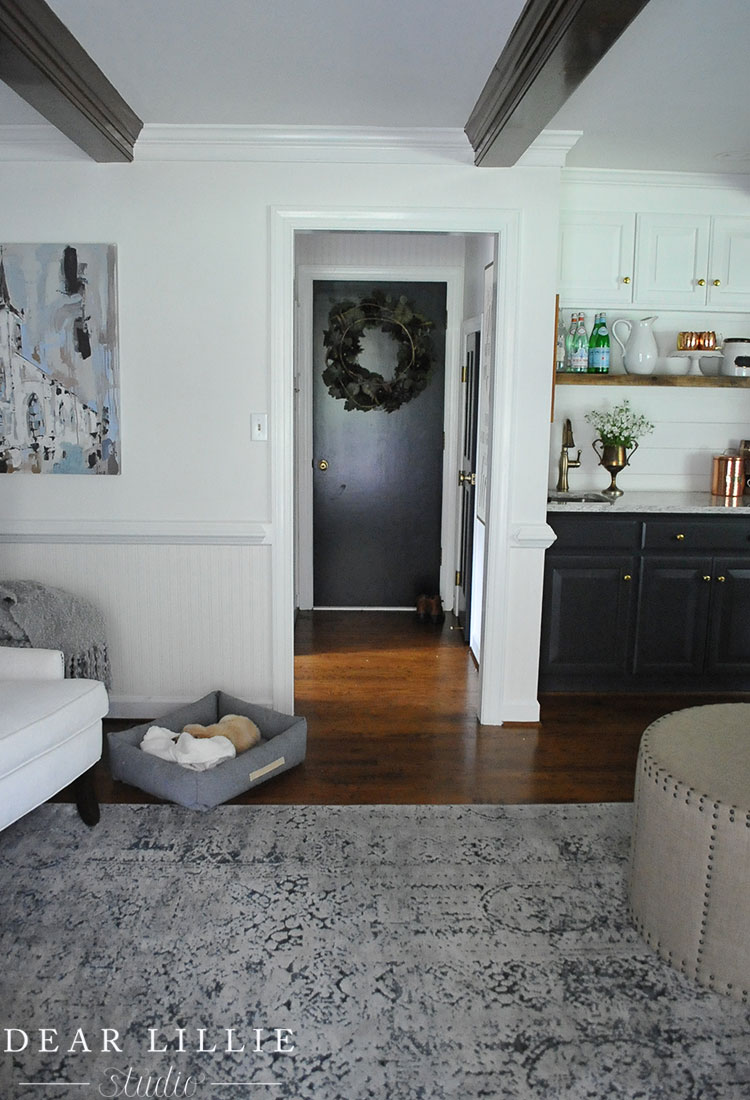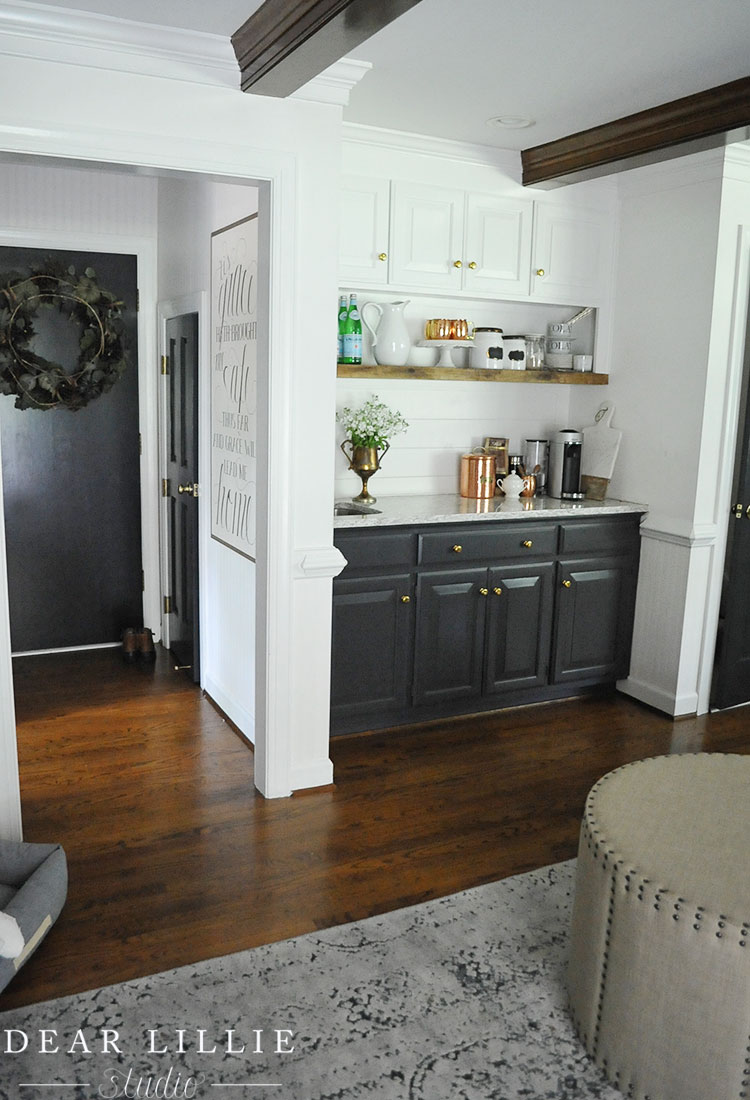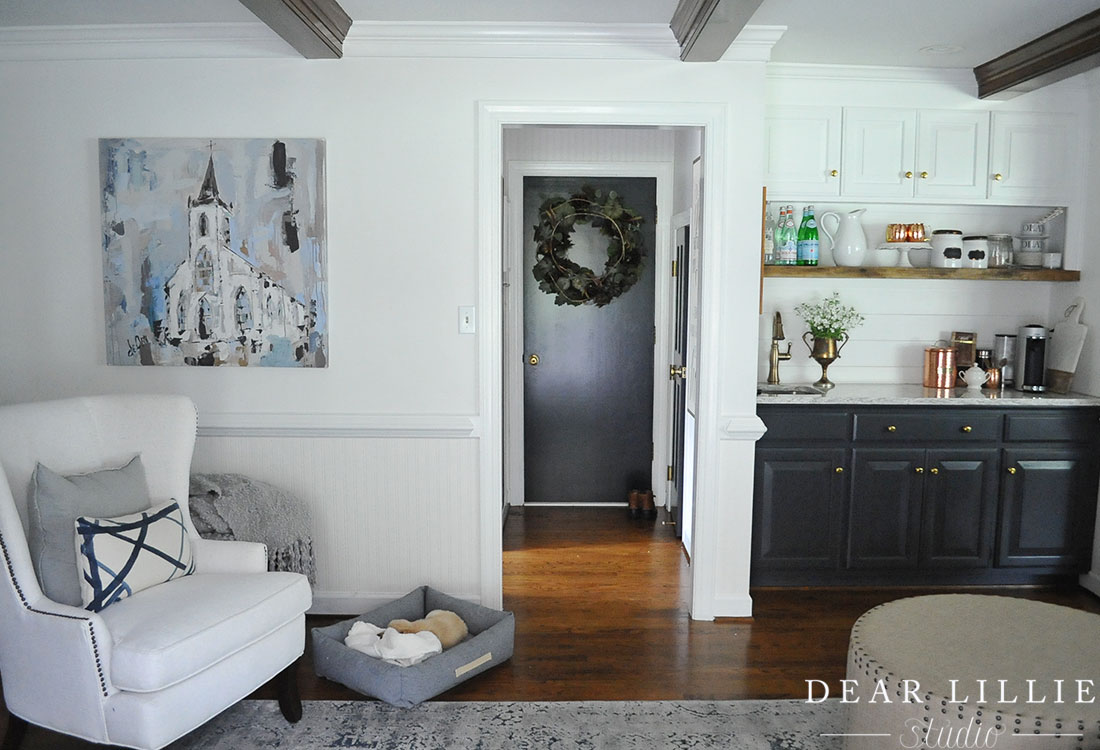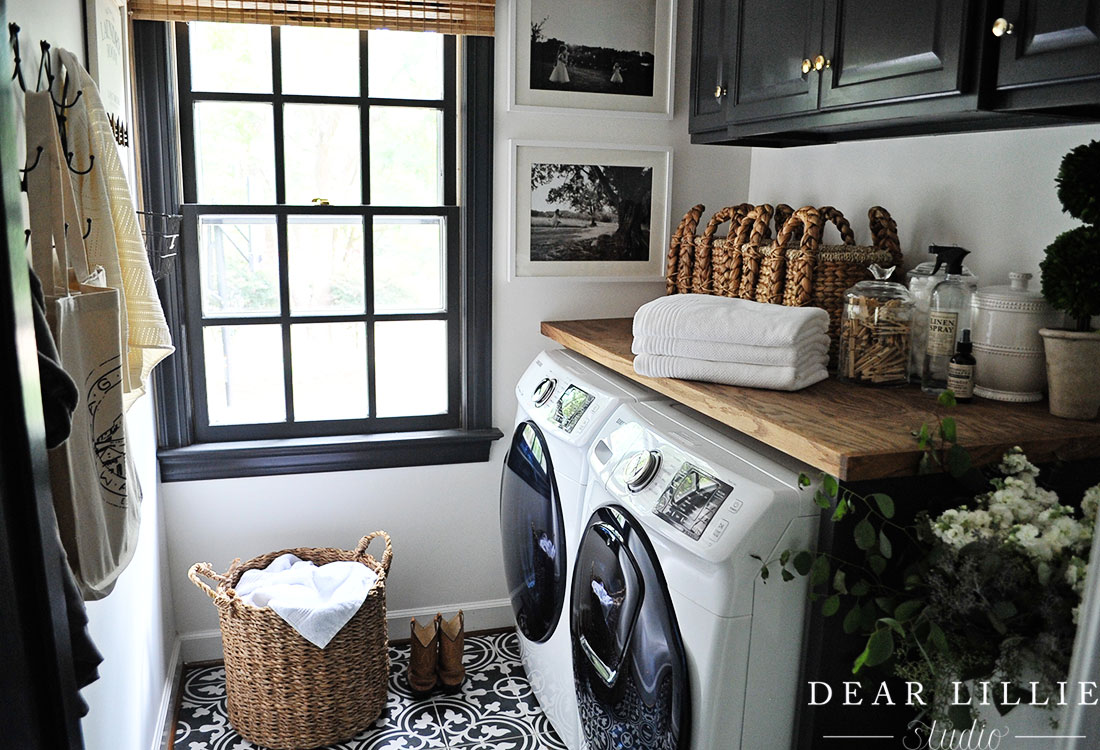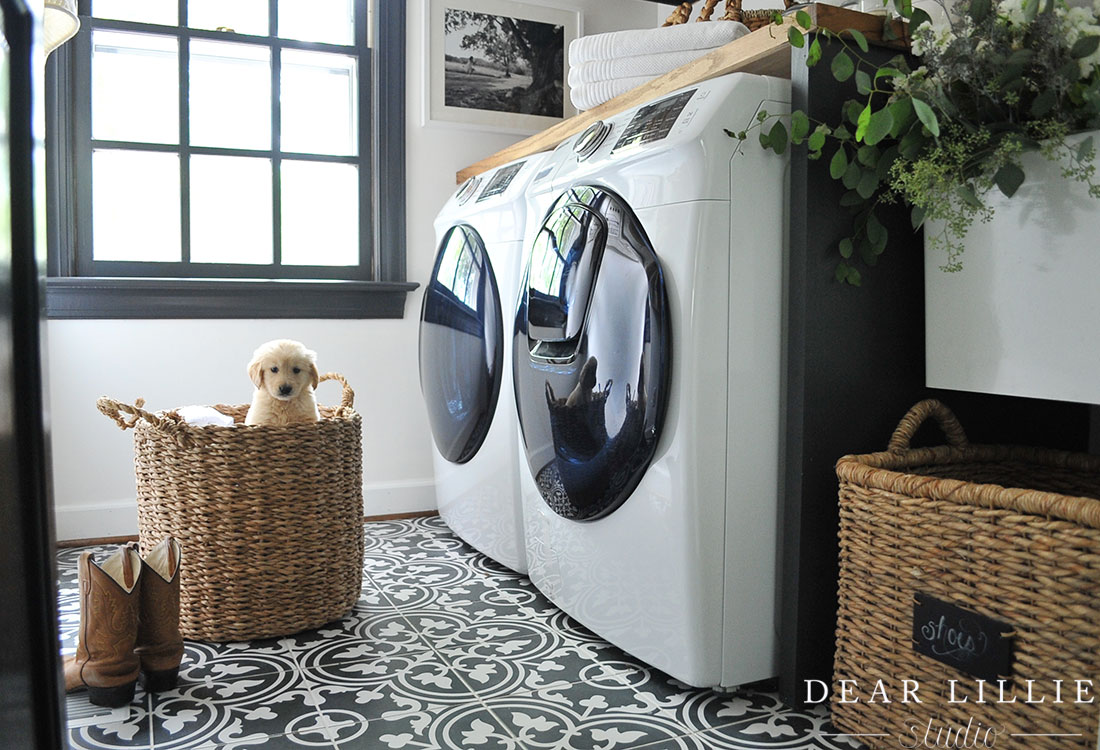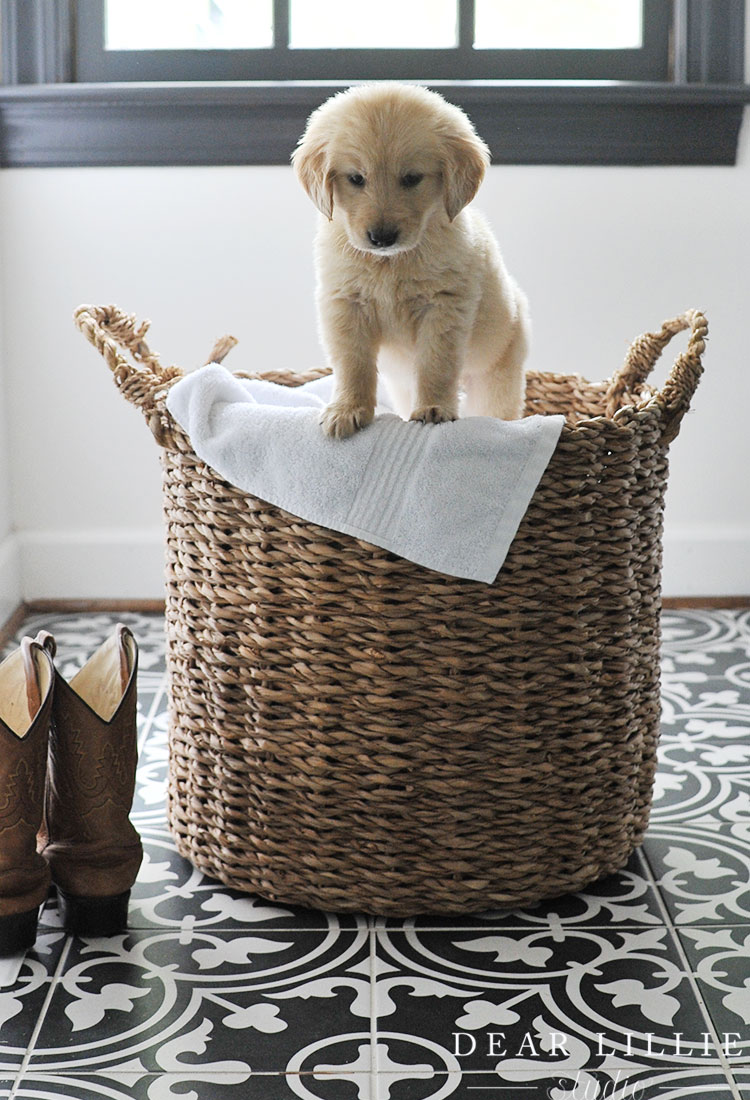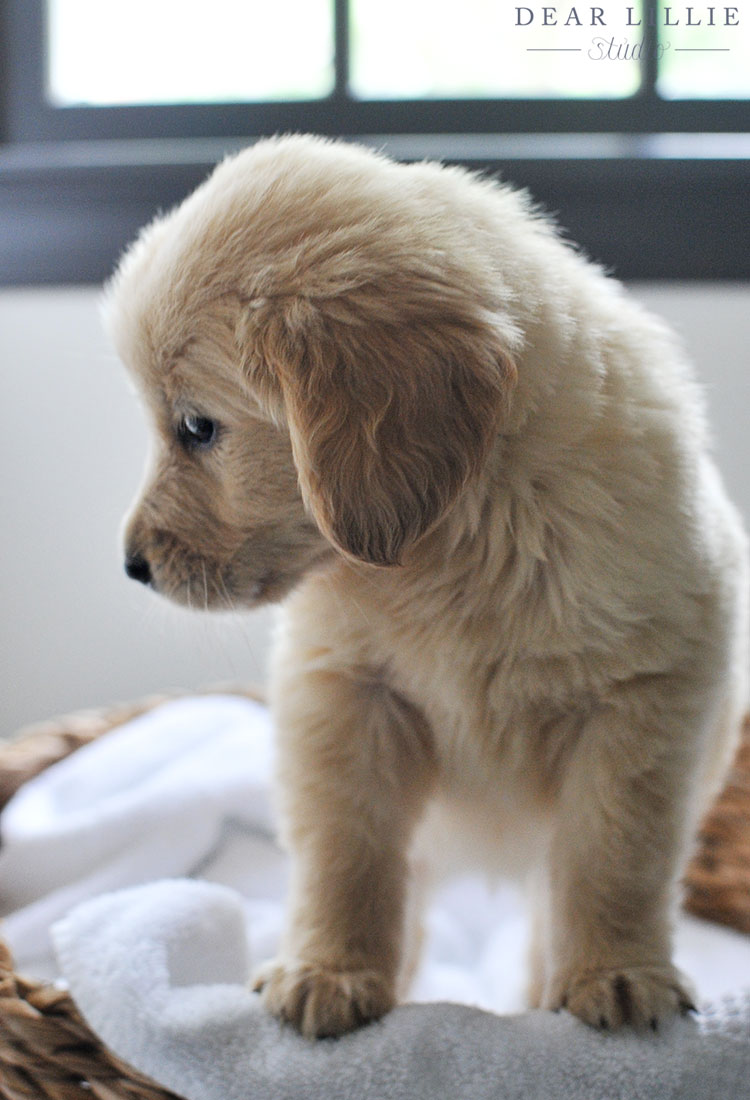 Source List:
Wall Color – Simply White by Benjamin Moore in Eggshell
White Trim Color – Simply White by Benjamin Moore in Semi-Gloss
Cabinet Color – Wrought Iron by Benjamin Moore in Semi-Gloss
Window Trim Color – Wrought Iron by Benjamin Moore in Semi-Gloss
Doors – Mopboard Black by Benjamin Moore In Semi-Gloss
Wreath – Used to be in our Collection at Painted Fox but has been discontinued
Basket on Floor in Corner – HomeGoods
Towels – HomeGoods
Linen Spray – HomeGoods
Boots – Sheplers
Frames – IKEA
Ironing Board – have had for years and years recovered with fabric I got from a shower curtain from Homegoods a year or two ago
Growth Chart – we made it years ago
Well, that's it for tonight! I hope you all have a fabulous week! We've got wallpaper going up in our dining room tomorrow morning. I cannot wait!
Warmly, Jenni