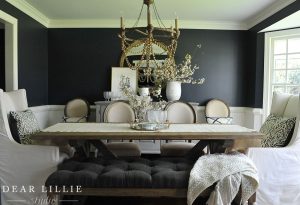 I hope you all had a wonderful Easter weekend! We don't have a ton new to share tonight (although we are working on some upcoming posts including a week from today when we will share the girls' finished bathroom makeover!) but did want to share a few updates we have added to our dining room. I ended up moving the lamps I had in here into my office and added this new architectural print from Minted on one side and a large planter filled with blossoms over to the other side. I got two of these prints from Minted and I absolutely love them. I have always loved architectural styled prints and these ones are particularly pretty. I put this one of Westminster Abbey here in our dining room and the other one of Big Ben in our kitchen (there's a couple pictures of it near the end of the post). I love the matte brass frame and want to order a few more prints for a living room with this same style frame. It's simple yet elegant!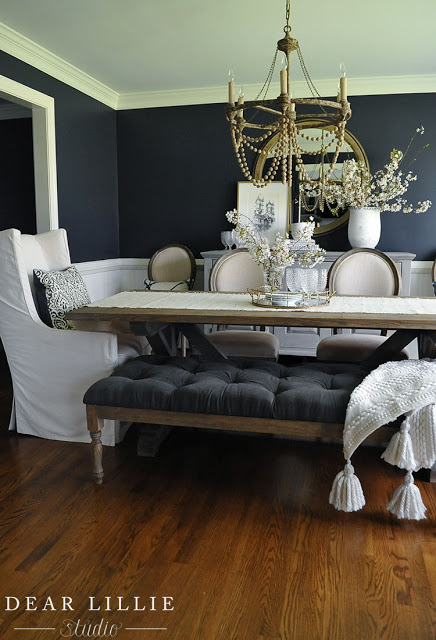 I've been thinking about adding a bench in here but haven't decided for sure yet. I tried this one in here to see how it looked visually (it's too deep to actually function in here) and I also tried our new ottoman from our porch in here too.
Artwork supplied by Minted in exchange for this post. All thoughts and opinions are my own.
Affiliate links are used for convenience.