Good evening! I hope you have had a great Saturday! It was freezing here today so perfect afternoon for a long walk with hot cocoas and then a warm fire afterward and now we are snuggled up for a move night. Tonight we just have a quick little post of some festive little touches we added to our hall closet upstairs. I had planned on sharing the whole upstairs hallway tonight but I haven't gone through the rest of those photos yet so here is just the Christmas closet for now.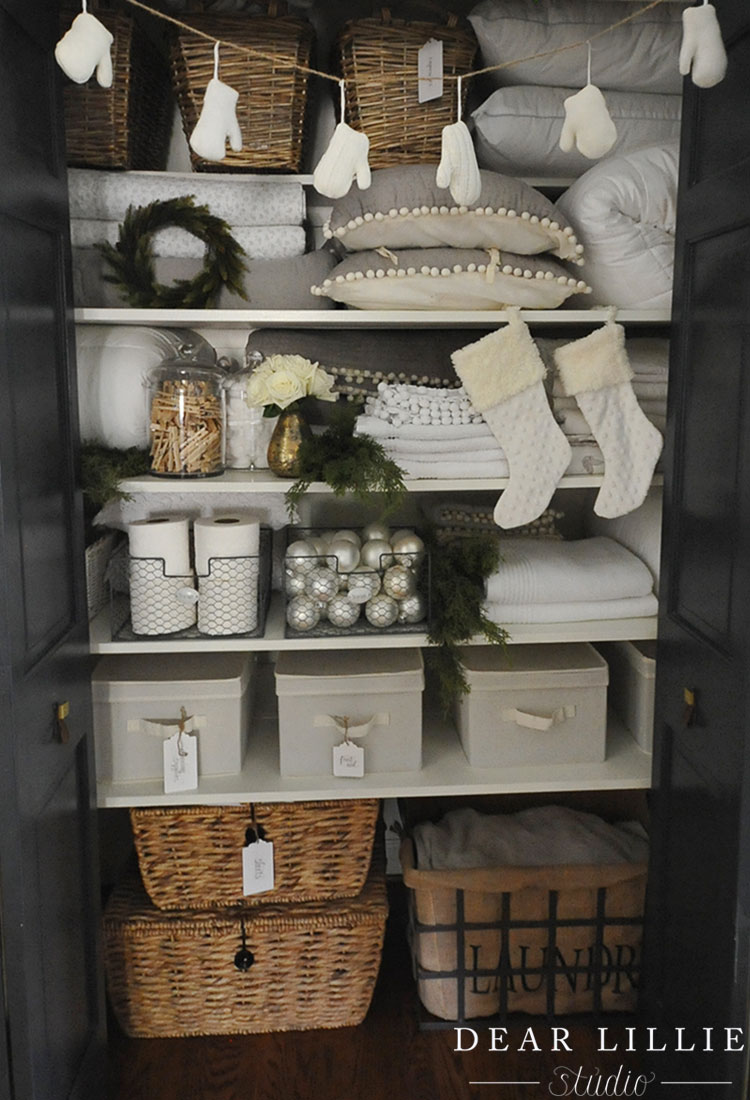 I got this little mitten garland years ago and my mom made this stockings for the girls when they were babies. We have always hung them in their bedrooms but I hung them here temporarily as we were unpacking the Christmas boxes and they look so sweet I ended up keeping them here. We walk by this closet about fifty times a day and I love seeing their precious little baby stockings every time.
I filled one of our wire baskets with some simple ornaments and then added some faux greenery. Those simple touches add a festive touch that I love walking by and seeing each day.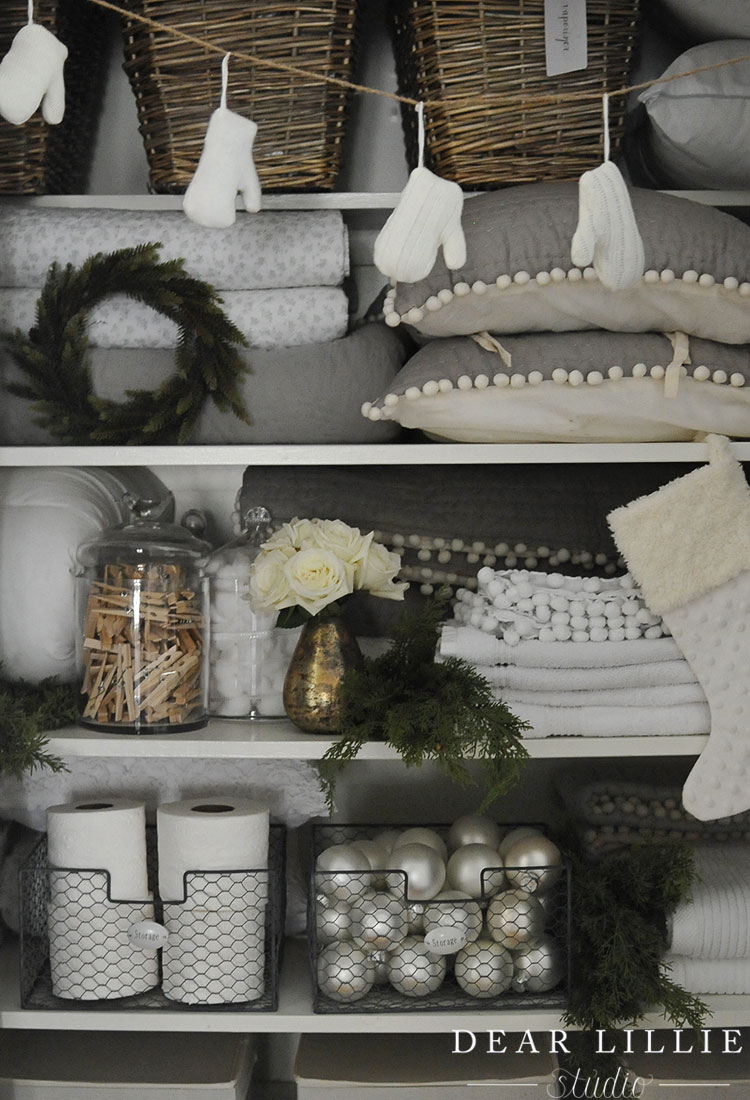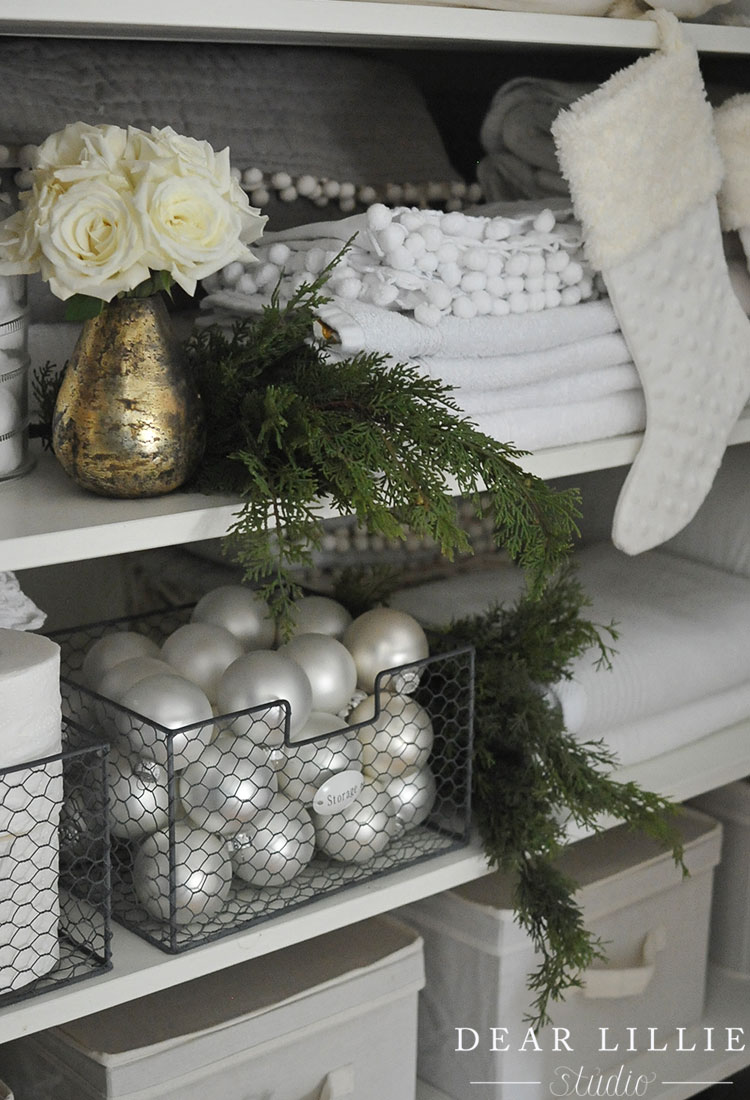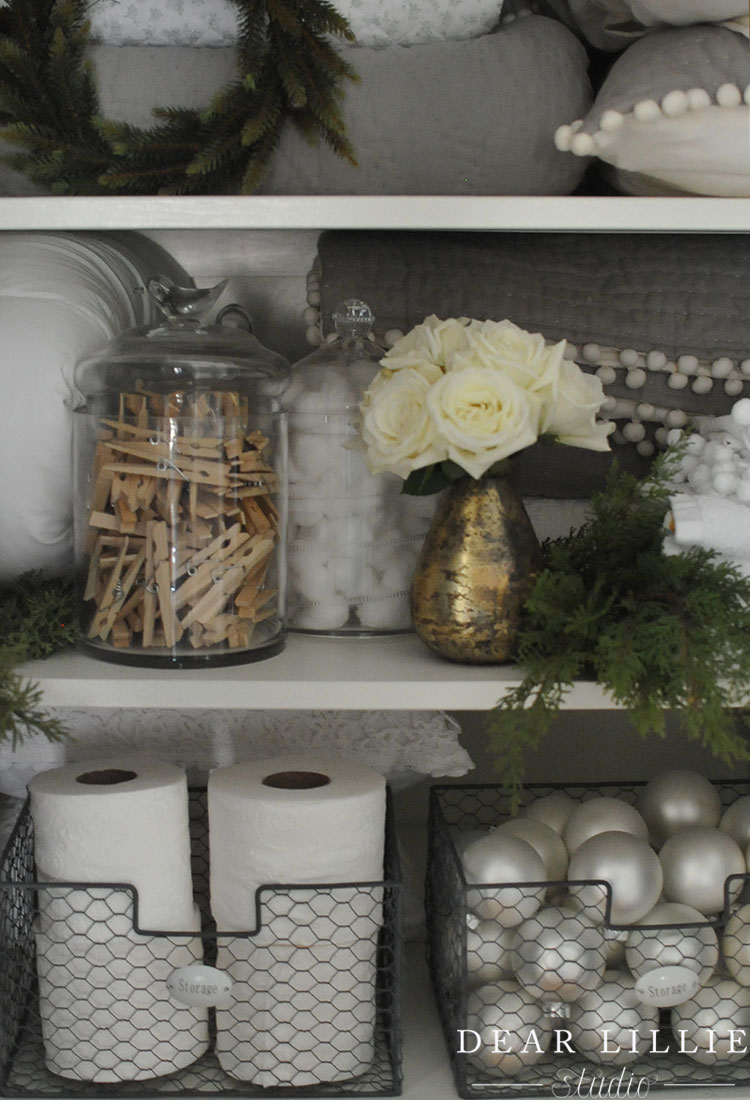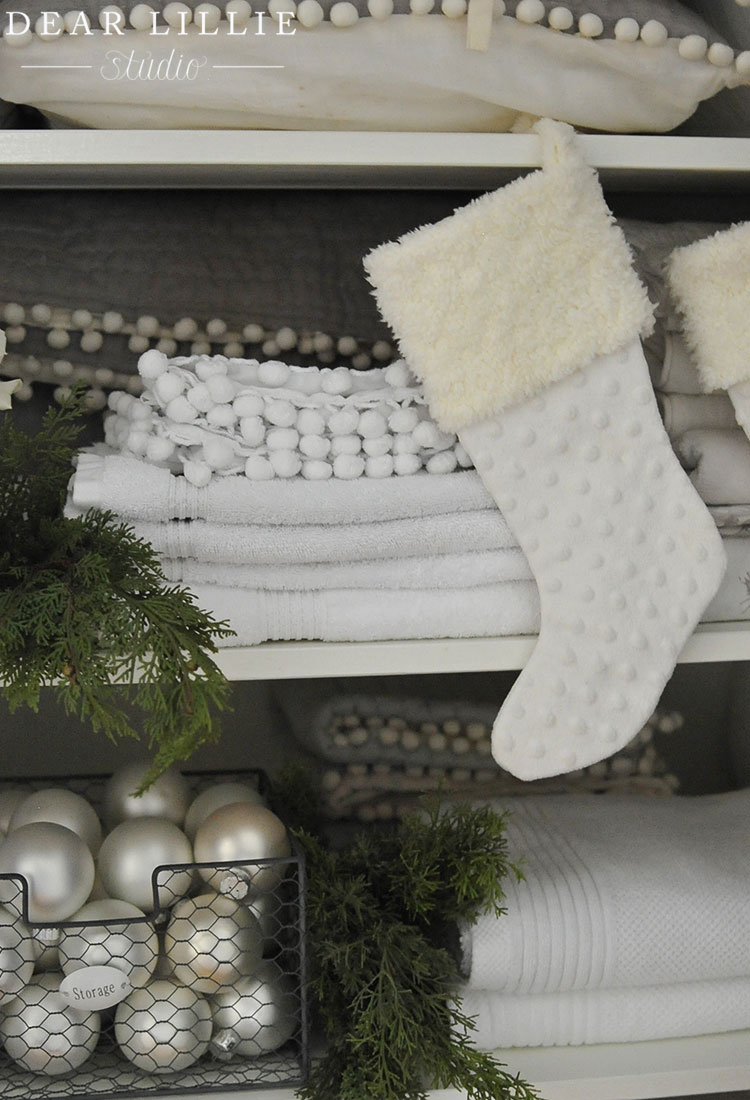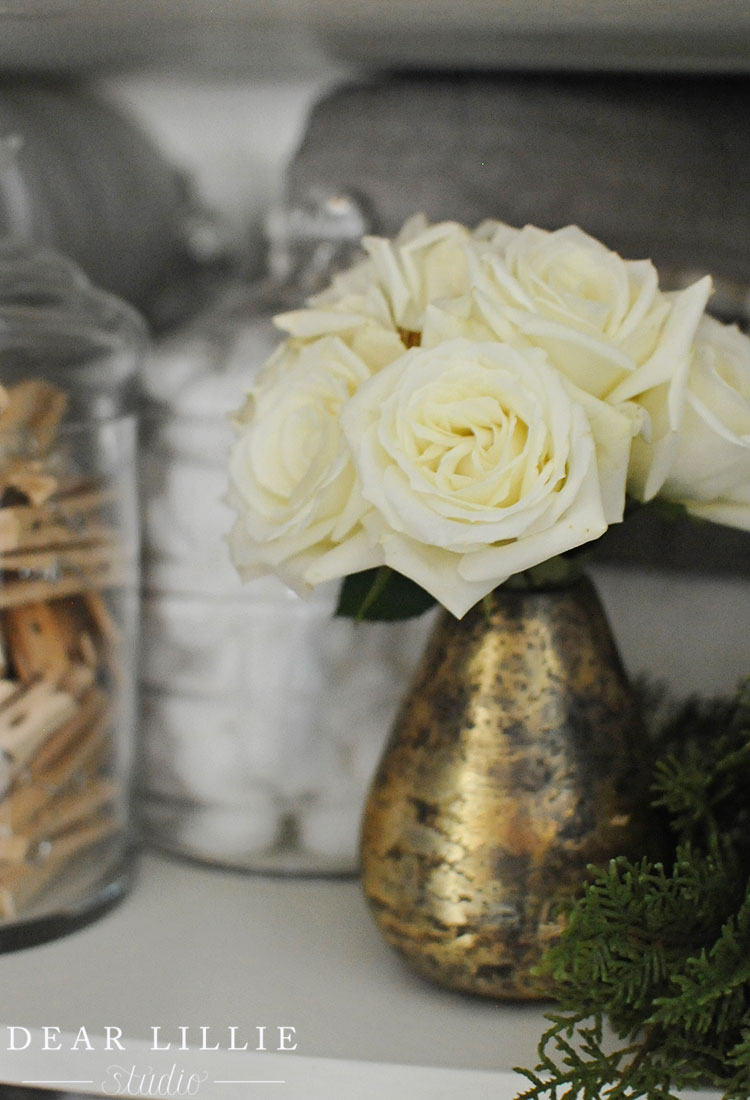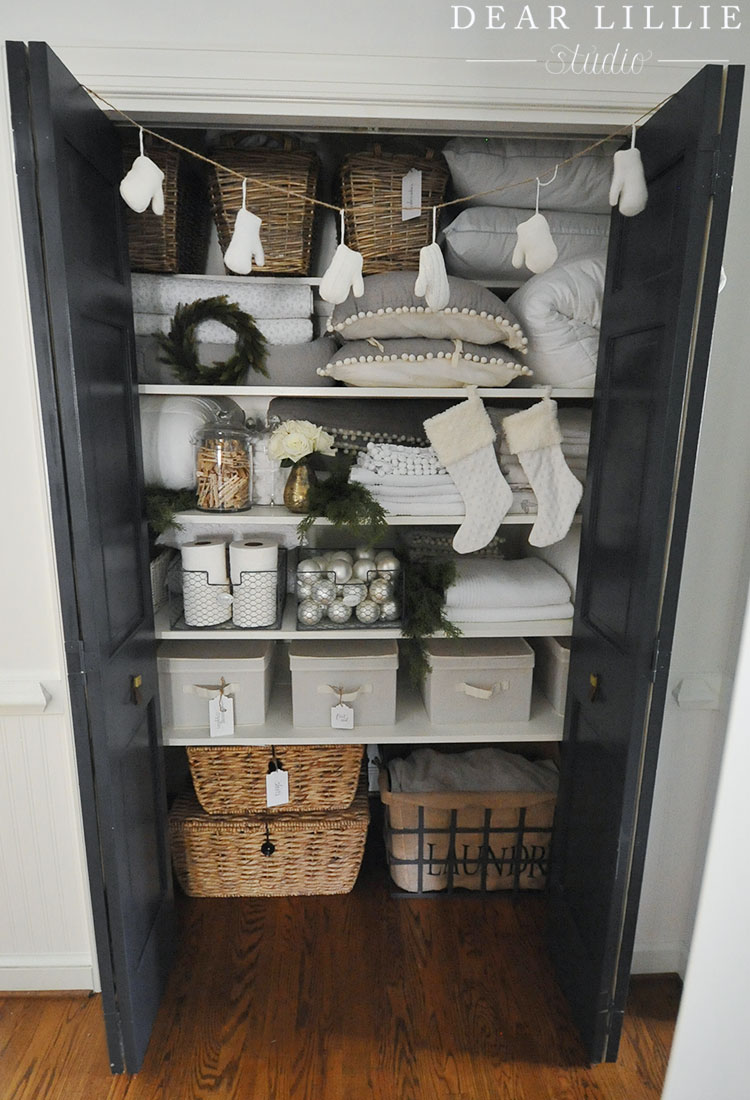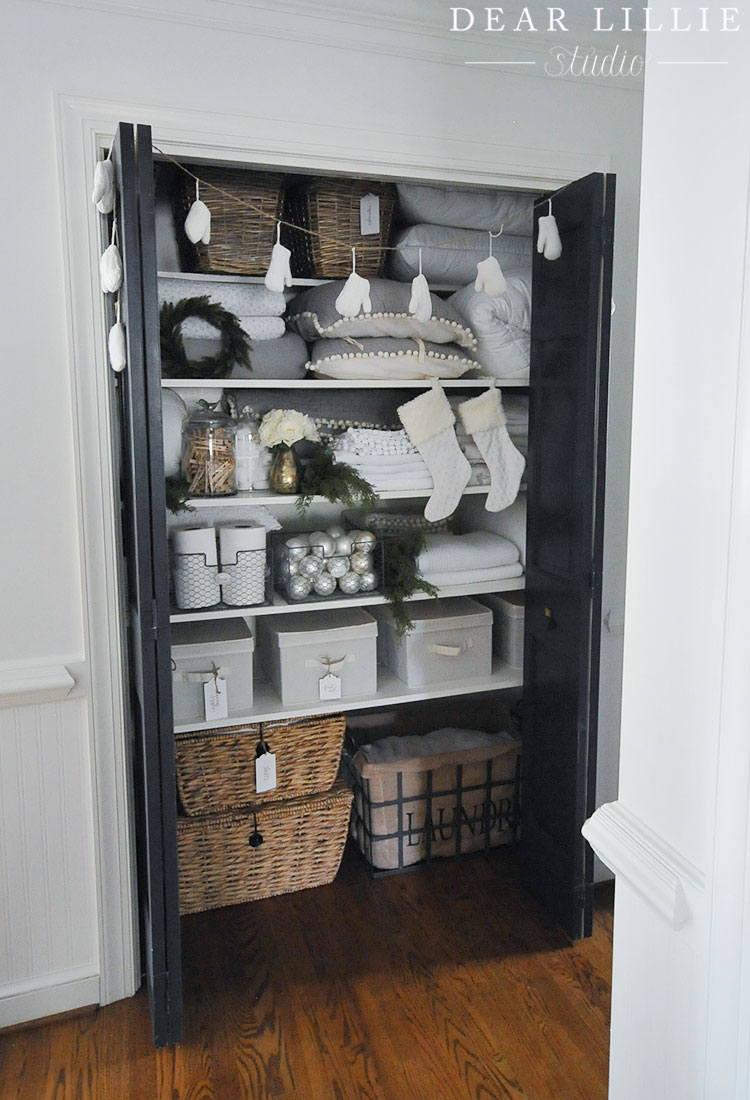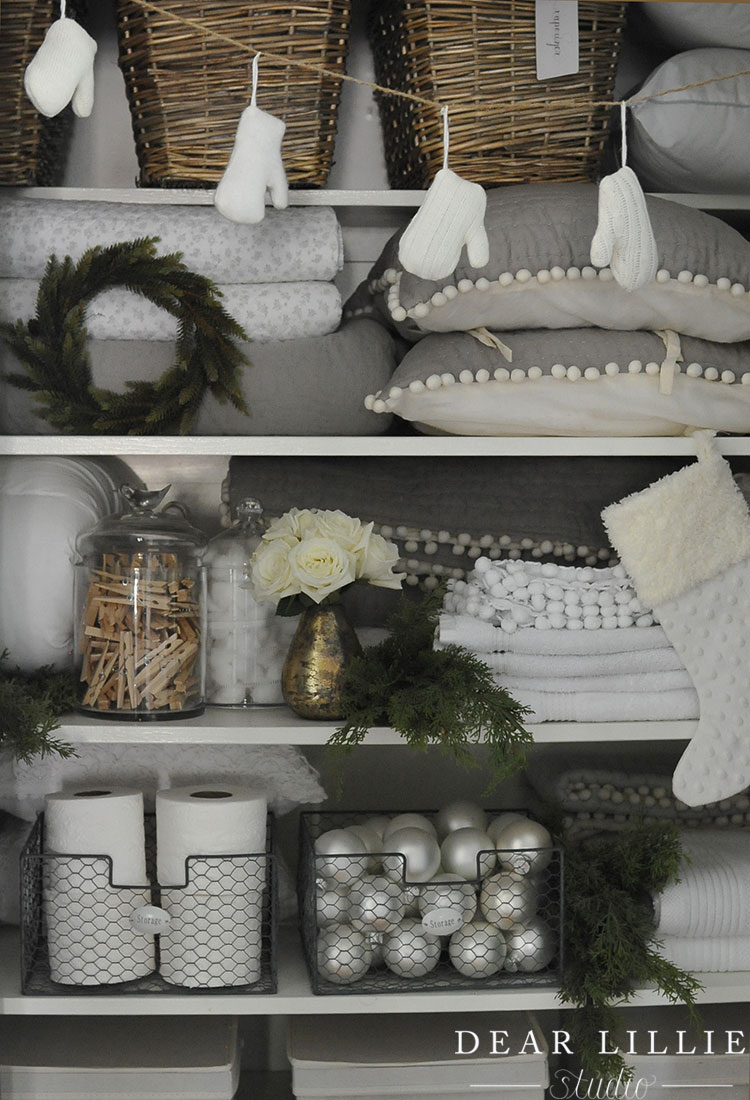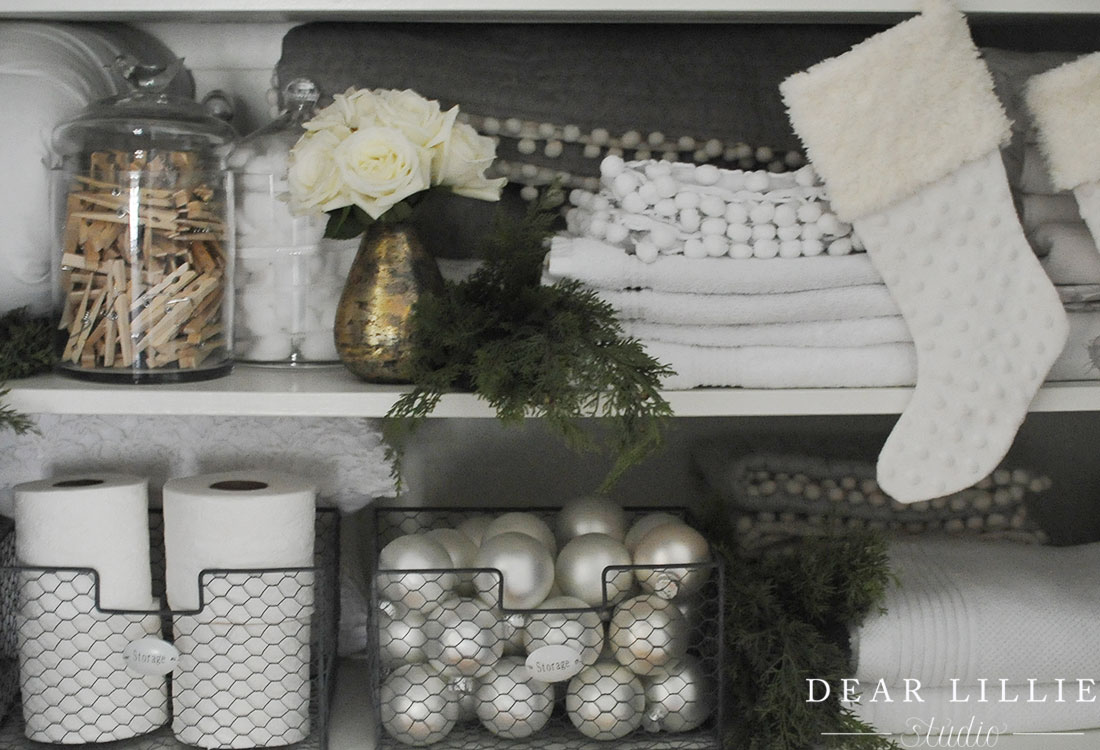 Closet: 
Wall Color – White Dove by Benjamin Moore in Eggshell
Trim – Existing (but I will eventually painted Simply White by BM in Semi-gloss, it currently has a slightly greenish hue)
Doors – Mopboard Black by Benjamin Moore in Semi-Gloss
Mitten Garland – Target years ago
Stockings – My mom made them for the girls when they were babies
Wreath and Faux Greenery – have had for years
Top Shelf:
       Pillows – HomeGoods
Second Shelf from Top:
       Gray and Aqua Pom Pom Shams – Ballard Design
Middle Shelf:
       Pom Pom Quilt – Ballard Design
       Towels – HomeGoods
       White Pom Pom Shams – Country Curtains
       Other Shams – Miscellaneous
Second from Bottom Shelf:
       Towels and Washcloths – HomeGoods
Bottom Shelf:
Floor:
        Wicker Baskets – HomeGoods
        Laundry Basket – HomeGoods
I hope you have a wonderful rest of the weekend!
Warmly, Jenni