If you have any questions about paint colors or where items are from there is a link after each room that will bring you to a post with all of those details!
Happy New Year! I hope your 2019 is off to a great start! I am working on a few projects here in our rental (you can read more about our most recent move here) as well as for some clients and hopefully will have some new things to be sharing soon. I had hoped to take some photos today in our living room and entryway but it's a little overcast so hopefully I will be able to tomorrow or Thursday! In the meantime though, as I have done with our last two homes, I thought it would be helpful to do a final round-up of our last house with all  the rooms together in one post. Well, actually it will be two posts because there are too many photos to cram into one post, so like last time I will divide it into a post with all of the downstairs spaces and then next will have a post with all of the upstairs spaces. (You can find the house before this one's final downstairs post here and final upstairs post here. Both houses were in the same neighborhood and therefore had a very similar feel).
This house didn't have as many "before and after" type shots as our previous one did partly because I forgot to take before photos in most of the rooms and partly because most of the rooms didn't require any major structural changes – it was more just adding personality and character. I do have a couple of before shots though. Here is a before of the family and after of the family room: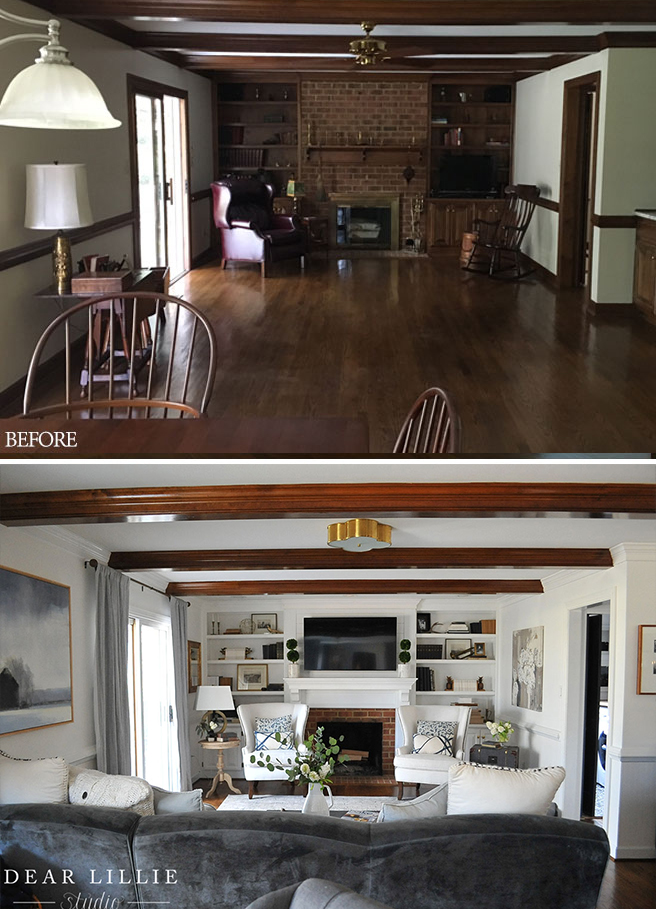 As you can see in the before and after shot we had a custom mantel built and reworked the area above the fireplace. It was probably one of my favorite things we did in that house. Doing that and painting things white really helped brighten this room up and made it feel quite a bit larger!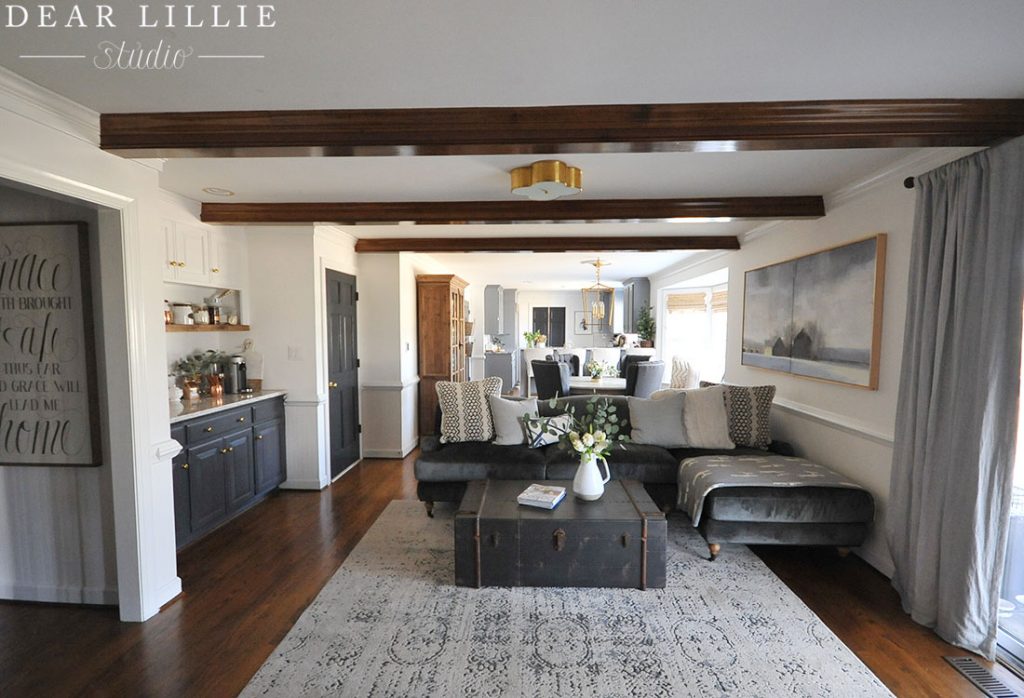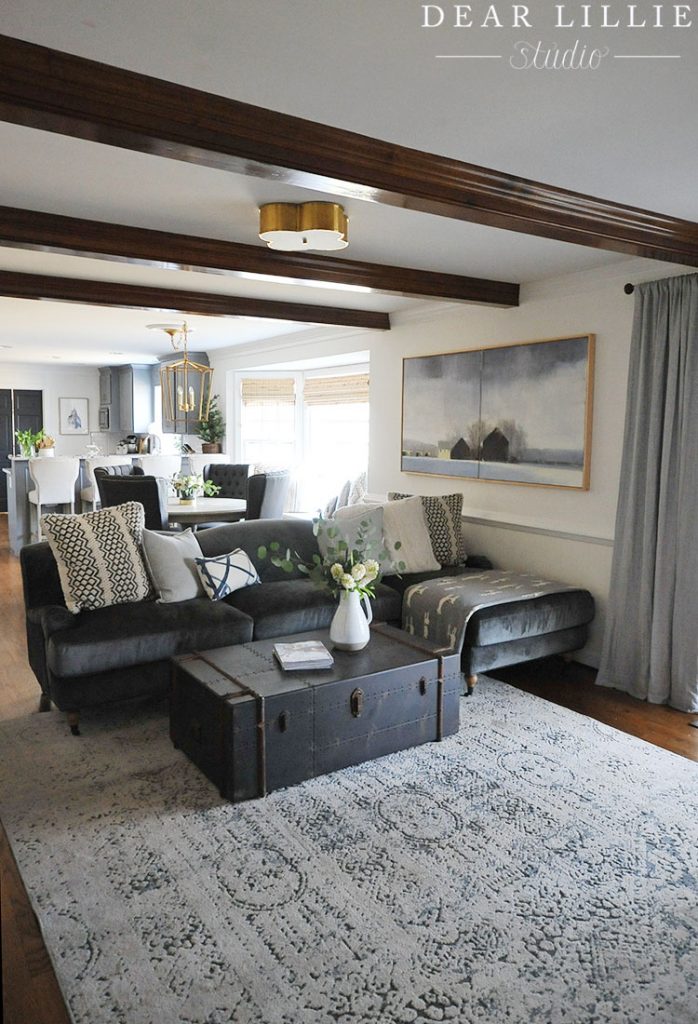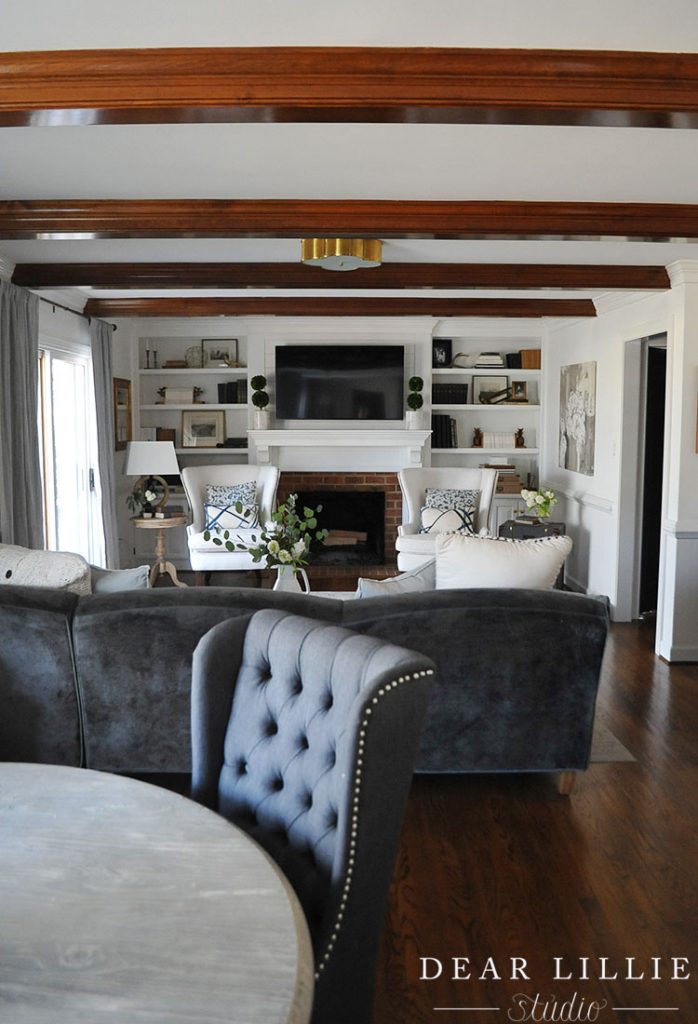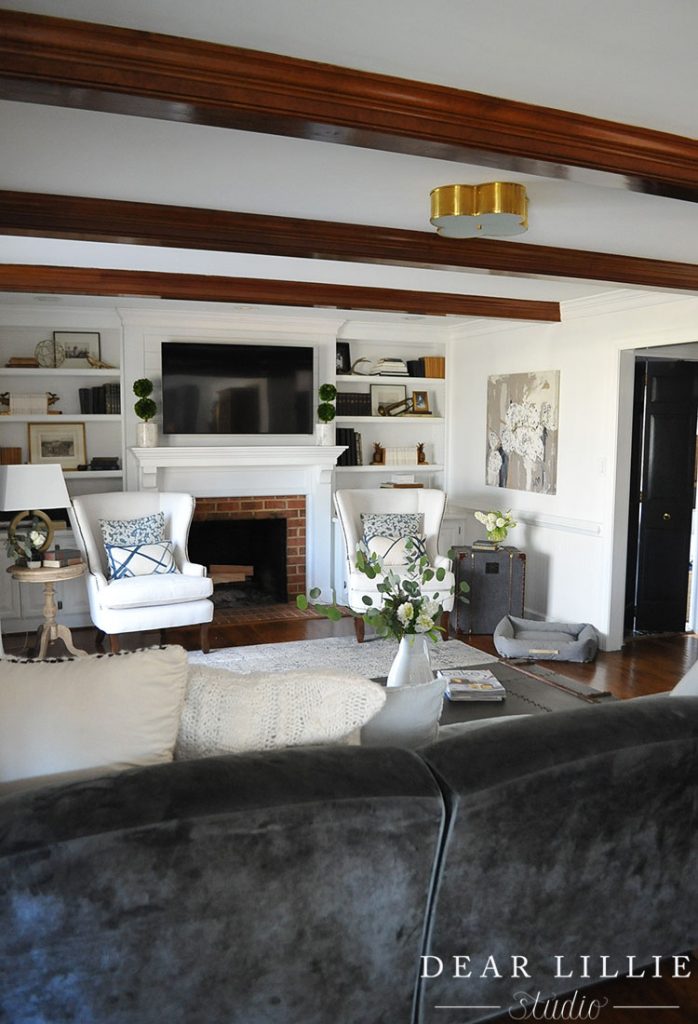 Over in the corner of this room was an 80's style bar area. We updated it to function more as a coffee bar and loved it! I know I have some before shots but couldn't find them when I was typing this. Once I do I'll try to come back and add one in. Here's the after: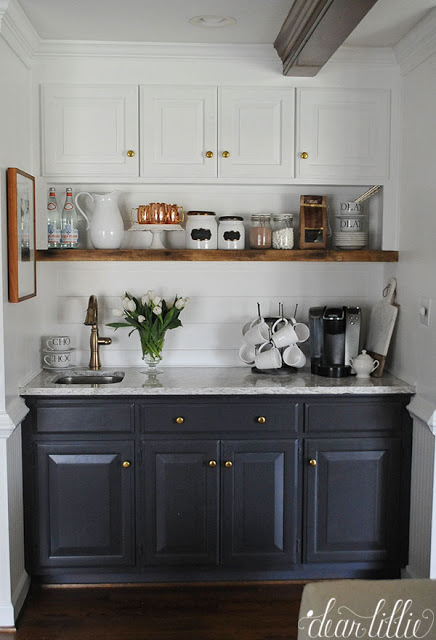 And then here's a before of the bay window in that room where we had a little breakfast nook. Along with painting it white we also had a window seat built that really added to the charm of the space.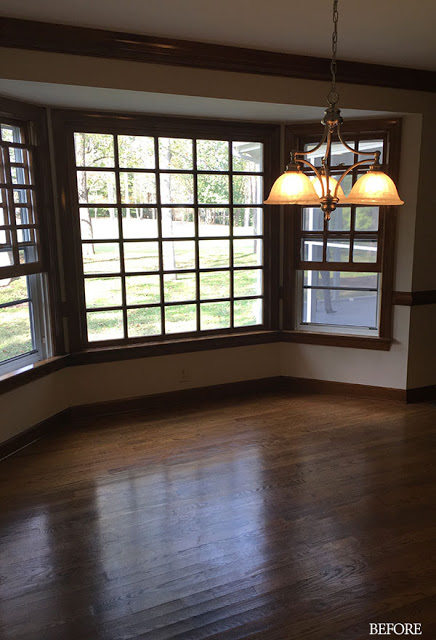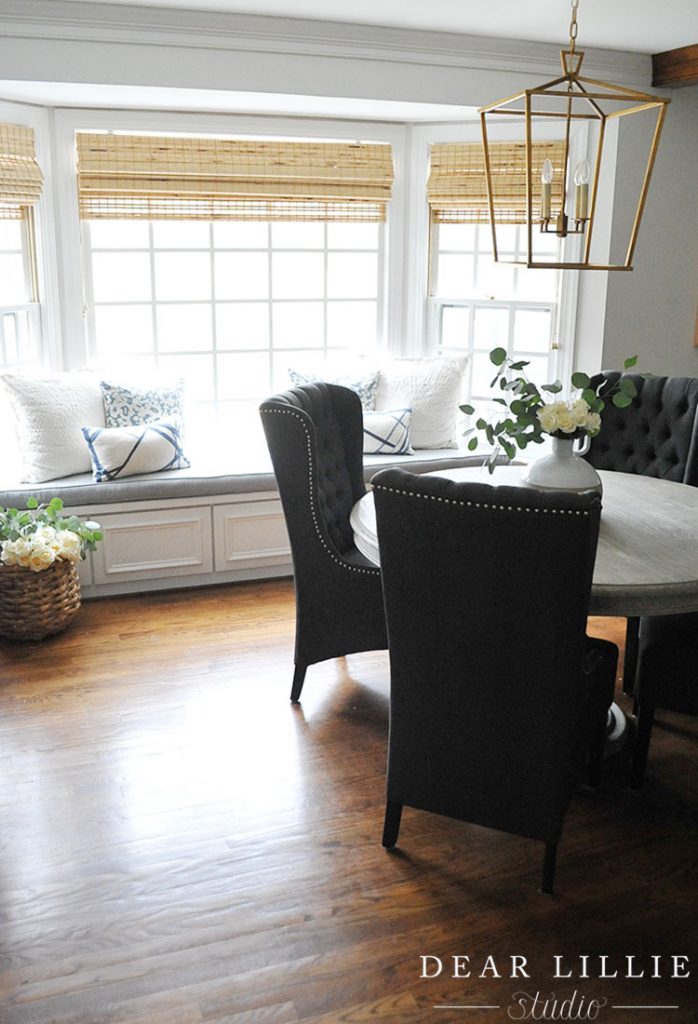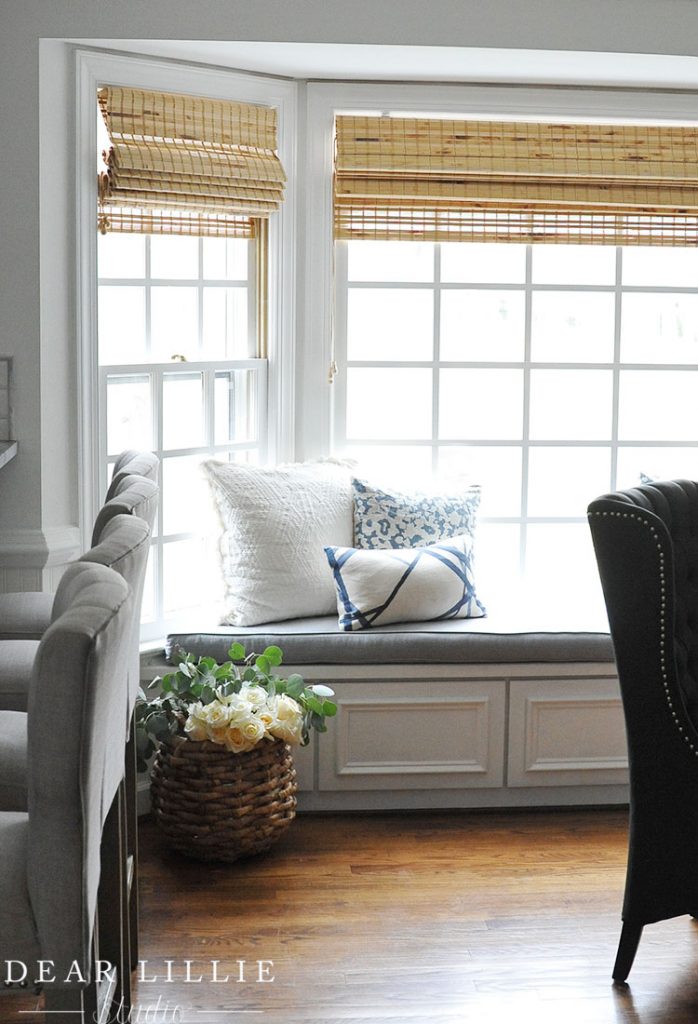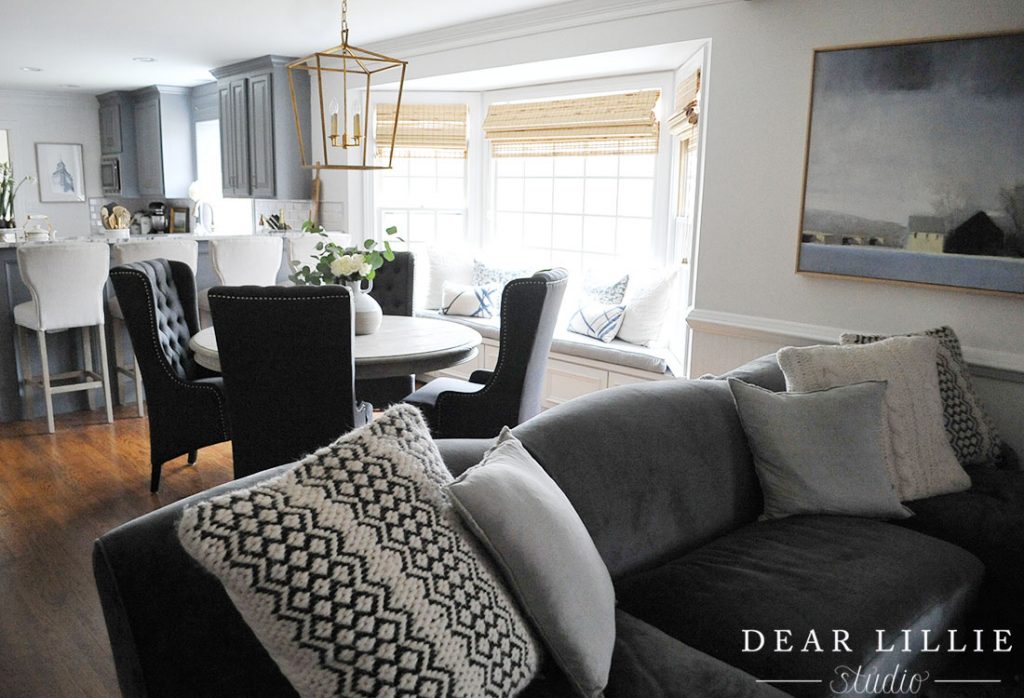 For all sources for items in these family room photos can be found in this post here. And you can click here for a full coffee bar post. And for the breakfast nook area you can click here.
Next up is our kitchen. The kitchen had been updated right before the previous owner put the house on the market so we only made some minor changes like painting the walls trim and doors, swapping out the faucet and changing out the hardware. When we first moved in I wasn't sure about the cabinet color because it clashed with the dark trim and beige walls in the room but once we painted everything and changed out the hardware I ended up LOVING the color. I initially had planned on painting them dark but they looked so beautiful once the other changes had been made that I decided to save that for another house – ha!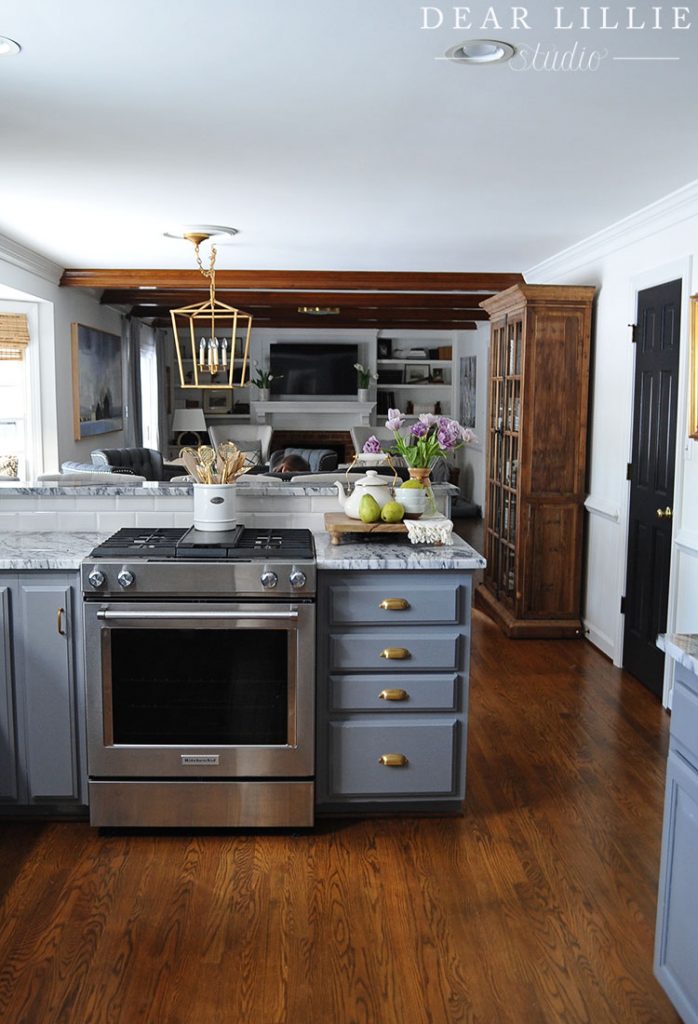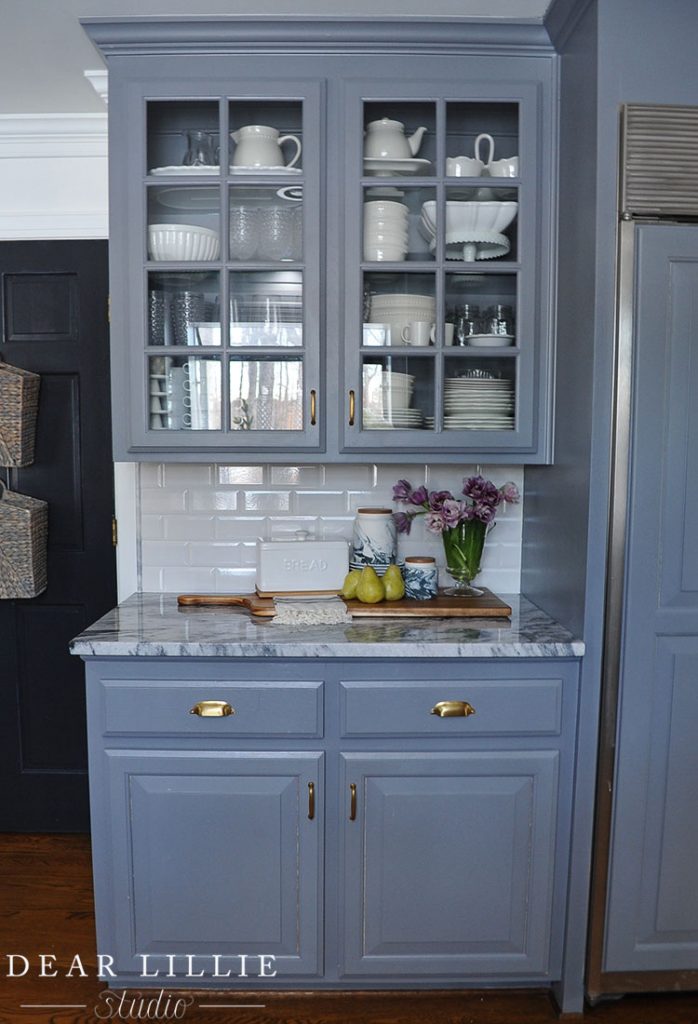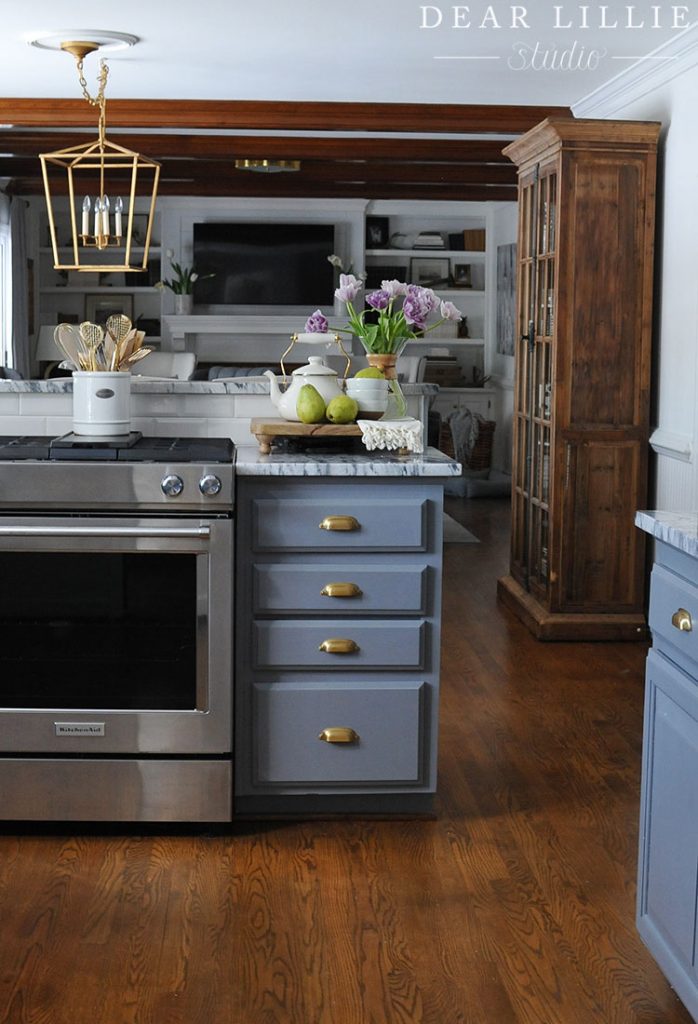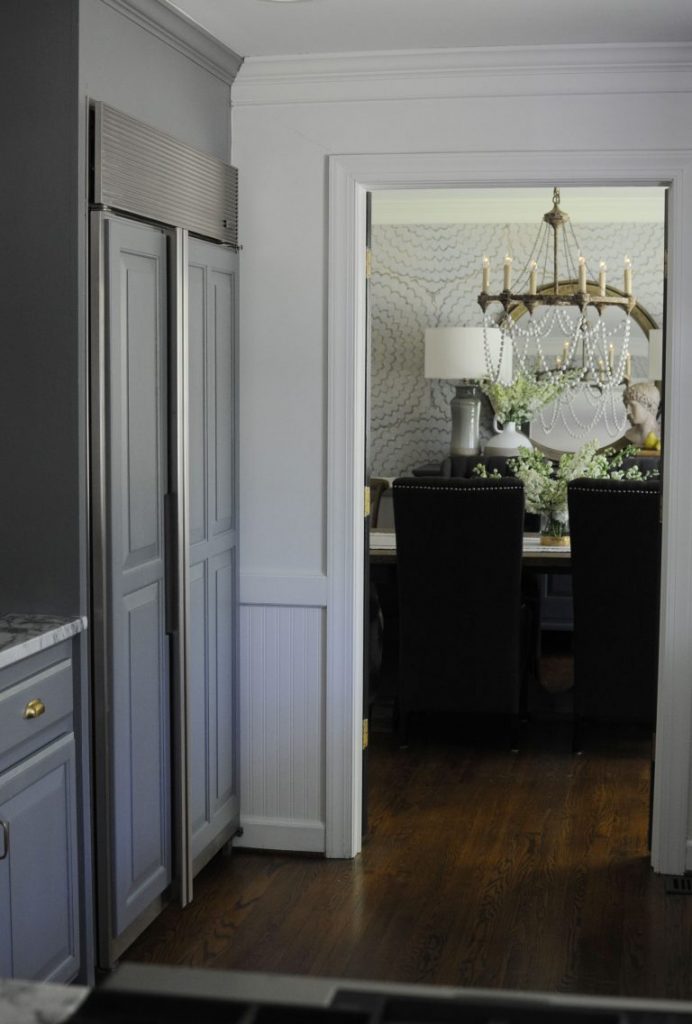 For all kitchen source information you can click here.
I initially wanted to use this wallpaper in here but chickened out and tried a couple other things in here to start. I am so glad that I did eventually pull the trigger because I loved how it looked – especially from the kitchen with the cabinet color! I just love wallpaper and this one did not disappoint!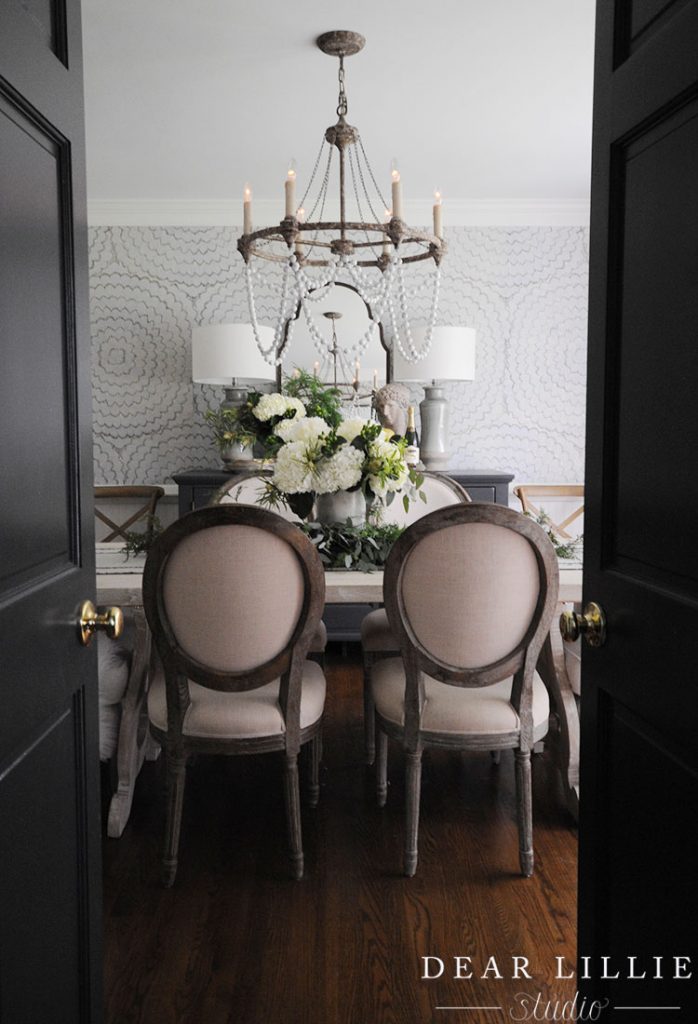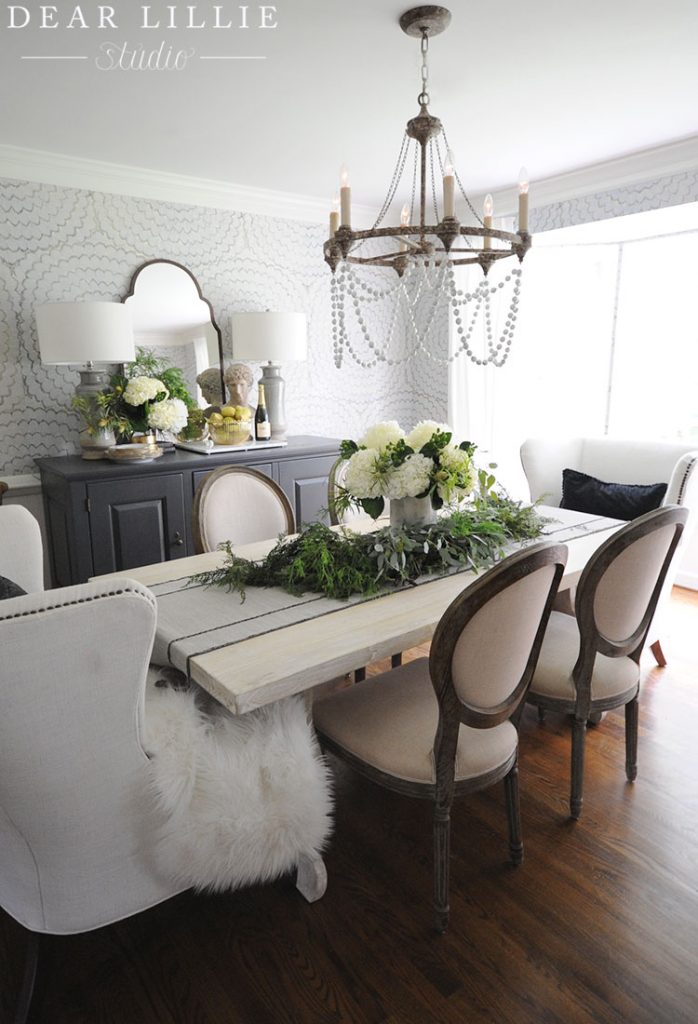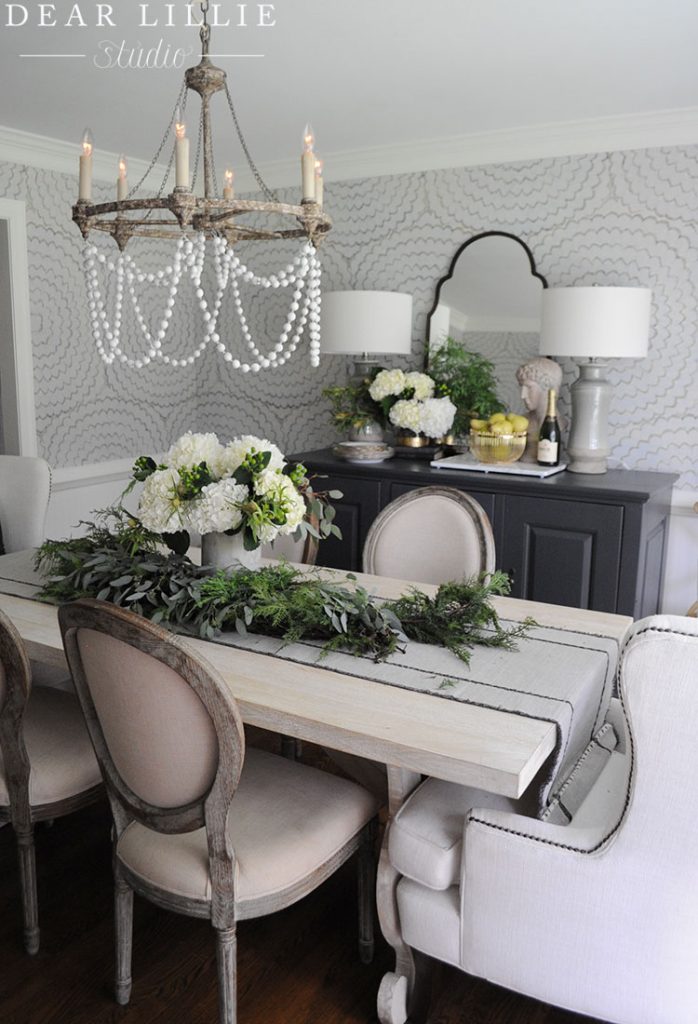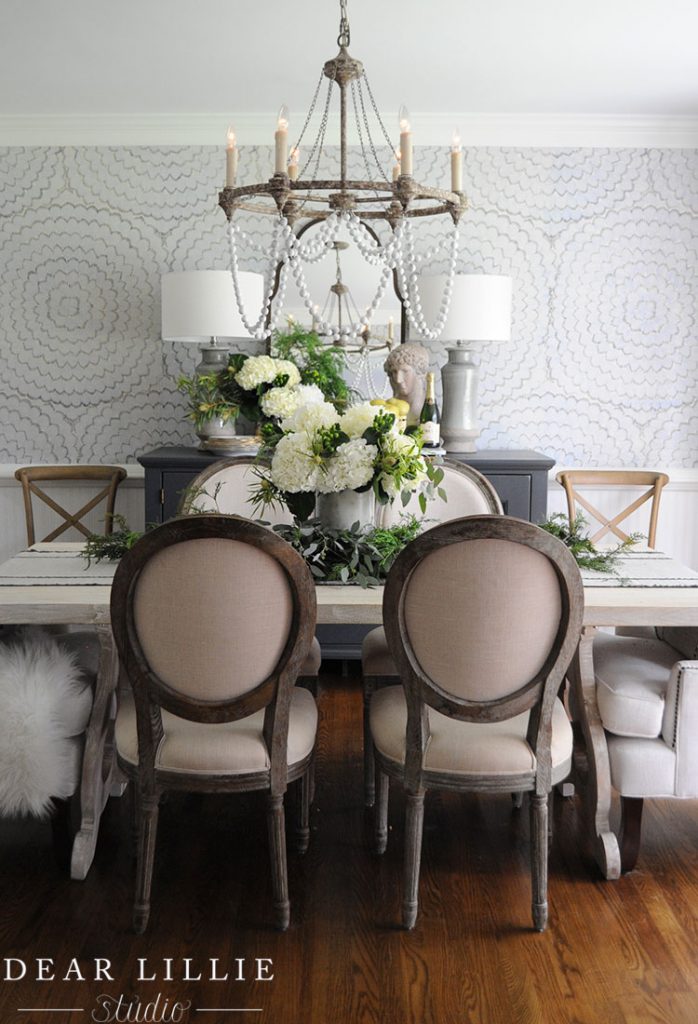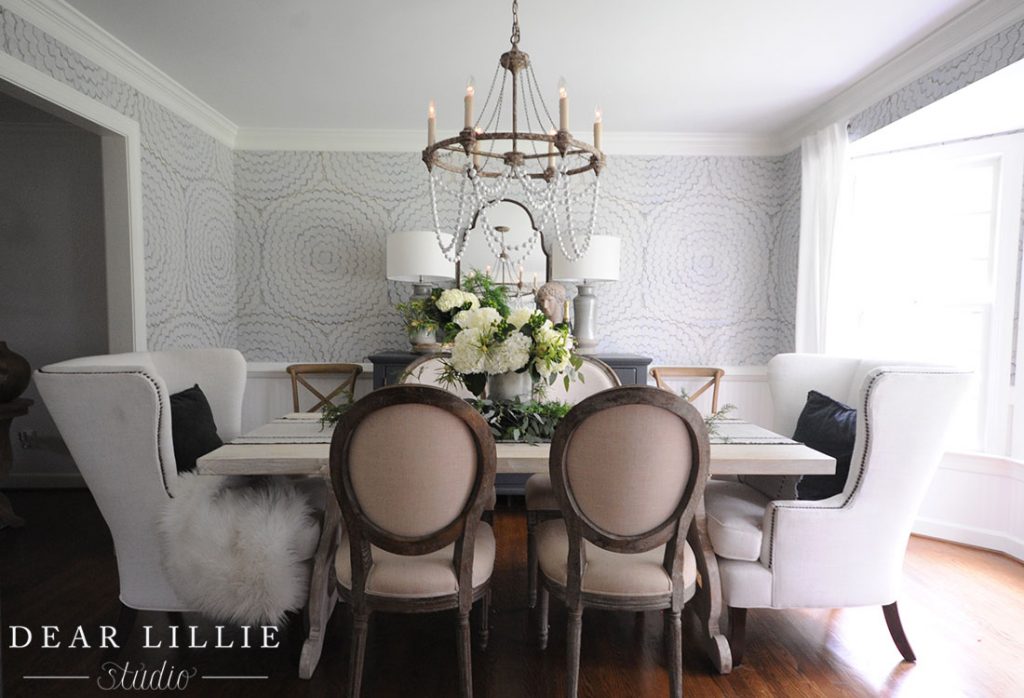 All dining room source information can be found here.
Off of the dining room was our formal living room. I actually liked this best when we had some darker browns in the room but I switched those out for blues when we added the wallpaper to the dining room so it would flow better and I did like the overall feel!
Ruby sleeps on this couch every night (in our old house and now in our rental – ha!)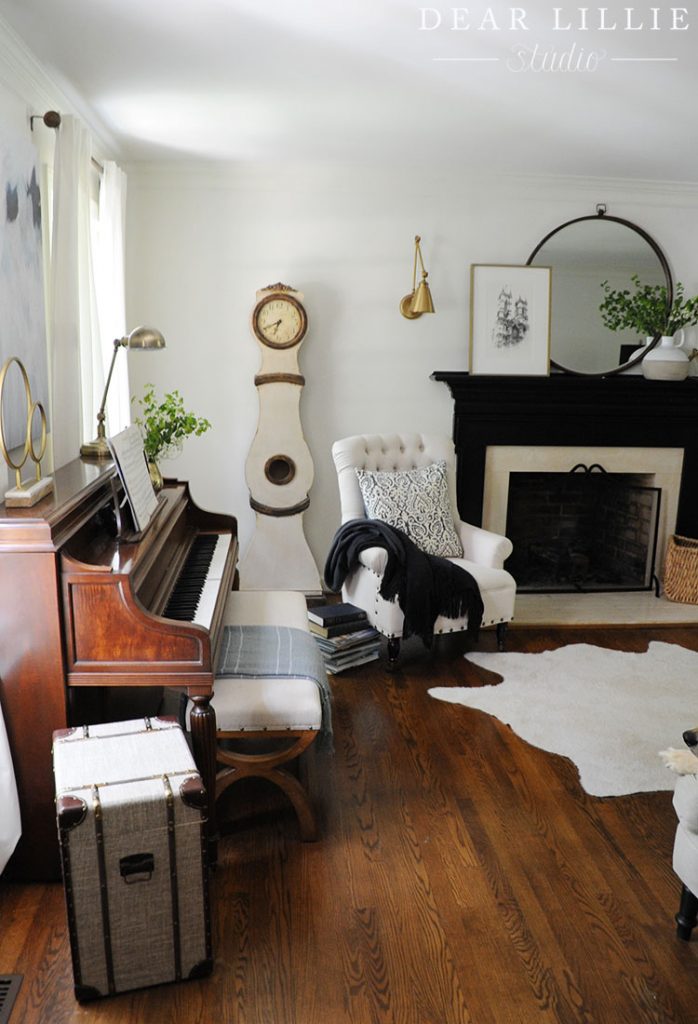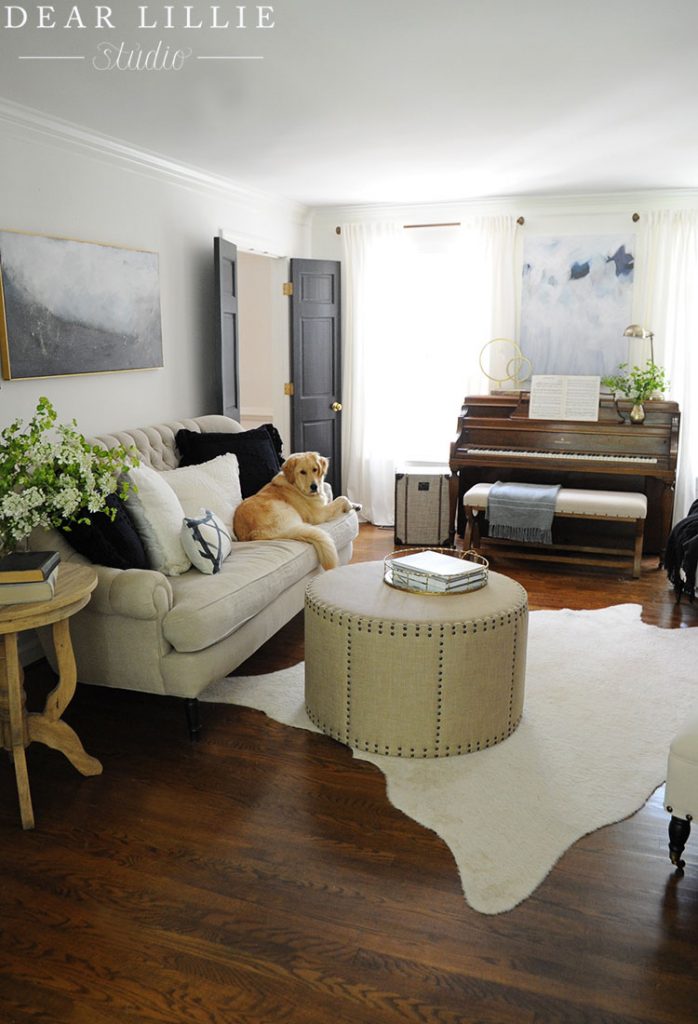 For all living room source information you can click here. 
The office had the same dark trim and beige walls that most of the downstairs had so we lightened the room up with white trim and then offset that with a dark gray tone. Then I used light colored furniture and metallic accents to help brighten up the room.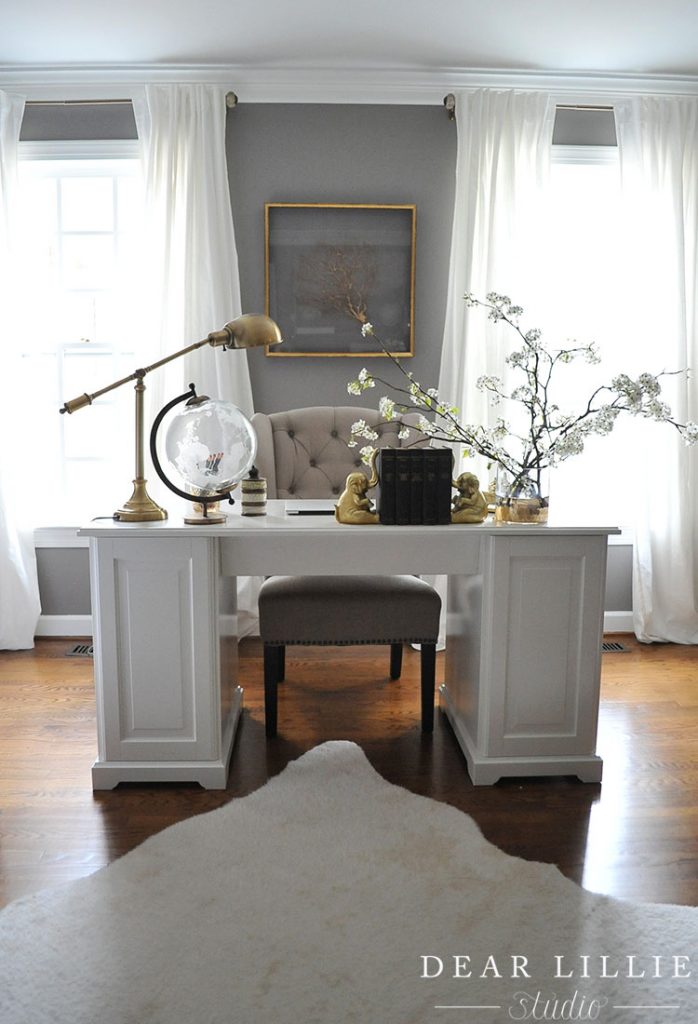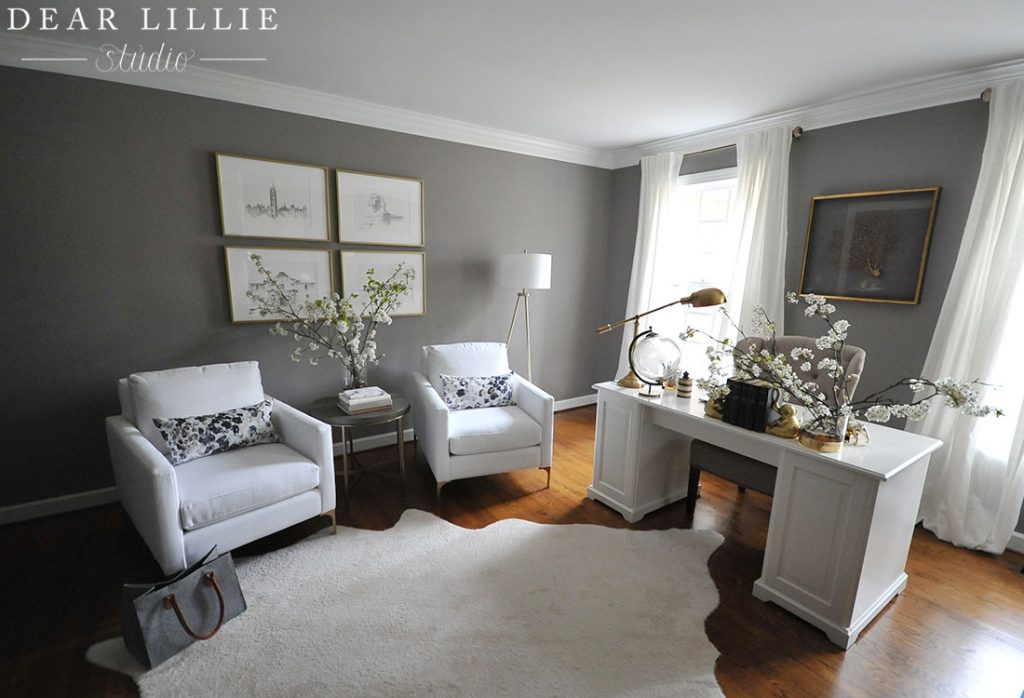 You can find office source information here.
The laundry room was one of the bigger transformations we did in this house so it drives me crazy that I don't have a before shot. The walls were a beige color and the trim and cabinets a dark wood tone and I sadly can't remember exactly what the floor looked like but I think it was 30 year old linoleum. We had the cabinets raise to the ceiling (they were oddly placed kind of in the middle of the wall just a few inches above the washer and dryer) and then I painted them dark and used that same color to paint the window. I dream of someday having dark windows and this was the perfect spot to try it in this house. Then I picked out a fun tile for the floor seeing how it was just a small area I figured we could go bold. I was really pleased with how it turned out and have to admit I do miss it!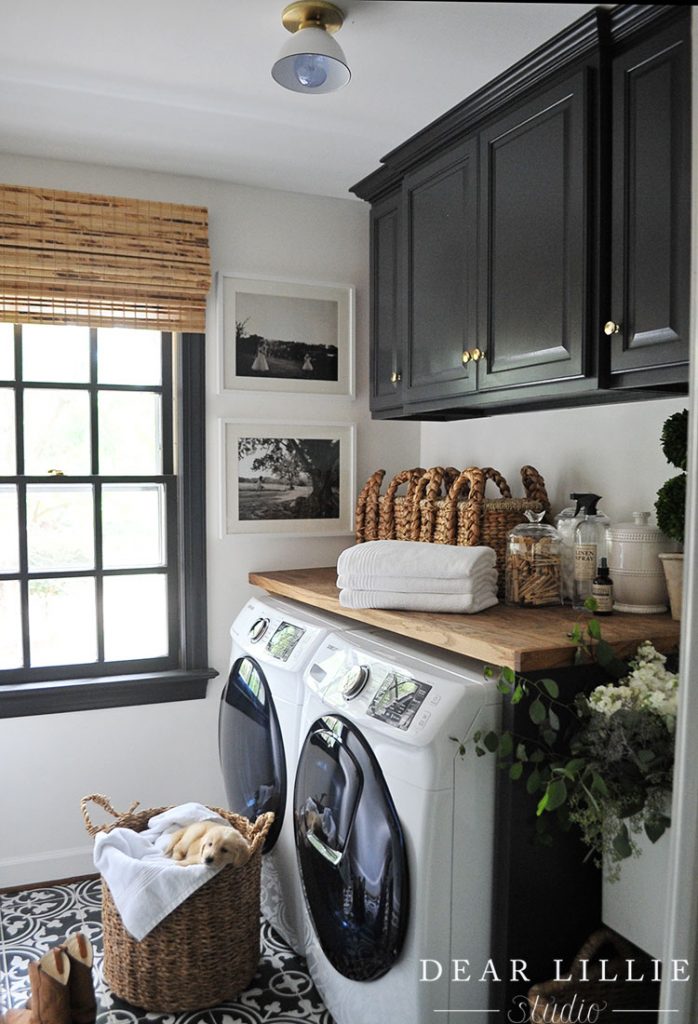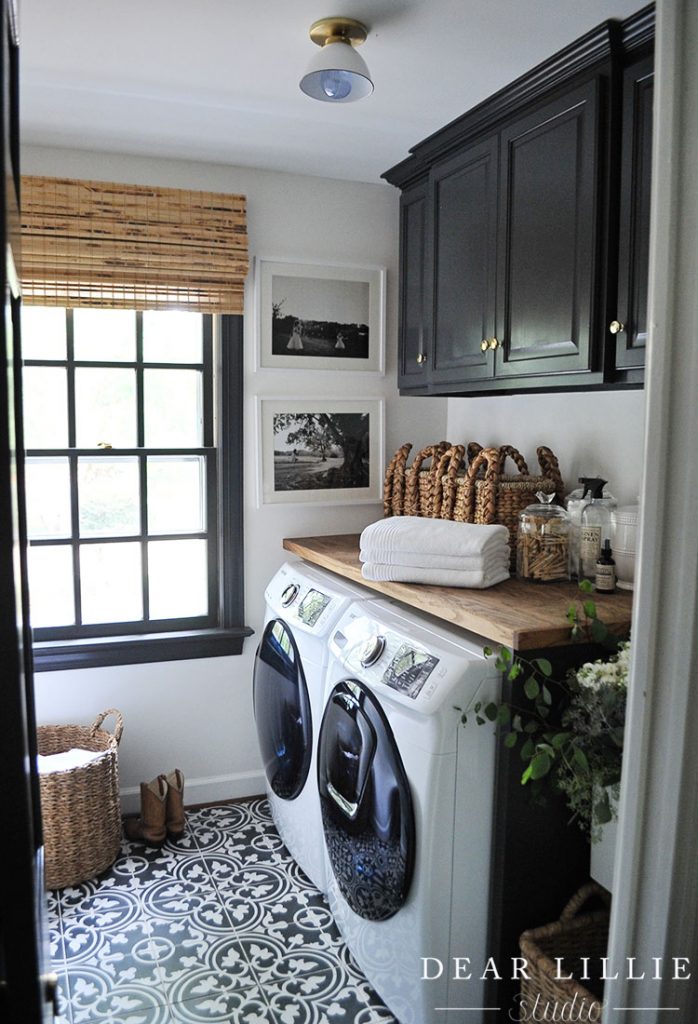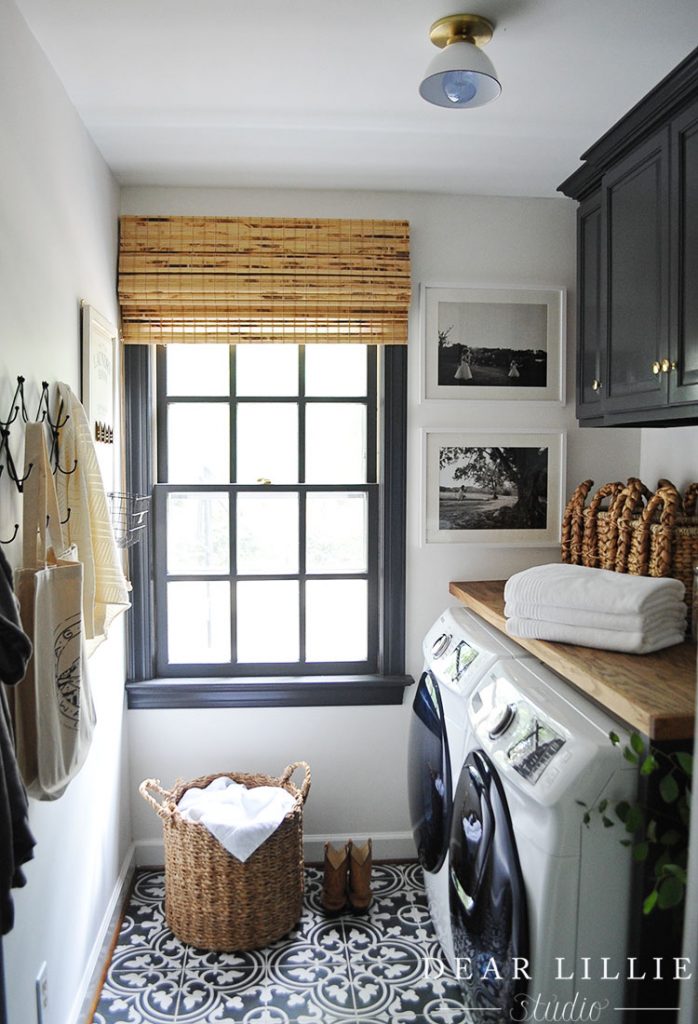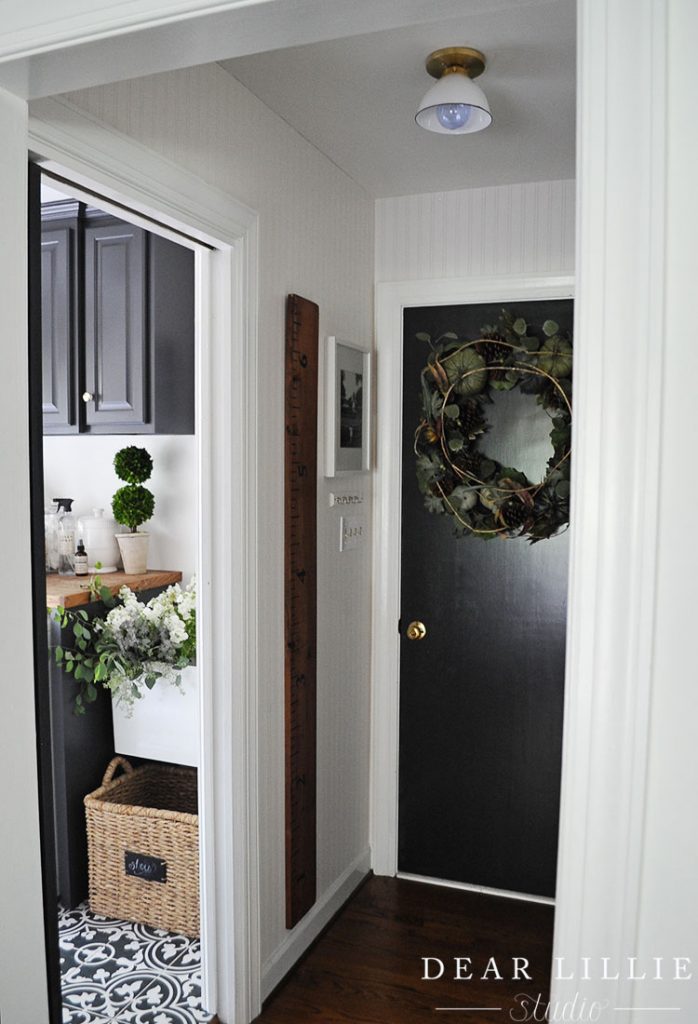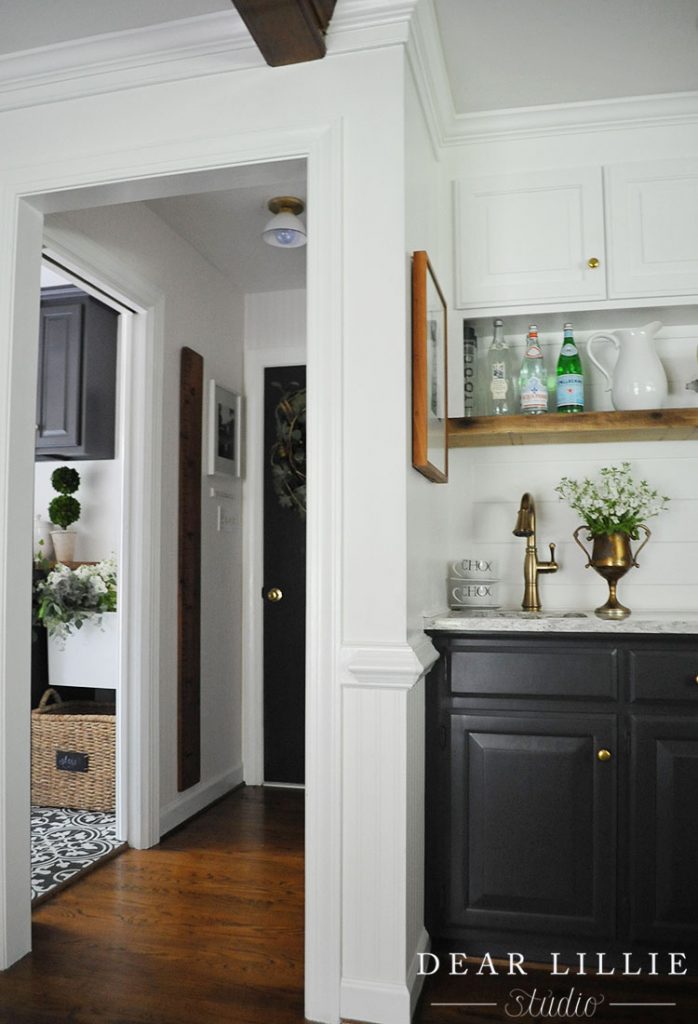 And look at baby Ruby!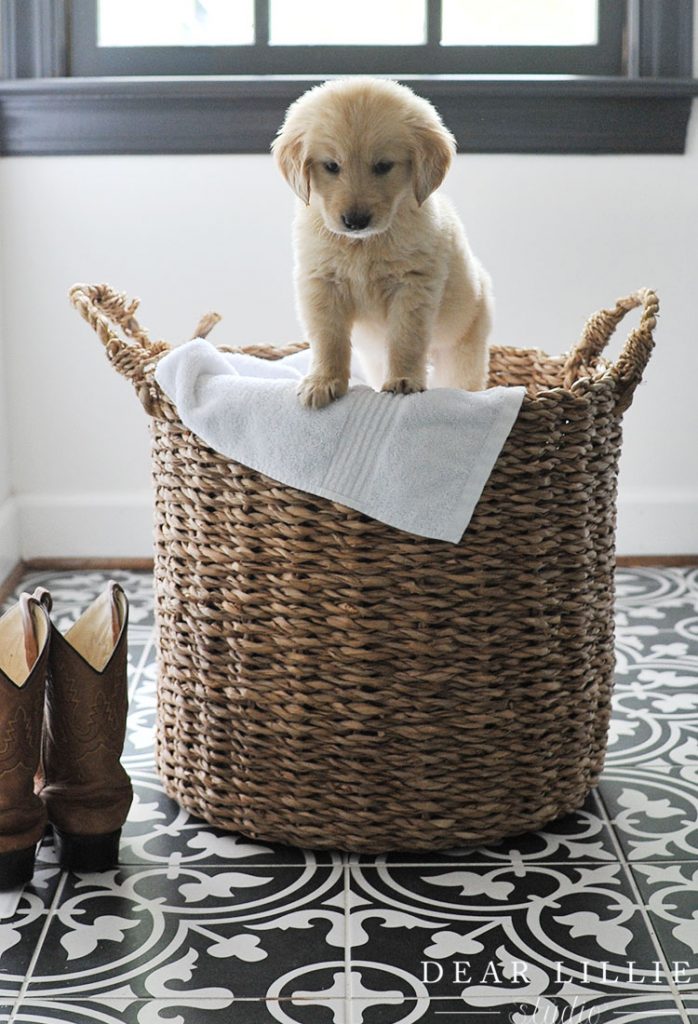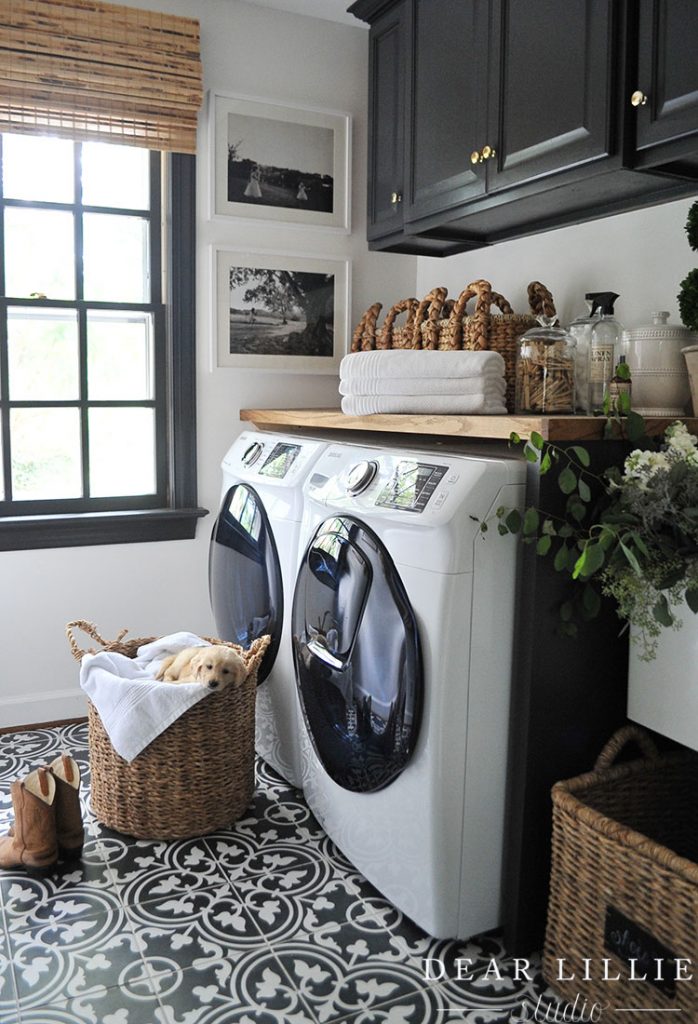 All source information for laundry room can be found here.
Next up is our entryway. I had to paint the walls twice in here because the first time the paint was accidentally mixed with a green undertone. I was painting late at night into the wee hours of the morning and noticed it but just kept plugging away wanting to have it finished so told myself it was just the poor middle of the night lighting. Unfortunately as soon as I woke up the next morning I realized that it had not been my imagination and I had to repaint the whole space again! Sadly that has happened a couple of times over the years  – but this one I will remember the most. Ha!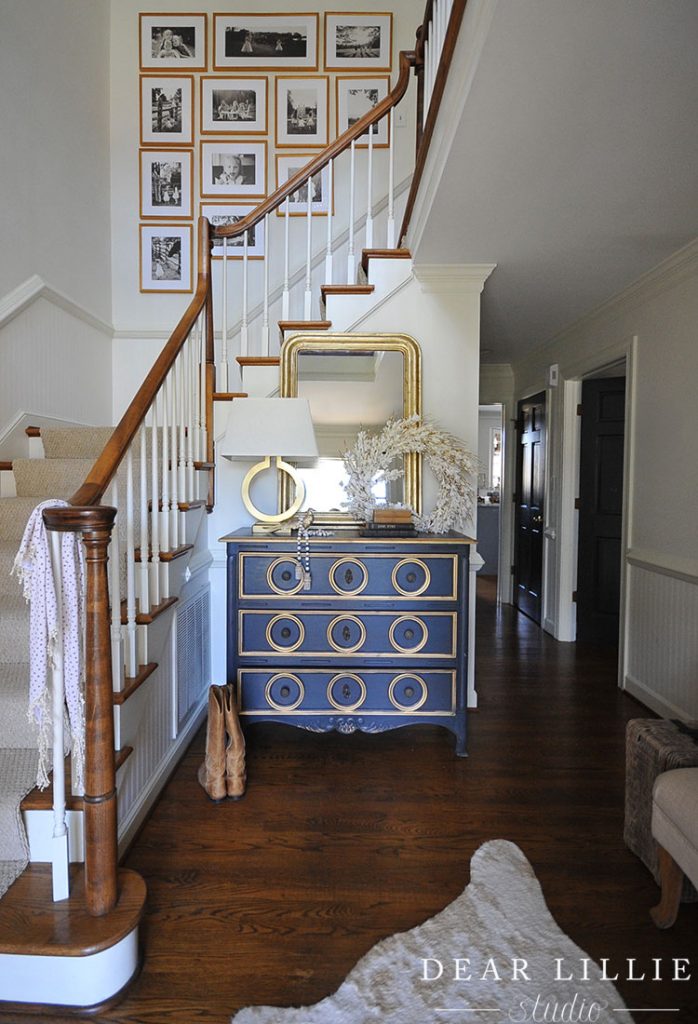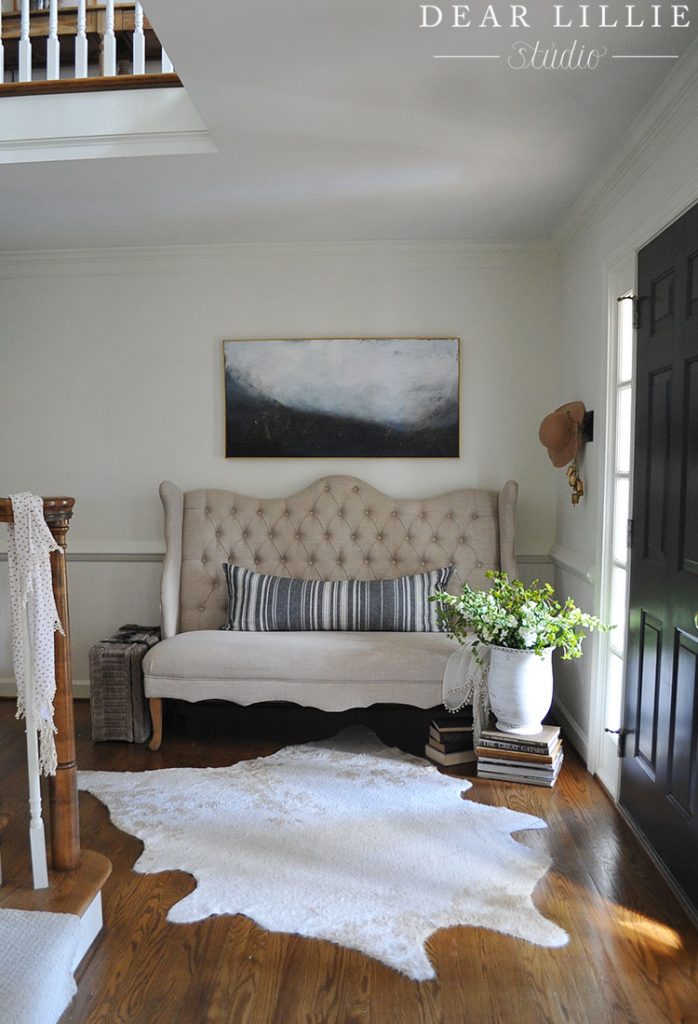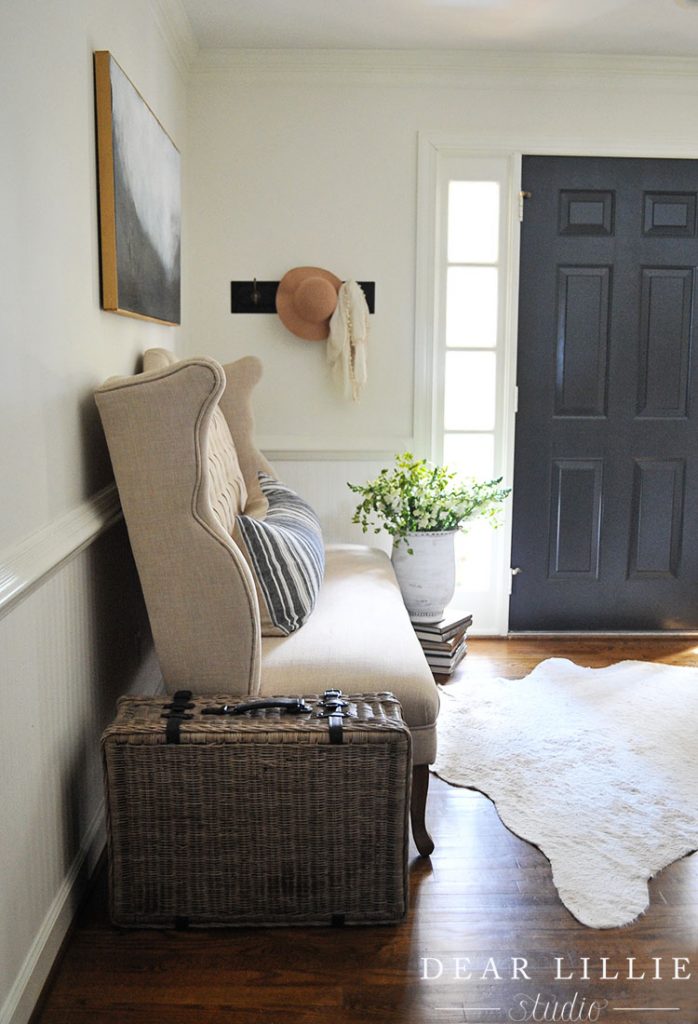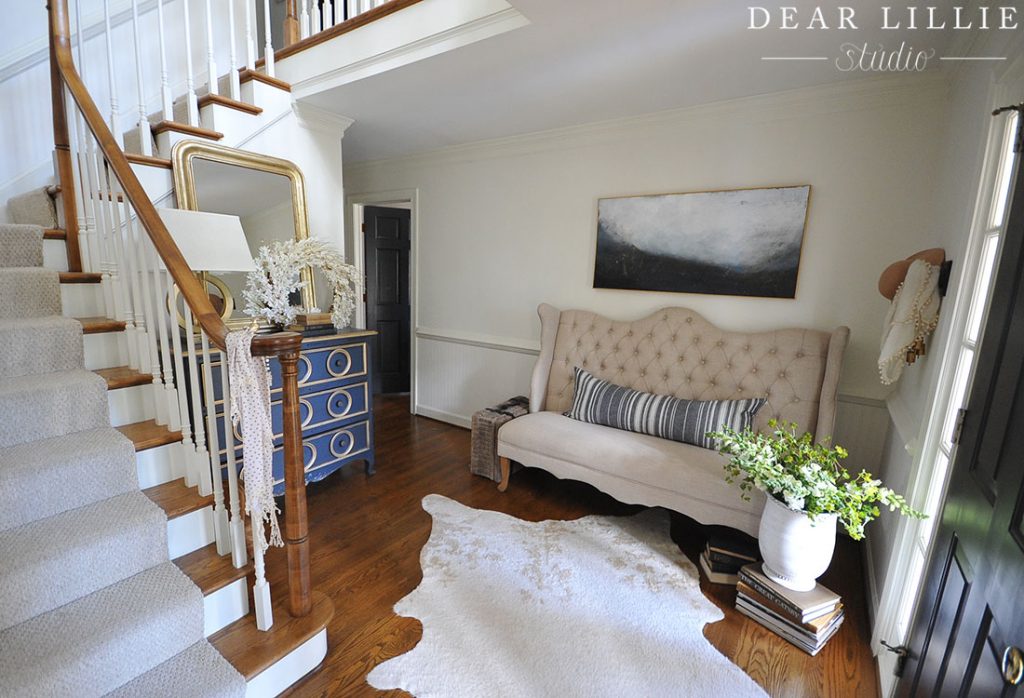 All source information for the entryway can be found here.
And last up for the downstairs is our porch! There are actually some newer pictures of this space but the leaves weren't out yet when I took those so I am sharing these ones instead. The porch was one of our favorite features of that house, It was such a great space to sit outside and enjoy the weather.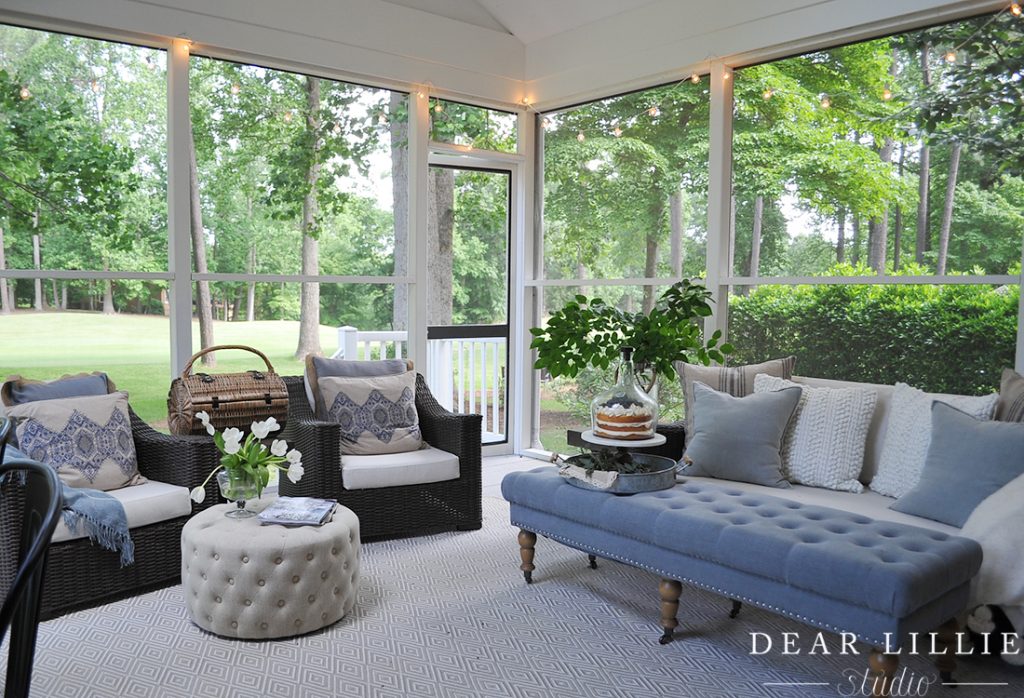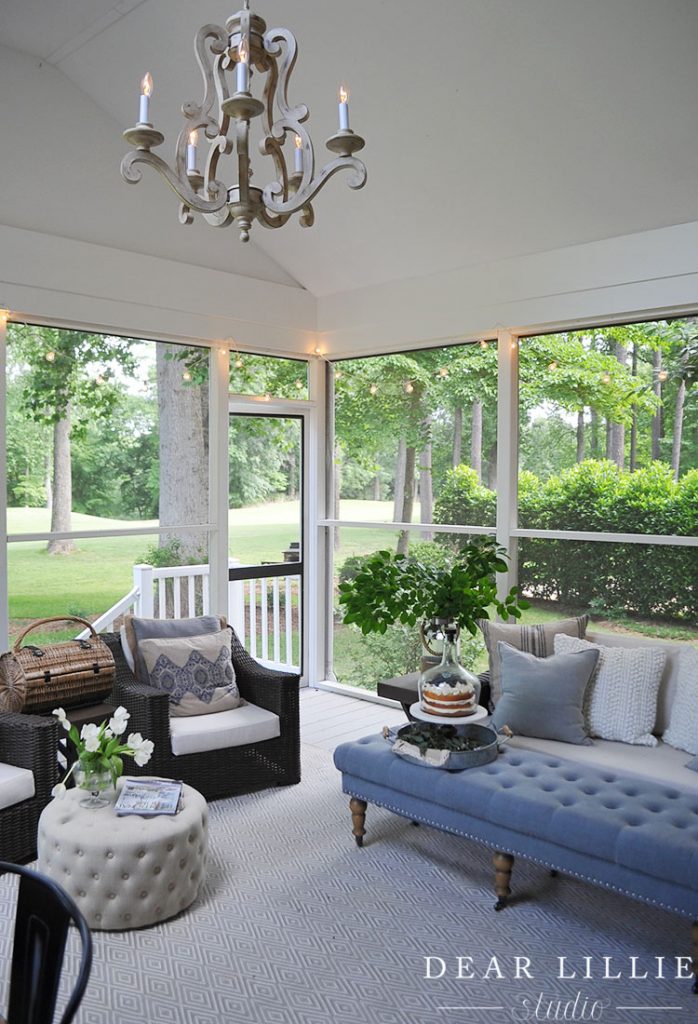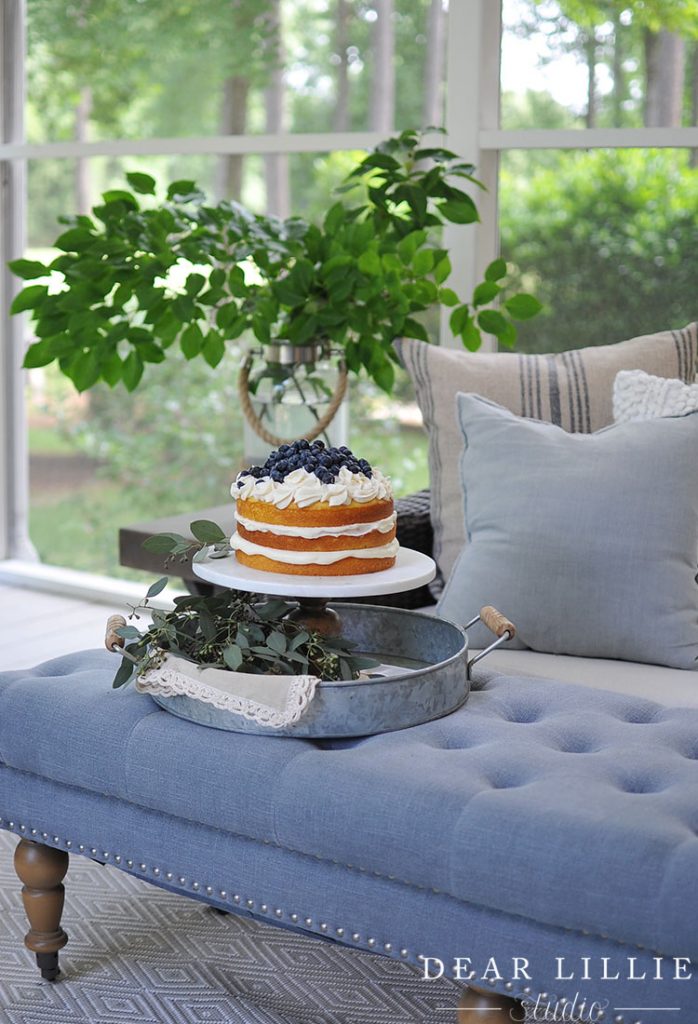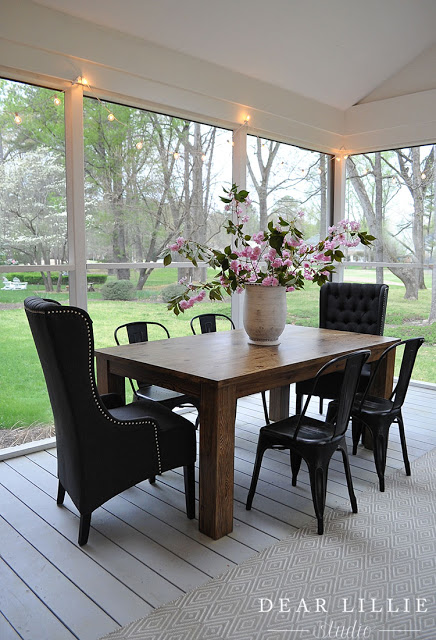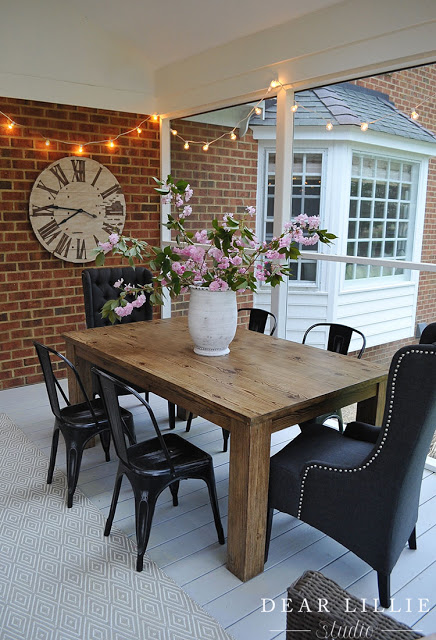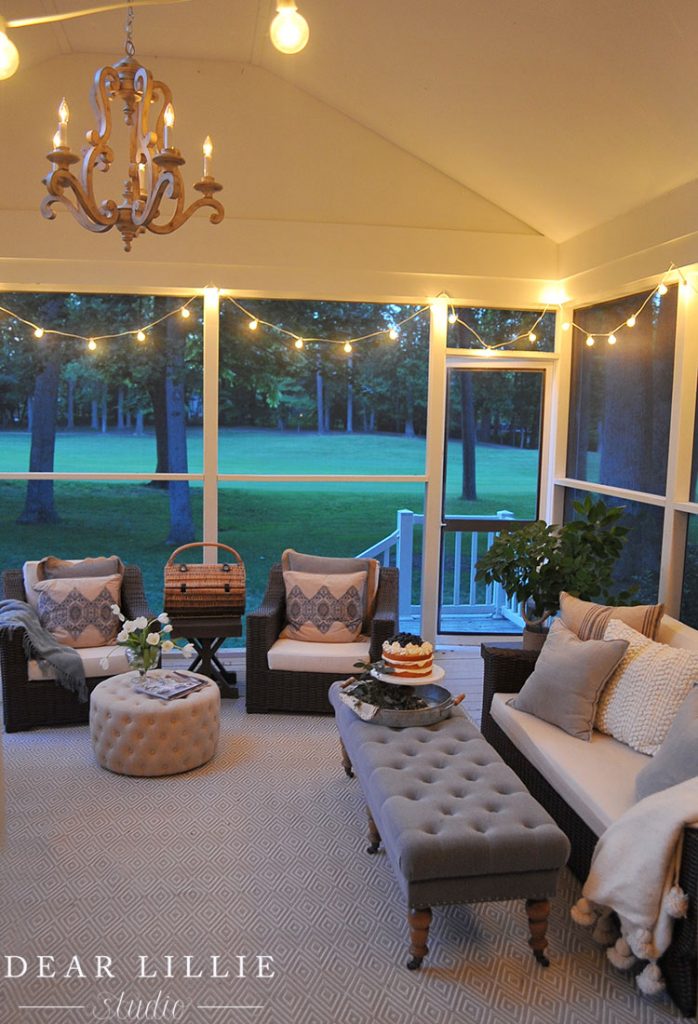 Porch information can be found here. 
Well that's it for today! I'll be back next with a full tour of the upstairs. Probably on Friday. Have a fabulous day!
Warmly, Jenni