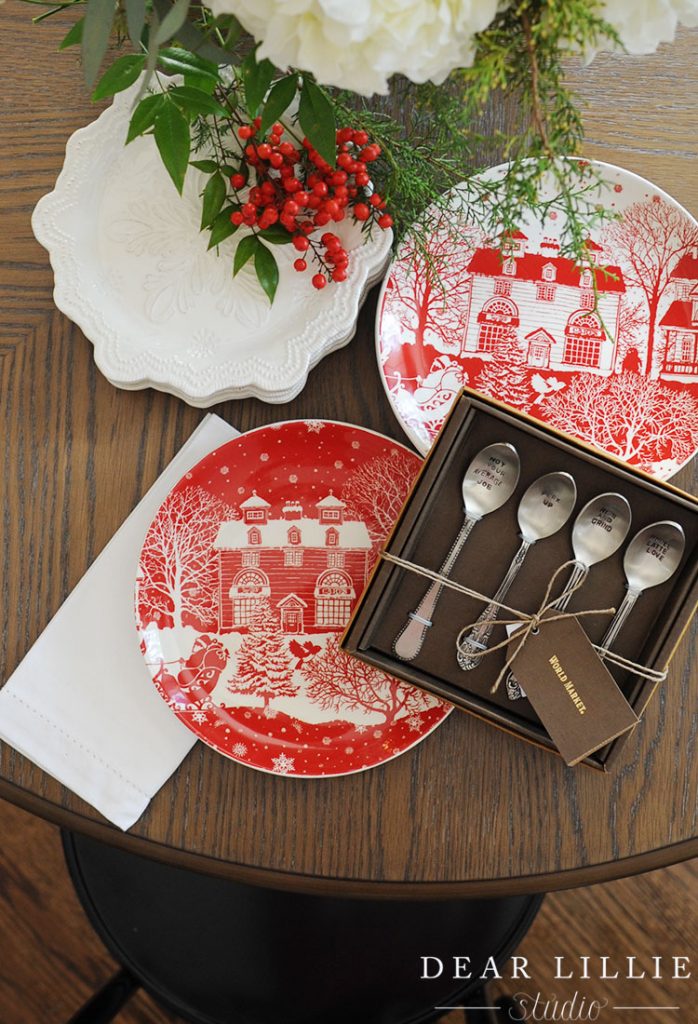 Good Morning! I can't believe how quickly December is already flying by. Today I wanted to pop in a share a few of my favorite little Christmas finds and a couple of gift ideas starting with these adorable red and white Christmas plates and the fabulous snowflake ones as well! I am not usually drawn to red but I have to say I fell in love with these plates! And then I love the dainty feel of the snowflake ones and love that they can be used all winter long – not just for Christmas. I also love these fun little stamped spoons. They make a great gift for any coffee lovers on you list!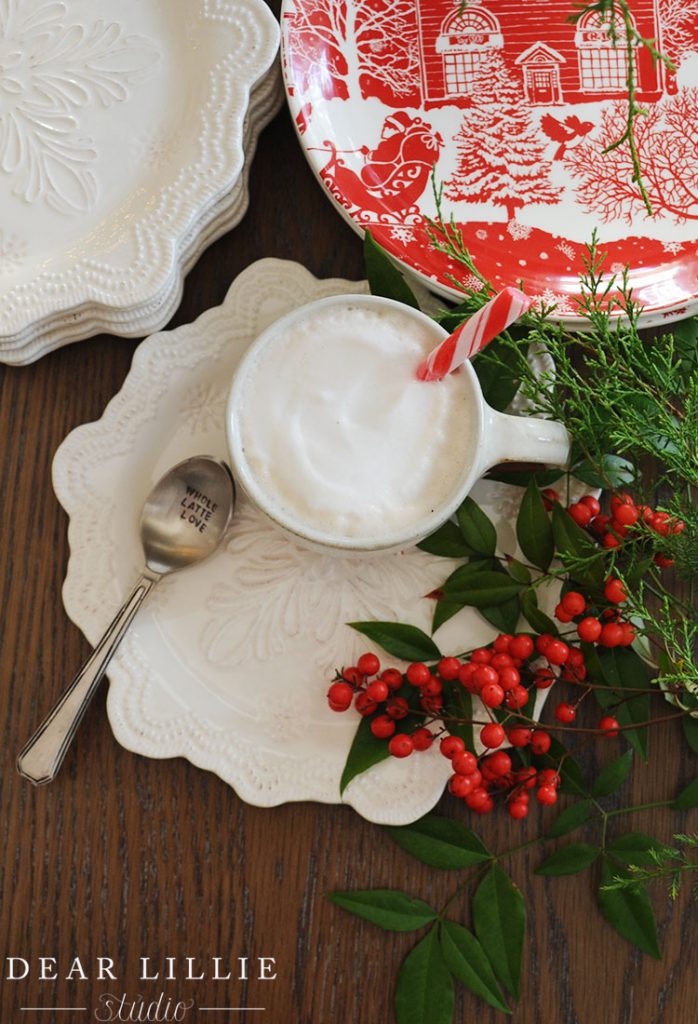 And how fun is this little snowman candy that you can pop into a hot cocoa for a fun and festive touch! (I recommend putting some whip cream on first so it doesn't sink right to the bottom!)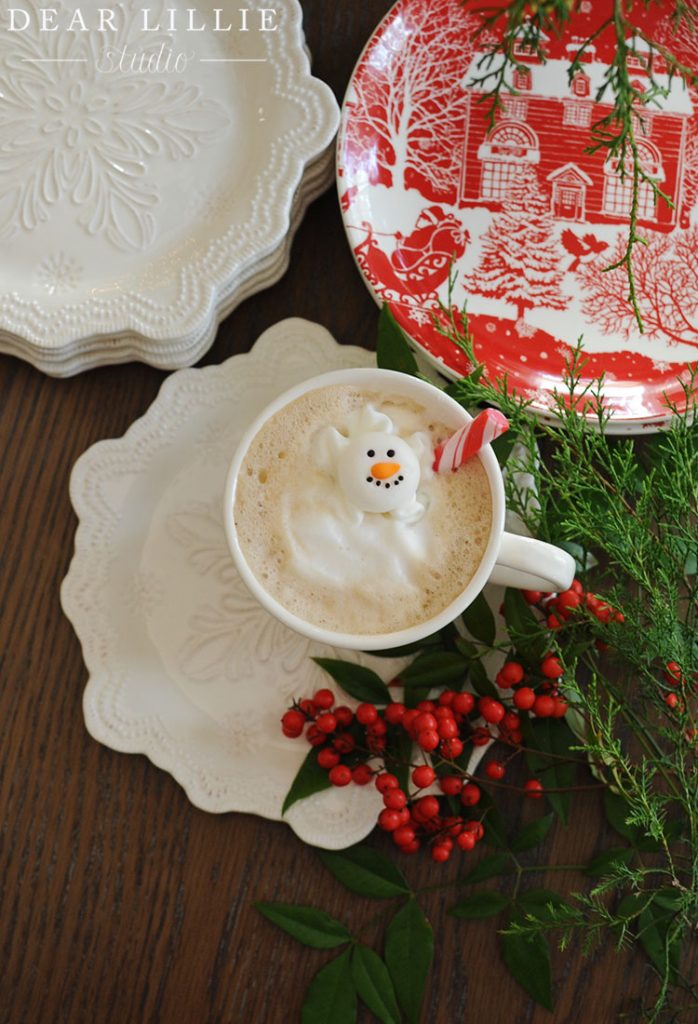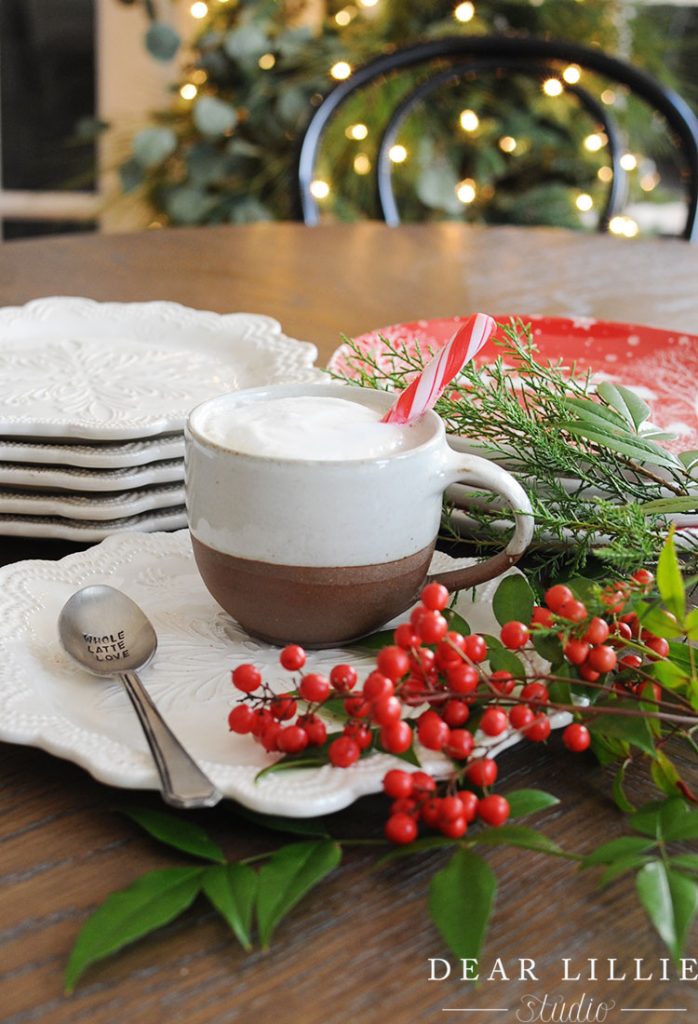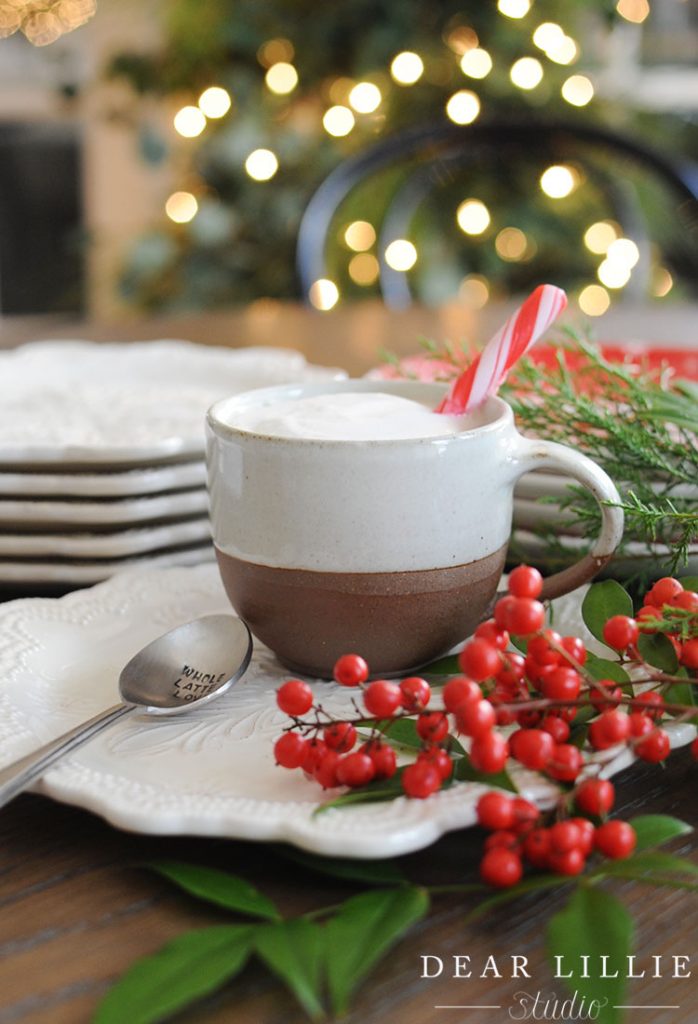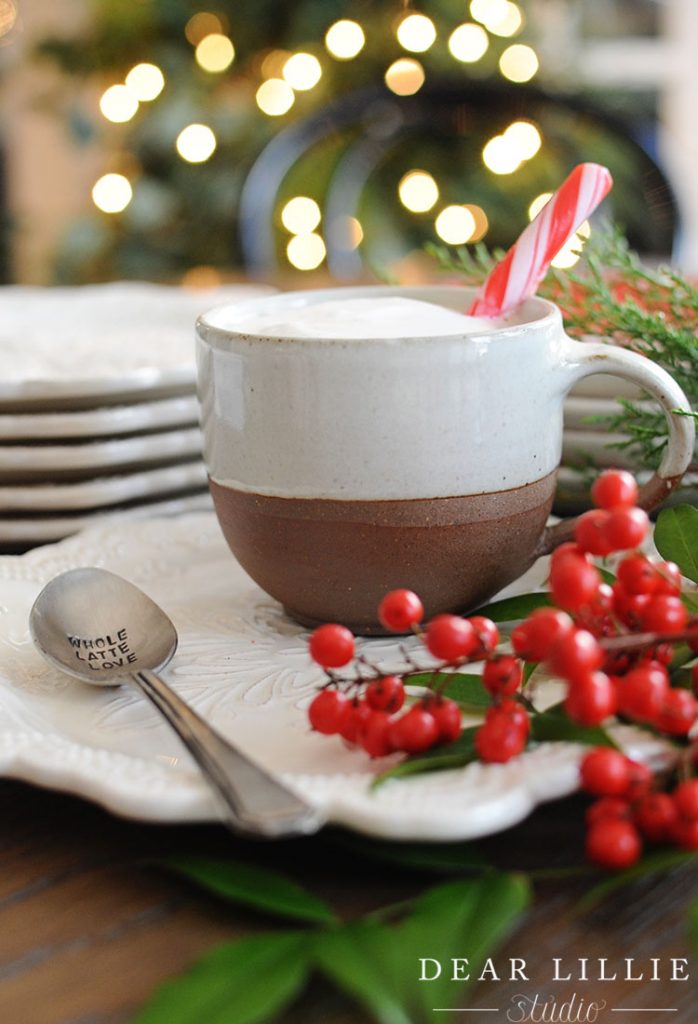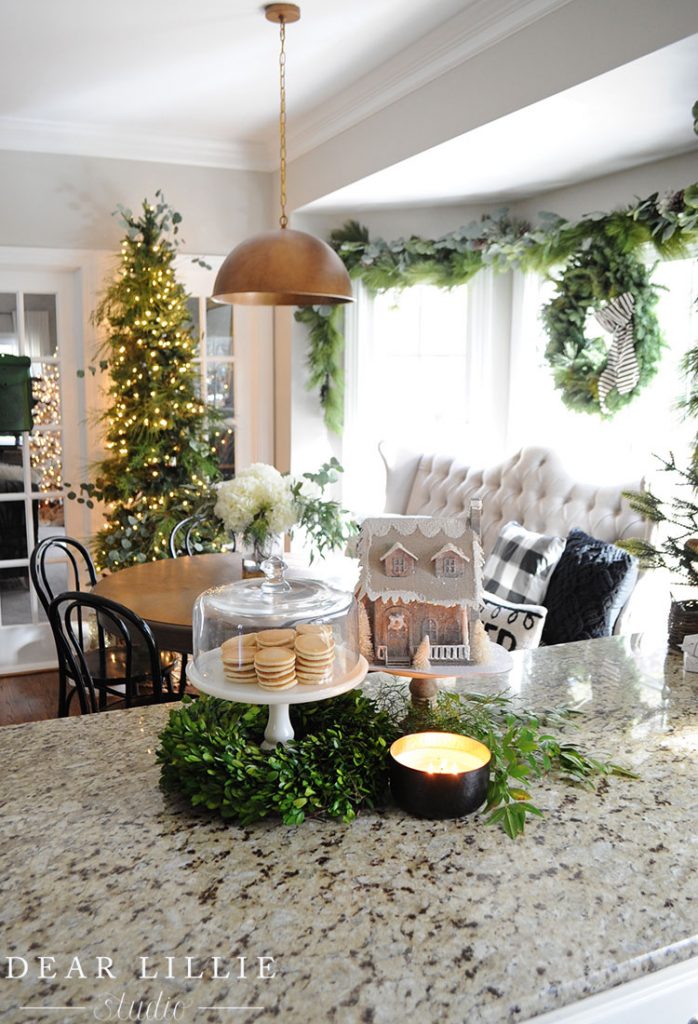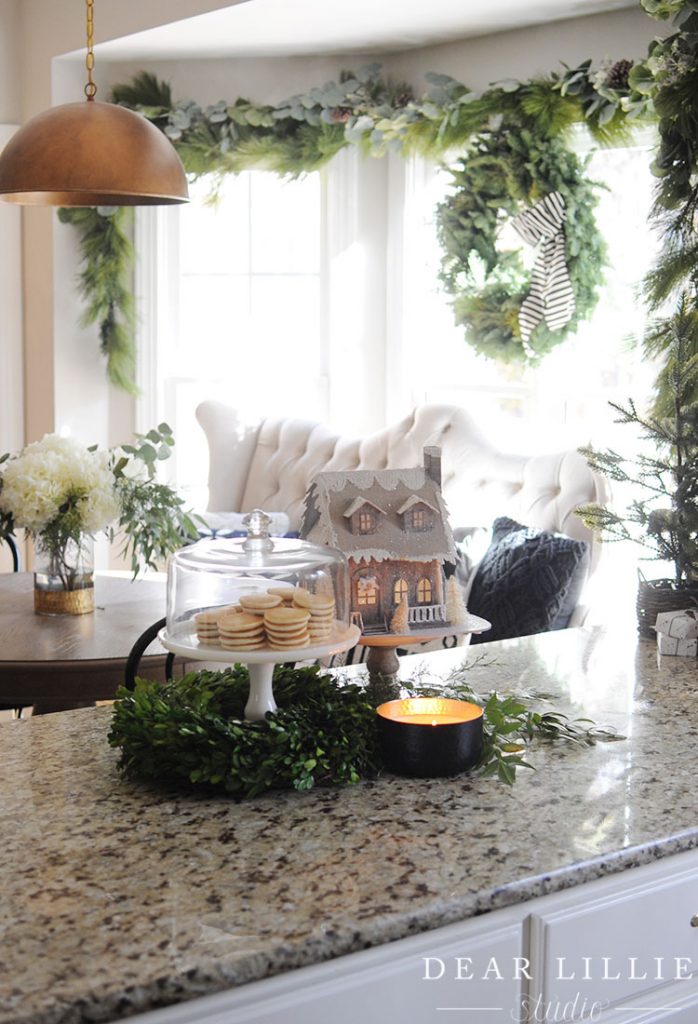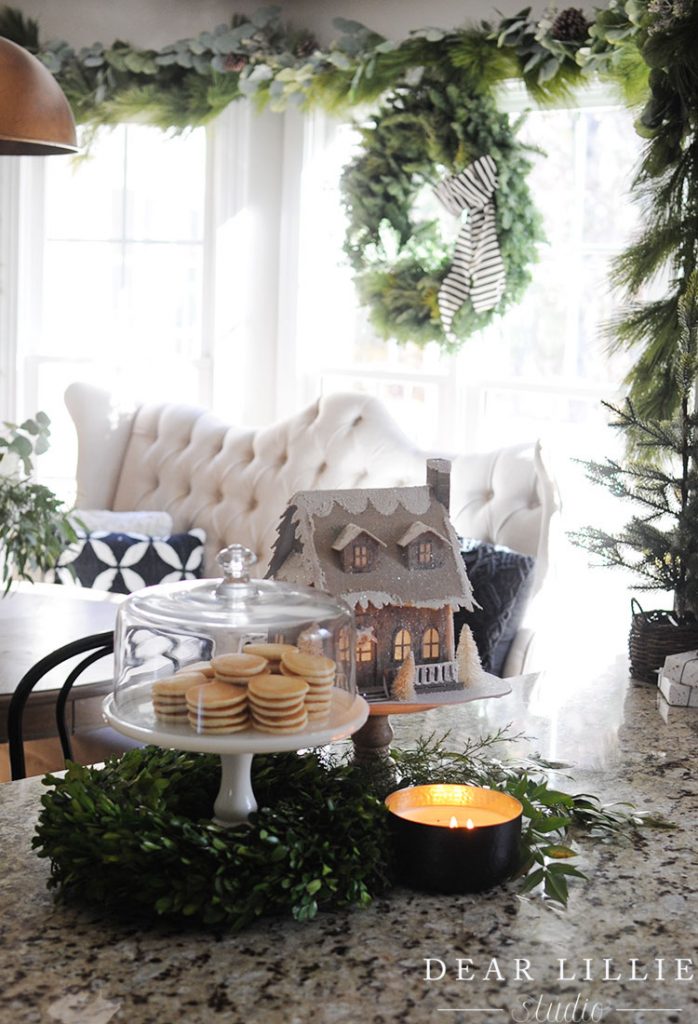 If you are looking for a great candle that won't break the bank I love this soft cashmere amber one from Wal-Mart. The cute little house was from HomeGoods a couple of years ago.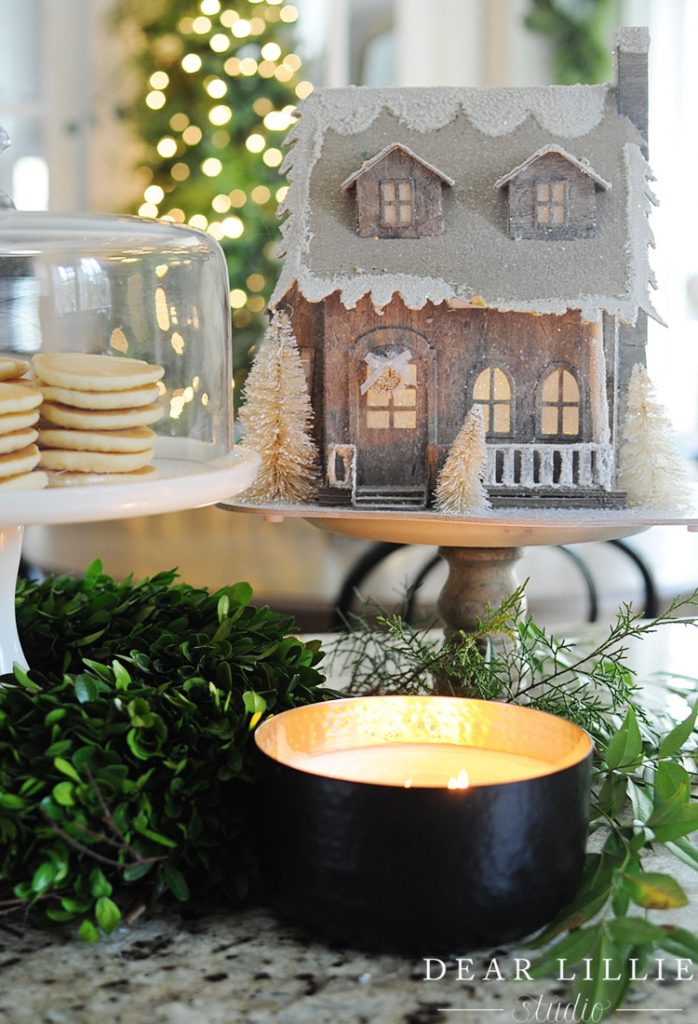 And here is a great gift idea for just all those busy moms you know! My real-life friend, Amy, from Wholesomelicious just wrote the most amazing cookbook! It comes out next week but you can pre-order it now!!!! Hurry on over! They are all quick and easy 30 minute meals and they are delicious! The pictures will have your drooling!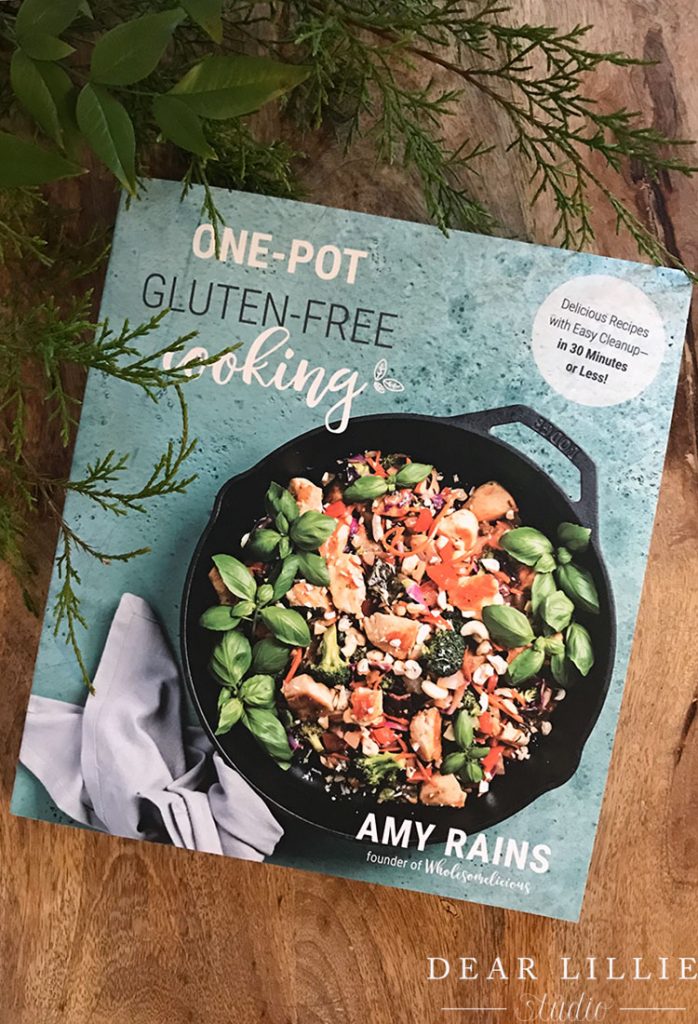 And I know I shared these last week, but I just love these personalized notebooks!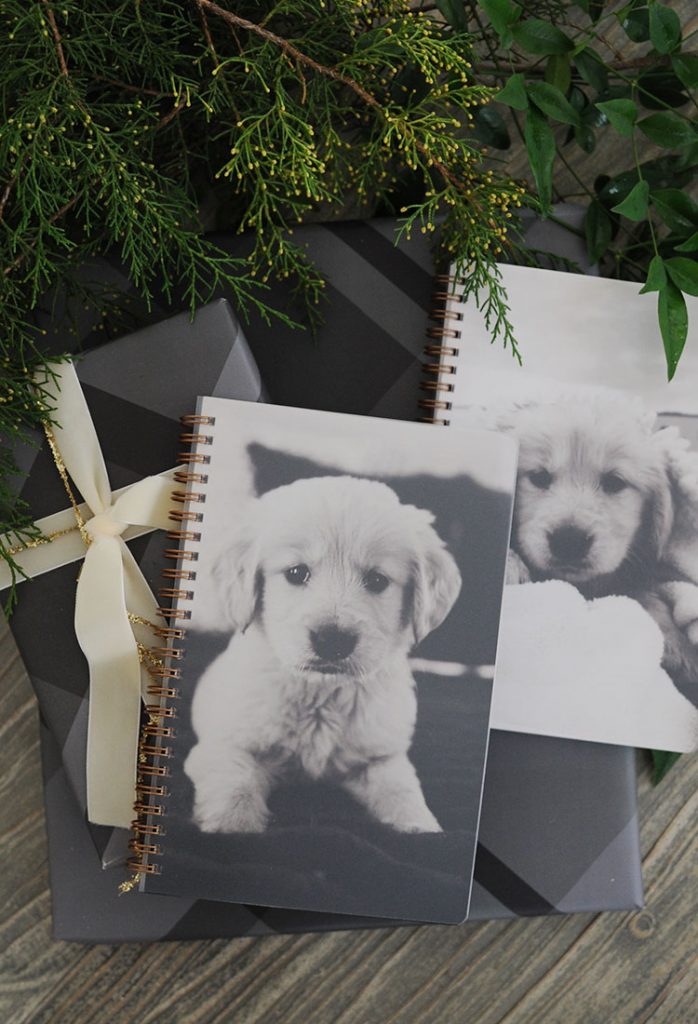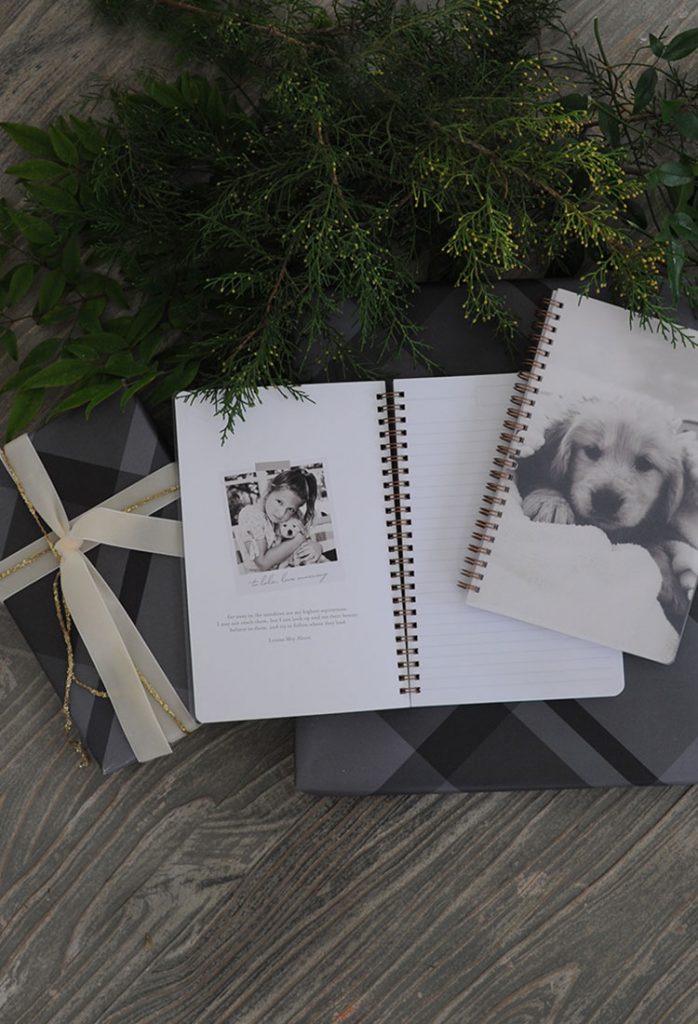 And isn't this wrapping paper the cutest?!?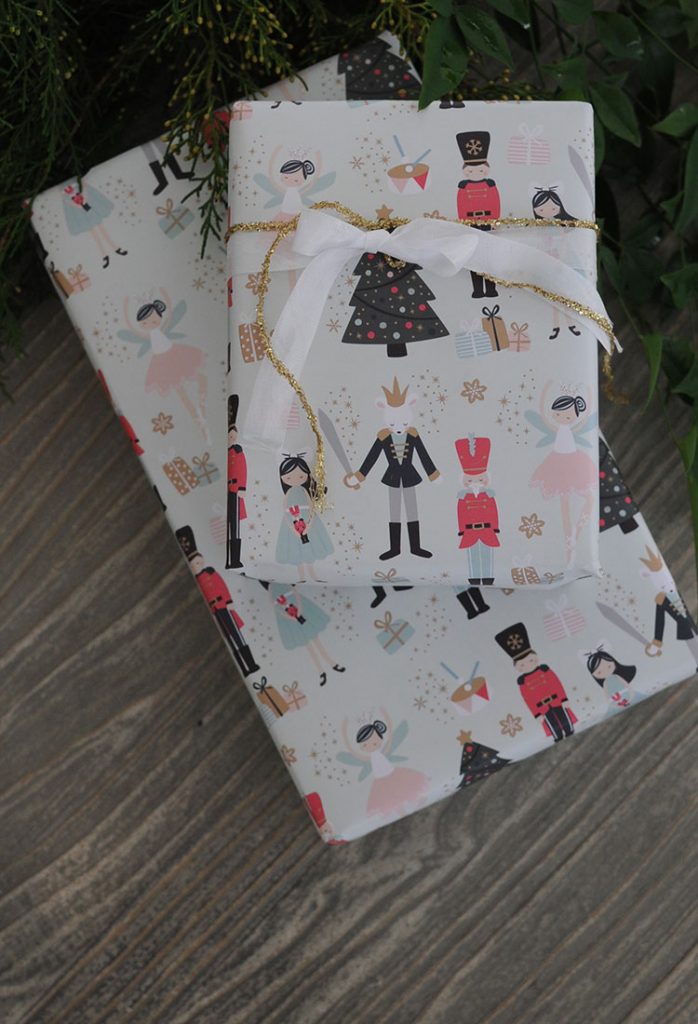 And I am such a huge fan of the Starfish Project and love some of their newest pieces like these beautiful earrings: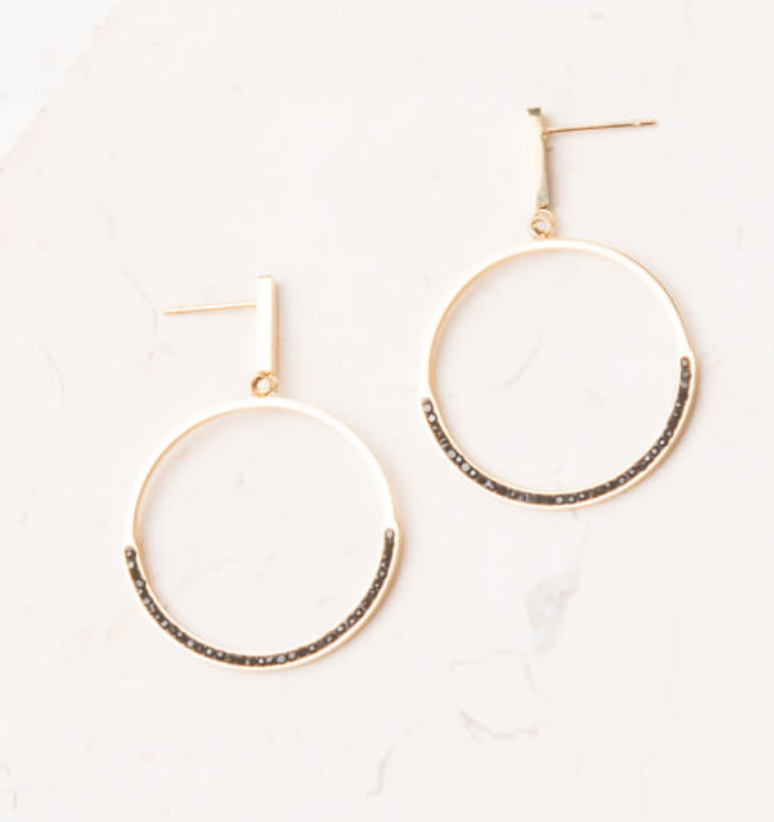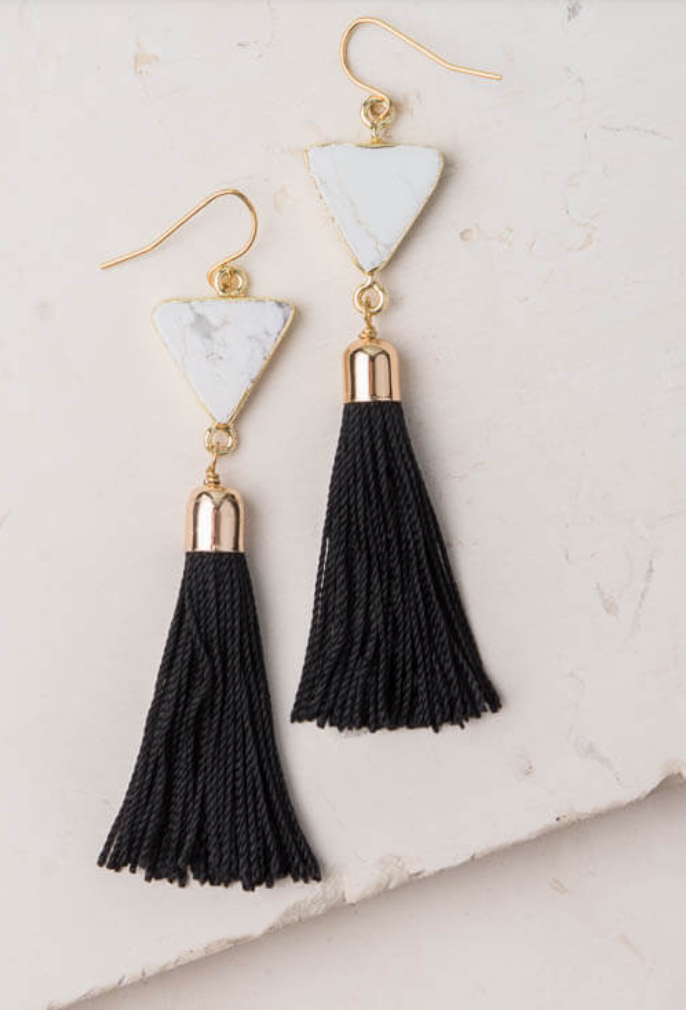 Source Info for Kitchen Nook:
Wall Color – We are renting so don't have that info but I've held up my swatches and it is very close to Balboa Mist by Benjamin Moore
Trim Color -We are renting so don't have that info but I've held up my swatches and it is very close to Brilliant White by Benjamin Moore
No info on cabinet color or granite
Pendant – Wal-Mart (brass color, which reads as a very warm brass)
Table – Wal-Mart
Chairs – Wal-Mart
Fringed Pillow – WalMart
Milk Glass Cake Stand and Cover – Wal-Mart
Little House – HomeGoods
Boxwood Wreath – Have had for years
Stools – Wal-Mart
Cake Stand with Shaped Marble Top – Wal-Mart
Footed Wood Tray – similar one can be found here
Settee – Birch Lane 
Mini Tree on Table – Lynch Creek Farms
Large Wreath in Window – Lynch Creek Farms – 32″ Blacka and Ivory
Garland – Underneath pine layer – Seasons of Williamsburg
Top Eucalyptus layer – Target
Christmas Tree – Wal-Mart
North Pole Letter Holder – Wal-Mart (can't find it online though)
Red and White Christmas Plates – World Market
Snowflake Plates – World Market
Beaded Mug – Pottery Barn
Terra Cotta Mug – Caravan
Snowmen Head – Wal-Mart
Metal Spoons – World Market
Chocolate Peppermint Spoons – can be found here
Napkin – World Market
Candle – Wal-Mart
I hope you all have a fabulous weekend!
Warmly, Jenni