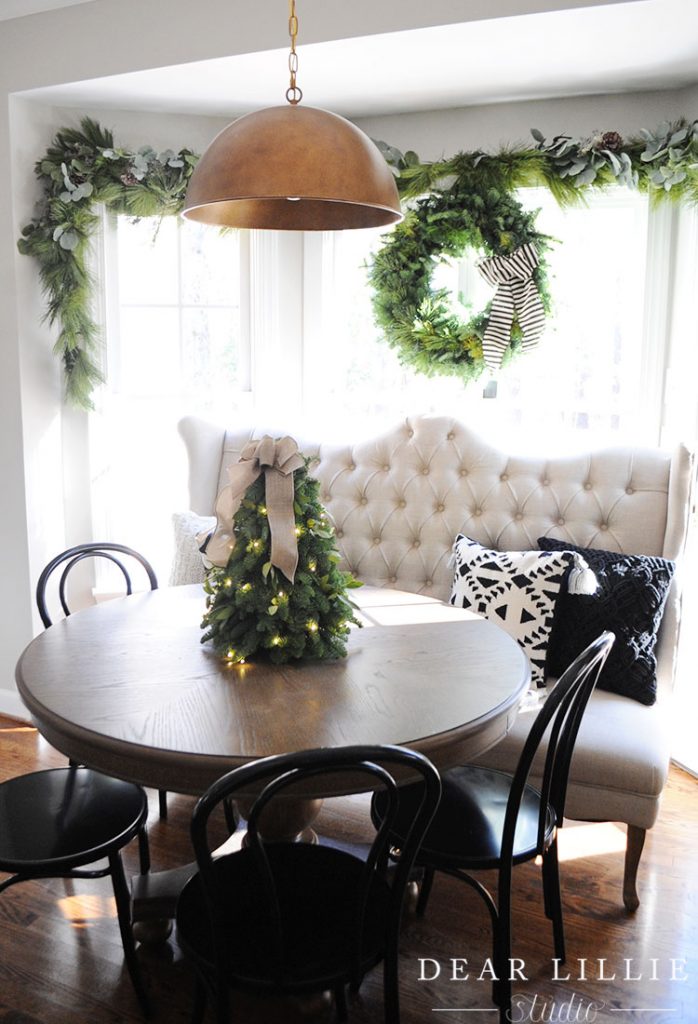 Good morning and happy Saturday! I am just about finished adding Christmas touches to our rental and will start sharing all those pictures here this coming week. I have taken photos in four rooms so far but still have at least two more rooms to take before I start going through and editing them all. I thought I would pop in today though and share a little peek at a few things I have been working on like adding some garland and greenery to our breakfast nook. I took these photos Thursday morning and then added a tree in here in the corner late Thursday evening so will take some better full shots of this room to share soon!
The little table tree and large wreath are both from Lynch Creek Farms. I have gotten my fresh wreaths and garland from them for the past six or seven years and love how lush and full they are!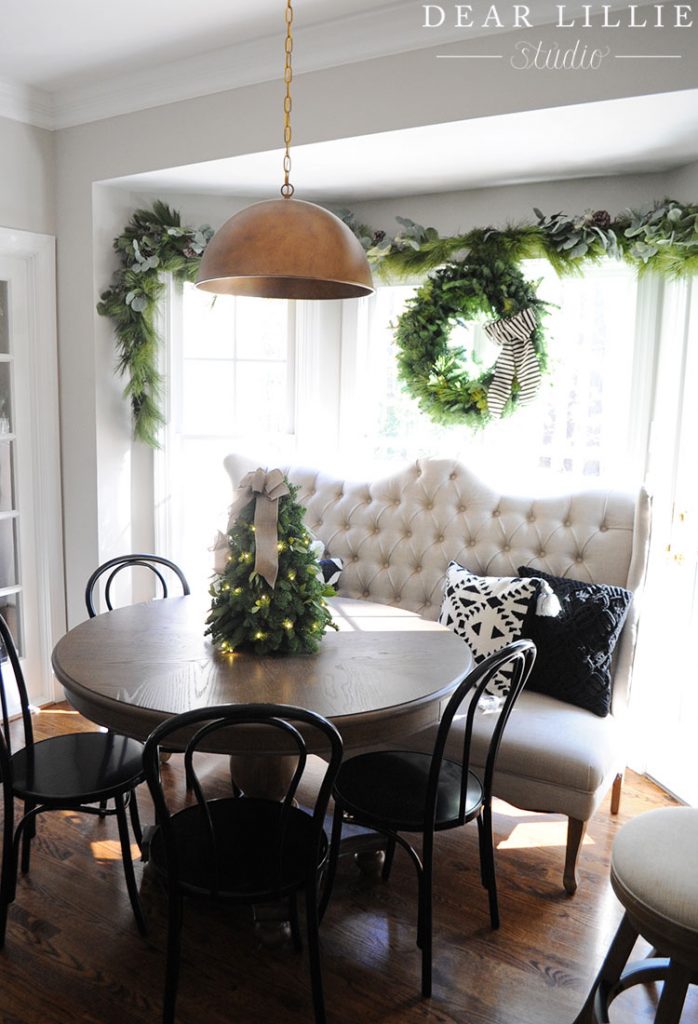 For the garland I used two faux pine garlands that I found at a local shop and then added on top of that two of the eucalyptus garlands from Target. I think I am going to add a third one in so I can fill the middle area out a bit more.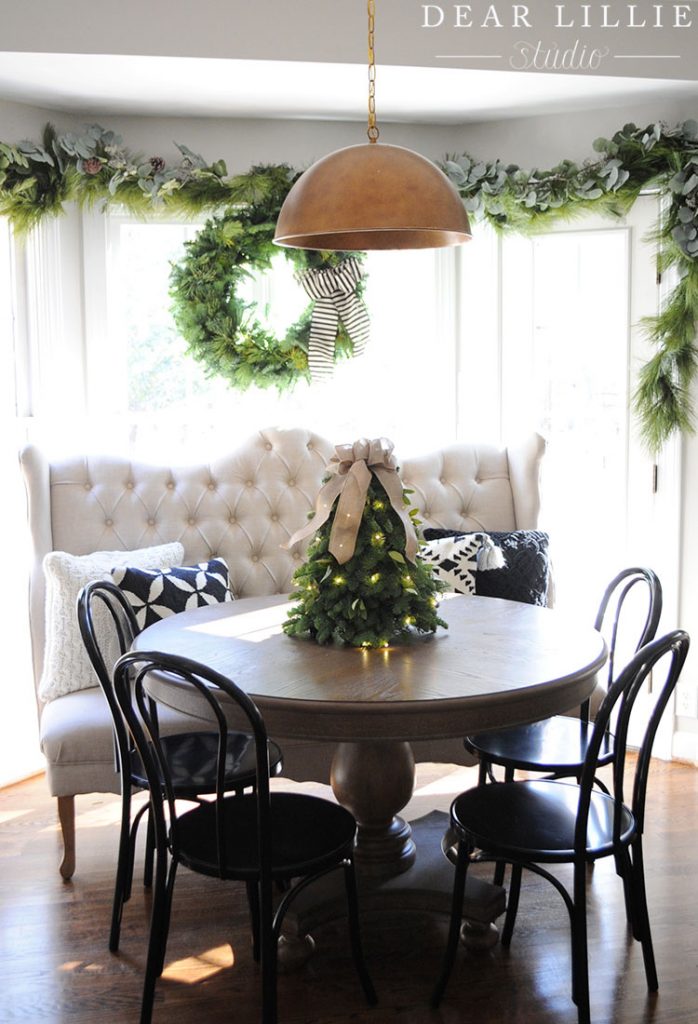 This little breakfast nook is definitely one of our favorite spots in our rental and by far the most used place in the house!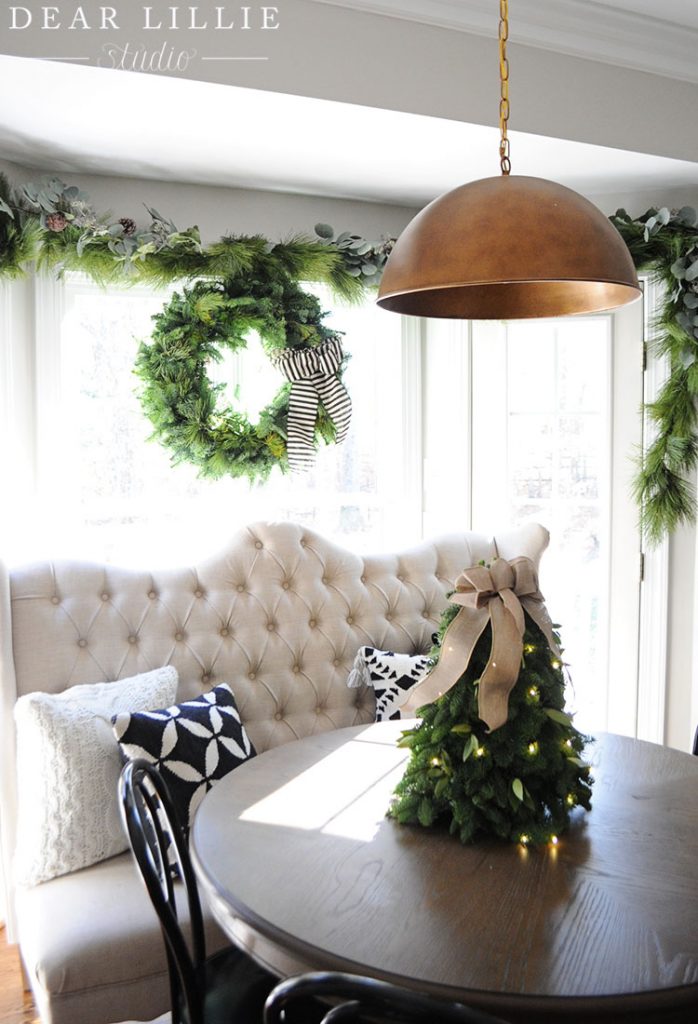 We also added this beautiful 26″ Blended Bay wreath to my office. I can't wait to share some full shots of this room.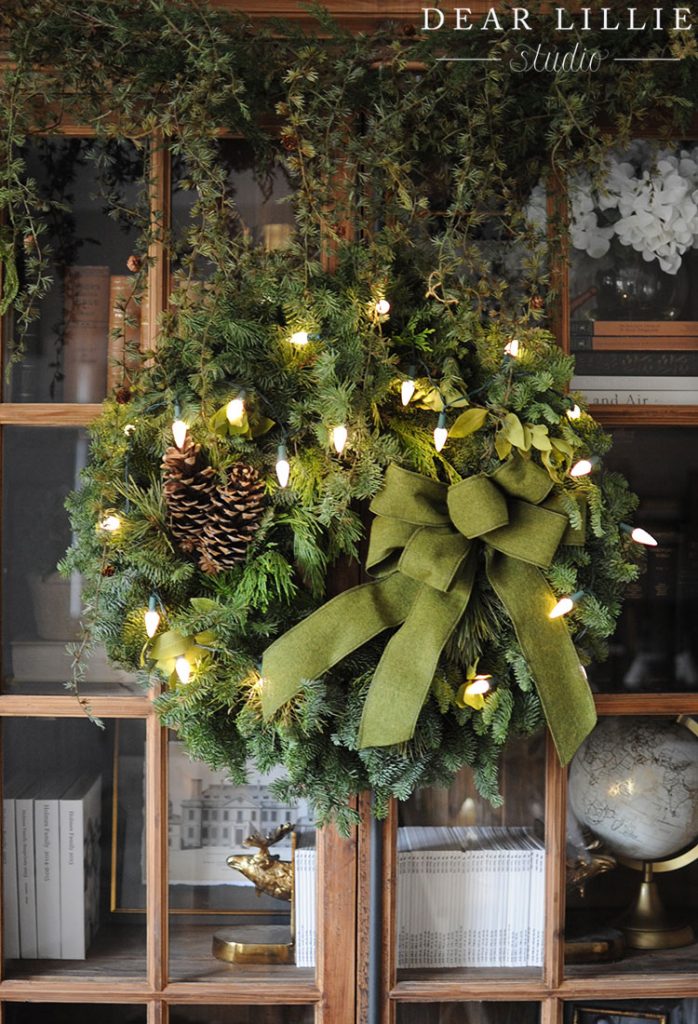 I've also been busy wrapping gifts. I love this wrapping paper from Minted! They have the best velvet ribbon there too!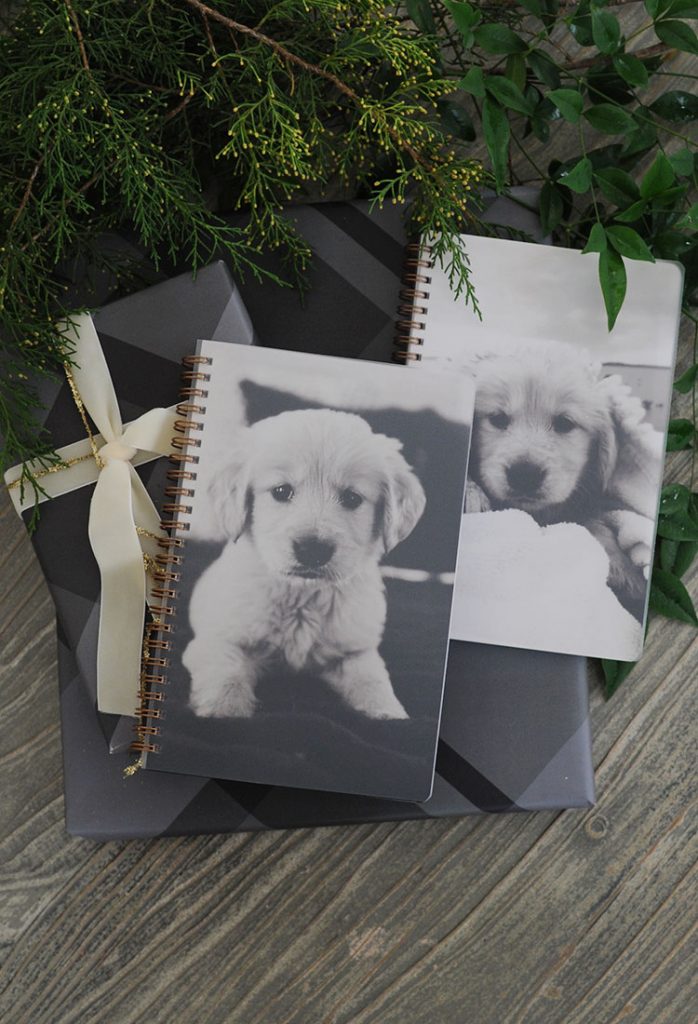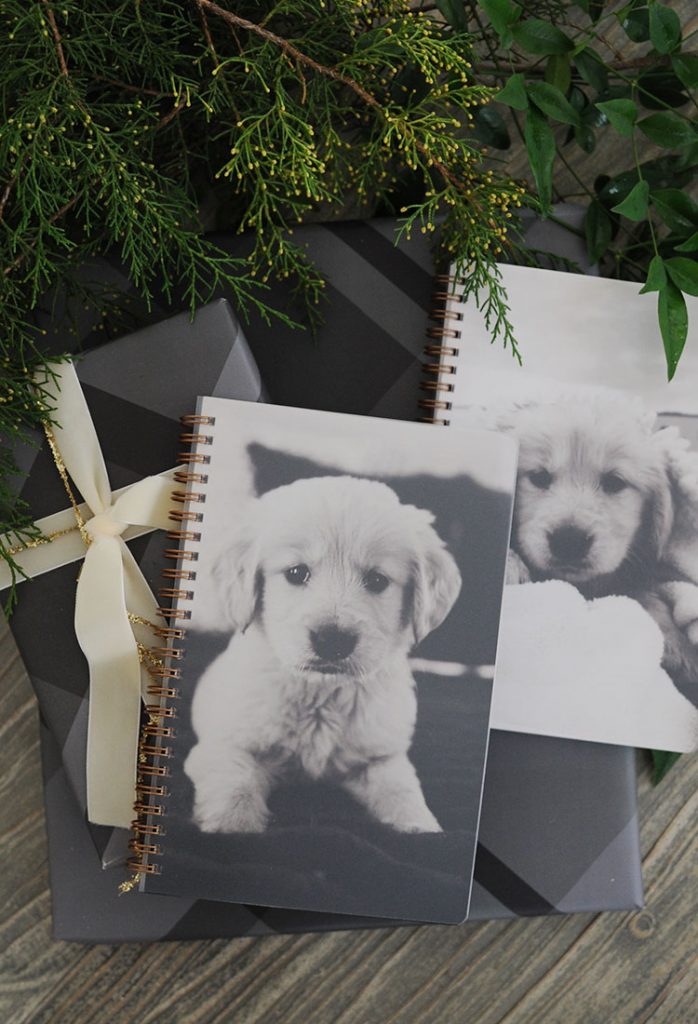 I loved making Lillie and Lola each a notebook with Ruby's sweet little face on it and a customized picture and quote inside it.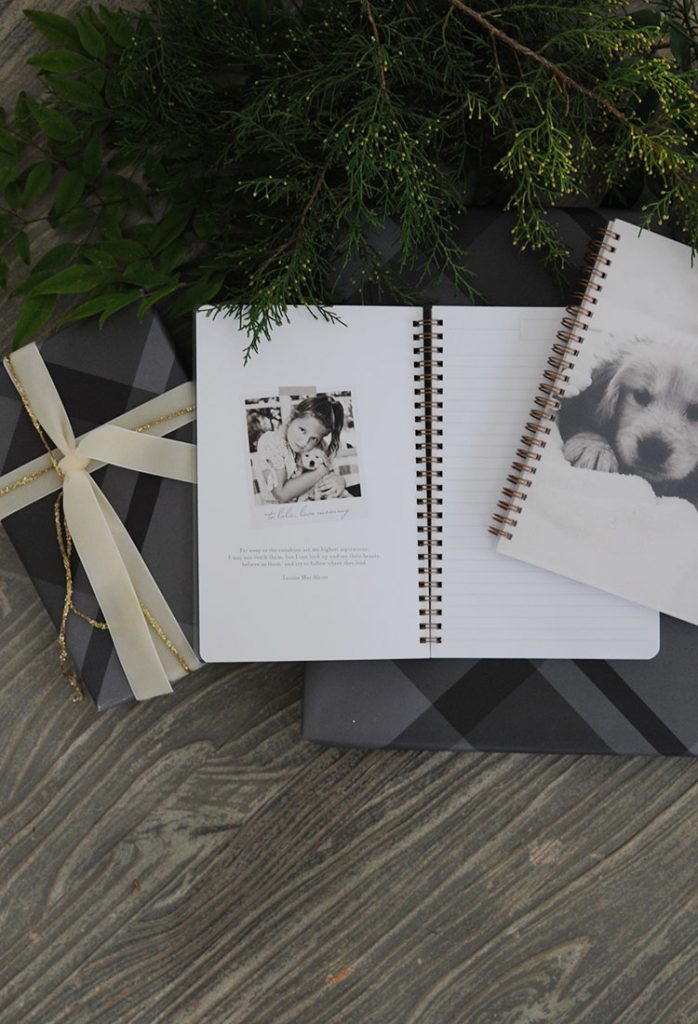 I really love this wrapping paper and velvet navy ribbon.
And I love the muted colors of this notebook.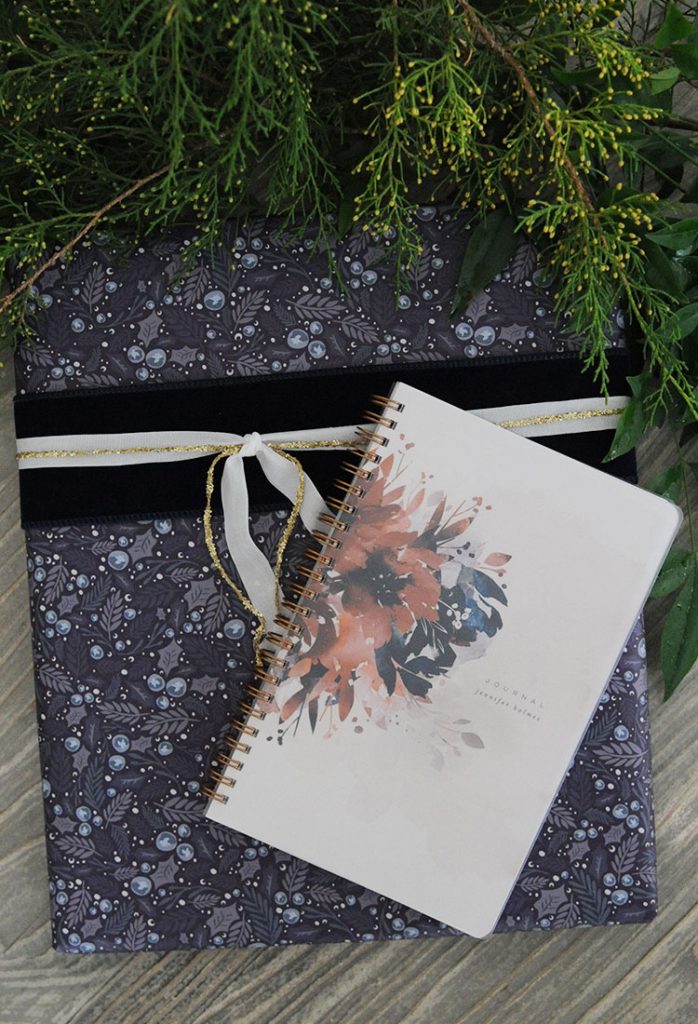 And how sweet is this nutcracker gift wrap?!?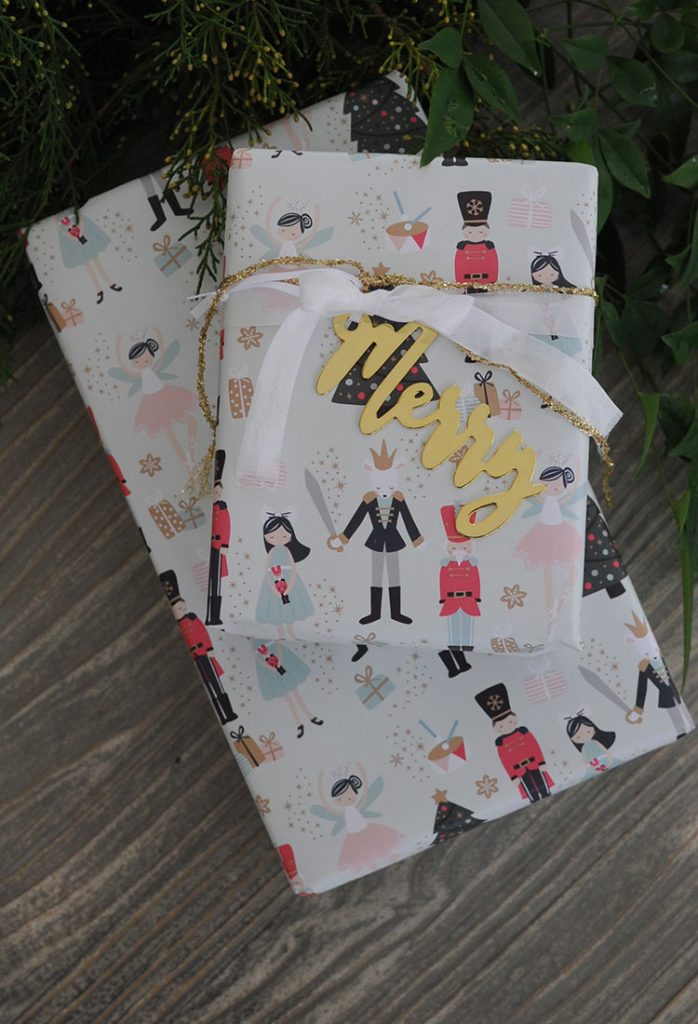 Minted also has some beautiful customized stationery. I got a pack for both Lillie and Lola. I went with a blush and gold foil option for Lillie and for Lola I chose a fun little fox one.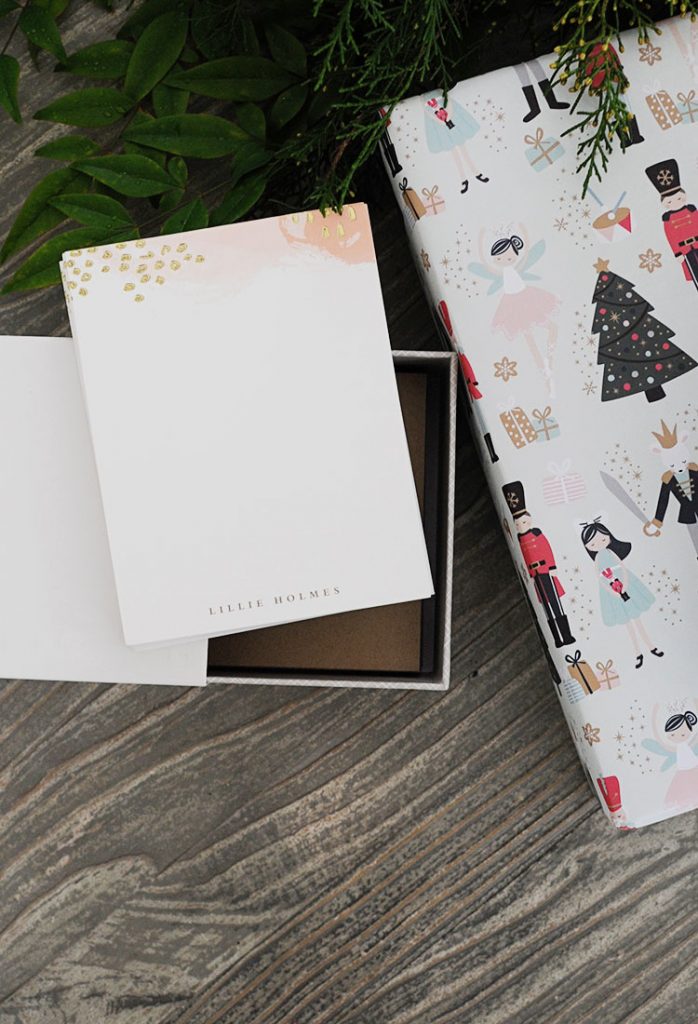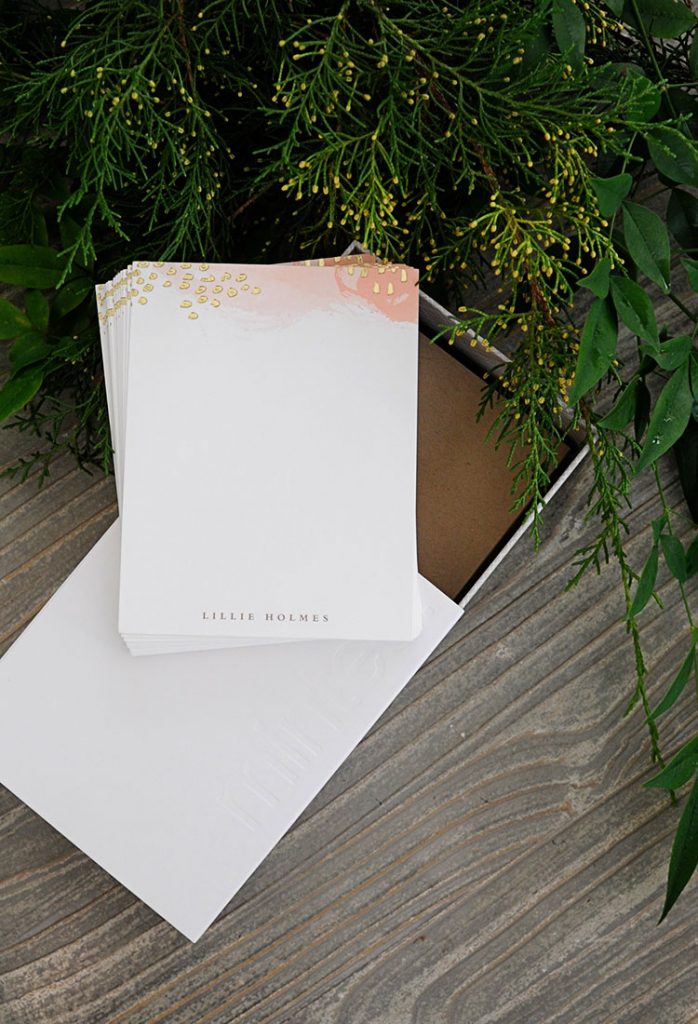 That's it for today! I hope you all have a fabulous weekend!
Breakfast Nook Source List: 
Wall Color – We are renting so don't have that info but I've held up my swatches and it is very close to Balboa Mist by Benjamin Moore
Trim Color -We are renting so don't have that info but I've held up my swatches and it is very close to Brilliant White by Benjamin Moore
No info on cabinet color or granite
Pendant – Wal-Mart (brass color, which reads as a very warm brass)
Table – Wal-Mart
Chairs – Wal-Mart
Fringed Pillow – WalMart
Milk Glass Cake Stand and Cover – Wal-Mart
Stools – Wal-Mart
Cake Stand with Shaped Marble Top – Wal-Mart
Footed Wood Tray – similar one can be found here
Settee – Birch Lane 
Mini Tree on Table – Lynch Creek Farms
Large Wreath in Window – Lynch Creek Farms – 32″ Blacka and Ivory
Garland – Underneath pine layer – Seasons of Williamsburg
Top Eucalyptus layer – Target
Warmly, Jenni