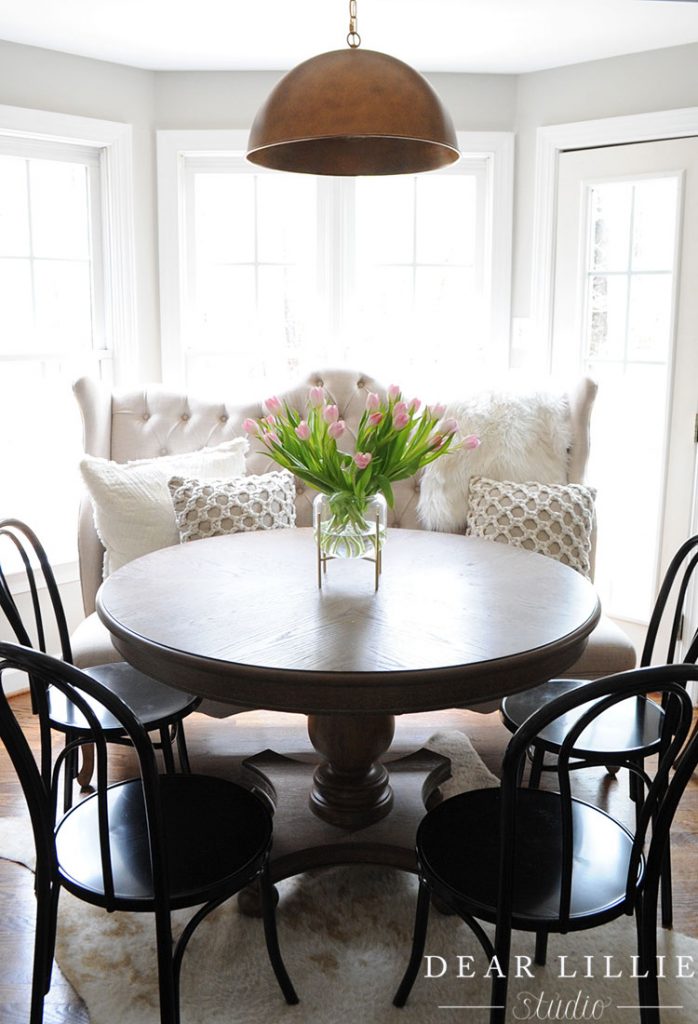 Happy Sunday! I hope you are all having a great weekend! We've been quite busy around here working on some new projects around the house (including a room here in our rental we haven't shared yet!) as well as quite a few client projects so I am a bit behind on blogging right now but just wanted to pop in to say hi and that I hope you all have had a wonderful weekend!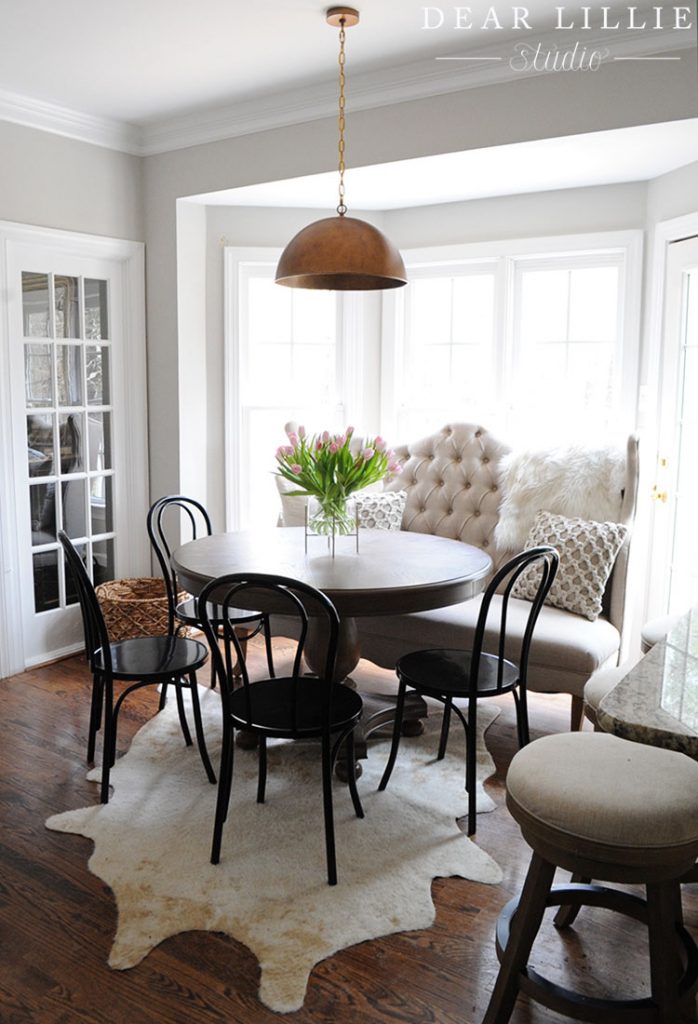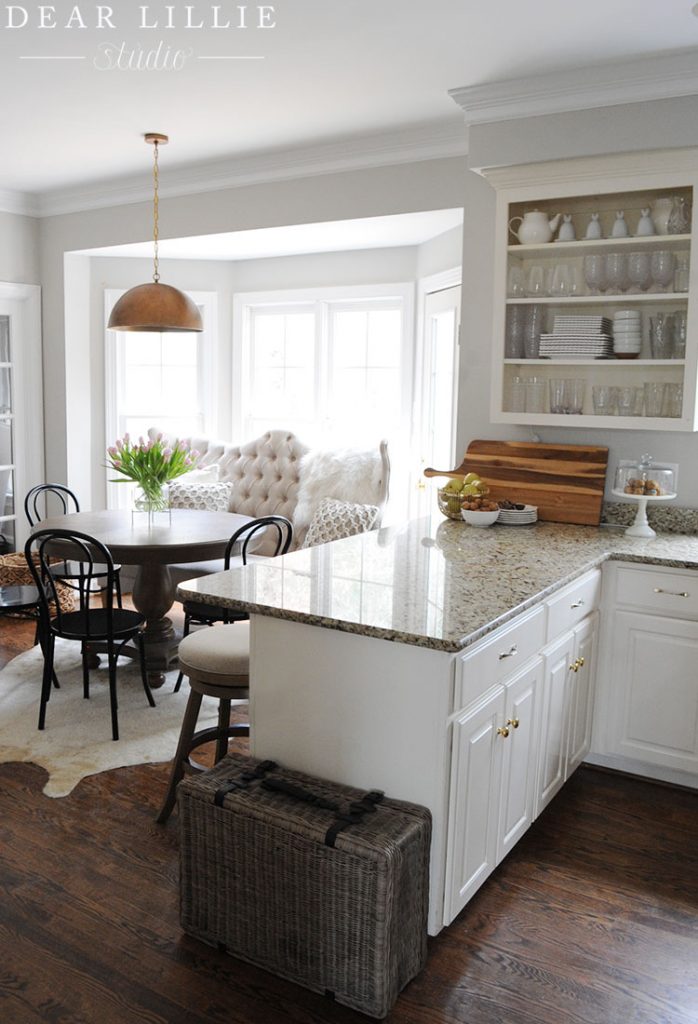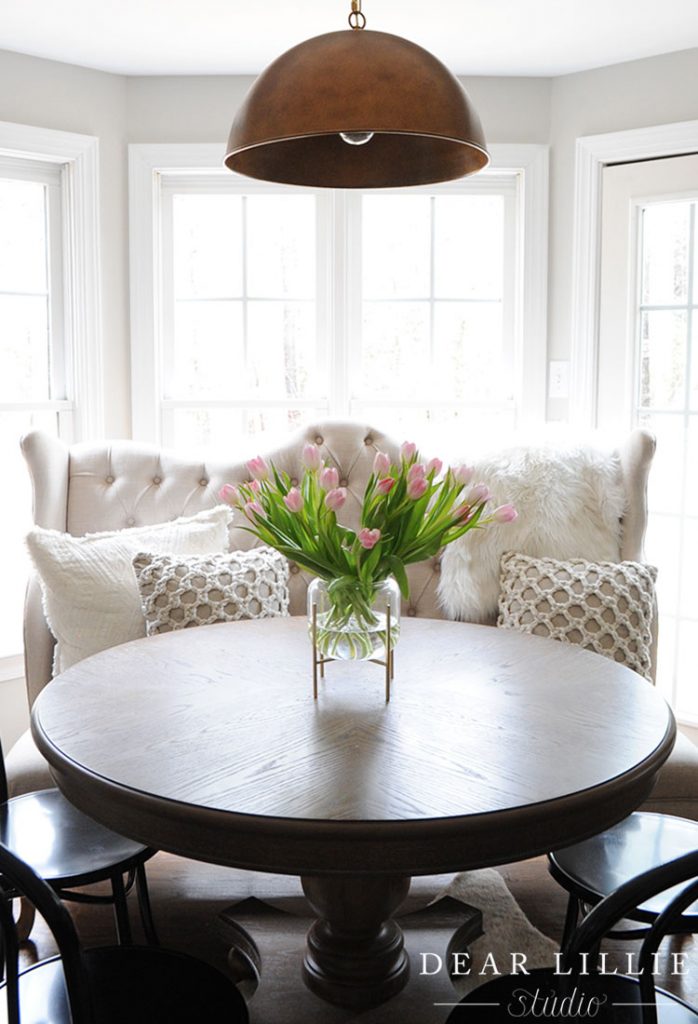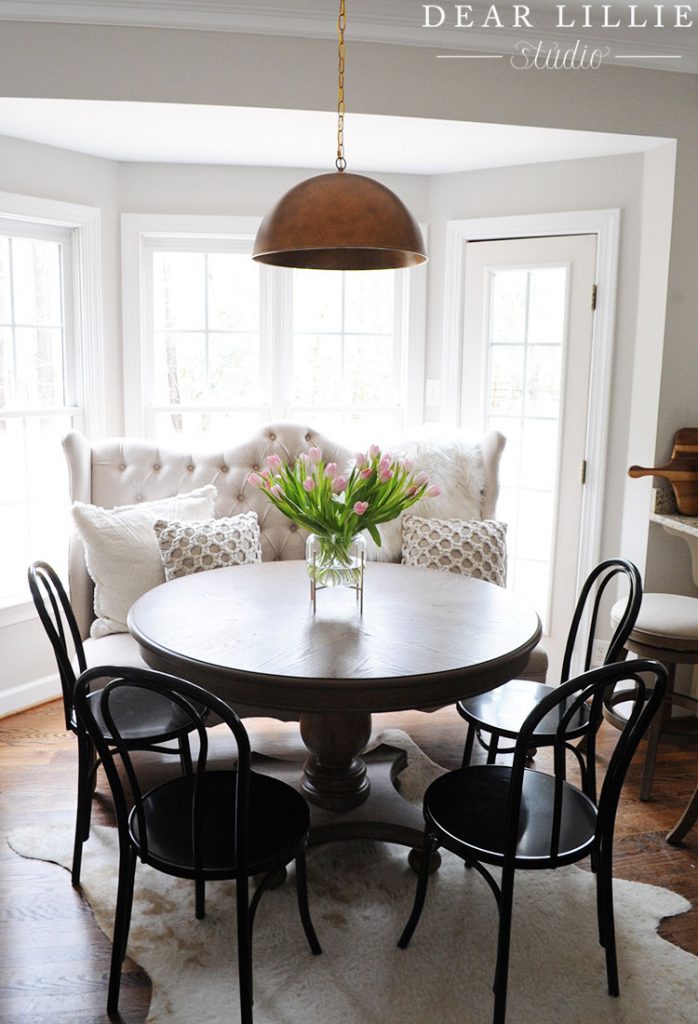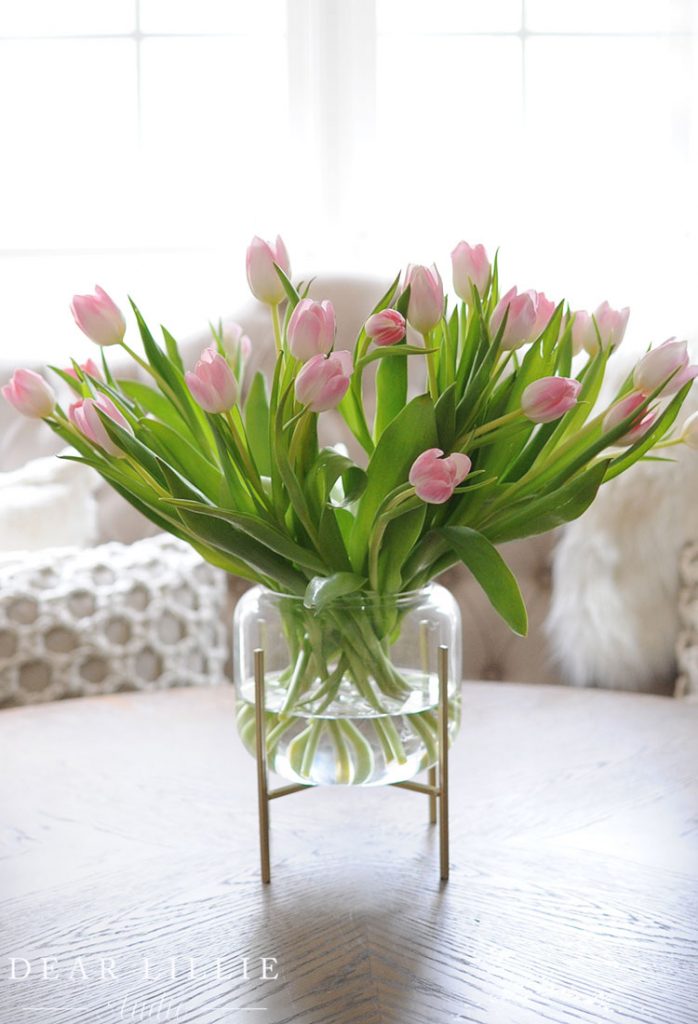 Rental Breakfast Nook Source List:
Wall Color – Balboa Mist by Benjamin Moore
Trim Color – Brilliant White by Benjamin Moore
No info on cabinet color or granite
Pendant – Wal-Mart (brass color, which reads as a very warm brass)
Faux Fur Rug – World Market
Settee – Birch Lane
Macrame Pillow – World Market
Sheepskin Throw/Rug  – World Market
Table – Wal-Mart
Vase with Stand – World Market
Chairs – Wal-Mart
Milk Glass Cake Stand and Cover – Wal-Mart
Stools – Wal-Mart
Oversized Cutting Board – World Market
Rattan Suitcase – Birch Lane
Dishes in Cupboard – have had them all for years
I hope you all have a wonderful week ahead!
Warmly, Jenni