Hello! Well I don't know about you, but we have had some FREEZING temperatures here along with quite a bit of snow last week so one afternoon after playing in the snow we decided to make some hot chocolate floats and get warm by the fire!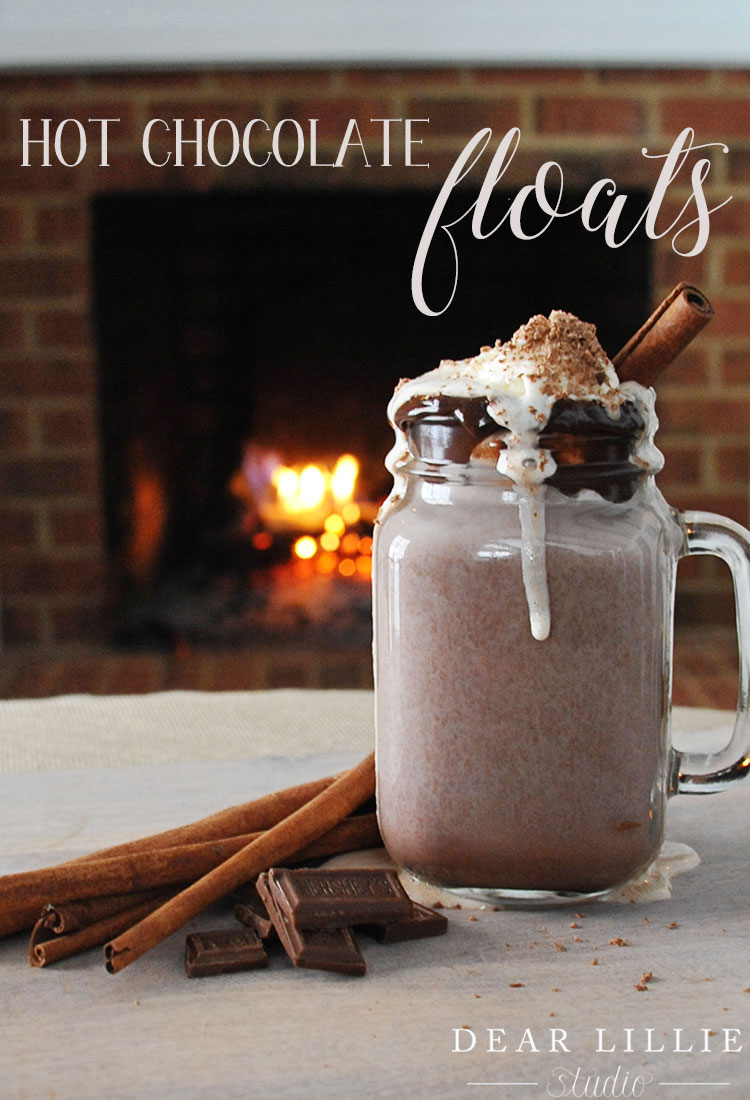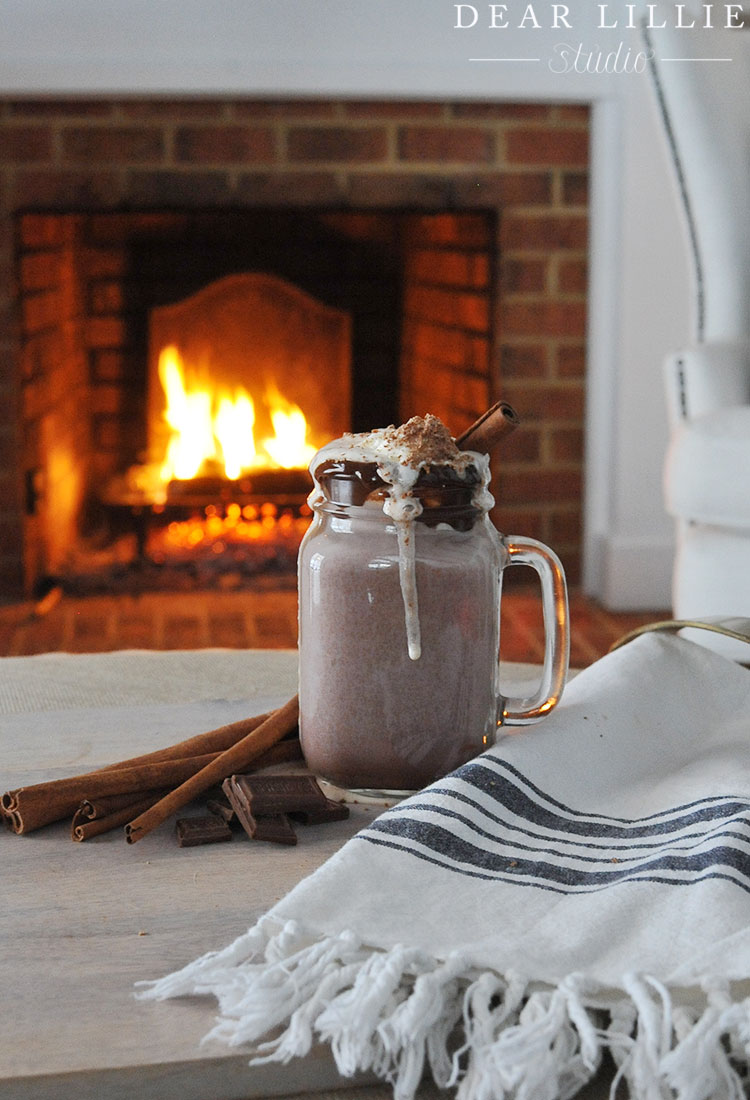 Snuggling up by the fire – it took quite a while to thaw our poor fingers and toes out – ha!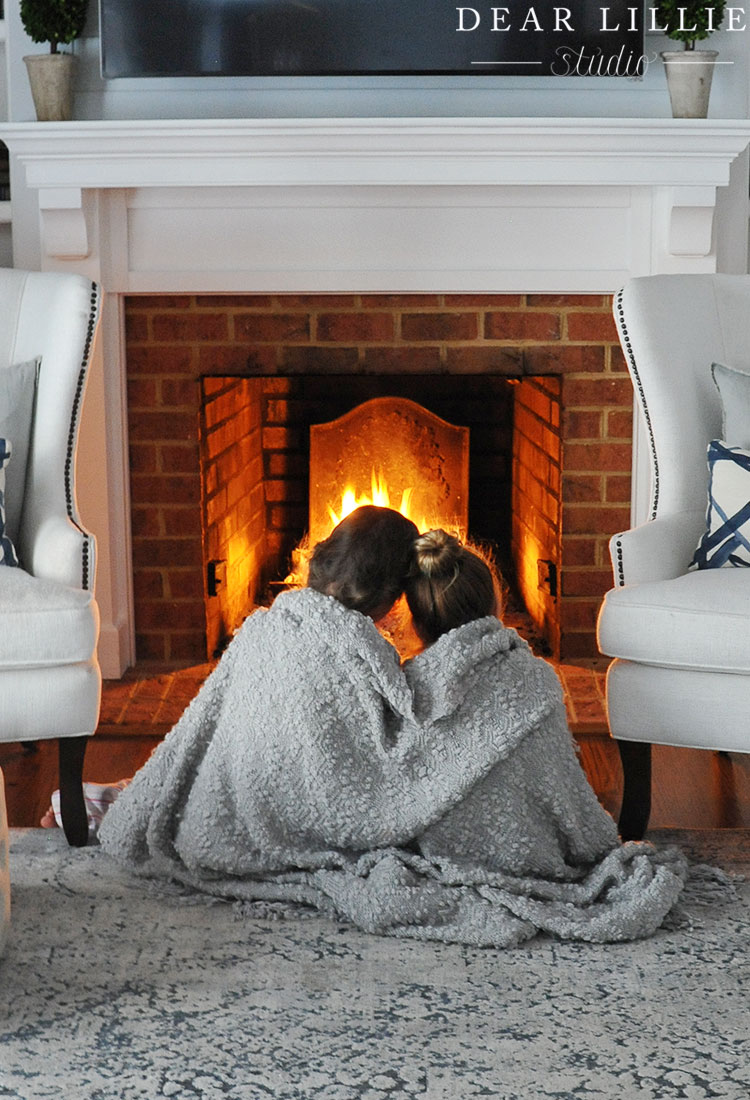 RECIPE:
For the hot cocoa we used the traditional Hershey's Cocoa recipe which is one of my favorites (this makes approximately six 6 oz servings):
3/4 teaspoon vanilla extract
4 cups milk (1 qt.)
1/3 cup water hot
1/2 cup sugar
Dash salt
1/4 cup HERSHEY'S Cocoa Powder
To start mix together salt, sugar and cocoa powder in a medium sized saucepan. Then stir in the water: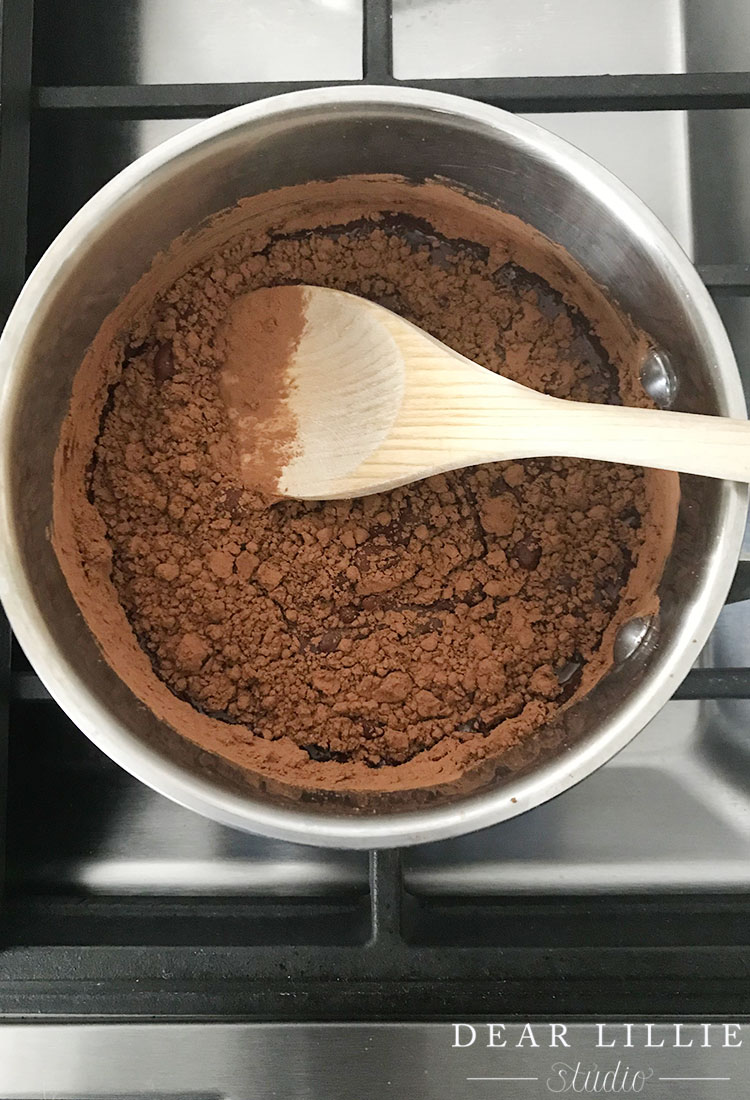 Bring this mixture to a boil over medium heat. Stir constantly and let boil for two minutes.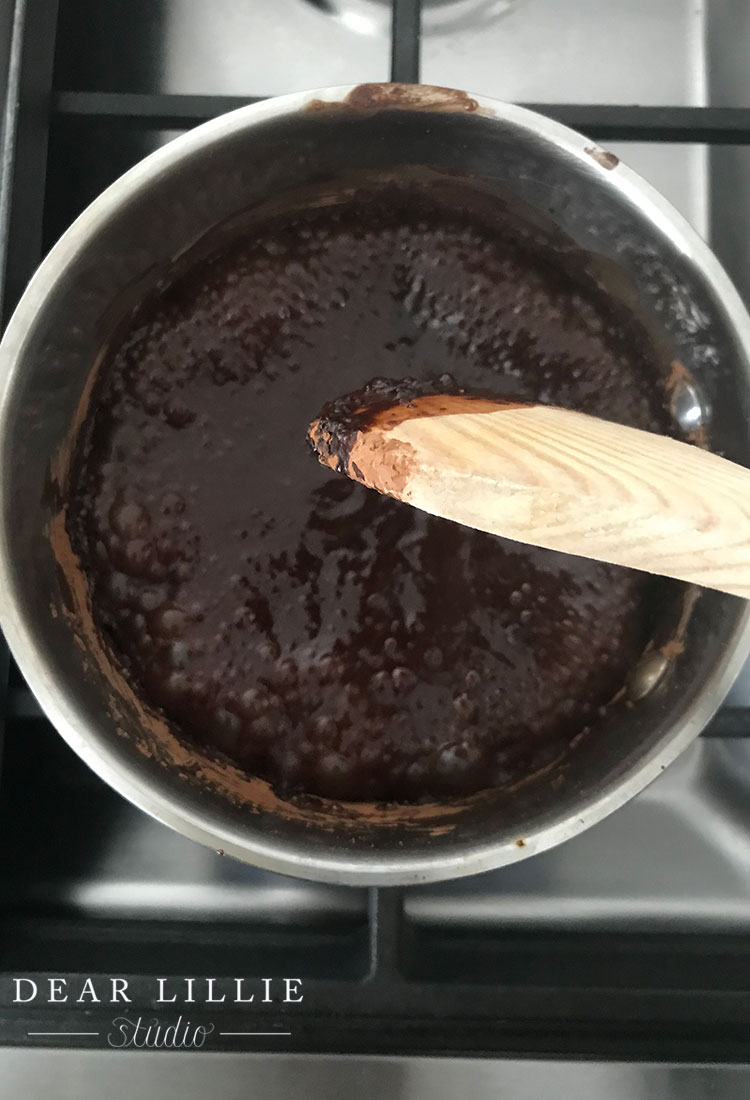 Then pour in the milk and heat but do not boil!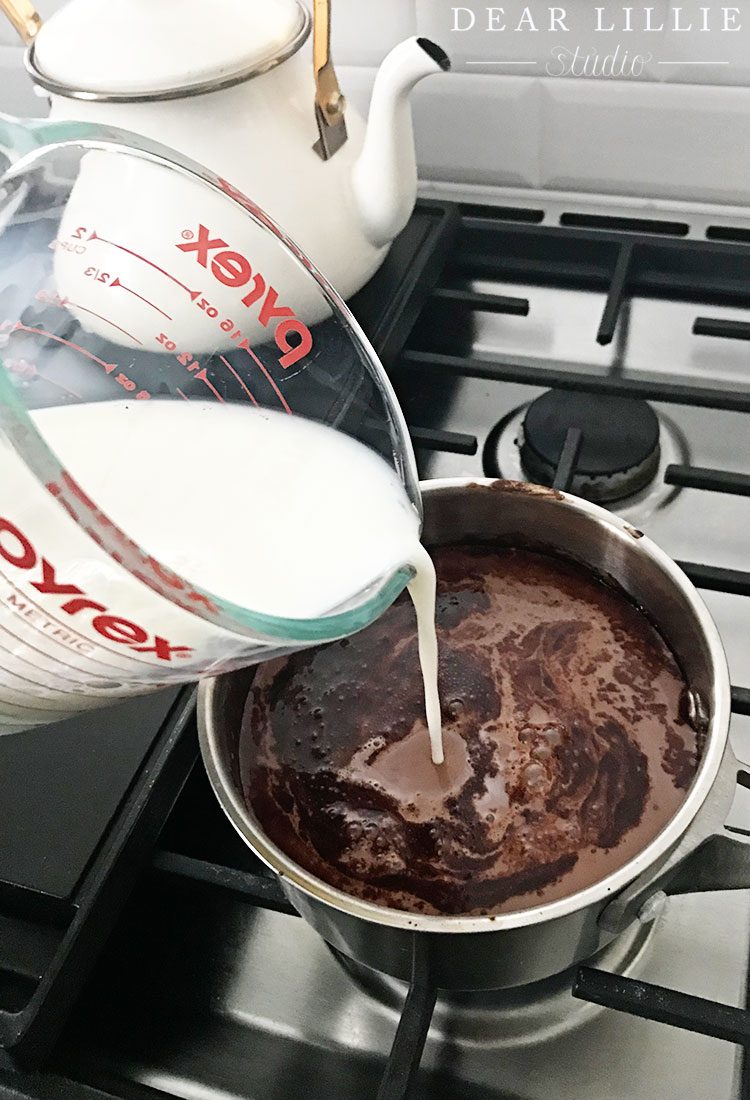 Remove from heat and stir in the vanilla and then use a whisk and beat it until it is nice and foamy.
And then pour into a mug. After that just scoop in a big scoop of ice cream and that's it! If you want to add some garnishings you can put a nice coat of hot fudge sauce around the rim of your mug/cup and then add some chocolate shavings to the top of the ice cream and add a little cinnamon stick!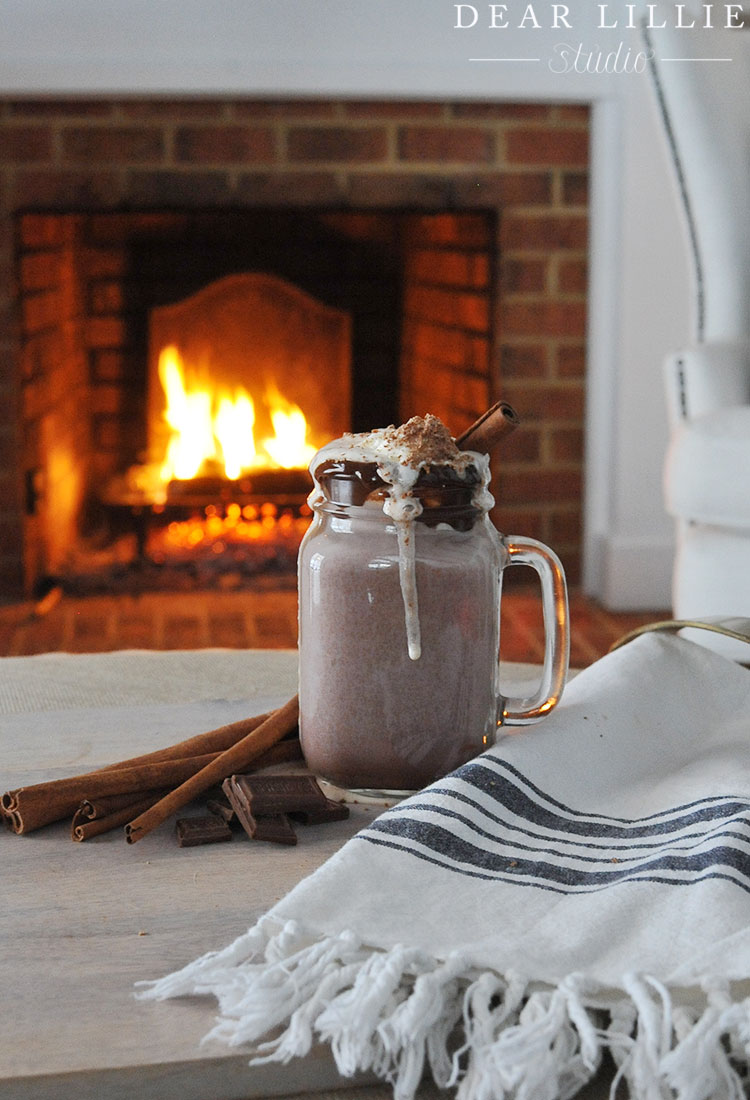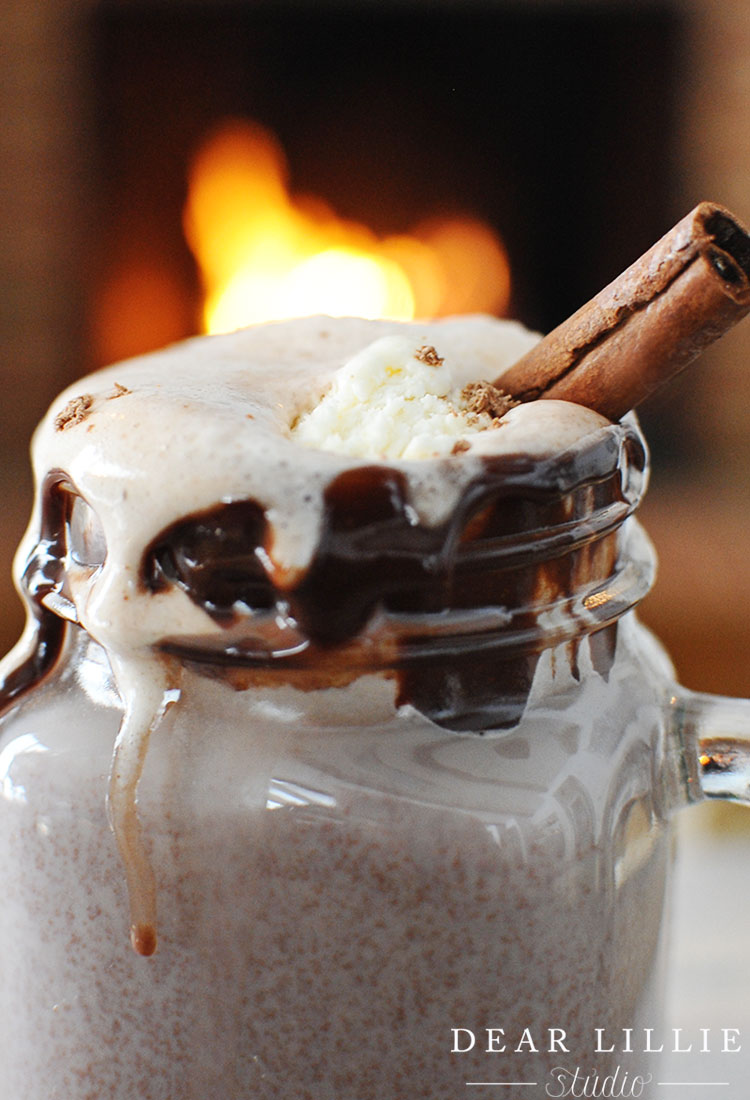 And then curl up by the fire and ENJOY!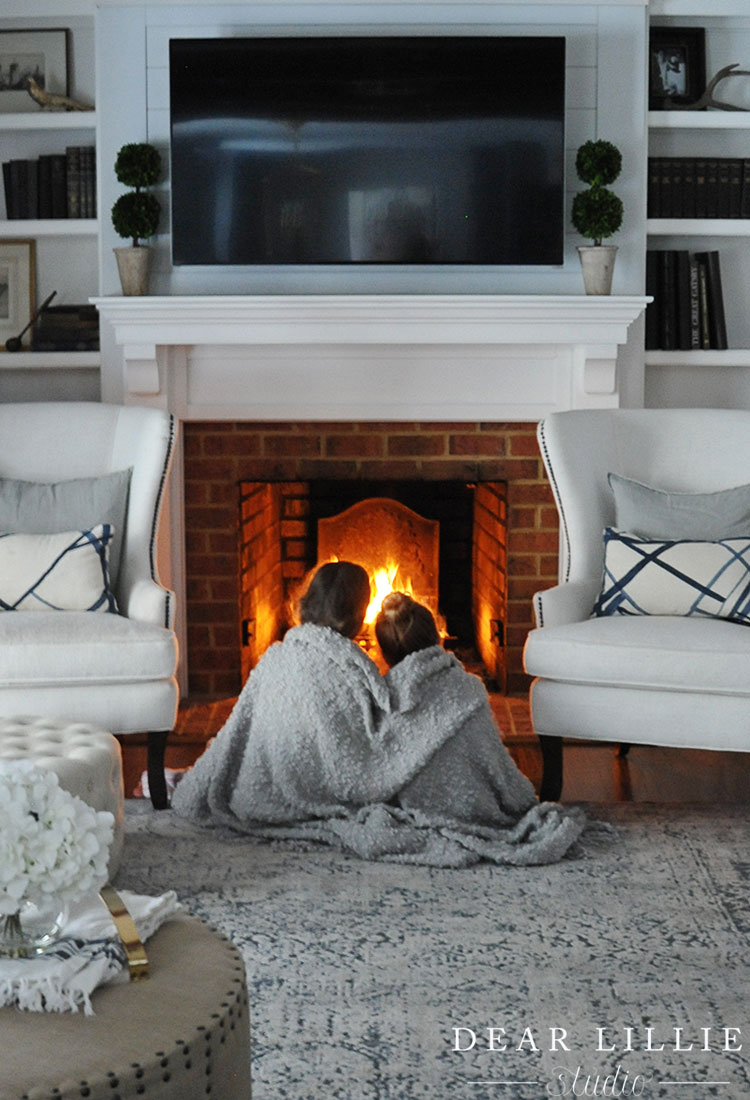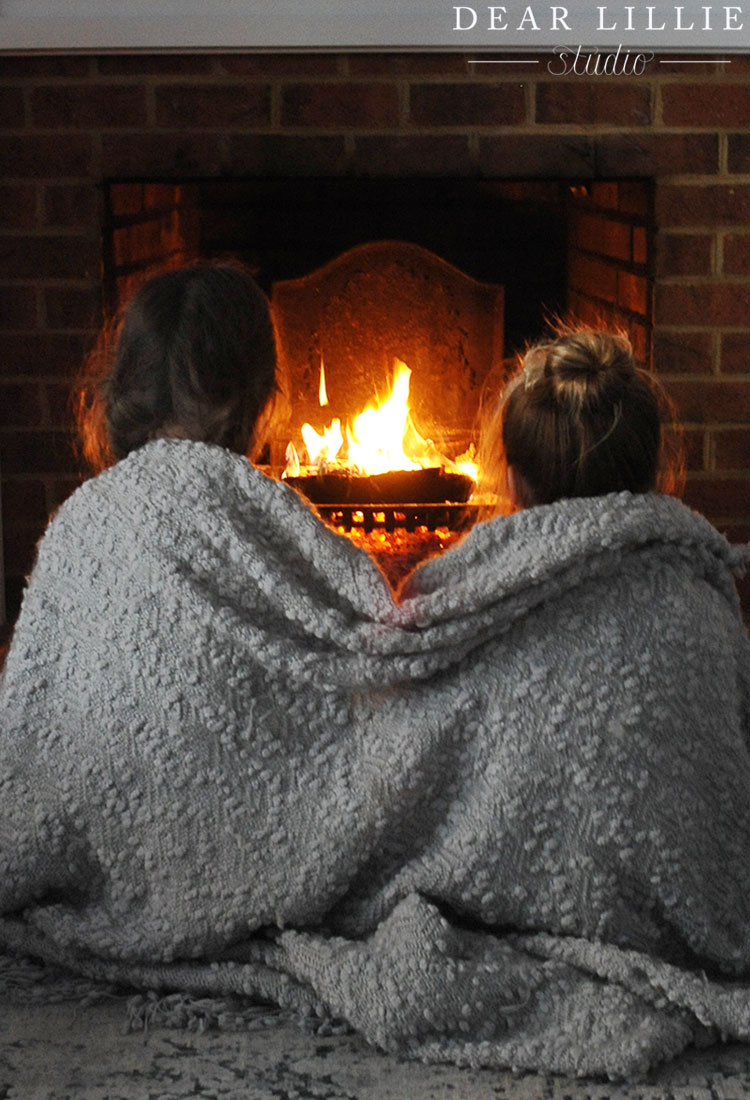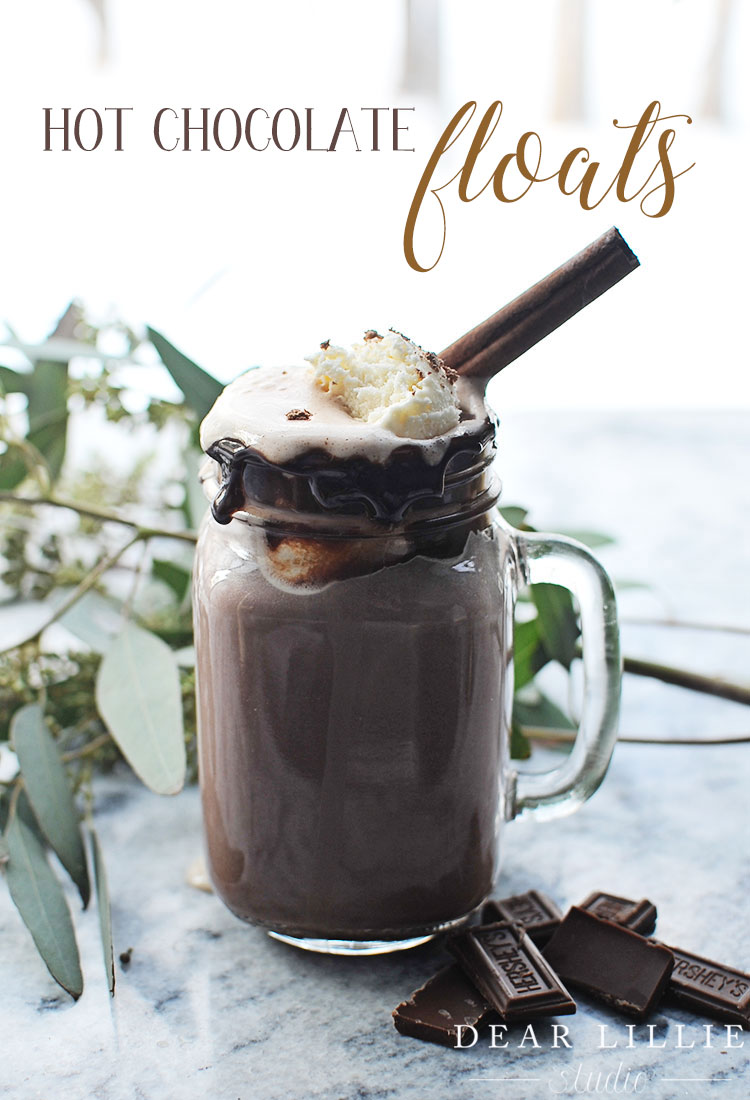 I hope you all have a wonderful week ahead!
Warmly, Jenni