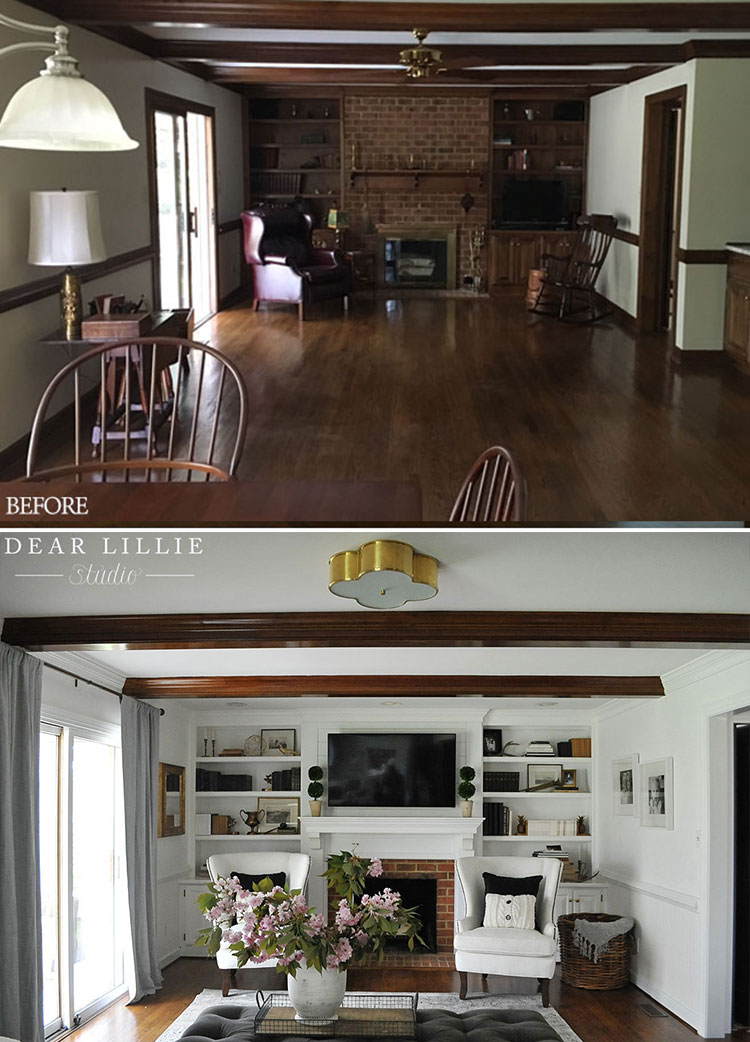 This room has really made a lot of progress since we moved in this winter but the one thing that we've really noticed since moving in is that we'd like to have more seating in here. Functionally speaking it works well having the sofa face the fireplace and help define the family room area but when there is a game on TV it means we kept coming back to the idea of adding either a sectional or a sofa with a chaise lounge. We knew that if we removed the end table it would fit in nicely and be so much more functional for this space. Plus we have the perfect spot upstairs for this sofa!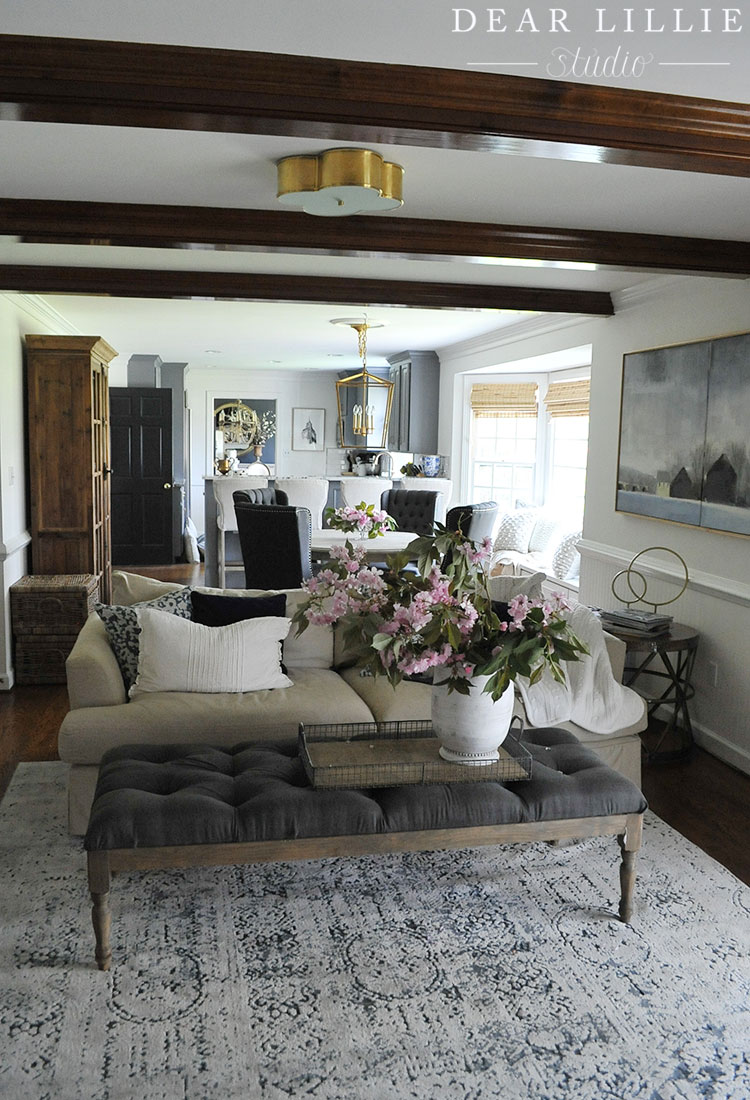 Here's another angle: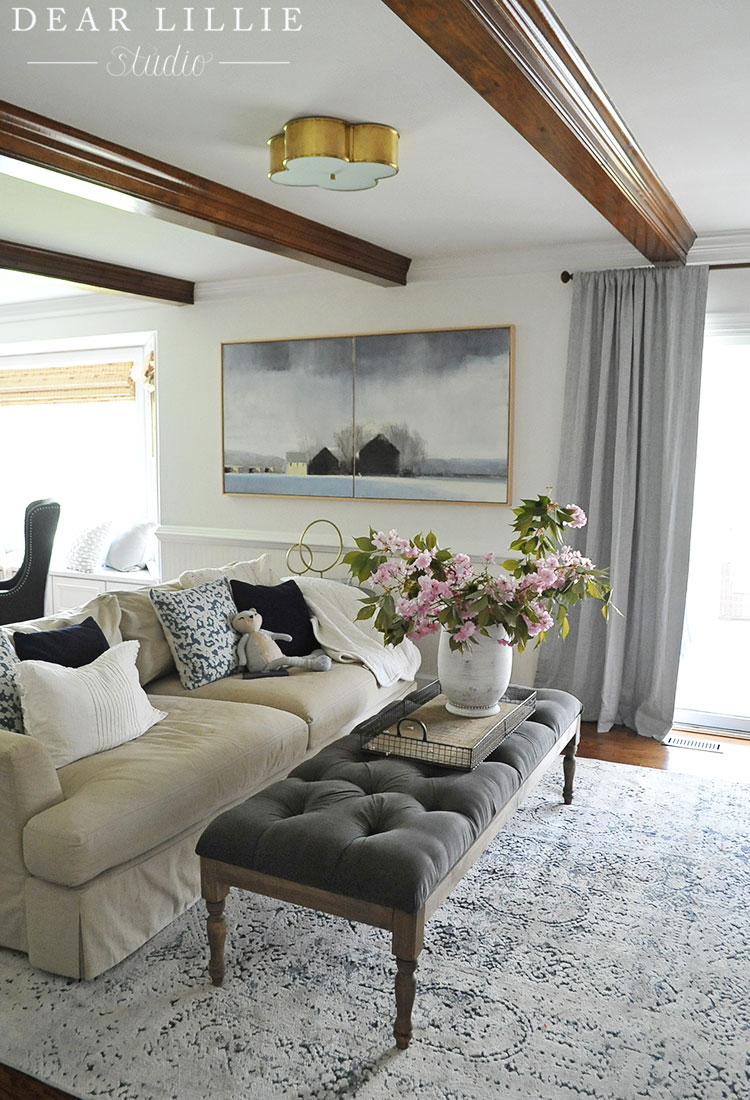 Once we decided on that we started looking at sofas that had a chaise sectional option. The more we searched the more we kept coming back to this same company, Interior Define. They had so many great options to choose from and we LOVED the fact that you could customize each piece so much – from the fabric, to the configuration, the legs, and even the size! And we were impressed with the pricing. We figured a custom piece like this would be much much more expensive. We are so excited to be partnering with them for this and excited to be sharing the process and our experience with it.
First, we spent quite a bit of time looking through their website and looking at all of the different options that fit our requirements. Their website is so easy to navigate and it's so much fun seeing all of the different customization options.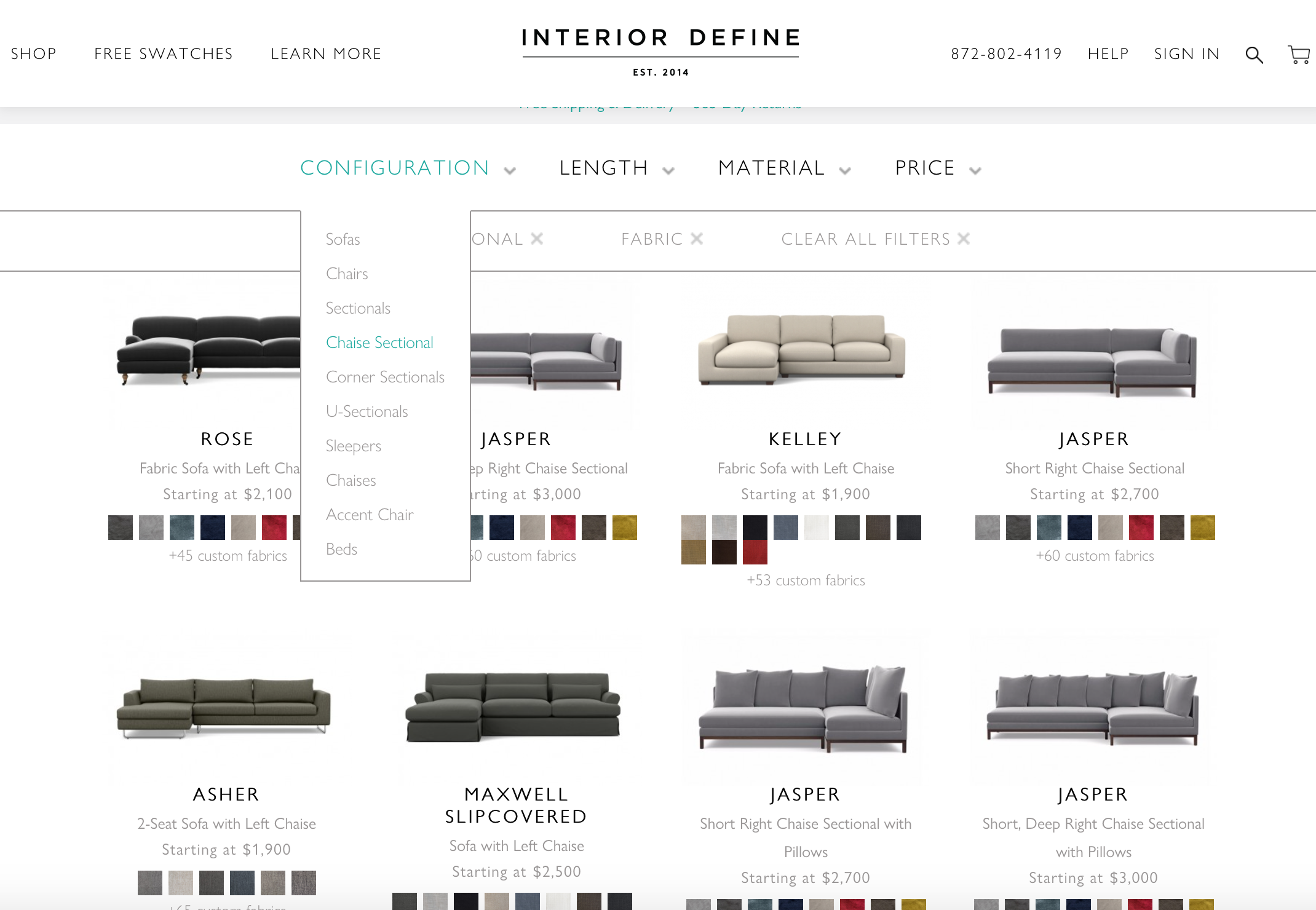 Then we ordered a bunch of different fabric samples. The samples are FREE! It was so much fun when they arrived but then I discovered it was MUCH harder to choose one than I had expected it to be – I loved them all! It actually took me longer than I had anticipated to decide. I spent several days going back and forth – I could imagine going in several different directions and I loved all the different colors and textures.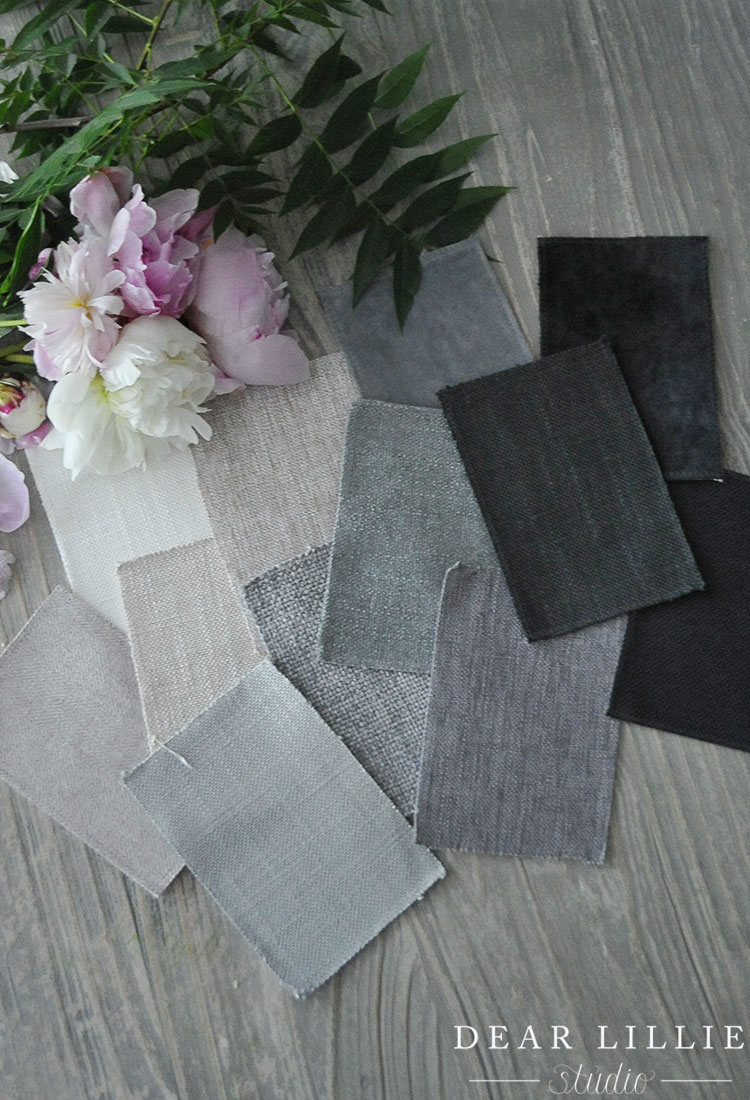 After asking Jon, Lillie and Lola each separately which their favorite one was and narrowing mine down to one that left us with three options, the one one the left that was my first choice, the one in the middle that was all three of their first choice and the one on the right that was a mix of the two (the color of their favorite but a similar texture to my favorite).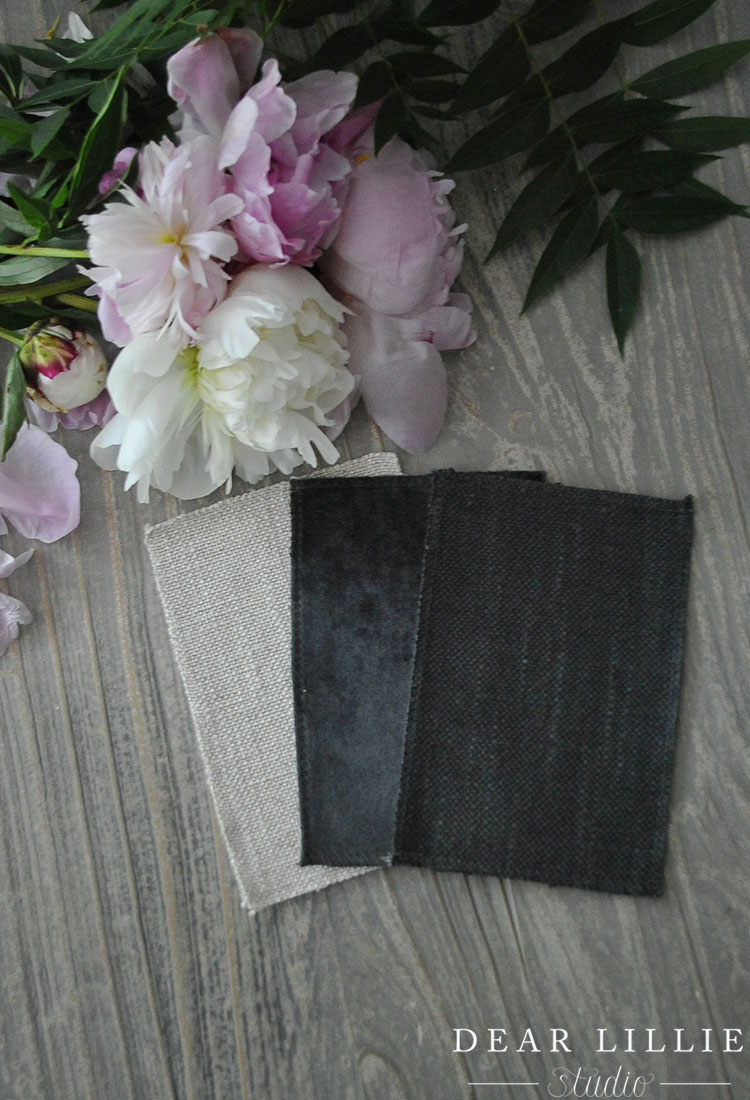 We removed the compromise one and that left us with these two: the Heavy Cloth in Natural, and the Mod Velvet in Narwhal. Because they all loved it so much I figured that would be the better choice but I wasn't sure about the durability of velvet for a sofa  so I e-mailed and spoke with two wonderful people at Interior Define and talked with them about what we were looking at and deciding between and they both recommended the Mod Velvet as being very kid-friendly, so I decided to pull the trigger on that.  I mean the fact that Jon, Lillie and Lola all unknowingly picked the same fabric really was quite surprising and the girls were particularly adamant about how much they liked it – they loved the texture of it so much! And I have to say I am so glad we went with it! It is more out of the box for me but now that we have chosen it I am so so so excited and I cannot wait for it to arrive!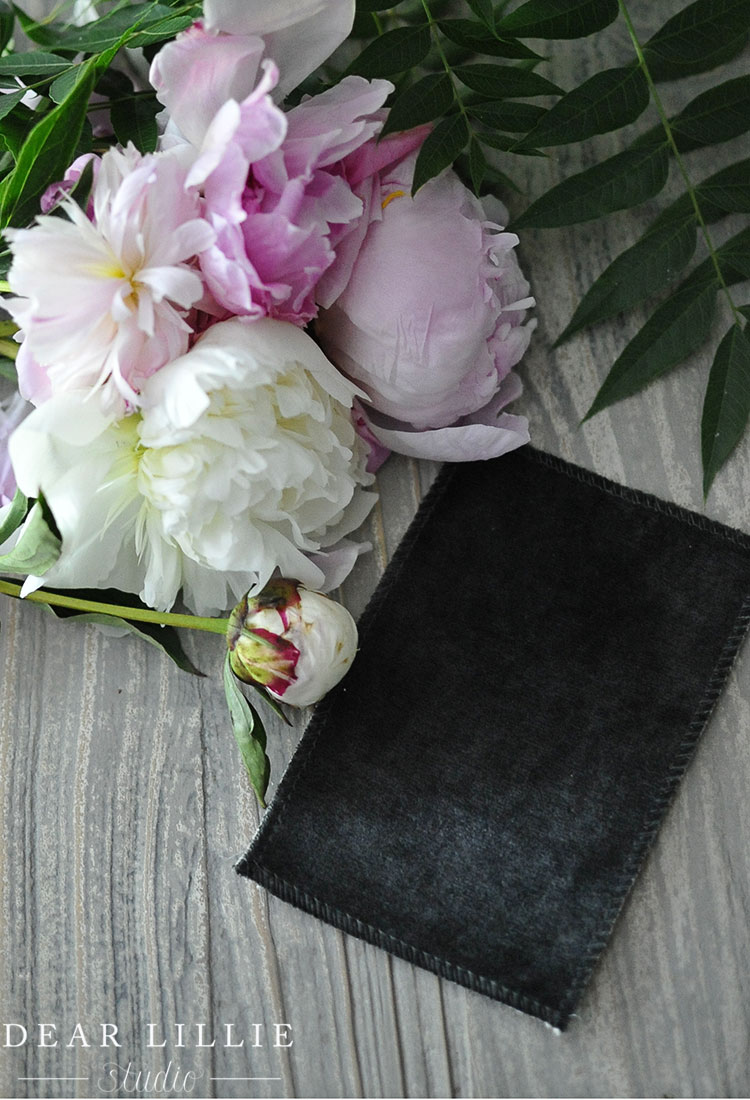 Once we had decided on the fabric I had to finalize which sofa to go with. I loved so many of them but was able to narrow it down to two and had such a hard time deciding between them – they both are so beautiful!
This one is called the Maxwell. I love the deep seating on it and the traditional yet really cozy feel of it: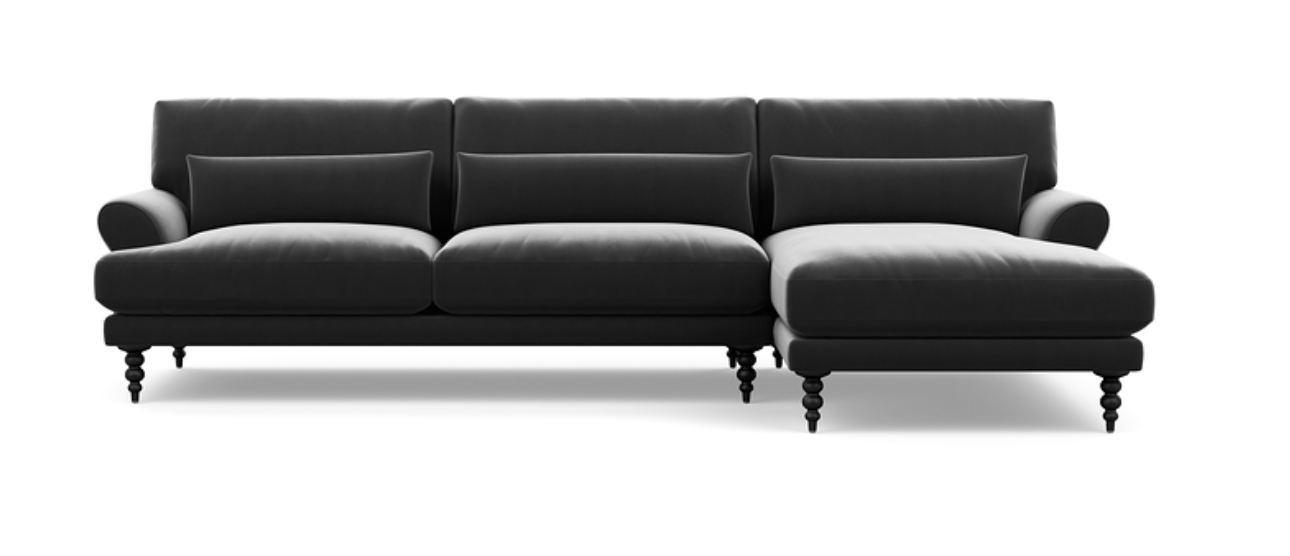 And then this one is called the Rose. This one ended up winning out by just a hair! I feel like with the velvet fabric this more structured sofa will look particularly beautiful! I saw some photos of it used in a space and just loved how it looked!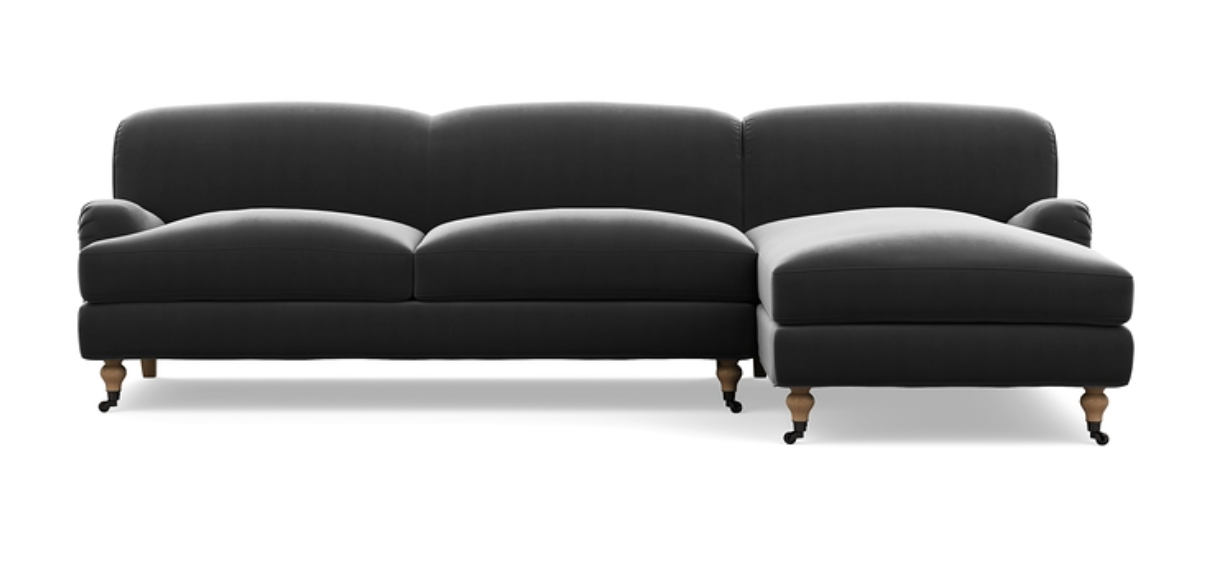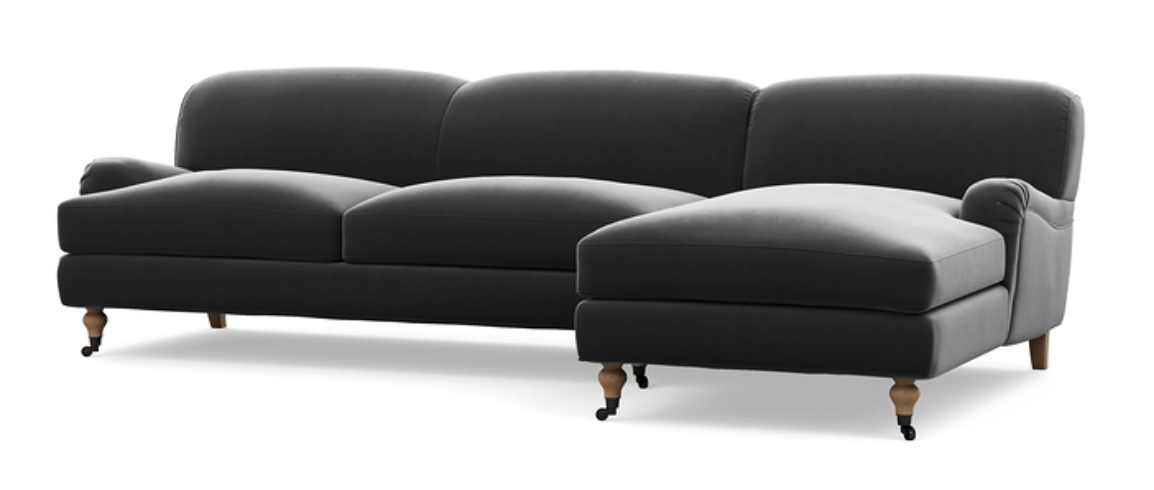 We ordered ours a little over a month ago and they take 8-12 weeks so ours should be ready in the next 4-8 weeks. I cannot wait!!!! I am just so excited about it and can't wait to get this room completely finished!
If you haven't checked Interior Define out before, I highly recommend heading on over. Not only is the whole customization process amazing their customer service is incredible. I asked so many questions and they were so wonderful and so helpful and made the whole ordering process such a great experience. I can't wait to share our finished space once it arrives later this summer.
Here are a few more shots of our living room so you can see how the new Rose Sofa will fit in (and we will either change the fabric on the ottoman to something lighter or switch it out for a coffee table):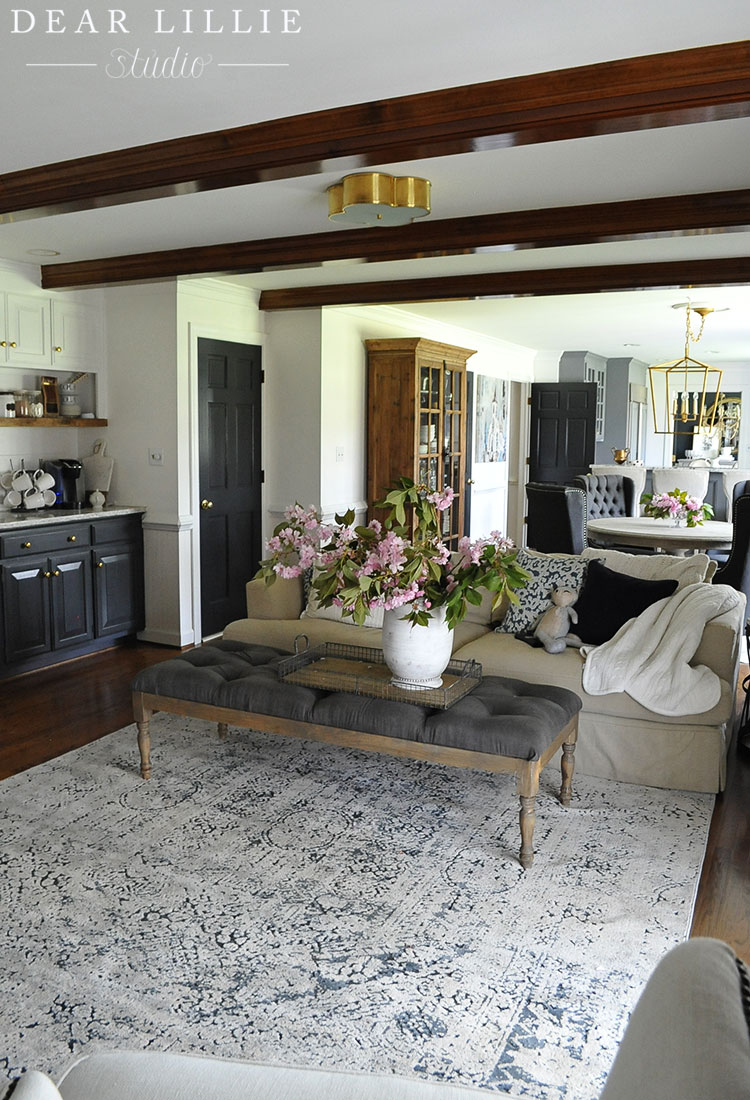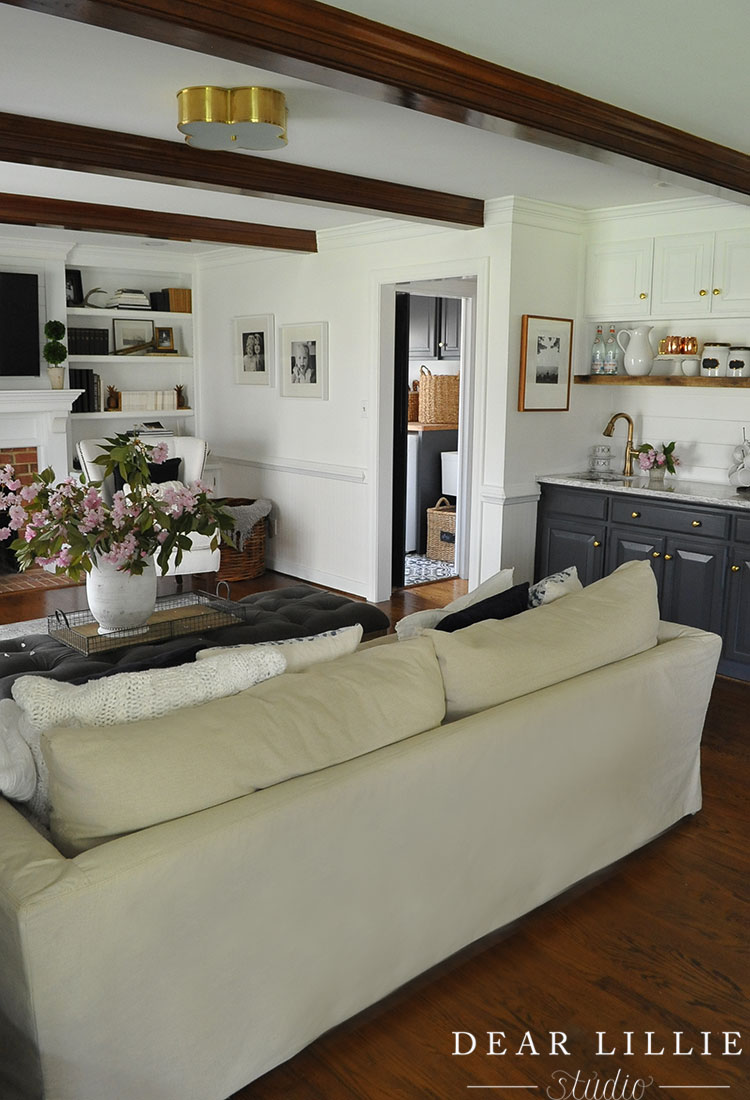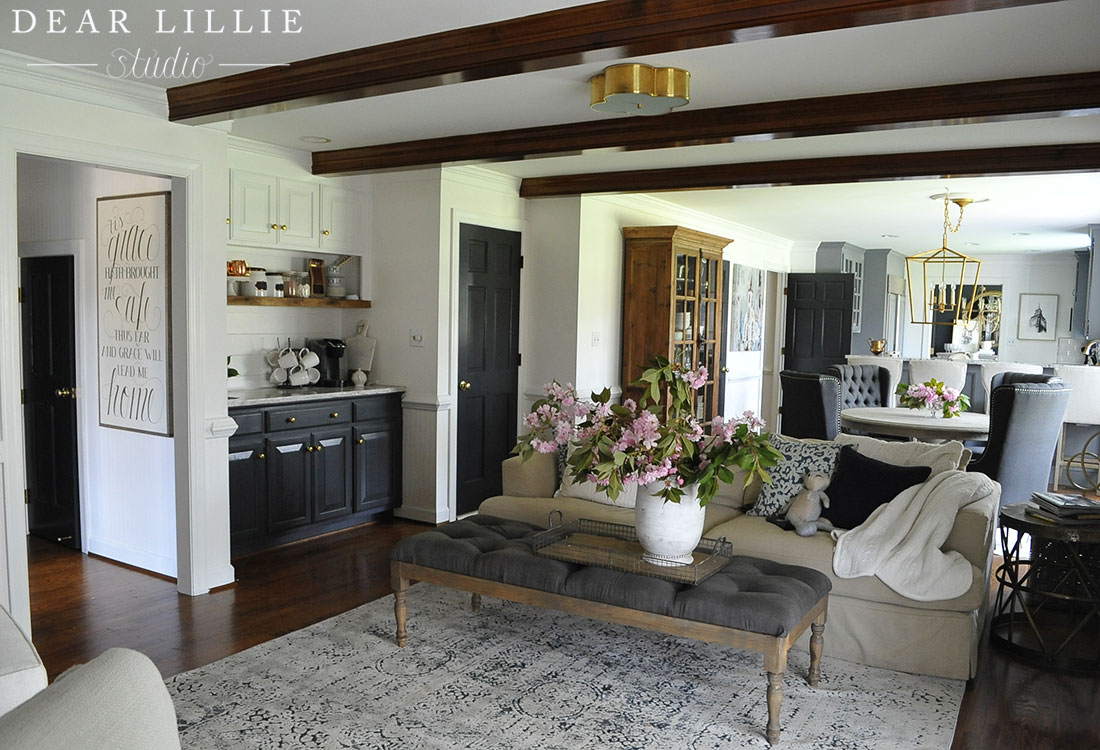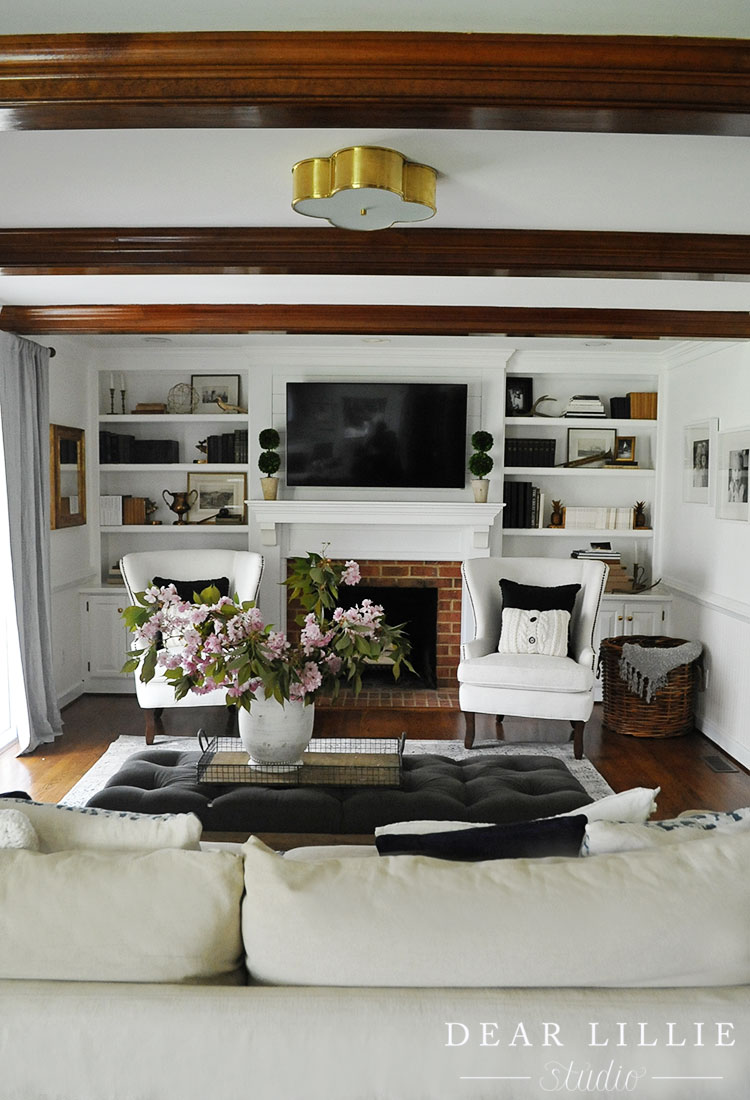 – Jennifer
This post was sponsored by Interior Define. All thoughts and opinions are our own.
SaveSaveSaveSave
SaveSaveSaveSave