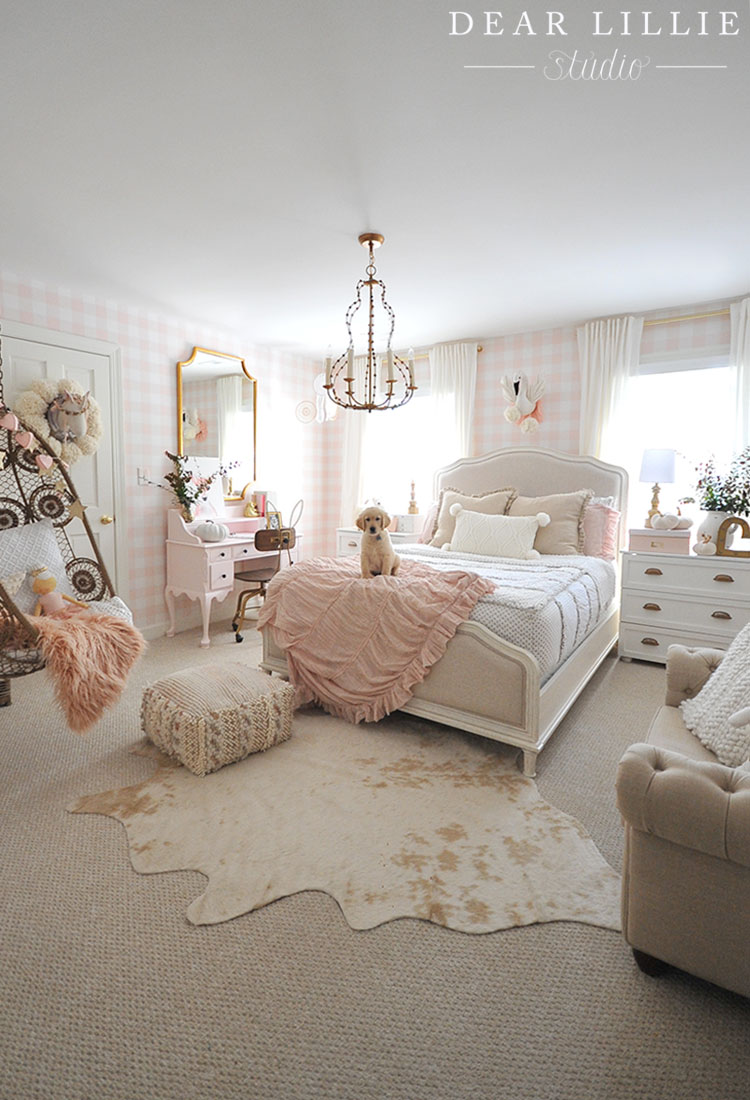 This post was written last night and set to go off this morning but as I woke up to the horrifying news of what happened in Las Vegas last night I wanted to make sure it didn't post before I could express our heartbreak and grief over what happened last night. Our hearts are so heavy and honestly I have no idea what to write or say. Most people still get up and go to their job the next day but as a blogger it feels so ridiculous and frivolous to continue posting "pretty pictures" even though that is what we do and usually posts like this are already written and scheduled to go off in advance. I wouldn't want though for people to think that that means we are ignoring what is happening or not feeling the shock, horror and grief for every one of the families who lost their loved ones and who have been affected by this senseless act of violence. We are aching and praying for you all!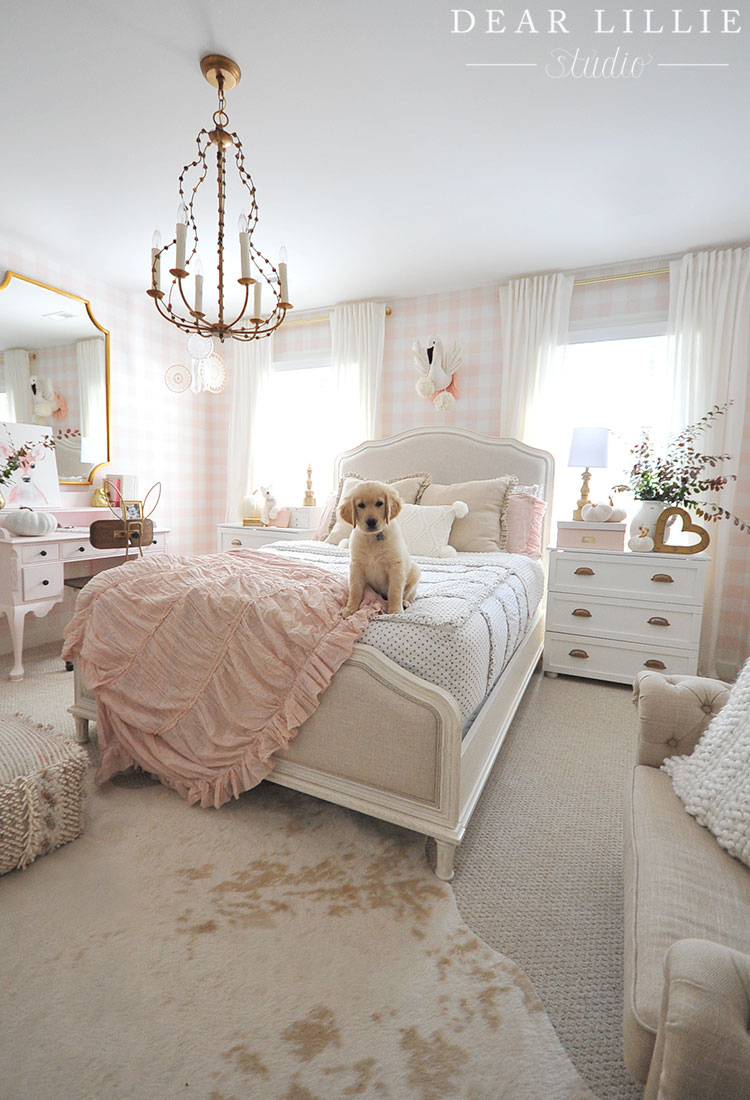 Last week we added some simple fall touches to Lillie's room. Just a few pumpkins, some branches and some cozy throws. We stuck with white pumpkins in here seeing how they go so well with the color scheme in her room (although she's got a nice orange one for carving soon!)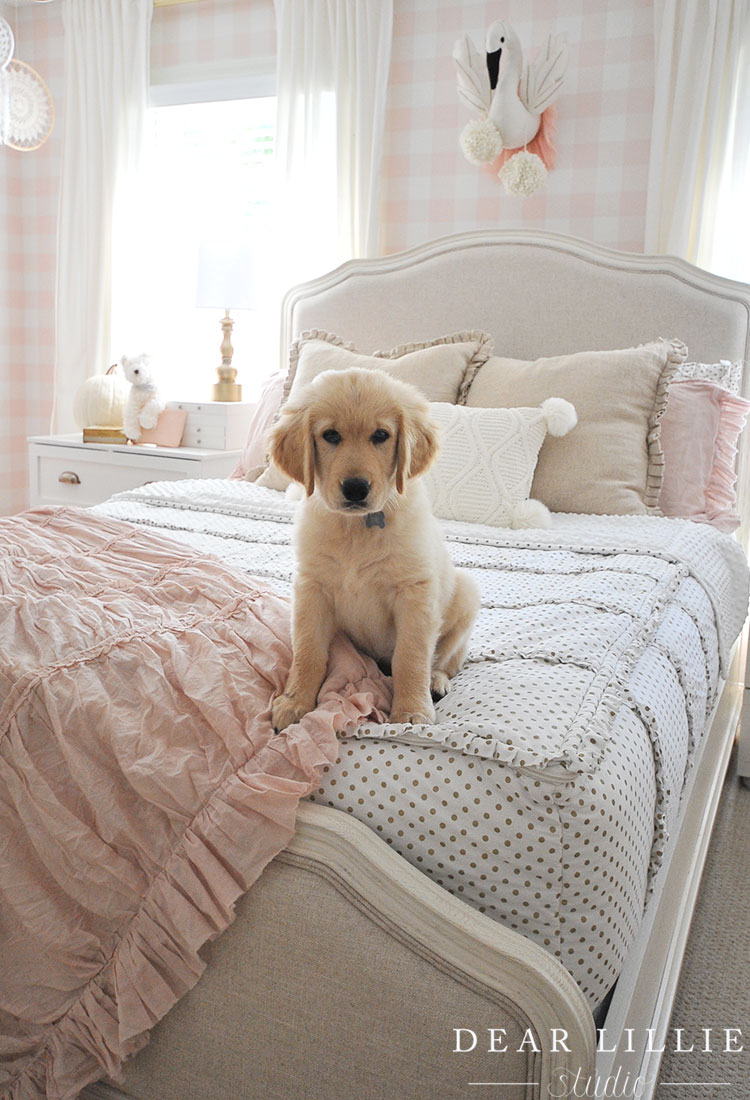 Ruby LOVES being in the girls rooms although we usually keep their doors closed when they are at school so she doesn't destroy all of their stuffed animals – haha!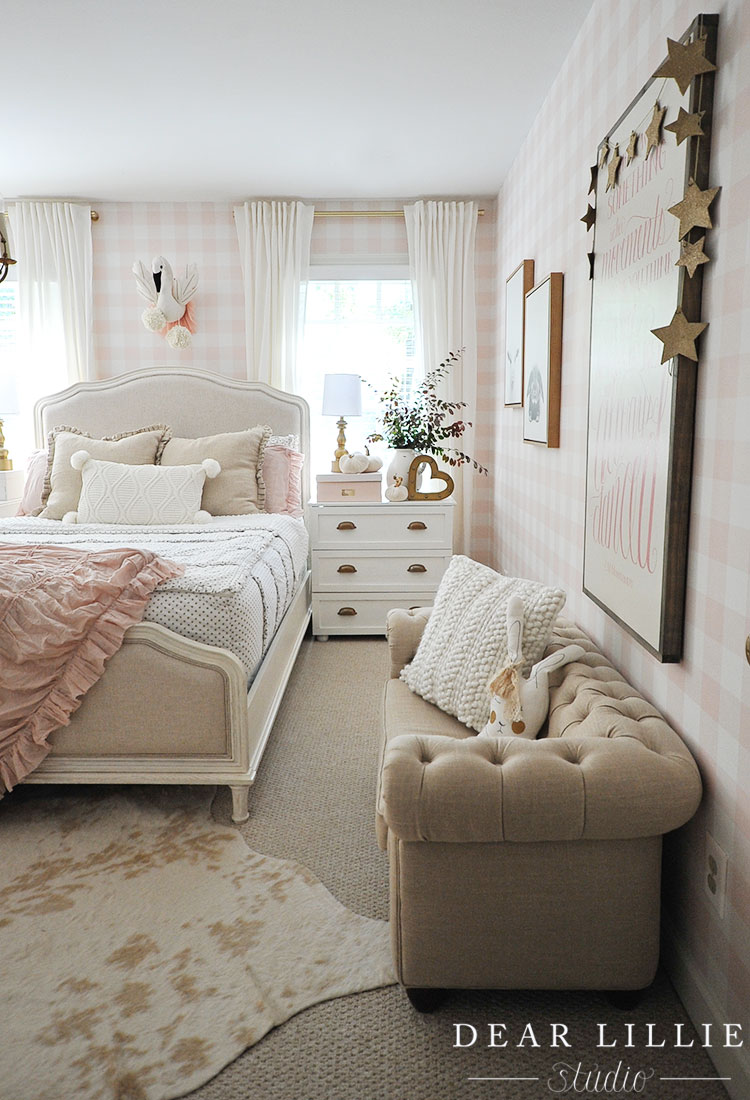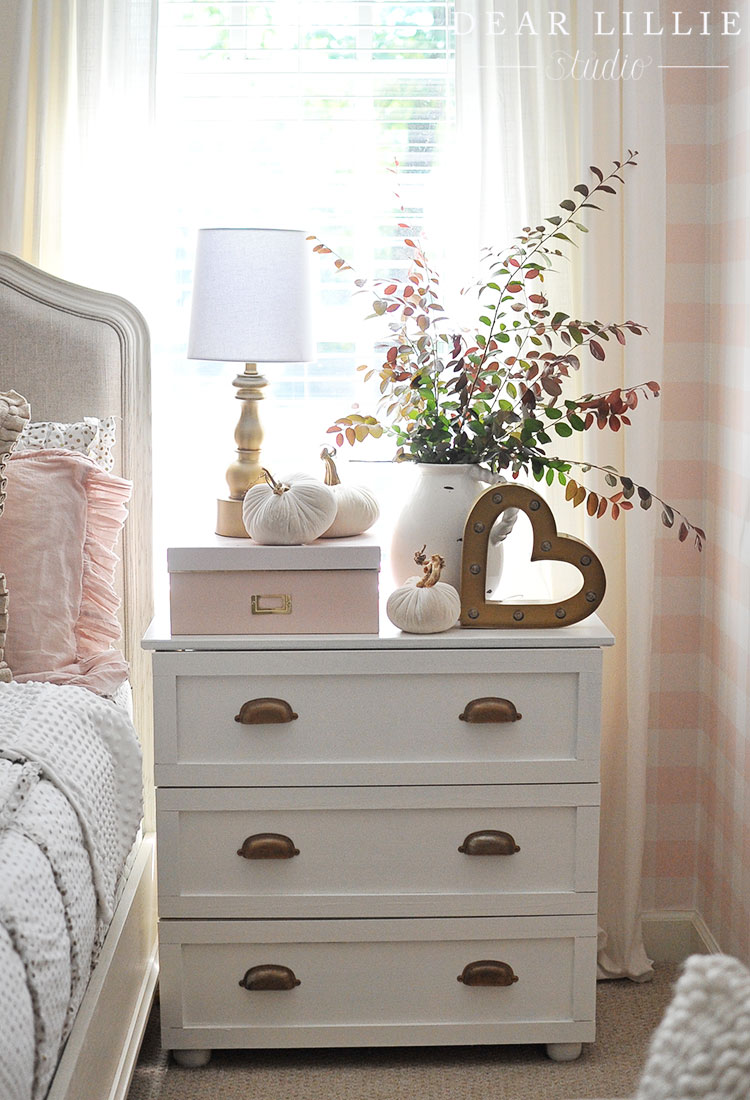 Now that we have found a mirror for over our living room mantel I moved this one up to Lillie's room. I need to lower it a bit but it was ridiculous heavy  so am going to wait until I have some help before I hang it again a little bit lower.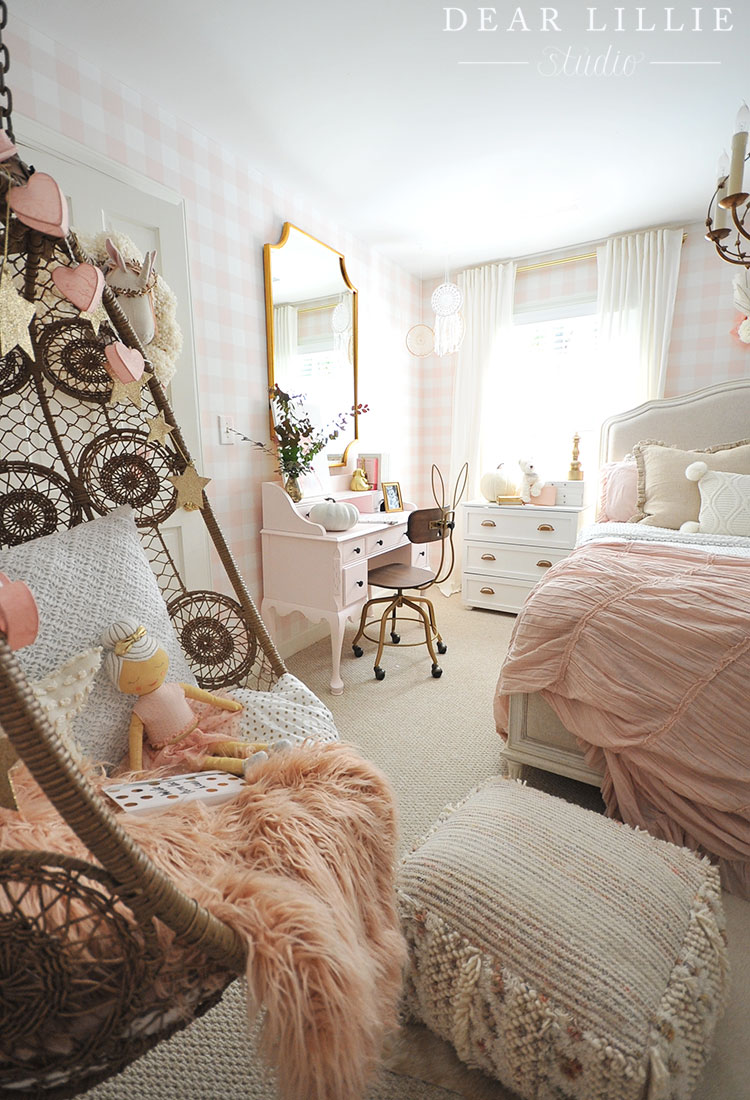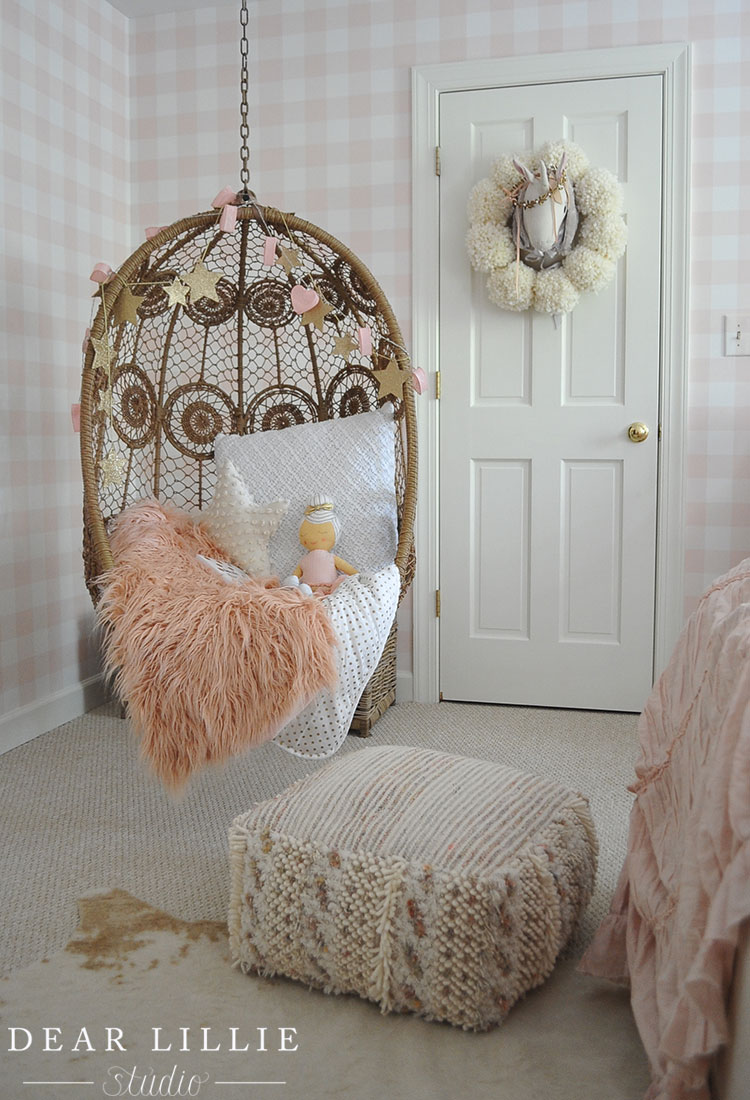 This chair is a favorite spot not only for Lillie but Ruby too – ha!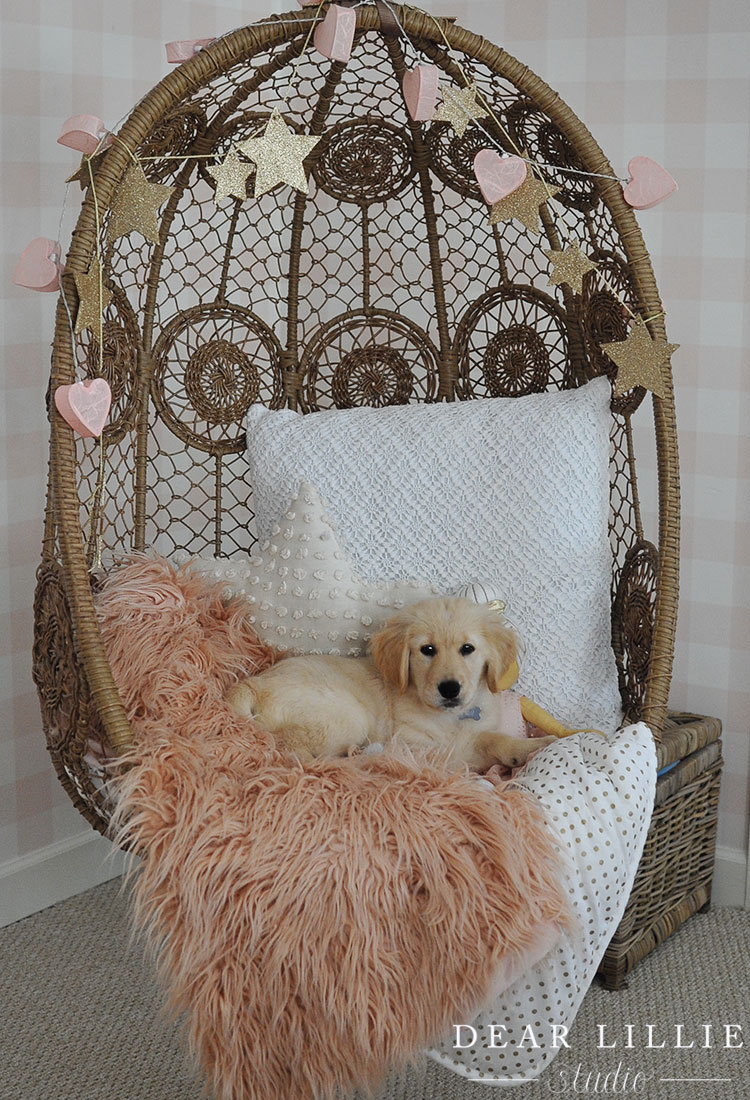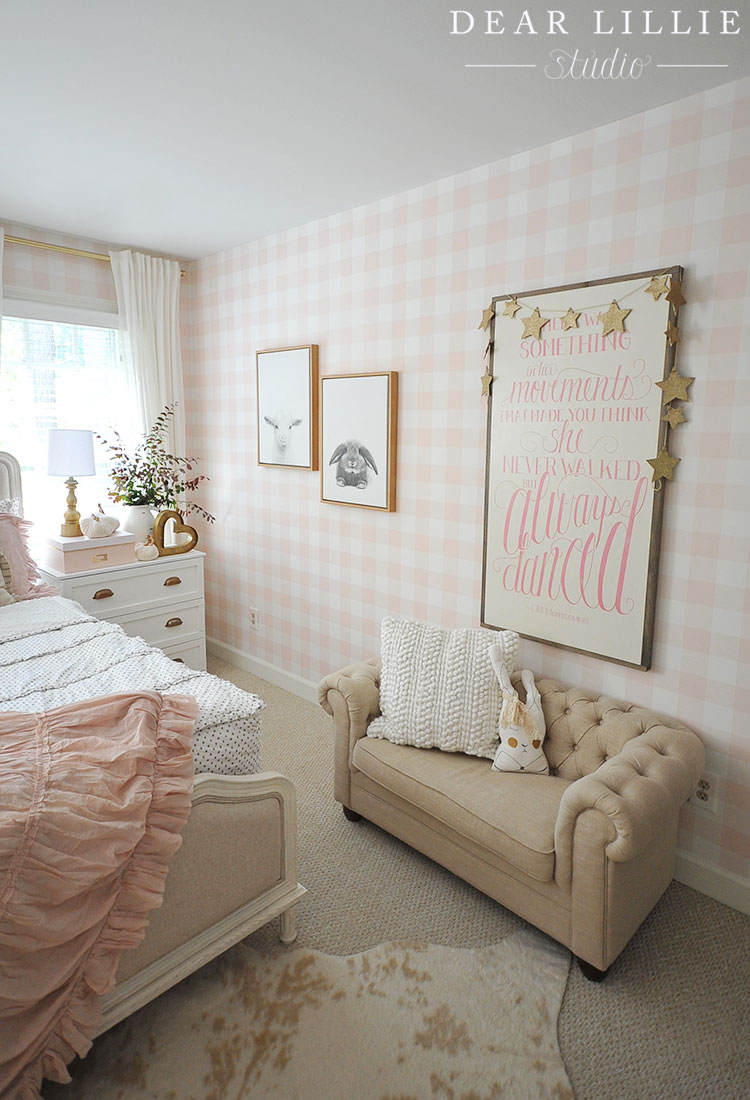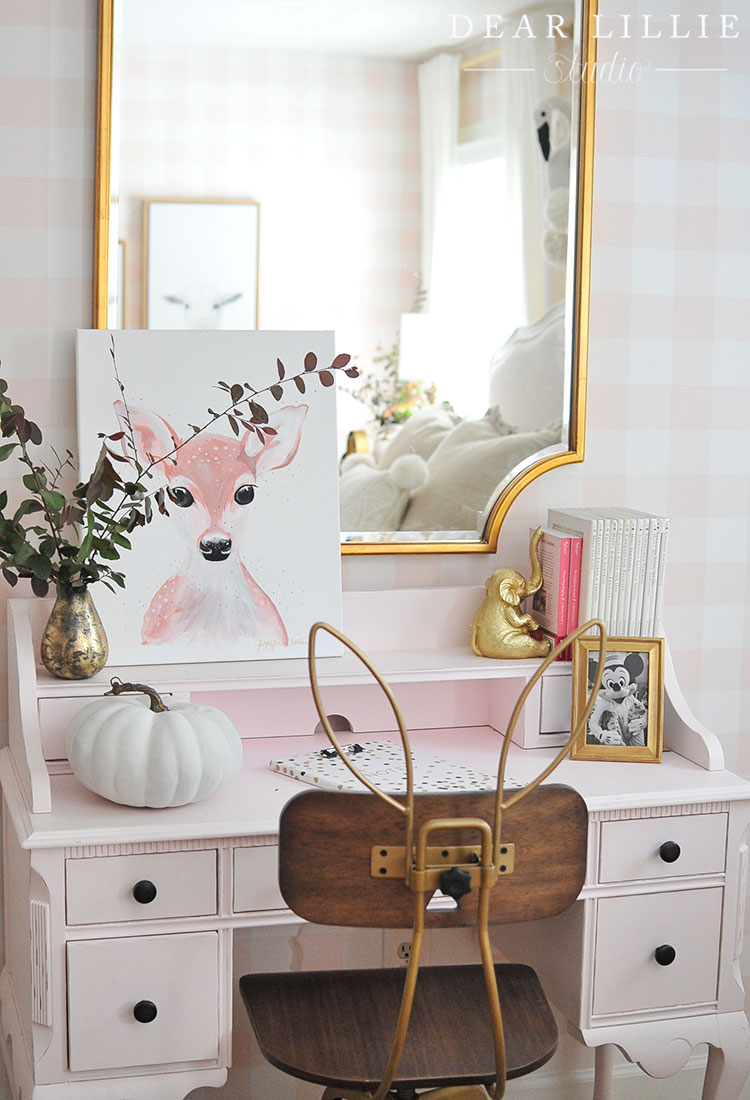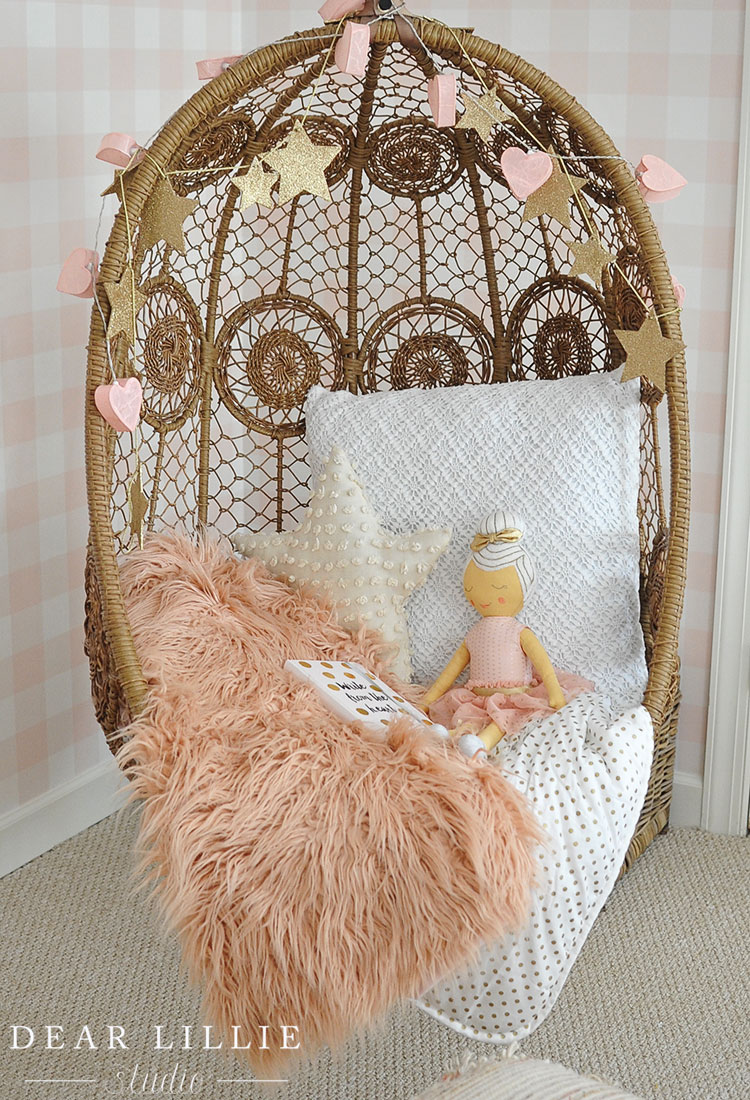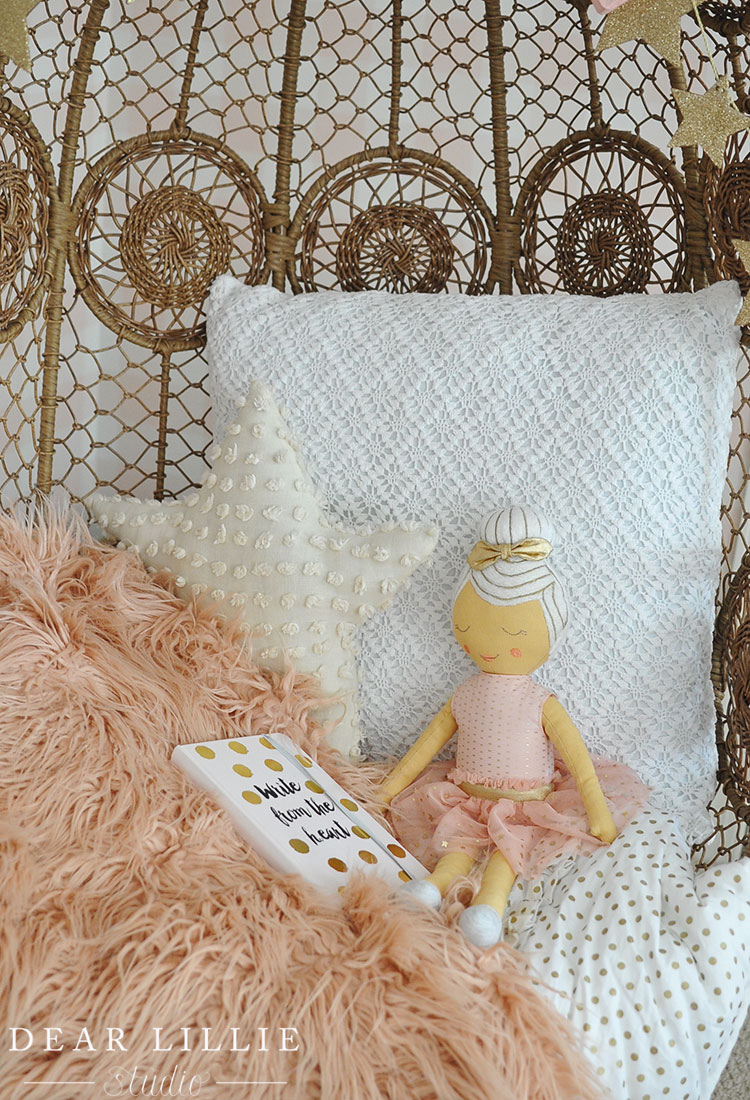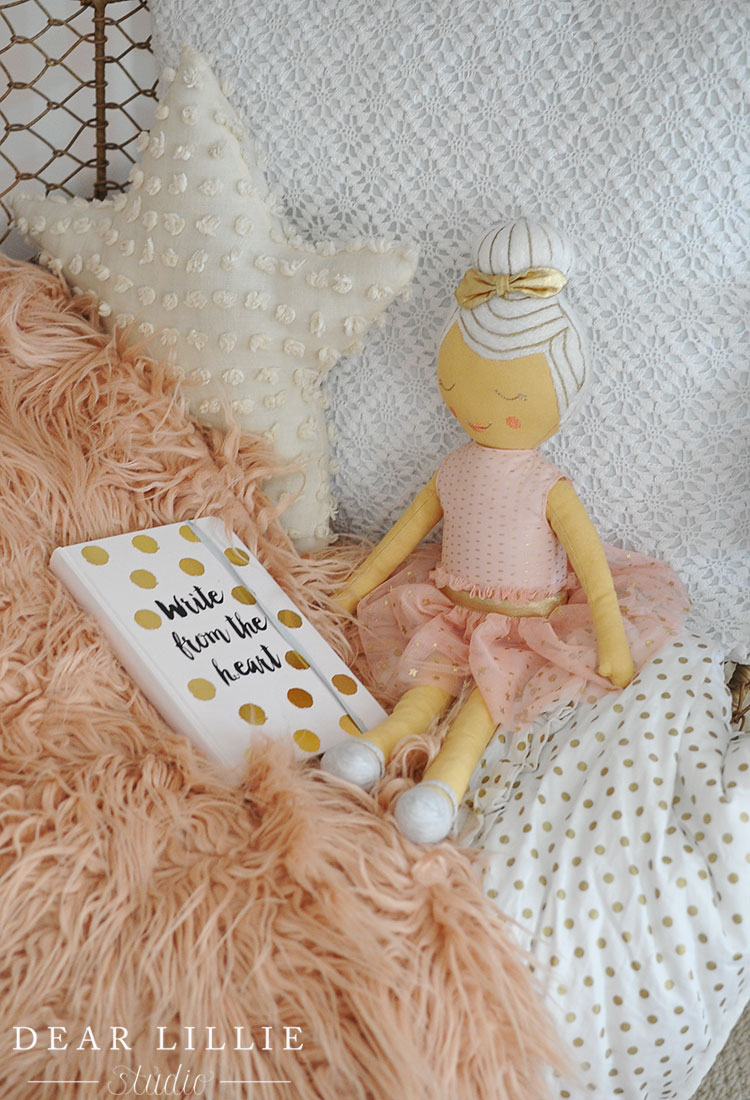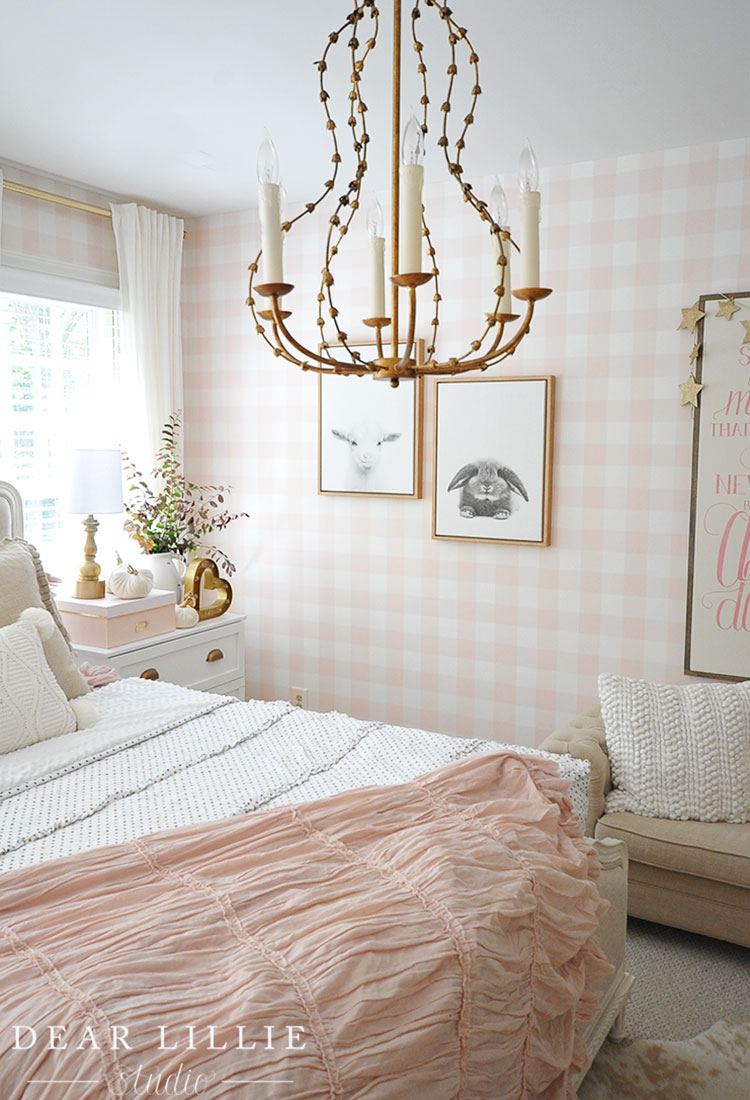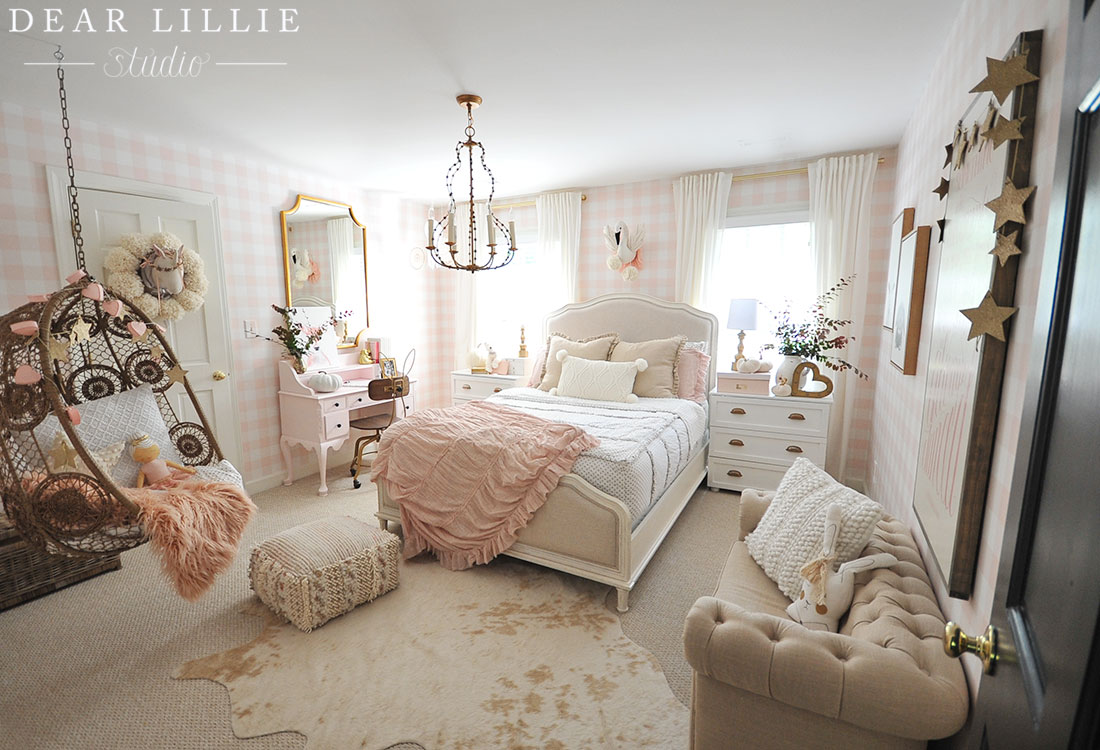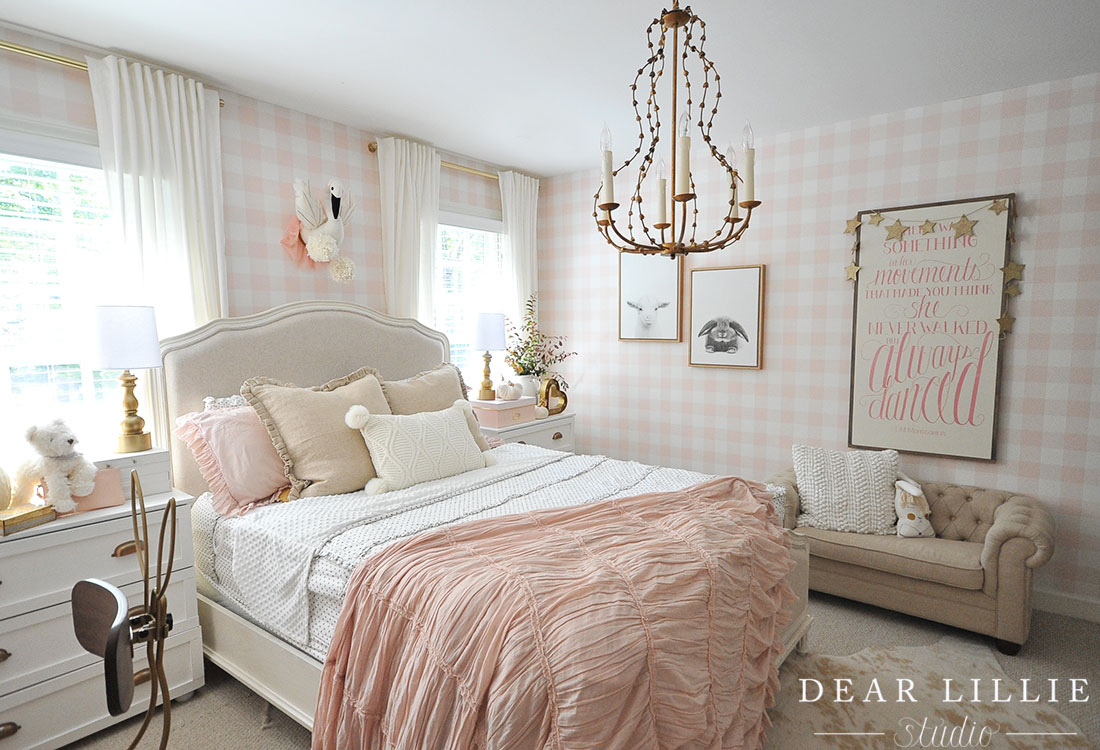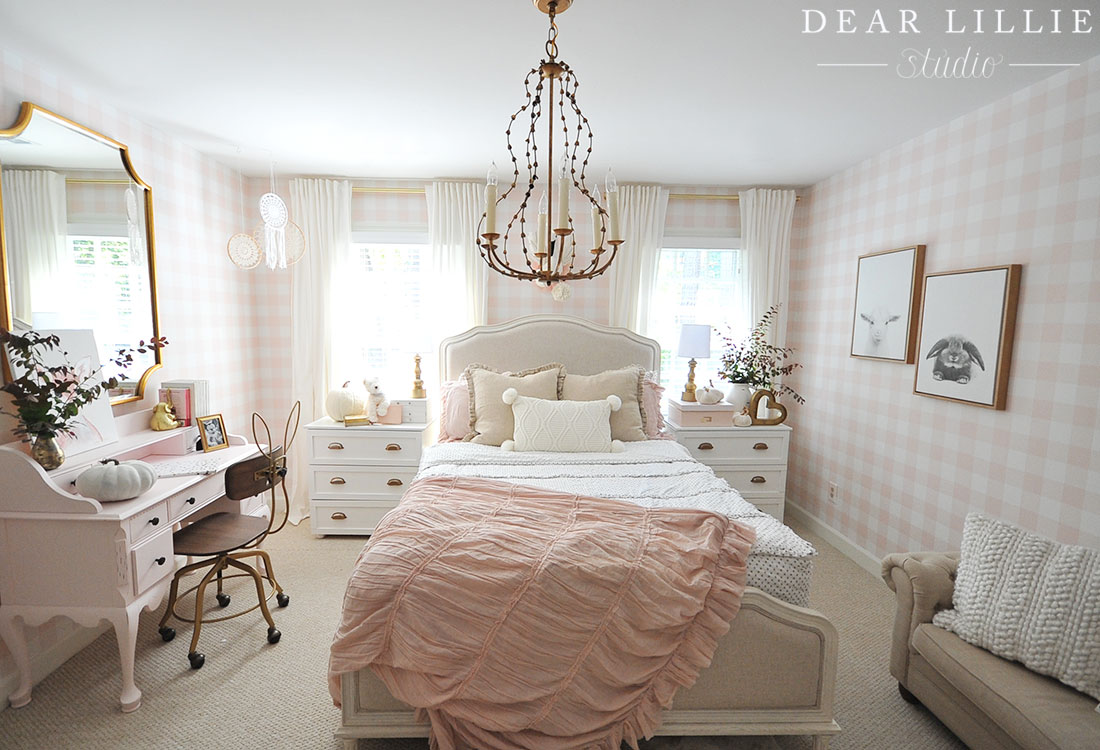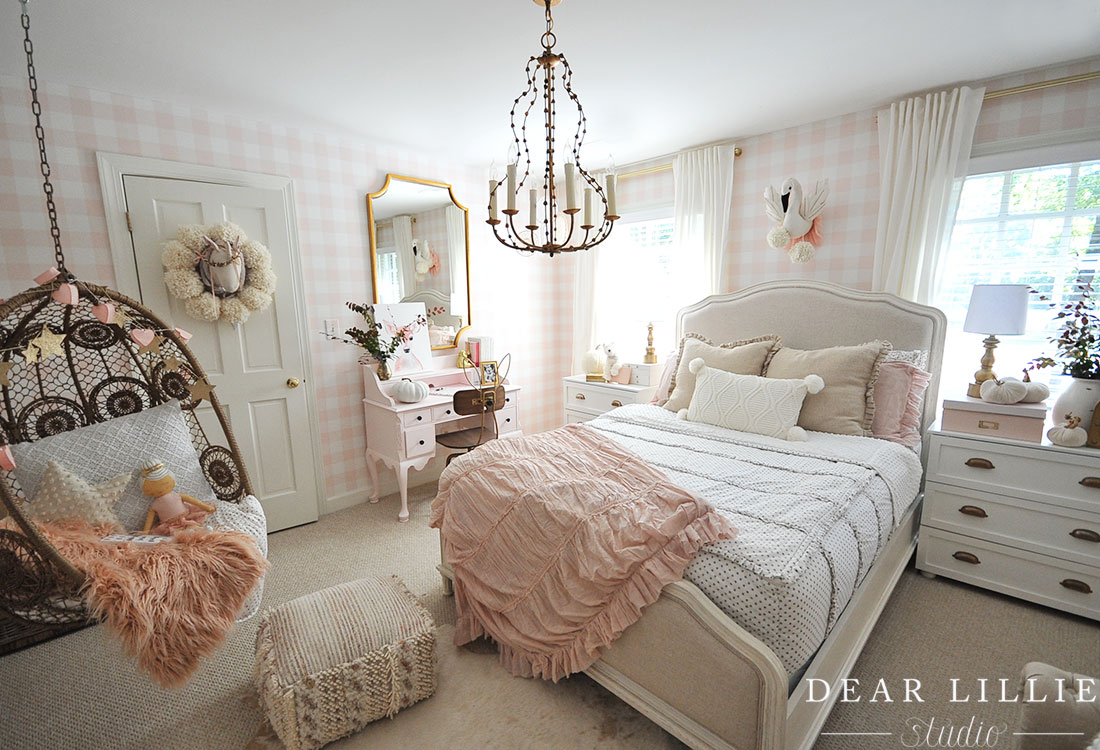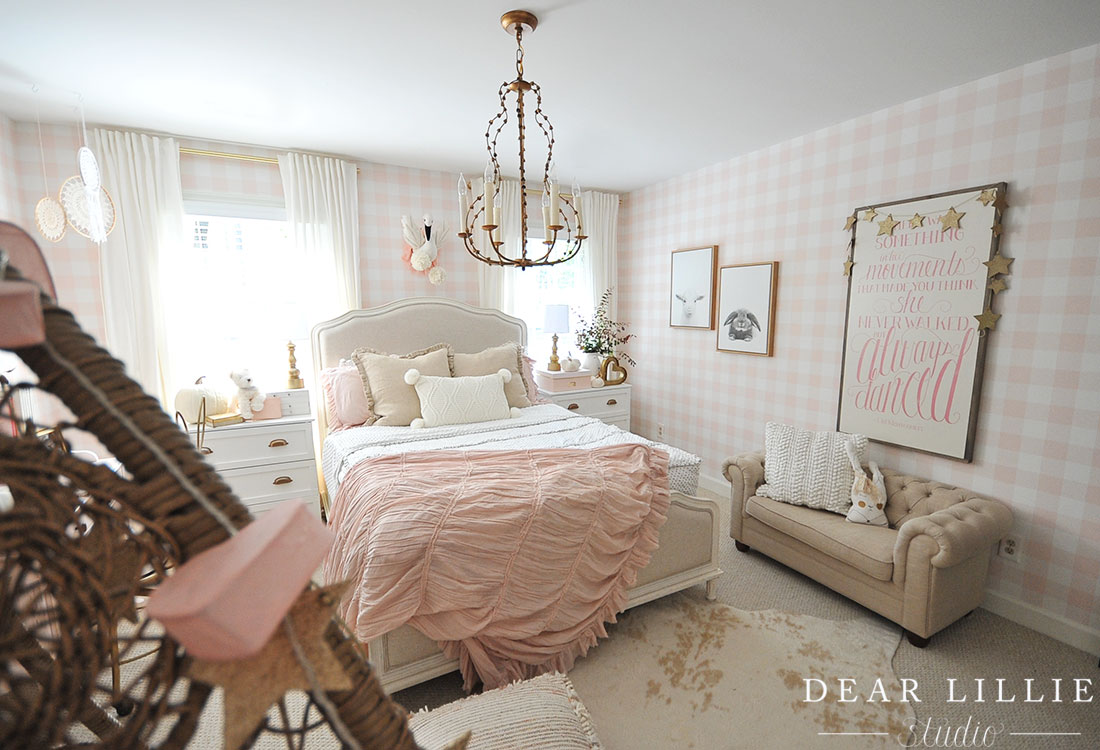 Source List for Lillie's Room:
Warmly, Jenni