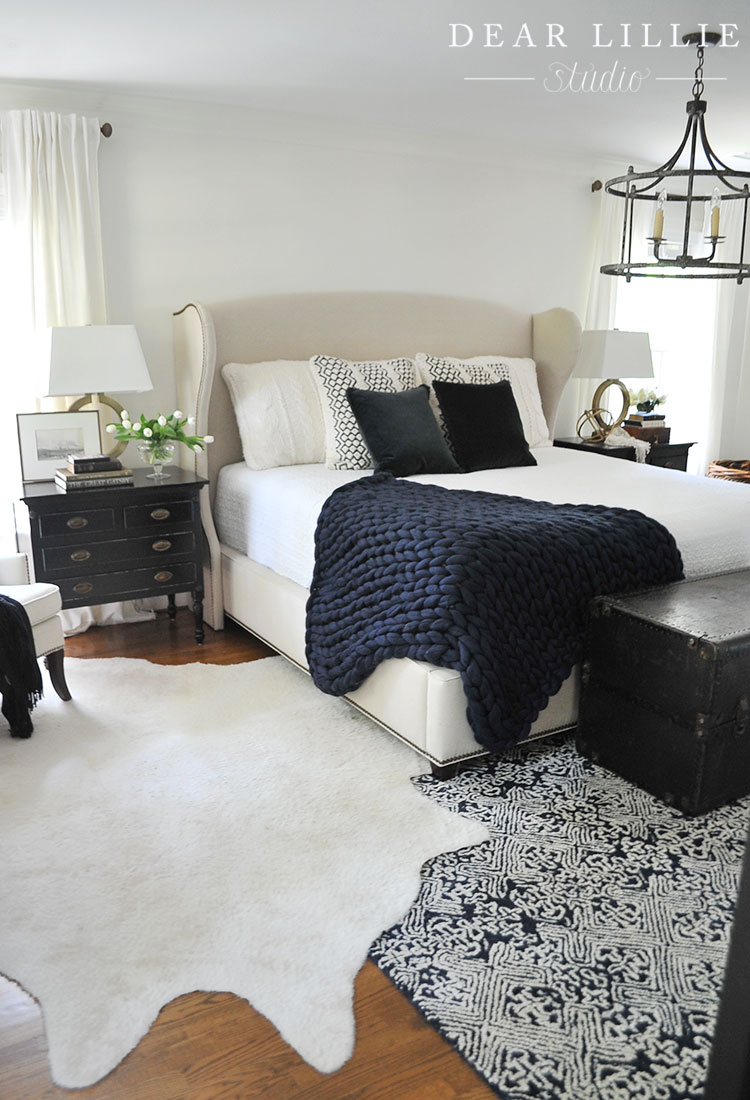 Happy Saturday!  I hope you all are having a wonderful weekend! I wanted to pop in today to share a few finishing touches we've added to our master bedroom – mainly this super cozy chunky knit merino wool throw from our sponsor, Artizen Home. It is so soft and luxurious and the oversized braiding is so beautiful!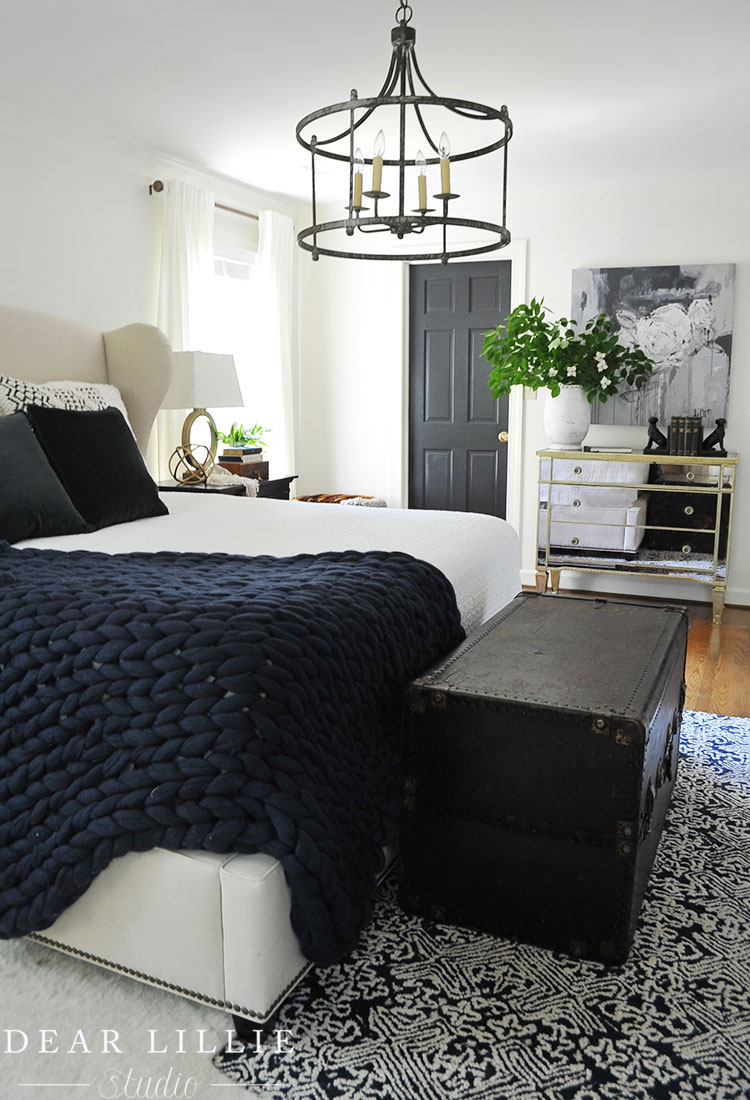 All of Artizen Home's blankets are handmade of 100% merino wool.  The wool is prized because it is extremely soft and the individual strands are very long in relation to most other wools. Because it is made 100% from real wool they do shed a little bit to start with (which is true of all real wool) but honestly we haven't even really noticed it! Seriously it is so incredibly soft – in fact the girls have stolen it off of our bed and slept with it already because it's the perfect blanket to snuggle up with – either in bed to read or on the sofa!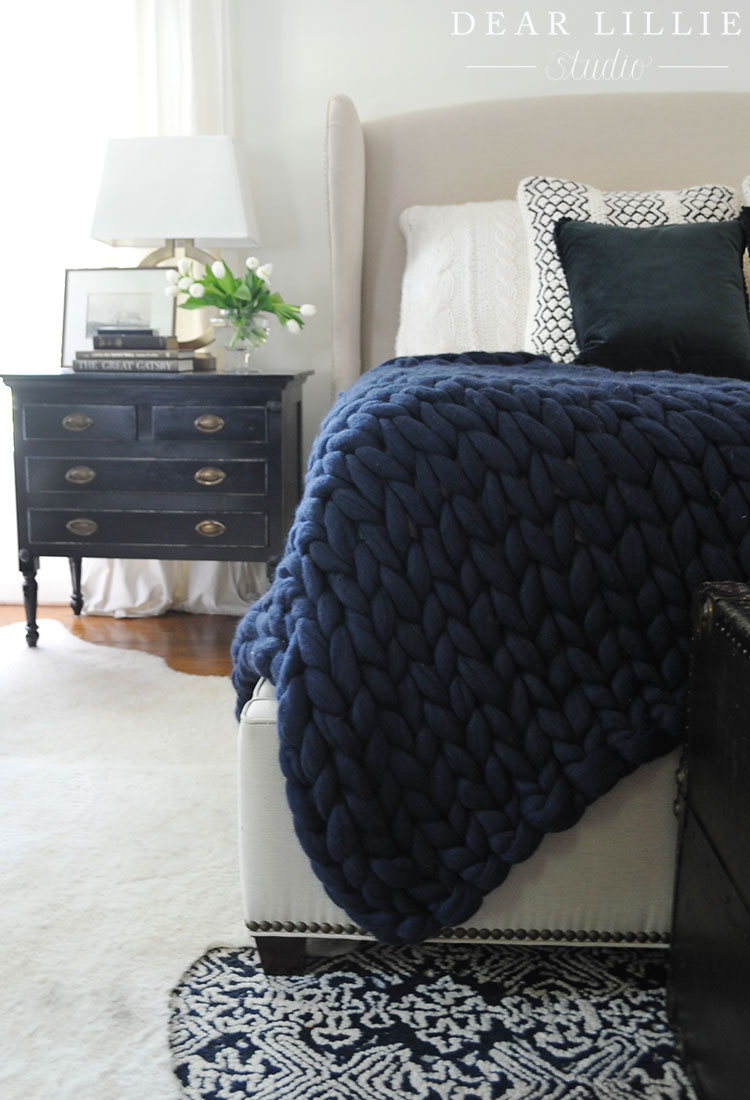 Artizen Home has two sources for their raw materials. One is in the US and the other is in England. They would like to be able to stay totally in the US, but there are a few key colors they have not been able to get here. Why does this matter? It is important to them (and us!) that the wool is meeting the proper safety guidelines and the other component of their sourcing is the actual farm setting. They work only with farmers who use ethical treatment practices.
Another cool option they have on their website is the option to purchase the beautiful chunky yarn by the pound or in a kit! We highly recommend heading on over to their website and checking out all their beautiful options! And now through Sunday evening with the code SUNNYMAY you can get 20% off on their website.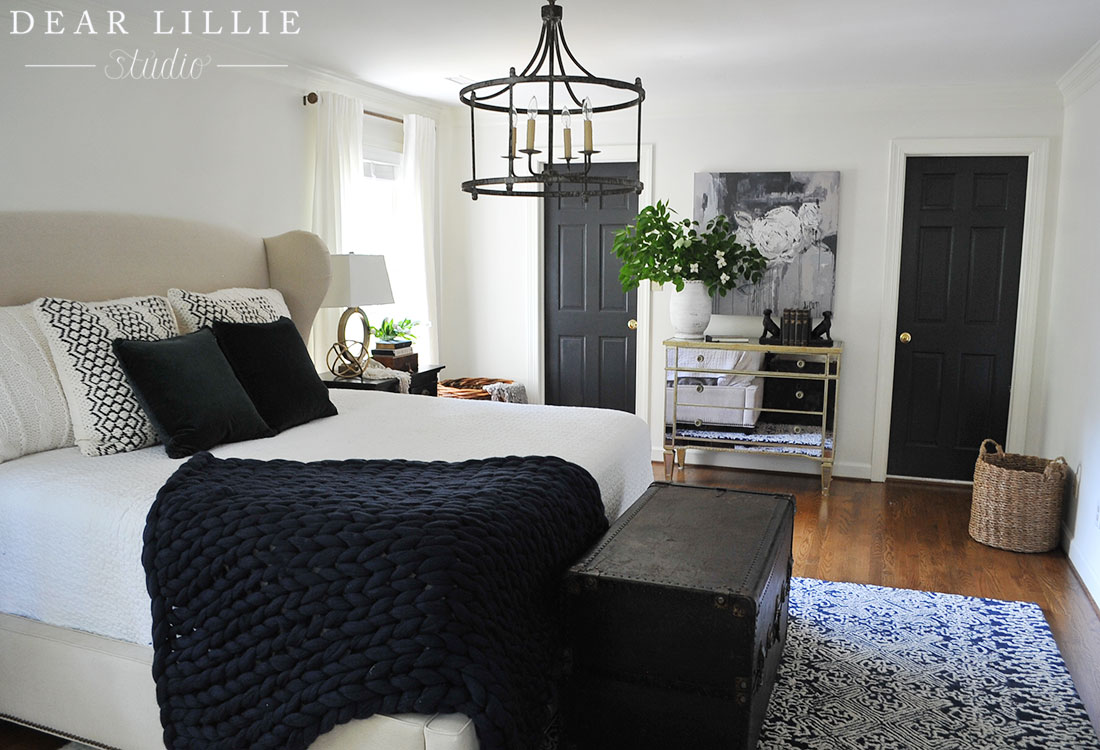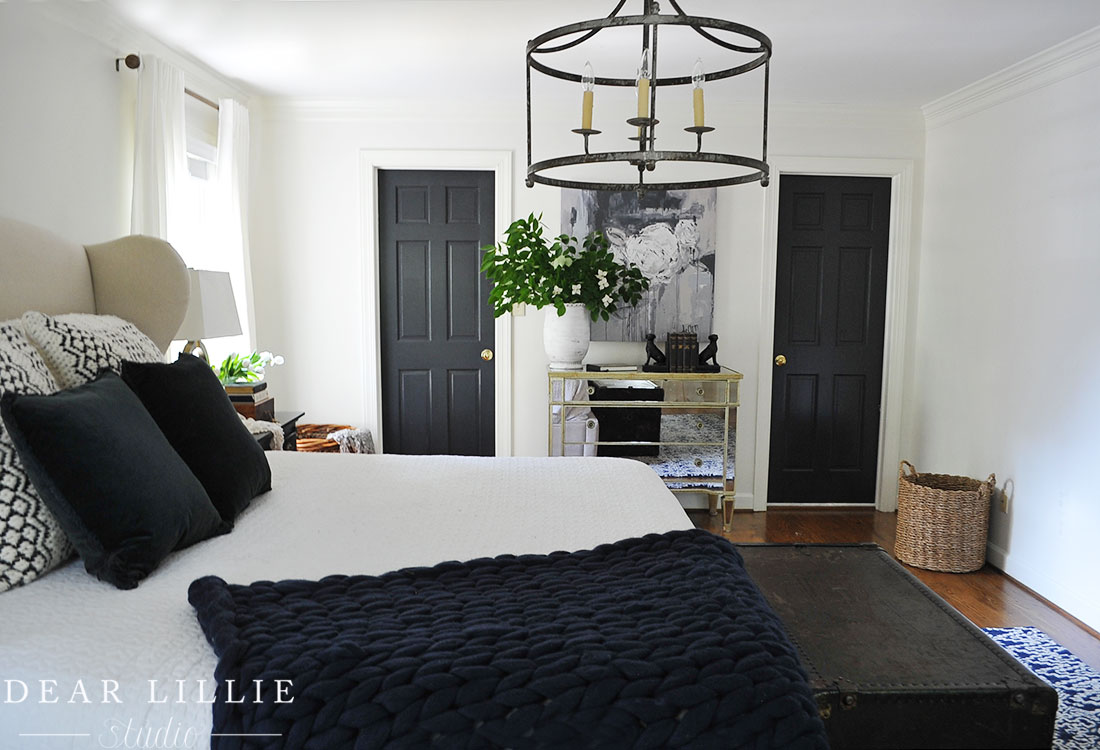 We also finally had an electrician add wiring so we could have an overhead light in our bedroom and moved this light from our Painted Fox Collection up here! I still need to remove a bit more of the chain so it hangs a bit more flush but just ignore that in the pictures for now – ha!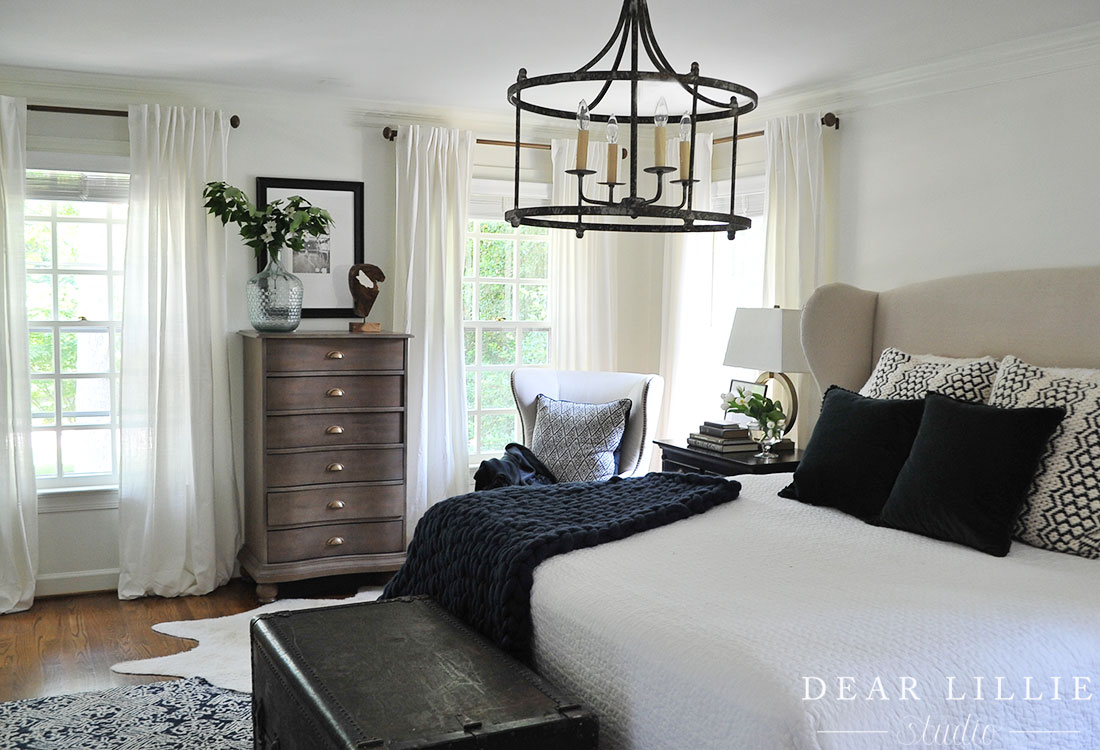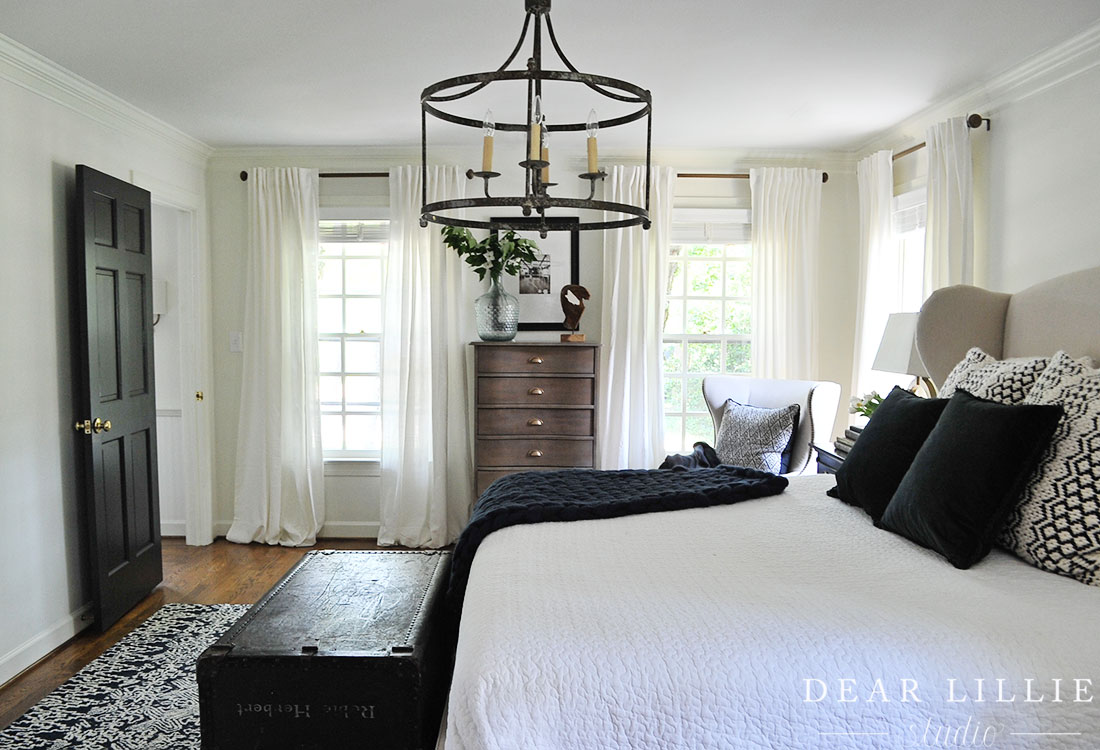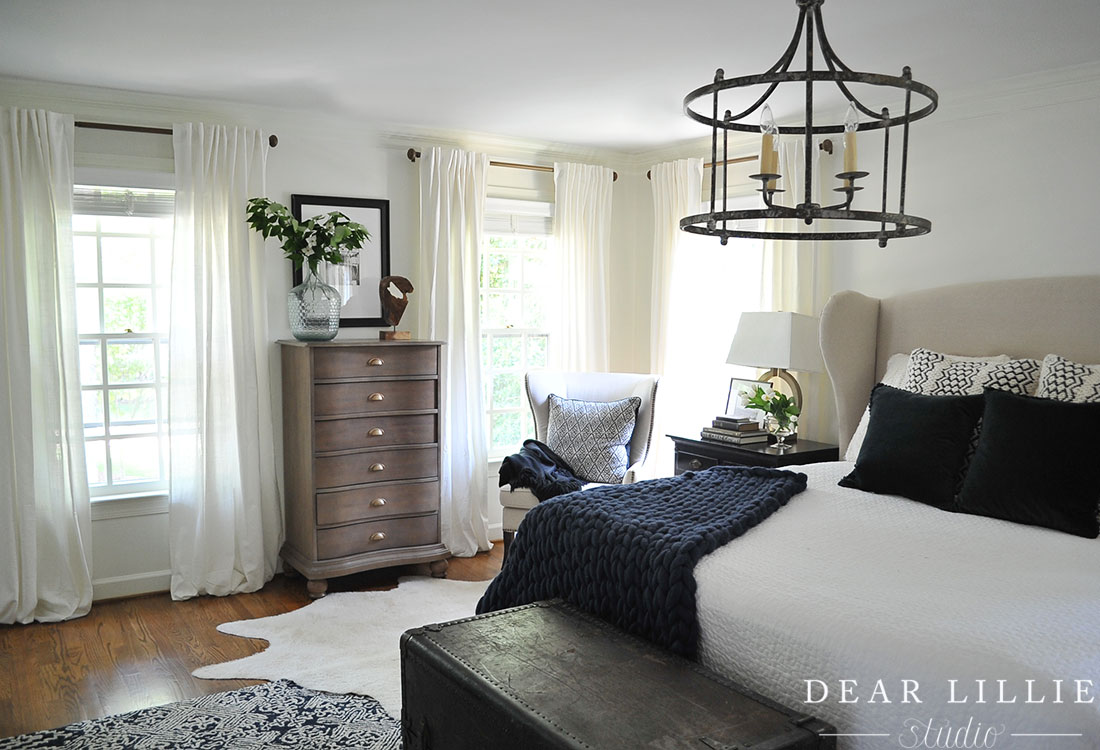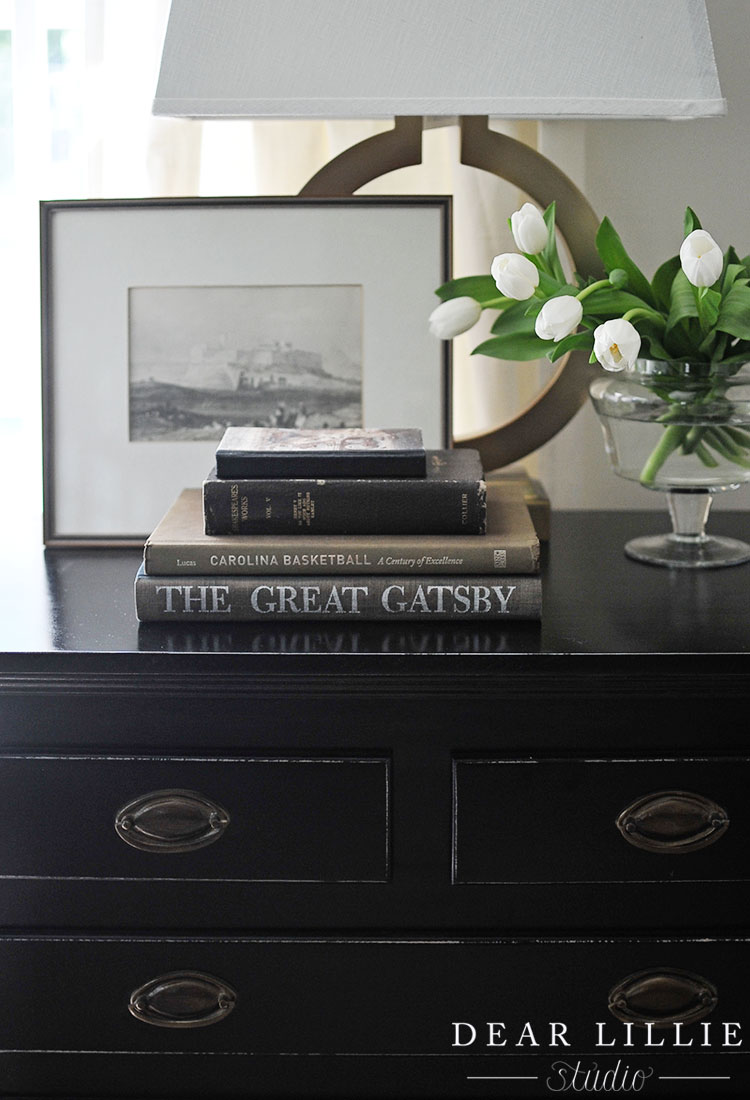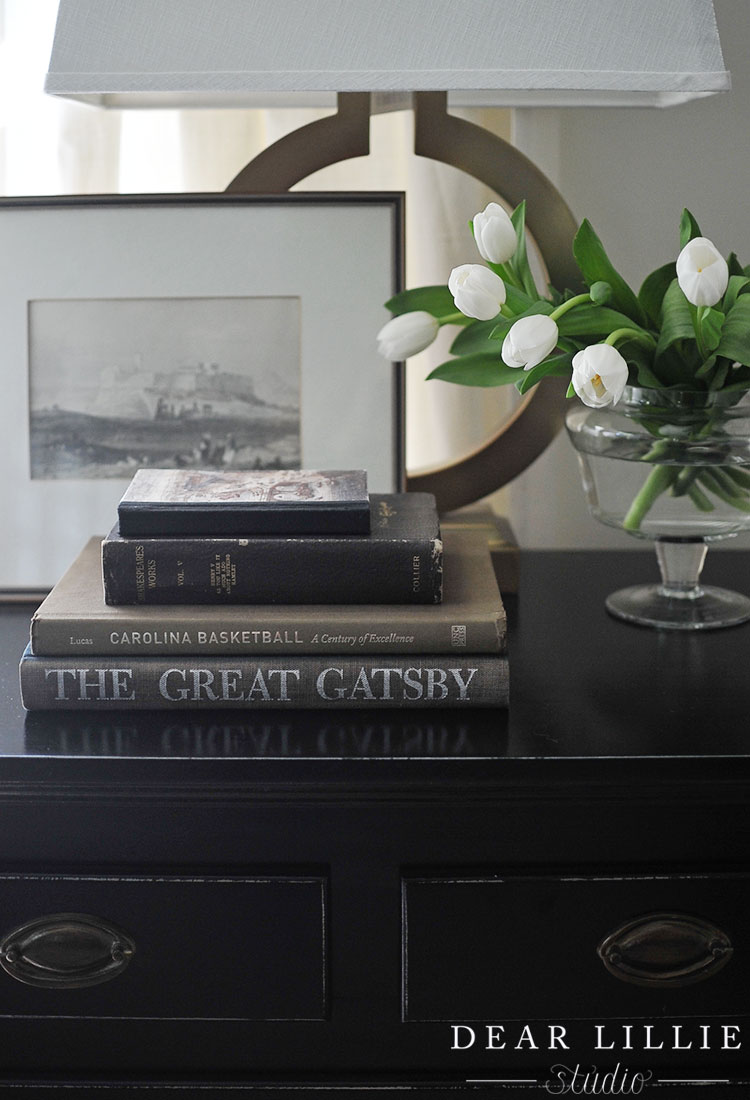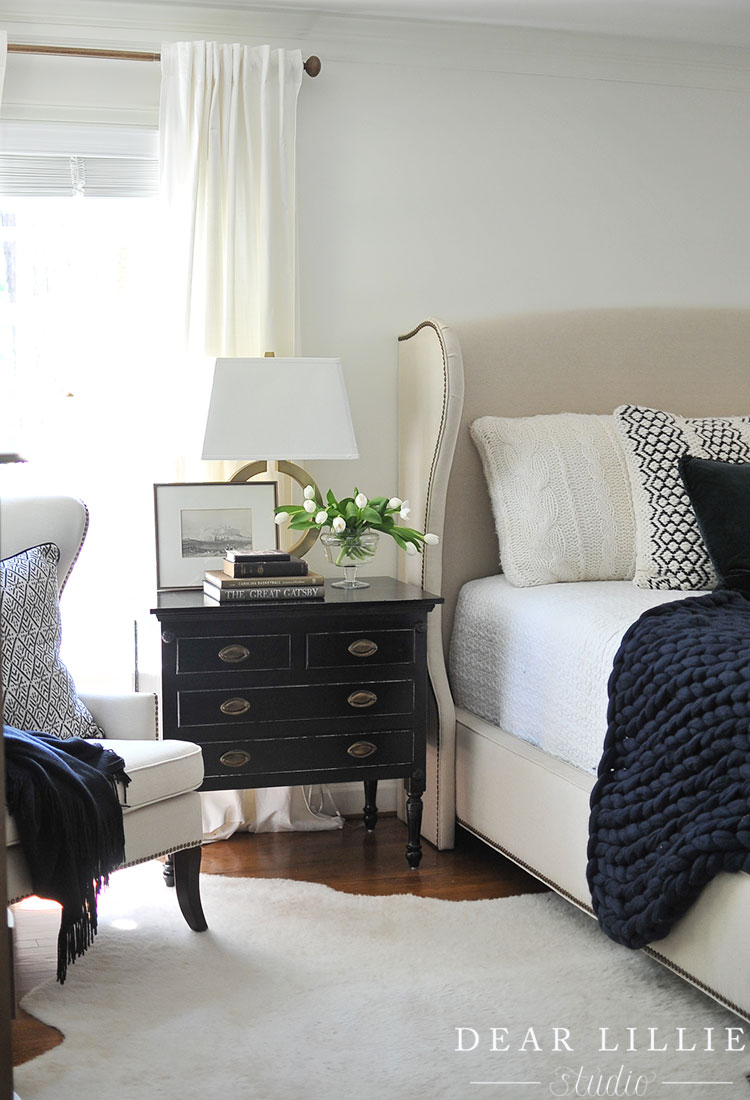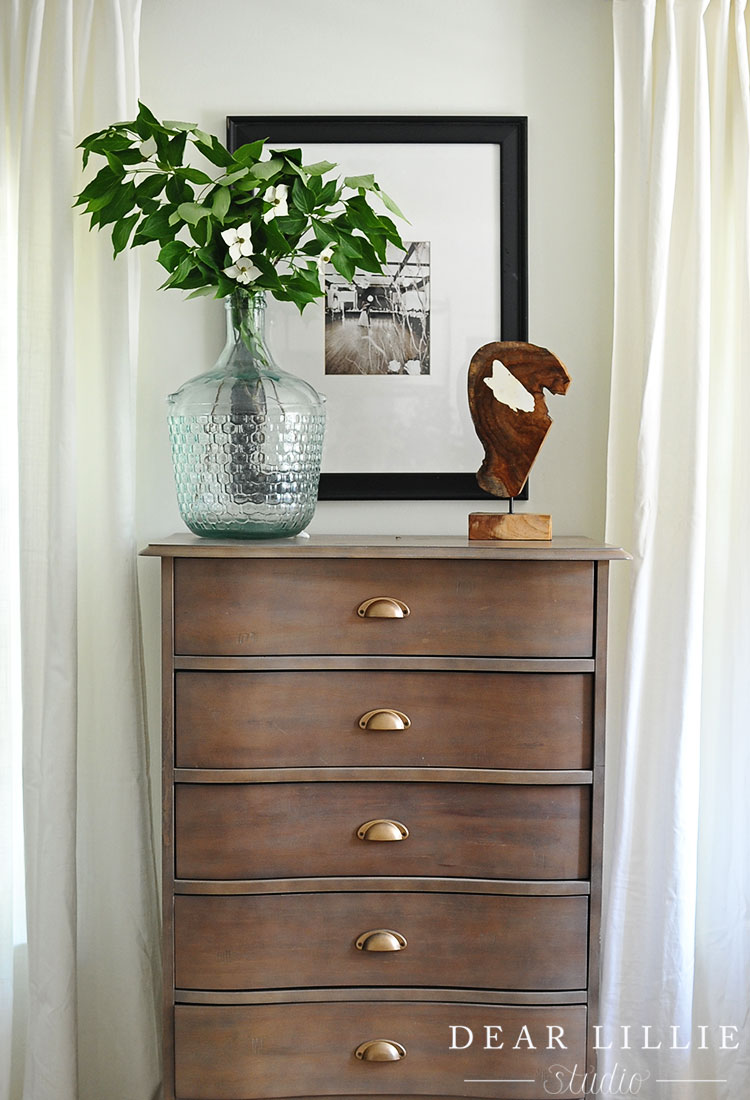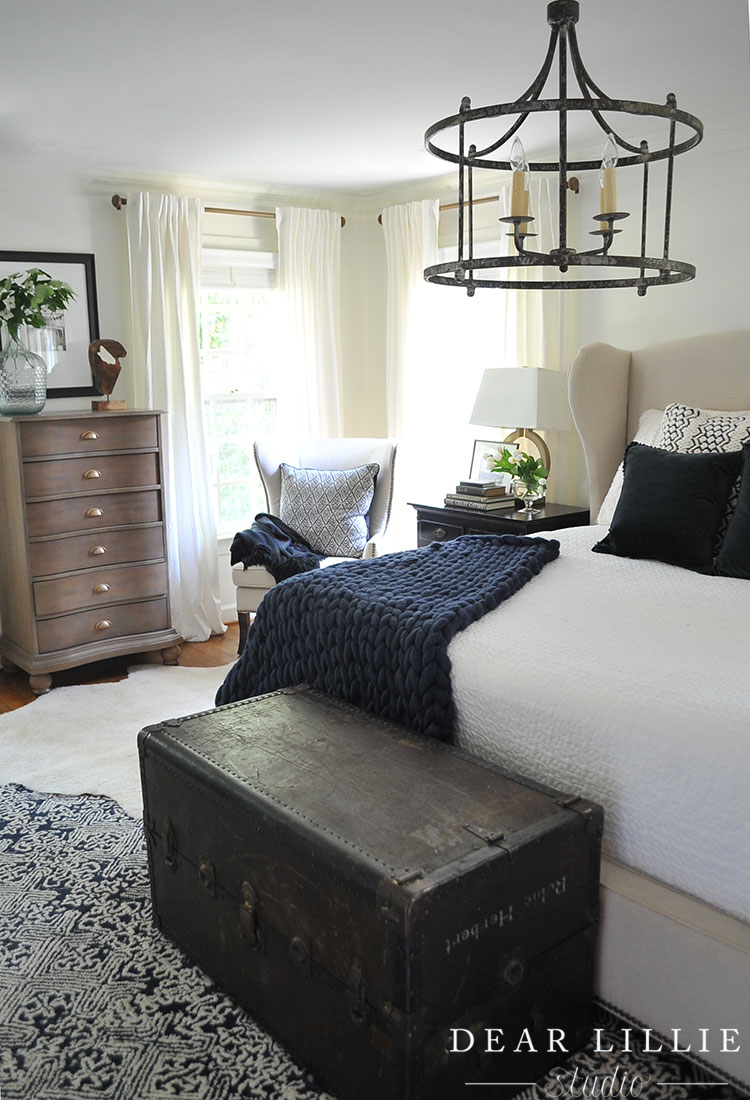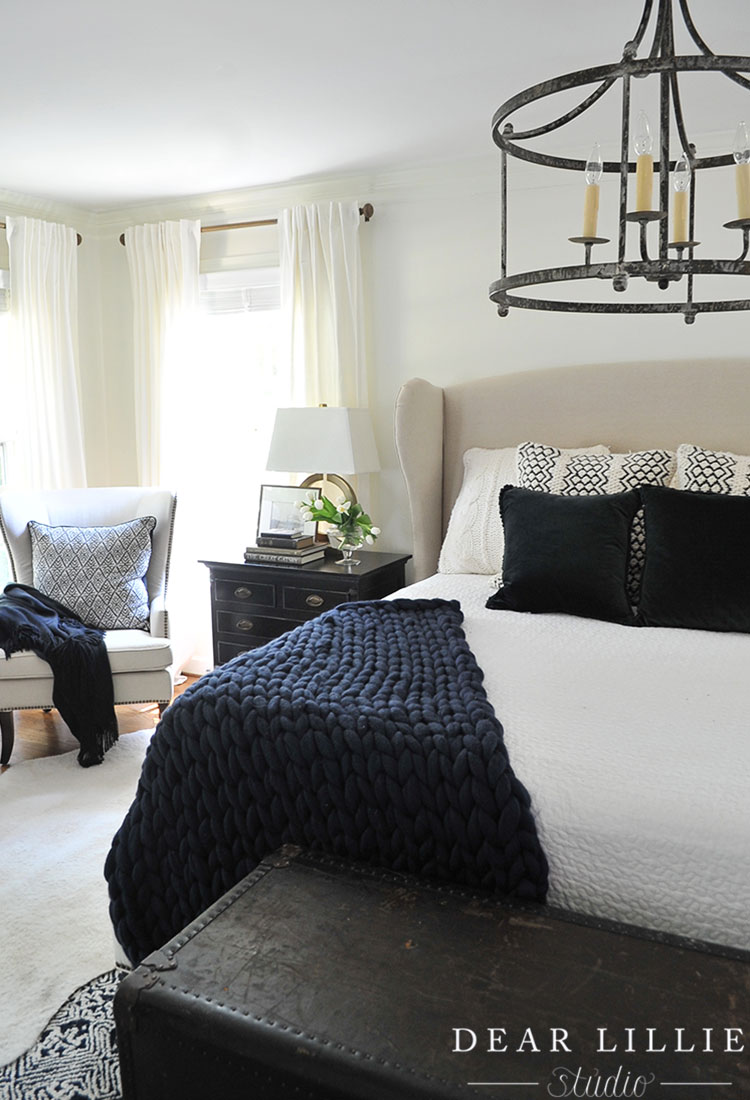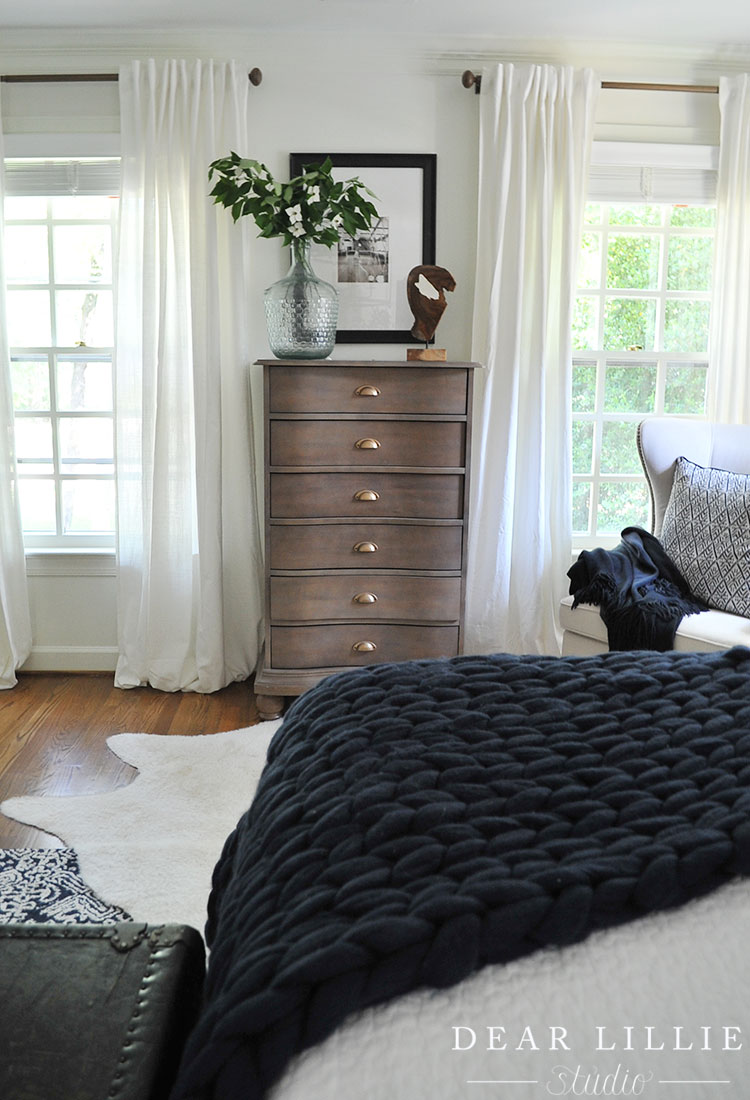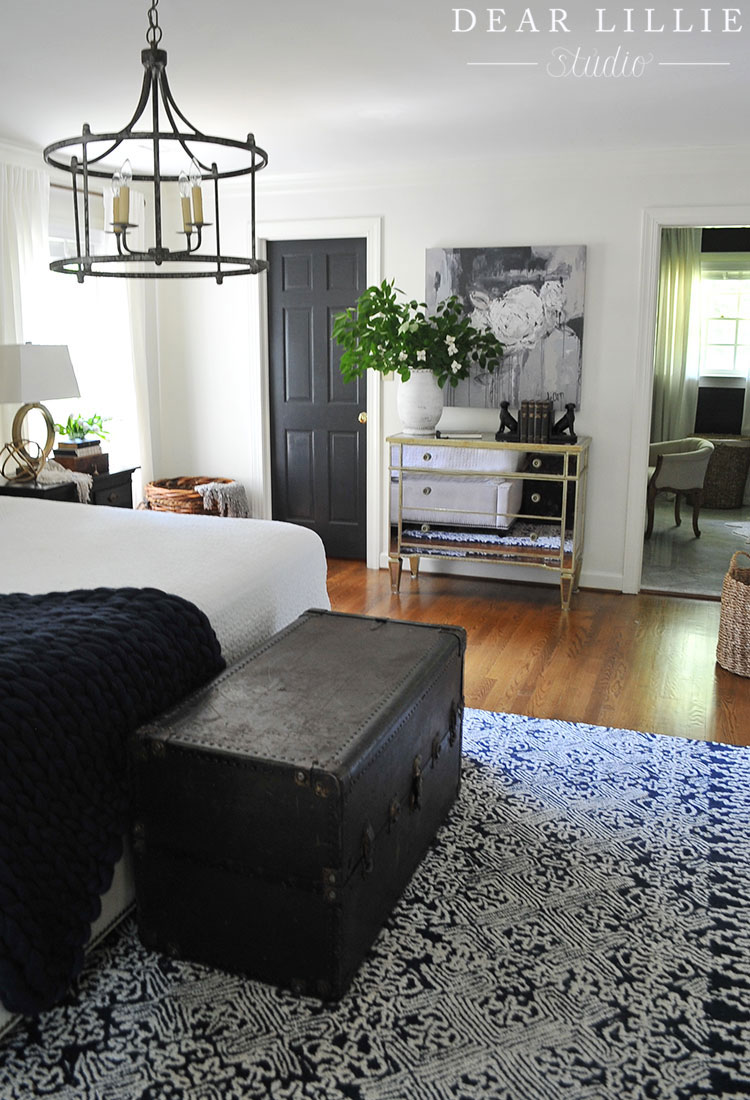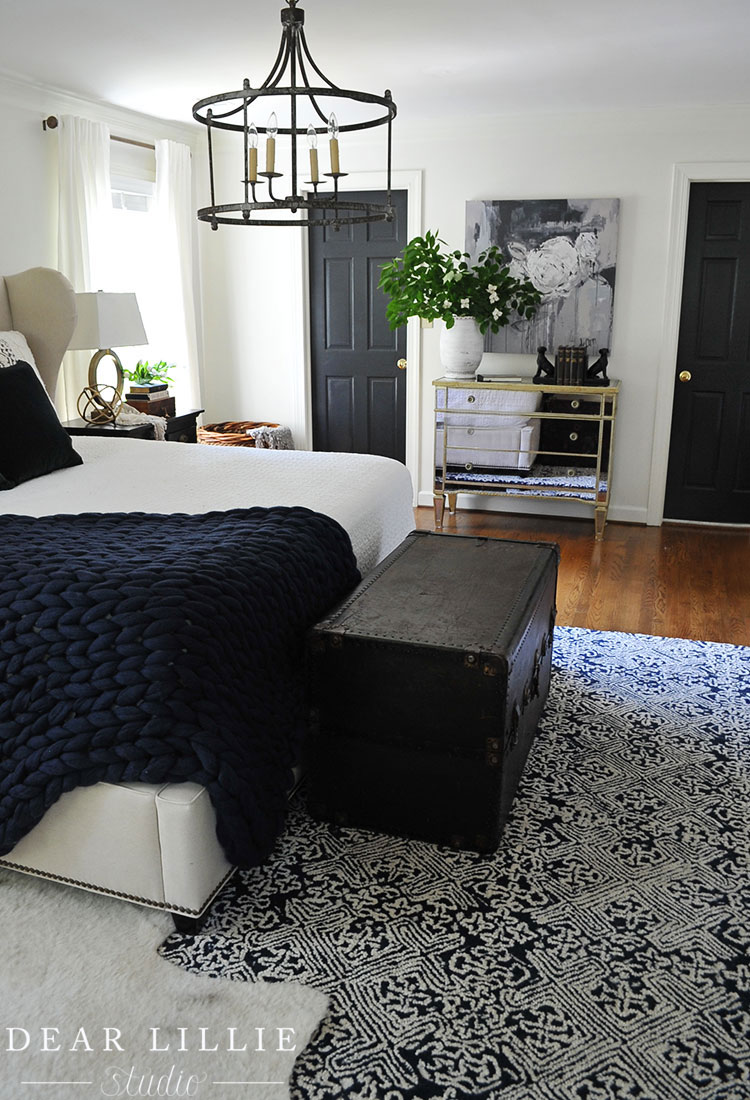 We also swapped some things around and moved this painting from Deann which makes such a great focal point! Her artwork is always so eye-catching yet soothing too! I LOVE how this piece of hers works in here and now we have a large black and white piece of art (that used to be in our guest room at our last house) above the tub where this was and they really work well together when the bathroom door is open.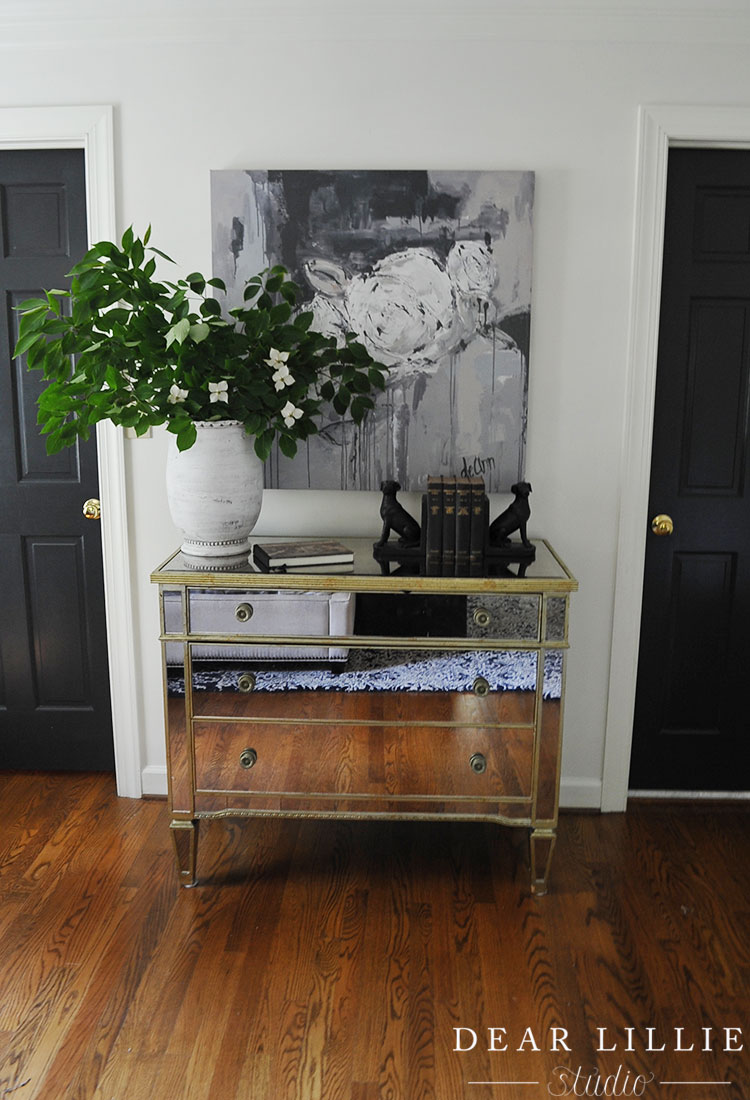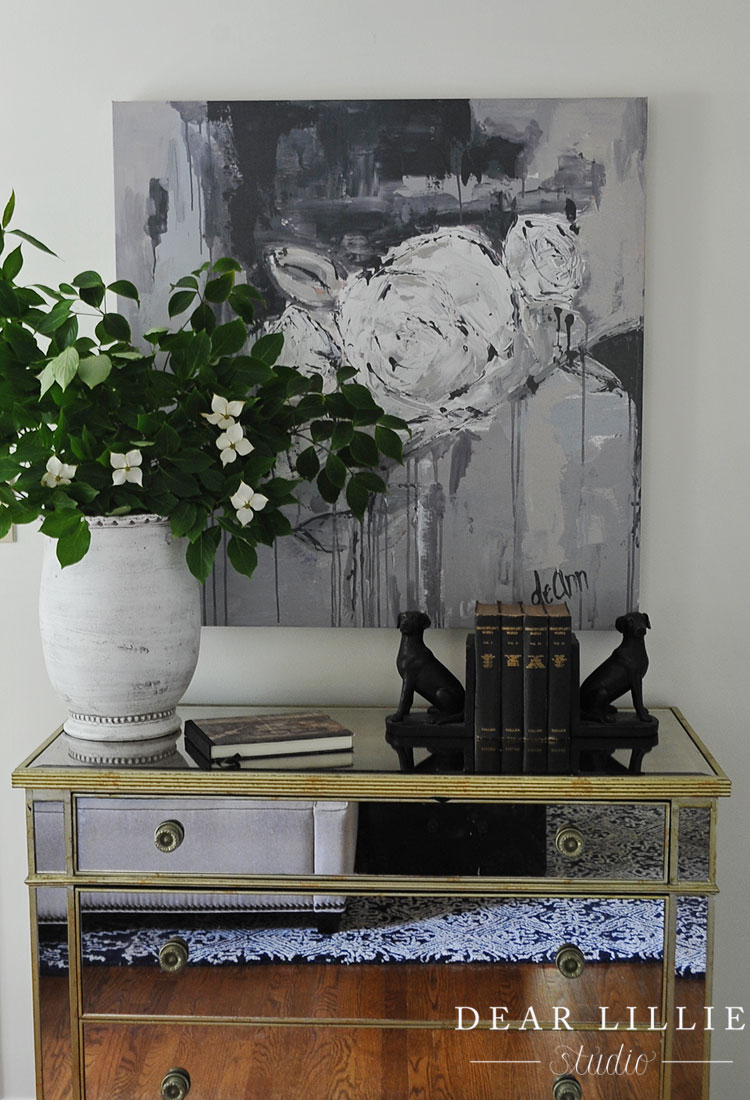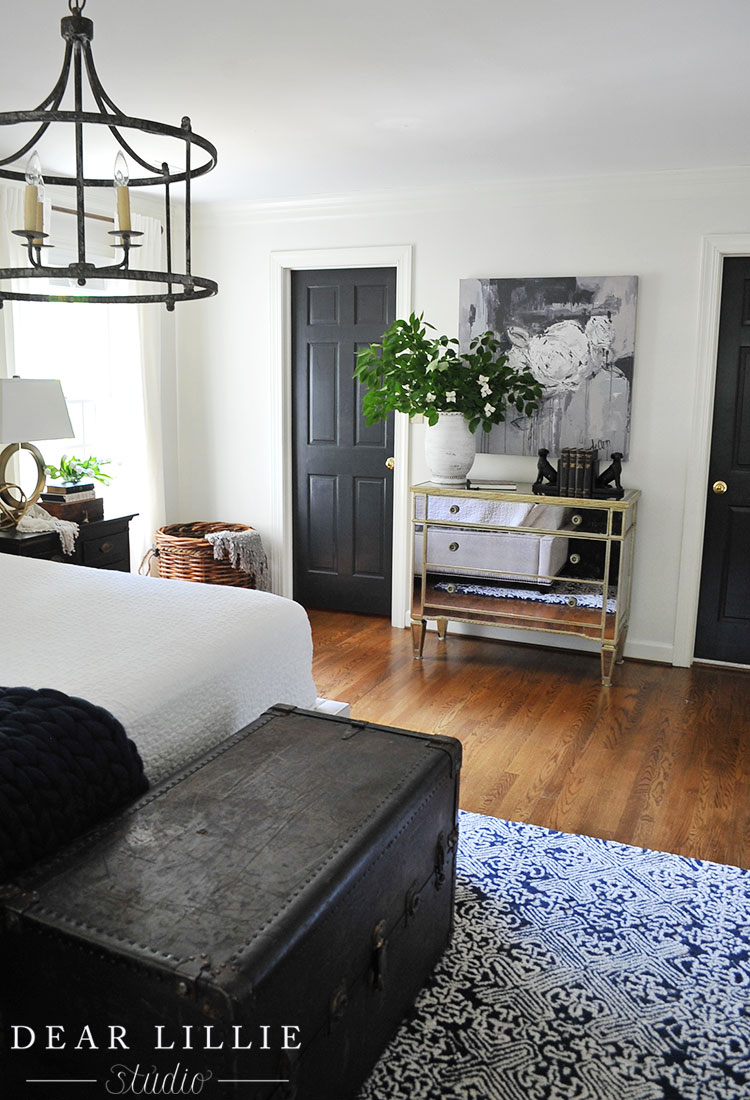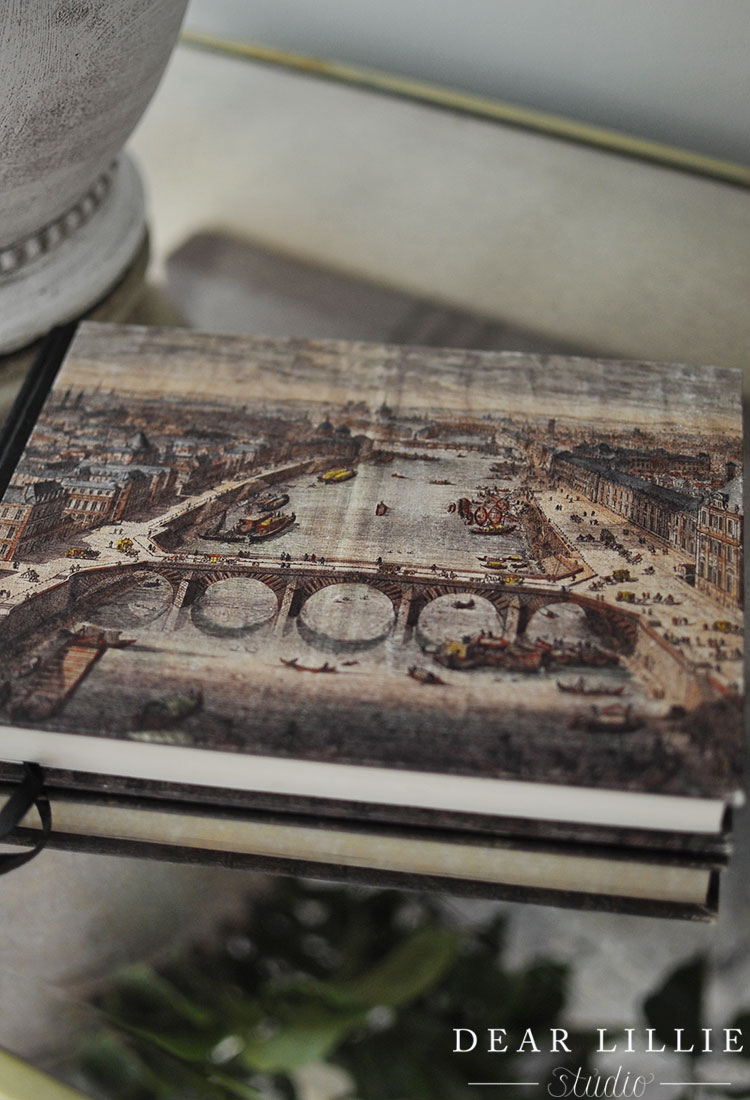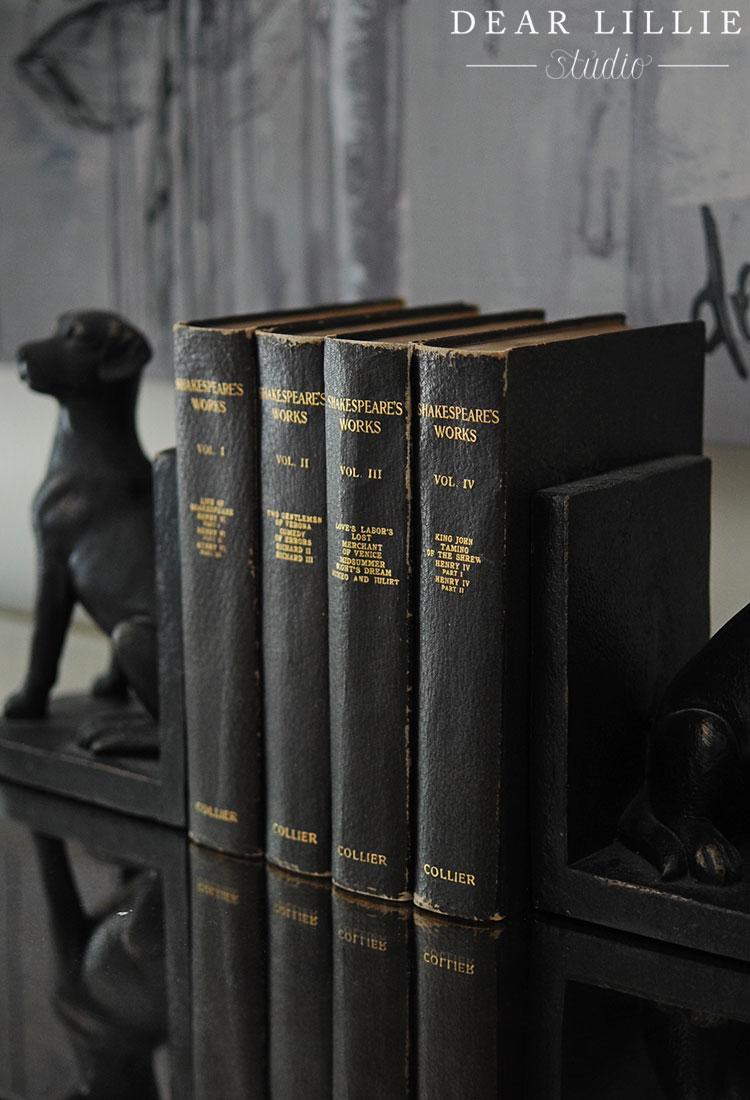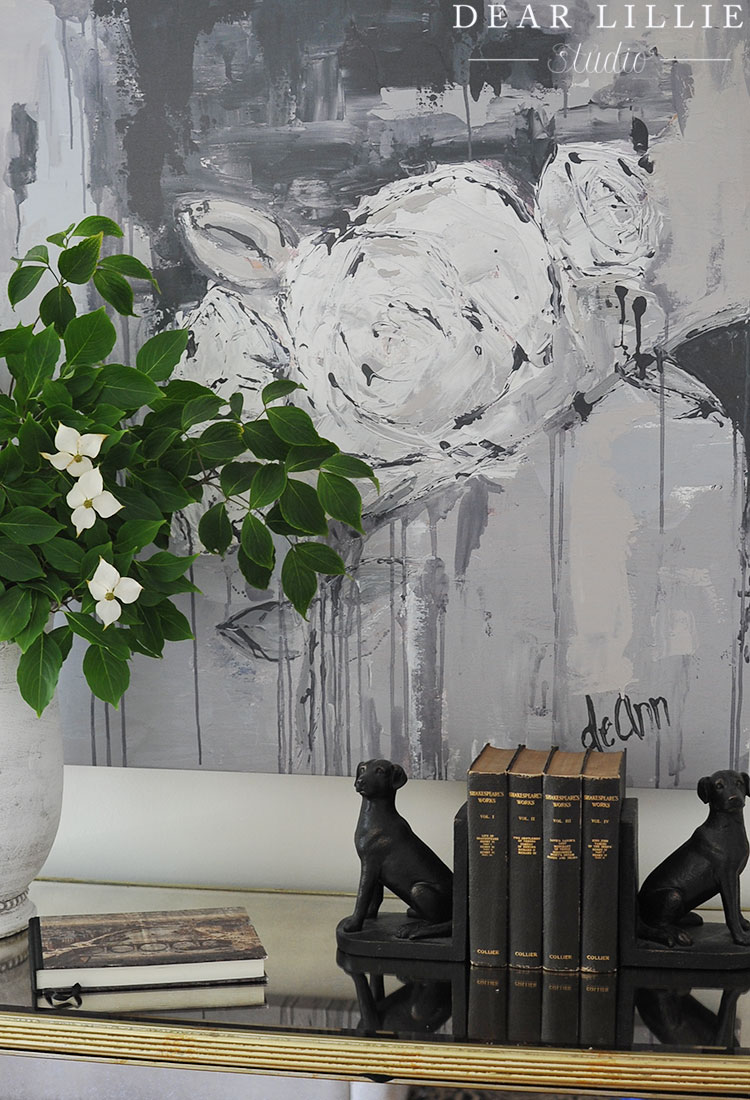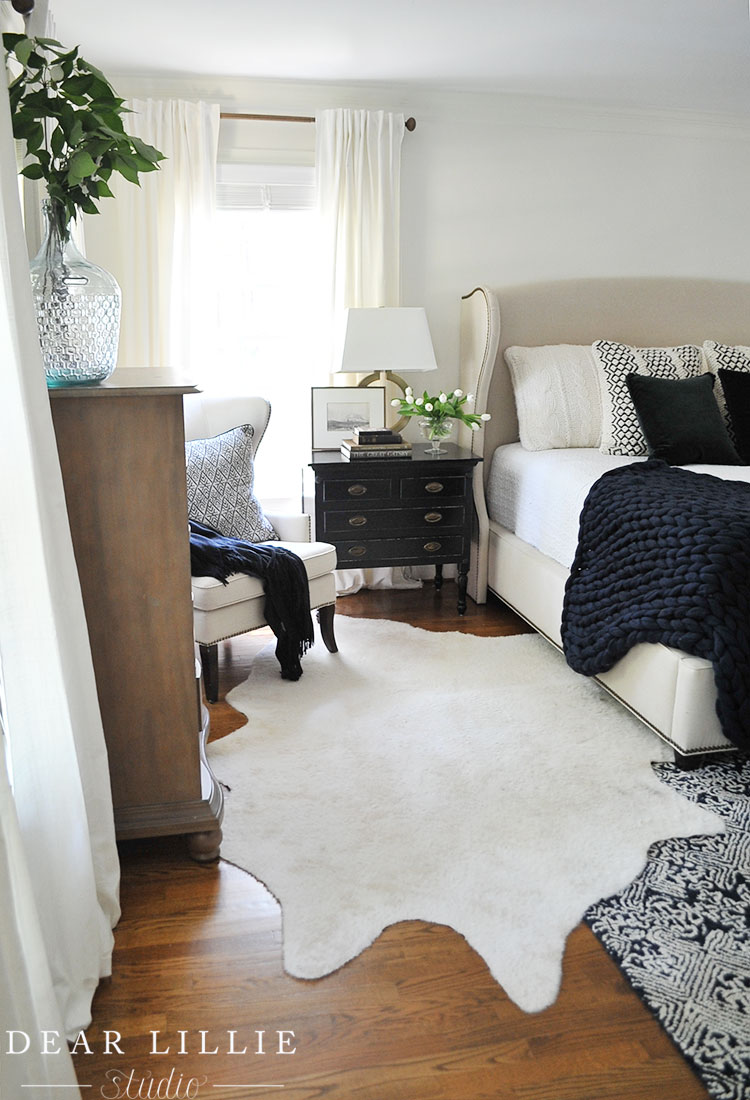 This is looking in from the hallway – ignore the pinkish hue on the walls – they are white, I promise. It's just a weird reflection.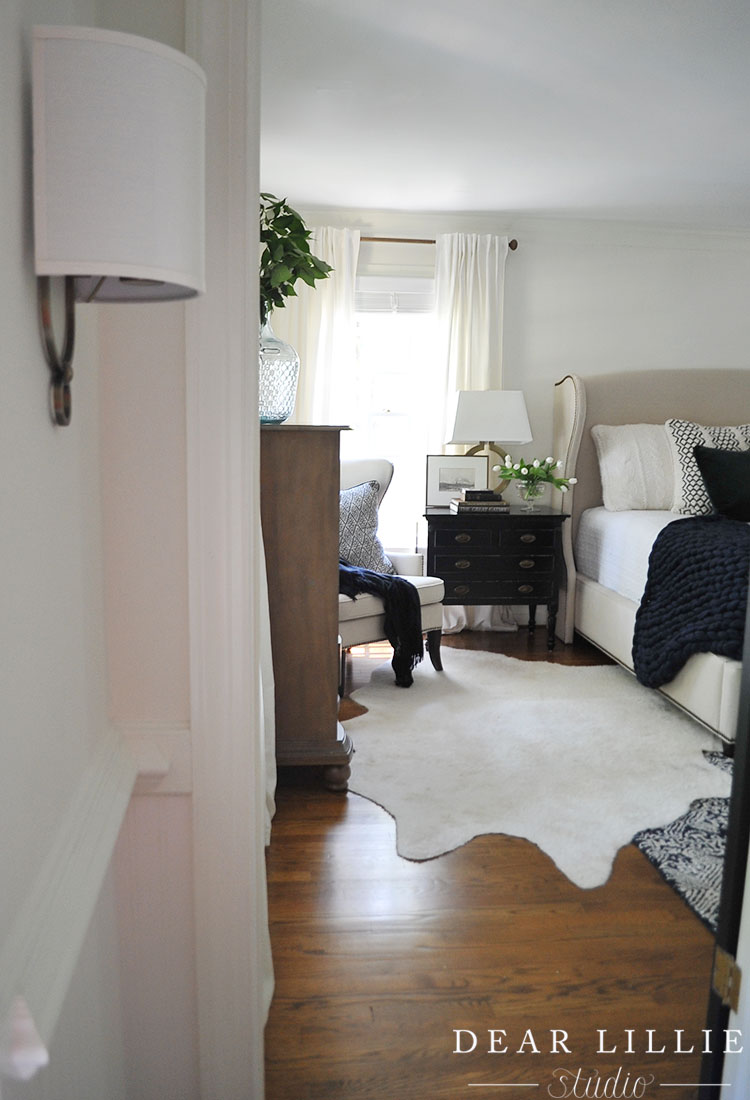 And here is the view looking out into the hallway.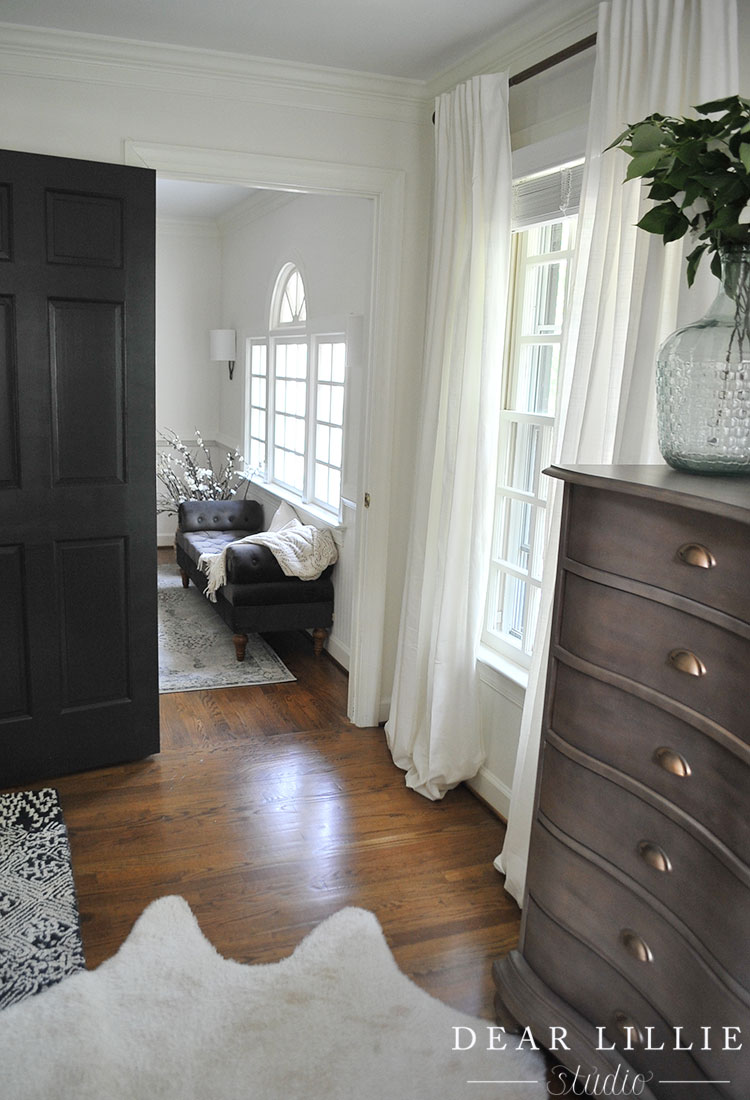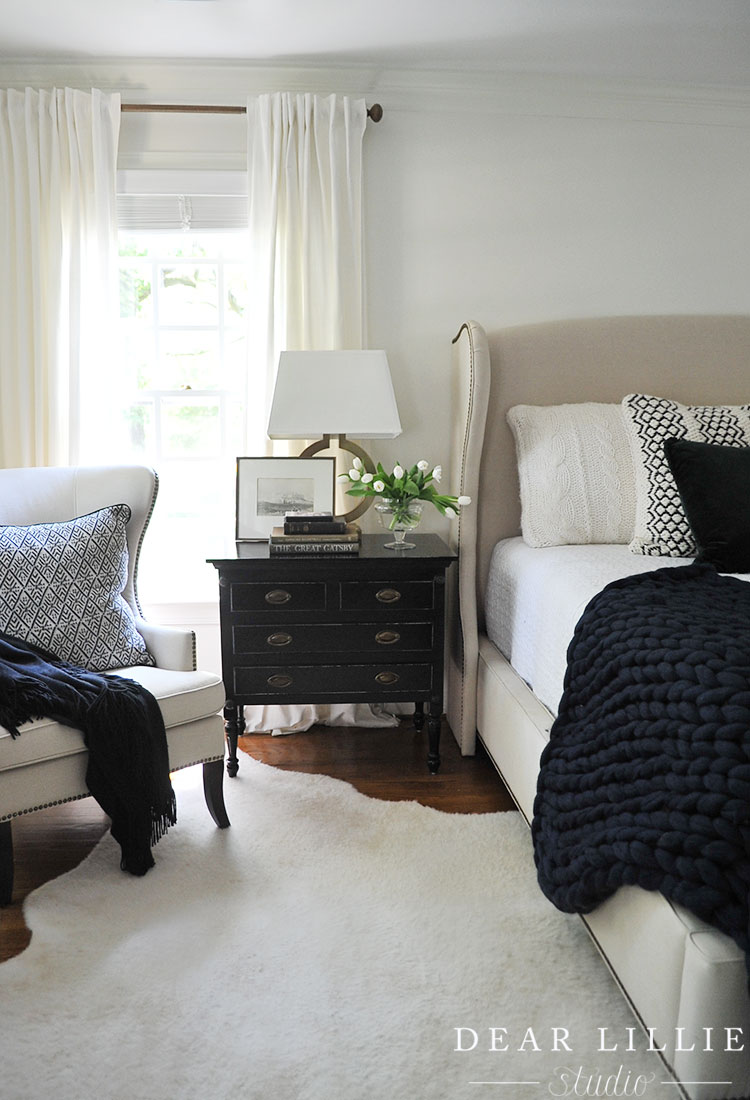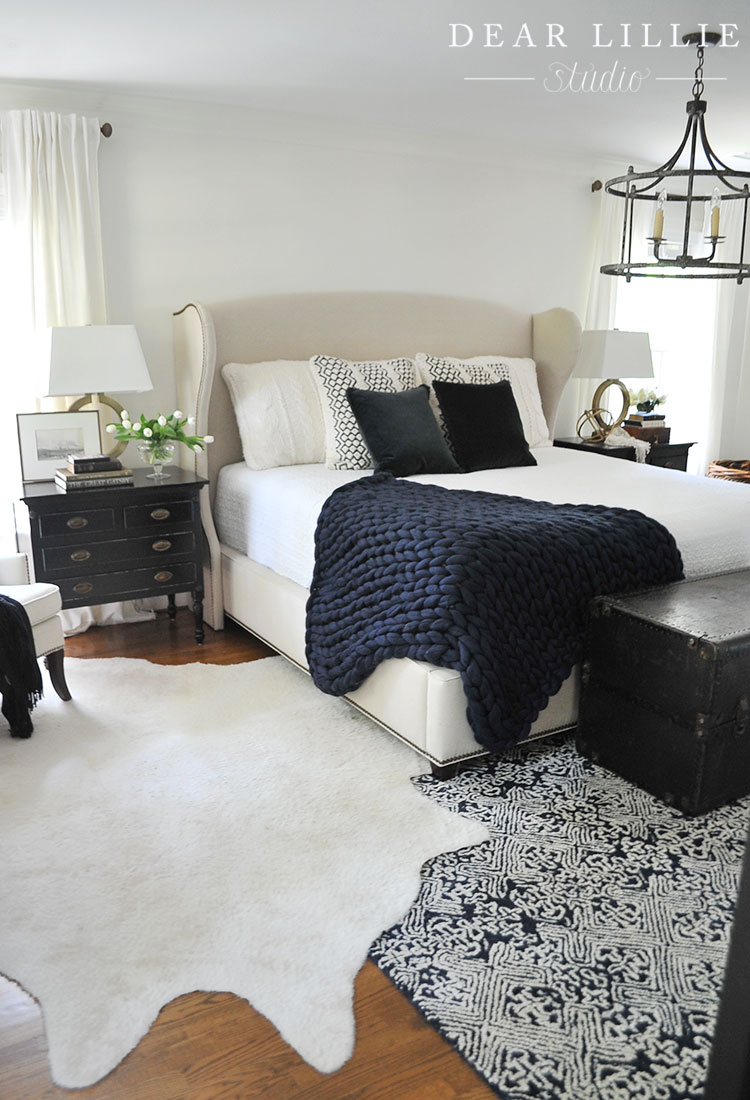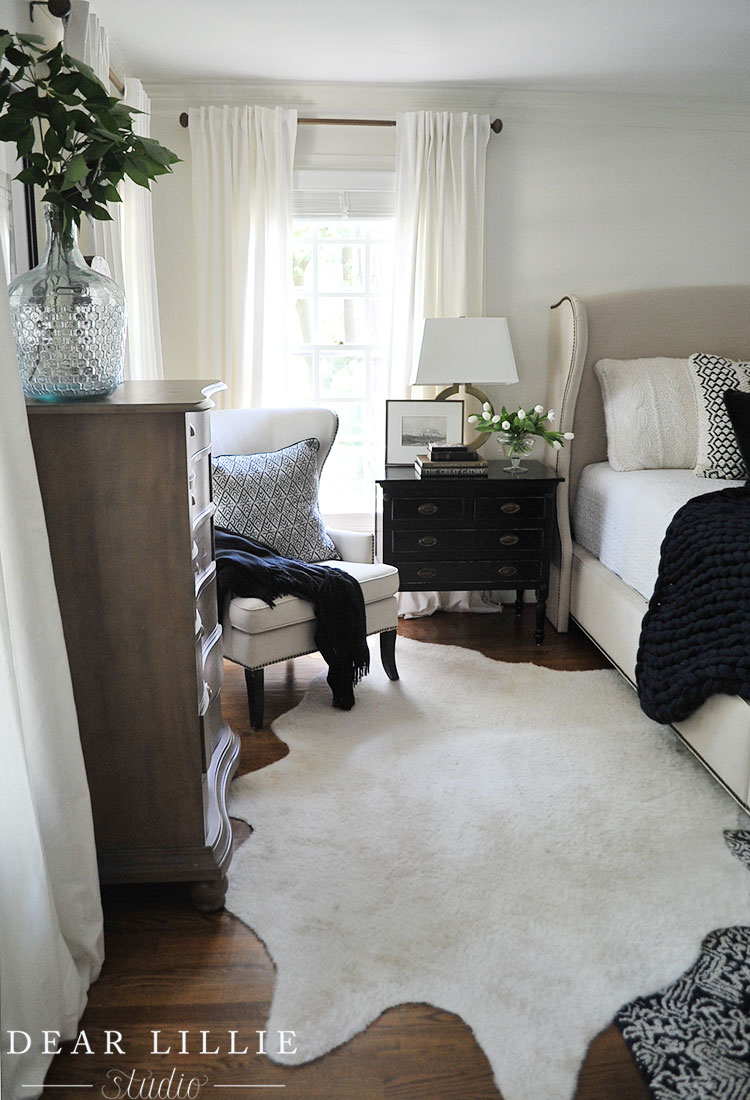 Master Bedroom Source List:
Doors – Mopboard Black by Benjamin Moore in Semi-gloss
Books – Collected over time
French Drawing Book – My Stylish French Box
Black and White Artwork – Family Antique
Vase – was a jar from TJMaxx that I broke the lid for
Gold Sphere – HomeGoods
DemiJohn Jug- Decor Steals
Wood Sculpture – HomeGoods
Photo – Wedding Photo
Jewelry Box – Vintage Gift
Trunk – antique shop twelve years ago
I hope you all have an amazing weekend!
– Jennifer
This post was sponsored by Artizen Home but all thoughts and opinions are my own.
Affiliate links are used in this post at no cost to the reader.