Good morning and Happy Sunday! I hope you all are having a wonderful weekend. Today I wanted to share some fun little mini pies that I made that would make a great Thanksgiving dessert. I found the mini pie dishes at HomeGoods and then was planning on making the traditional pumpkin pie recipe that I have always made in the past but then saw a Caramel Maple Pumpkin Pie filling and decided to give that a try. I also thought it would be fun to attempt doing a braided crust. I have always admired them but never given one a try. I am so glad I finally did – it actually ended up being quite a bit easier than I had anticipated.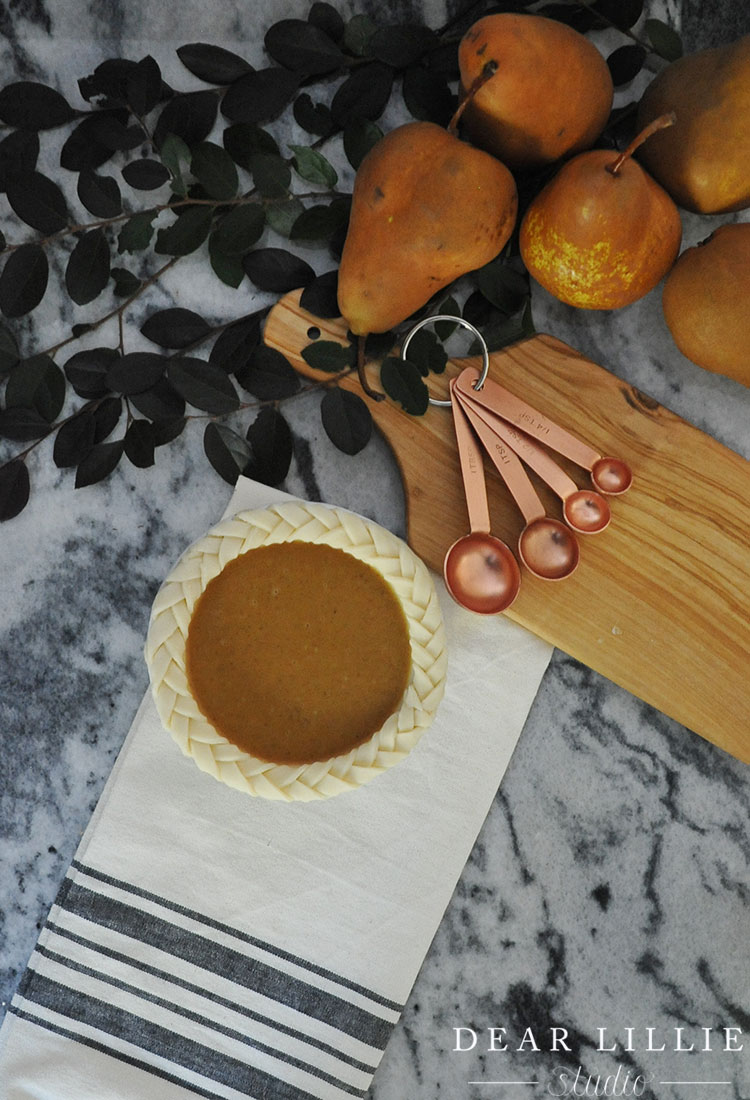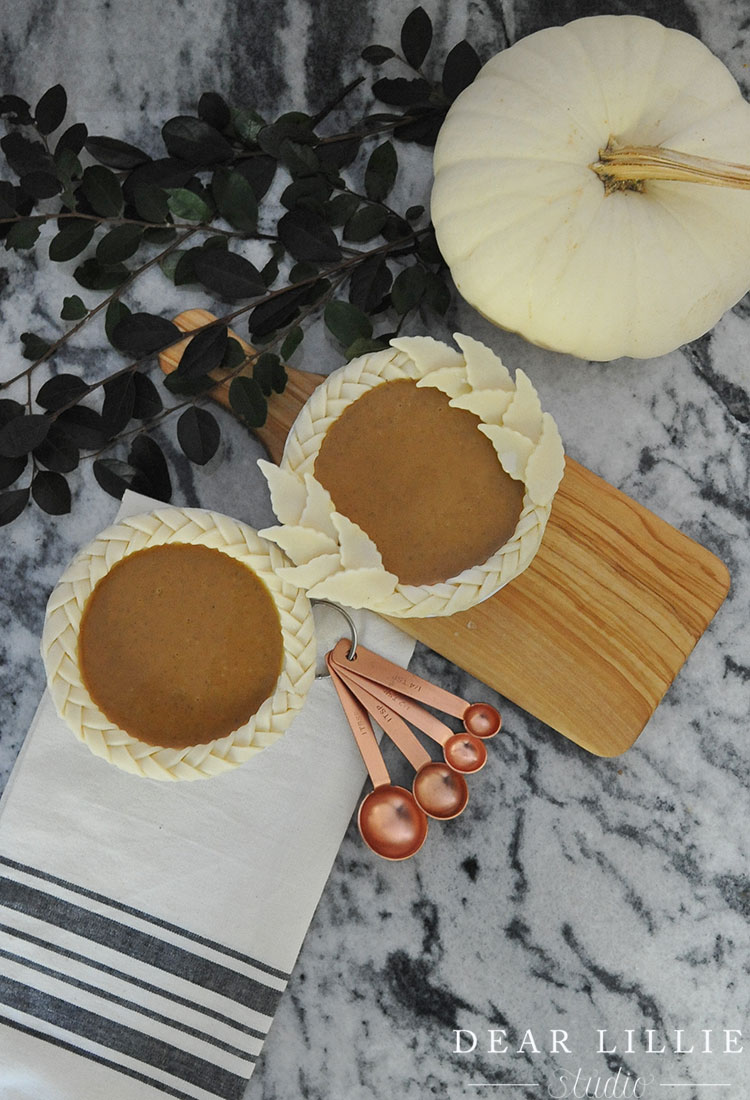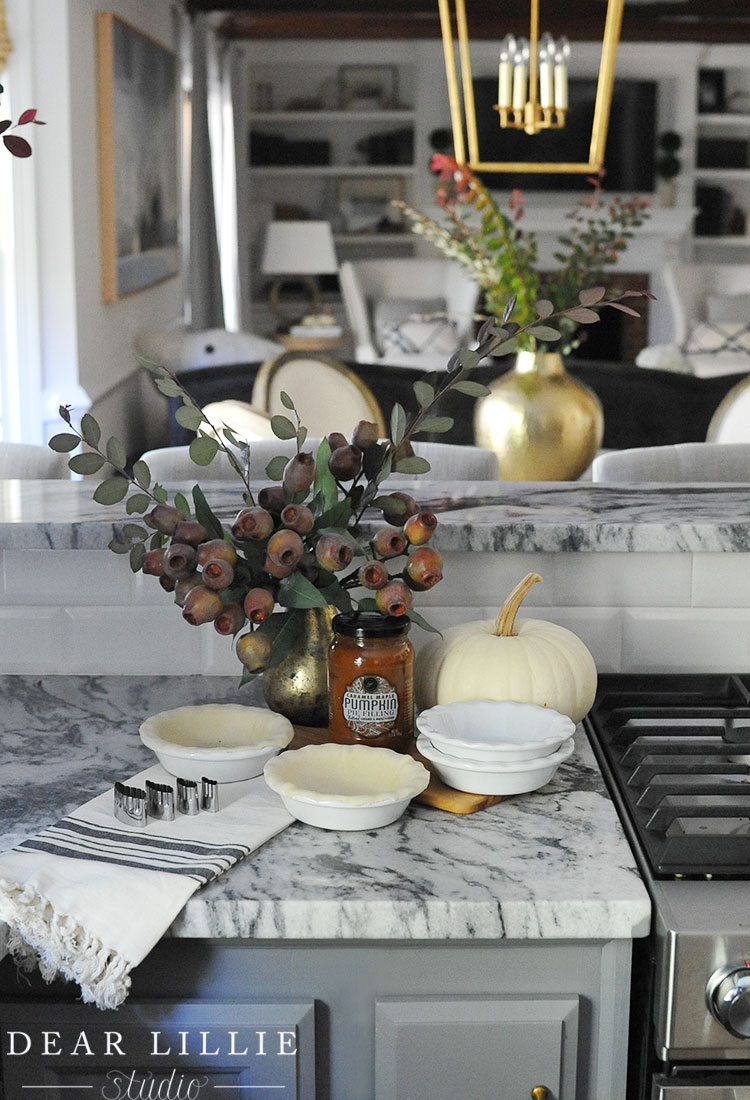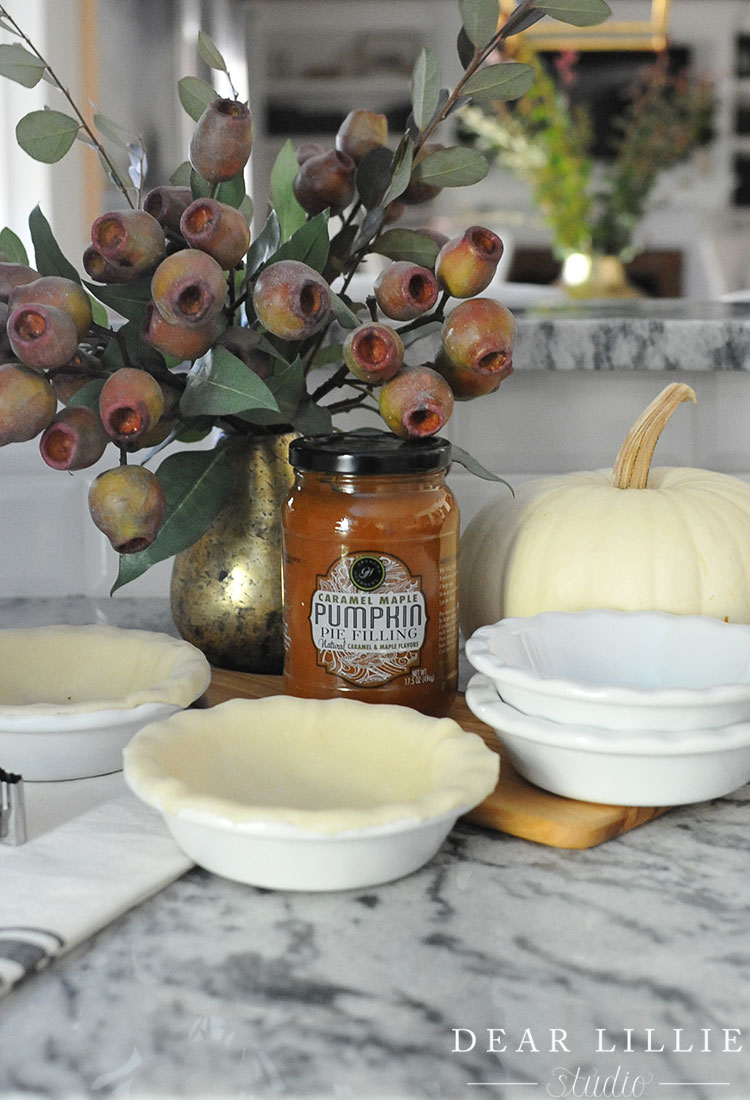 The braids were surprisingly easy – I just sliced the dough in thin slices and started braiding!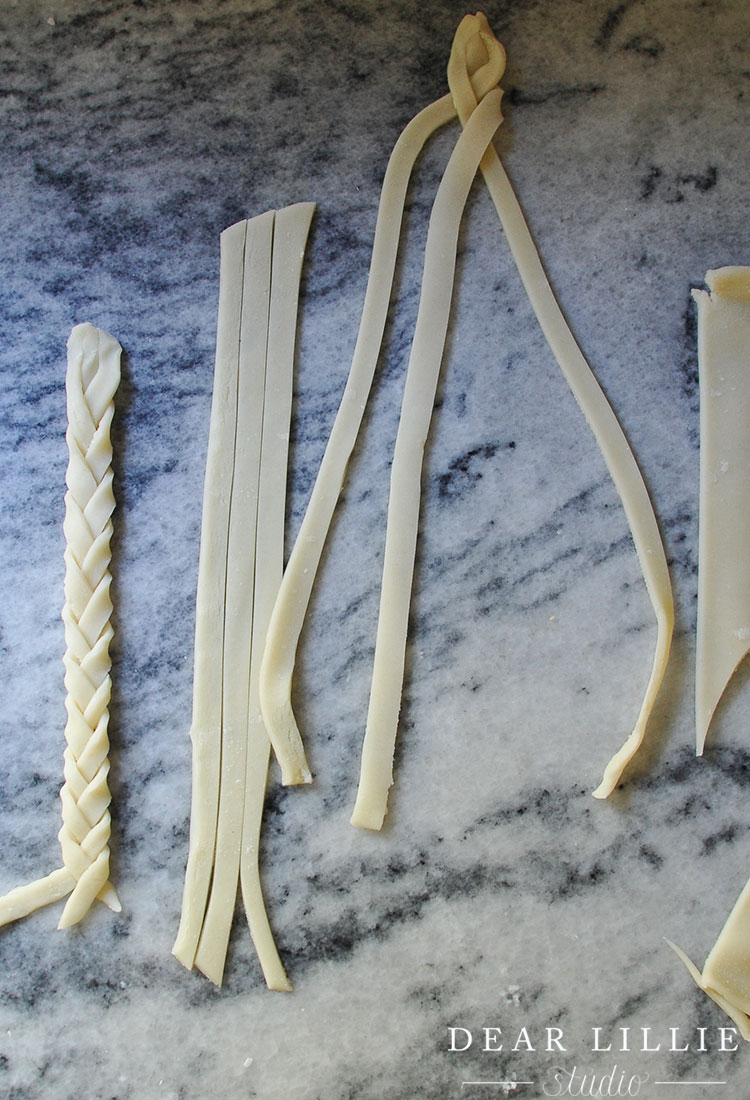 Once I got the end of the braid I just pinched on another strand to each end and kept braiding.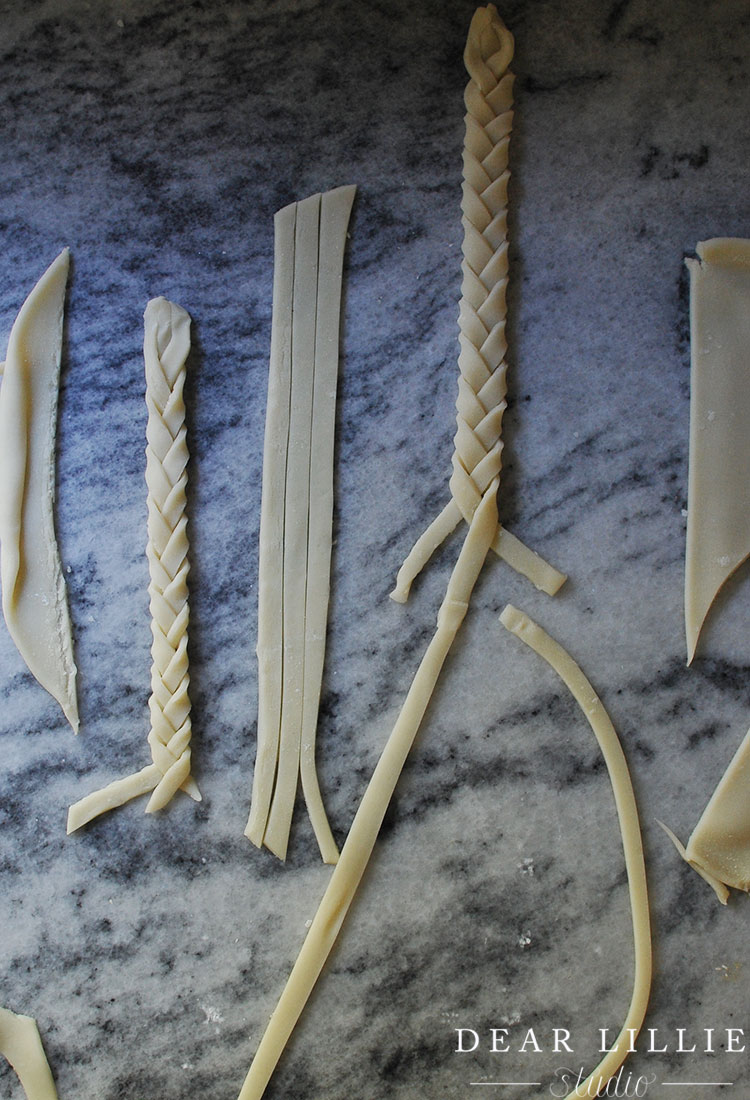 Once I had a pretty long braid I just put it around the edge (and used a little bit of water to make sure it stuck well to the pie crust that I already had in there. I also did one with some leaves (although I dropped that one as I was setting it into the oven so that one has no after shots – haha!)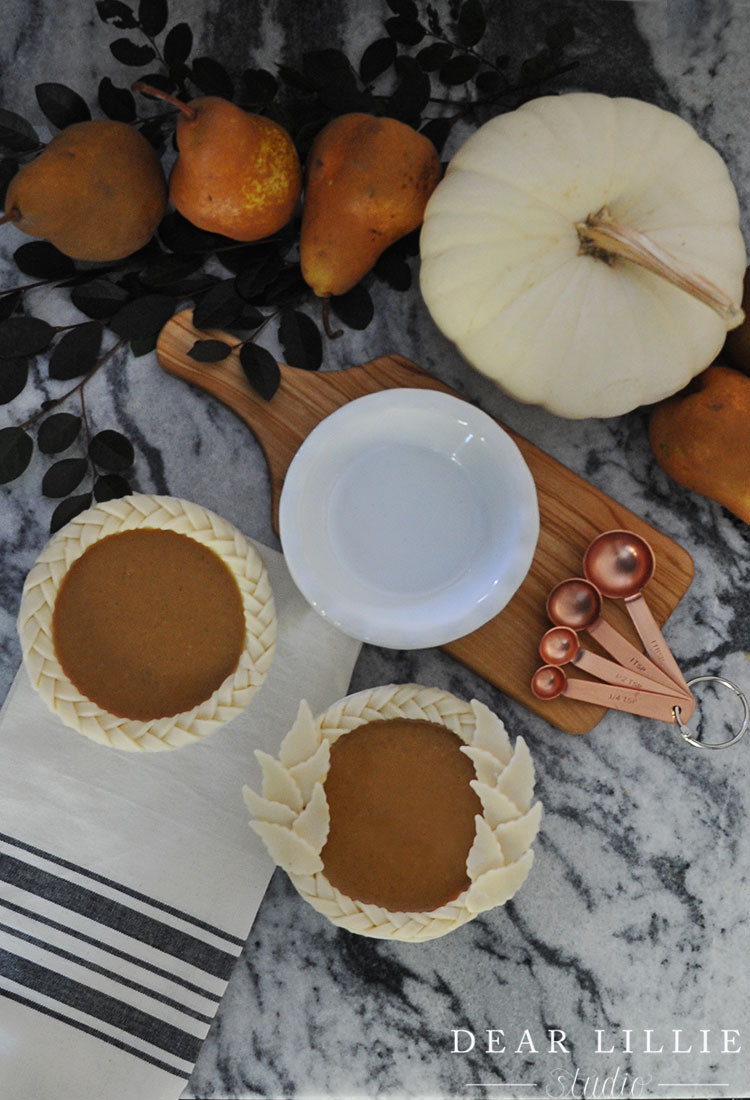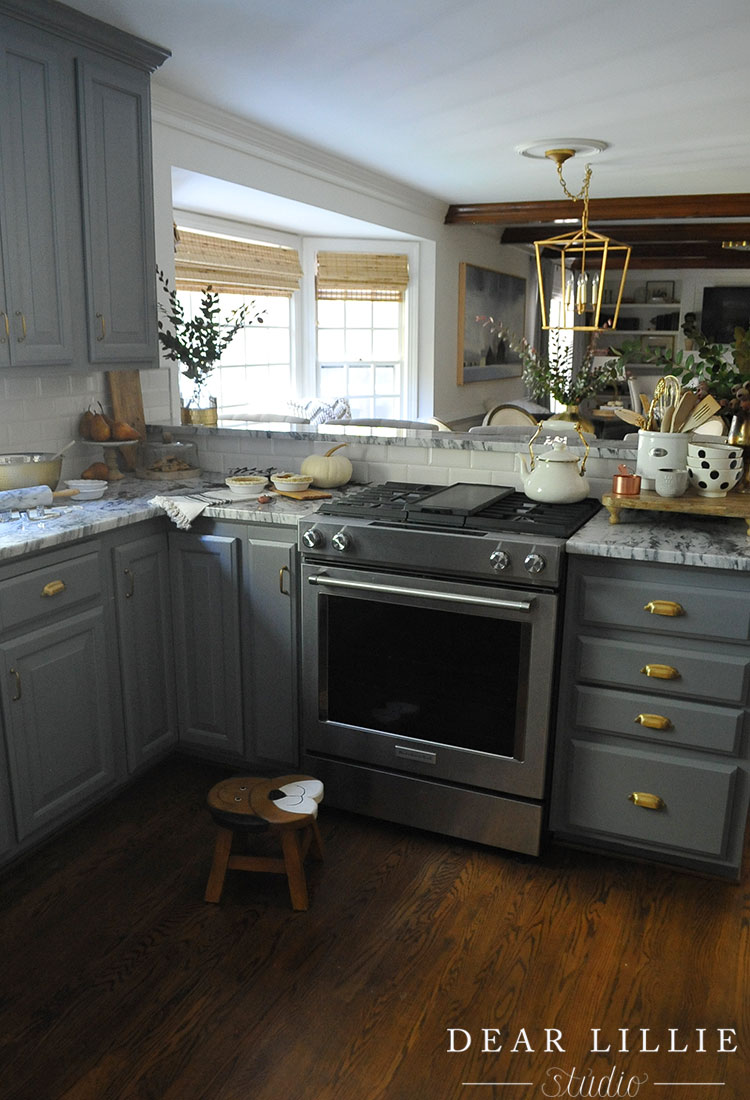 Here it is finished and ready for a garnish of whipped cream!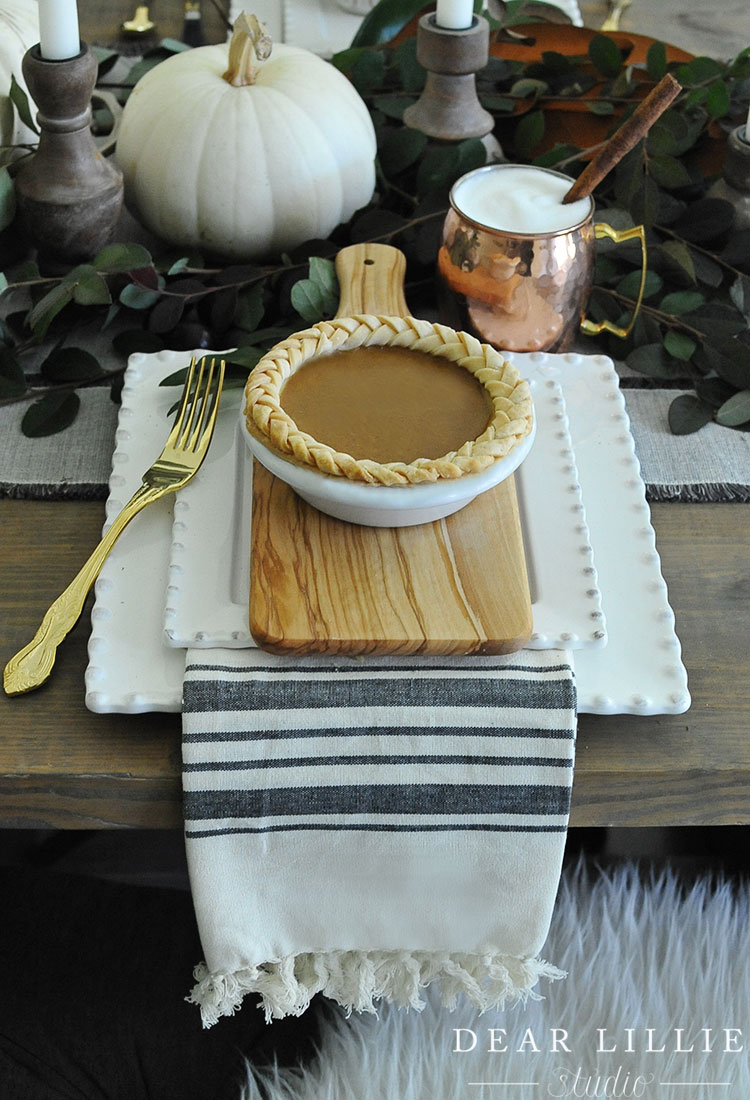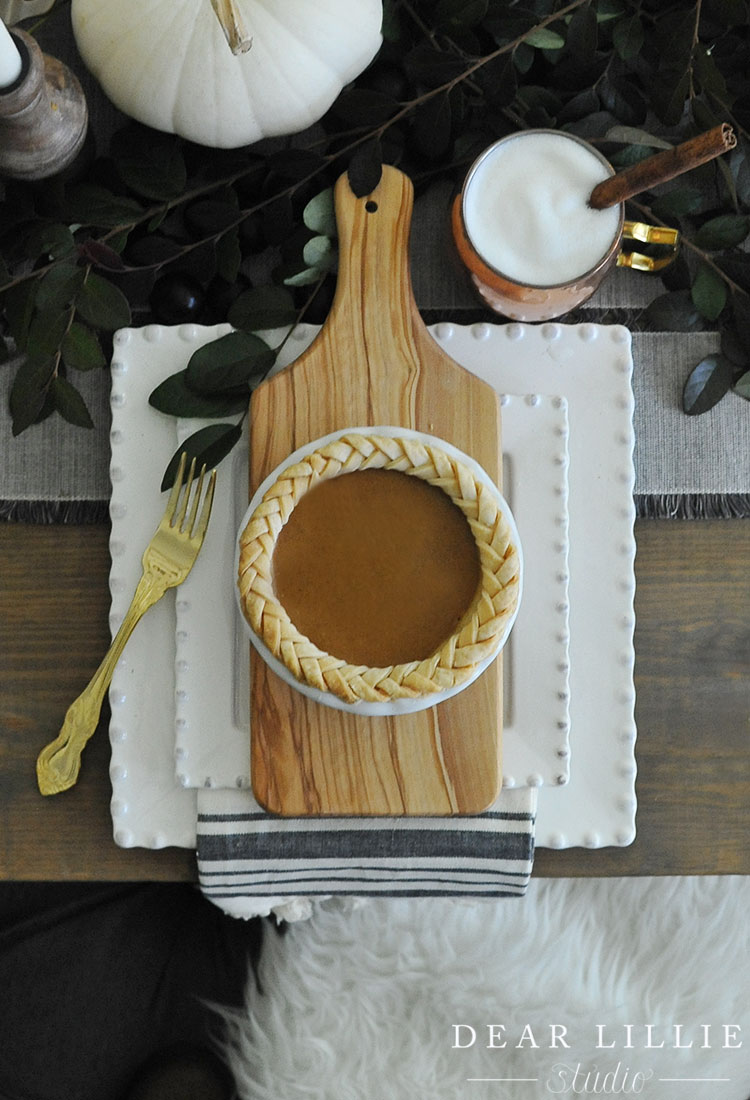 Ruby slept through this whole process so she fortunately didn't get into any of the pies like she did the soup! Ha!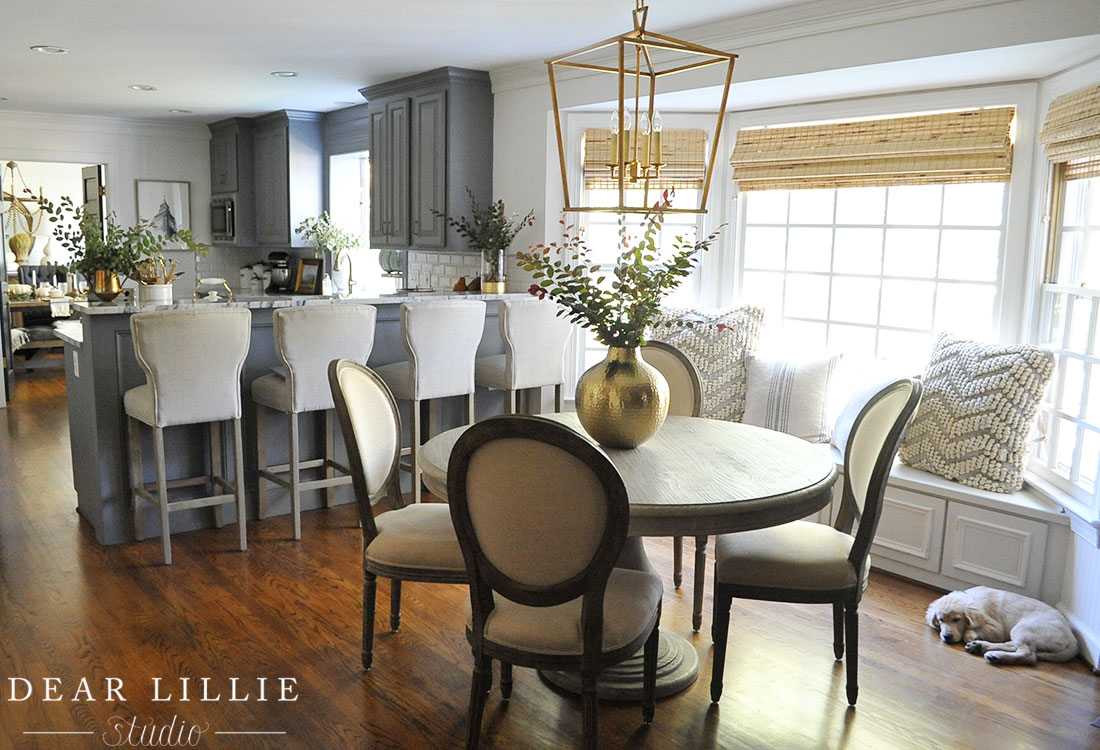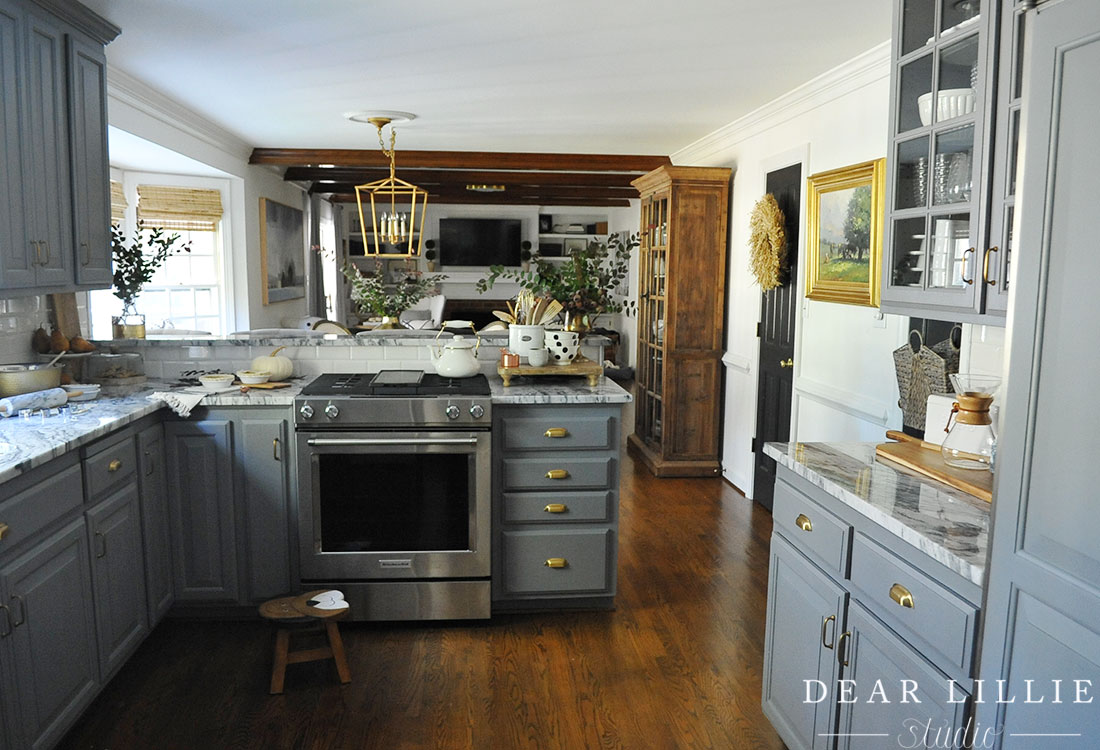 Kitchen and Breakfast Area Source List:
Oil Painting – Gift from Family
Wood Tray footed Serving Piece to Right of Stove – Heritage Lace
Utensil Holder – Williams-Sonoma 12 years ago
Pillows on Window Seat – HomeGoods
Faux Fur on Window Seat – Ikea
Well, that's it for today! I hope you have an amazing Sunday and fabulous week ahead. Can't believe it will be November by the time we get to the middle of this week!
Warmly, Jenni