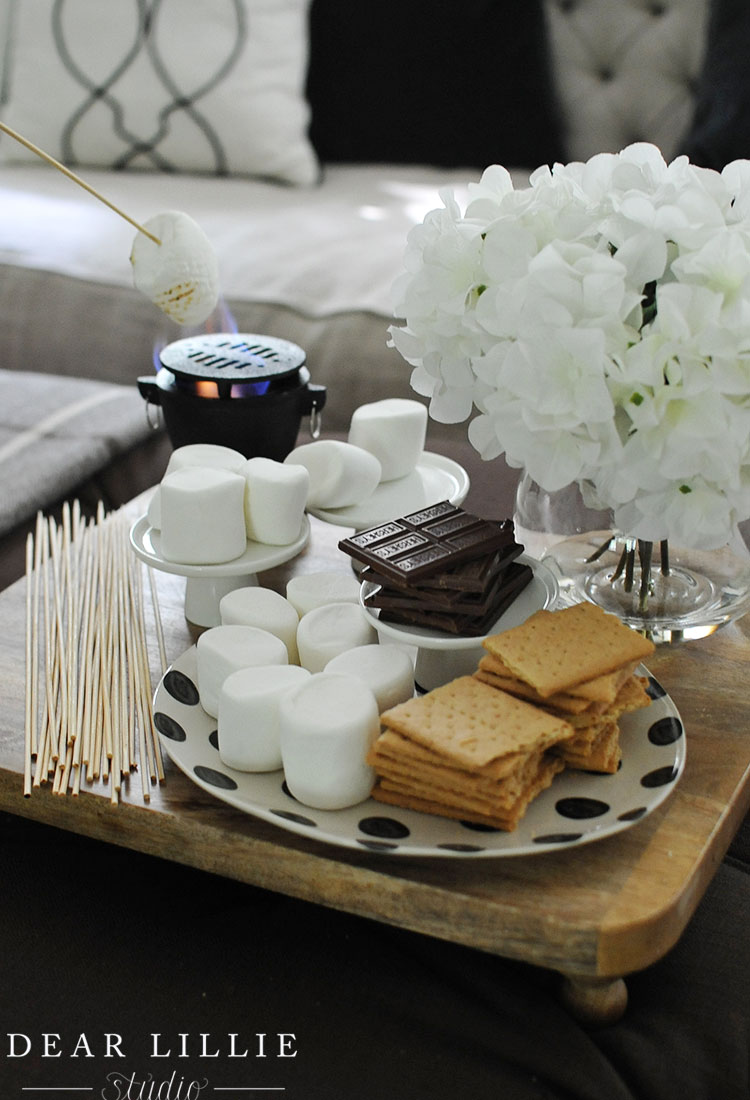 Good morning! Did you know that it was National S'mores Day today? We are partnering with Birch Lane for this post. We have always enjoyed making S'mores outside, in fact last summer we made them on a regular basis out in our outdoor living area with our outdoor fireplace. We brought our outdoor fireplace to our new house but we used all the furniture that we had with it up on our porch and haven't set up an outdoor area yet where we can make s'mores. The girls have been begging to make some all summer so we decided to attempt some indoor s'mores. It worked so well and was so much fun. We can't wait to do it again. It would also be so much fun at a party!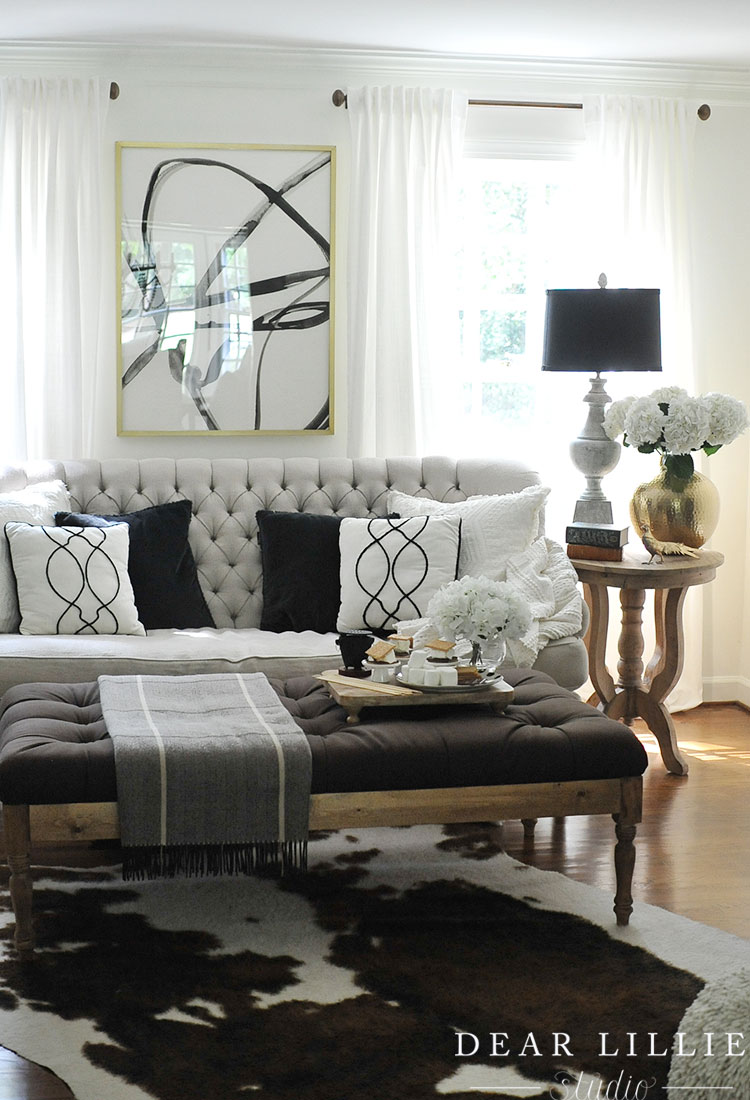 Here was our little setup: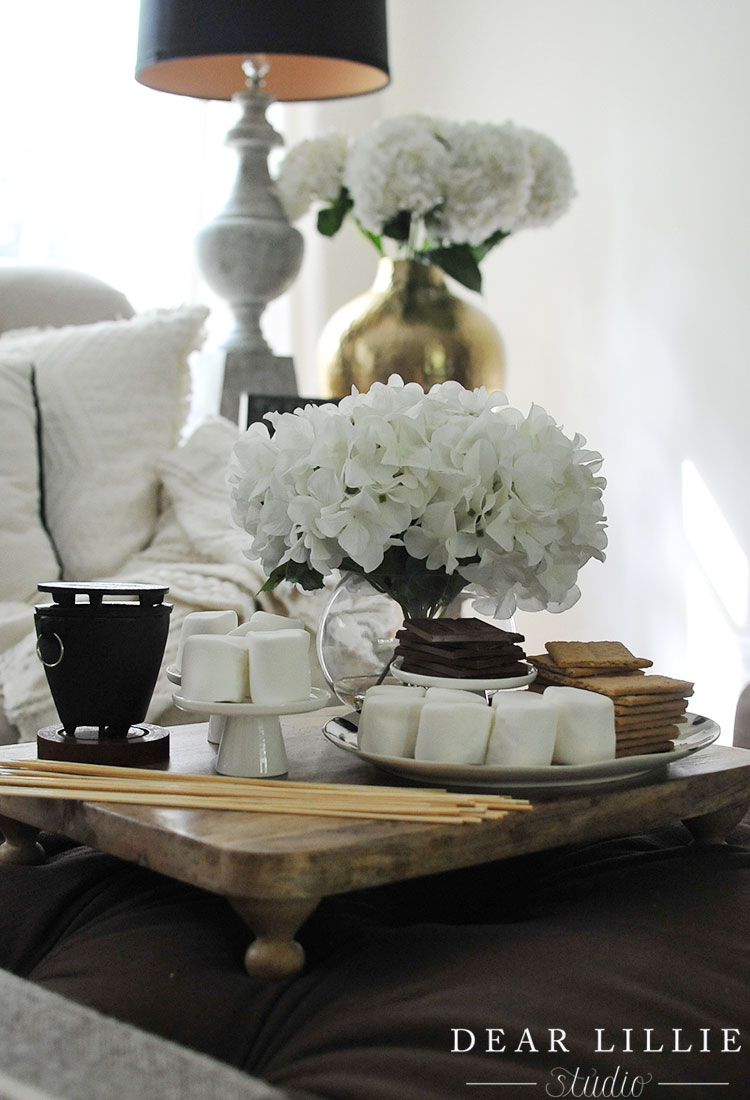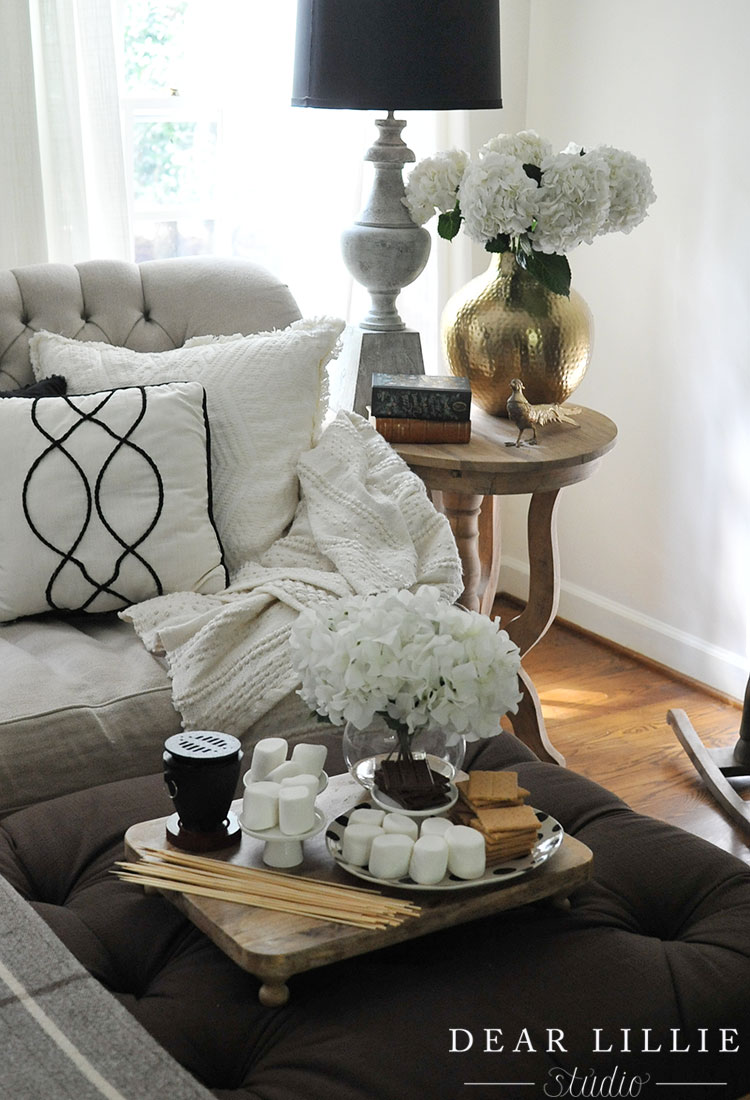 We used these adorable mini cupcake stands from Birch Lane to hold some of the marshmallows and chocolate (and then later the finish s'mores) and this polka dot fun shaped plate held some of marshmallows and the graham crackers. We also added this vase with the most realistic faux hydrangeas! I can't wait to order a few more of these! They are so pretty!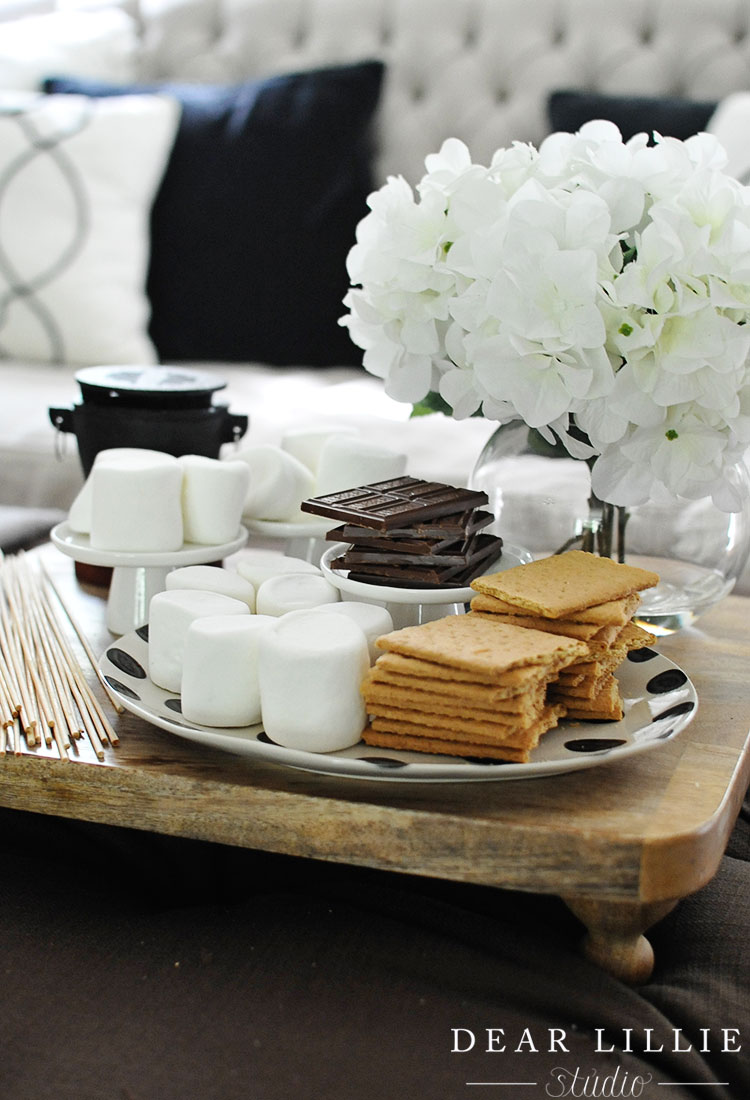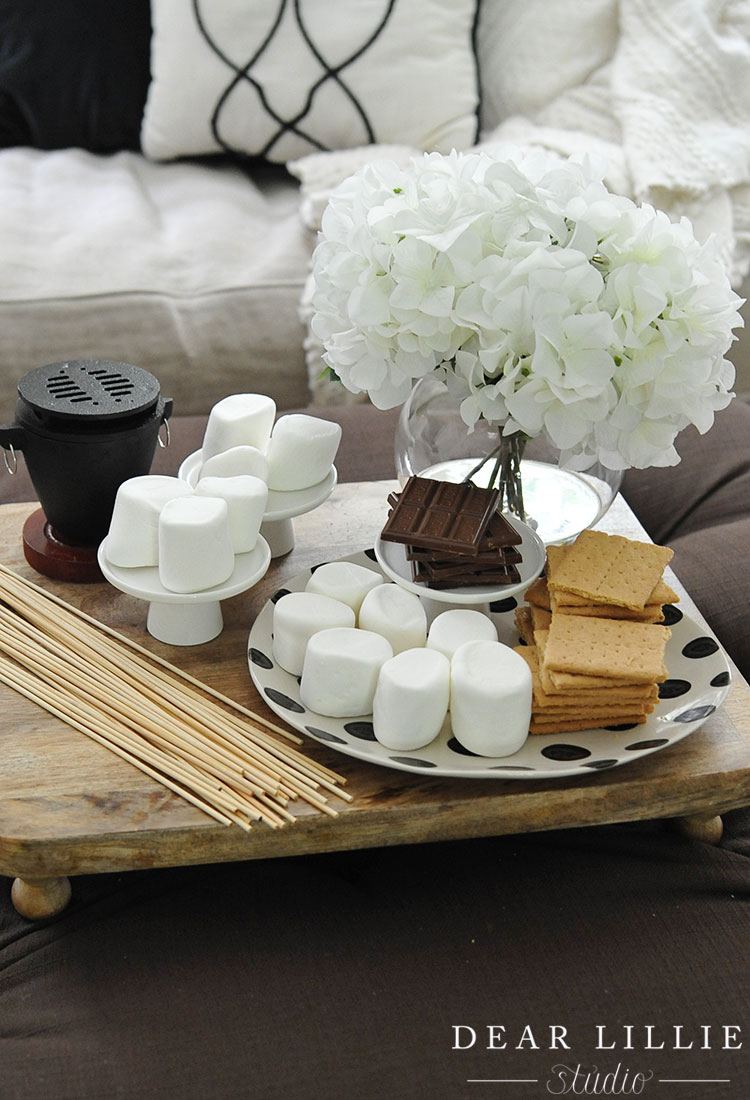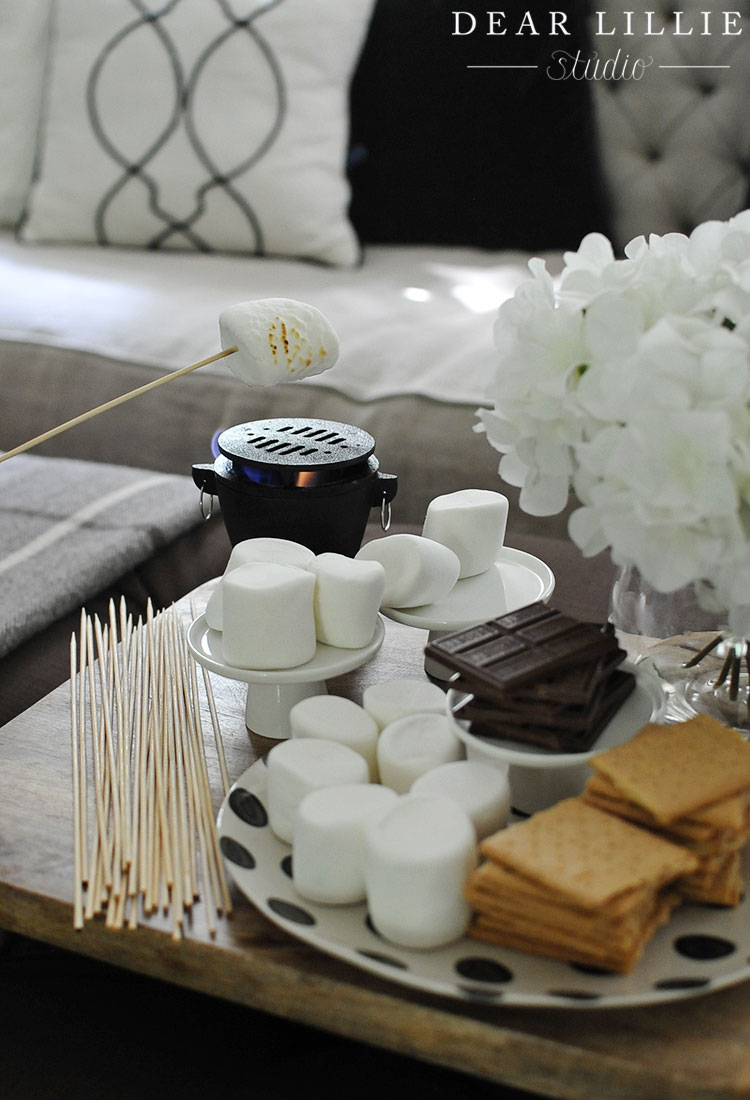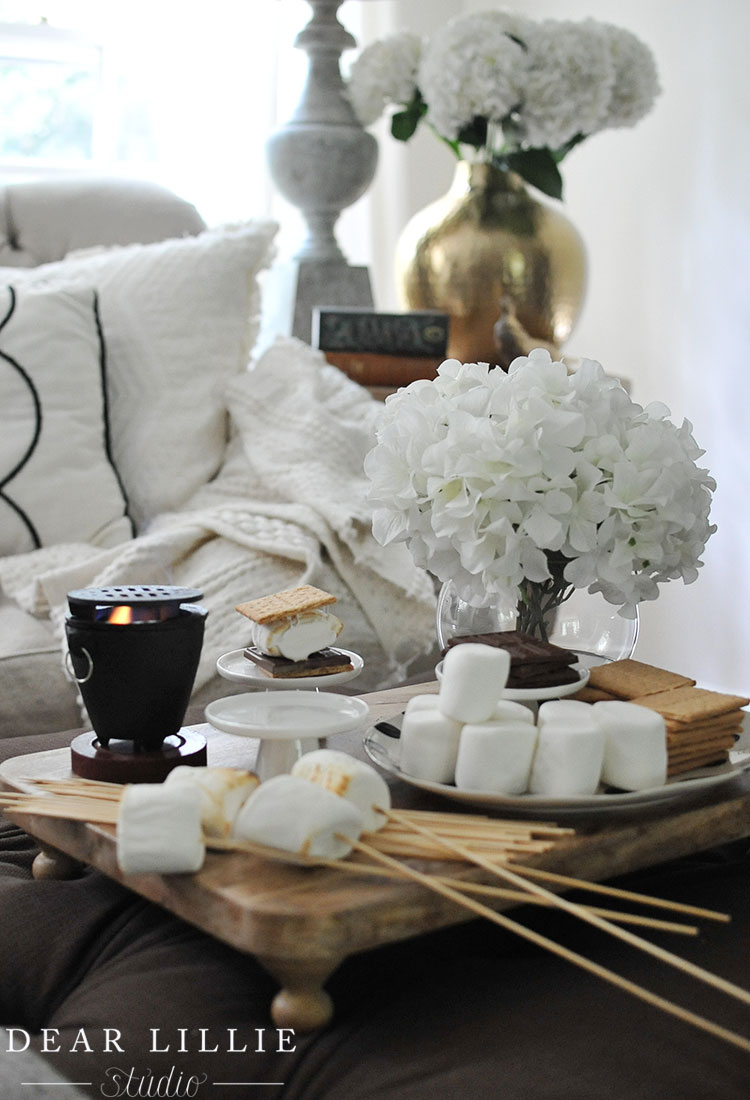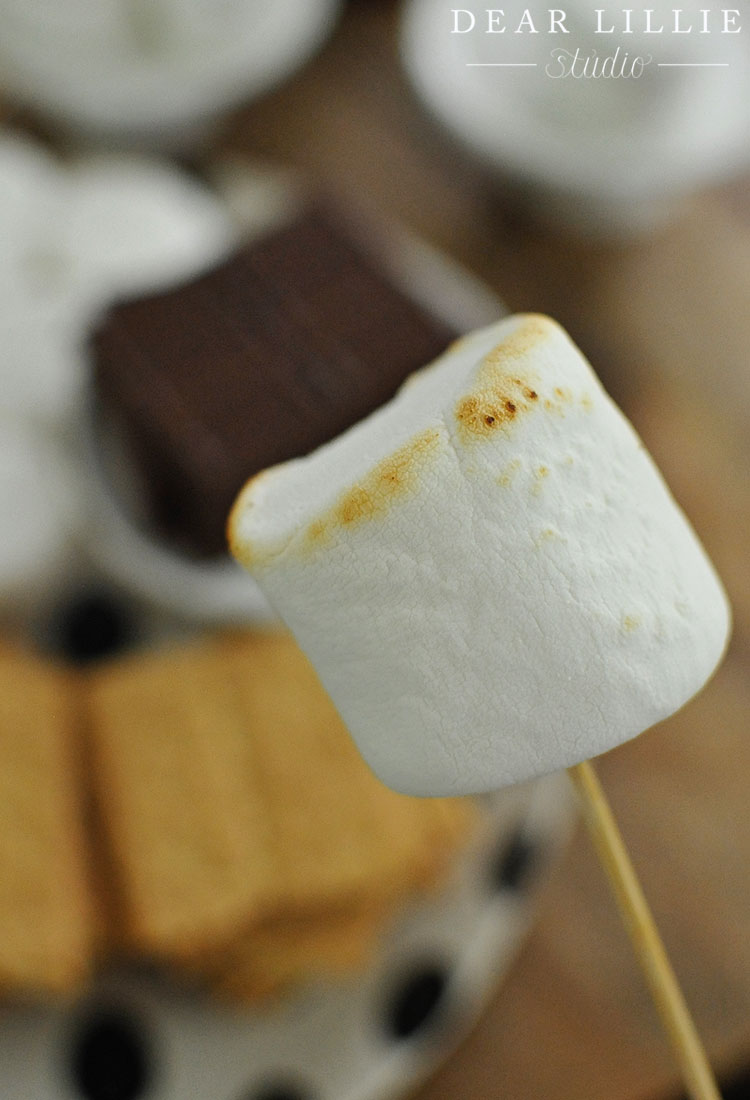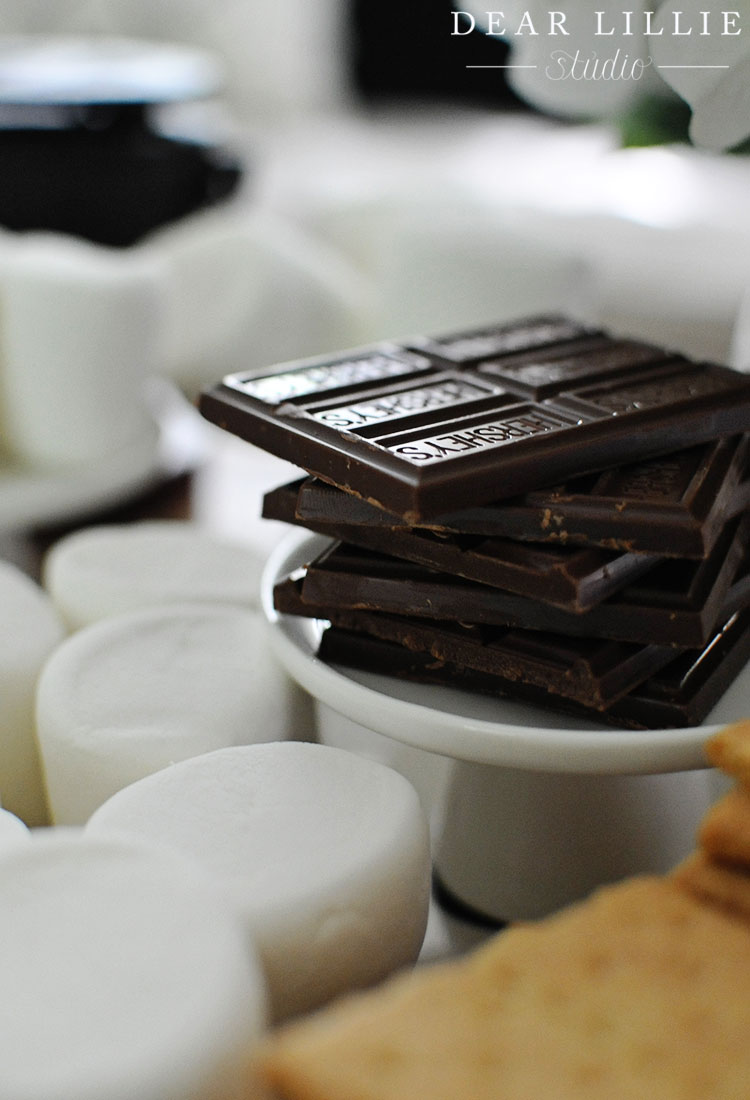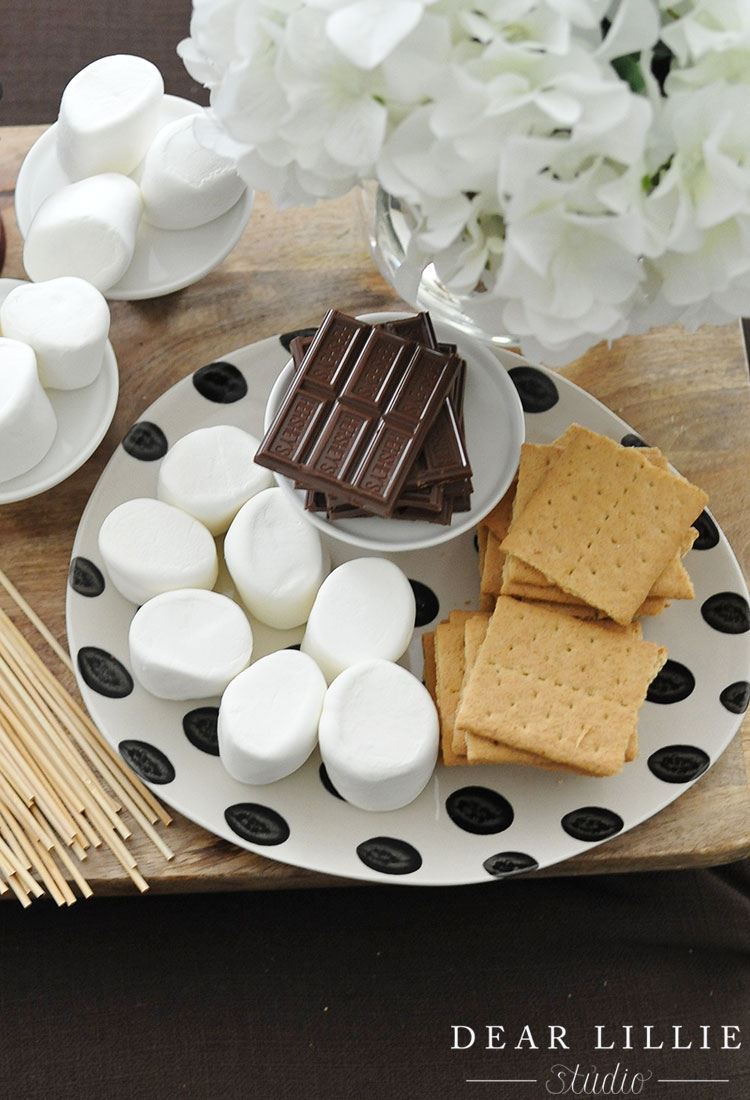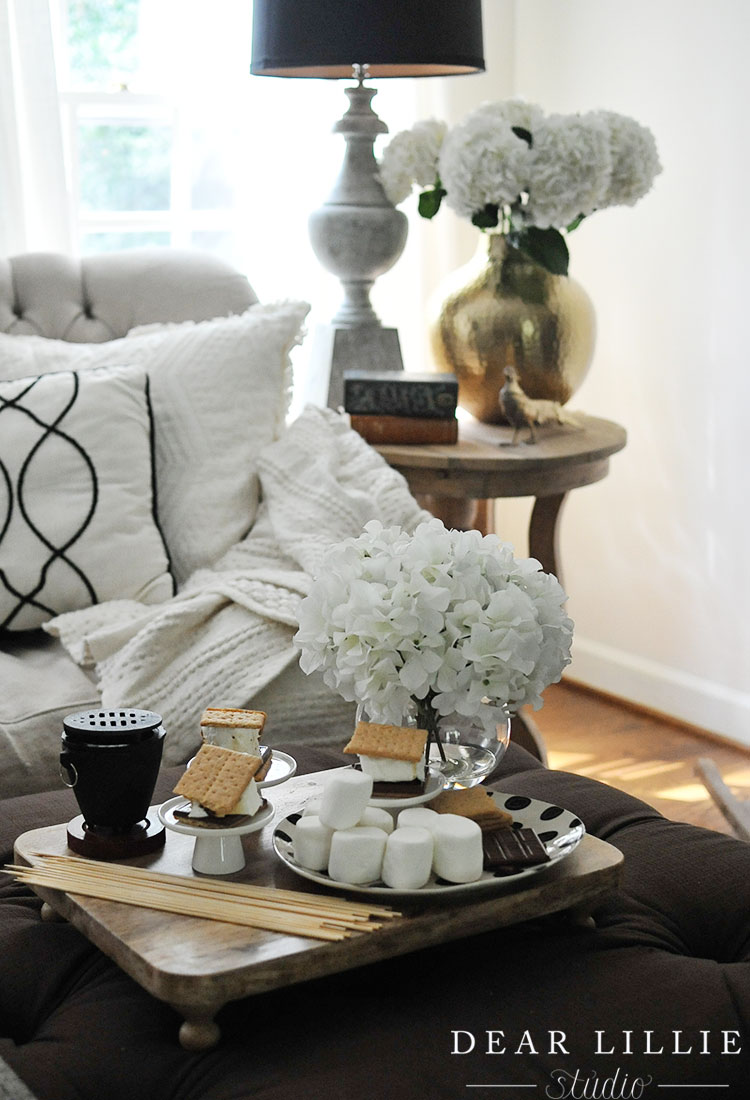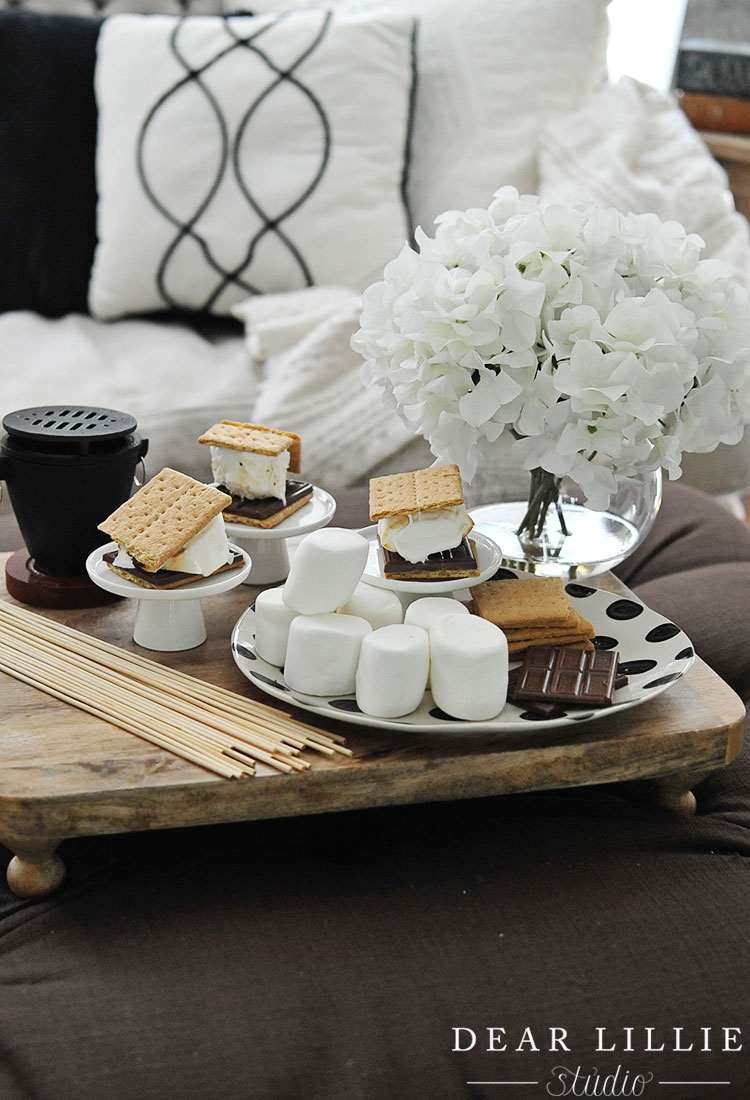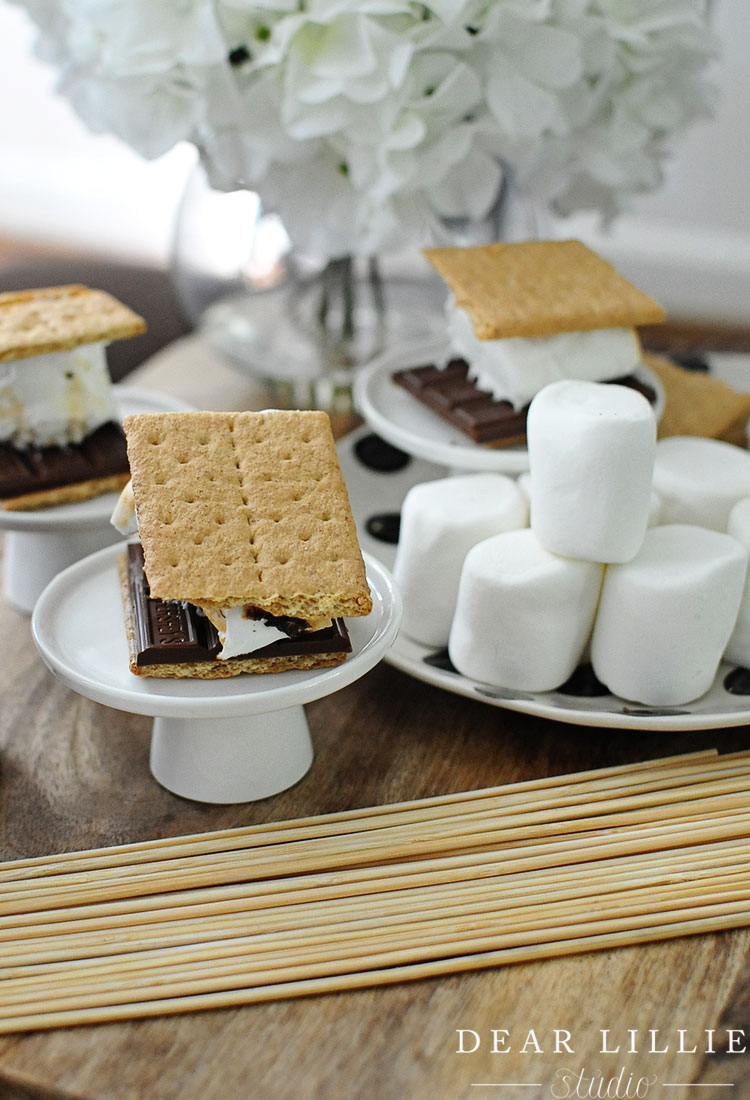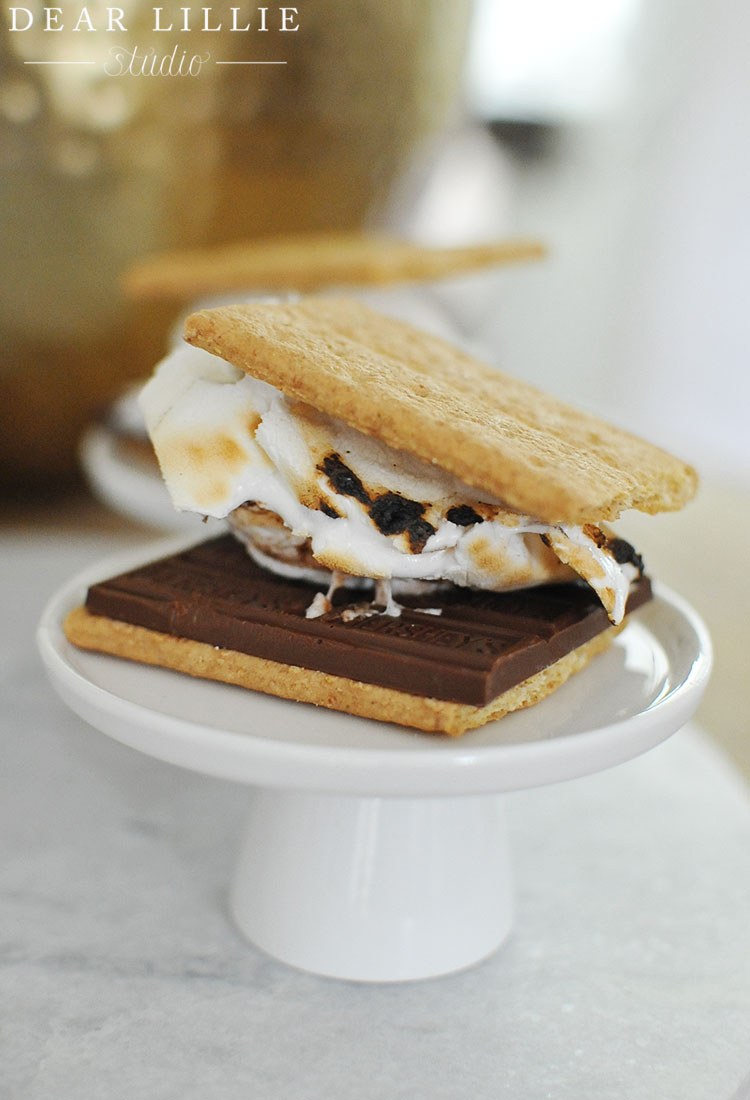 Over on the other side of the room we we added two of these gorgeous tufted chairs! Then on the side table we added a marble tray with these adorable dalmation print mugs.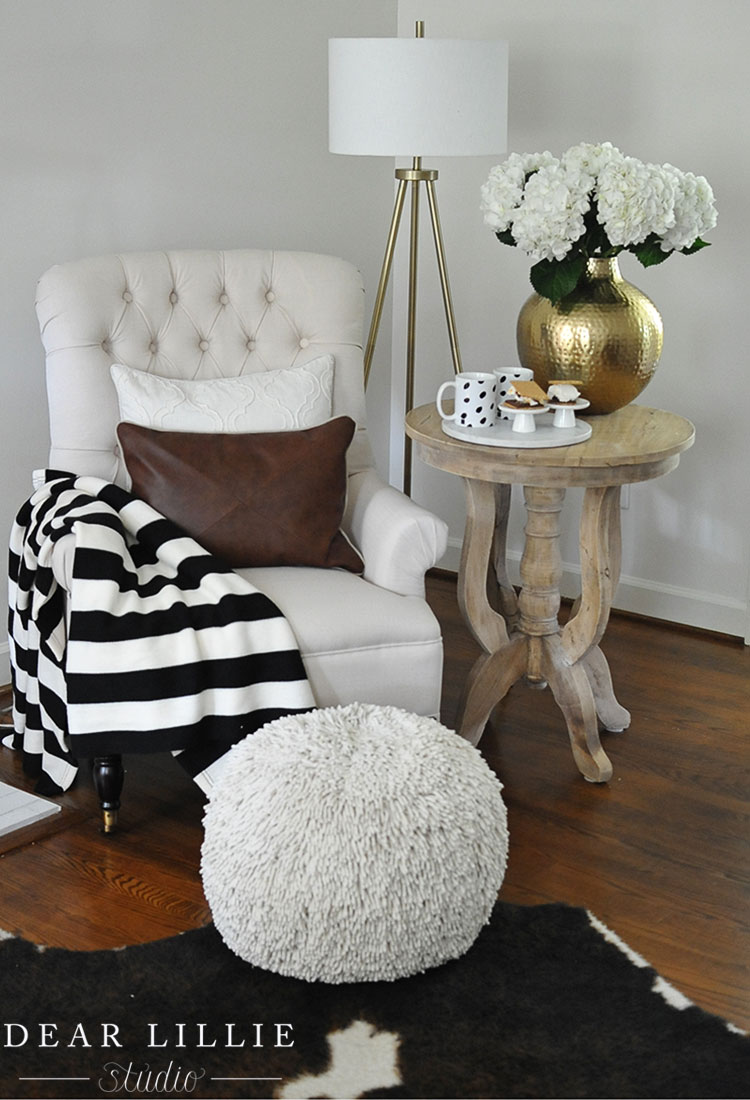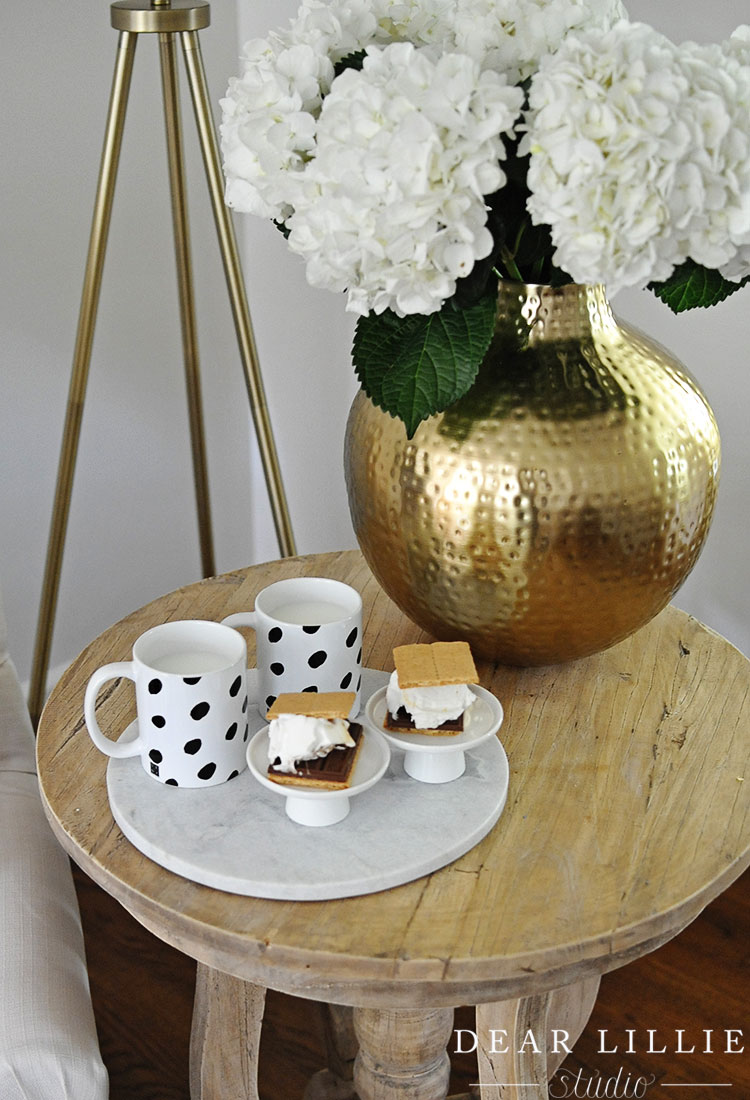 And here is the other corner of the room: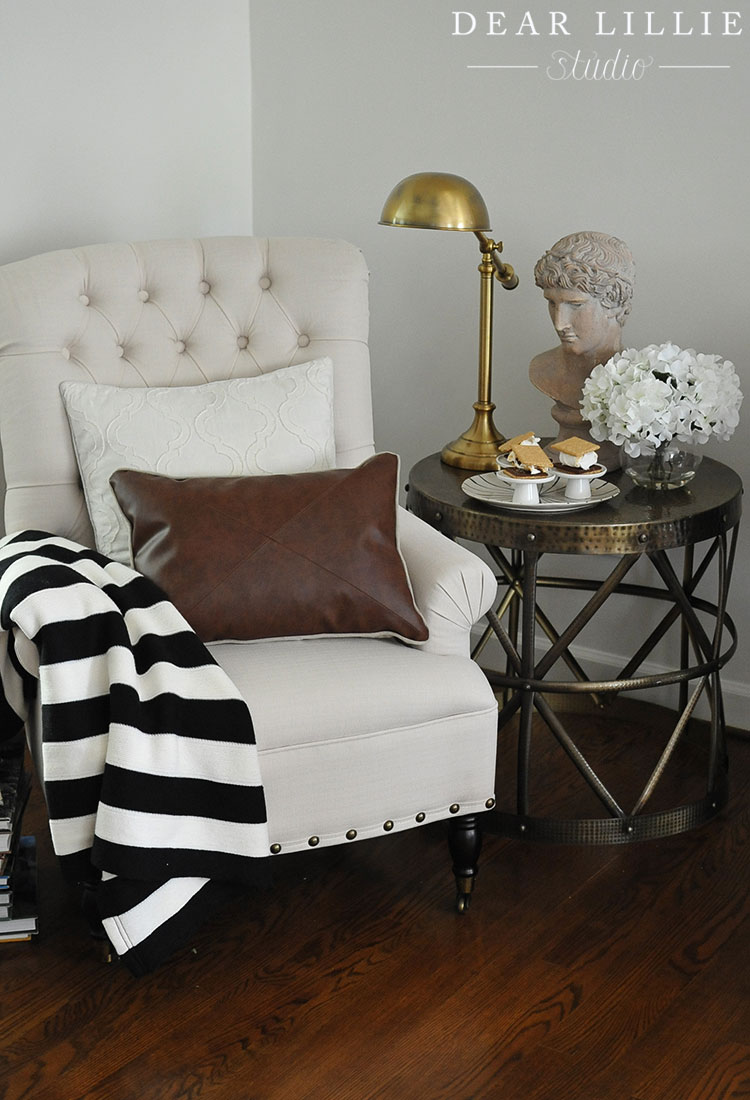 So if you don't have a good spot to make some s'mores outdoors or the weather isn't cooperating I highly recommend giving some indoor s'mores a try!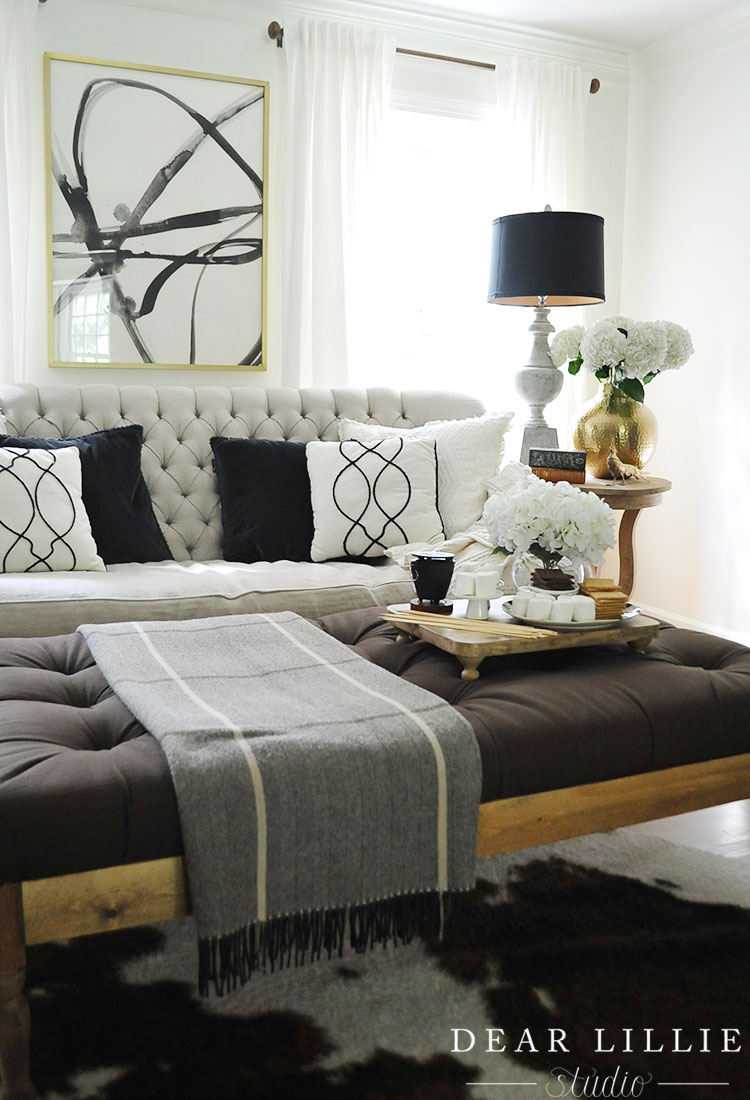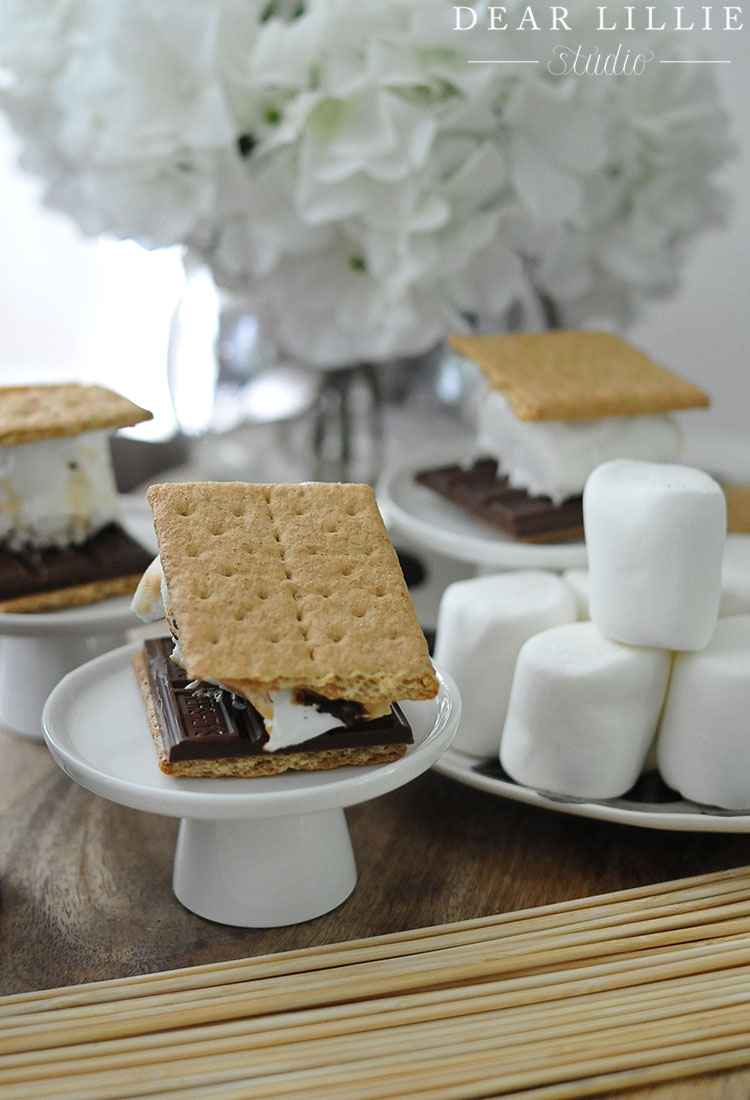 Source List:
Wall Color – White Dove in Eggshell by Benjamin Moore
Trim Color – Existing (it has a slightly greenish color to it so will get a coat of Simply White to match what we are doing in the rest of the house when I get a chance)
Doors – Mopboard Black in Semi-gloss by Benjamin Moore
Mantel – Black Satin in Semi-gloss by Benjamin Moore
Footed Wood Tray – Heritage Lace
Drapery Panels – Ritva from IKEA
Sofa – Barbara Hartman Interiors
Bust – antique, gift
Sconces – Existing
Books – Vintage
Pheasants – antique, gift
Piano – Found at an estate sale
Ring Sculpture – HomeGoods
Black Pillows – HomeGoods (same ones can be found here)
Black and White Pillows – Target years and years ago
Throw – HomeGoods
Tufted Ottoman – we made it, you can read more about the method we used here
Warmly, Jenni
SaveSave
SaveSave
SaveSave