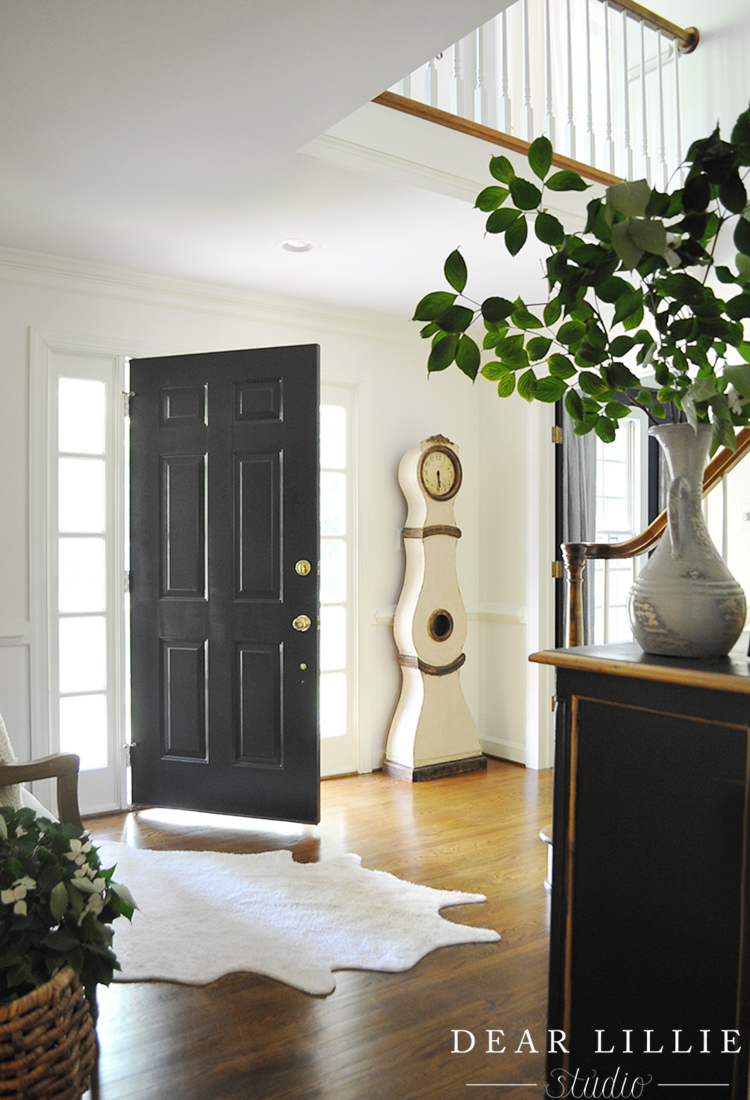 Happy Friday! We have been busy working on some client spaces (some of which we will be sharing here later this summer!)  so haven't done anything new at our home in a while so this is just kind of a quick post popping in to say hi and with a few pictures of our entryway with some fresh branches from the yard and our Mora clock moved in here.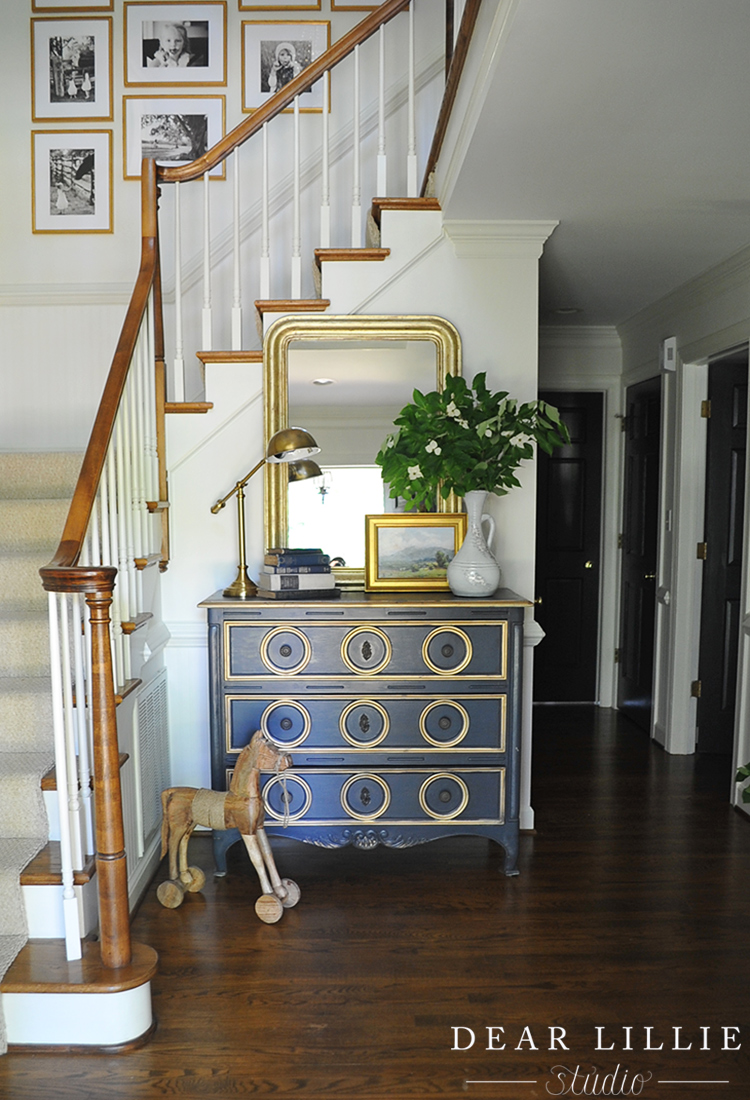 I still haven't found the right rug for in here so keep stealing this one from upstairs.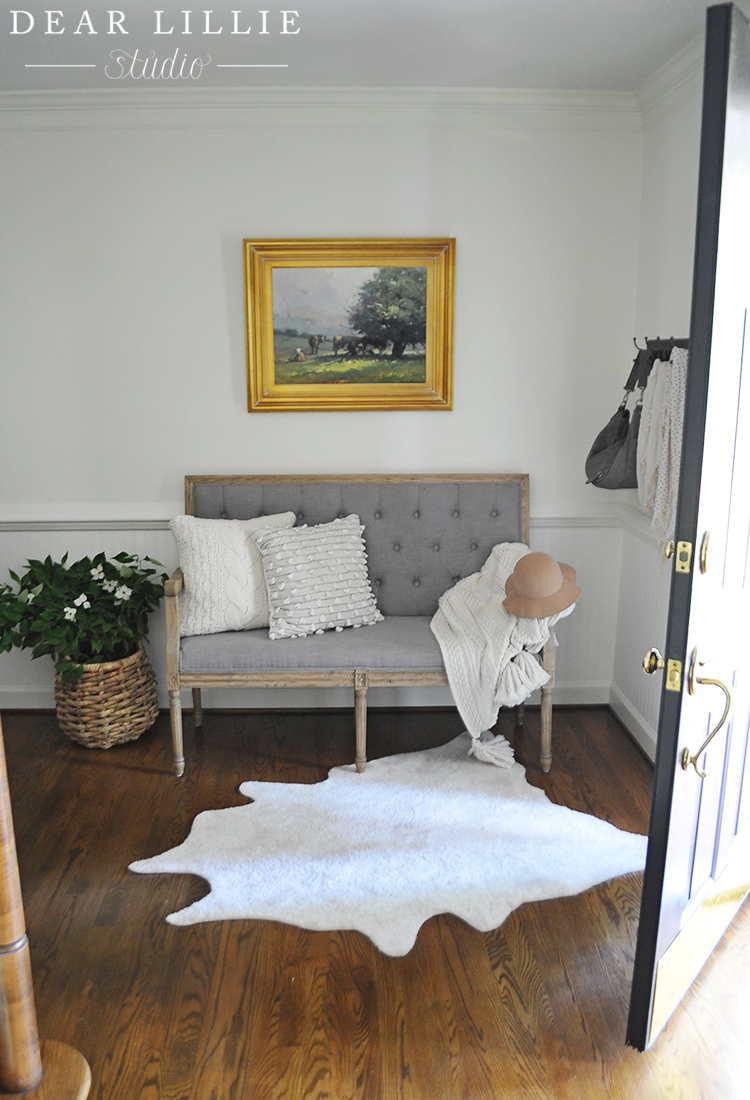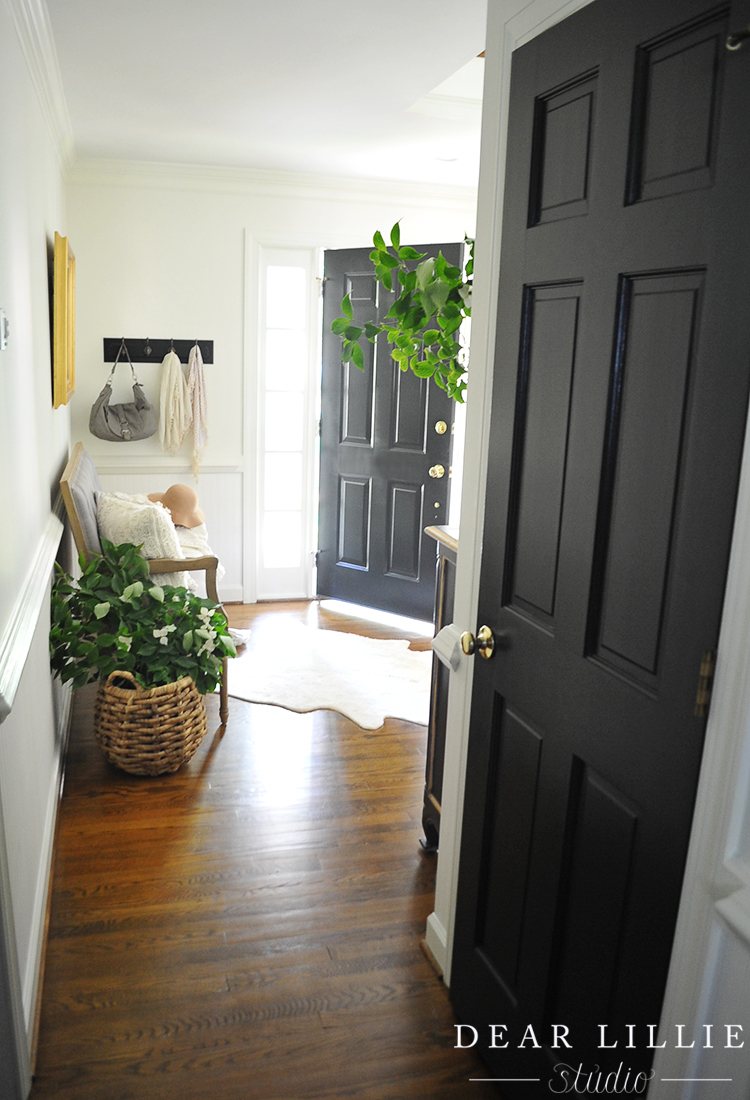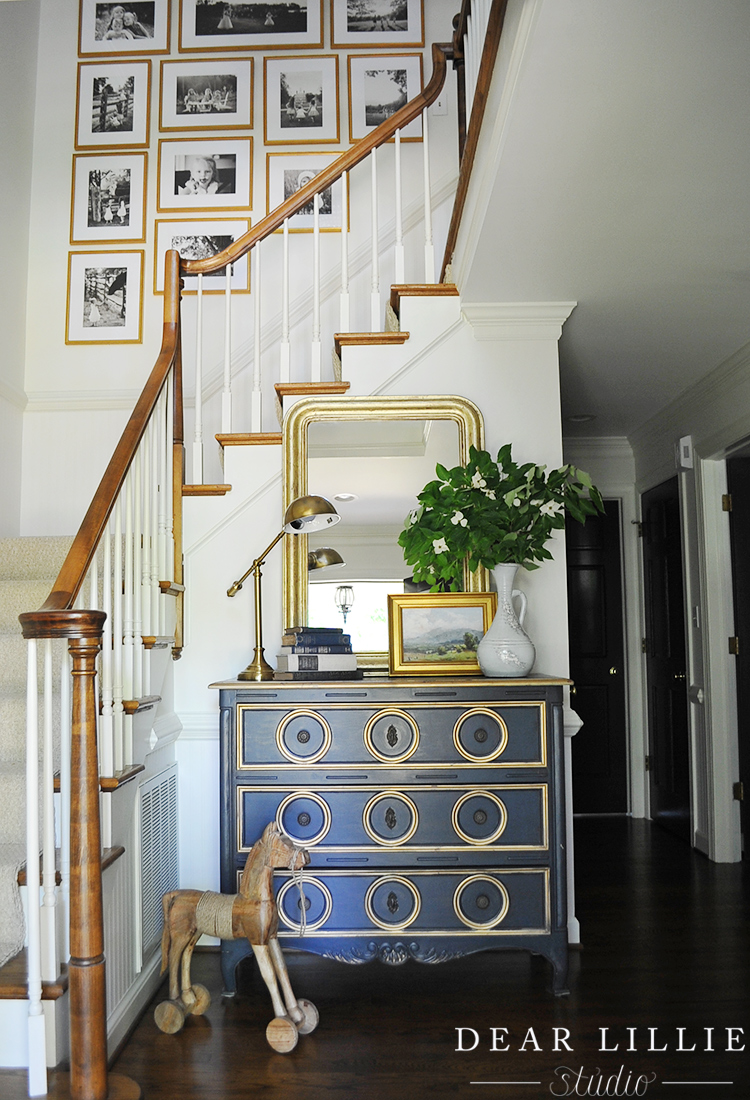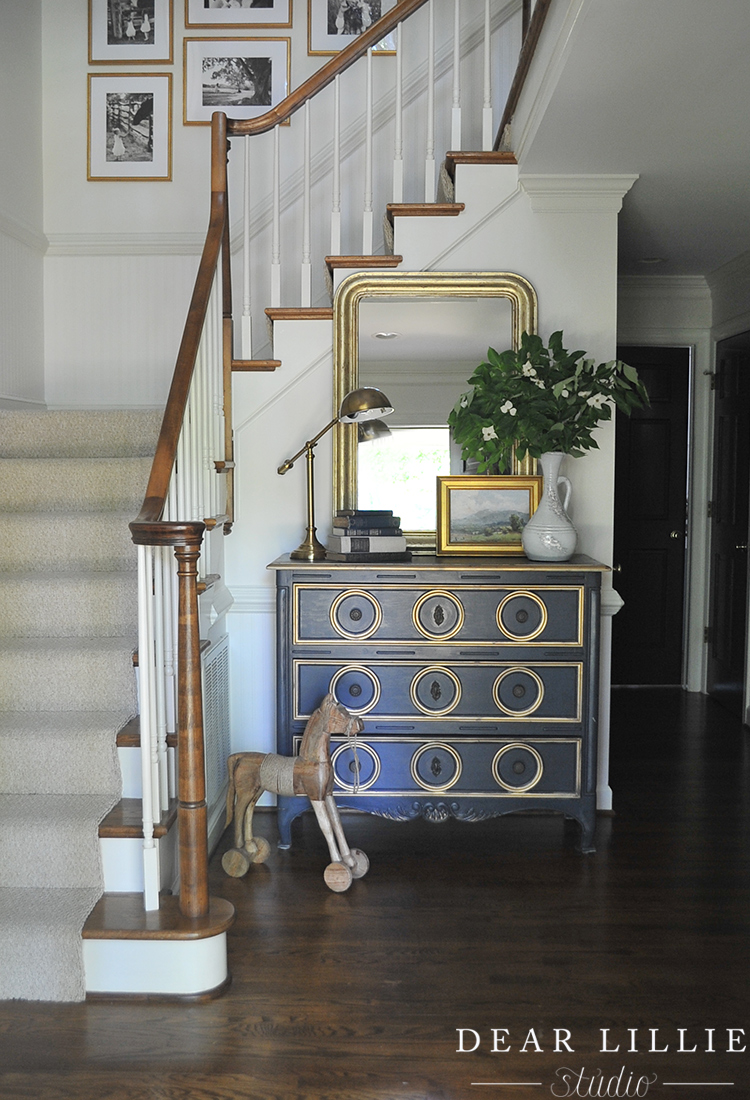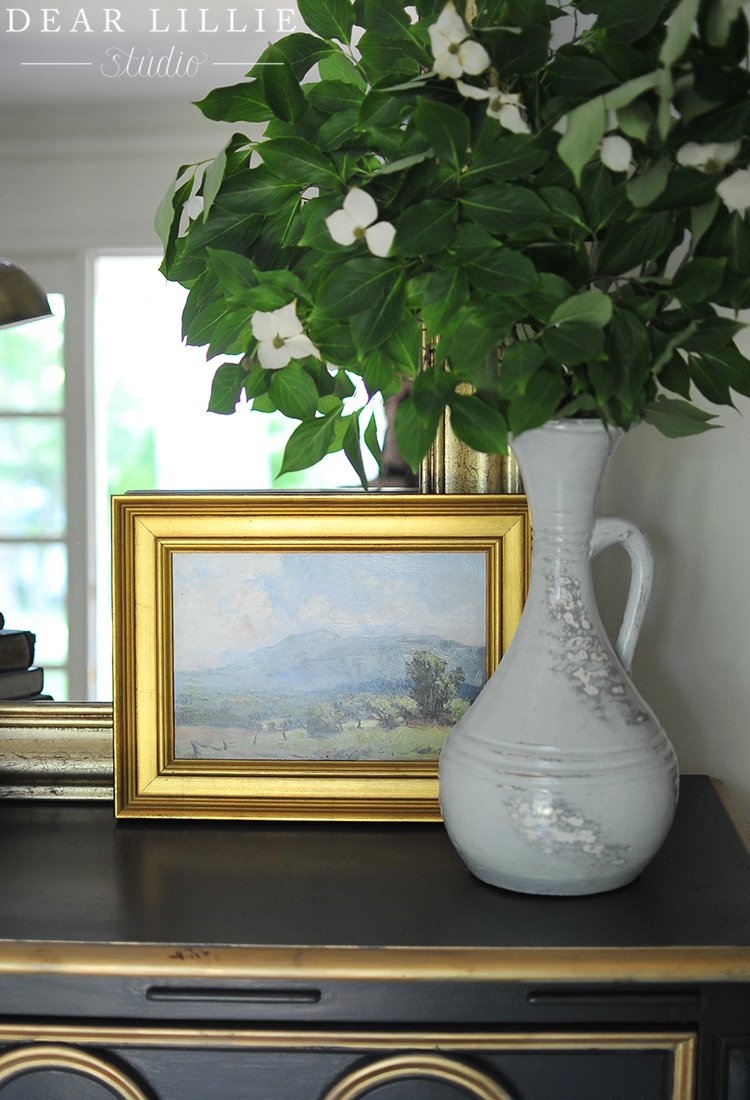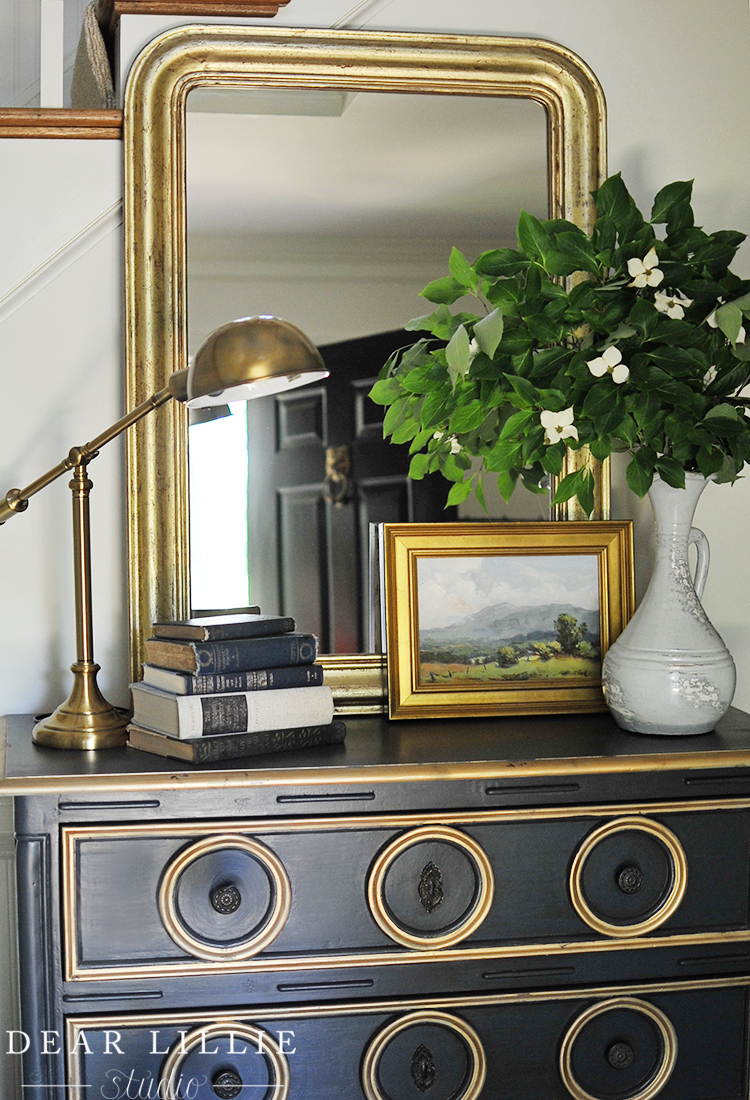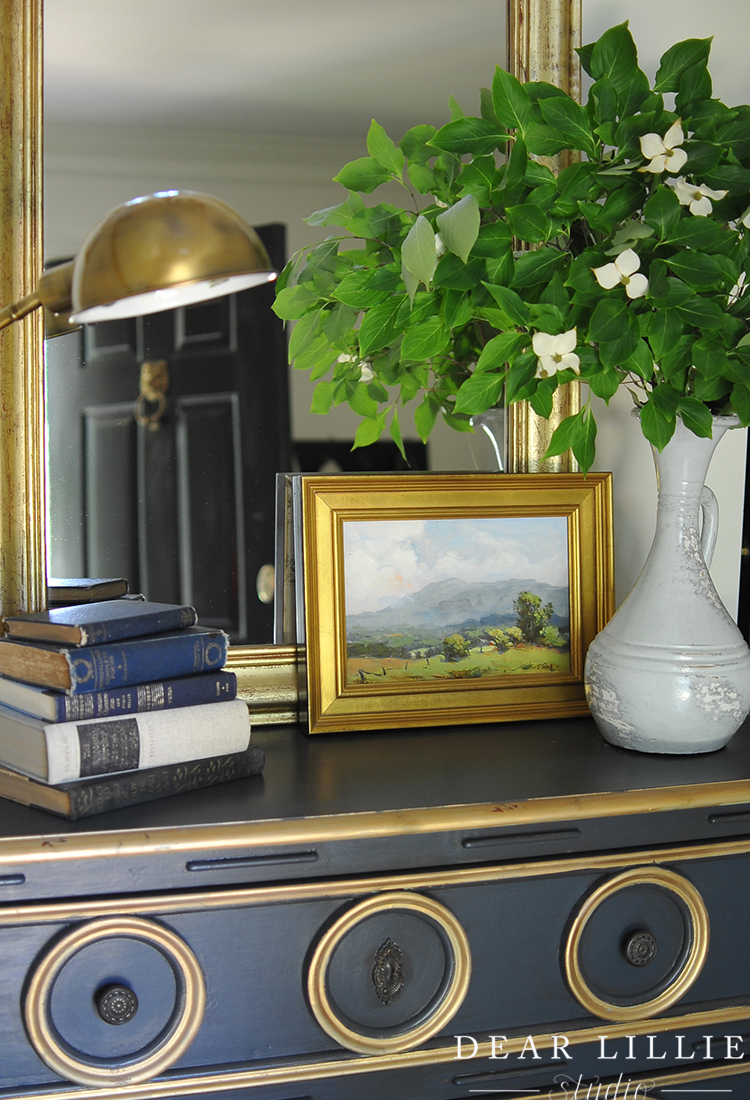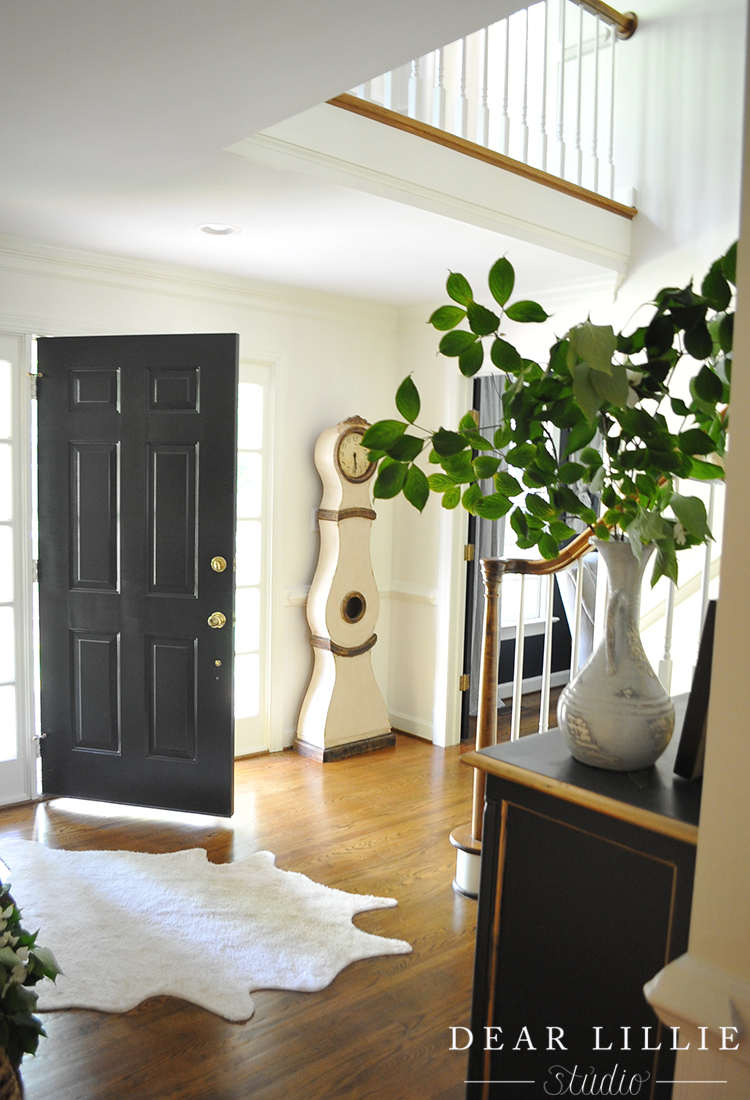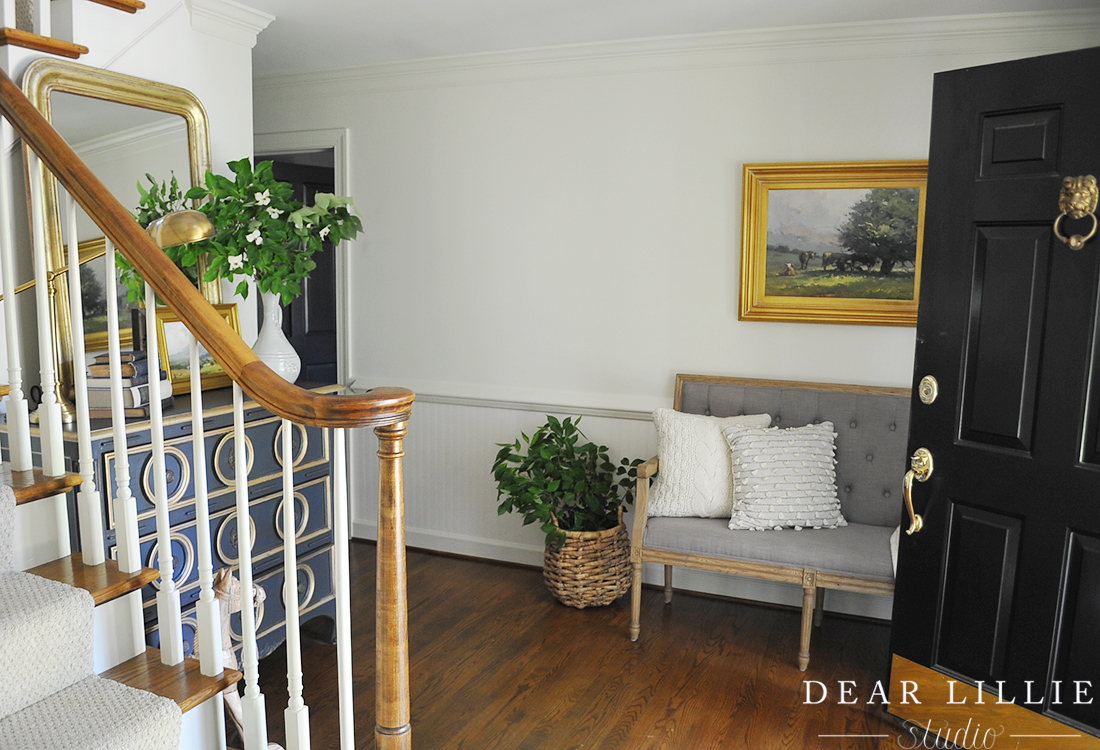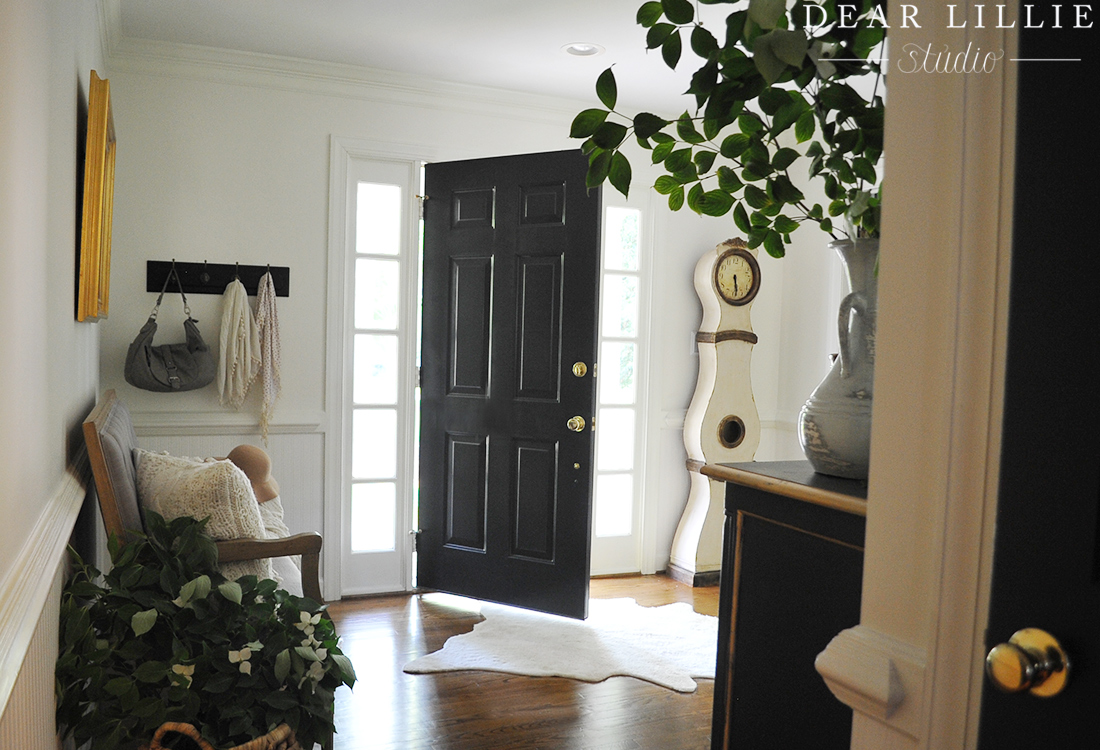 And here is the landing area at the top of the entryway stairs: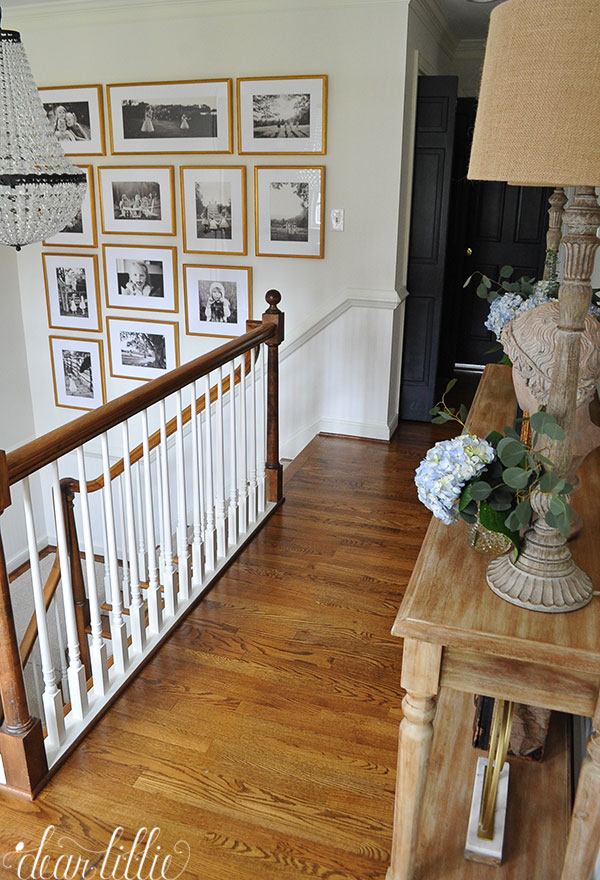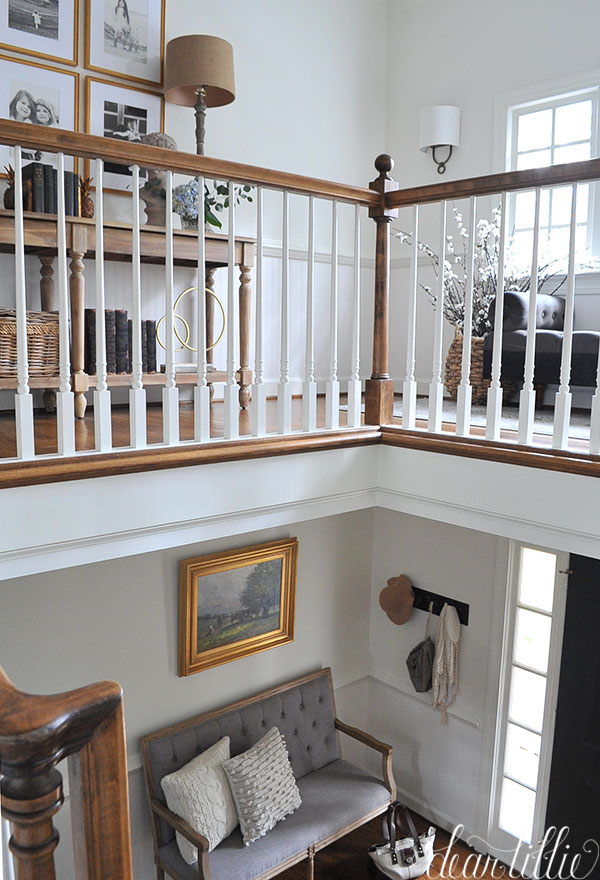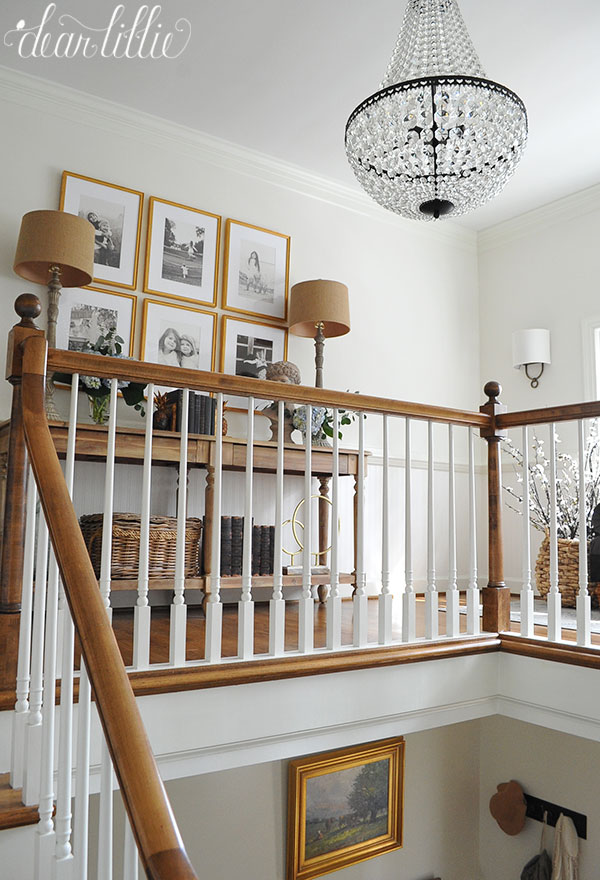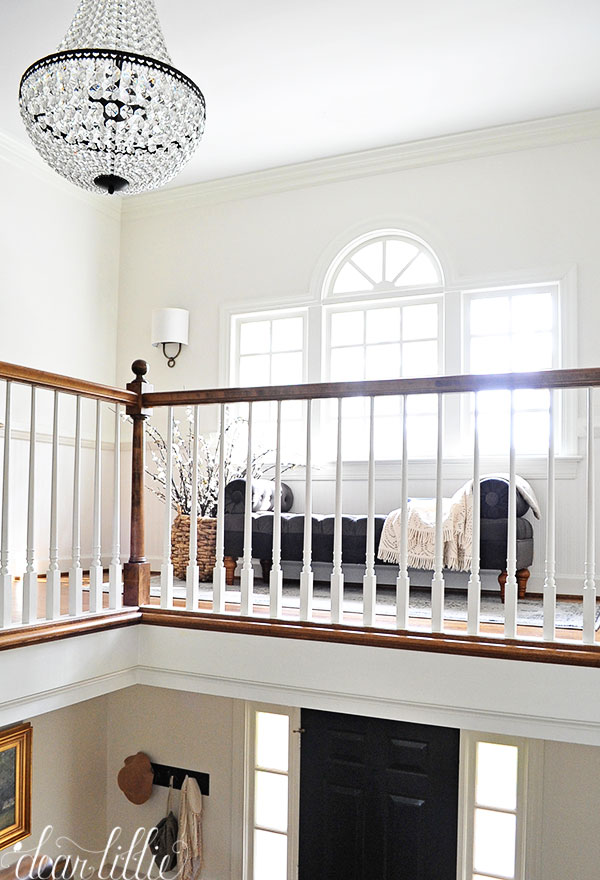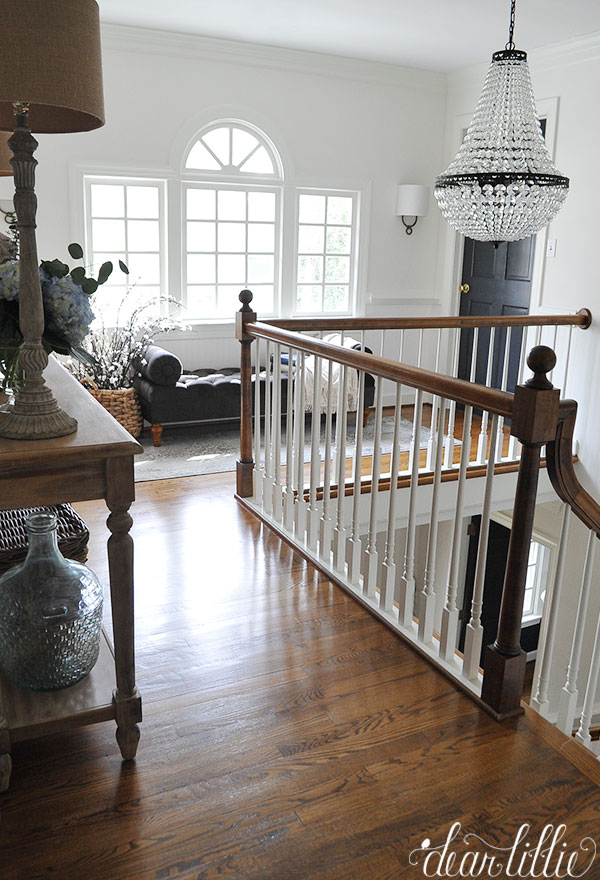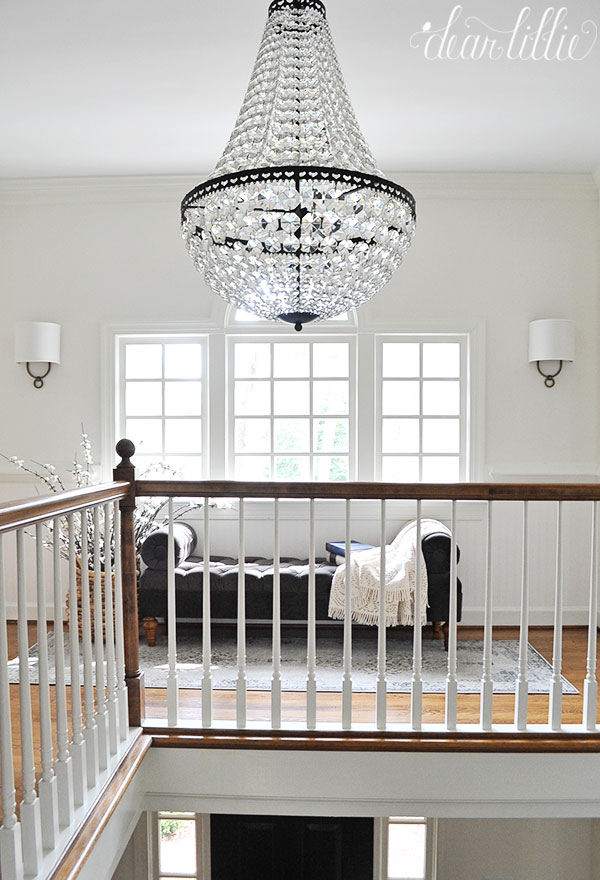 Entryway Source List:
White Trim – ExistingWalls – White Dove in Eggshell by Benjamin MooreDoors – Mopboard Black in Semi-gloss by Benjamin MooreBeadboard Wallpaper Below Chair Rail – Can be found hereCowhide Rug (smallest size) – LoloiGold Ring Chest – Soft Surroundings (painted Wrought Iron by BM)Mirror – Soft SurroundingsMora Clock – local shop several years ago (can be found here, here and here)Lamp – HomeGoods (similar one here and here)Blue Urn – HomeGoodsBooks – Vintage – similar ones can be found here, here and hereHorse – HomeGoodsPainting on Chest and on Wall – Gift from FamilyBench – HomeGoodsThrow – HomeGoodsKnit Pillow – Joss and MainOther Pillow – TargetHooks – HomeGoodsHat – JoyfolieScarf – JoyfolieGray Bag – Kelly MooreBasket – HomeGoods

Throw – HomeGoods
Lamps – HomeGoods
Bust – Vintage (was a gift from family)
Blue Glass Jug – Decor Steals
Basket on Bottom Shelf of Console – Savvy seven or eight years ago
Books – HomeGoods
Gold Ring Sculpture – HomeGoods
Basket Holding Branches – HomeGoods
Have a wonderful weekend! 
– Jennifer