Hello! I hope you all are doing well and had a wonderful Fourth of July! This is just a quick post with a few random photos like this one of the fresh peonies in our breakfast area, a couple of photos of our "piano room", and a few sneak peeks at some upcoming posts I am working on including our bonus room and a client's sitting room! I am hoping to have our bonus room post up this weekend but in the meantime here are a few shots: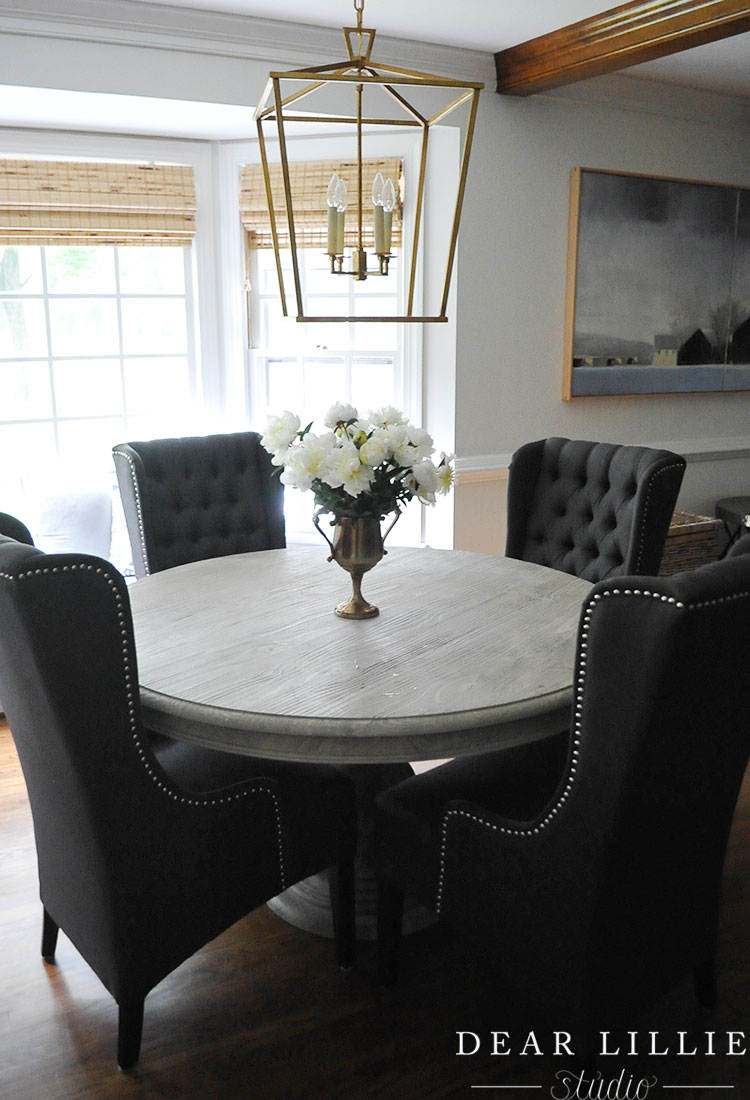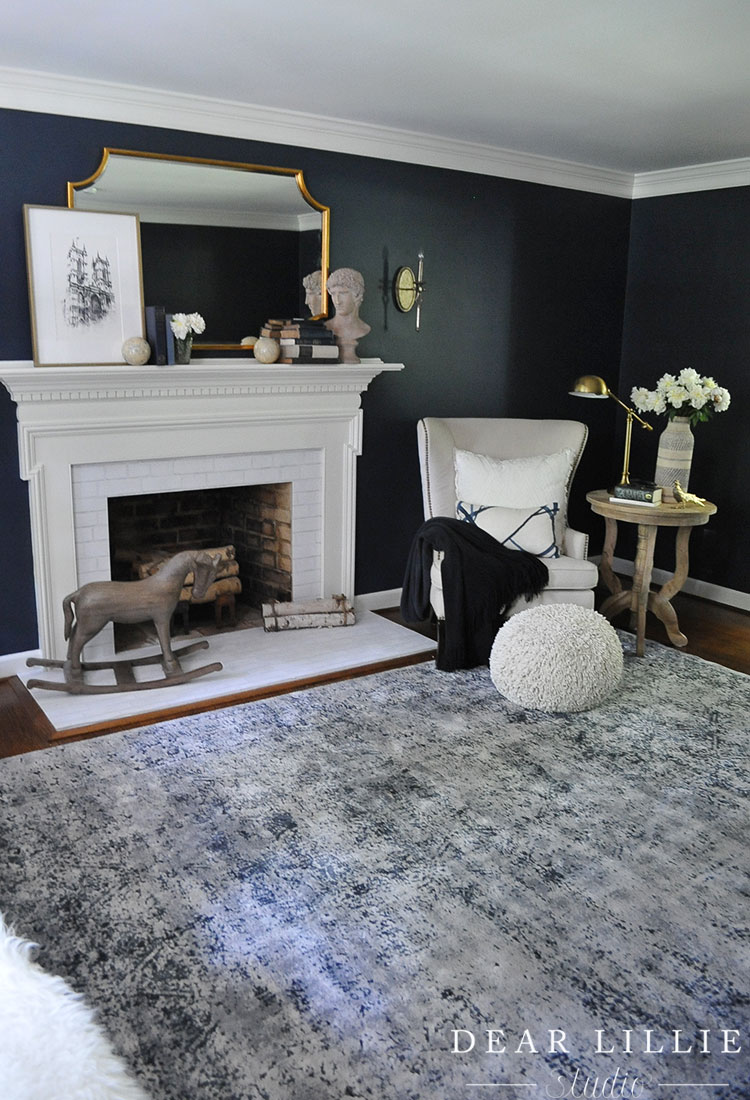 I am going to be switching things up a little bit in here probably next month so the next time I share pics of this room is will probably be a different color – ha!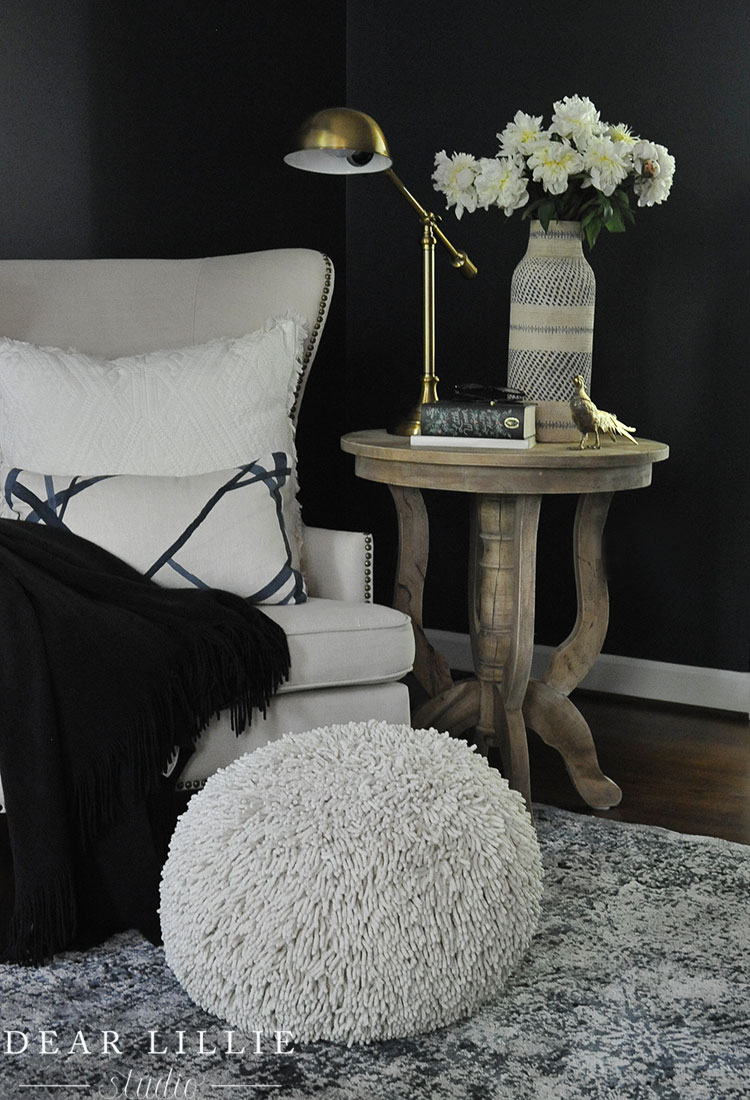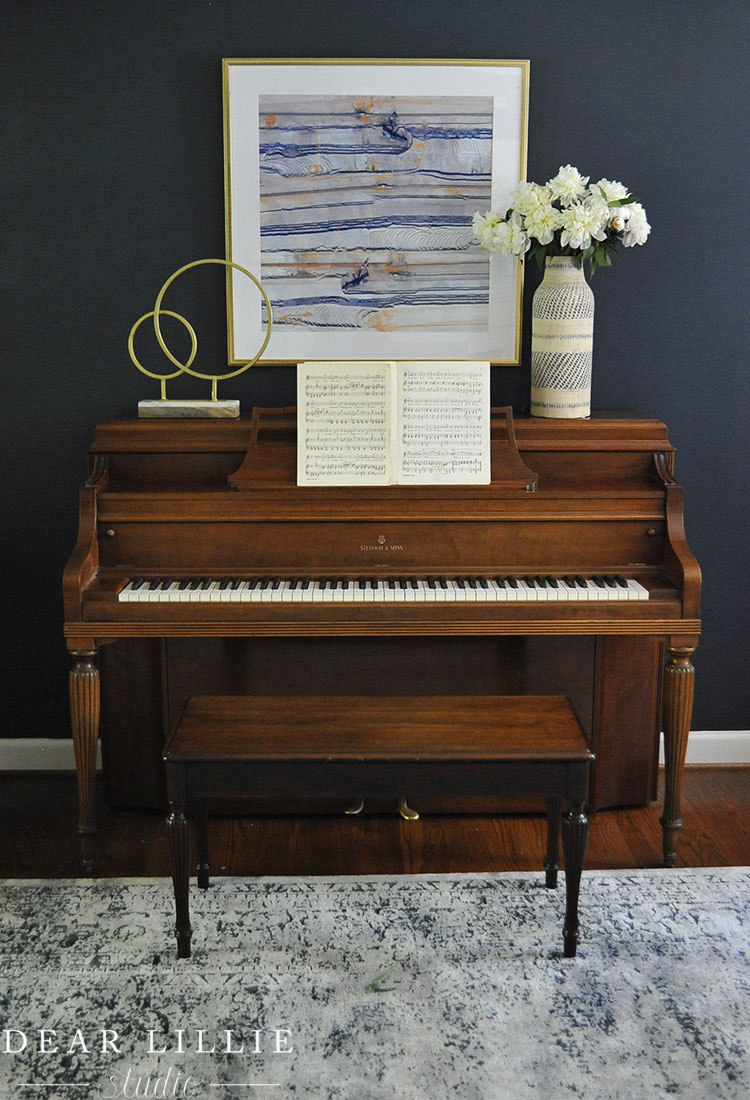 And here is a little peek at our bonus room: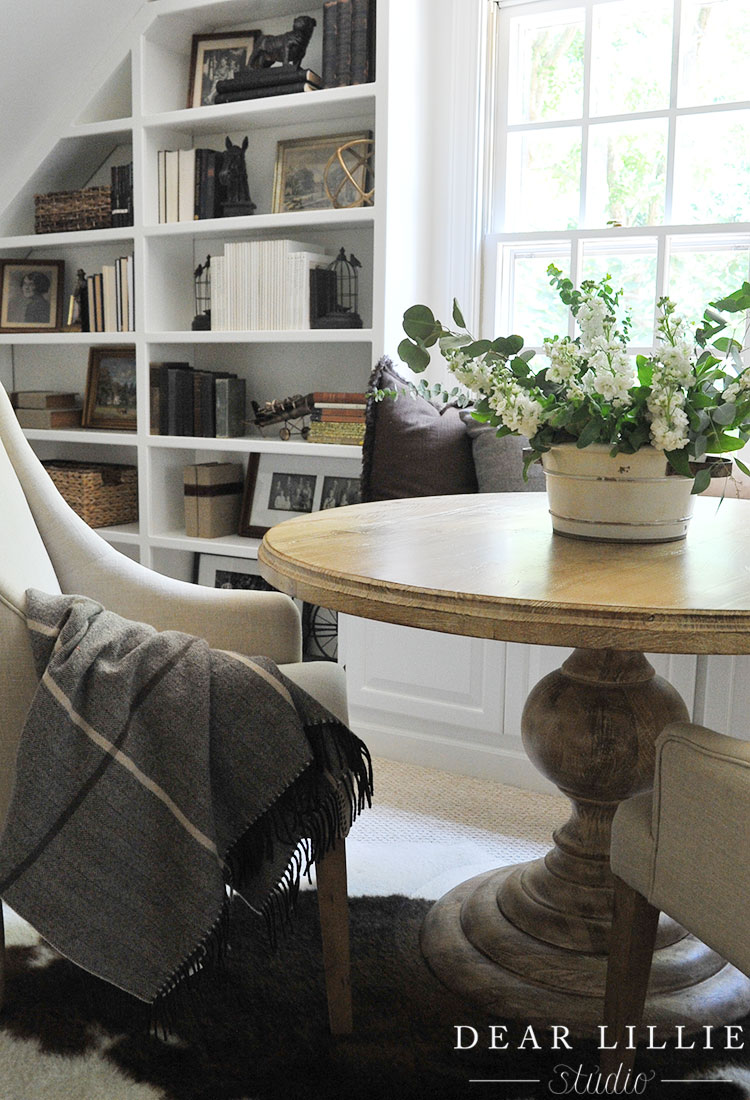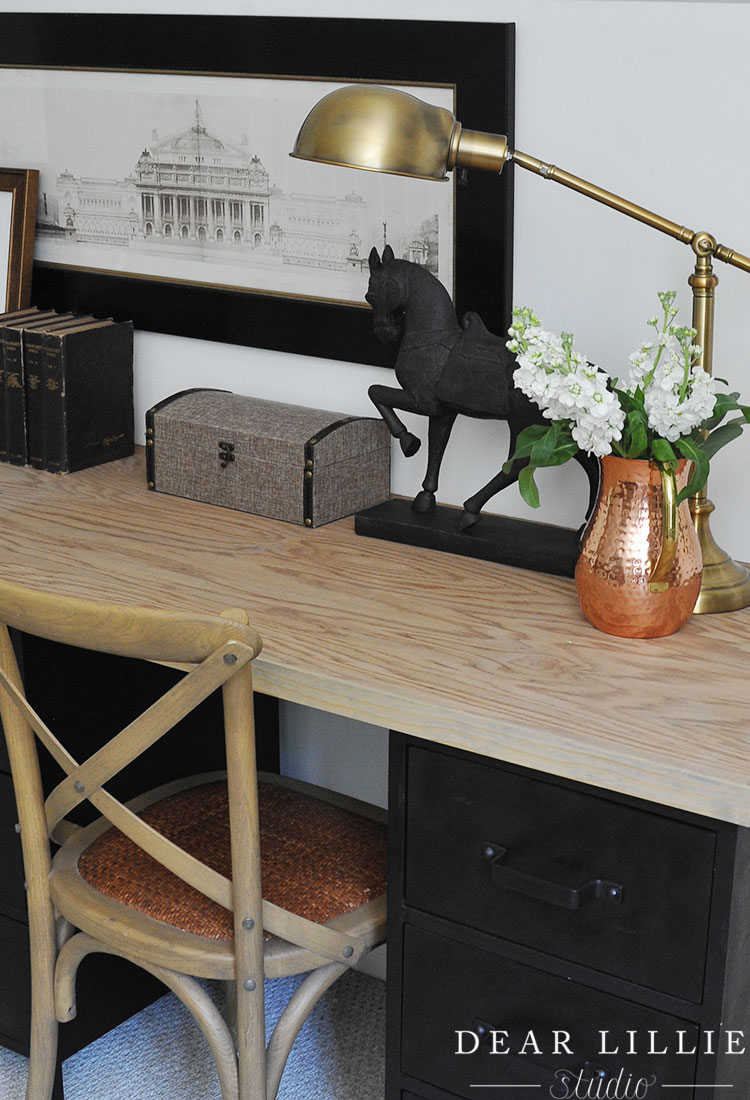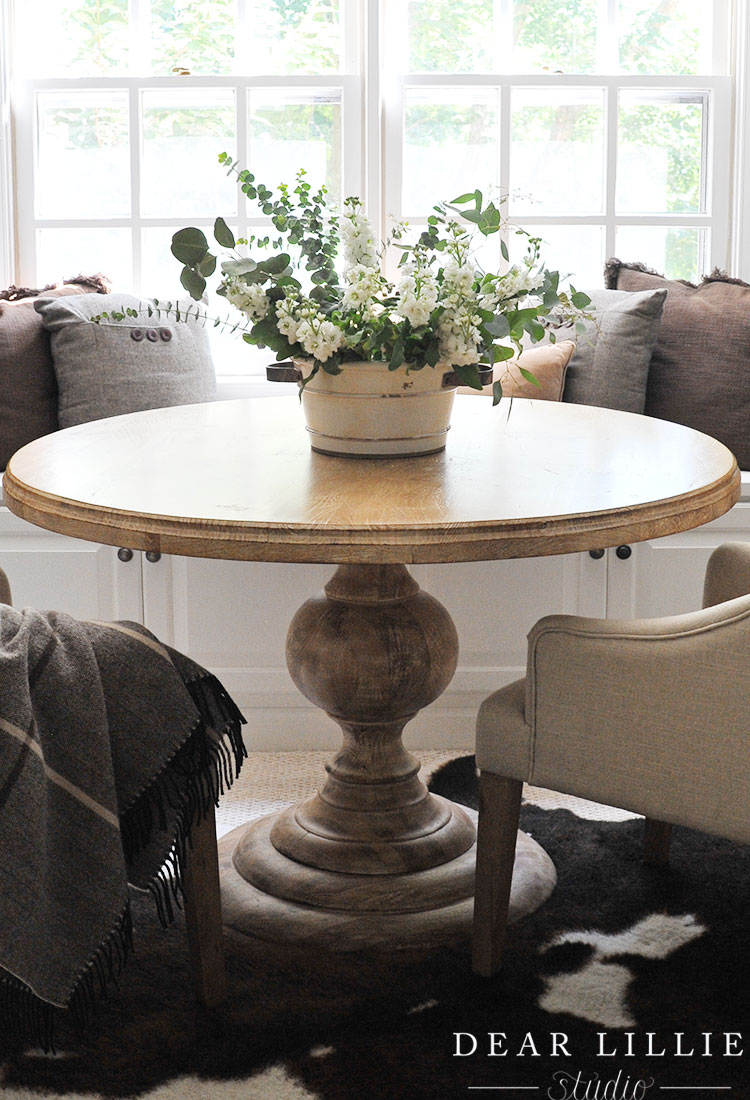 And here is a little peek of a client's sitting room: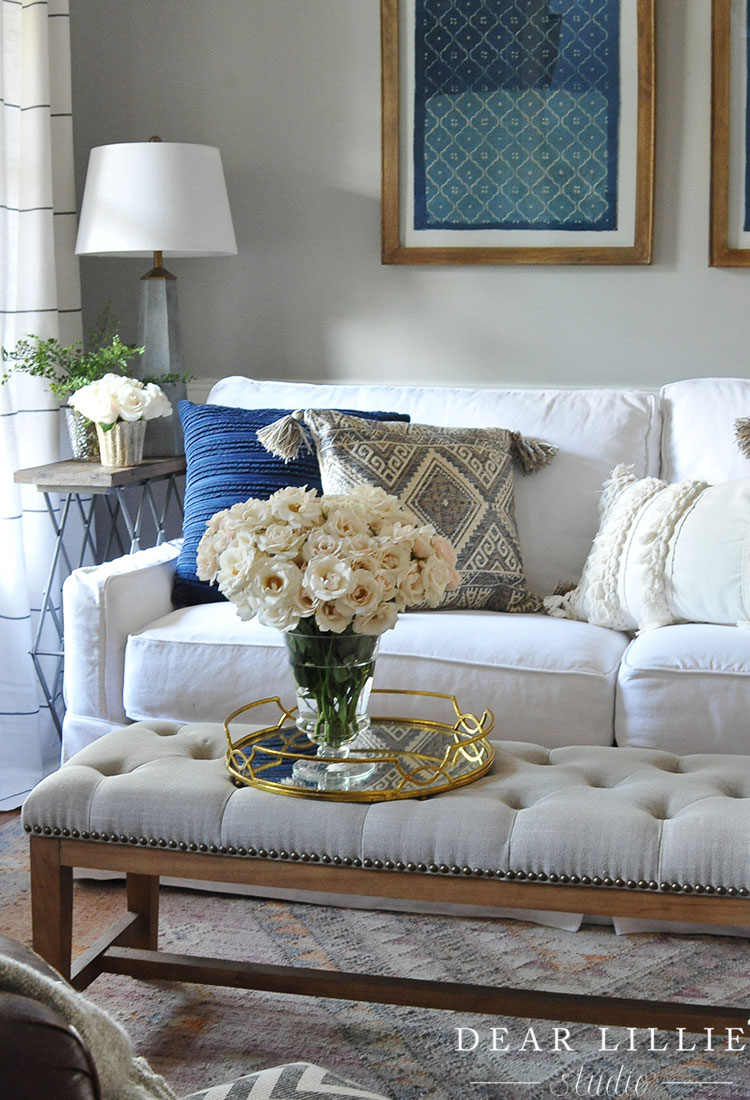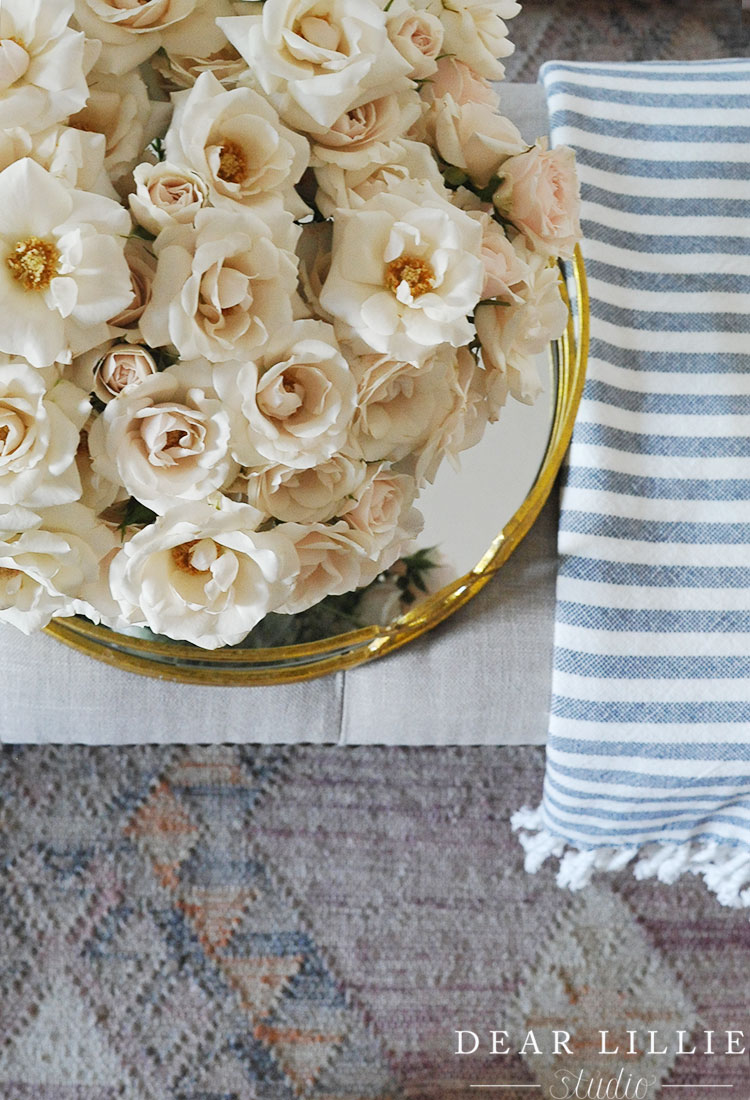 I can't wait to share more! We will include detailed source lists for the bonus room and sitting room when we do those posts.
Here is a source list for our family room (and you can see more photos here):
Wall Color – Blue Note in Eggshell by Benjamin Moore
Trim Color – Existing (it has a slightly greenish color to it so will get a coat of Simply White to match what we are doing in the rest of the house when I get a chance)
Doors – Mopboard Black in Semi-gloss by Benjamin Moore
Sofa – Barbara Hartman Interiors
Bust – antique, gift
Glass Vase with Hydrangeas – TJMaxx years ago – had a lid but it broke so now I use it as a vase
Sconces – Existing
Books – Vintage
Pheasants – antique, gift
Piano – Found at an estate sale
Ring Sculpture – HomeGoods
Throw – HomeGoods
And here is one for the kitchen table area:
Kitchen Table – Wayfair
Charcoal Covered Chairs – Wayfair 
Gold Lantern – Lighting Design (you call one of their showrooms to order)
Blinds in Bay Window – Levolor from Lowes
Warmly, Jennifer
SaveSave
SaveSave