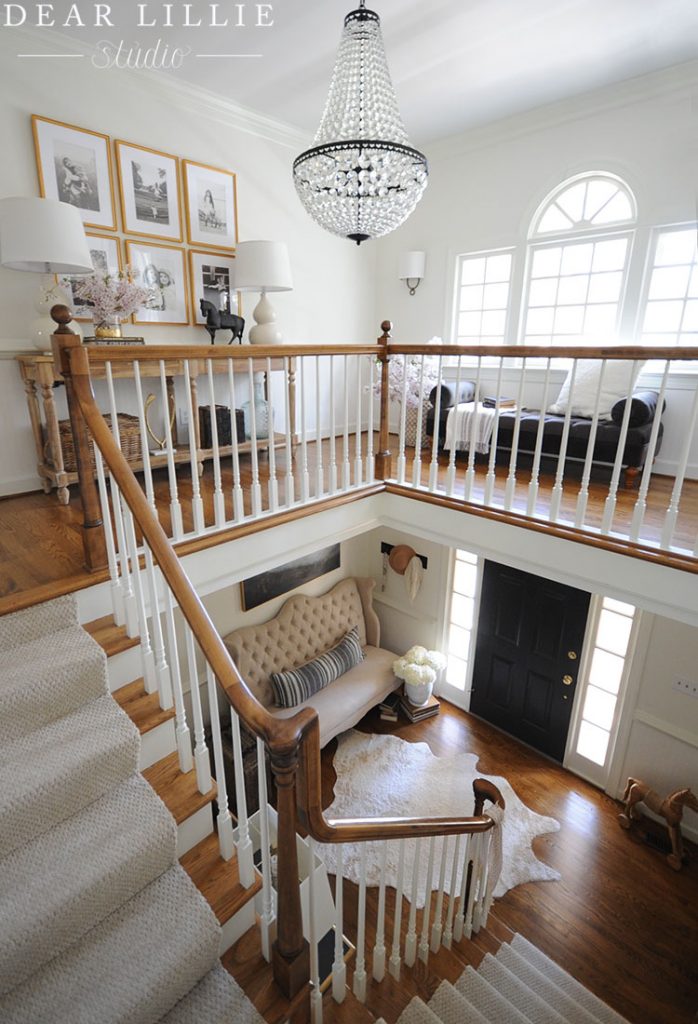 Good morning! I hope you all are having a wonderful weekend! I love this time of year when all of the branches start to bud and blossom! There are so many trees in our area that are just bursting with life which always makes me so happy after a long winter. I love having lots of cut branches throughout the house. We often get asked how long they last and honestly it just depends on the type of branch and how early you cut it. For instance the ones we had in our Easter photos lasted 8 days before they started to shed. These ones on the other hand only lasted a few days before they started getting messy, but I cut them later than I had planned on.  Over the years we've had them last anywhere from 2 days to 2 weeks. It definitely helps if you cut them early on before they are fully in bloom and I have definitely noticed some types tend to last longer than others. You can also cut them before they start to blossom and "force" them.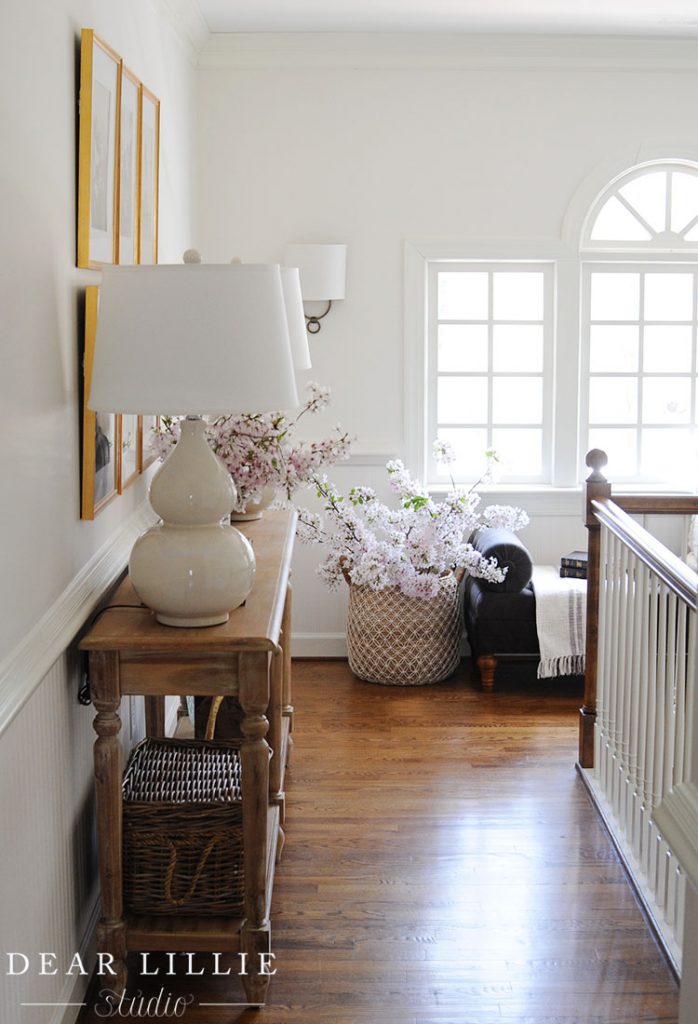 Here are some photos of our upstairs hallway. I love the cheery feeling the branches add.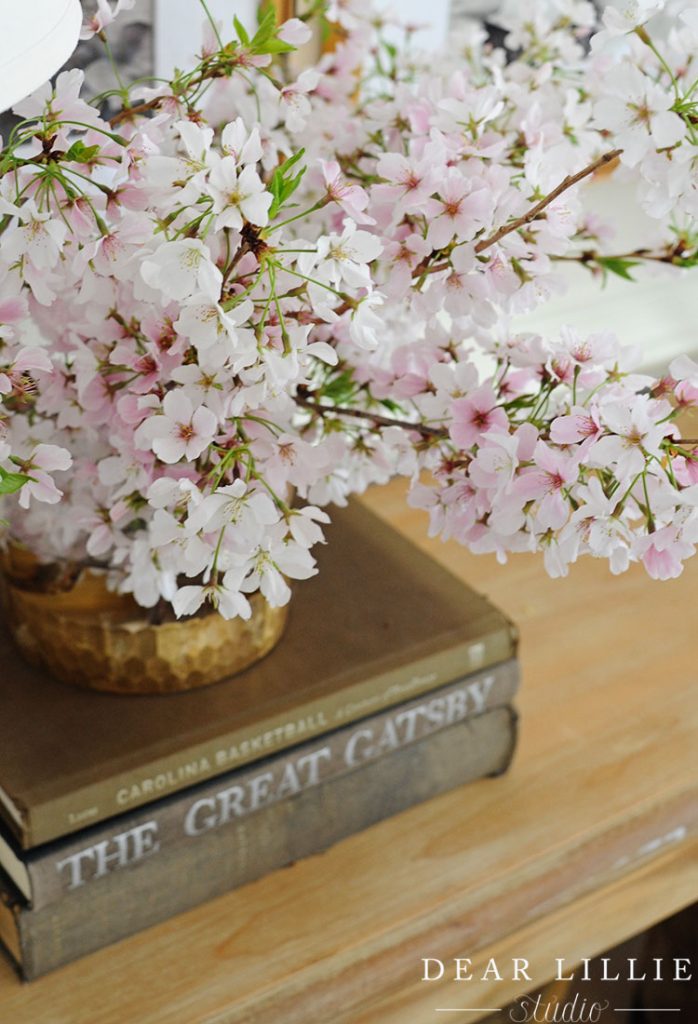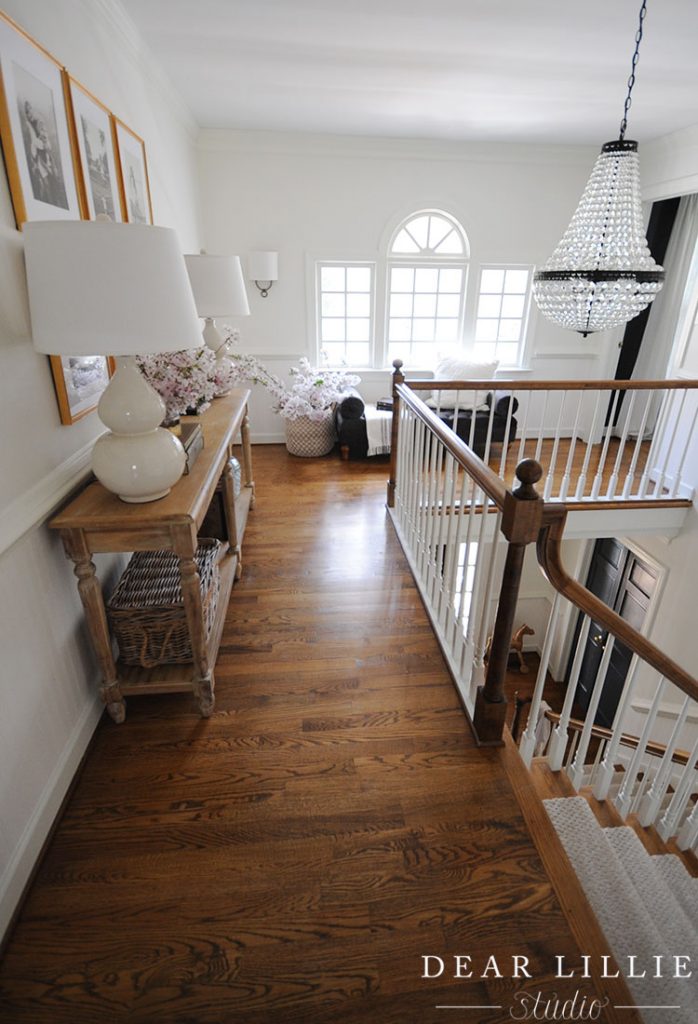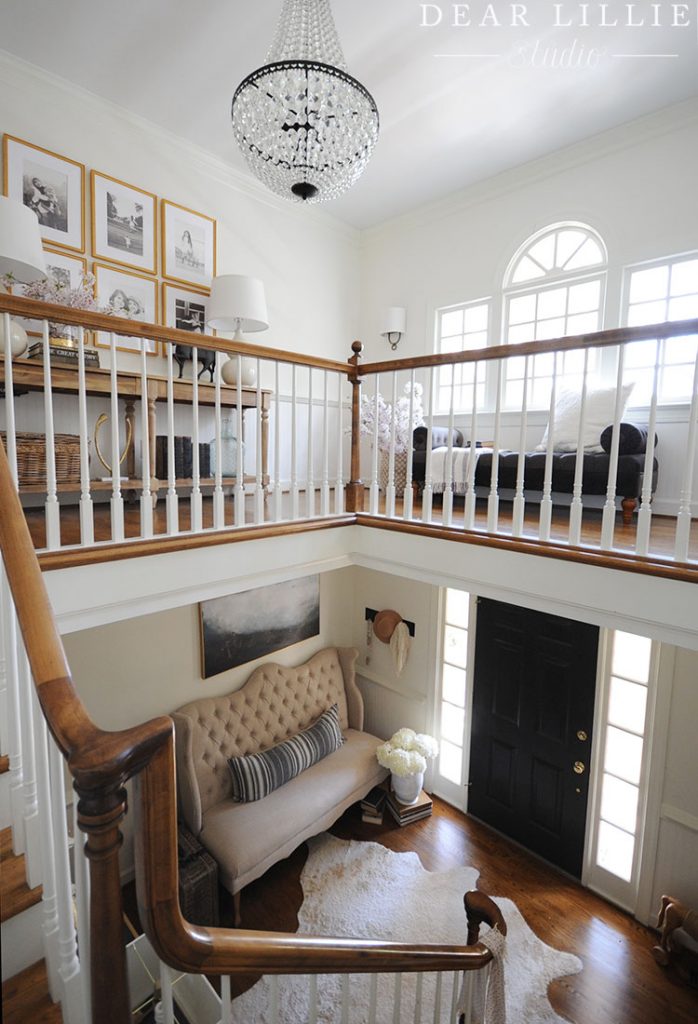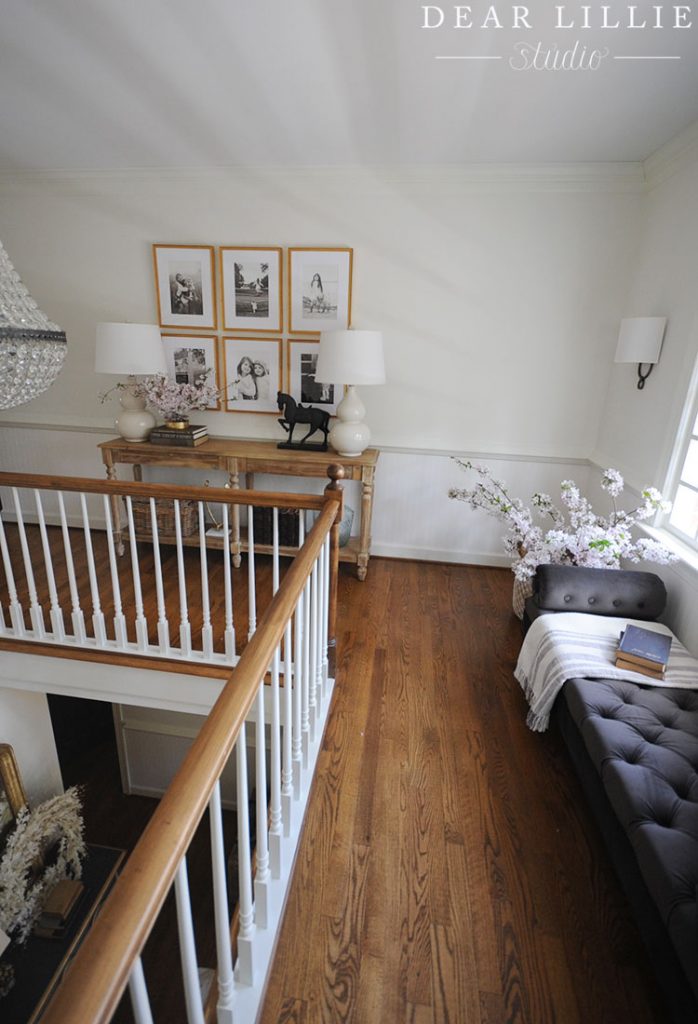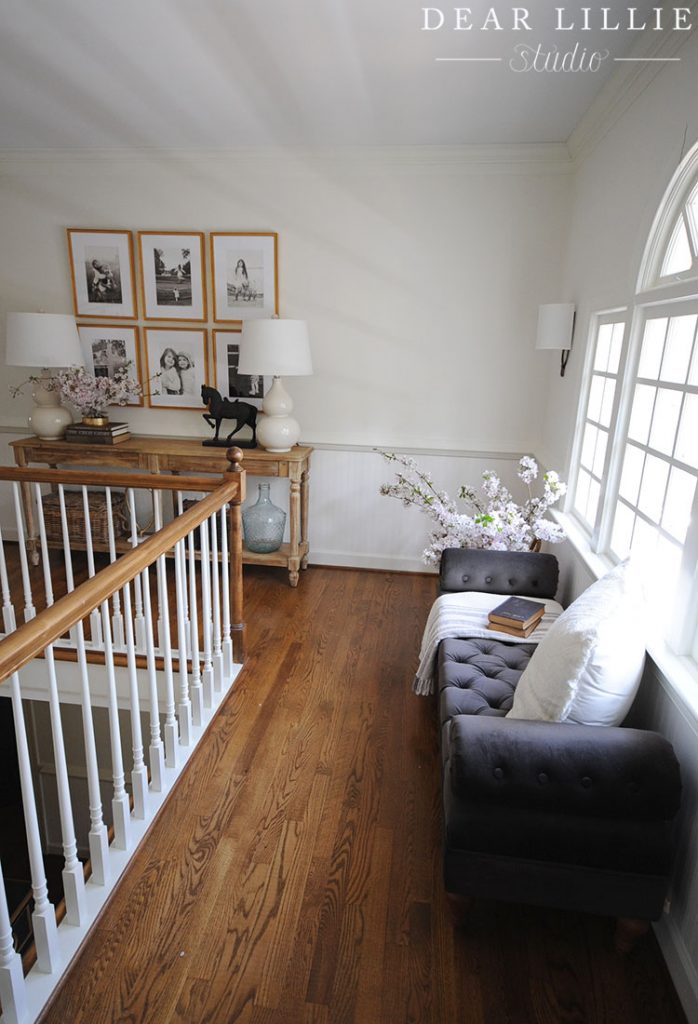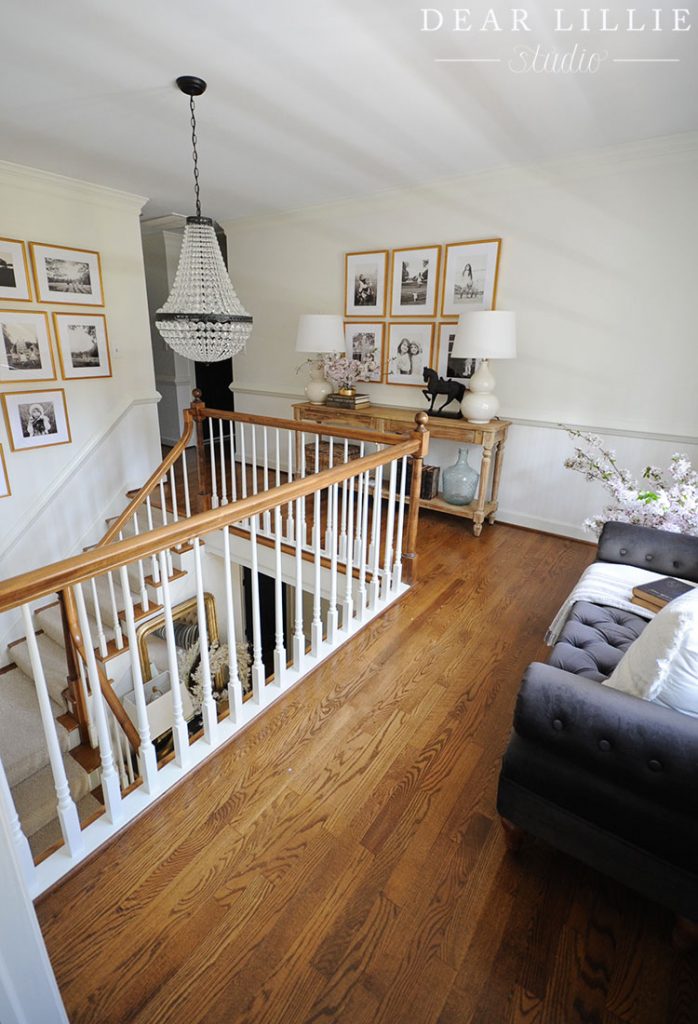 I have a basic glass vase lining the inside of this basket so the branches are sitting in fresh water!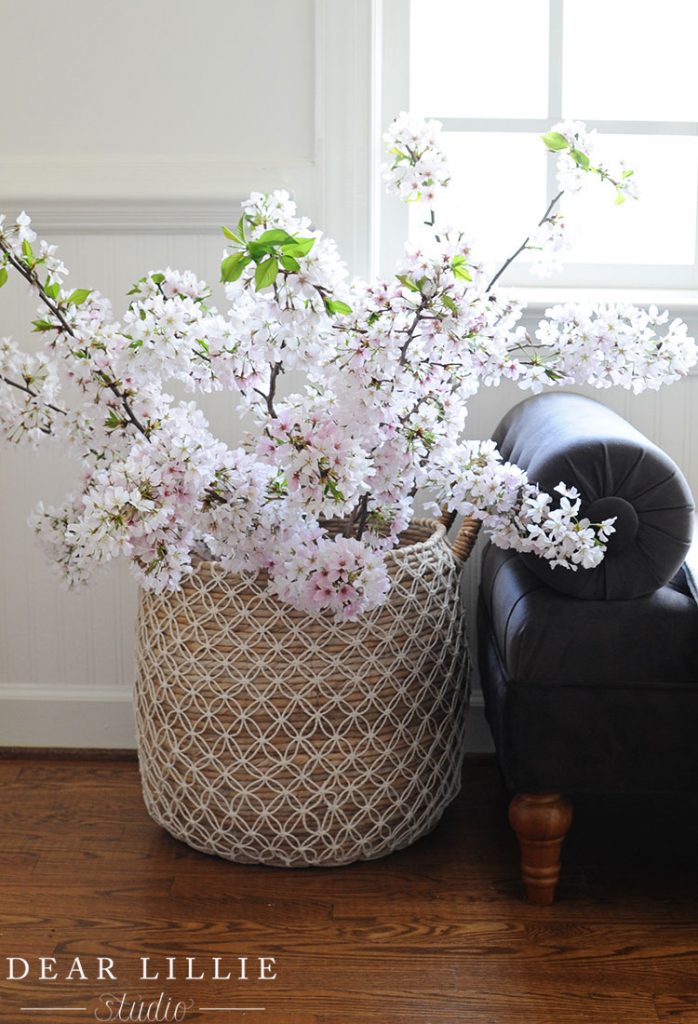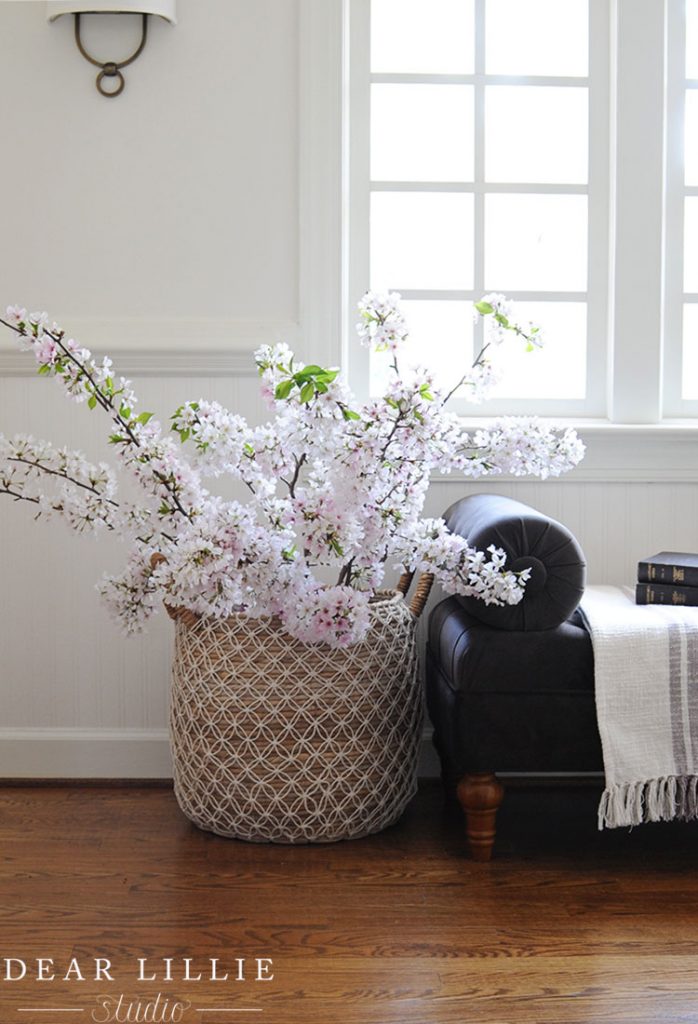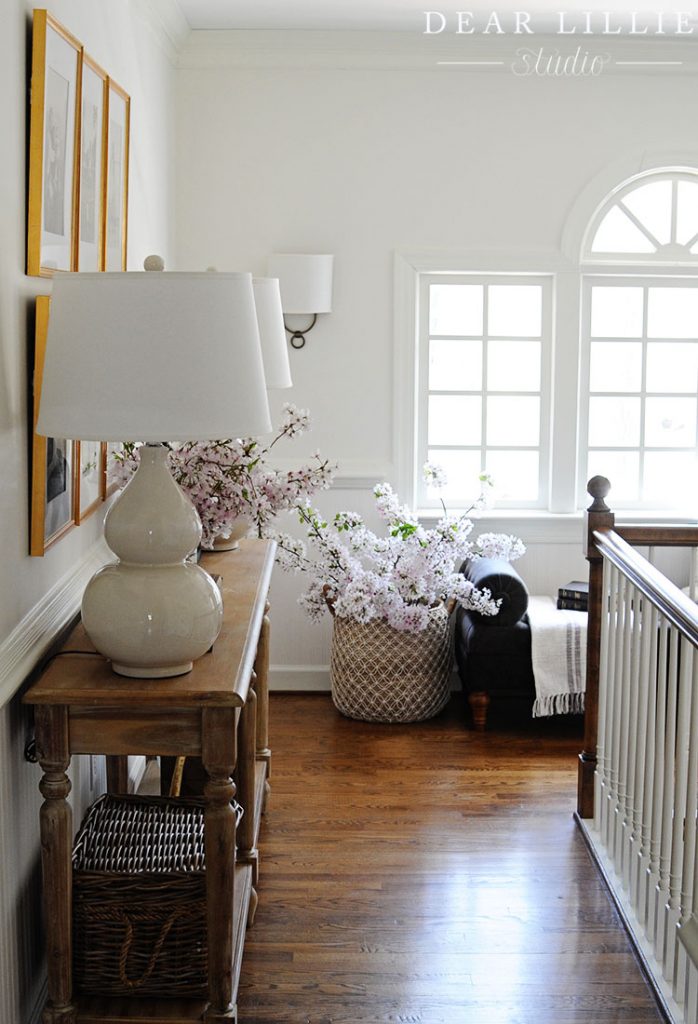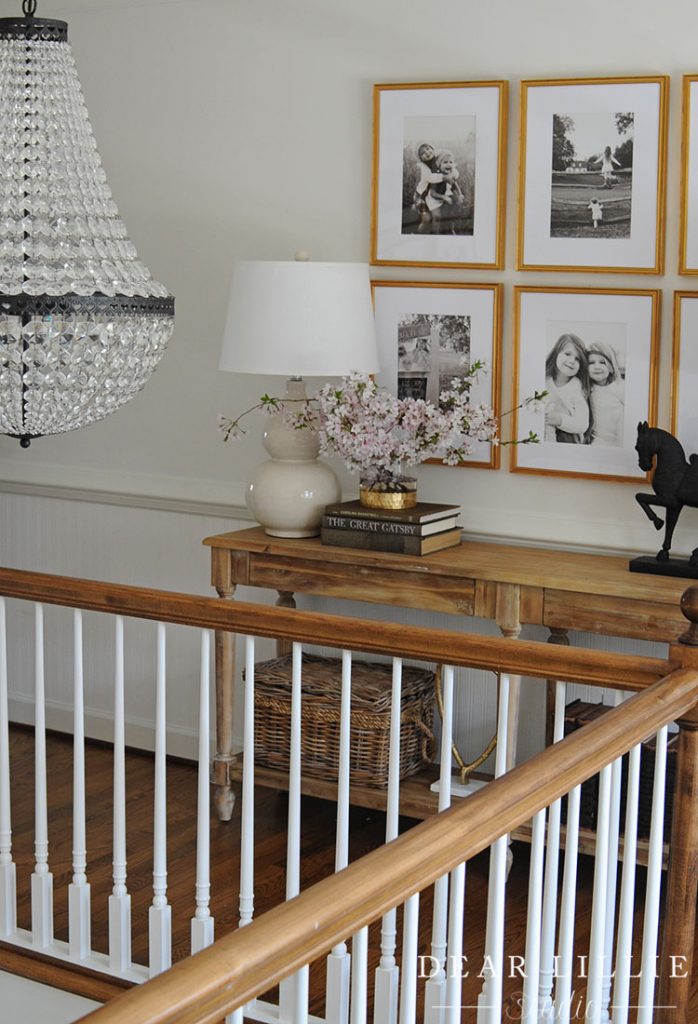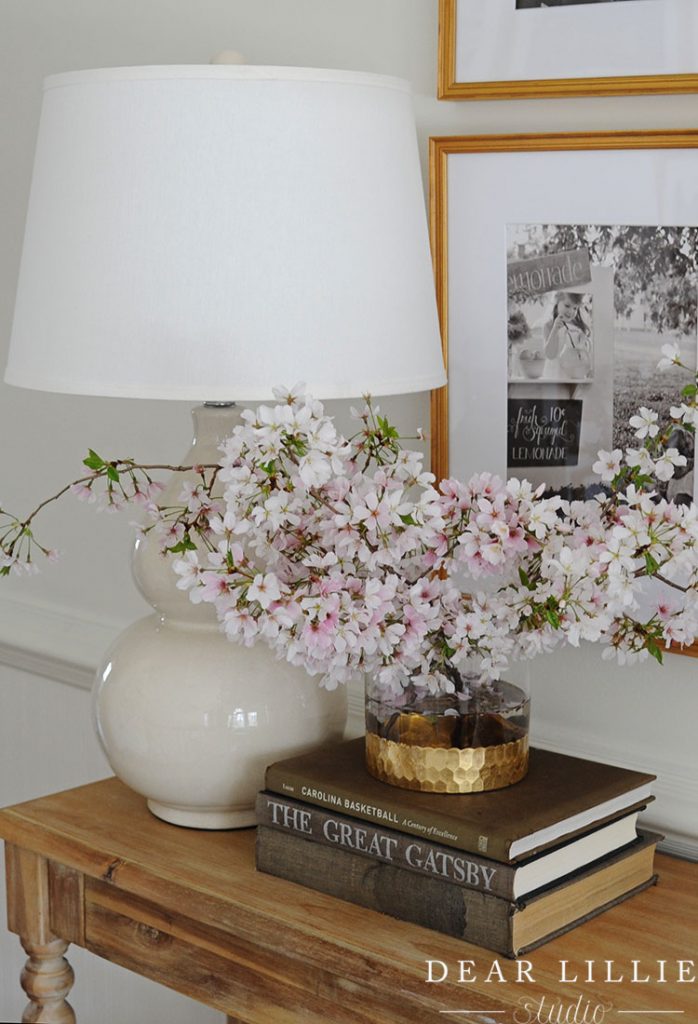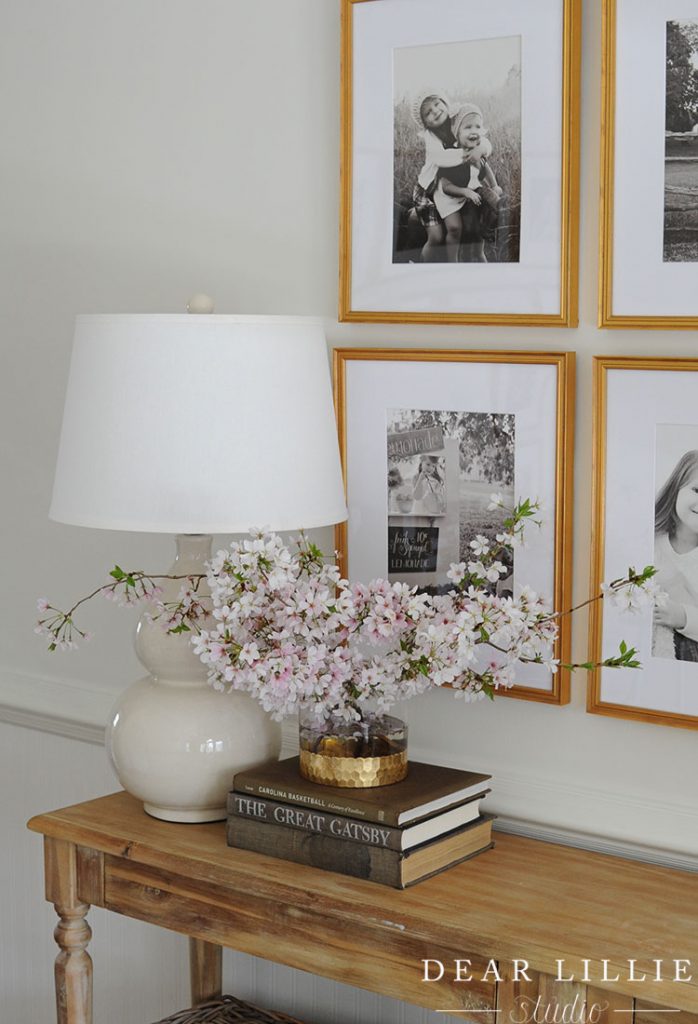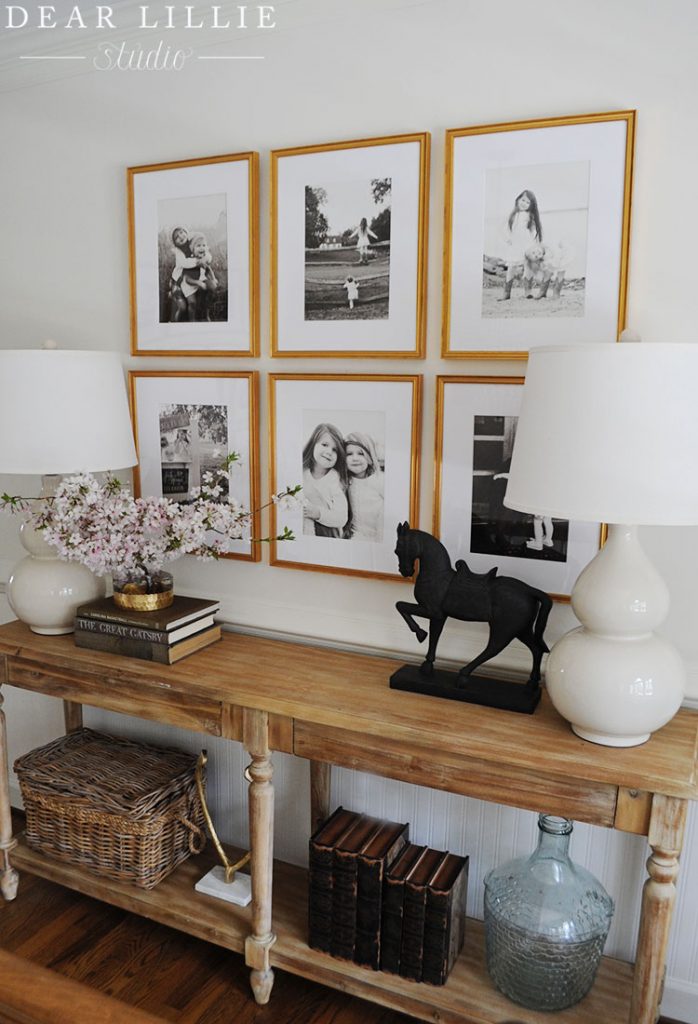 Upstairs Hallway Source List:
Wall Color – White Dove by Benjamin Moore in Eggshell
Trim – Existing (but I will eventually painted Simply White by BM in Semi-gloss, it currently has a slightly greenish hue)
Doors – Mopboard Black by Benjamin Moore in Semi-Gloss
Horse Sculpture – HomeGoods
Wishbone – HomeGoods
Jug – Antique Farmhouse
Basket on Bottom Shelf of Console – Savvy seven or eight years ago
Books – HomeGoods
Branches – Cut from Outside
Have a fabulous weekend!
Warmly, Jenni