Happy Saturday! I hope you all have had a fabulous week! I can't believe another week has gone by and it's the weekend again! Today we are excited to share with you another client space. This one is the dining room that is next to the sitting room of the Classic Yorktown home we shared last week.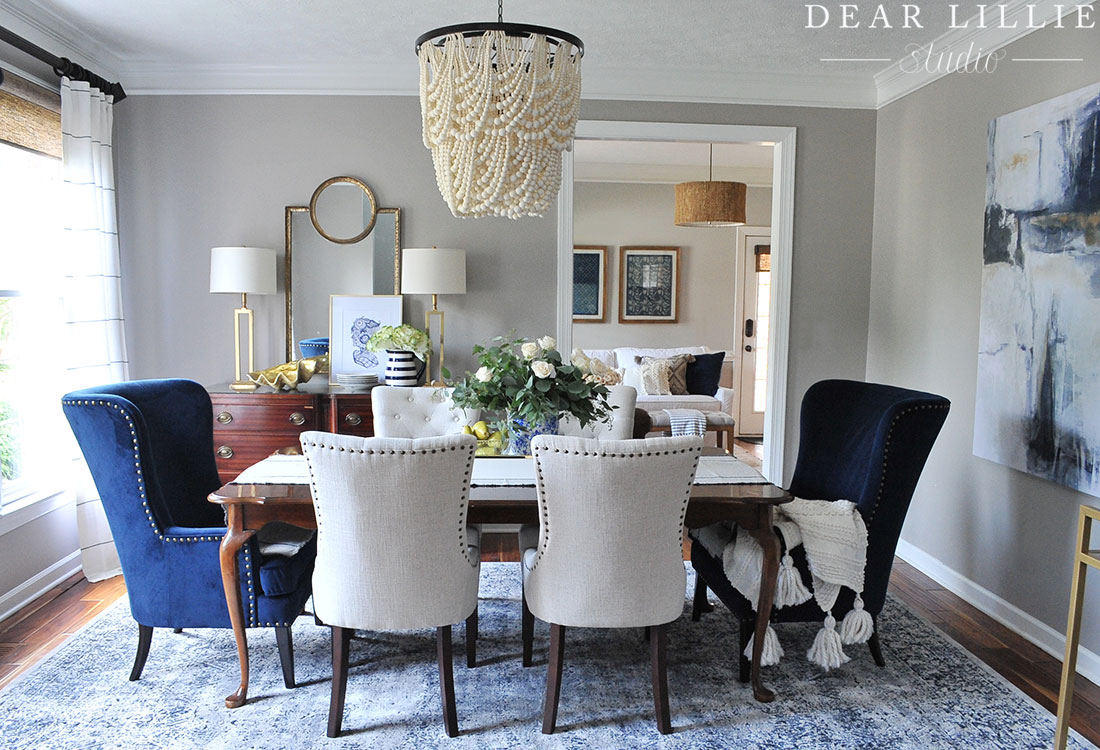 Just like the sitting room, this space already had a great start. The walls had been recently painted a soft neutral gray color and the home owner had a beautiful dining room table and buffet that had been passed down from family. We wanted to keep those elements but really add some updated touches to the space and give it both a sophisticated,  yet also bright and fun feel!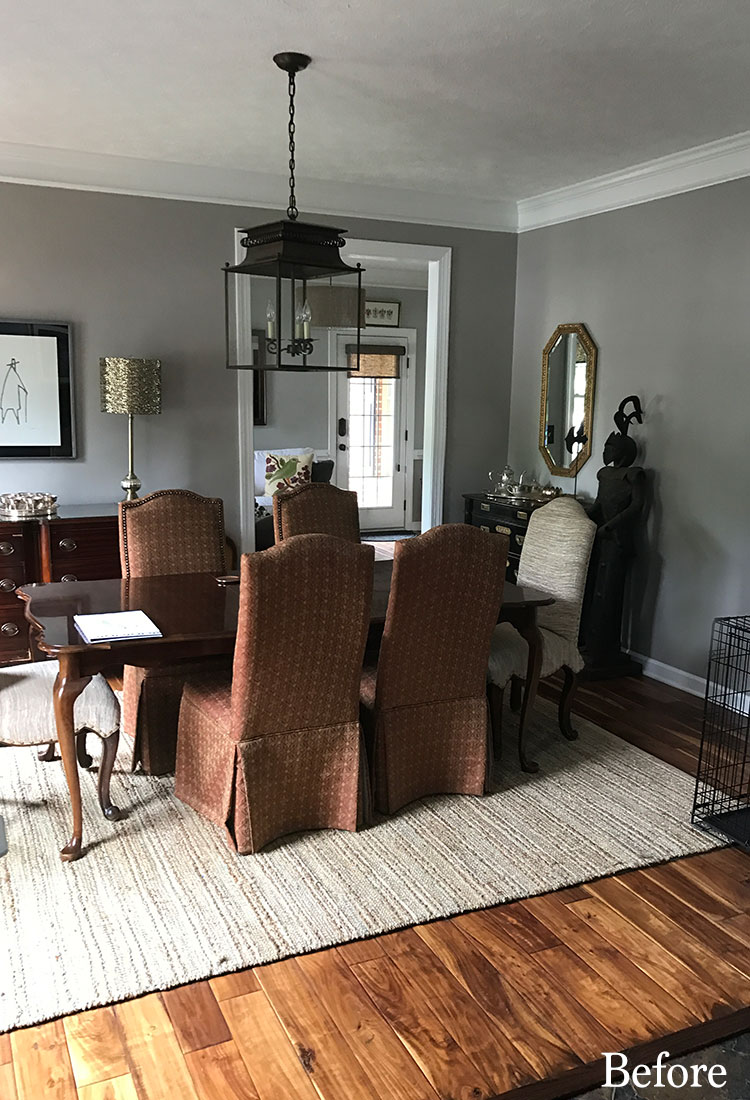 The chandelier is really the showstopper in this space! It has an elegant look to it, yet still feels kind of quirky and fun too! Then after coming up with several different directions we could go in this room we decided to go with a navy and gold color scheme (and then we pulled that on through to the sitting room). The end chairs really anchor the space and pull out the beautiful blues in the artwork while the lighter side chairs pull out the softer more neutral tones in the room.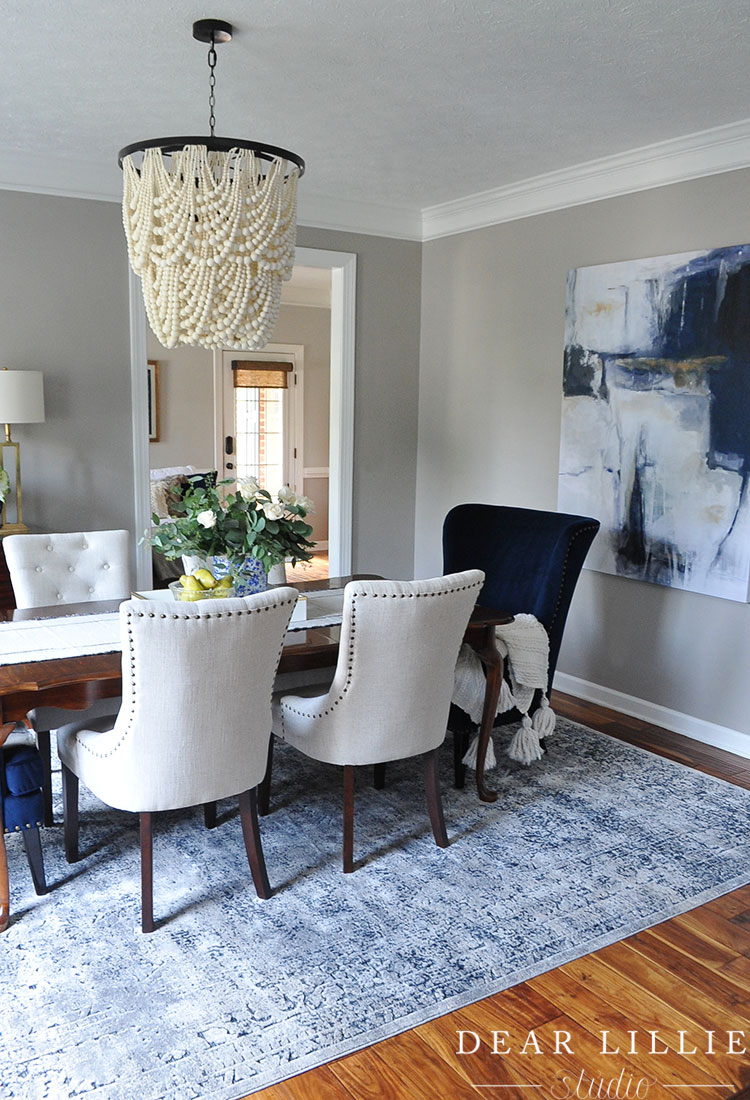 Here's another shot of our starting off point (don't worry, we didn't get rid of the lantern  – we love it and it is now hanging in the client's kitchen! We just wanted something that made a bit more of a statement in here).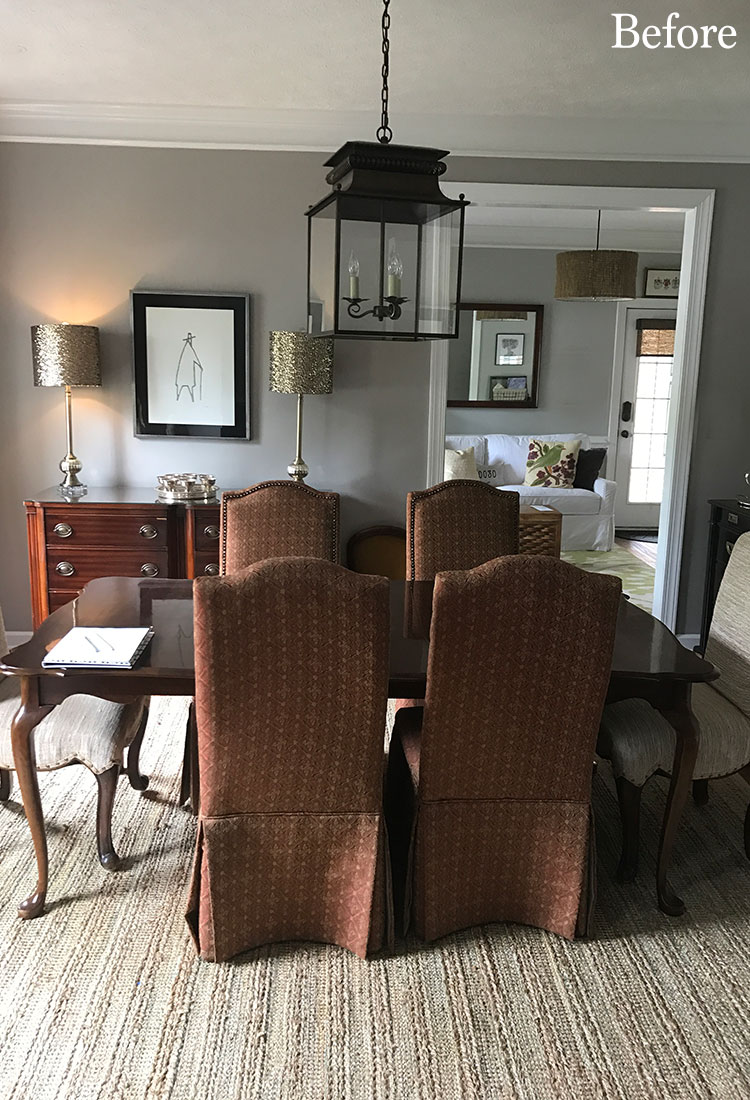 I love this view from the dining room into the sitting room and how the colors all work so well together and I love the mix of traditional pieces passed down from family tied together with newer more modern pieces. This room has pieces from the homeowner's mother, grandmother and artwork drawn by her daughter! I feel like that makes the room feel particularly special!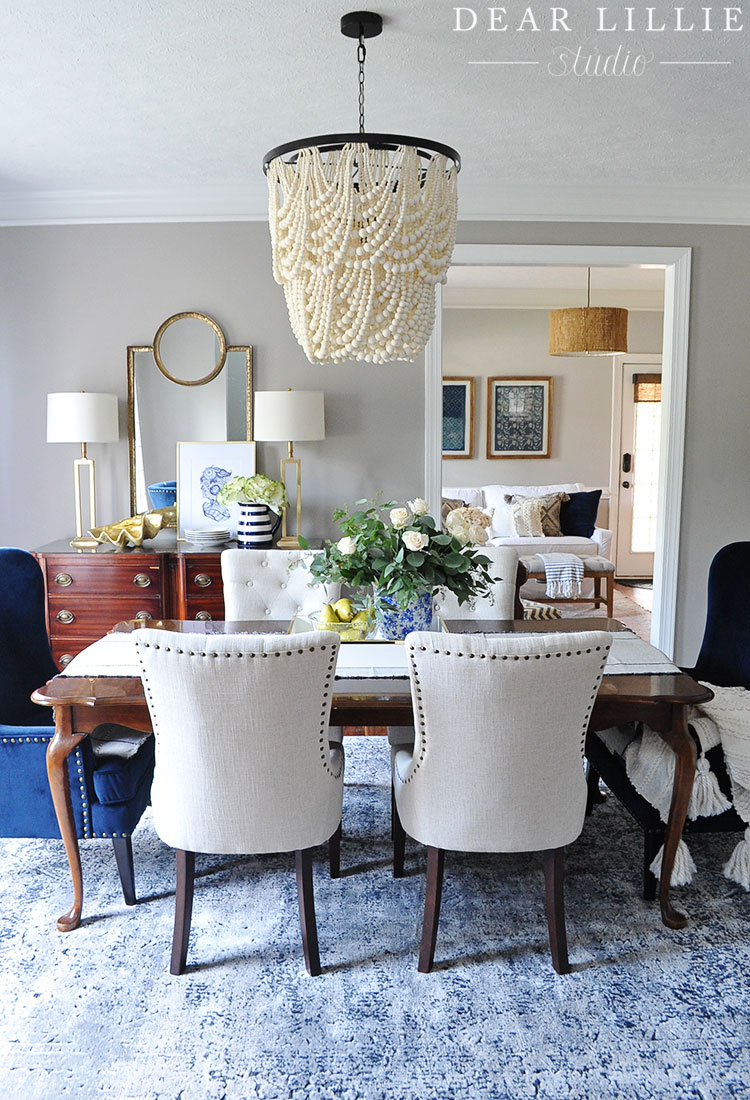 The home owner had some beautiful artwork from family that was hanging on this wall. It's not in these photos because it was going to be reframed to tie better together with the room but we will take some more photos of this room eventually of some other angles and will share how it looks with the artwork.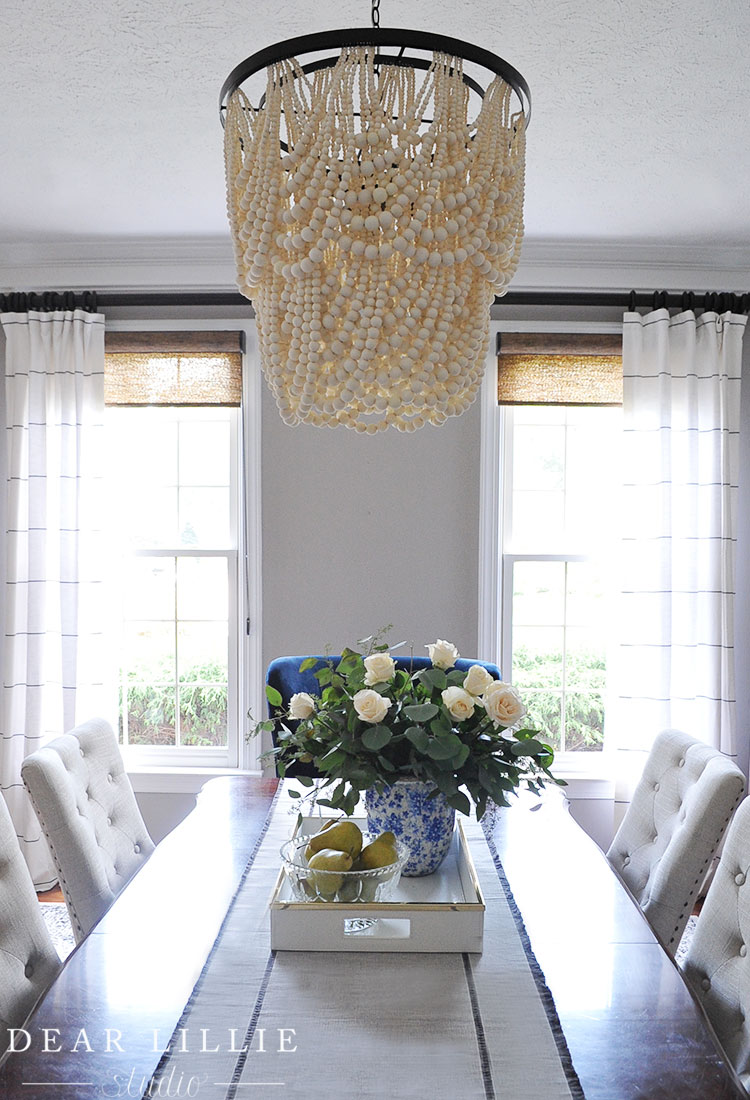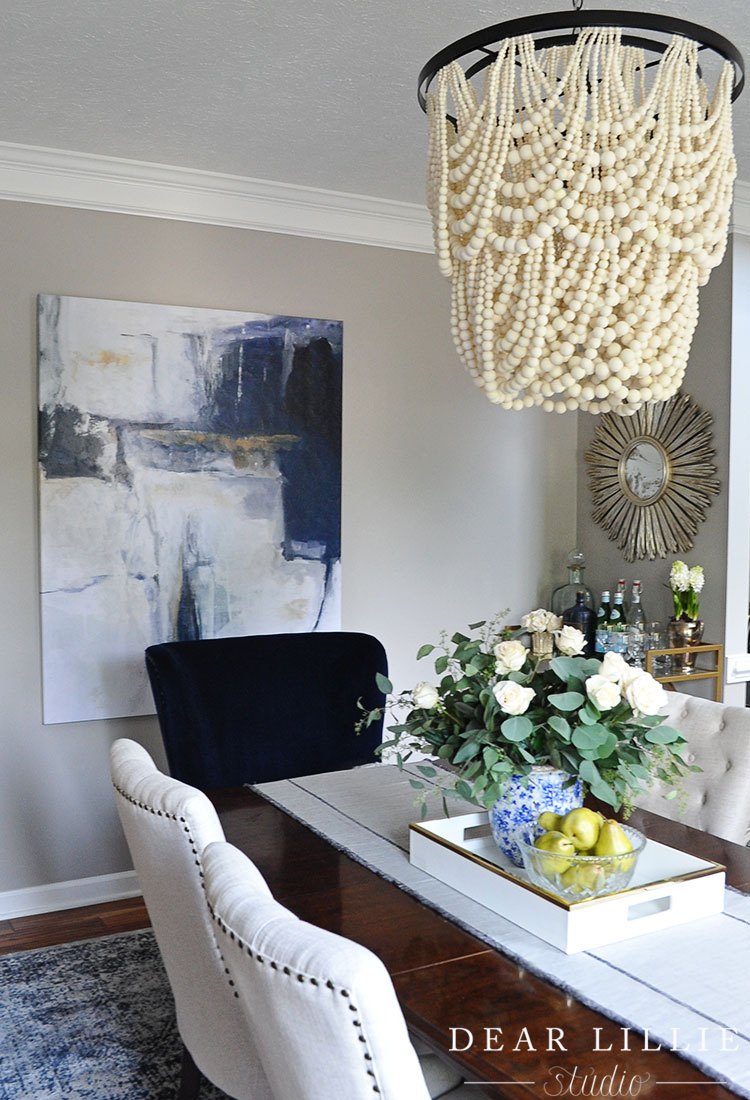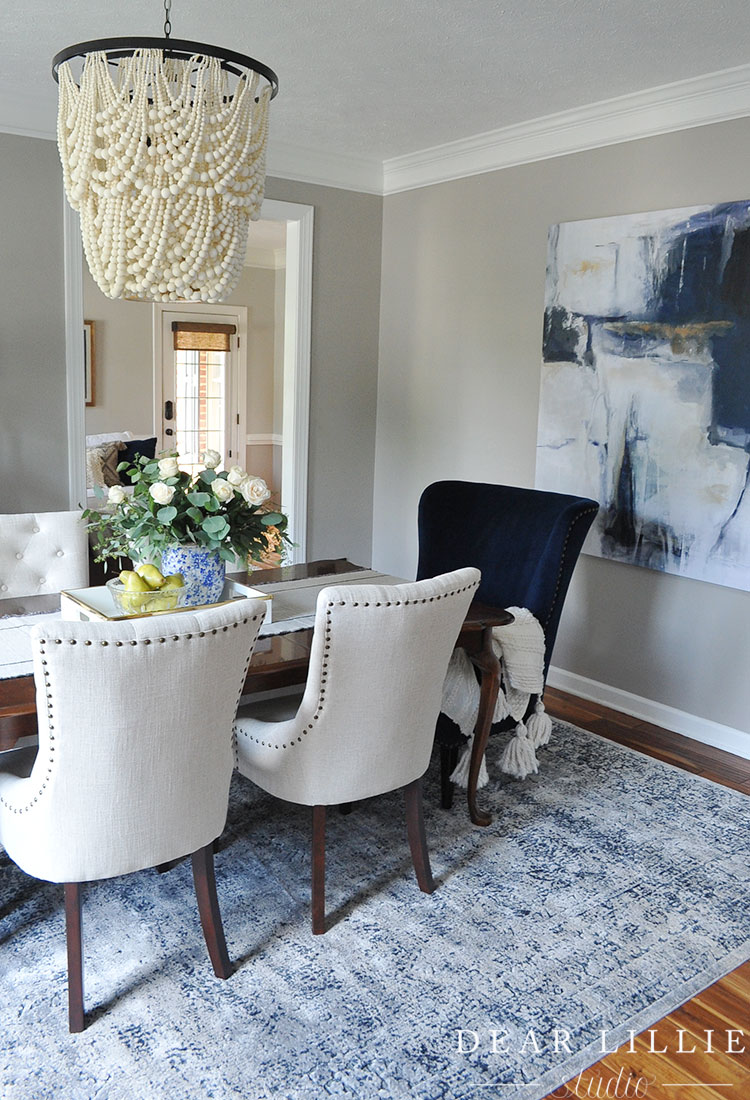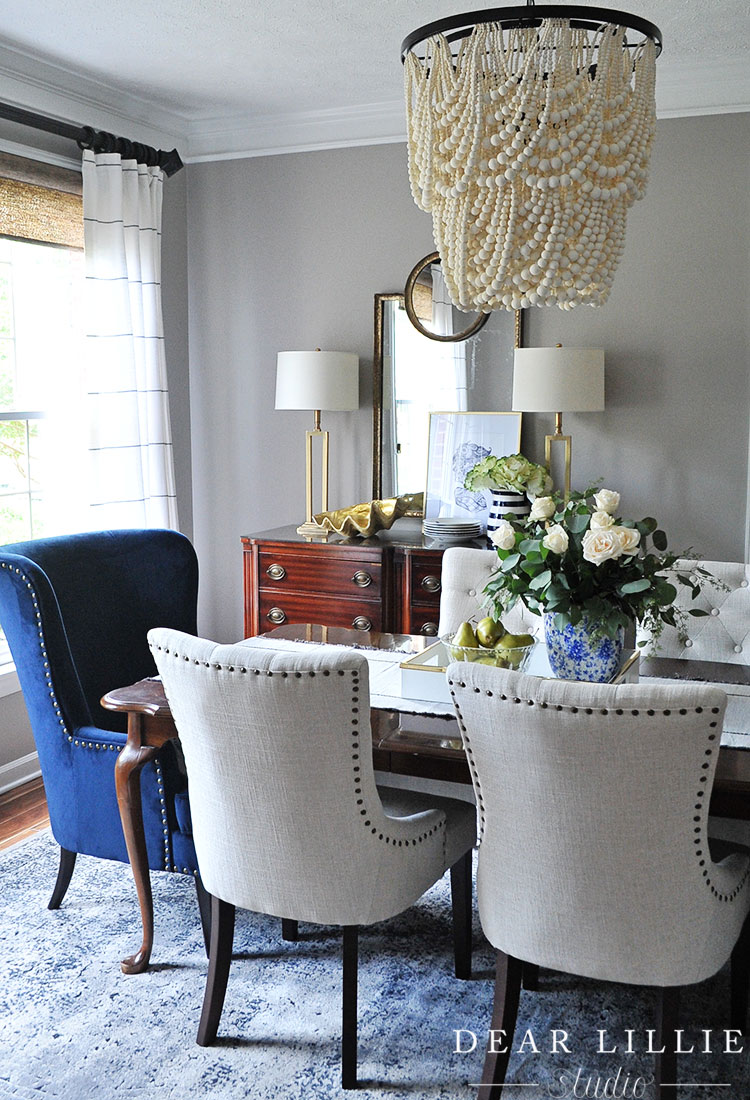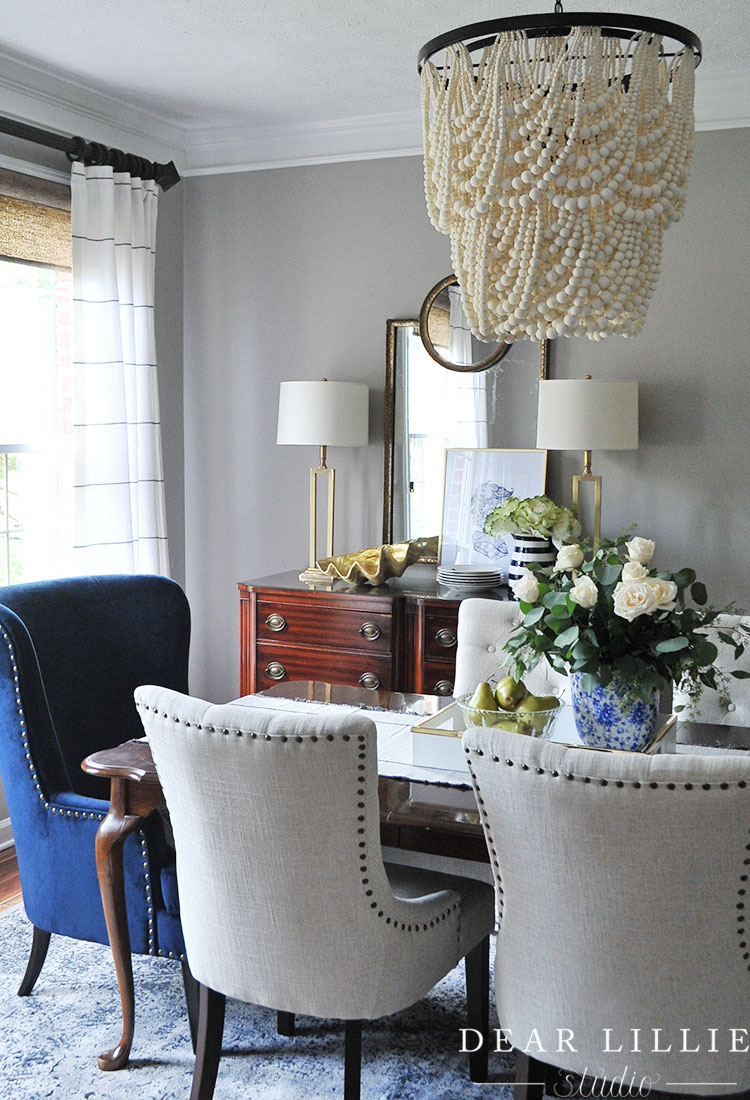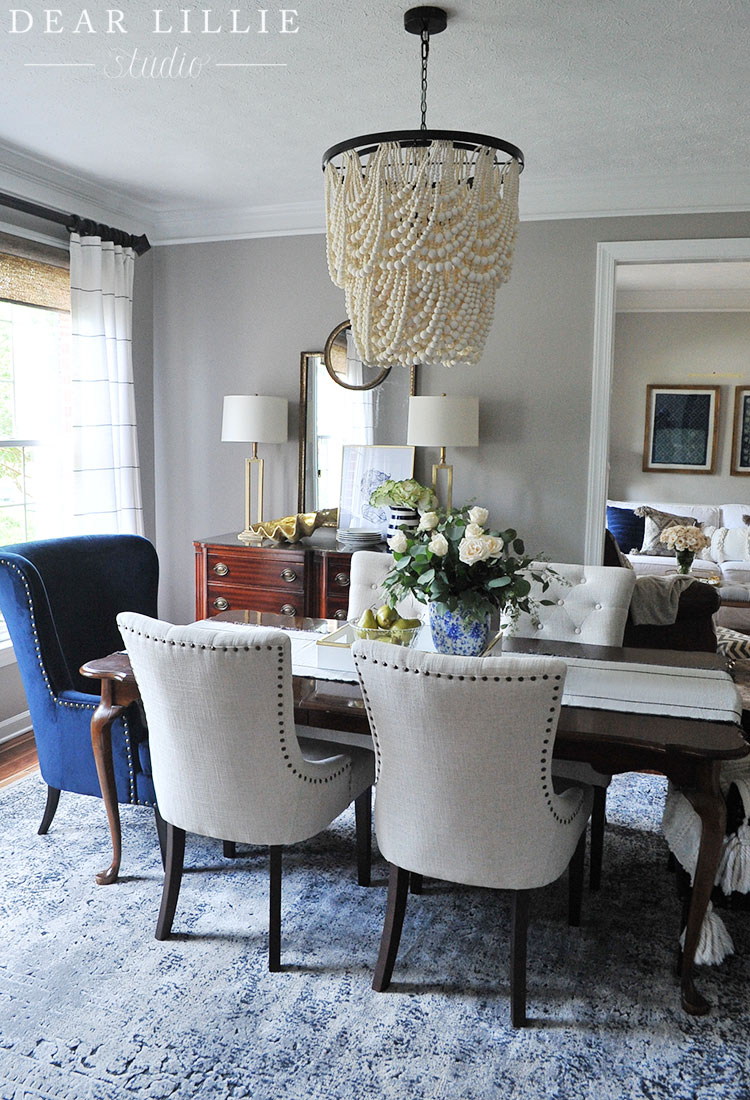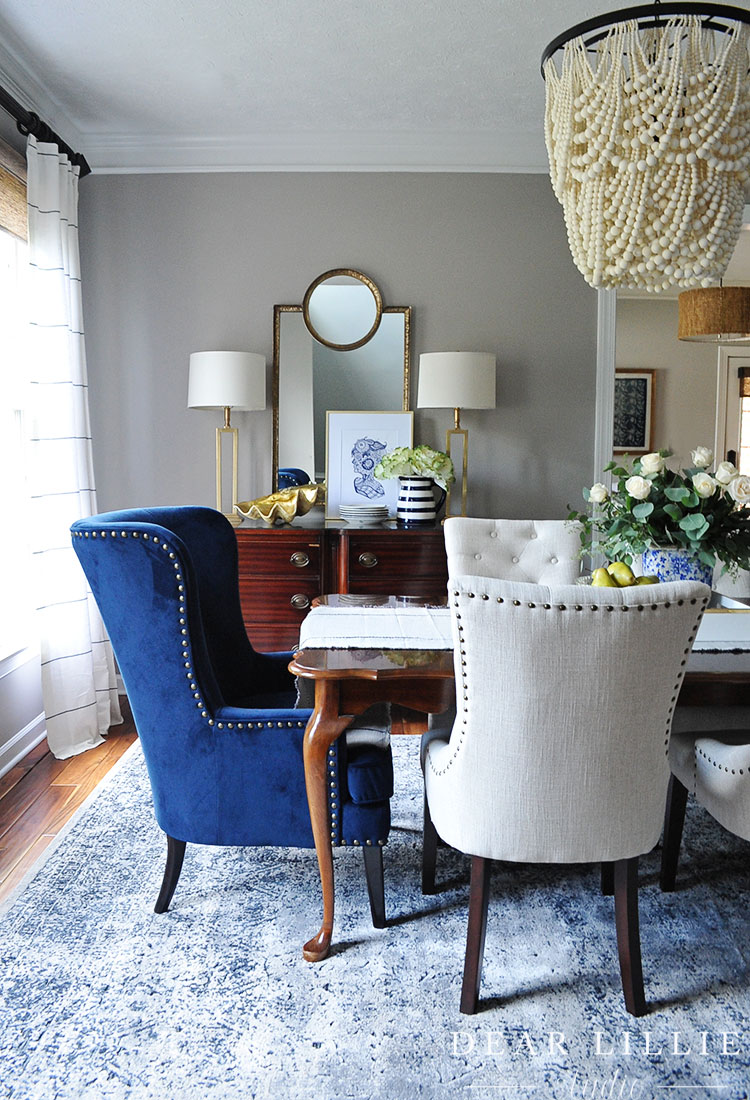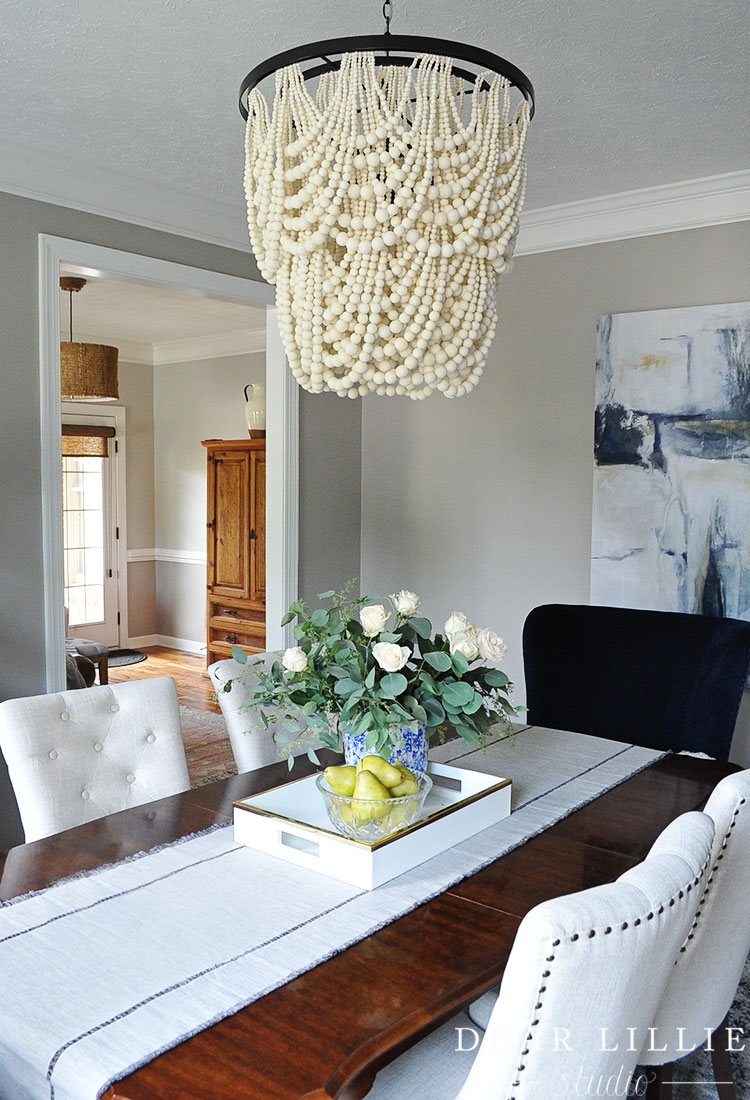 This rug is actually the one from my living room! Ha! We had tried a couple other rugs in here and they just weren't right so I decided it couldn't hurt to try mine and it was perfect! It really pulled the whole space together. So we decided to keep it here!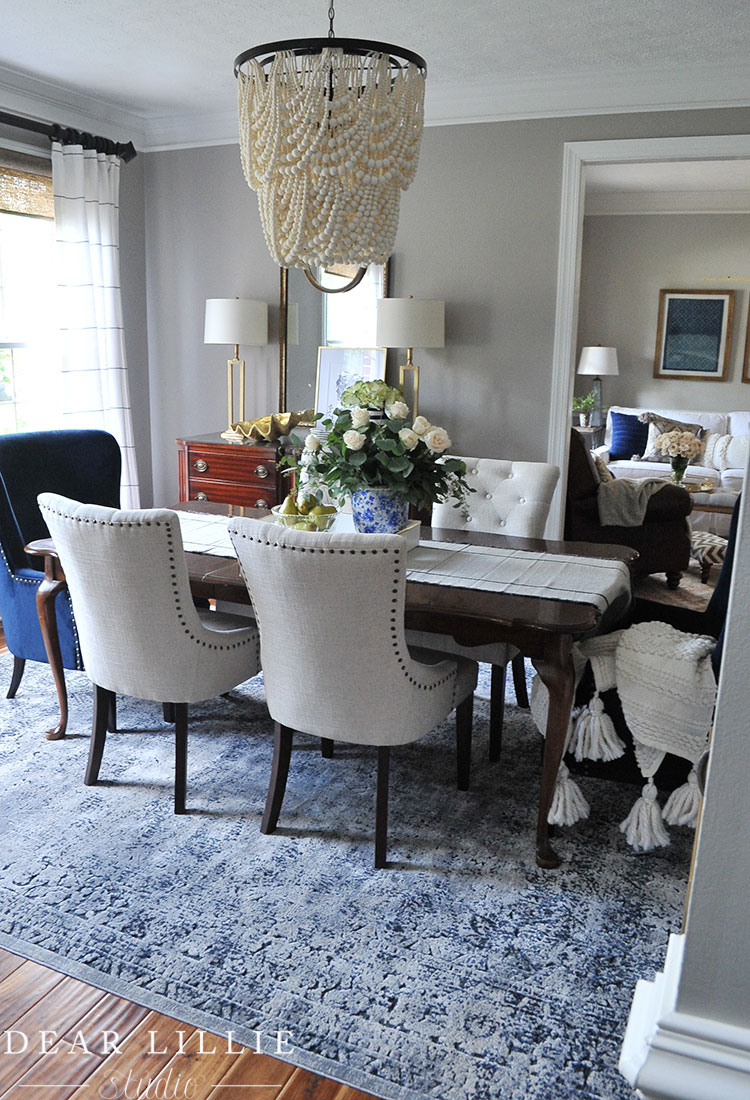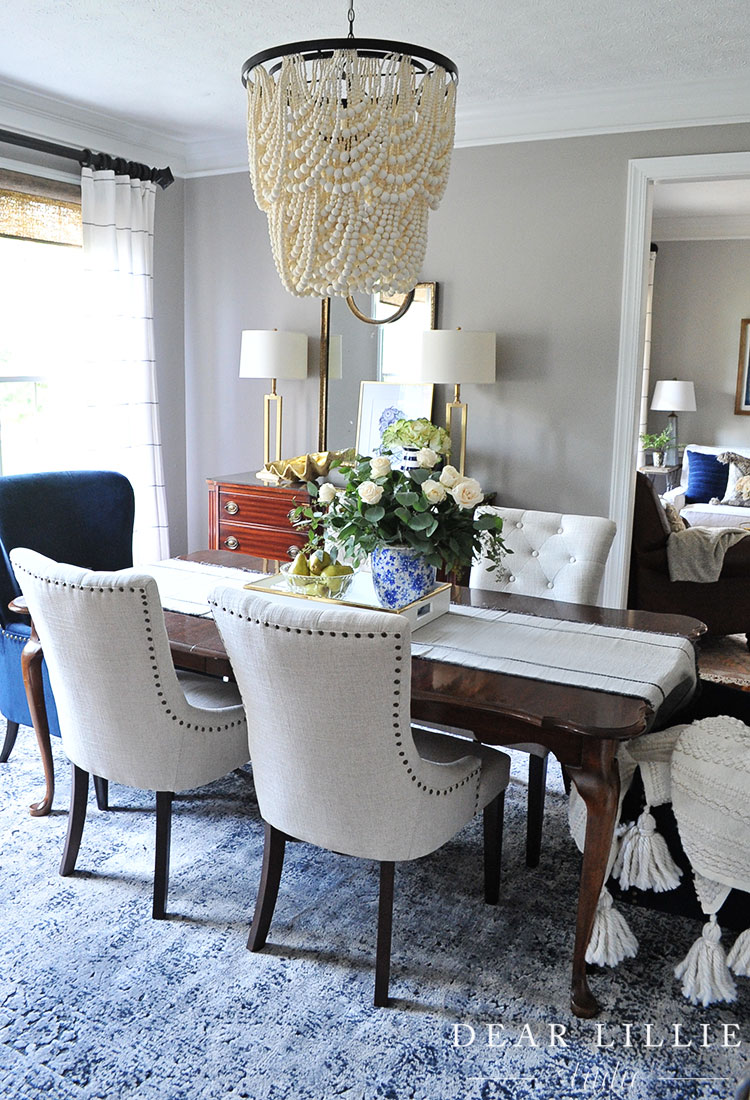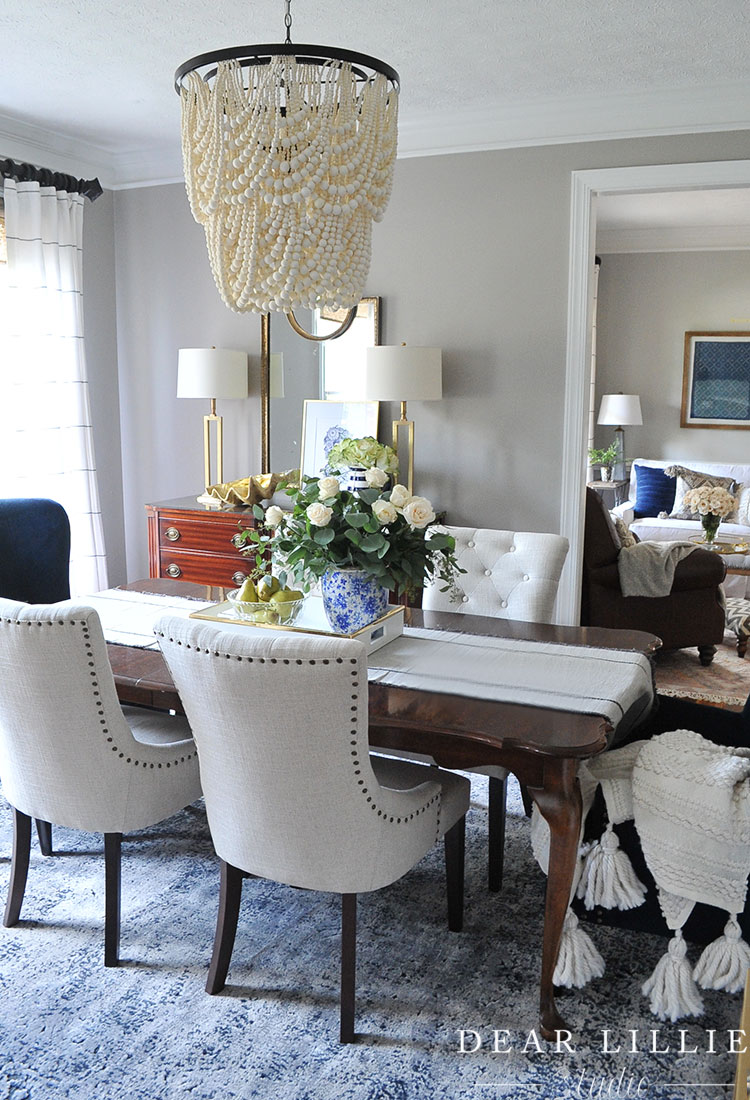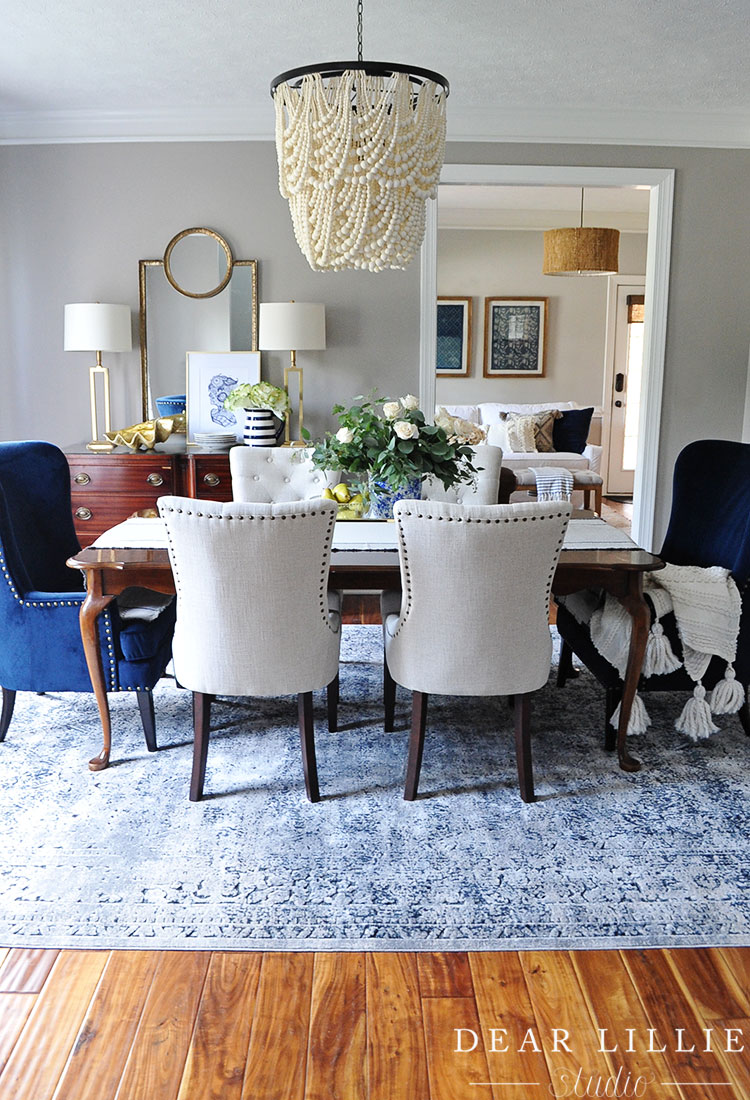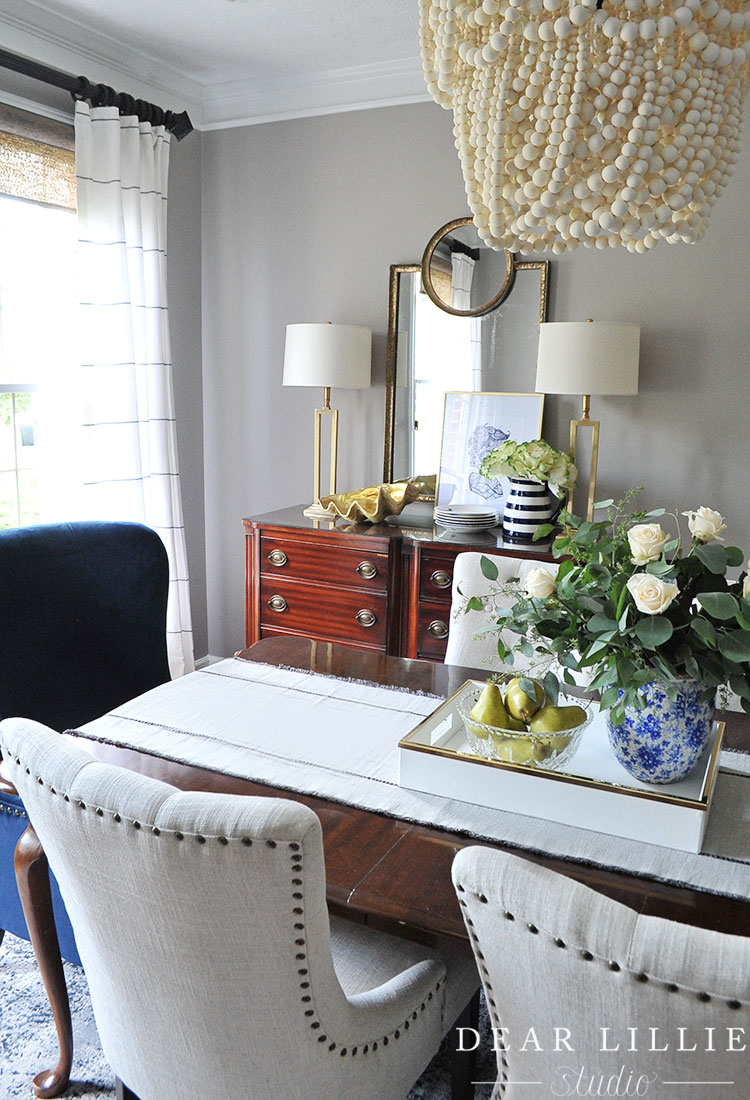 We are still playing around a little bit with what to put on the bar cart but I love the fun shape of it!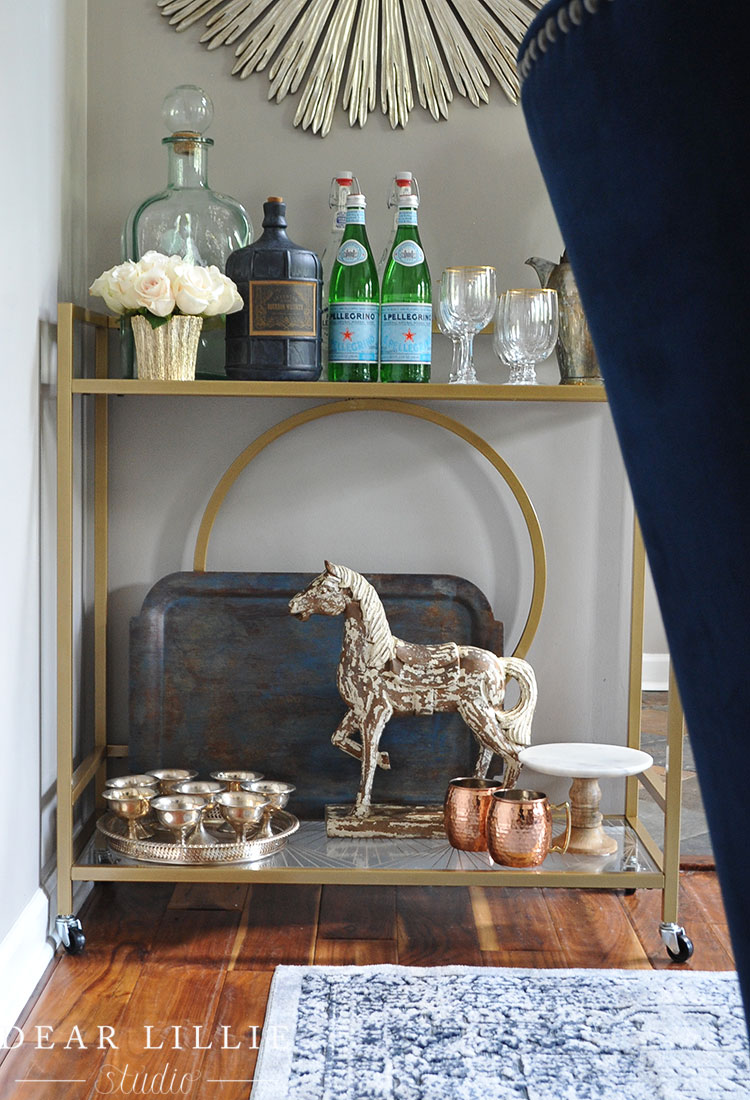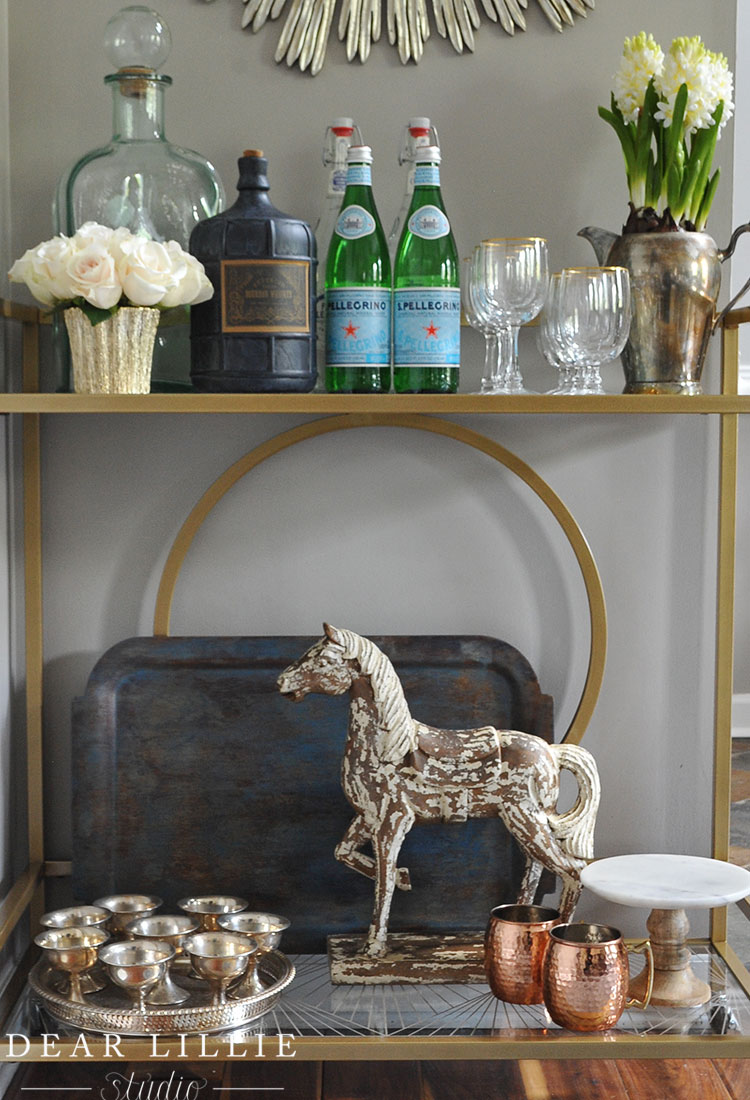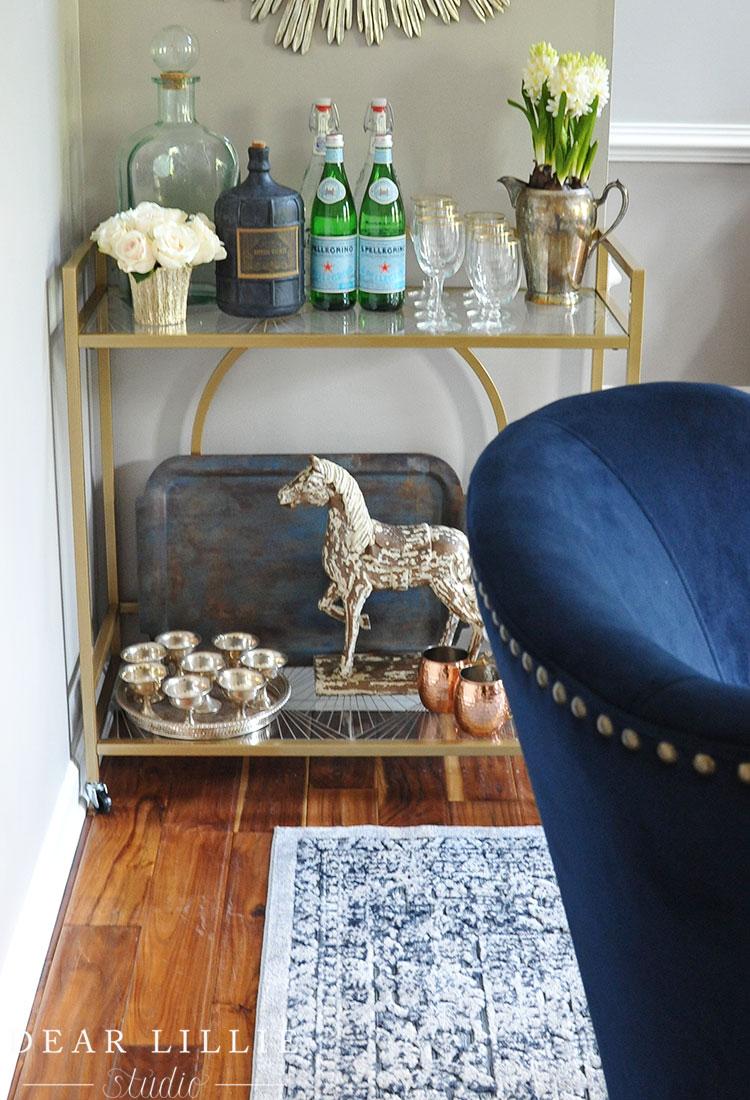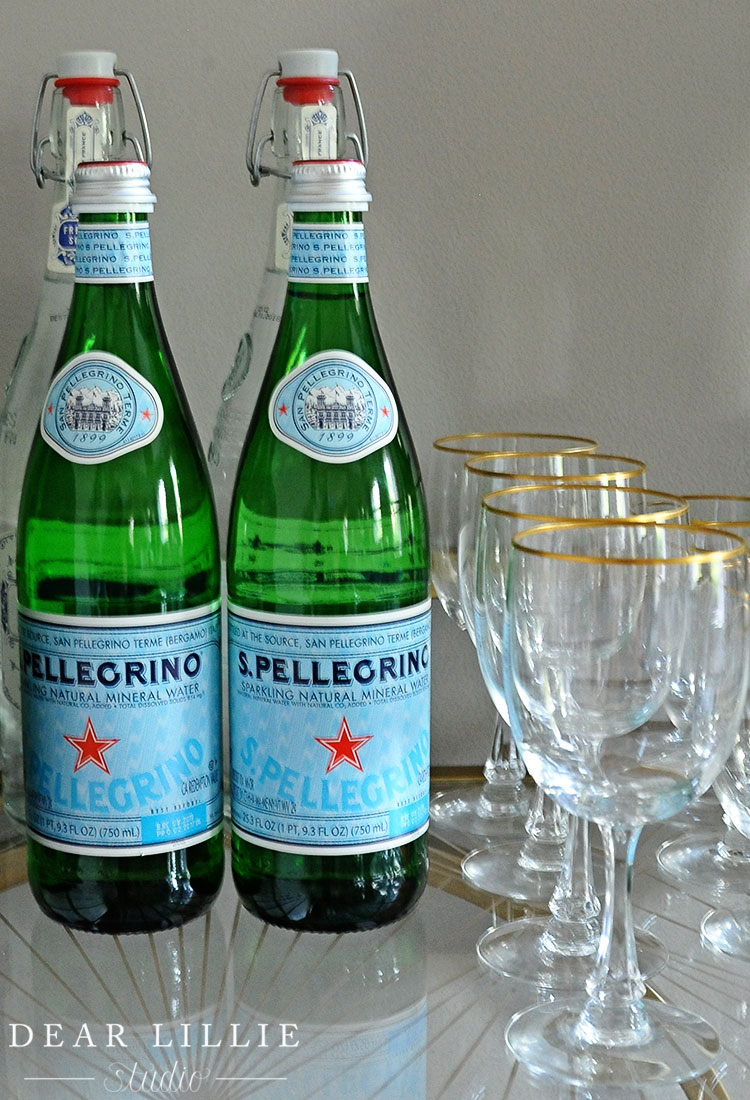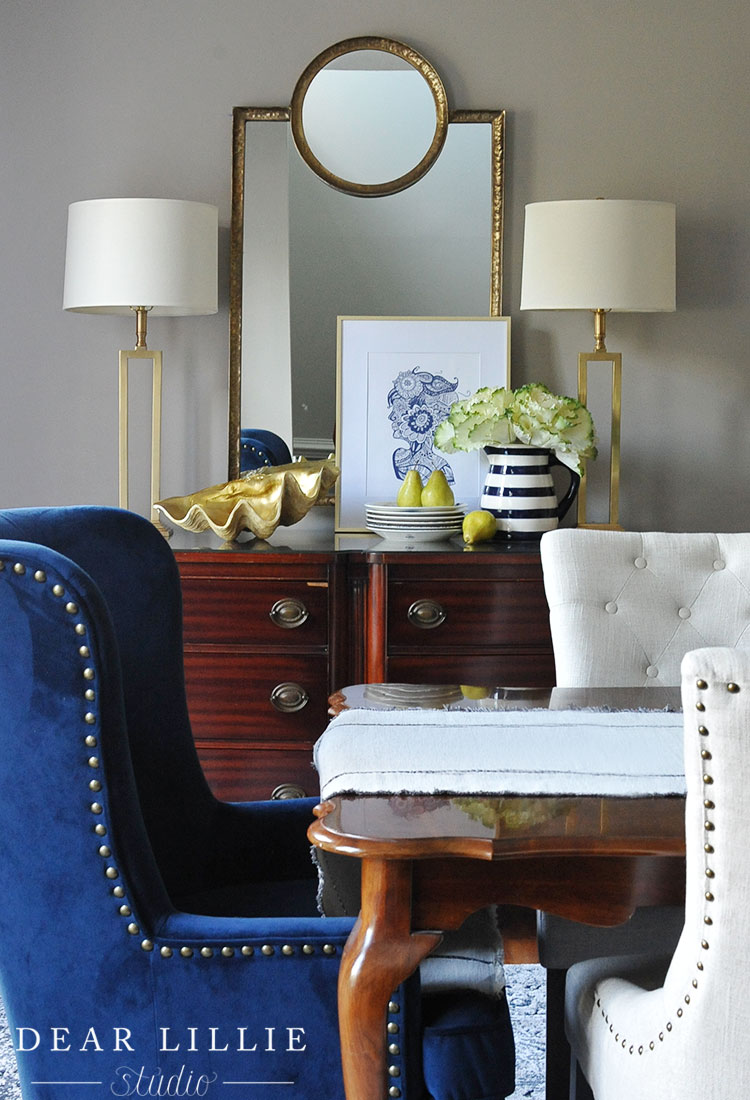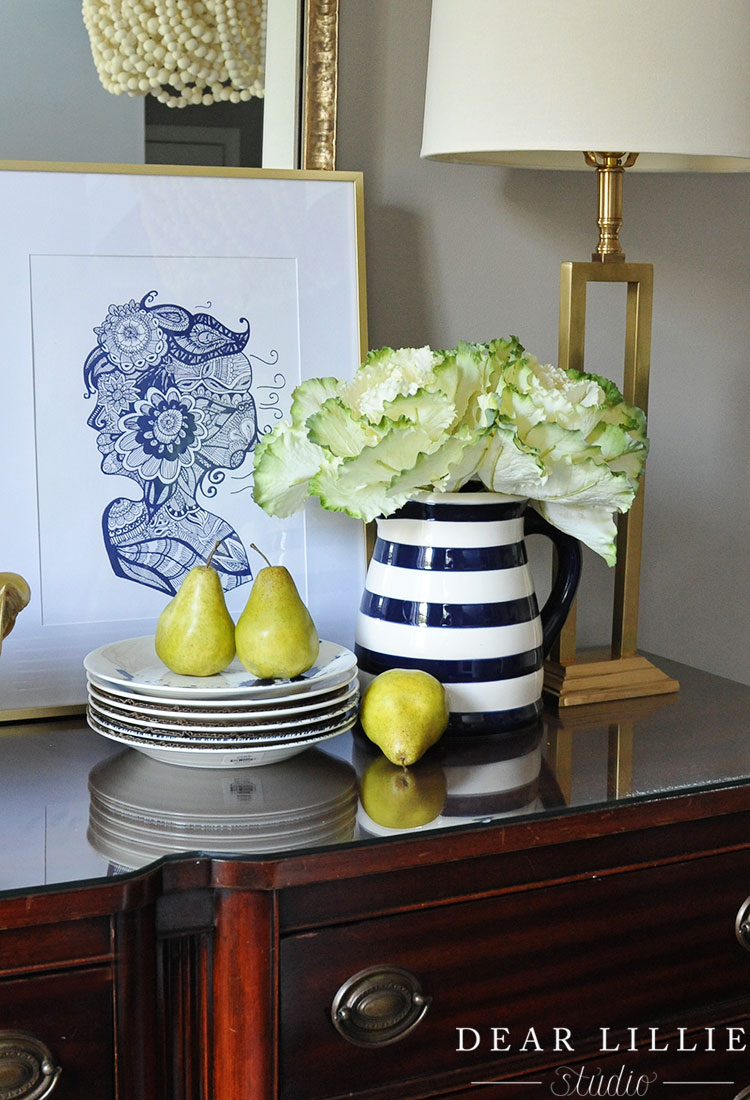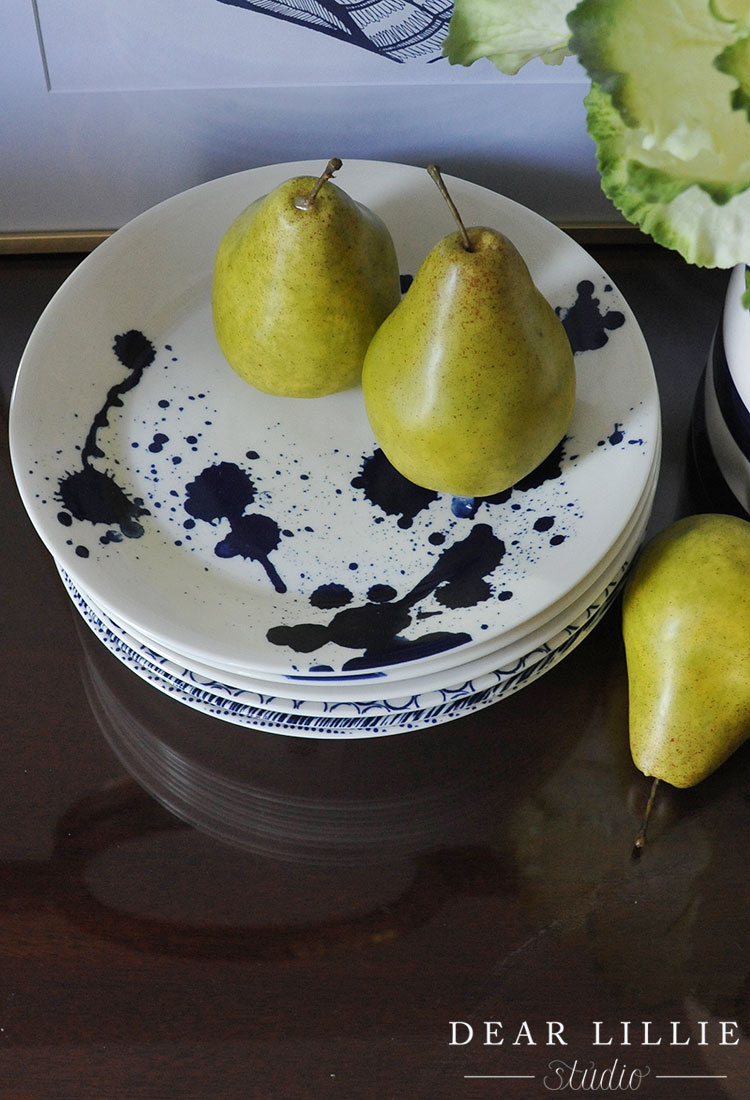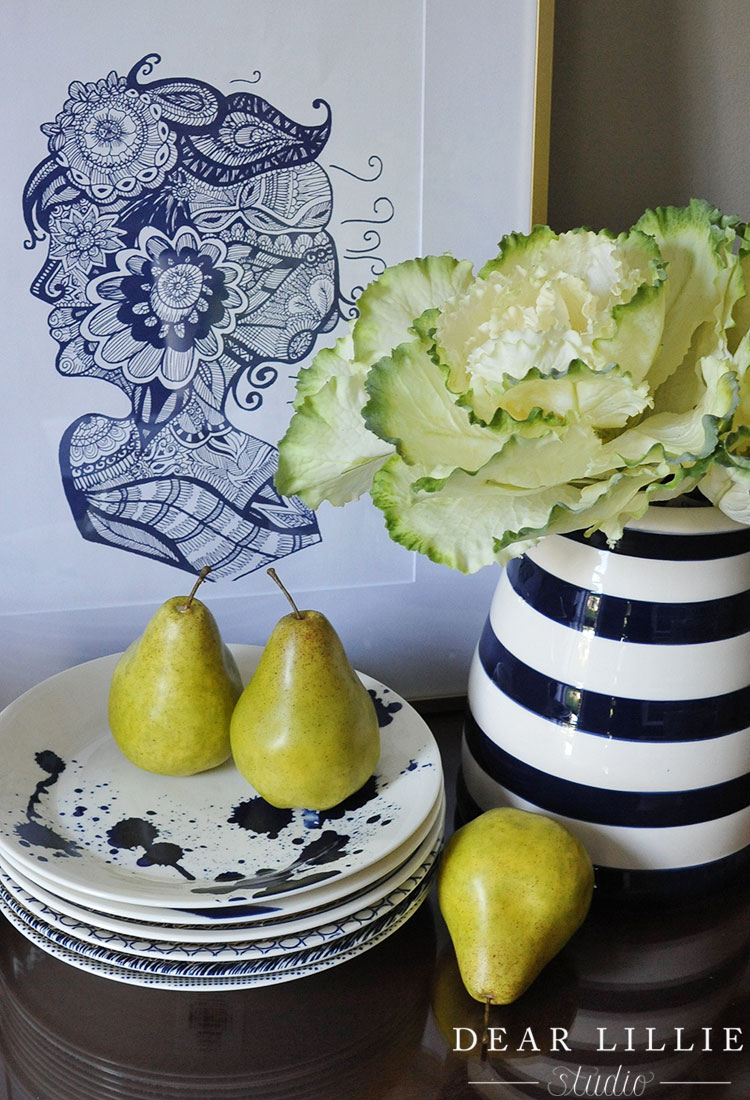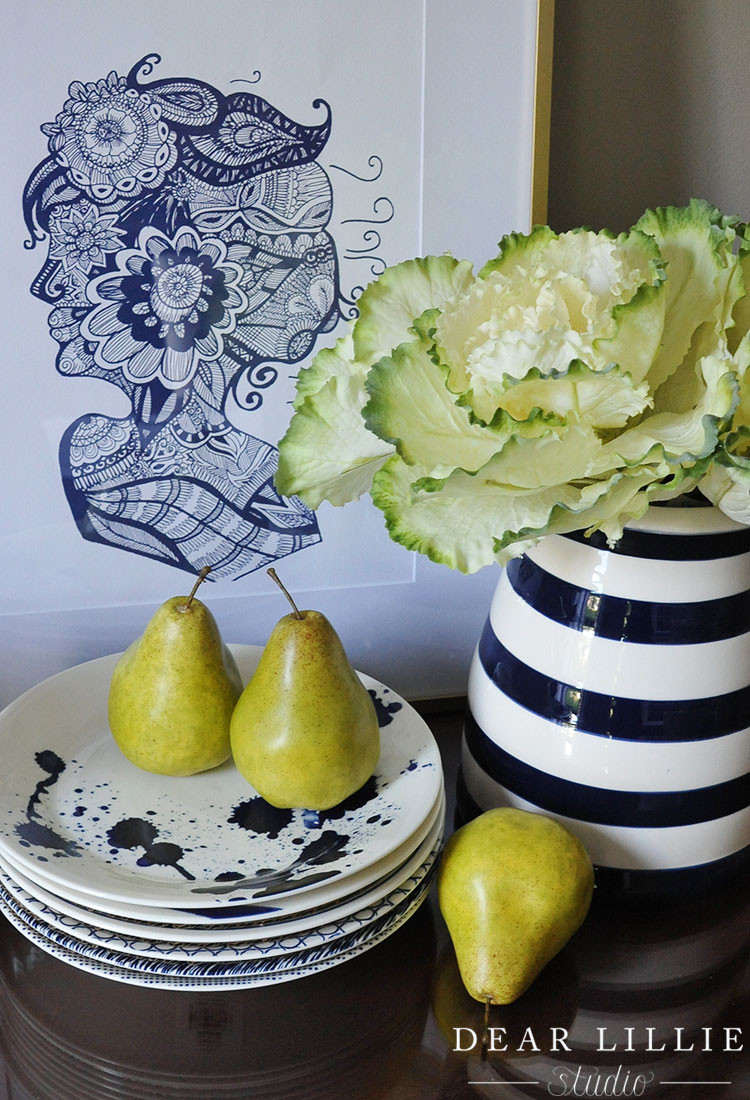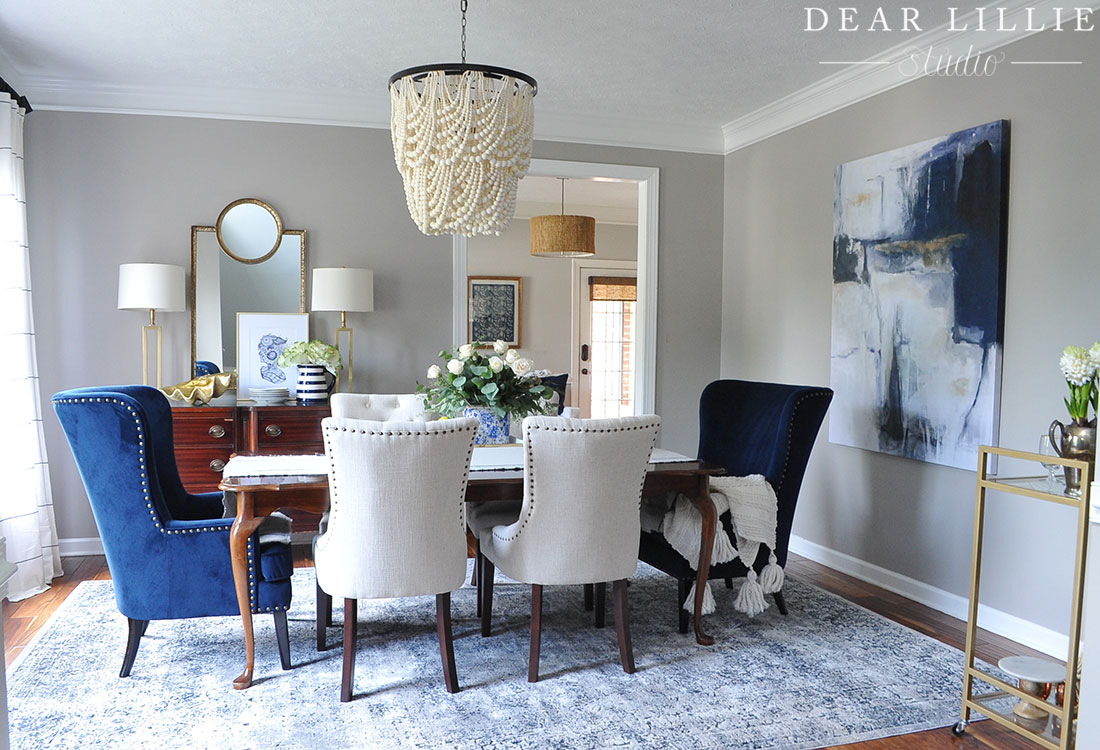 And here's a peek of the adjoining sitting room which we shared last week.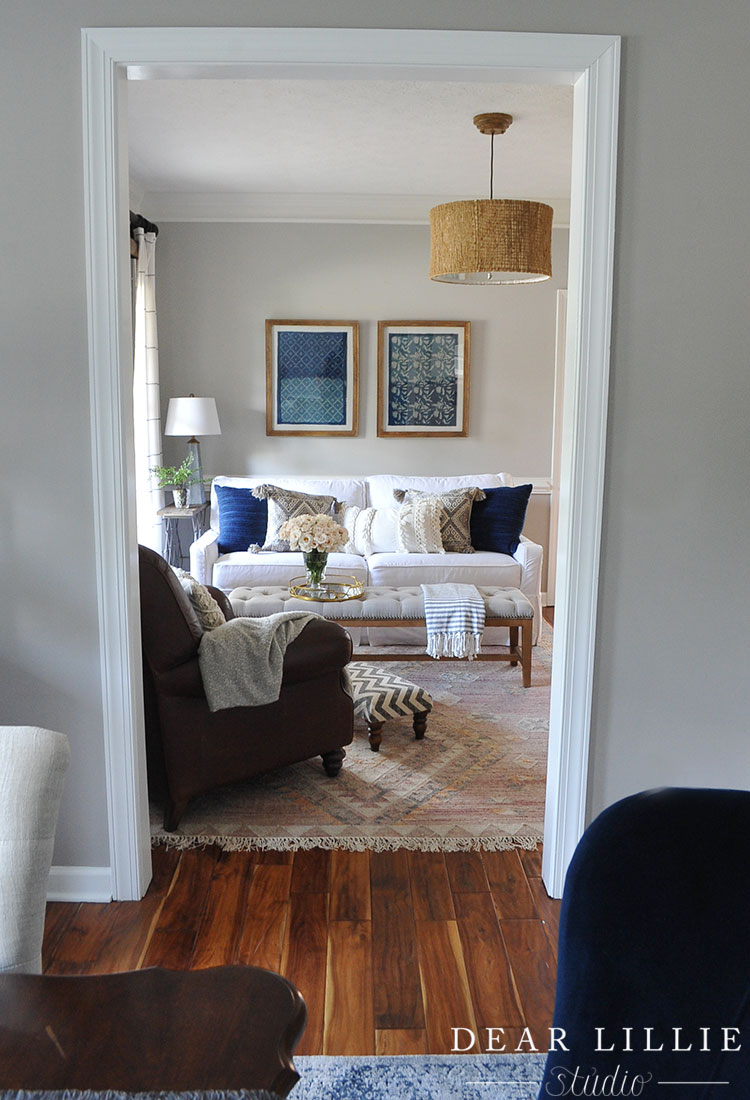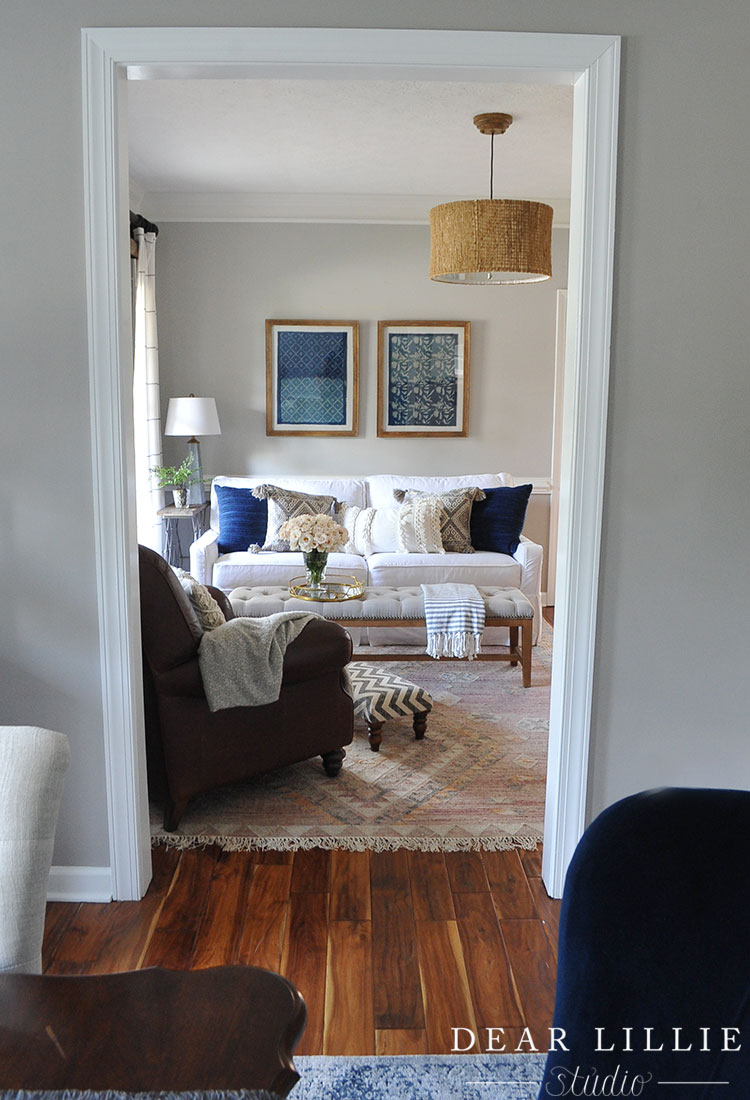 And here's a view of the dining room from the sitting room: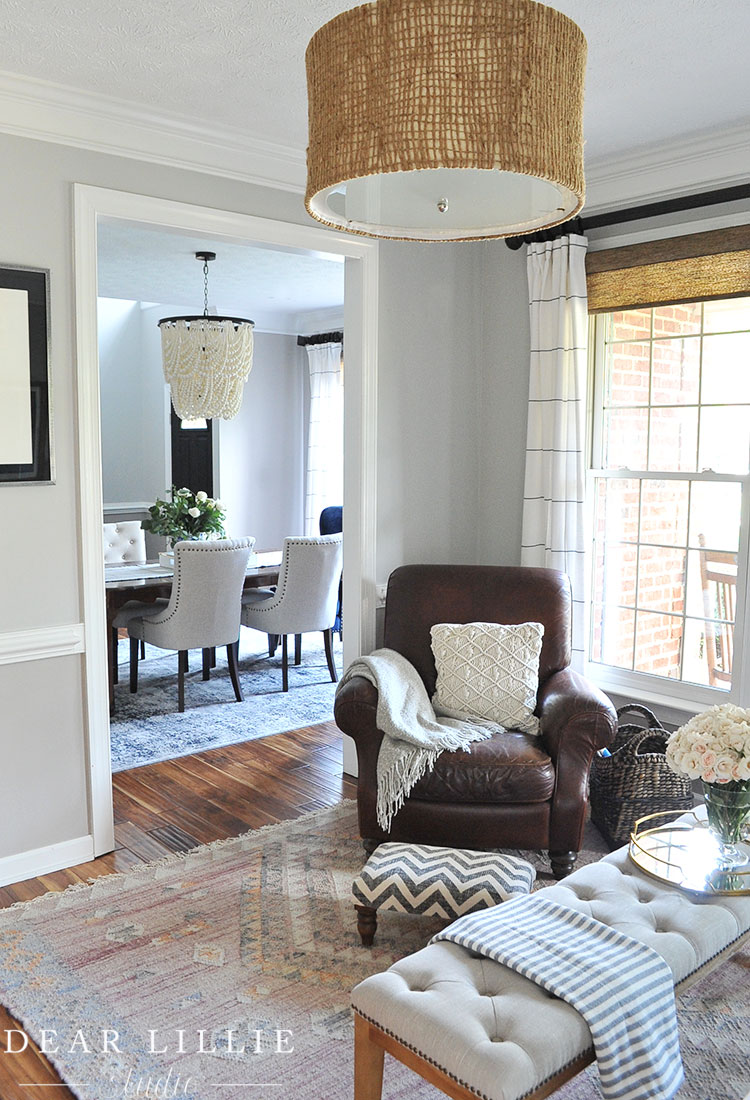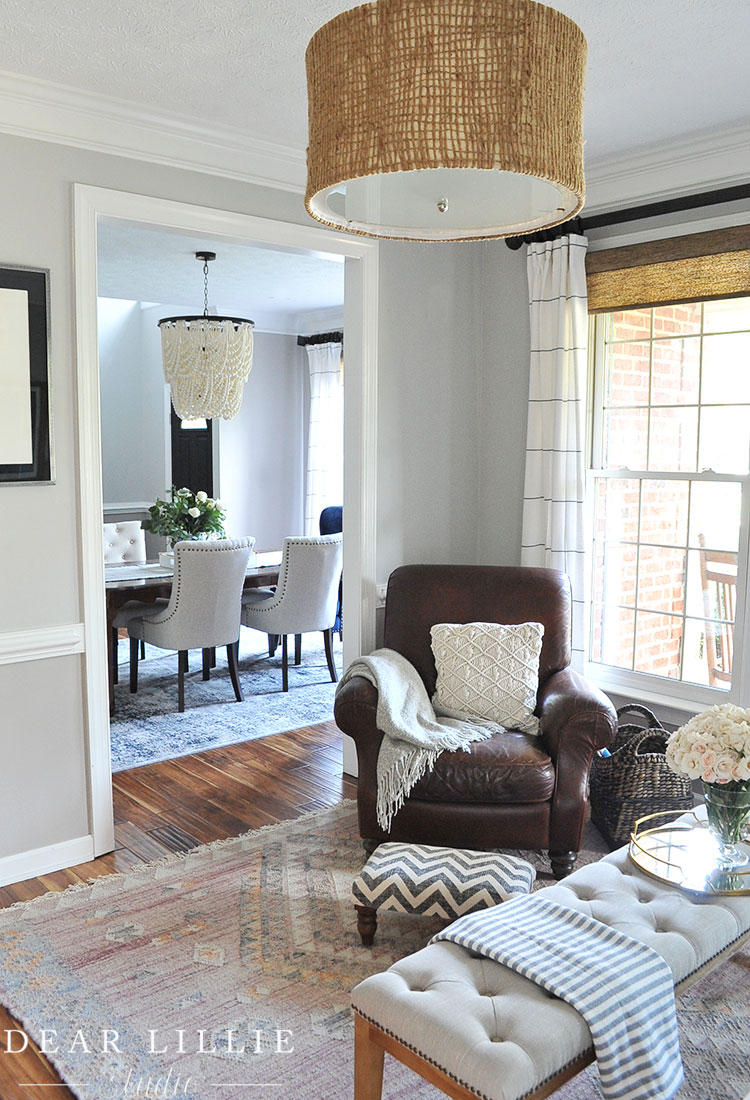 Source List:
Walls and Trim – Existing
Table – Home owners  (Family Antique)
Buffett – Home owners (Family Antique)
Drawing of Girl – Done by the Home owner's talented daughter
Frame the Girl Drawing Is In – Target
Striped Pitcher – HomeGoods
Faux Lettuce – Seasons of Williamsburg
Gold Shell – HomeGoods
Plates – HomeGoods
Gold and Leather Tray on Table – HomeGoods
Cyrstal Vase – Home owners
Blue and White Planter with Flowers – Birch Lane
Drapery Rods and Rings – Existing
Drapery Panels – Ballard Design
Items on Bar Cart:
Larget Glass Bottle with Cork – HomeGoods
Blue Bottle – Blink
Everything else on their was already belonged to home owner
SaveSave
SaveSave