Happy Sunday! I hope you all had a wonderful weekend! We are exited to share a sitting room with you today that we have been working on for a client. It is not completely finished but we've made enough progress in here that we thought it would be fun to share with you all.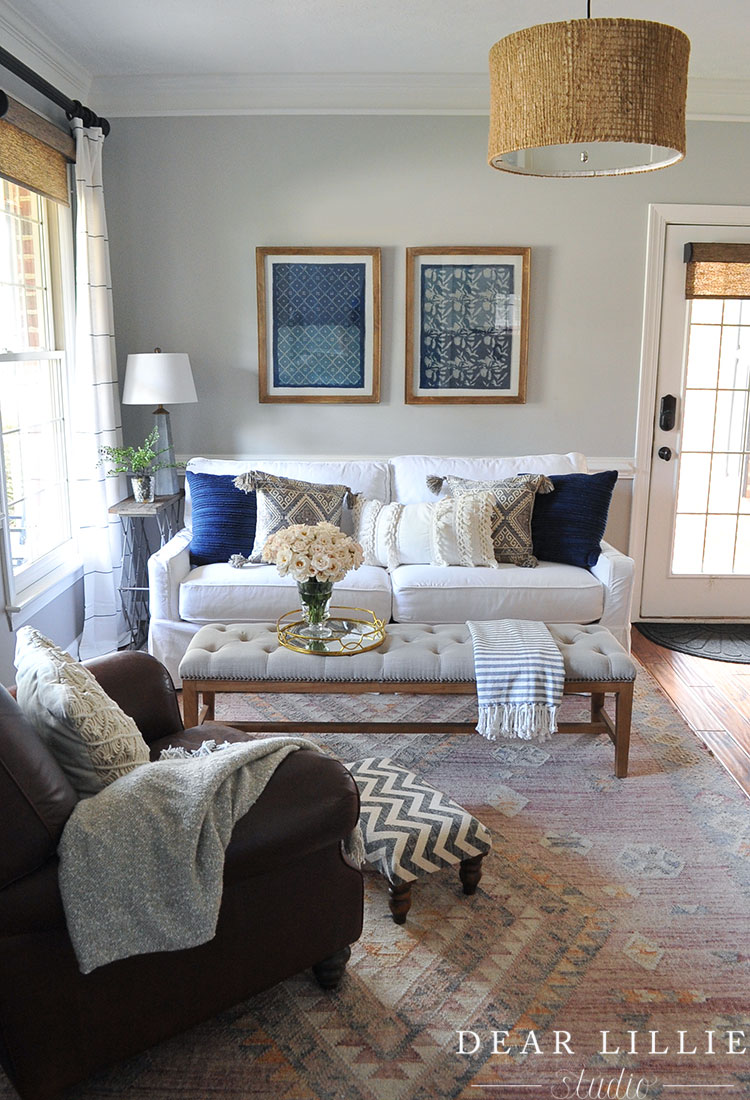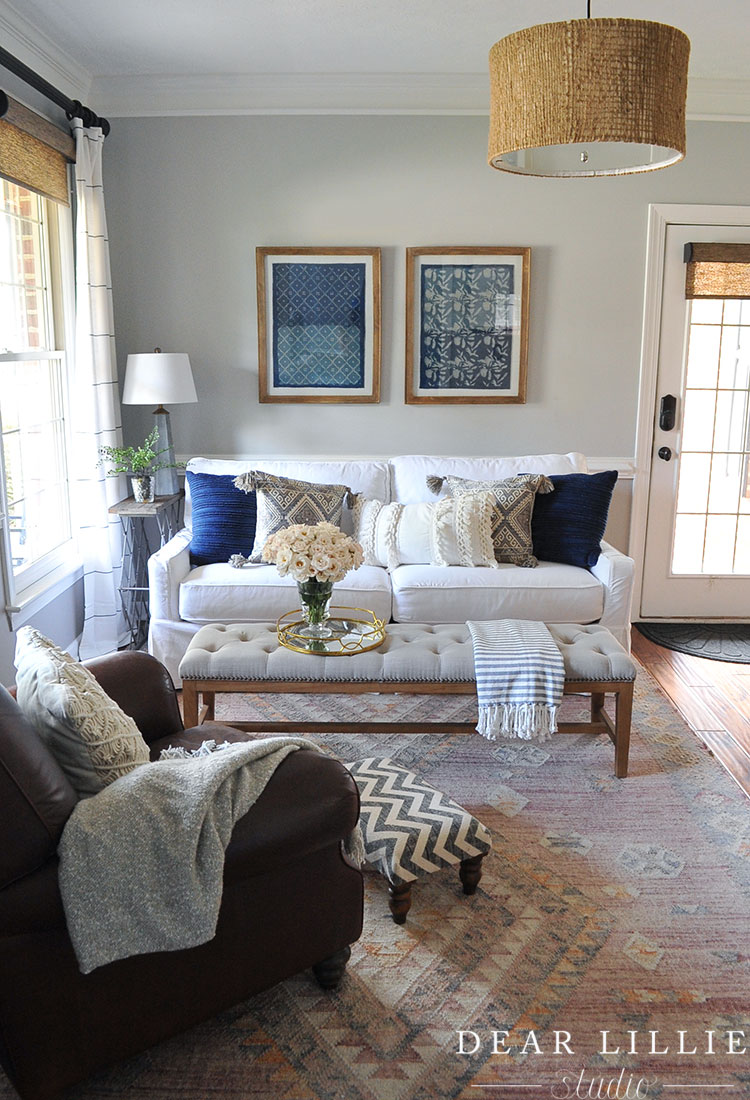 For this client's home we are updating the decorating and overall feel of the whole house but not changing anything structurally. This room required the least amount of changes – the walls had recently been painted a beautiful soft gray color and the client had recently purchased this beautiful slipcovered Lee Industries sofa and fun burlap light fixture so the room was already off to a great start. We just wanted to update it a bit.
Here is a before: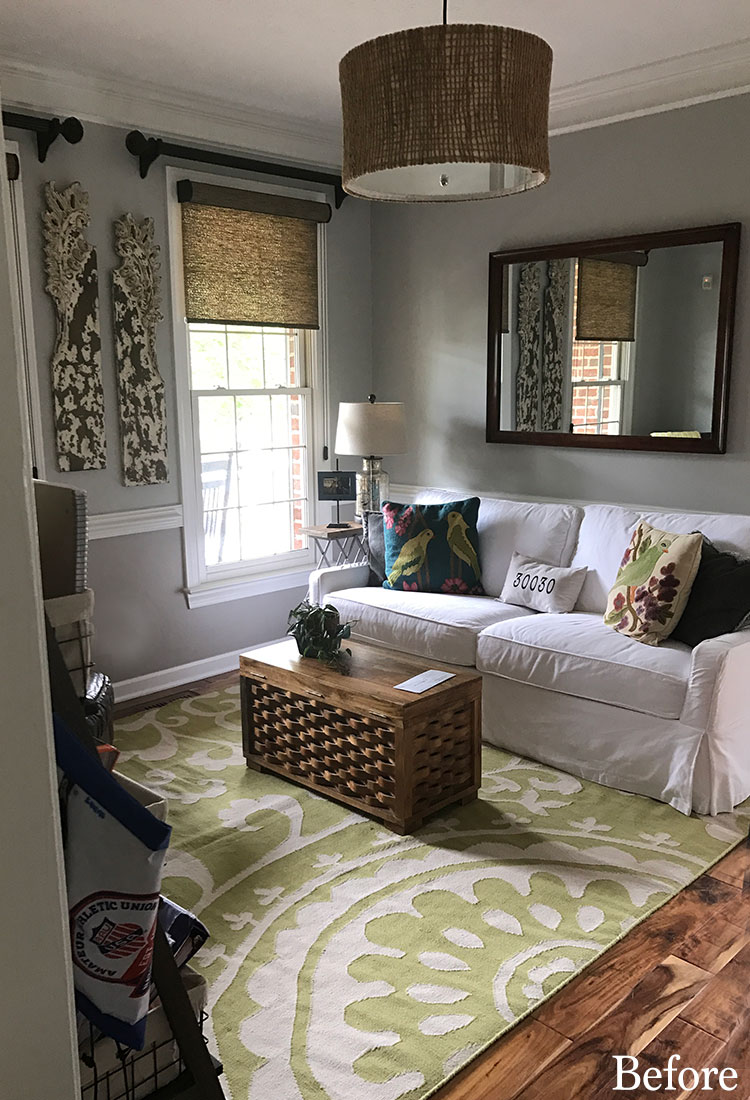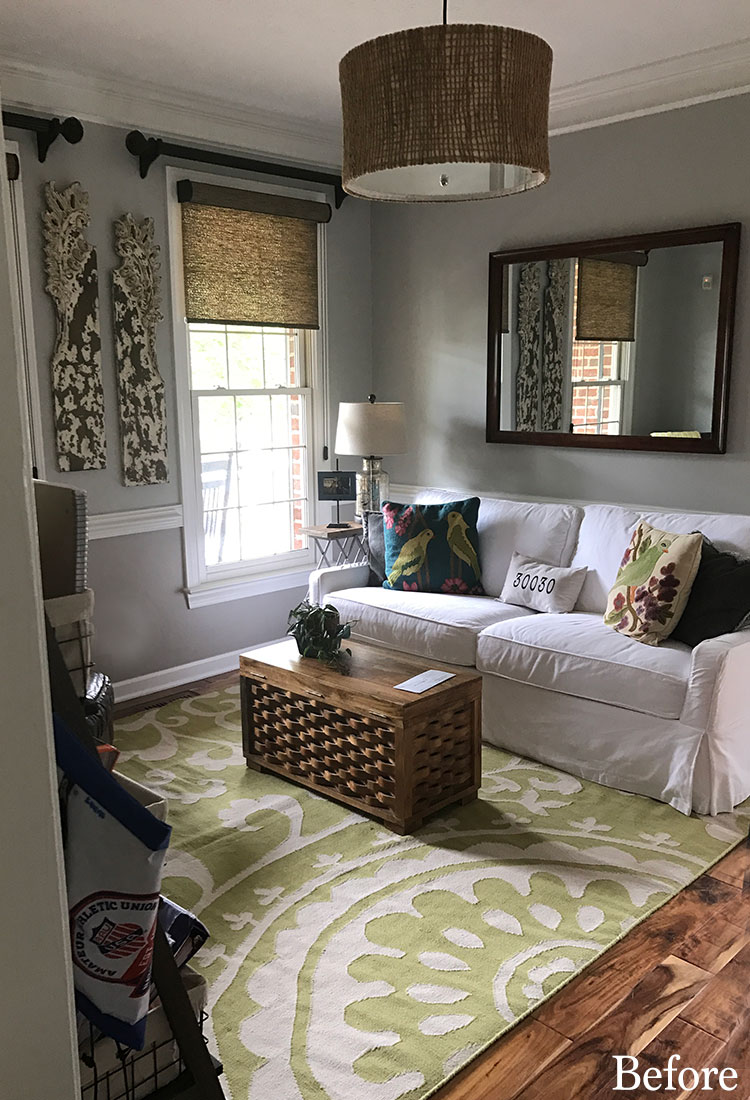 and here is what it looks like now: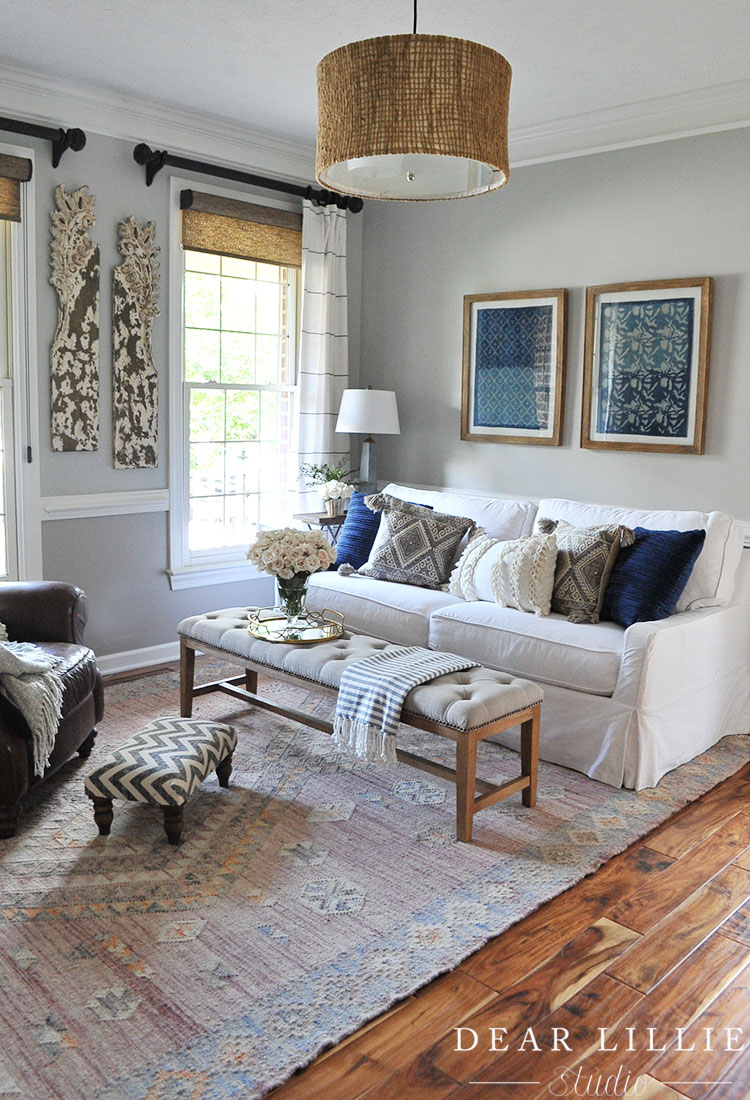 Here is another angle of the before: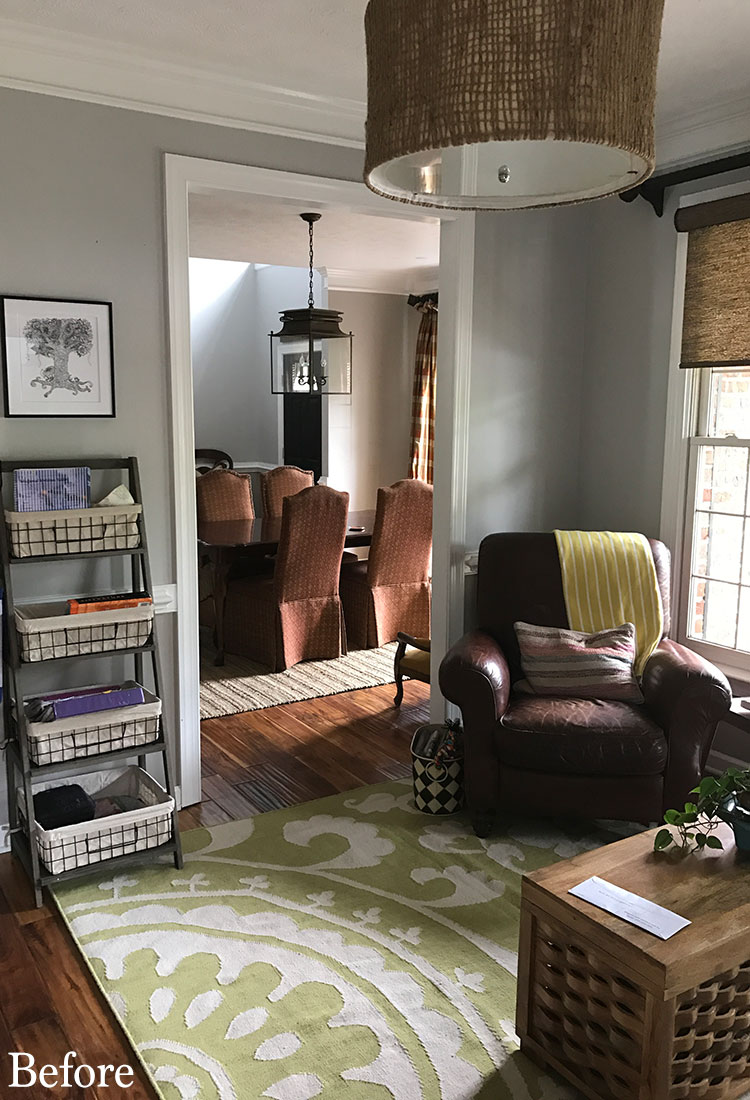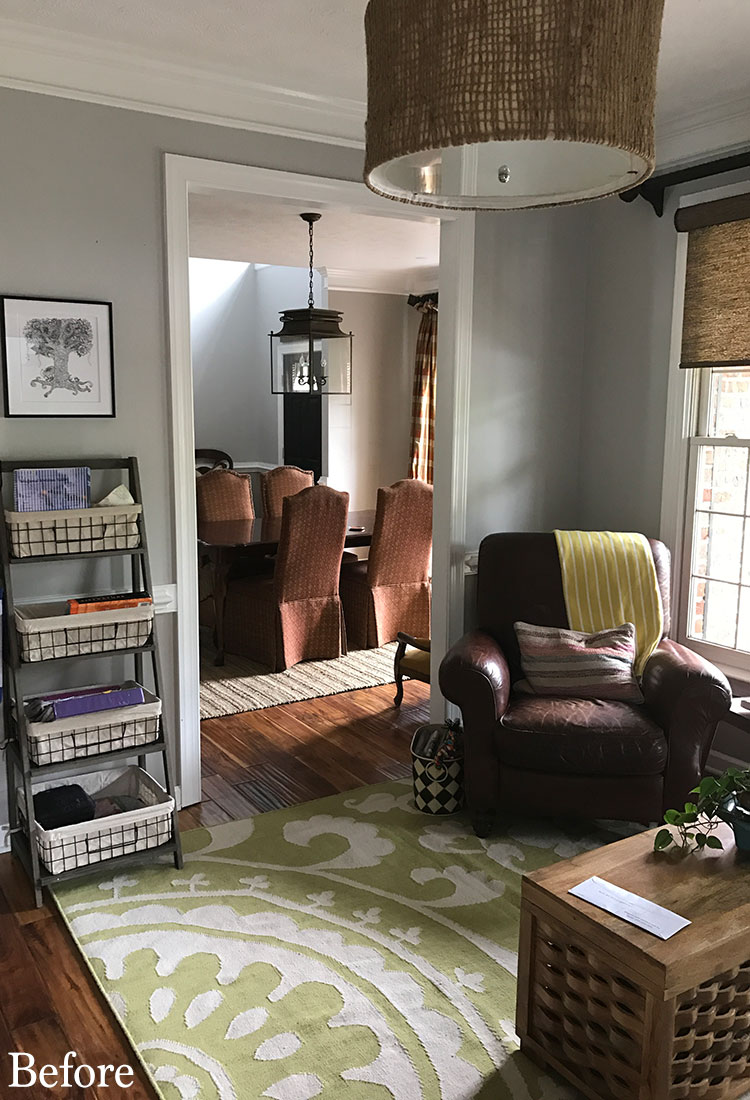 and here it is now (and you can get a little peek into the dining room makeover which we will be sharing the progress we've made in there later this week):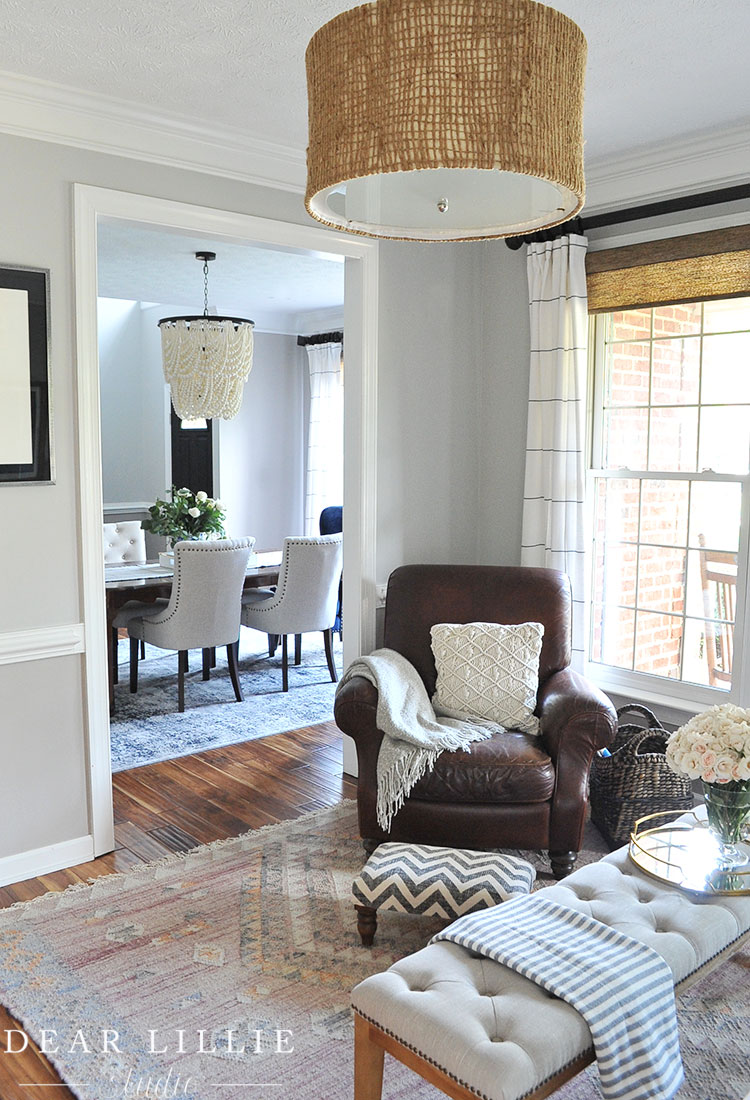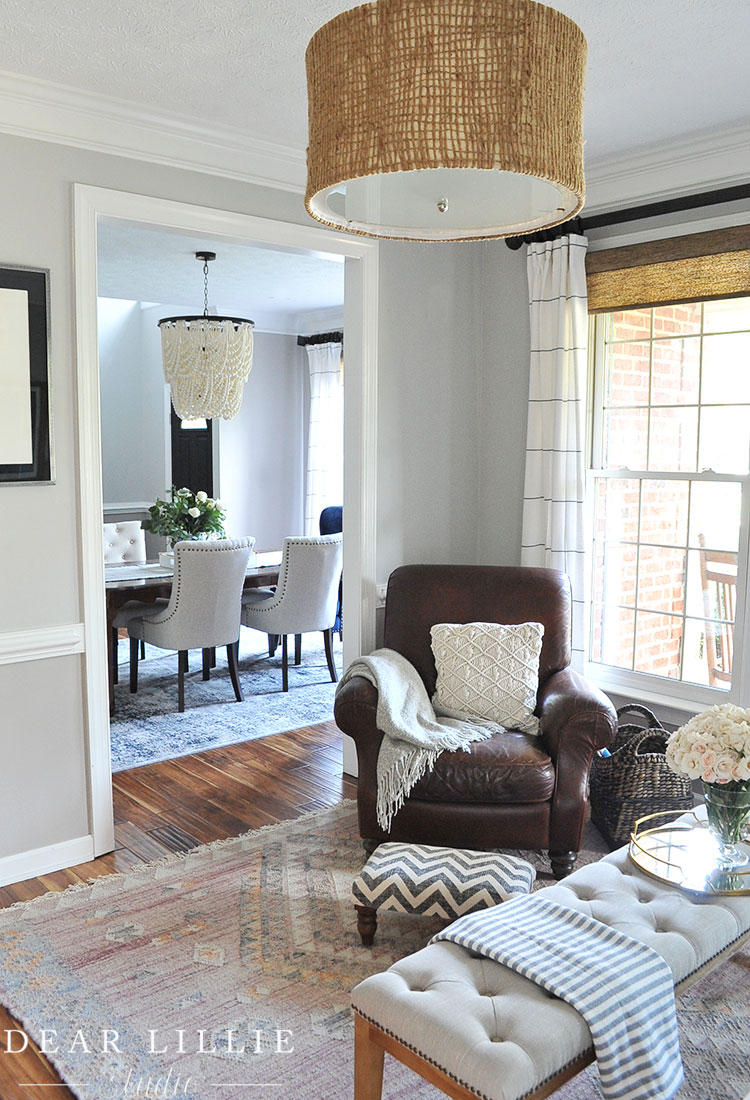 In this space we used lots of our client's existing pieces from the sofa, leather chair, drapery rods and angel wings. We also reused a tufted bench that had been in another spot as an ottoman.
We added in lots of fun new accessories though to really freshen the space up. We found pillows with lots of texture to add to the sofa and then added a new rug which is absolutely beautiful!!!!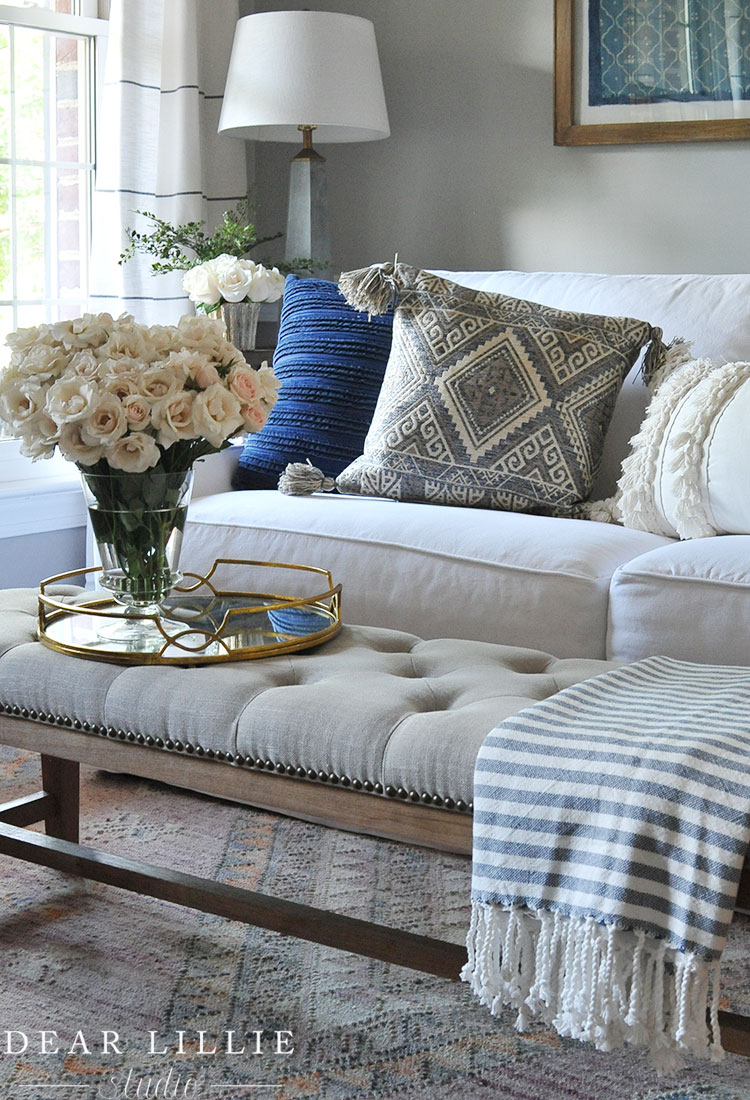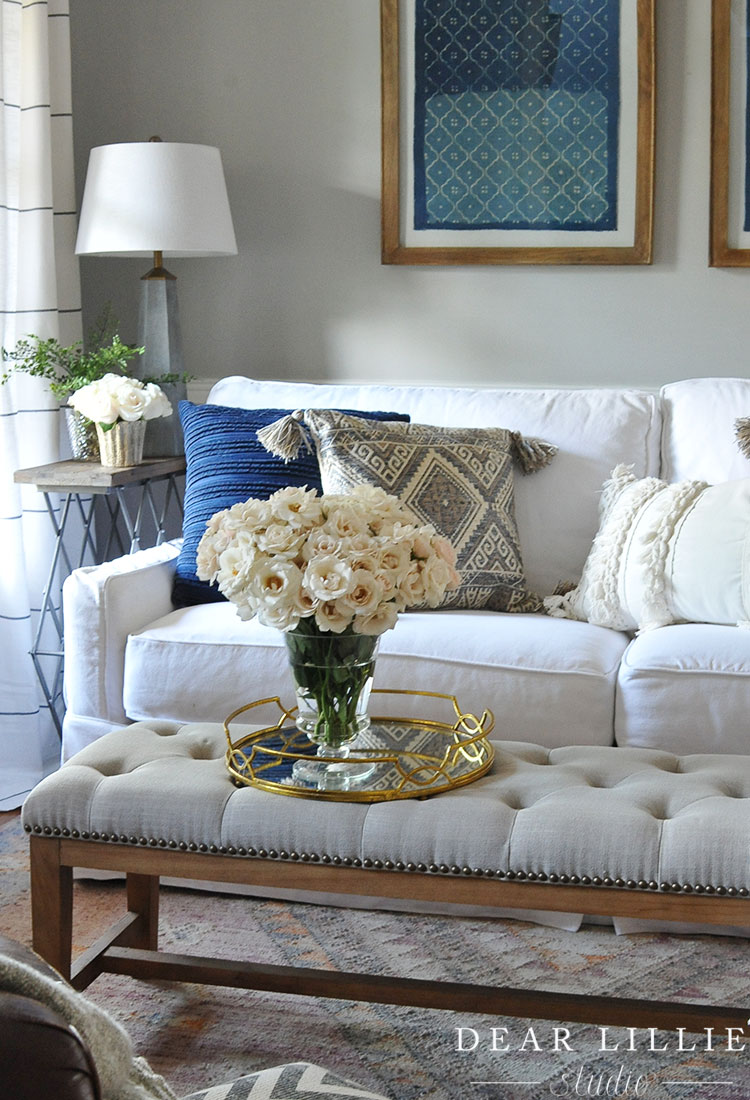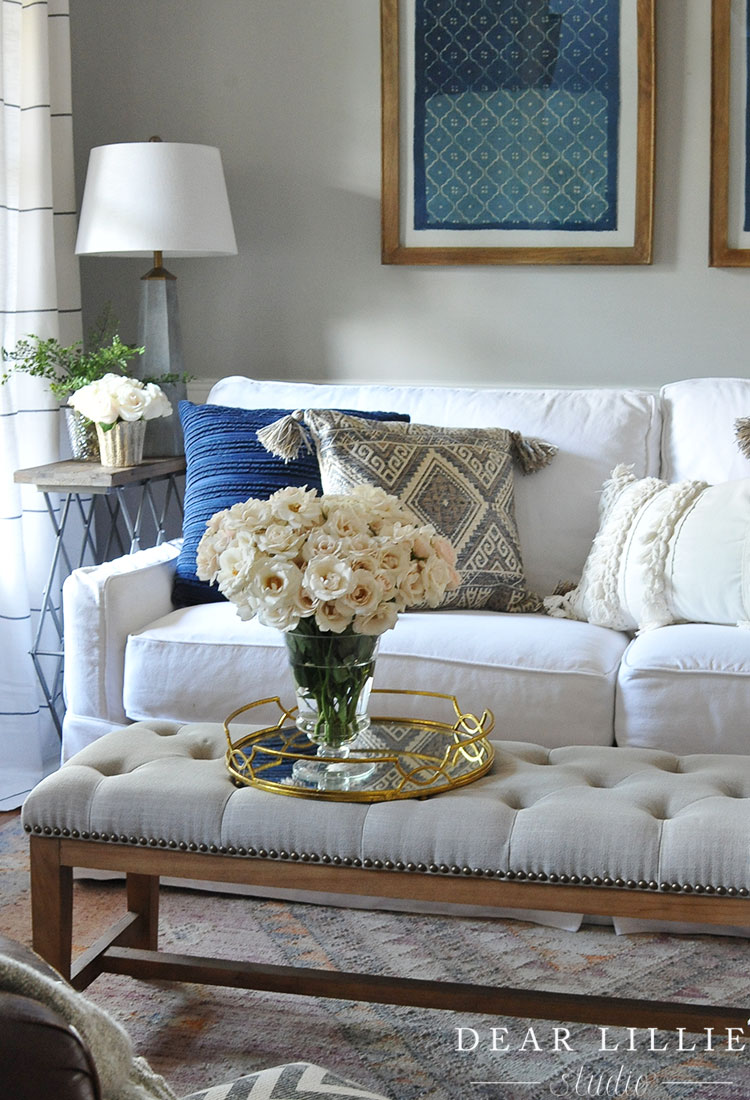 Our client had been eyeing these beautiful blue prints for quite a while and we thought they would make the perfect addition to the wall above the sofa. They really play off the rug in the dining room (which we will share more photos of later this week) and help the rooms really complement each other. And I love how the frames work so well with the burlap light fixture.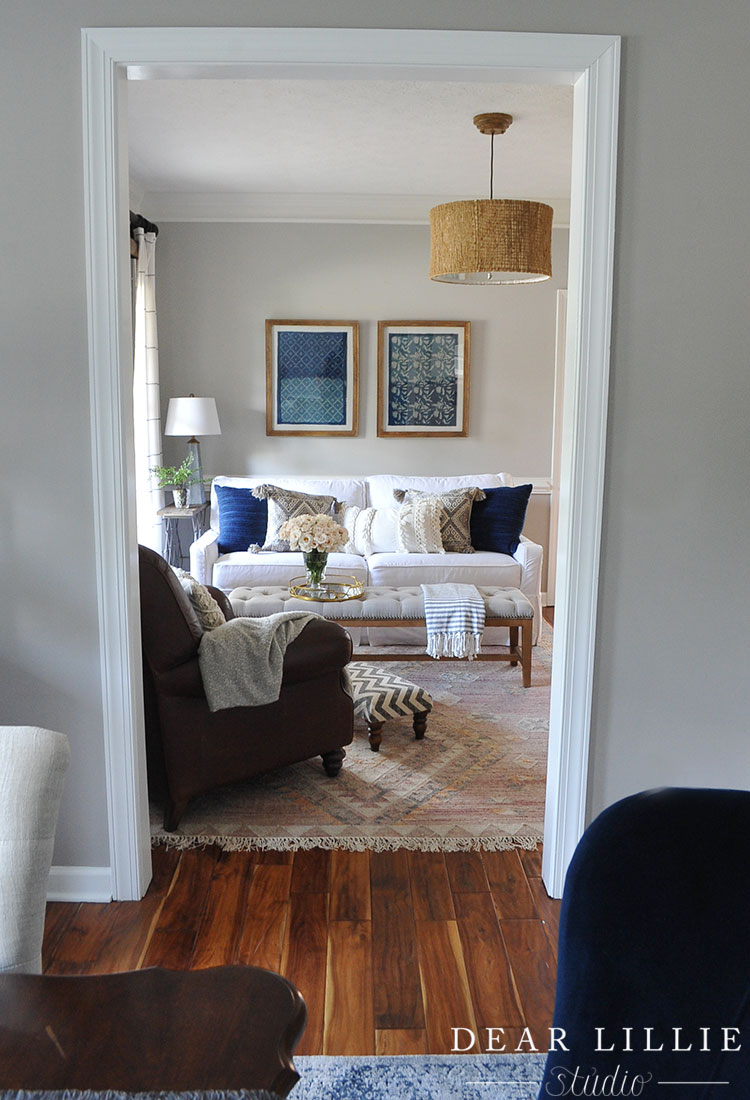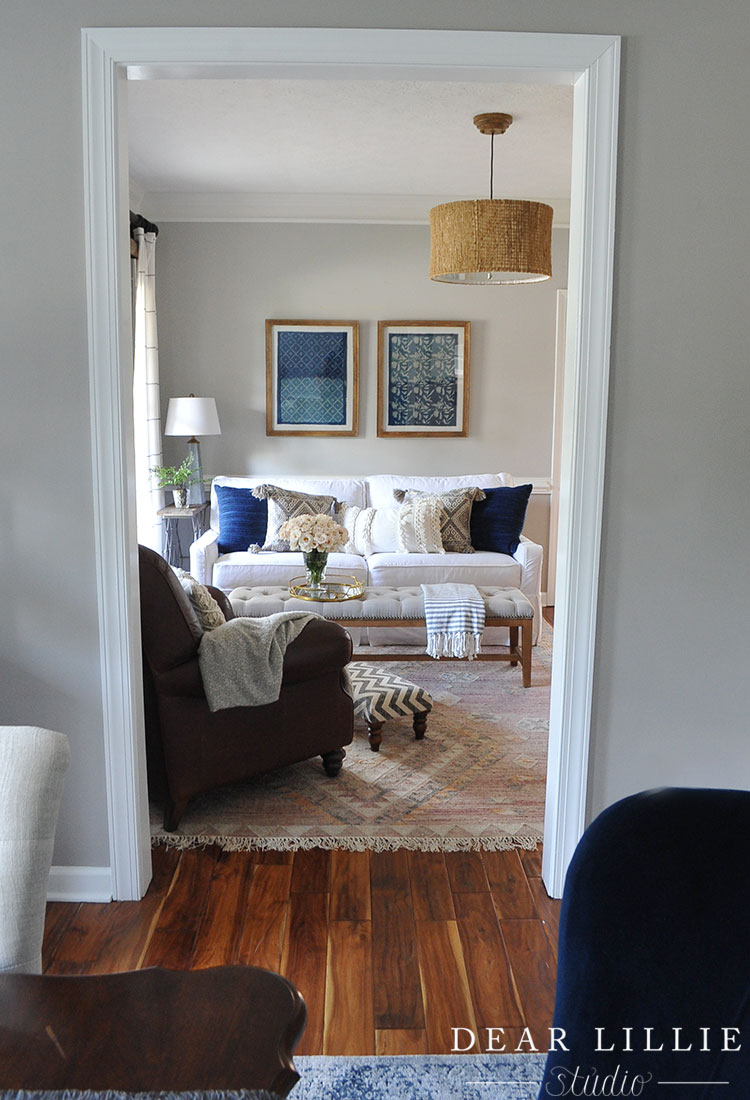 We moved this cabinet from upstairs and it now function as a great place to store all the backpacks, sneakers, jackets and things that are brought in and out of the house every day but keeps the room still tidy looking because all the mess is hidden away.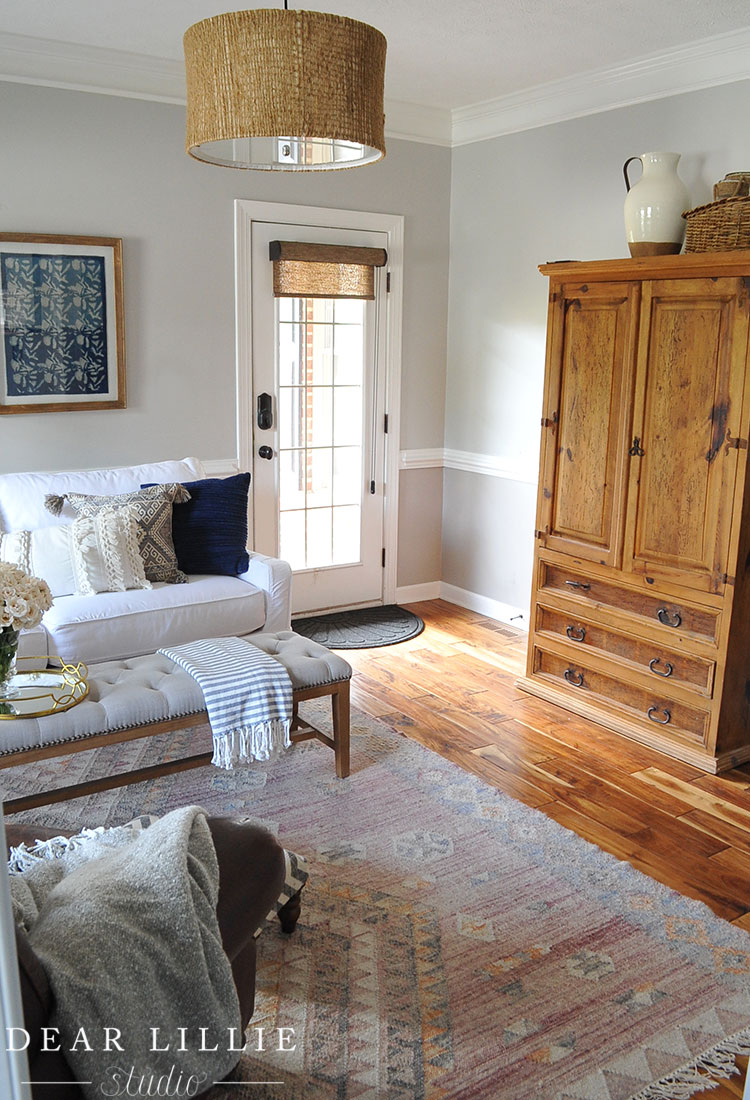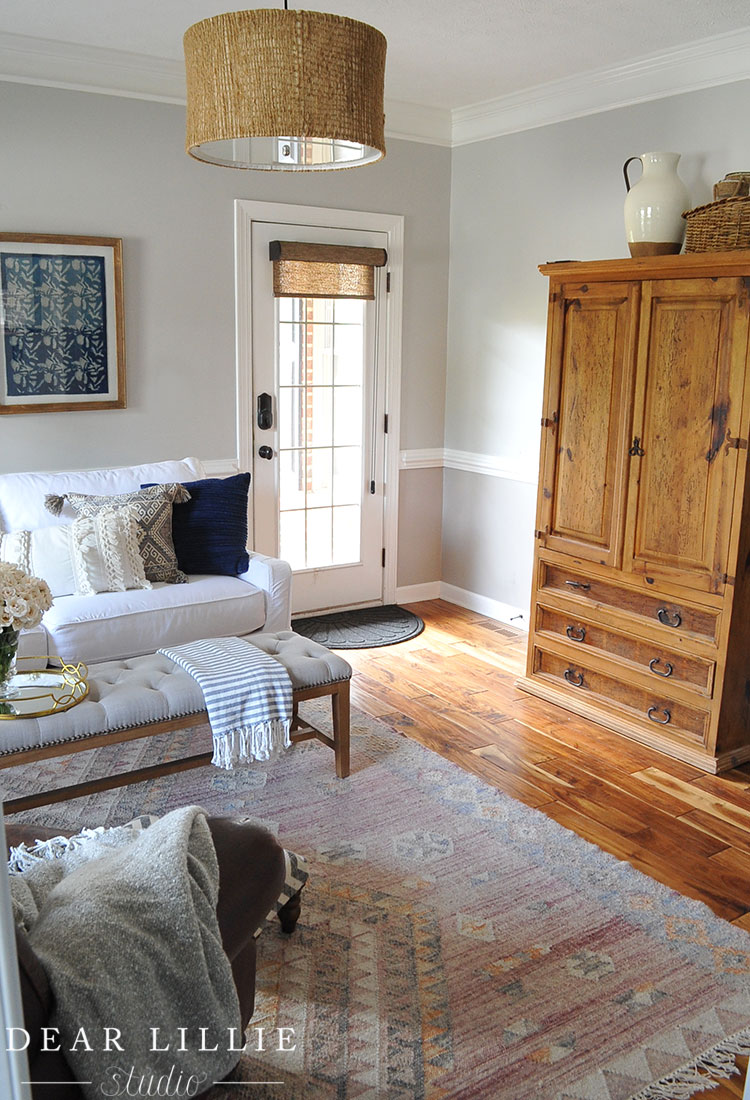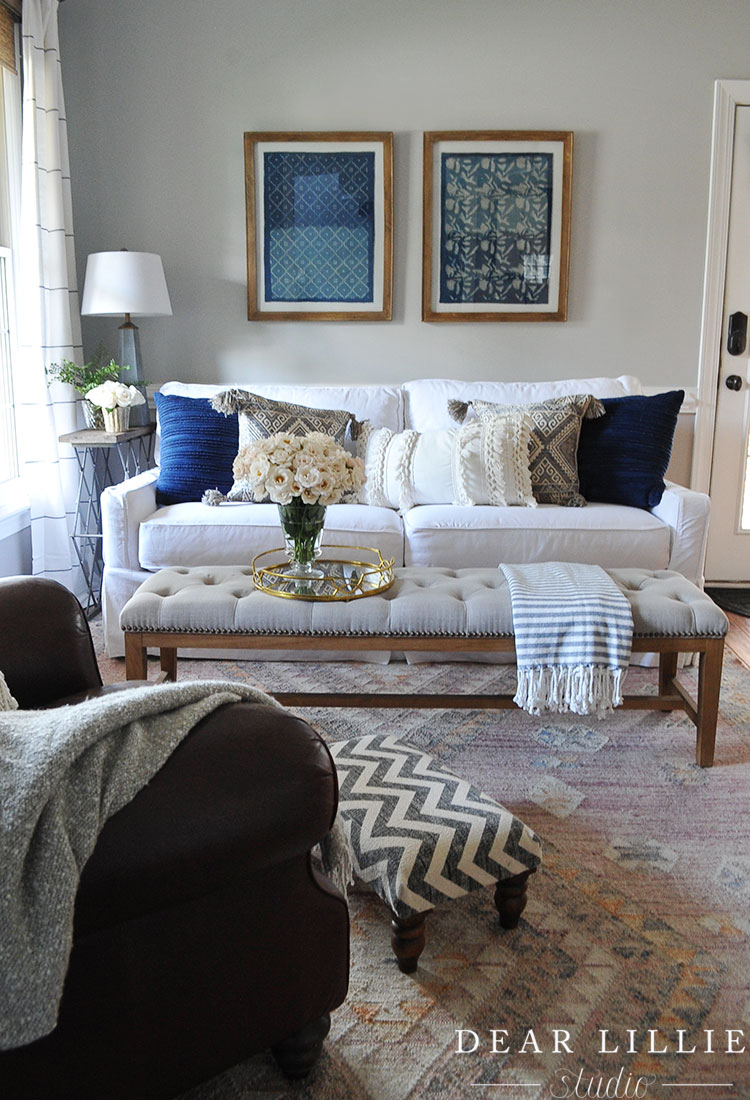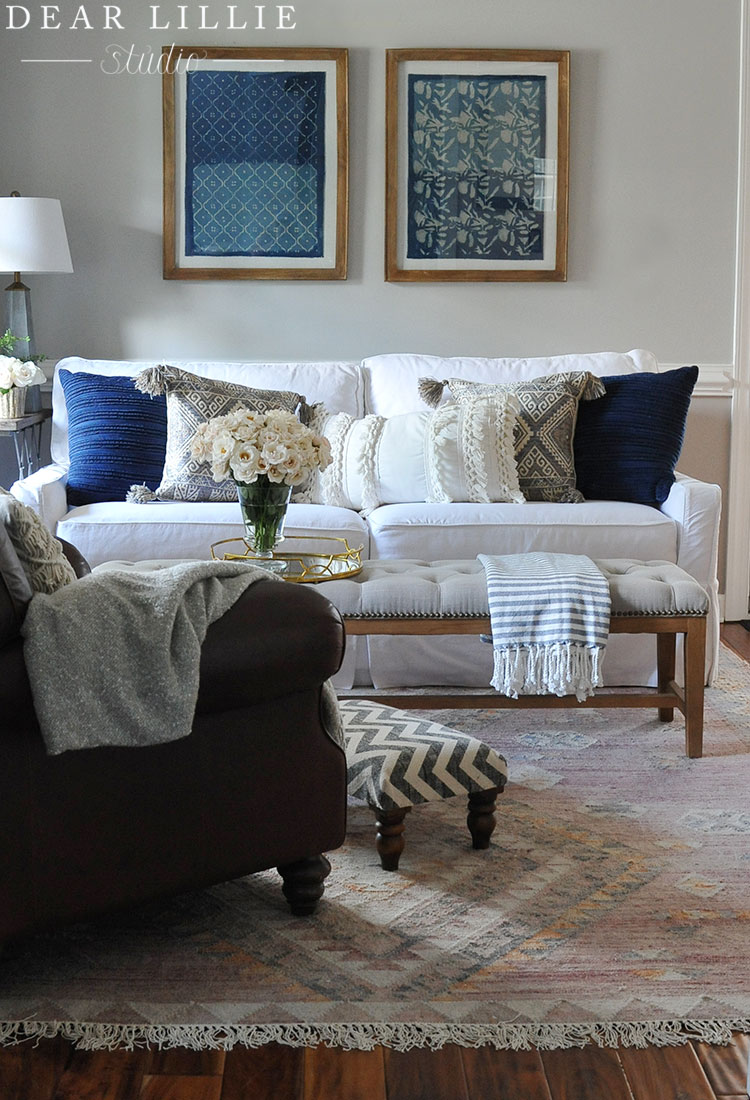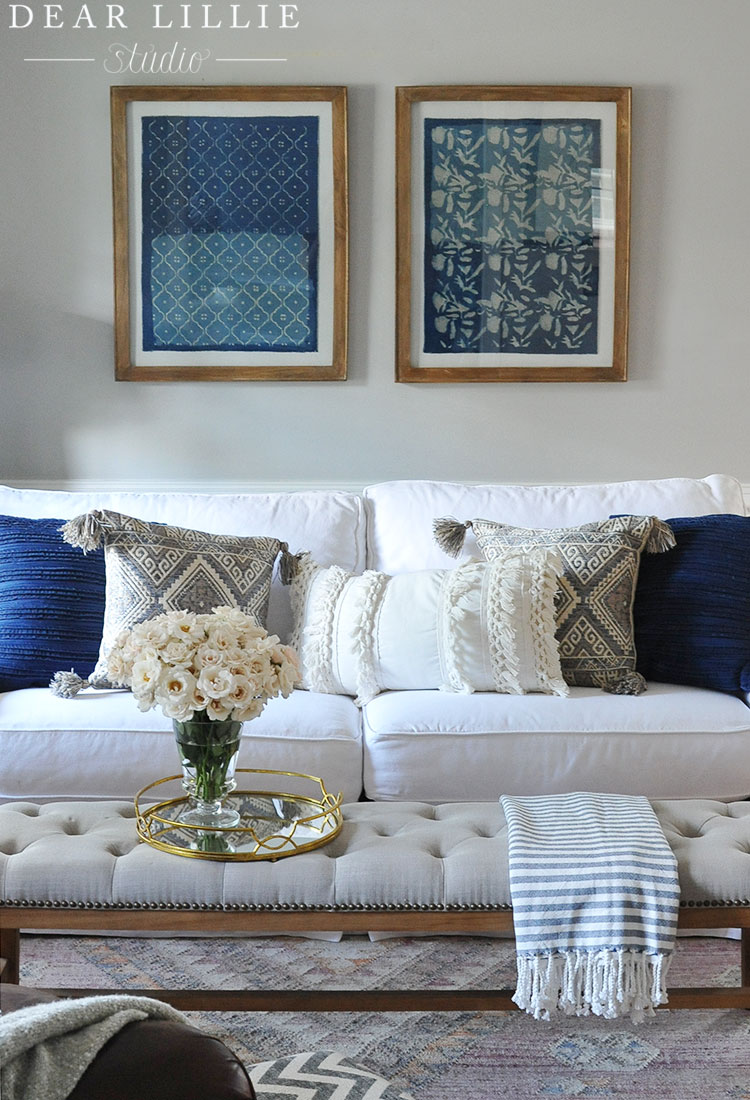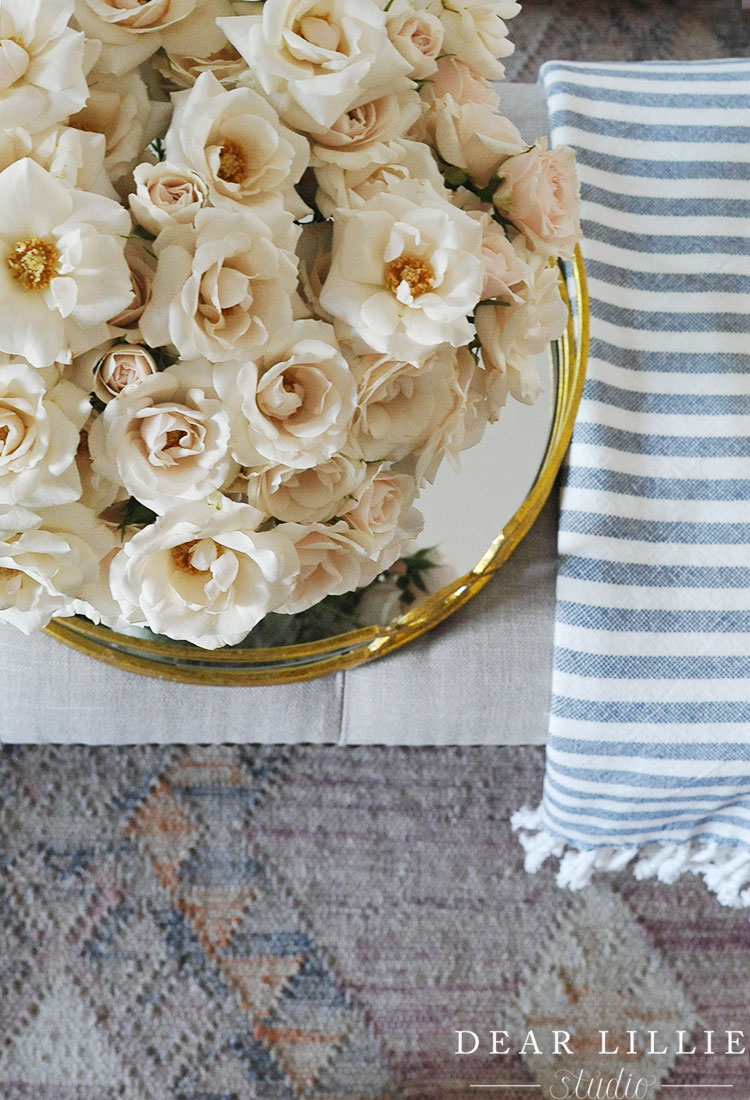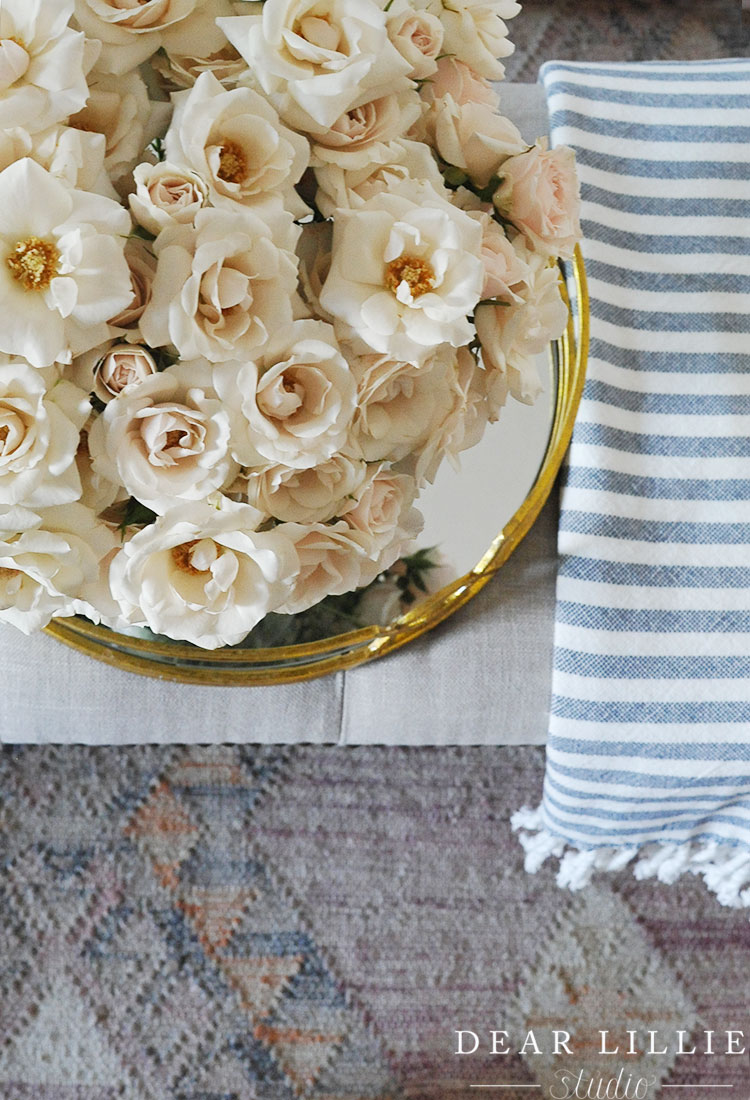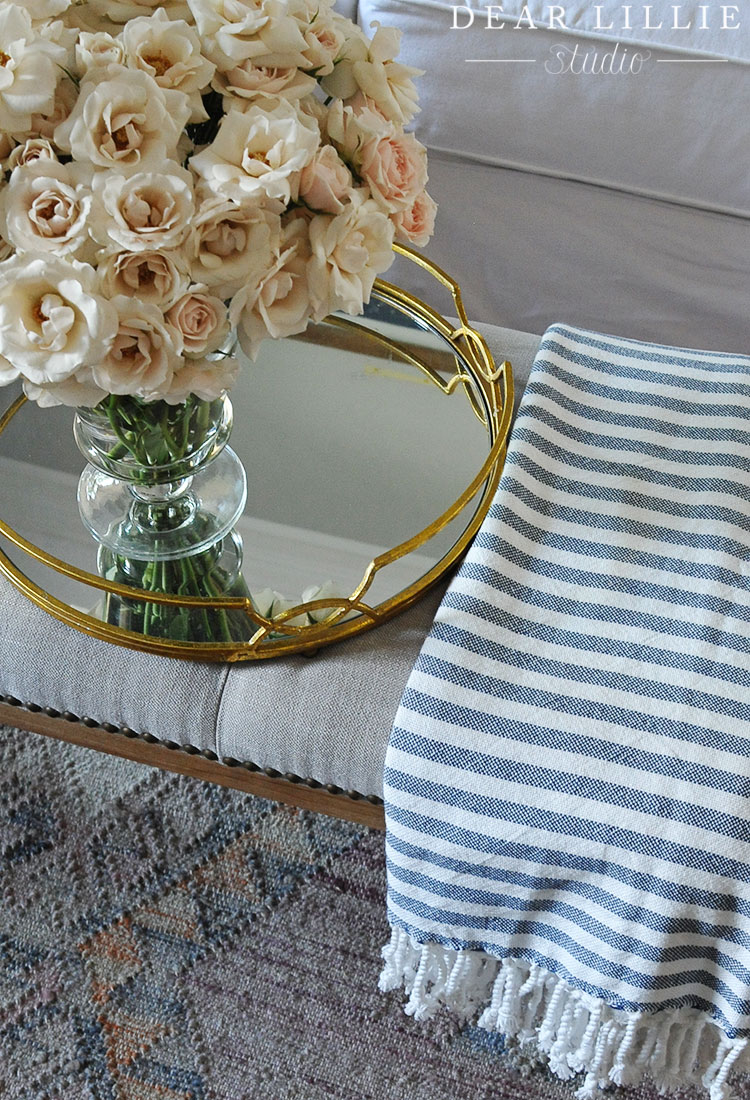 We kept the client's side table because it was the perfect fit and then added this lamp and then we ended up stealing two of the drapery panels from the dining room to try and ended up keeping them.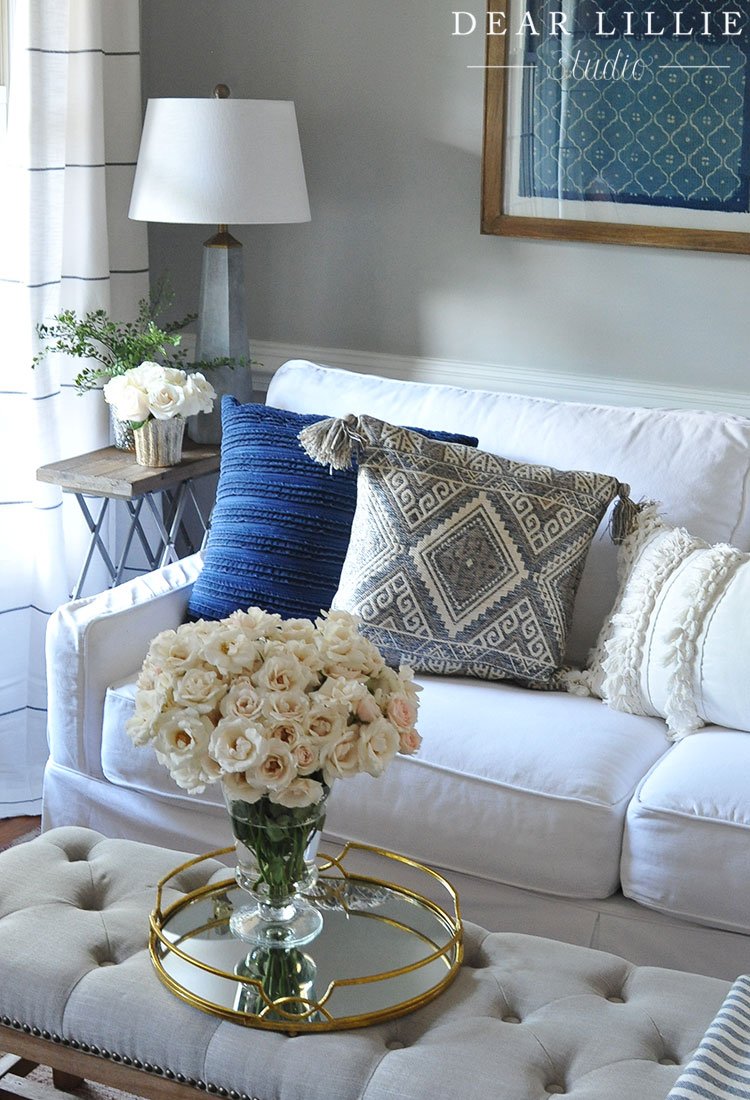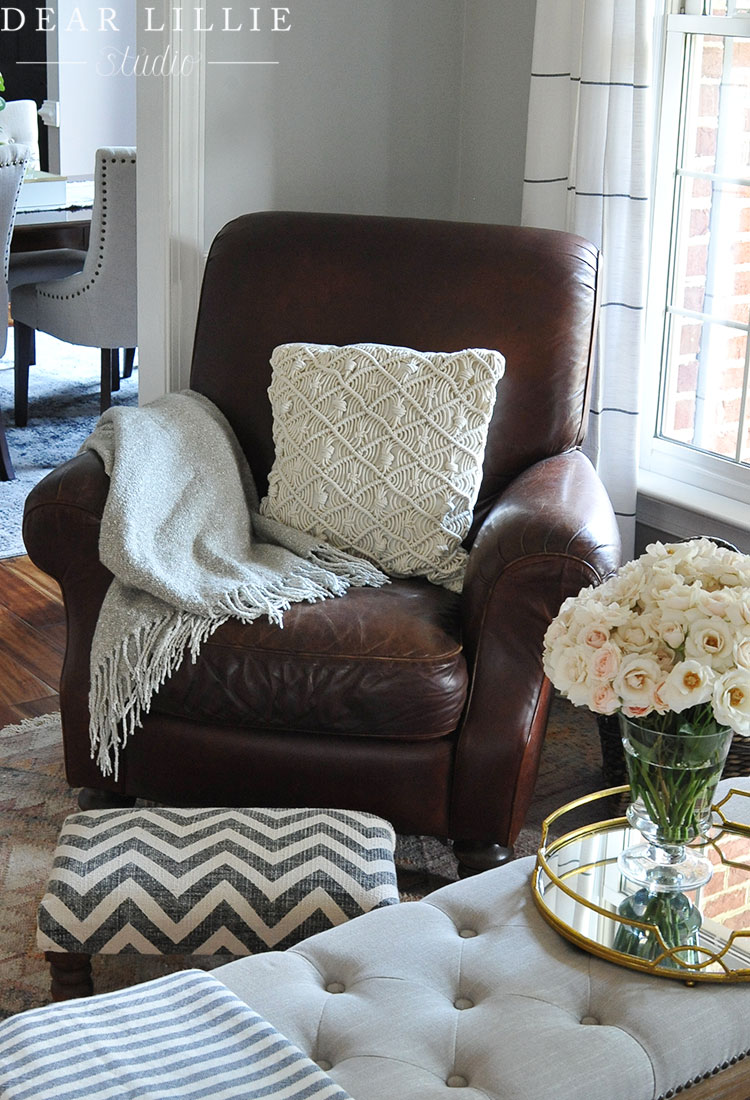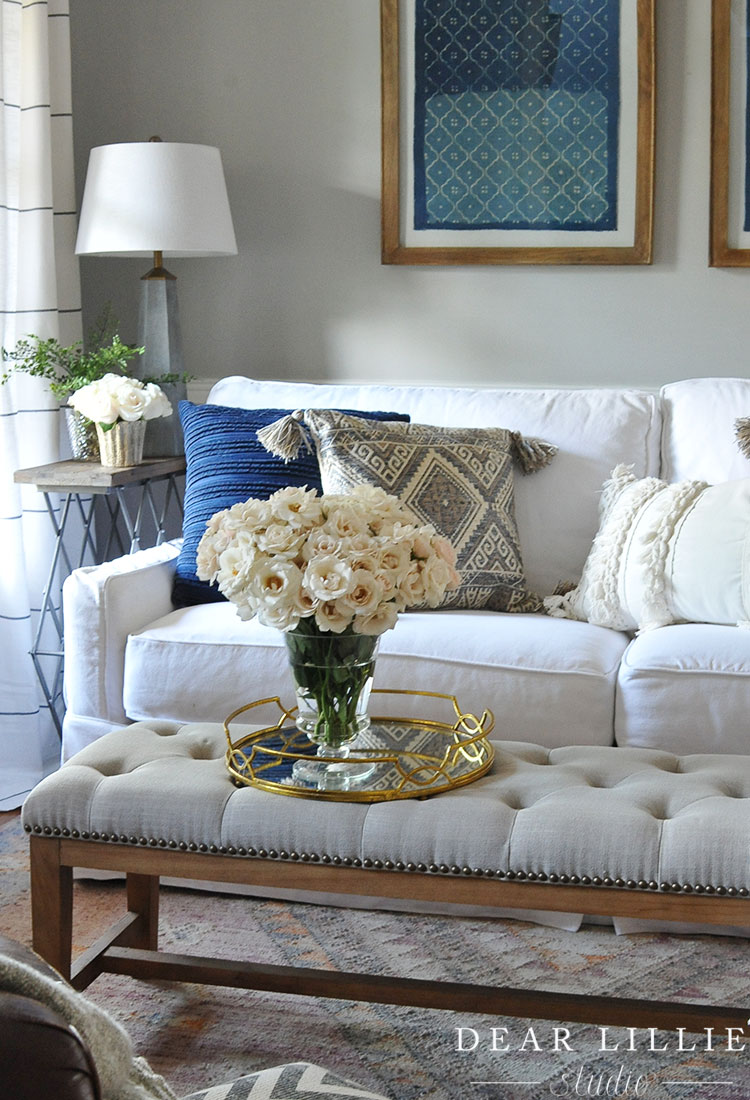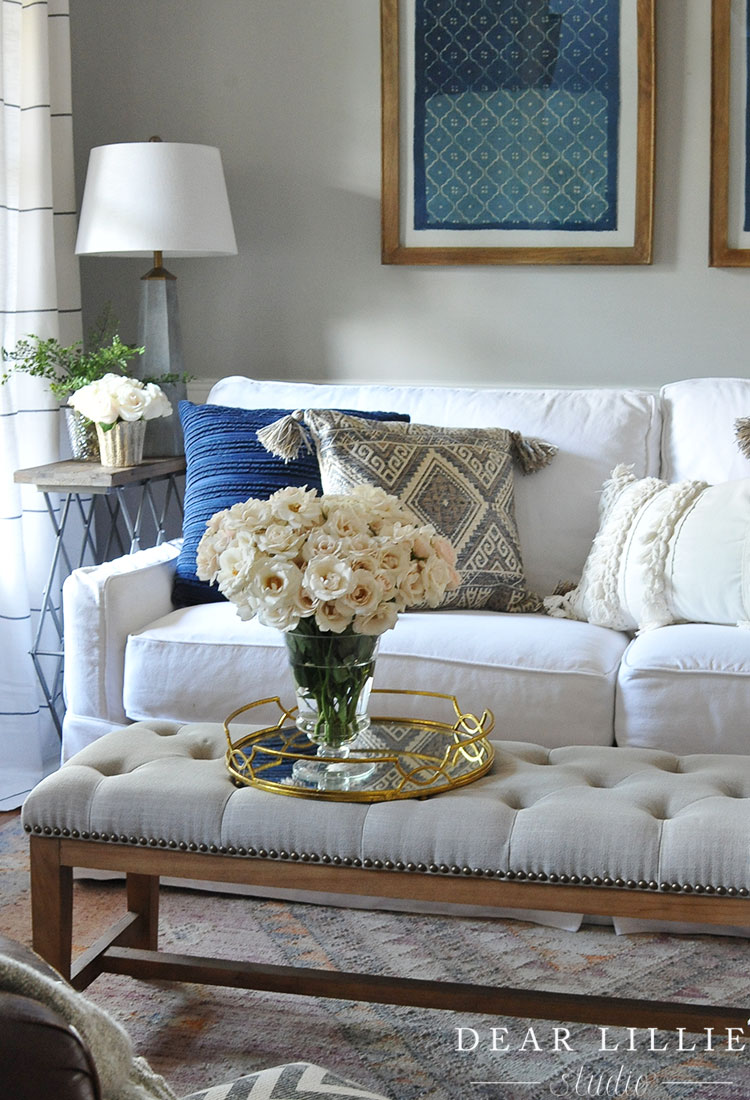 That's it for today! I hope you all have a fabulous week ahead!

Sources:
Wall and Trim Color – Existing
Sofa – Existing (Lee Industries)
Artwork Above Sofa – Pottery Barn
Patterned Pillows – World Market
Tufted Ottoman – Existing (from HomeGoods)
Tray on Ottoman – World Market
Draperies – Ballard Design
Leather Chair – Existing
Blinds – Existing
Chevron Stool – Existing (from TJMaxx)
Pillow in Leather Chair – World Market
Side Table – Existing
Lamp – HomeGoods
Burlap Light Fixture – Existing (can be found here)
Curtain Rods-  Existing
Angel Wings – Existing
Warmly, Jenni