Good morning!  I hope you all are having a wonderful week! Today we wanted to share a few Valentine's Day gift ideas starting with some jewelry from Starfish Project.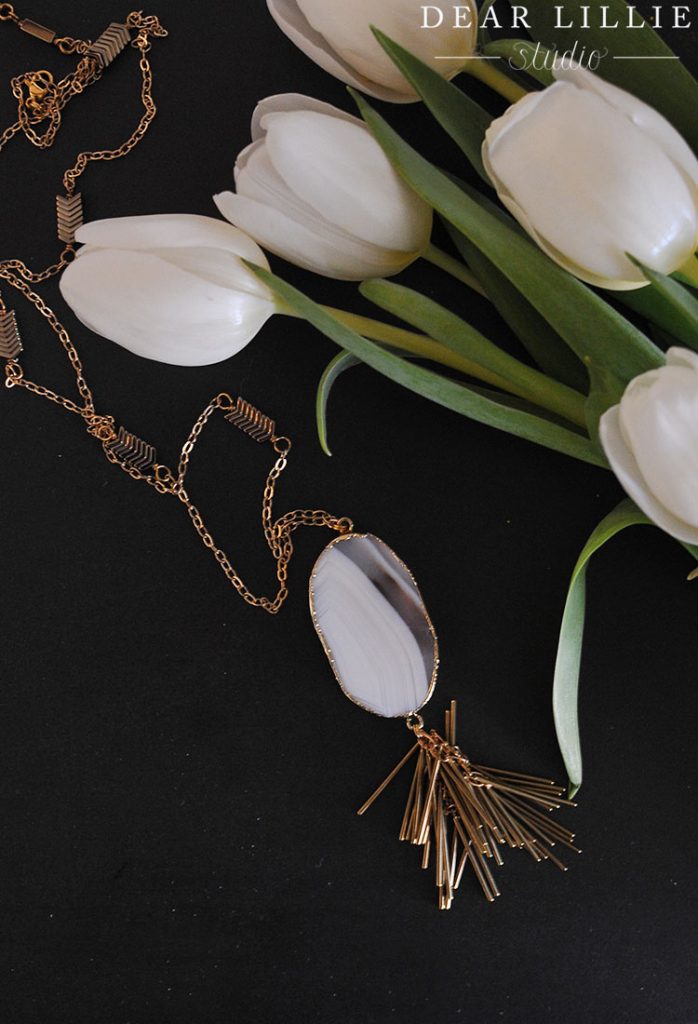 We shared some of their pieces this fall and have absolutely LOVED everything we have gotten from them. Starfish Project is a non-profit organization with a social enterprise that cares for women coming out of human trafficking and exploitation. Starfish Project has employed over 125 women and has served thousands through our Community Outreach Services. 100% of your purchase goes to their social mission to restore hope to exploited women and children and helps them experience freedom, establish independence, and develop careers. At their website, you can read Stories of Hope from real women who have emerged from exploitation and made your jewelry. Starfish Project is making a real impact, and you can be part of restoring hope to exploited women with Starfish Project.
I love their Madison necklace – it's such a fun piece that can be dressed up or down. I also love these Garrett earrings.  I got them in the turquoise color because I already have them in another color and they are one of my favorite things to wear when I dress up!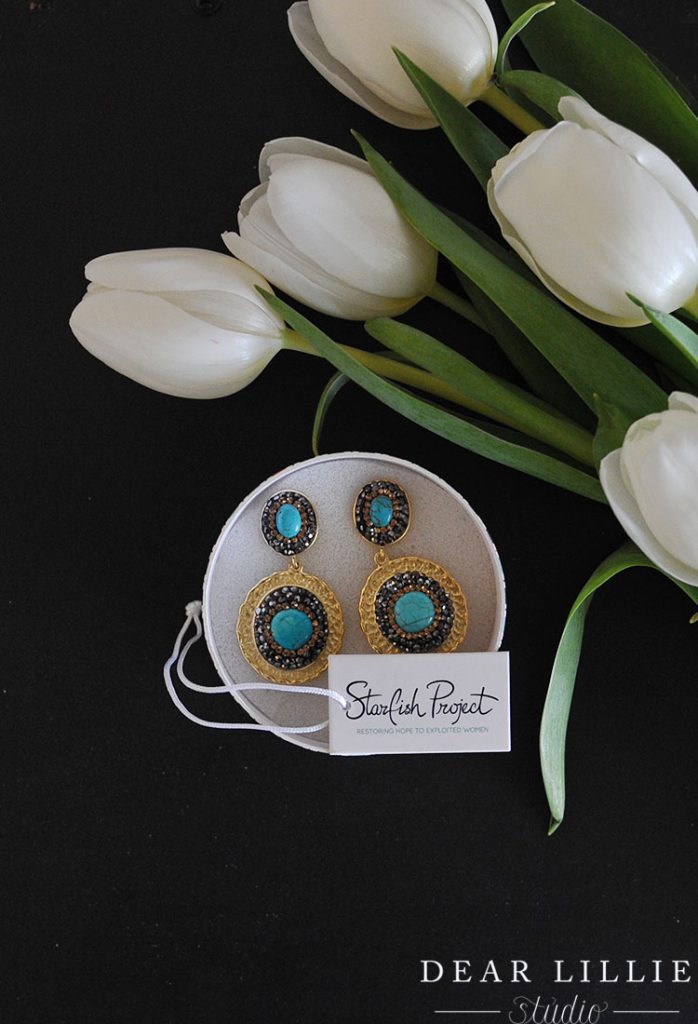 And I love both the Ruthie Turquoise Studs and these Lila teardrop earrings (which Lillie loves too, she's already borrowed them!)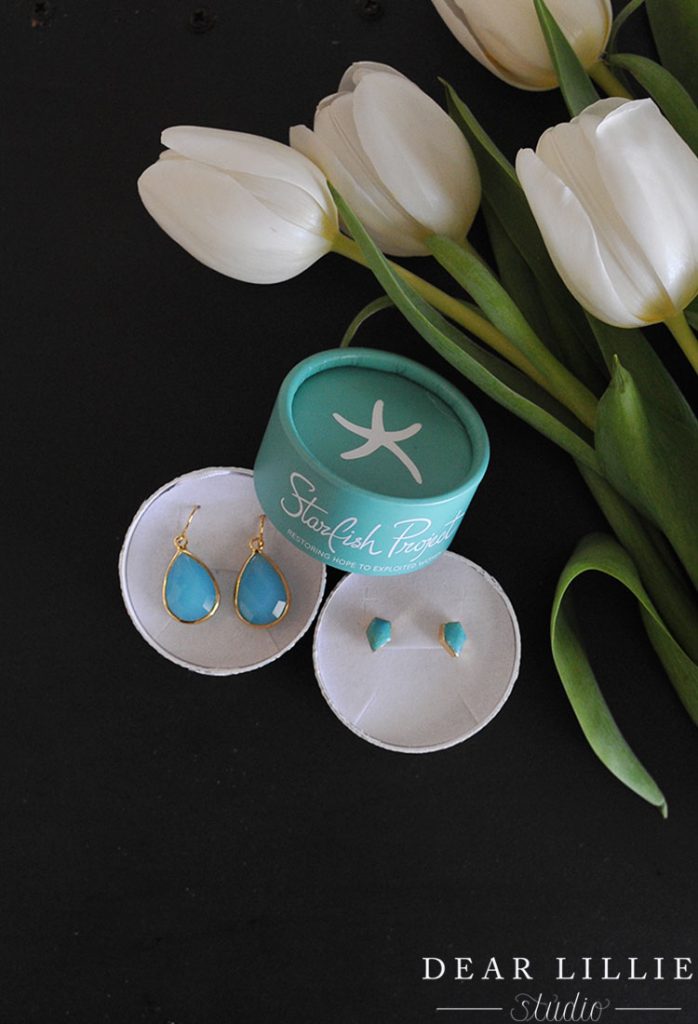 I also love that each piece comes with a woman's name who you are helping and you can go on their website and read more about their story.
Flowers are always a great gift idea and my go to place to order from is the Bouqs!  I love their simple yet elegant arrangements. Plus if you order now through the 9th and use the code VASEFOR2 you can upgrade to the Deluxe size (TWICE THE BLOOMS) for the price of the original. Or through the 11th use the code IGVDAY15  for 15% off your order! Here are some of my favorite bouquets they offer.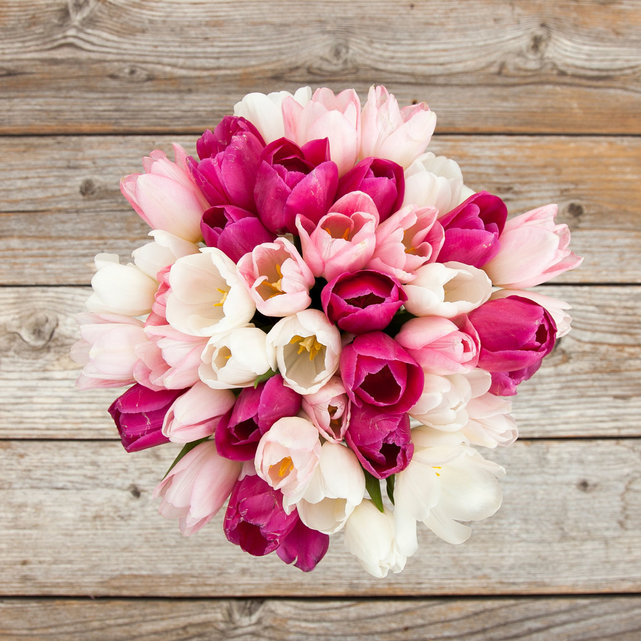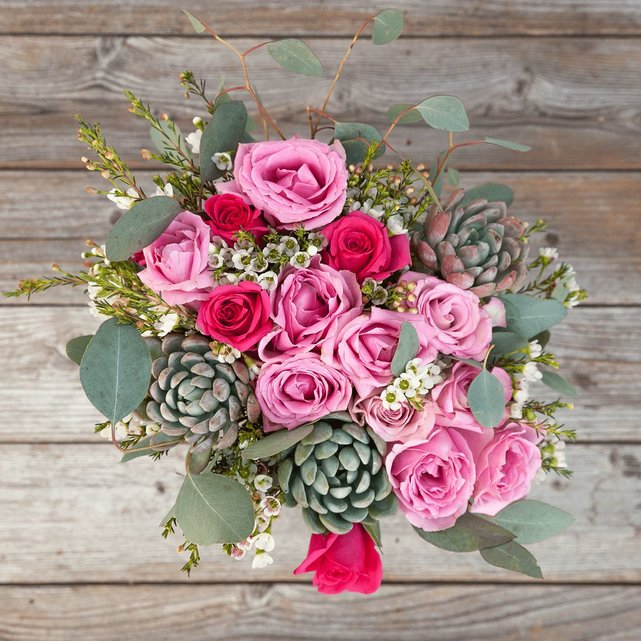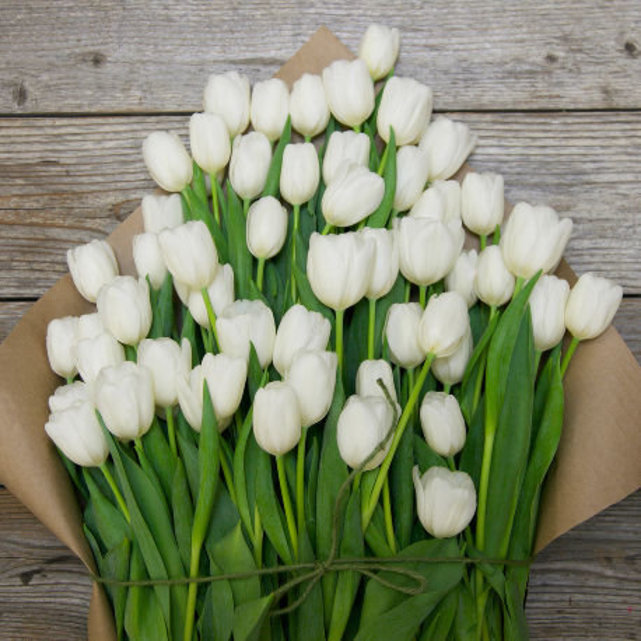 Despite some hints I did not get this this adorable little honey pot for Christmas,  so maybe I will get lucky and get it for Valentine's – or maybe I will just order it myself – ha!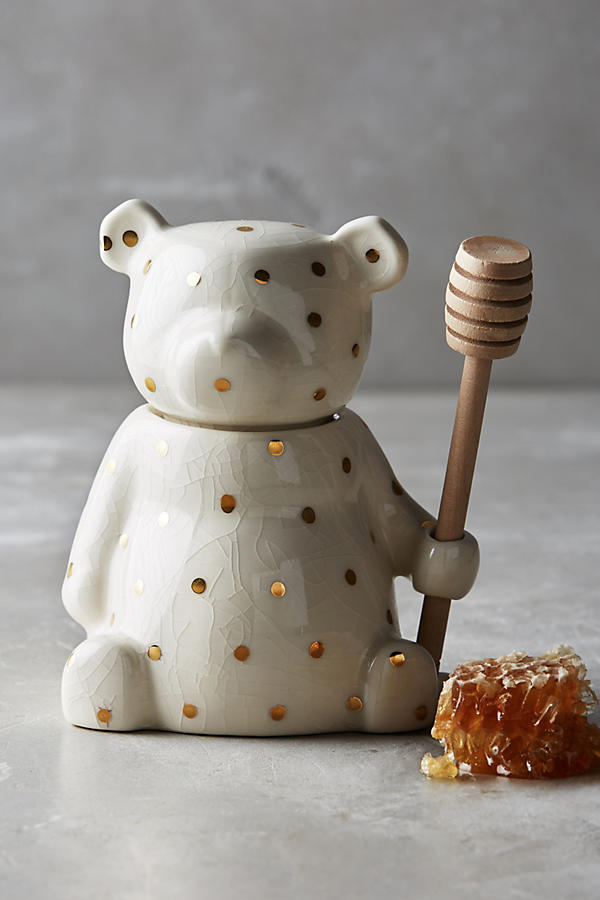 I also think mugs always make a great gift! I love these gorgeous ones: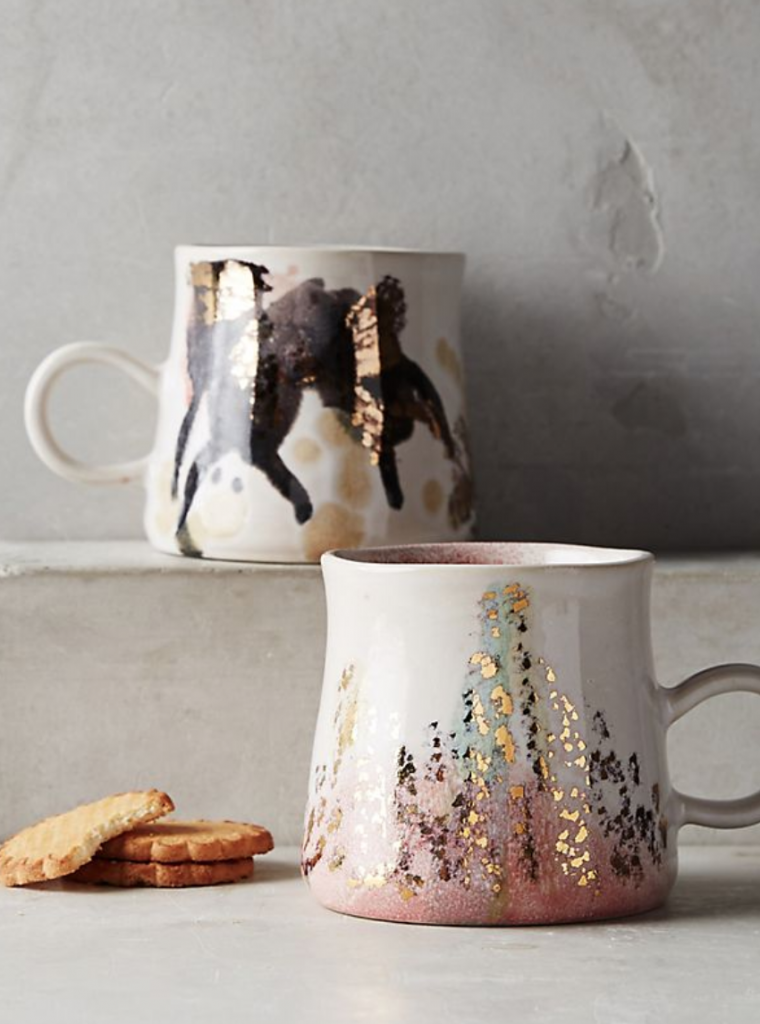 and of course this fun one: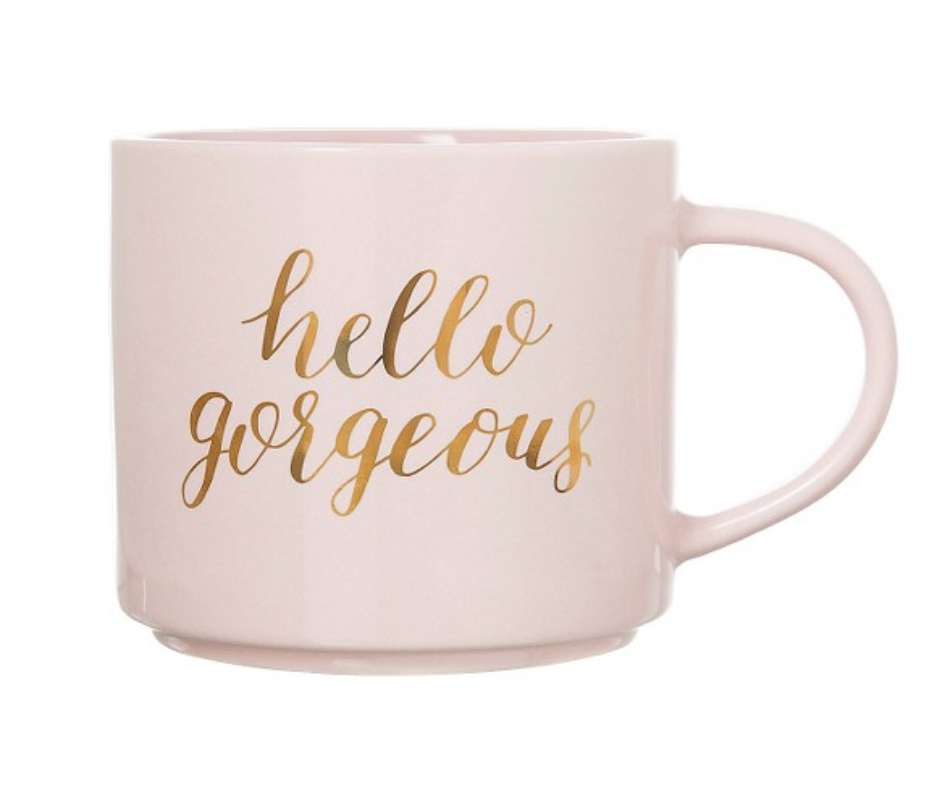 And if you are looking for any kid's ideas we cannot say enough good things about these Cuddle and Kind dolls! They are truly so soft and beautifully hand-knit and their mission of giving away 10 meals to children in need for each doll sold makes giving them have even more meaning.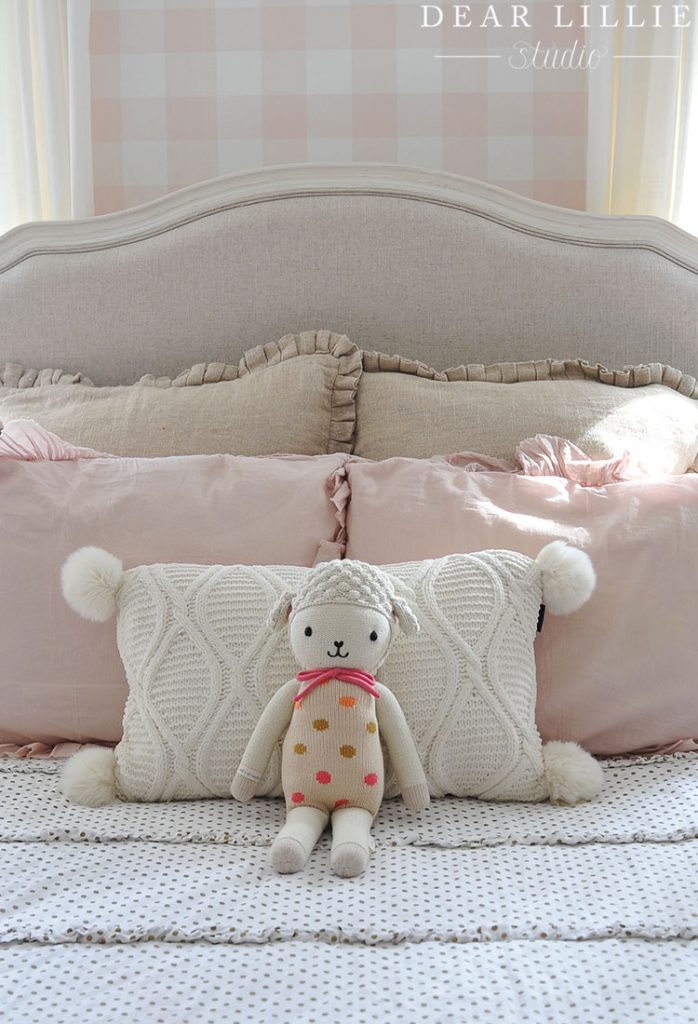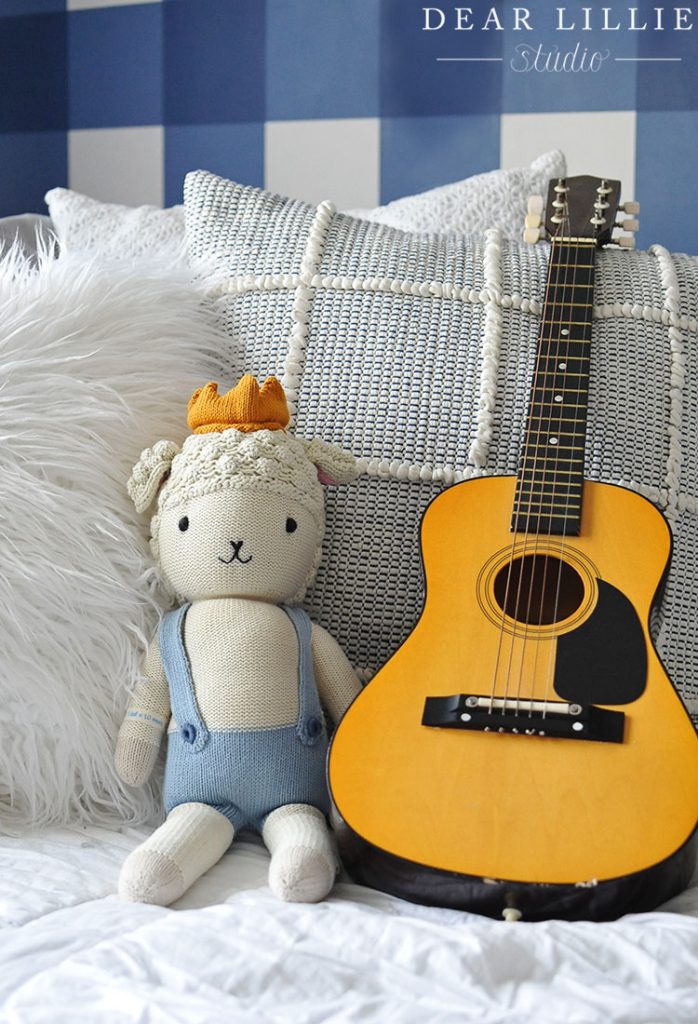 Well, I hope you all have a wonderful rest of the week!
Warmly, Jenni
"The jewelry was gifted to us in exchange for sharing with our readers. All thoughts and opinions are my own. Affiliate links are used throughout this post."