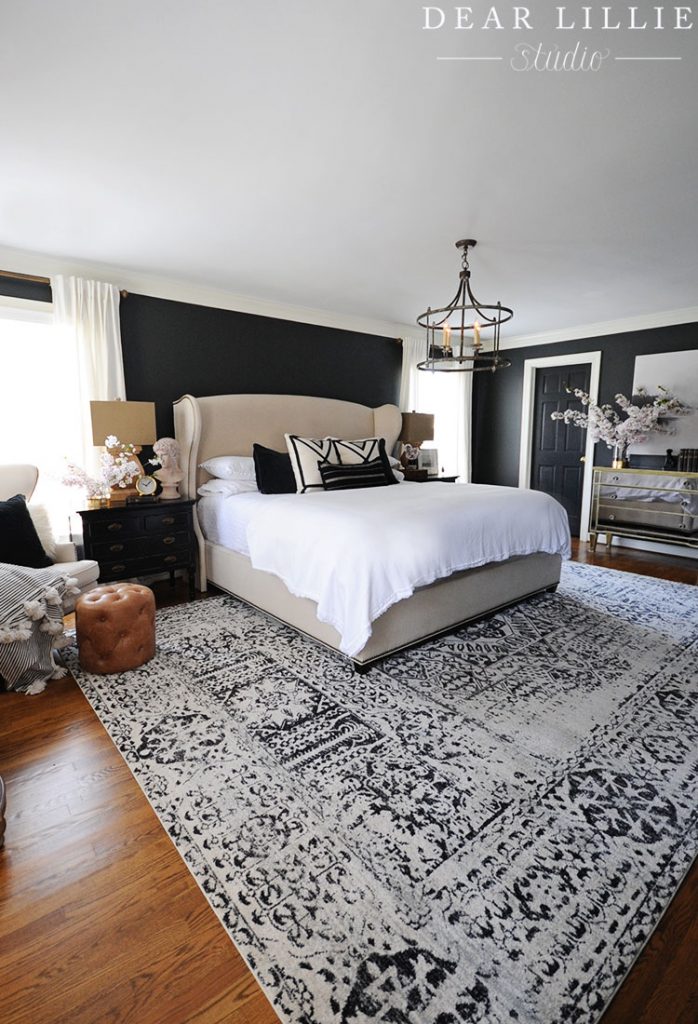 Good morning and happy Friday! We've had to switch around a couple of our posts due to some scheduling conflicts so today I just wanted to pop in and share some photos I took of our master bedroom. I think this is probably my favorite room in our house. I am so glad I went ahead and painted the walls dark. We've always had at least one dark room in our house and I love how cozy and moody it feels. This rug has also been one of my favorite additions to the space. We actually just added a really similar one last night to our family room. I'll share some pictures of that soon.
In the meantime here are lots of photos I took of our master bedroom with some spring blossoms! We've had a bunch of different trees that I've been clipping from. They are all just a tad different and I can never decide which ones I love best.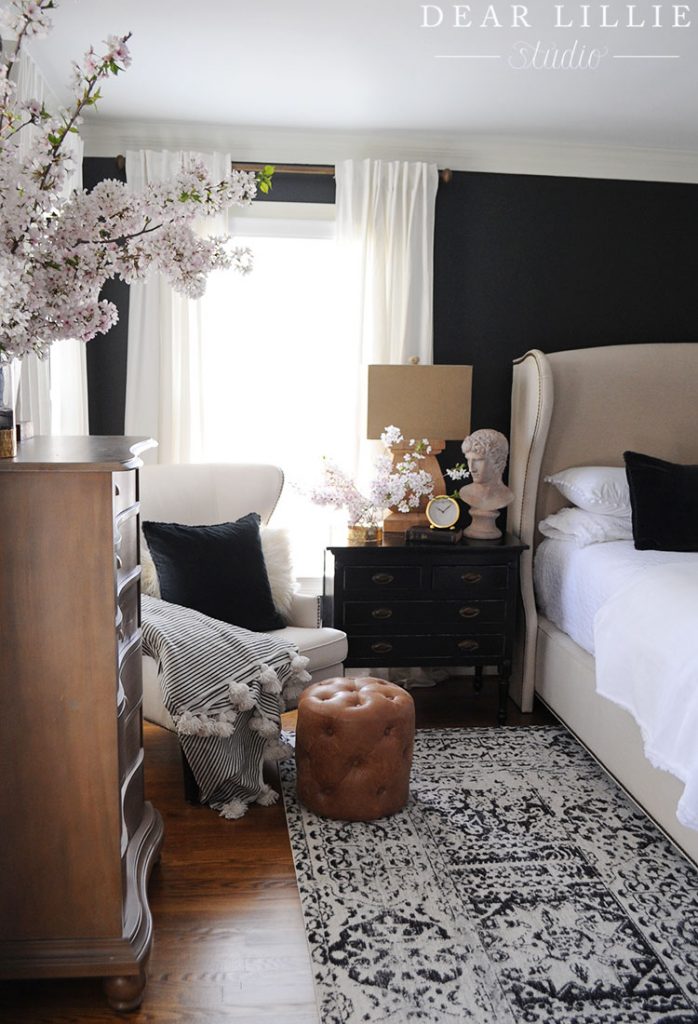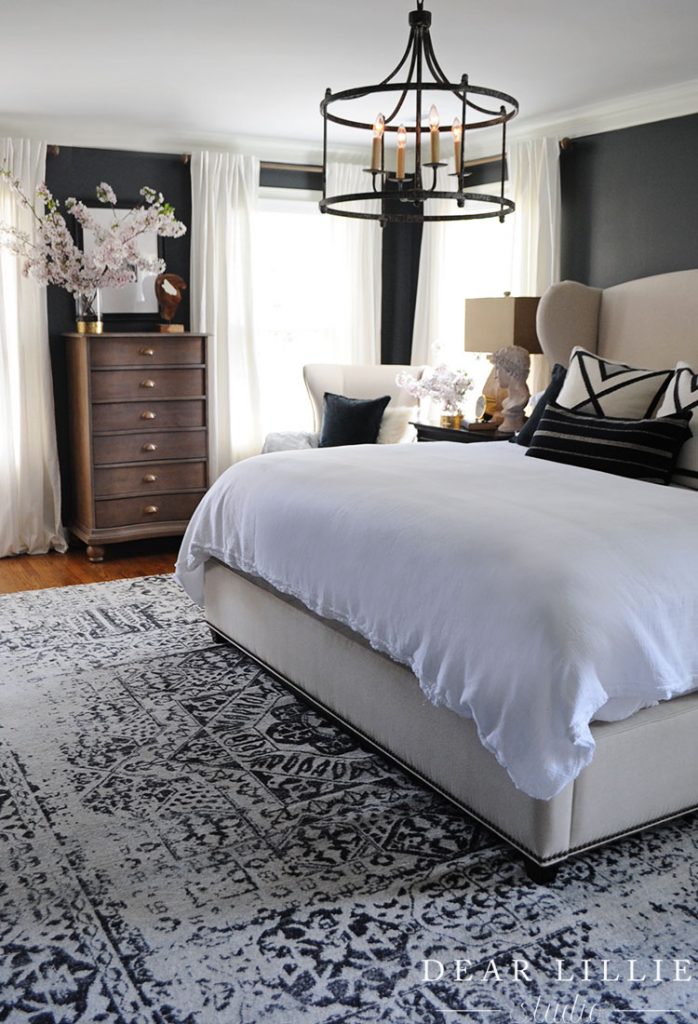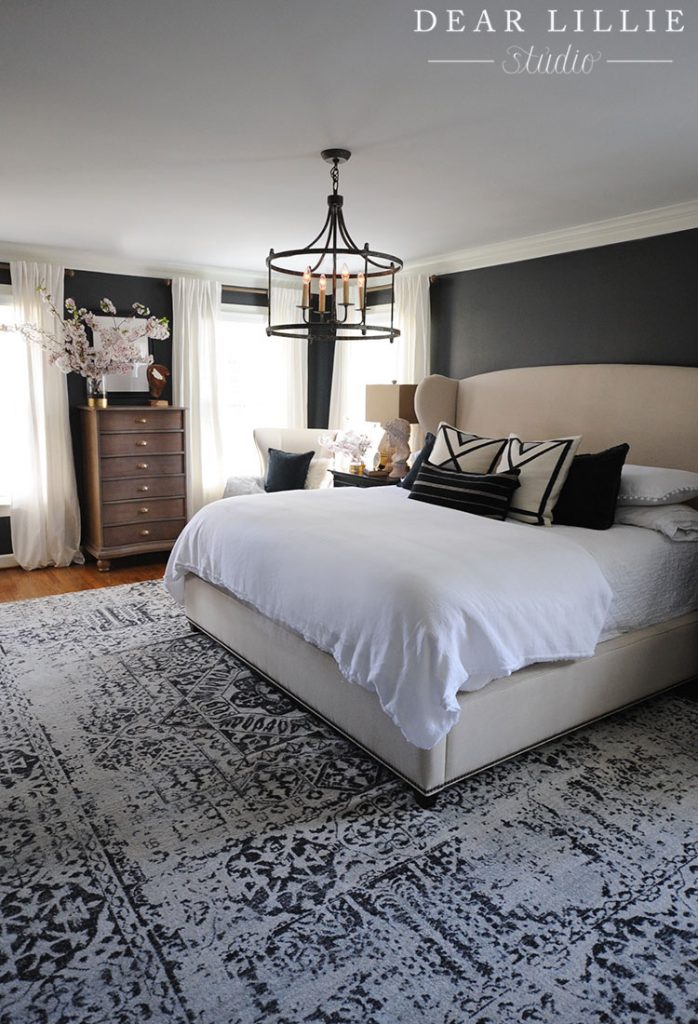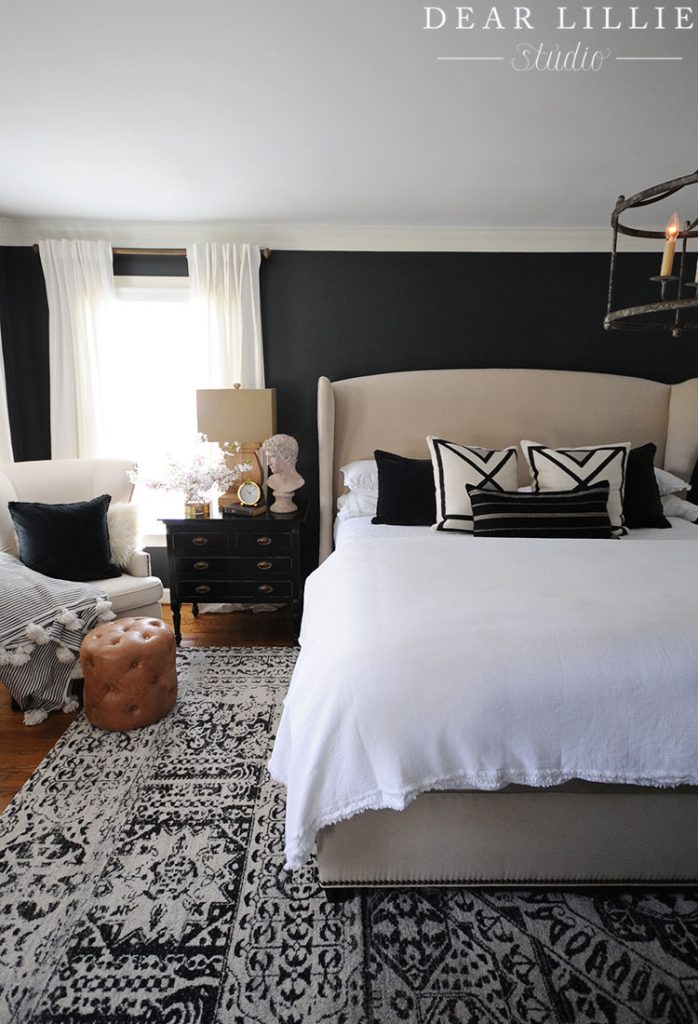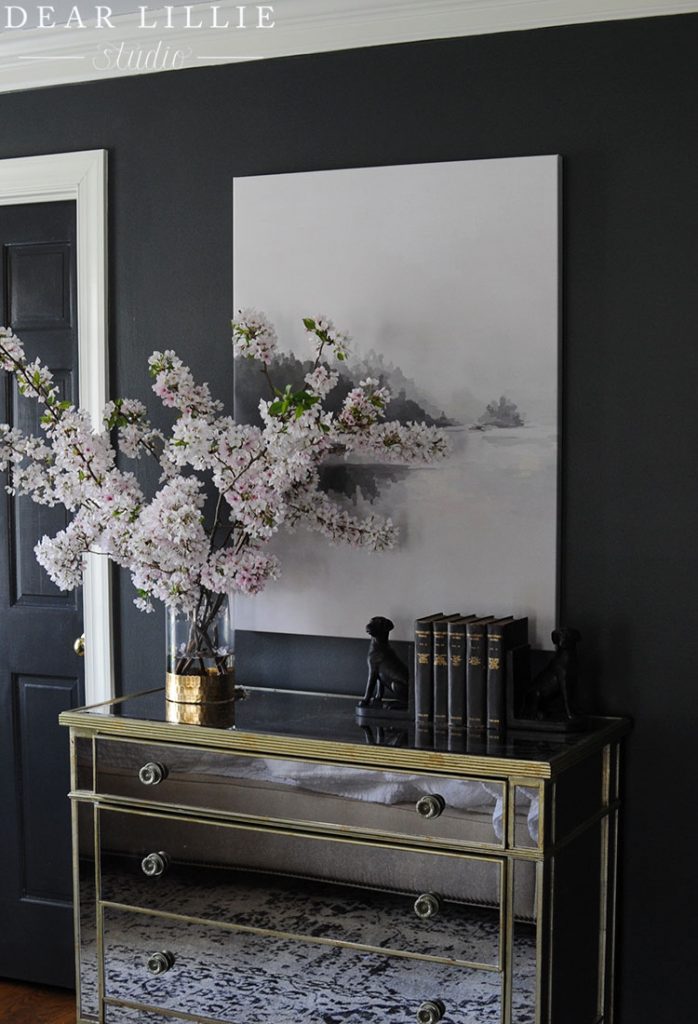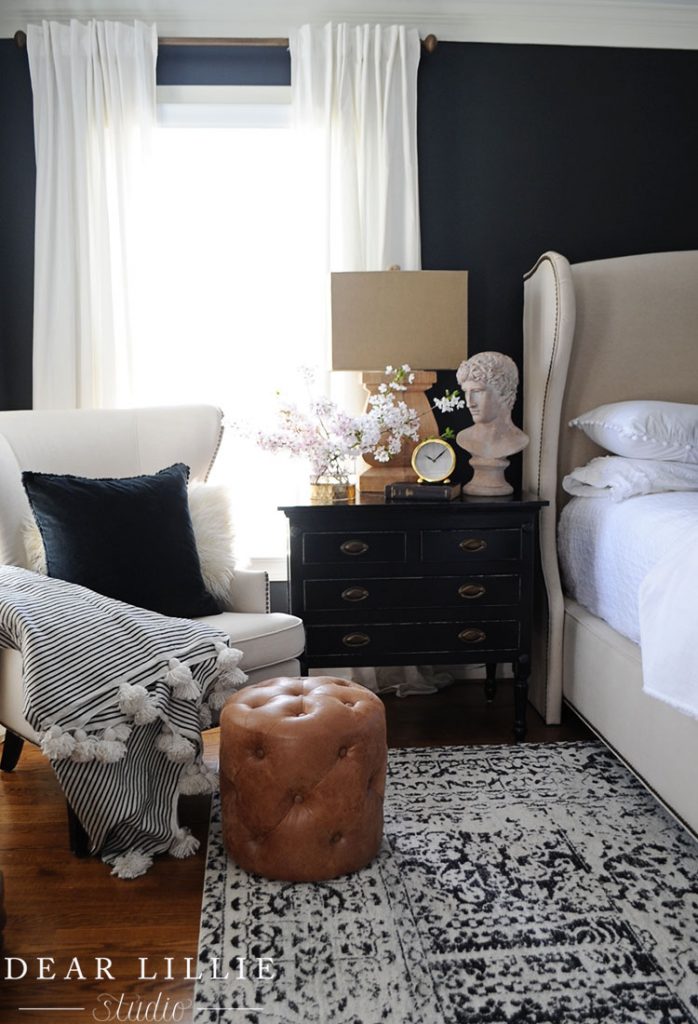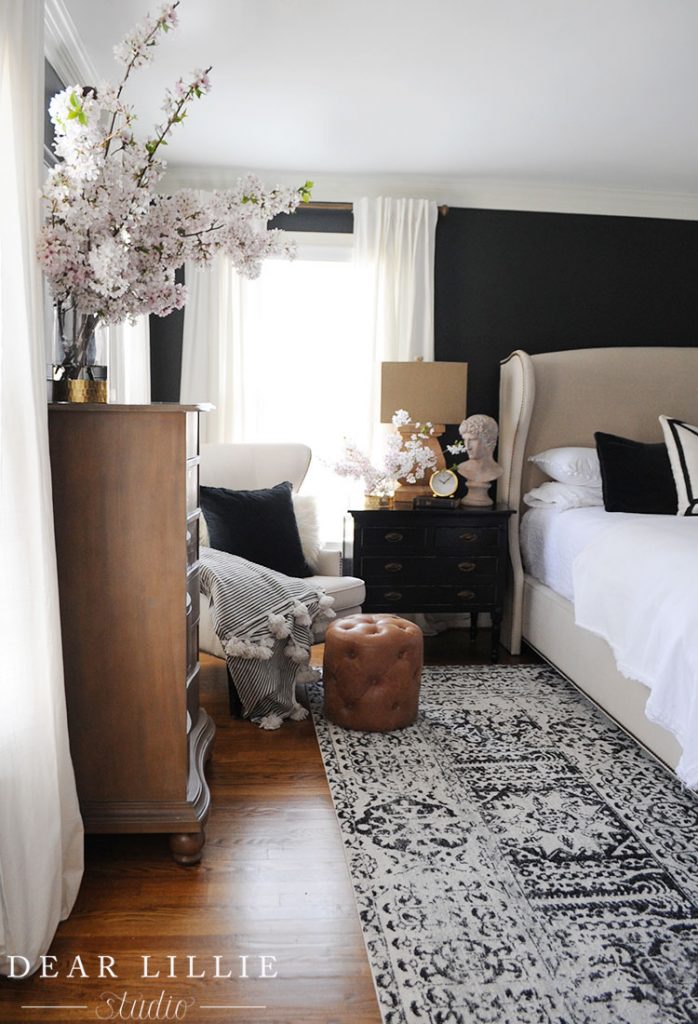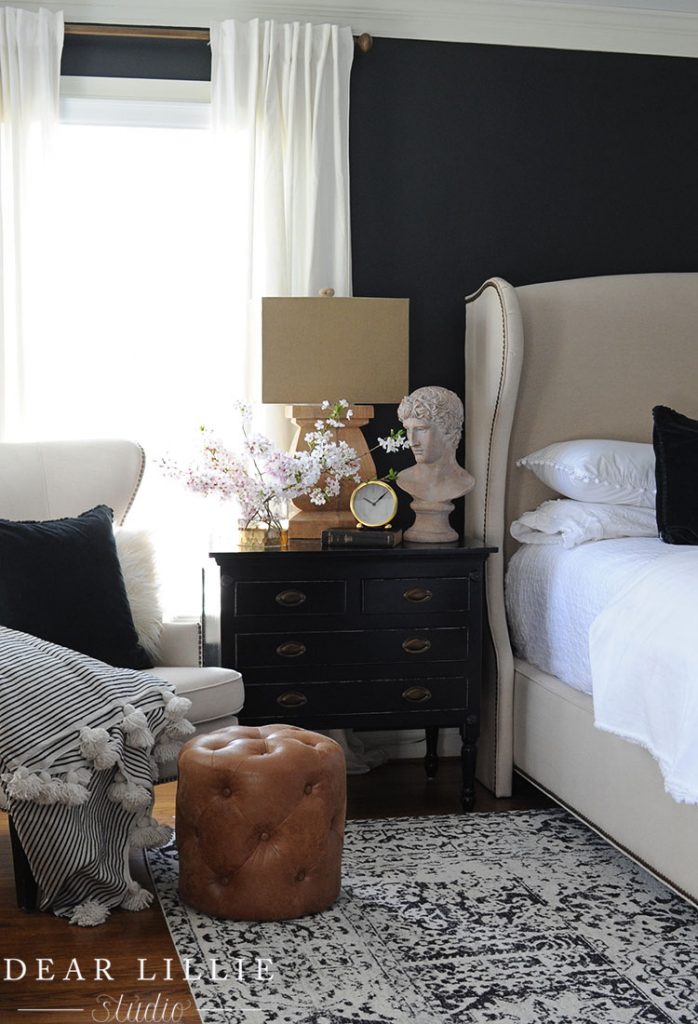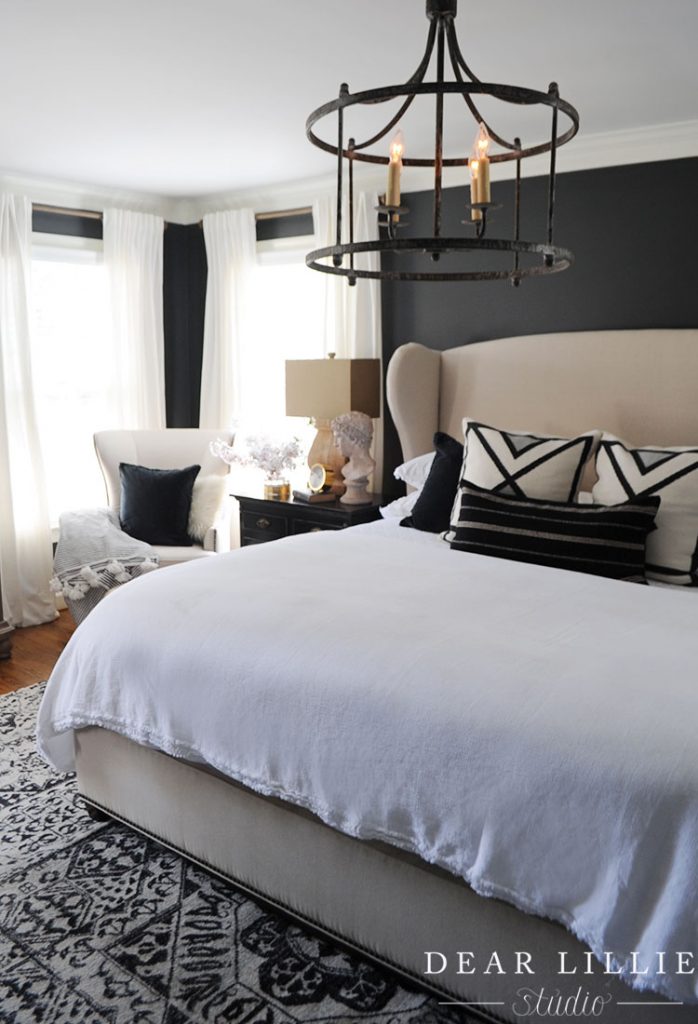 This dresser was one of our very first Joss and Main purchases – I think it was about six years ago. We get asked about it a lot but unfortunately I haven't seen it on their website in several years.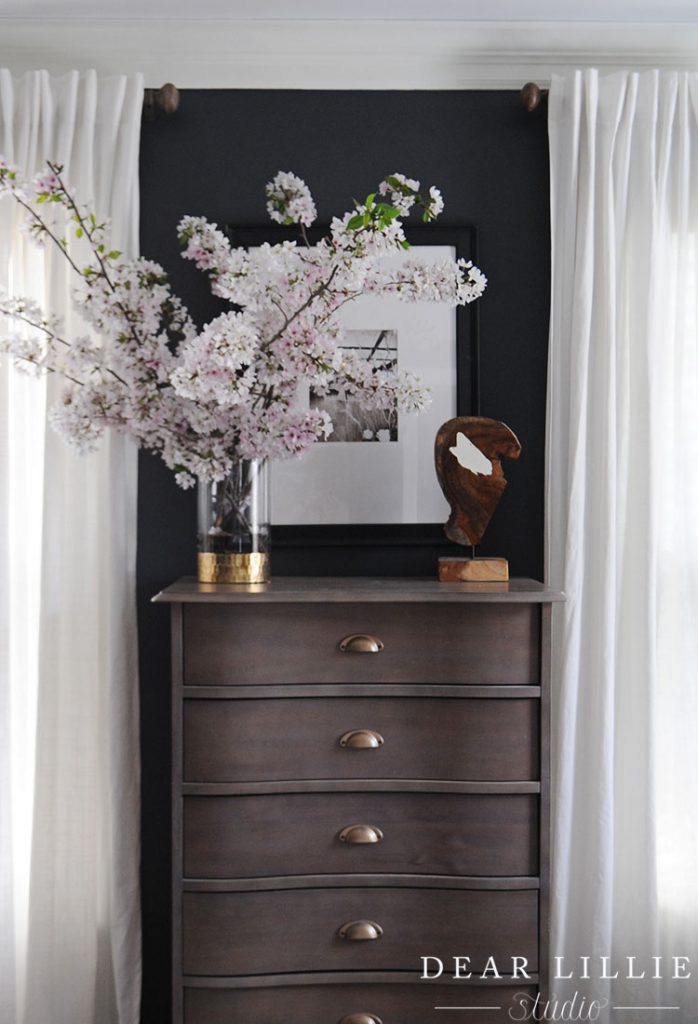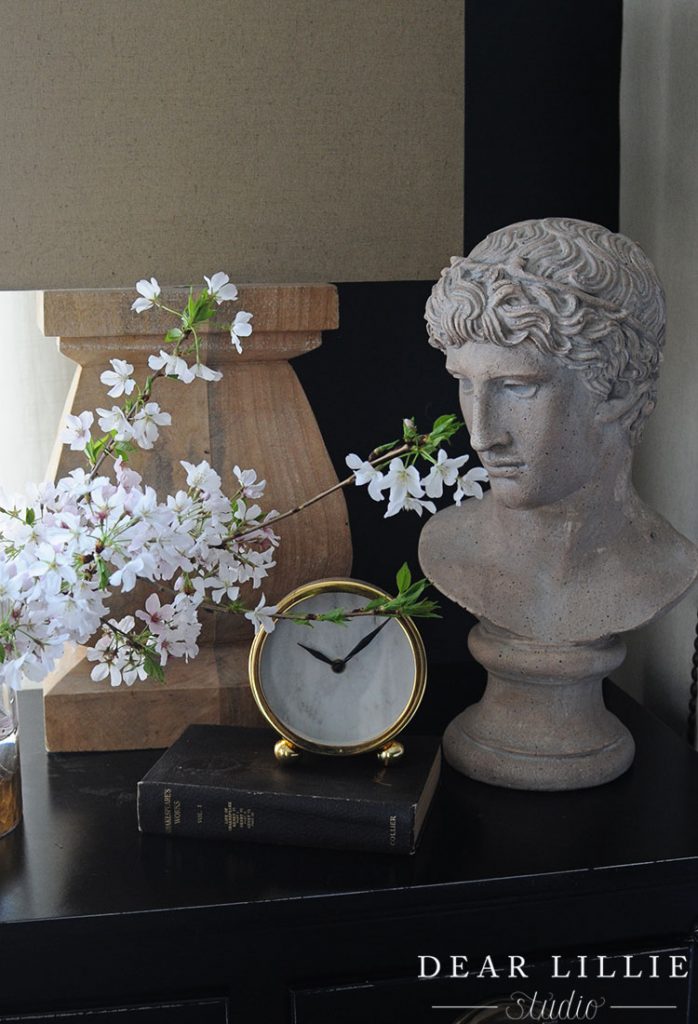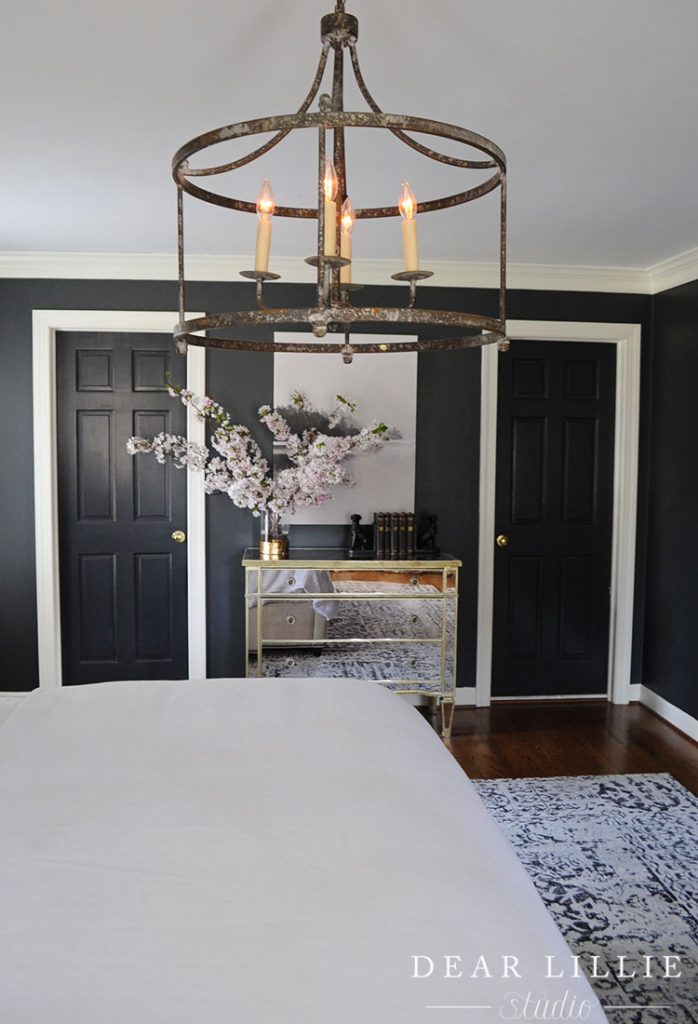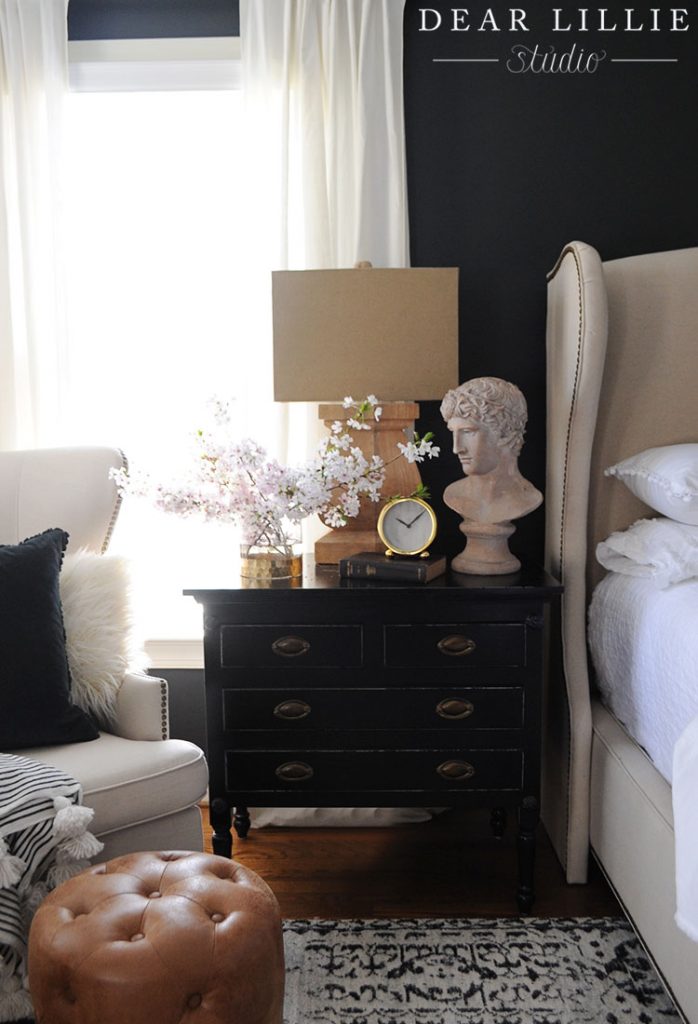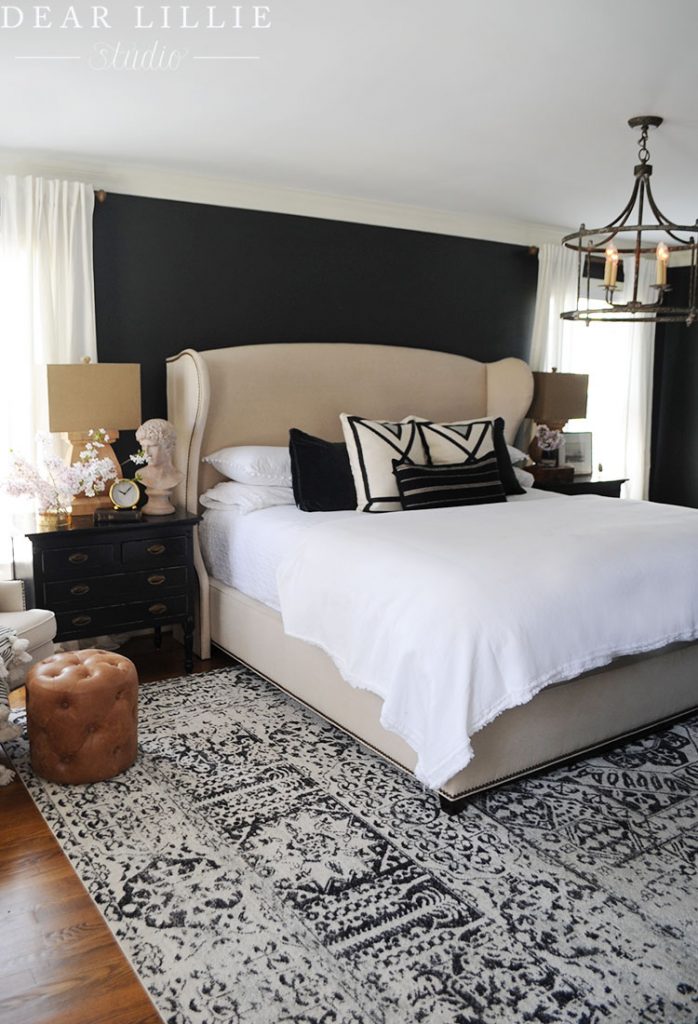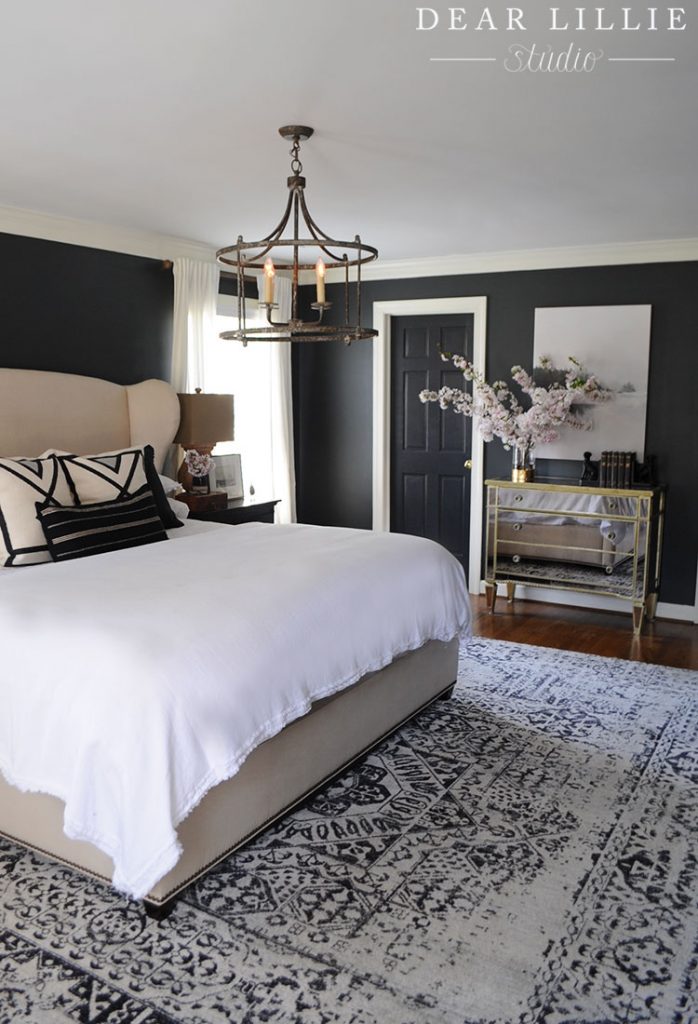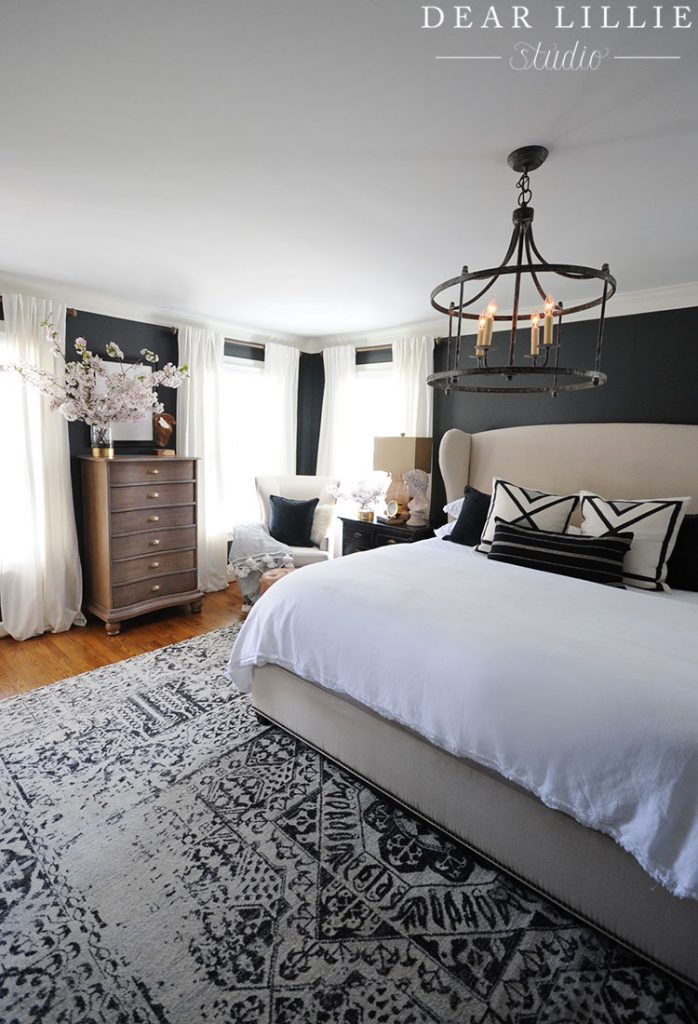 Here are a couple of wide angled shots: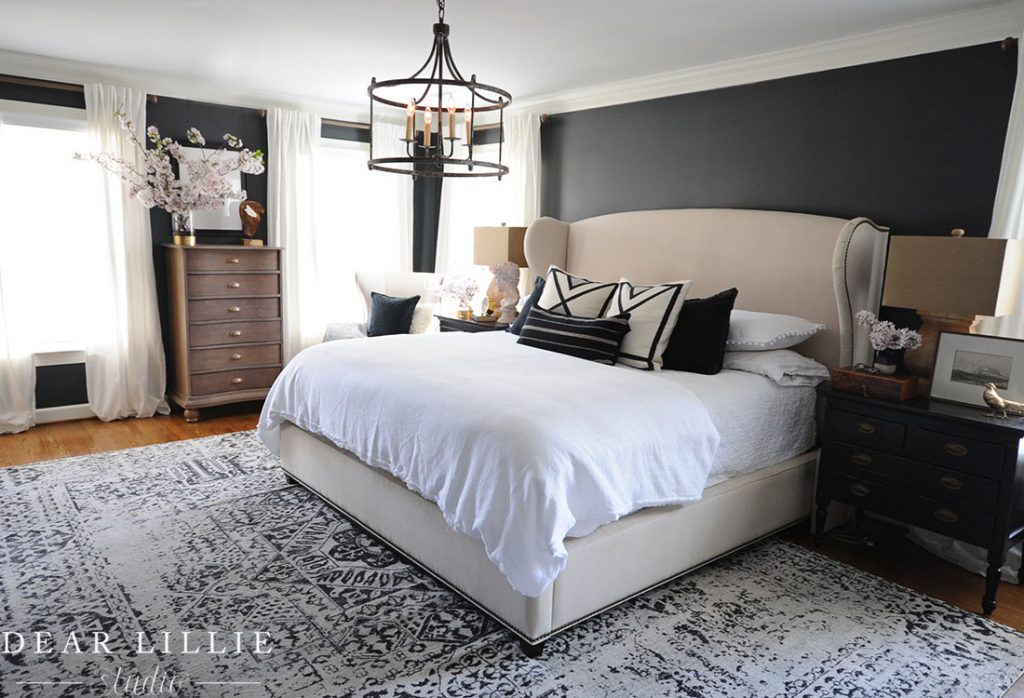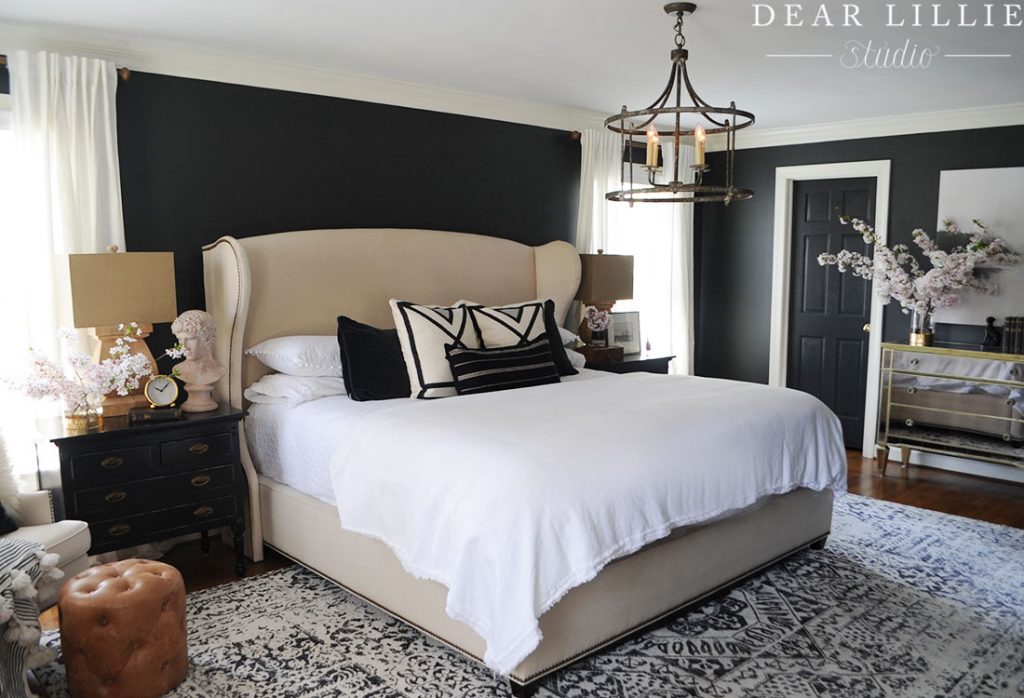 Master Bedroom Source List:
Books – Collected over time
Gold Sphere – HomeGoods
Jewelry Box – Vintage Gift
I hope you have a wonderful Friday! And we will be back Monday with a fun outdoors post!
Warmly, Jenni