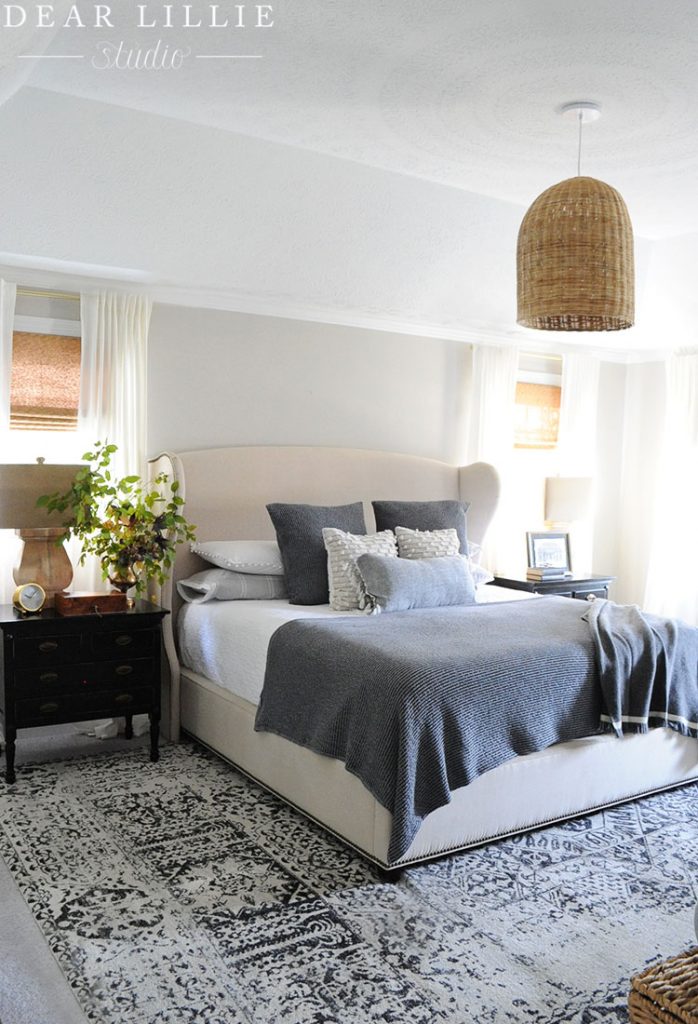 Good morning and Happy Monday! I hope you all had a wonderful weekend. The weather here turned cold and it now truly feels like we are entering into the holiday season. Basketball season is in full swing too so it's a little crazy here but oh how I love this time of year! We've been adding some holiday touches throughout our rental and I love seeing the Christmas lights go up around town.
This is my last set of fall decorating posts and then we will be switching gears to Christmas! Today though I wanted to share some things we've done to our master bedroom in our rental to make it more cozy feeling.
Here is what it looked like before: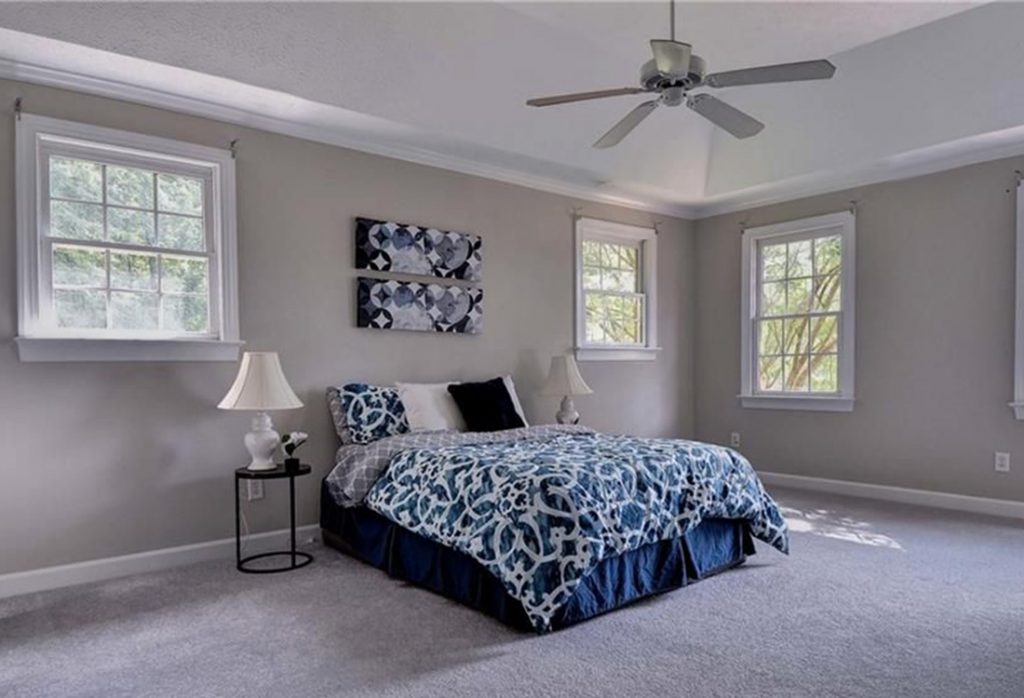 And here's a similar angle now: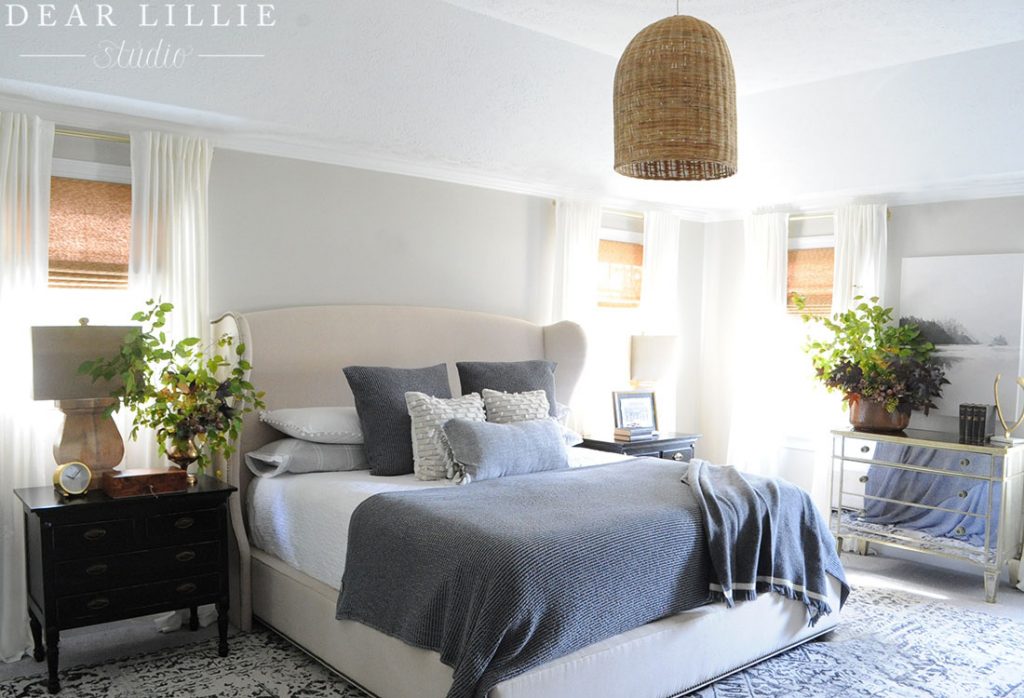 One of the first things we did was swap out the fan for a light fixture. The fan actually had some loose parts so it really needed to come down regardless of what went back up there. Then we put our furniture in here. The room is large so the proportions of the furniture worked well. Then I think the thing that made the biggest difference in here was adding window treatments. I didn't love that the windows on either side of the bed were smaller than the other ones so I decided to decorate them all the same and kind of "fool the eye" which ended up working well (we did something similar in the family room too with some off-centered windows, I haven't photographed that room yet but when I do I'll make sure to point it out). We found some great curtain rods and then used the inexpensive IKEA Ritva panels that we use a lot. You just can't beat the price and it's great when you move and have a ton of windows to cover! Then we added some much needed woven shades to this room and along with being very functional, they added the perfect touch of warmth to the room.
With a gray carpet and gray walls the room felt a bit dreary so throwing a large area rug on top of the carpet and then adding in some lighter and darker tones for more contrast really helped make the room feel more welcoming.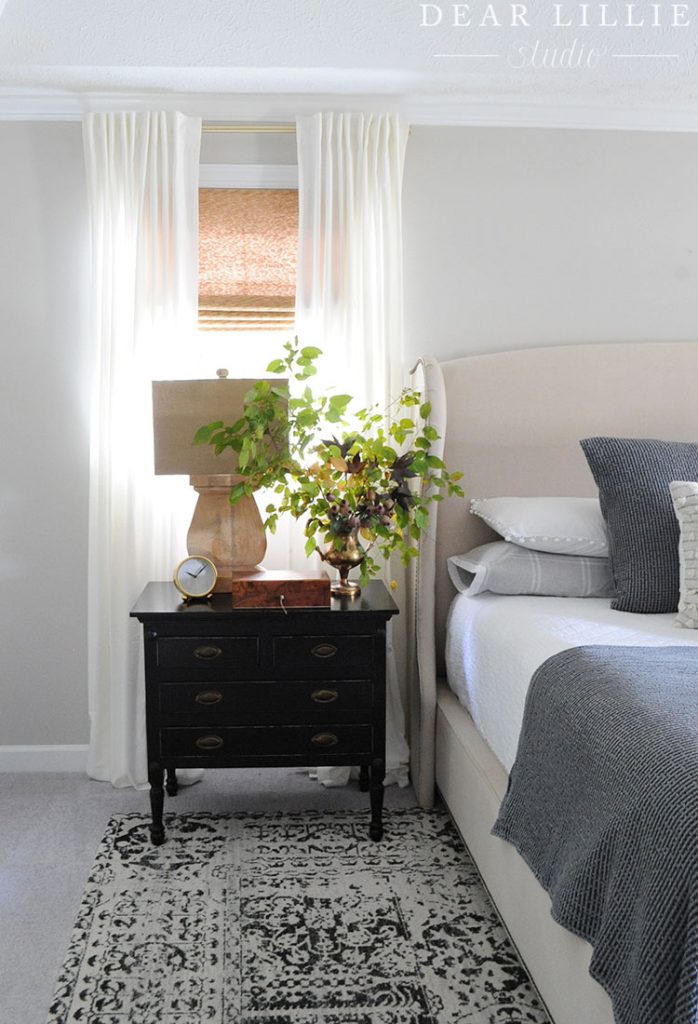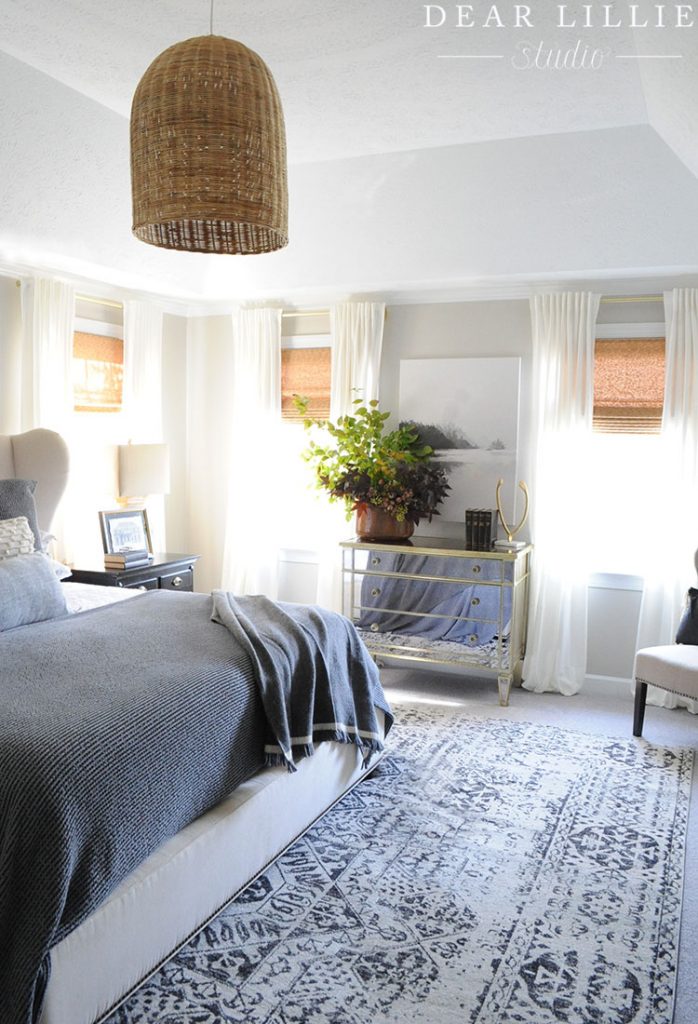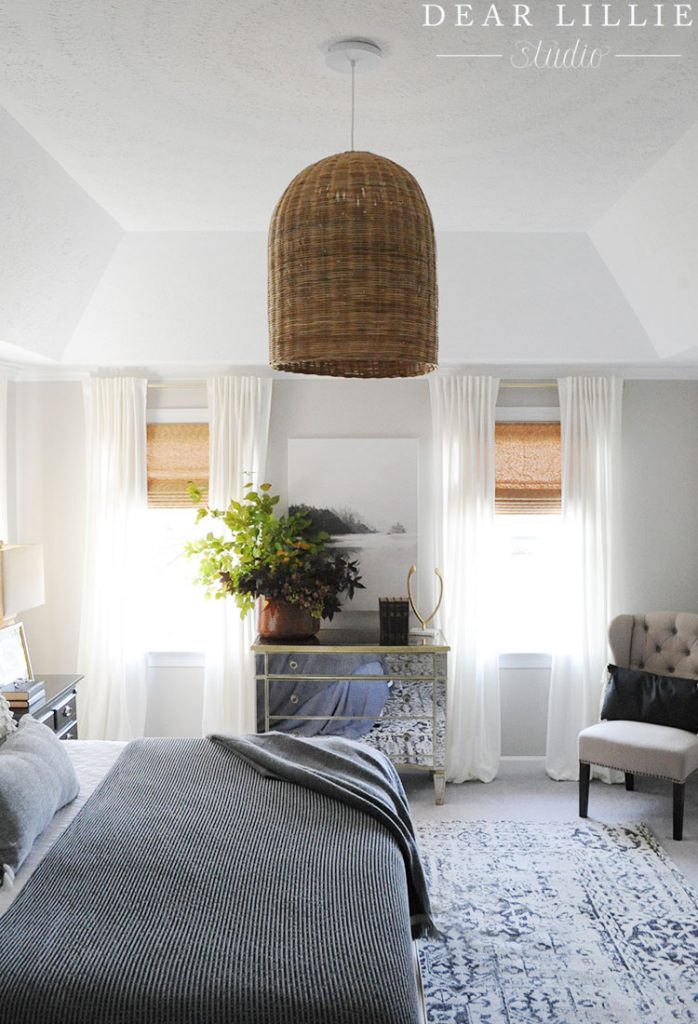 We added some cozy bedding from Serena and Lily for the winter months! I will share more photos of it in my Christmas post of this room in a couple of weeks but for now I will say that we absolutely LOVE it. The flannel sheets are amazing and my favorite sheets I've ever slept on! And the Palma coverlet and shams are beautiful as well!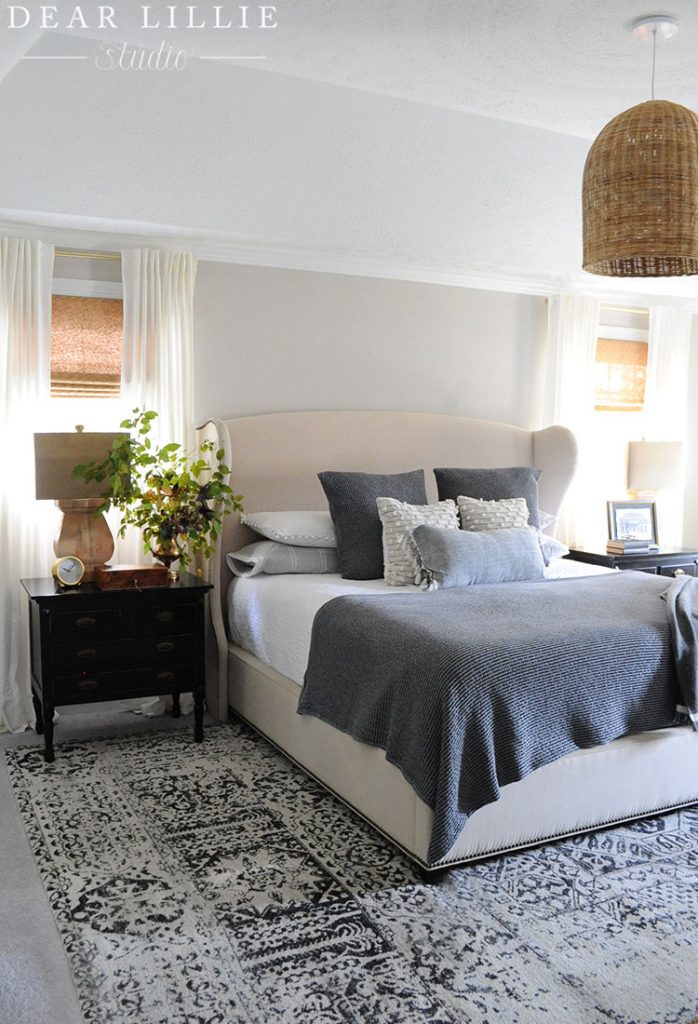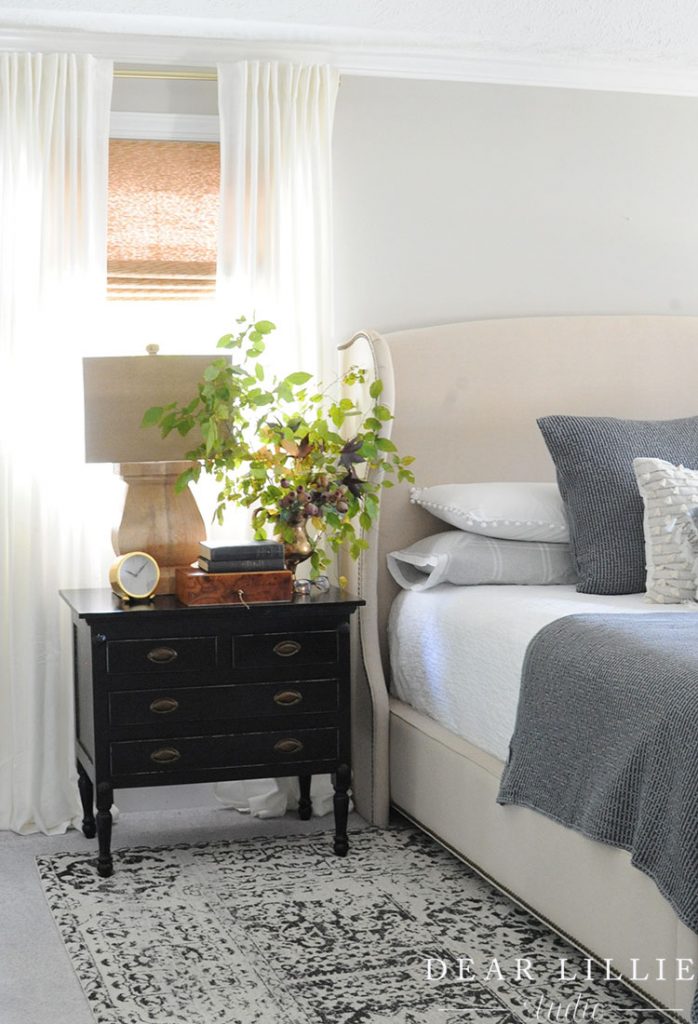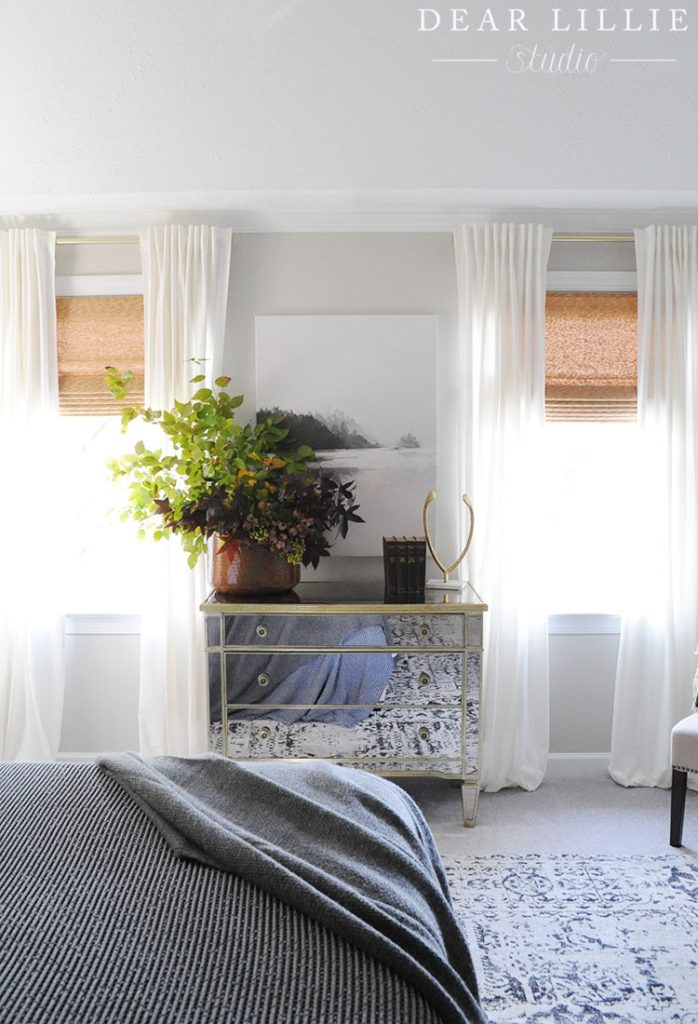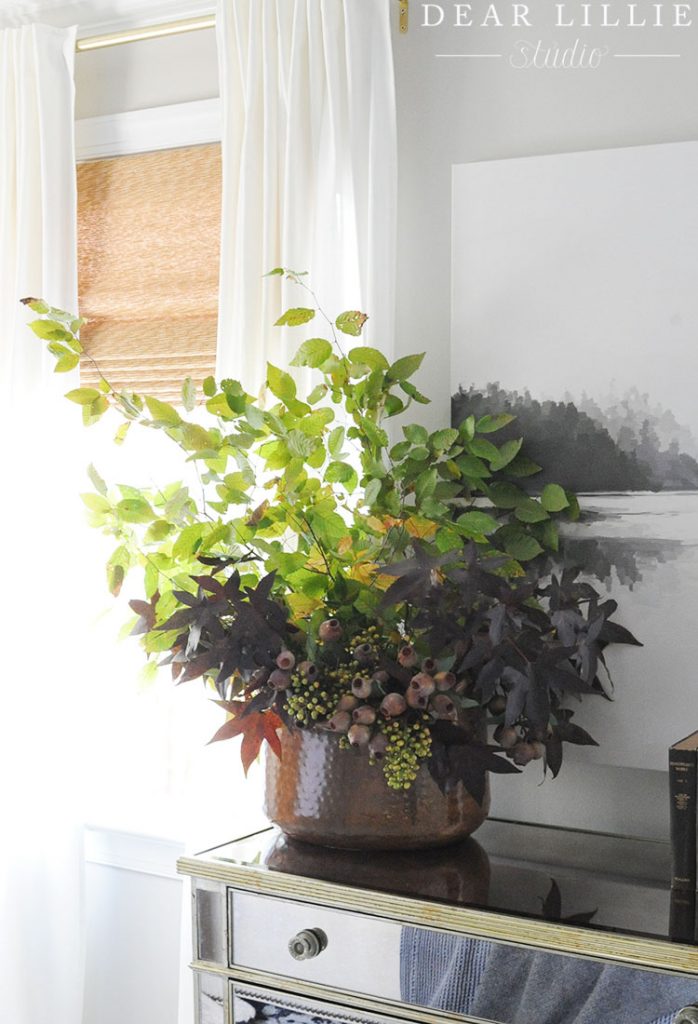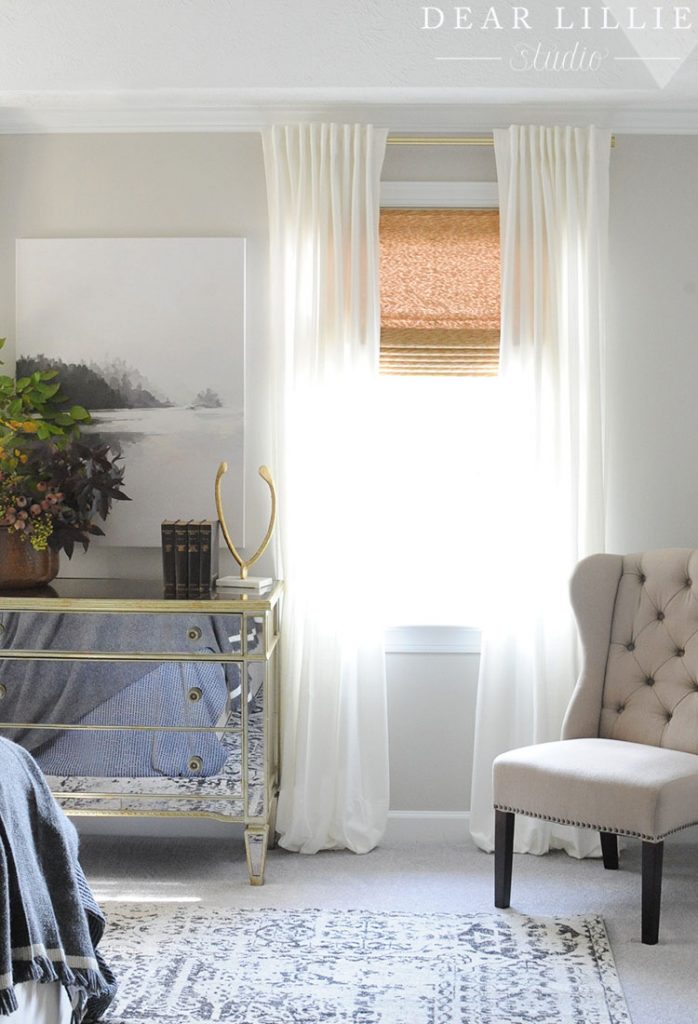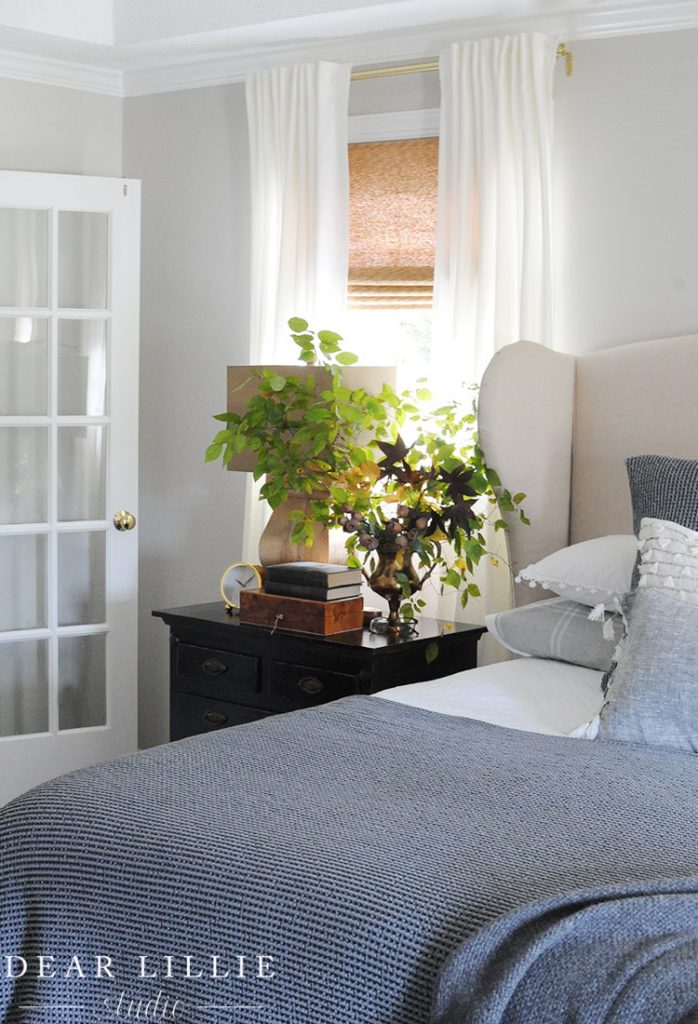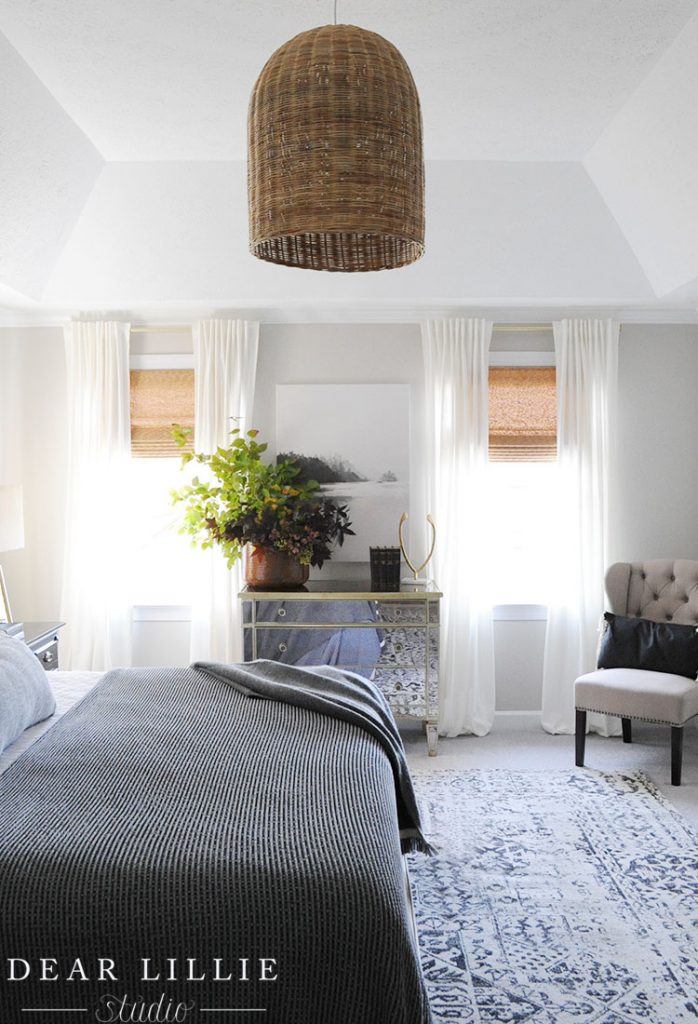 Master Bedroom Sources:
Books – Collected over time
Gold Sphere – HomeGoods
I hope  you all have a fabulous week ahead! We will be back on Wednesday with the second installment of the Seasons of Home holiday tour!
Warmly, Jenni