Good morning! We are having some absolutely gorgeous weather there this week! Today I wanted to share a few pictures of my office with some leather chairs we just added. I have been eyeing these every since I got them in white years ago. The white ones are in our dining room and are my favorite chairs that we own. I HIGHLY recommend them. I love that they are comfortable but also have a formal look to them as well. Anyway, these are beautiful but I have to admit I am kind of kicking myself. The original color I had been wanting wasn't available at the time so I went with this chestnut color which is beautiful but I do think I would have preferred the other color. My husband has been wanting leather chairs for years so he is quite excited about them. I swapped rugs with the living room one for a few days but may switch them back at some point. I like the way it looks either way.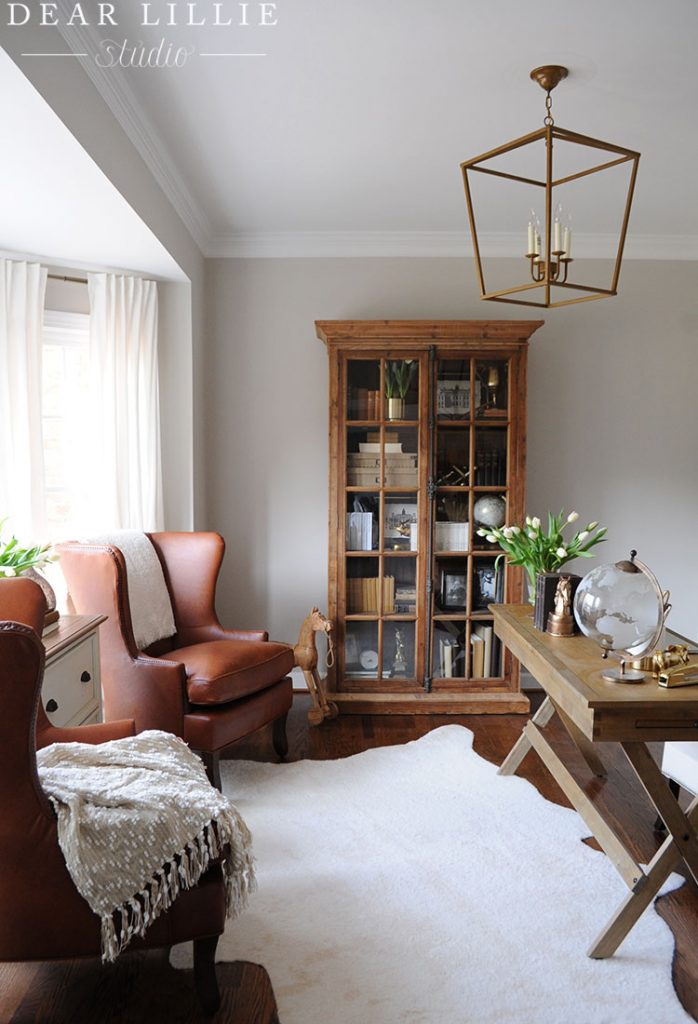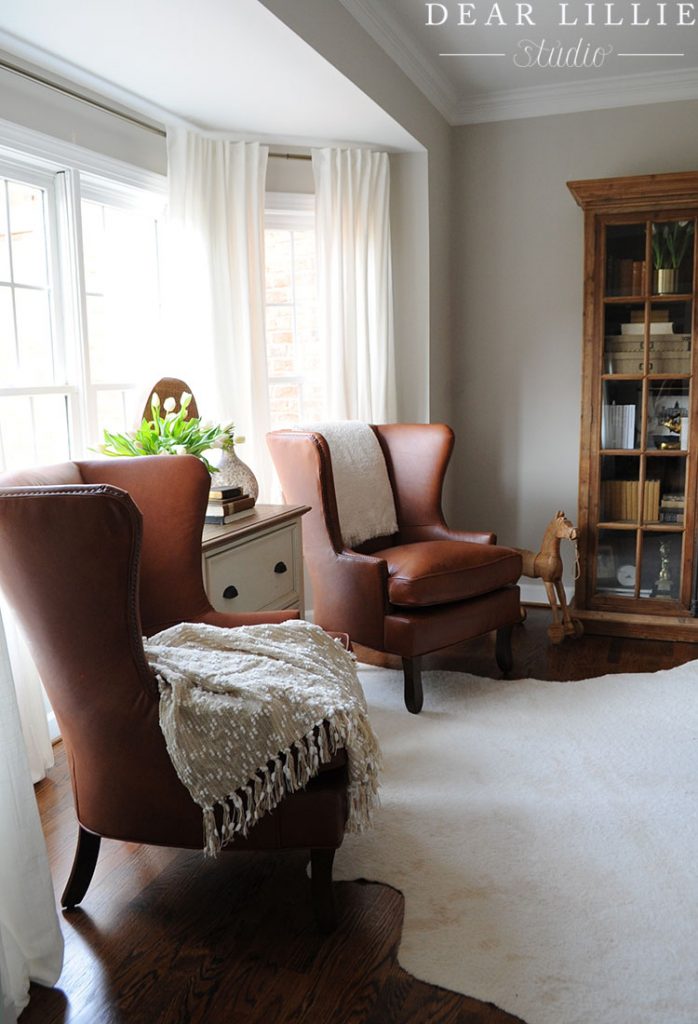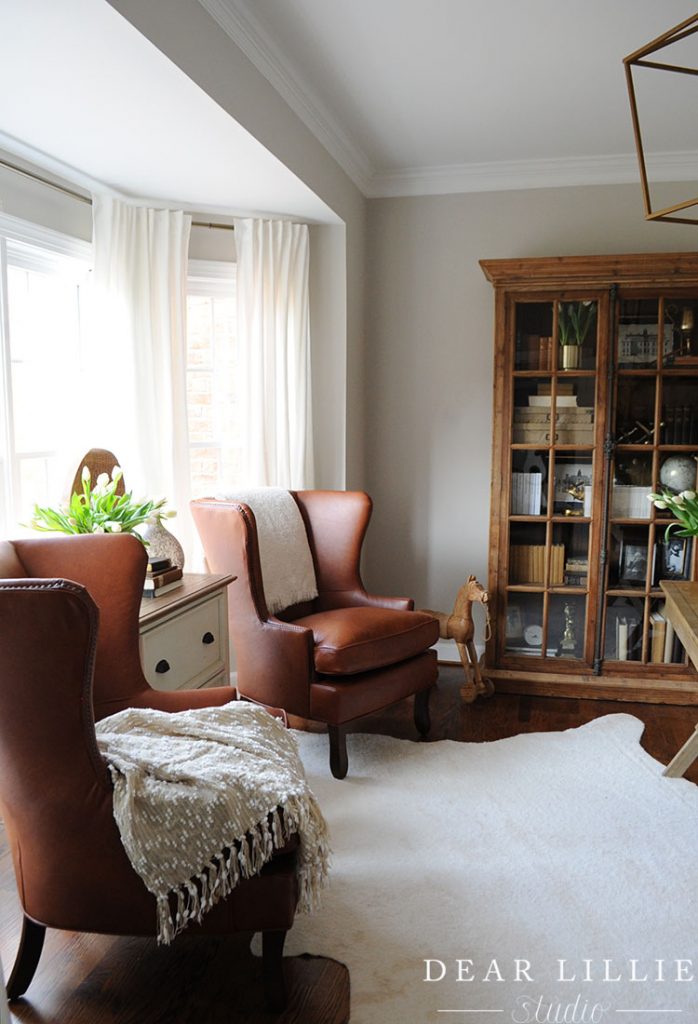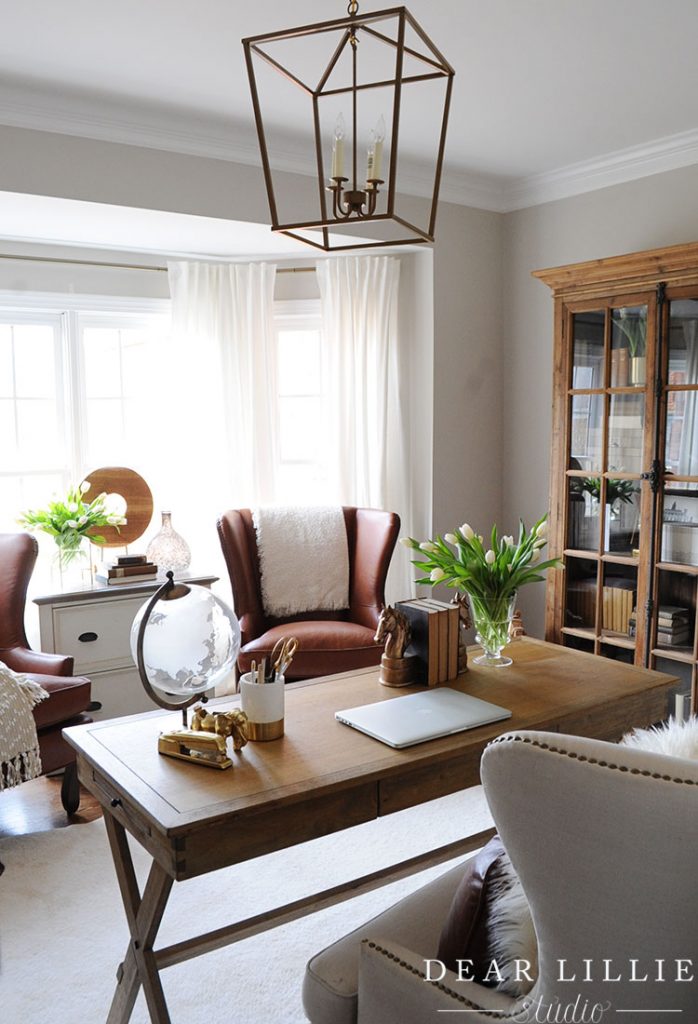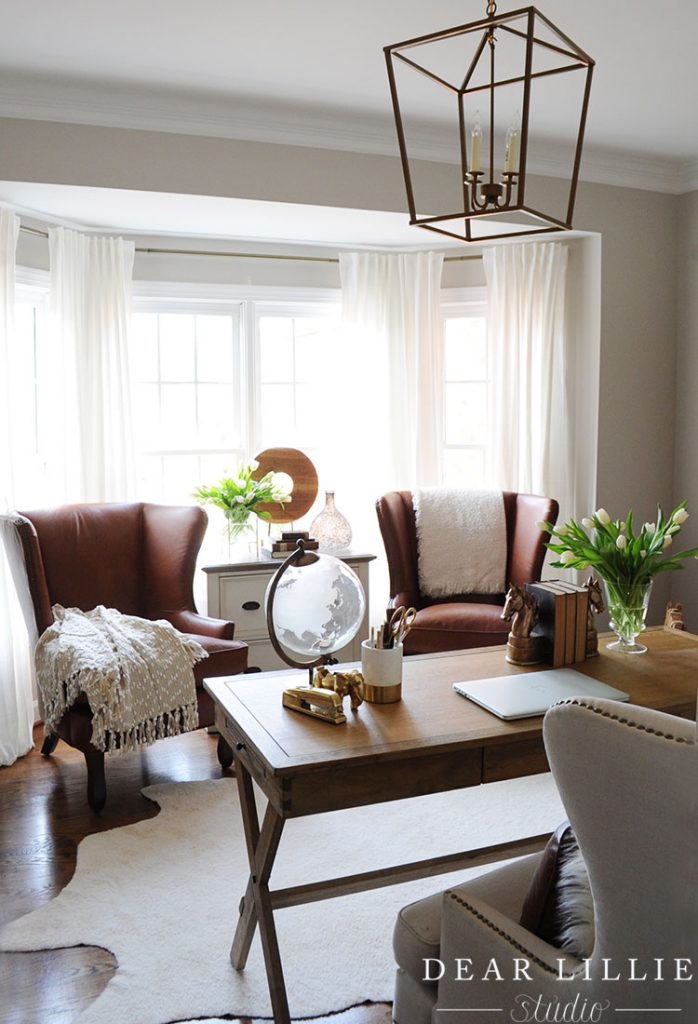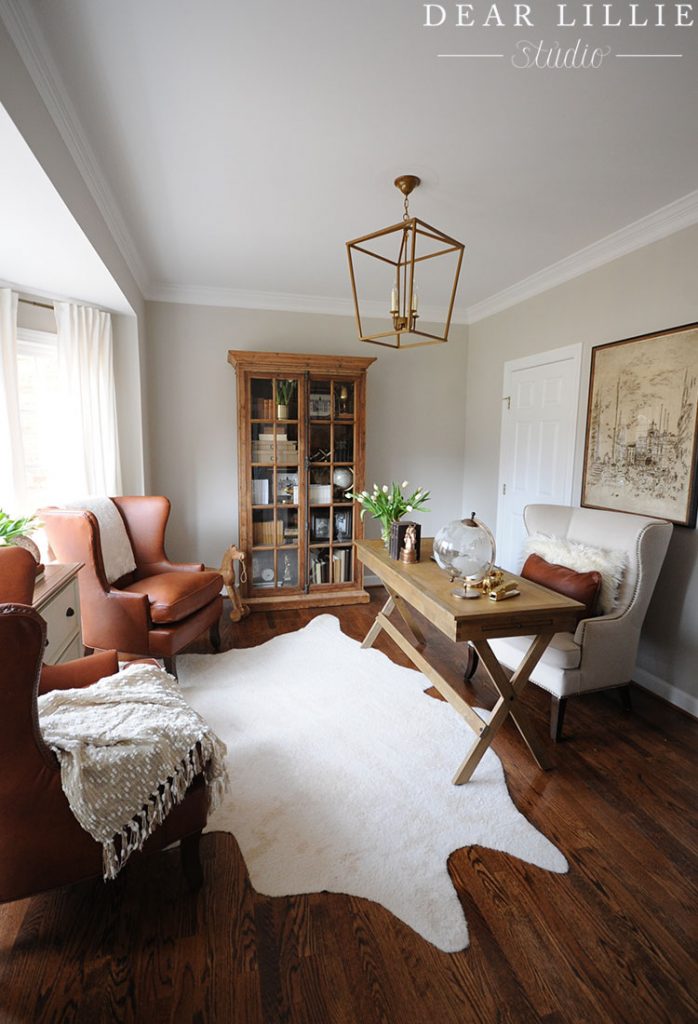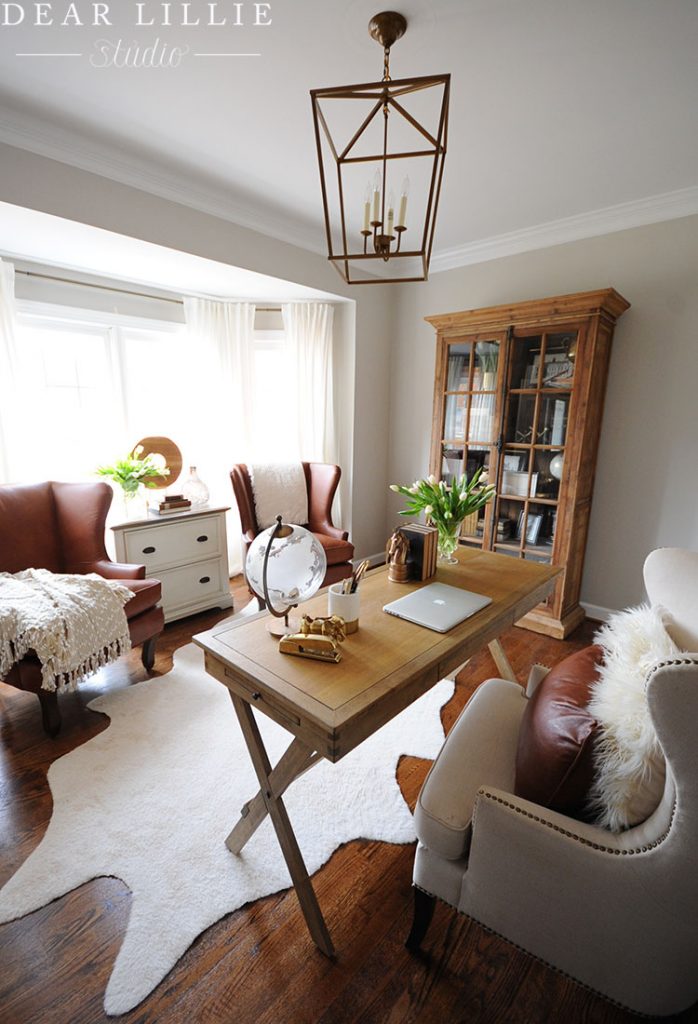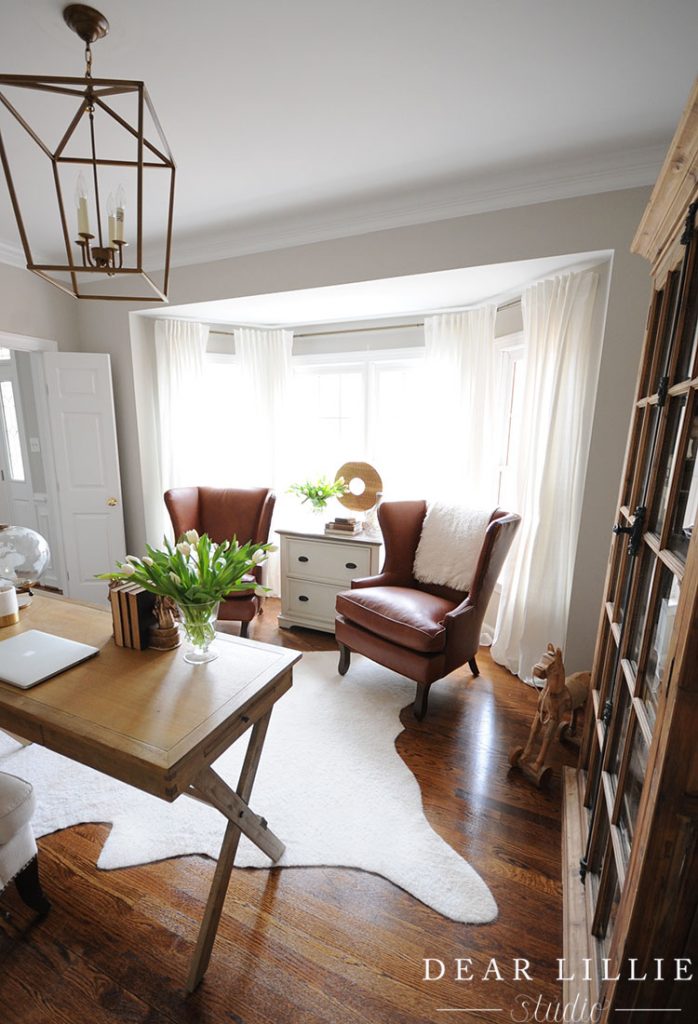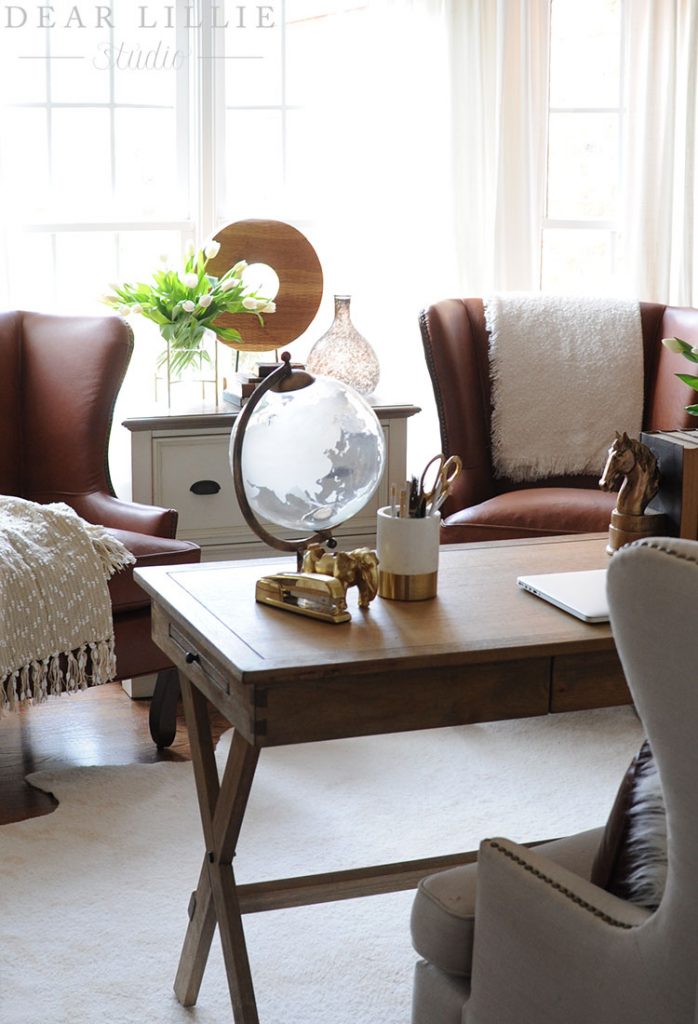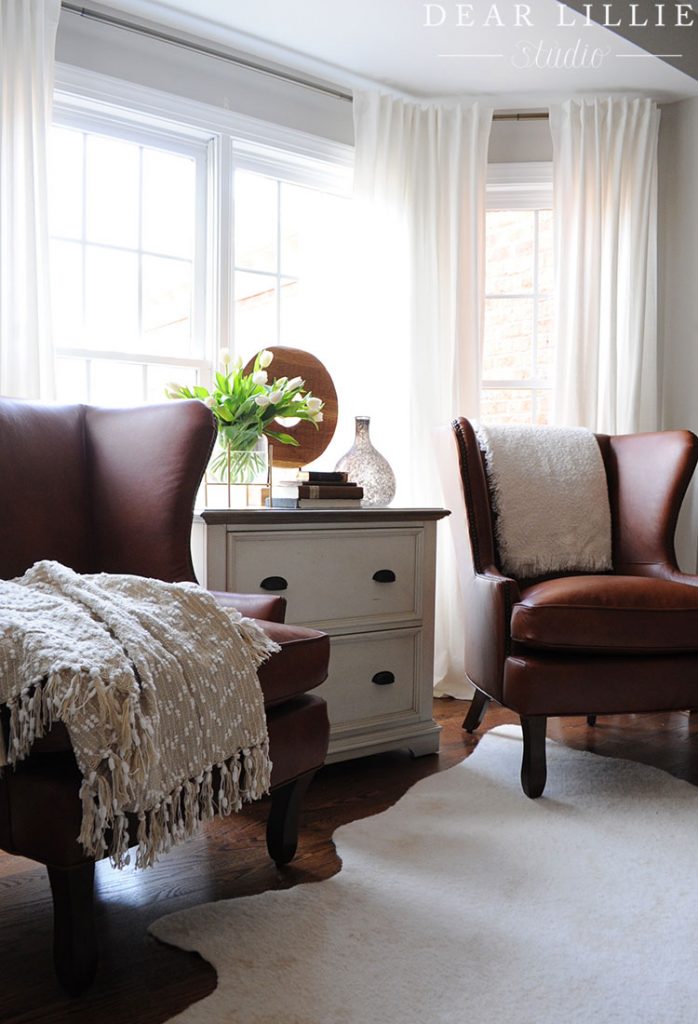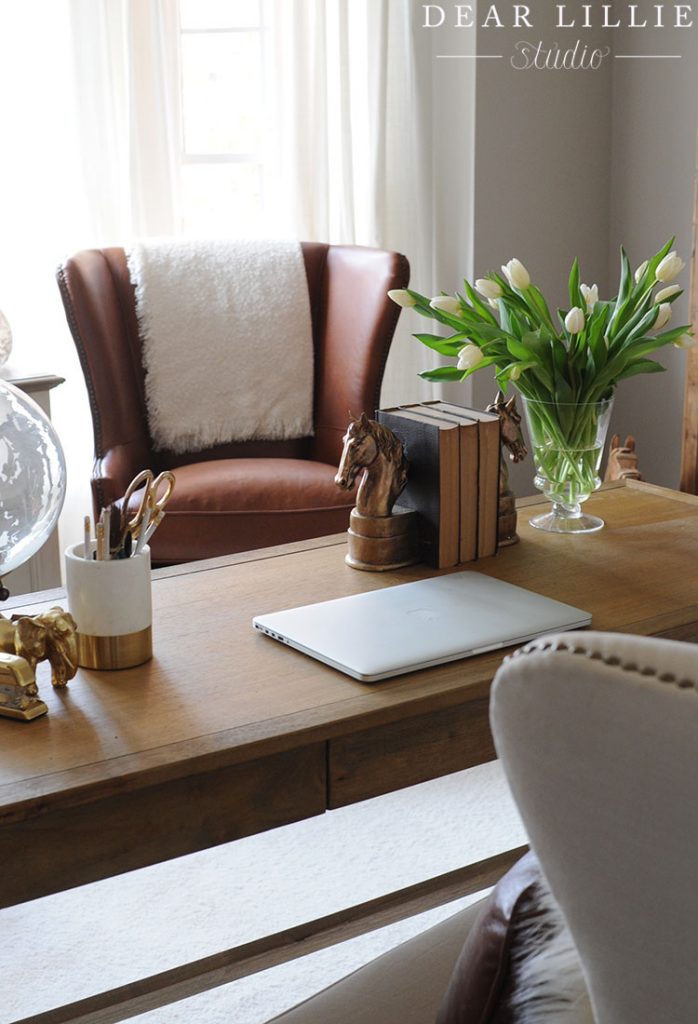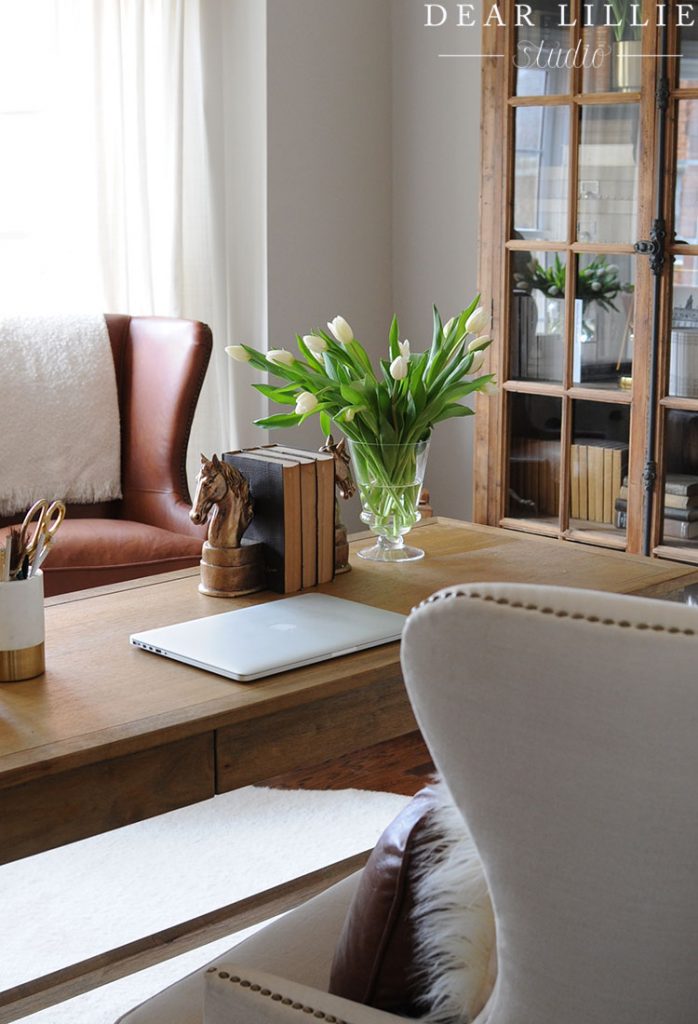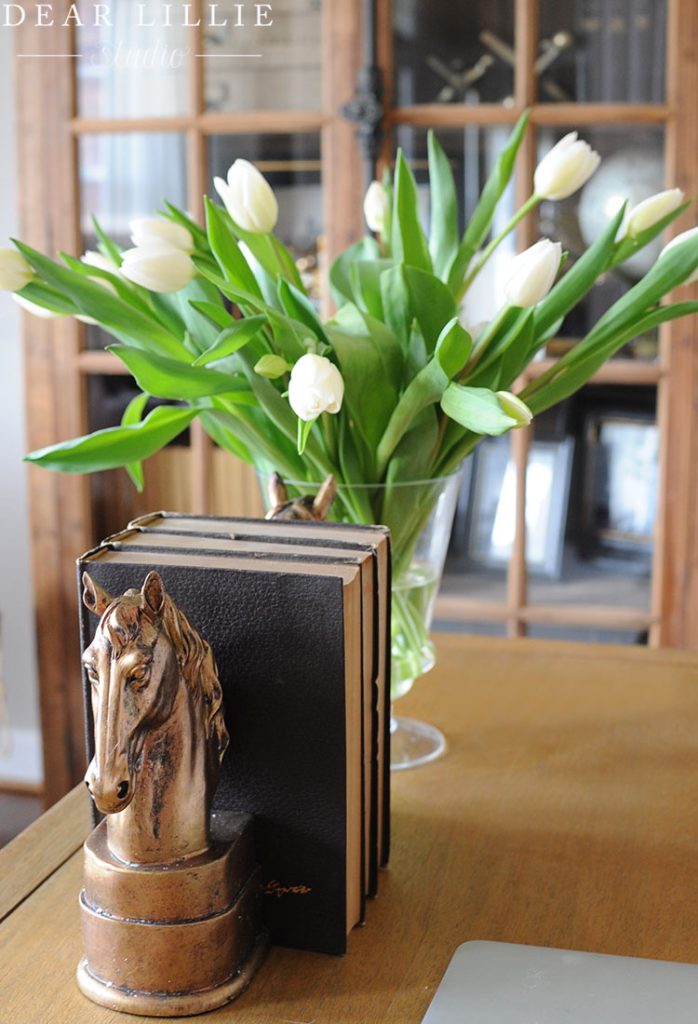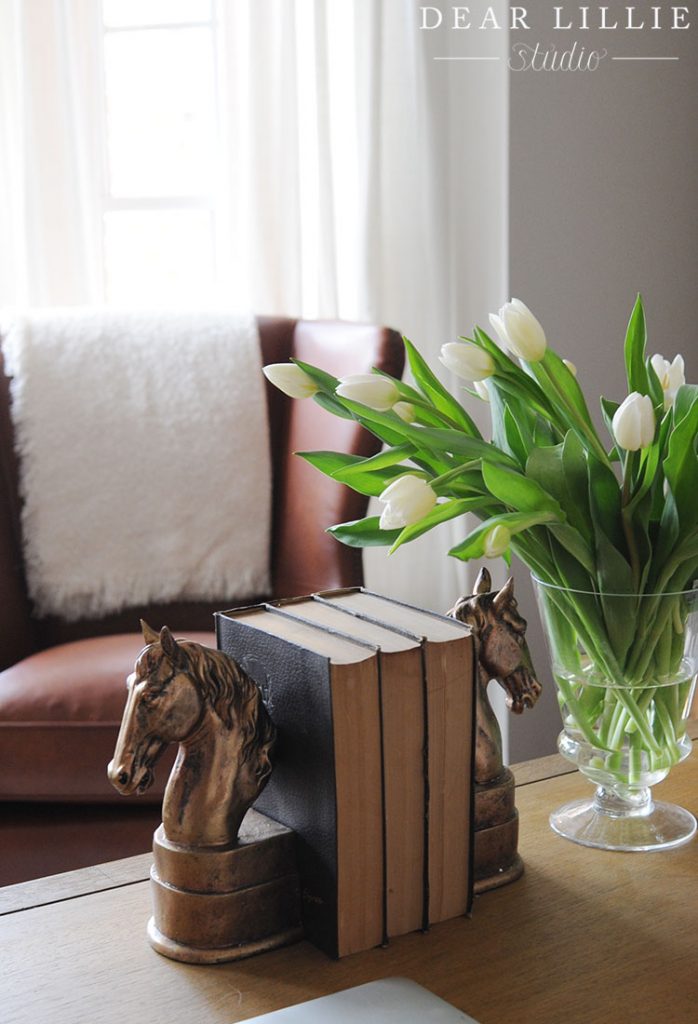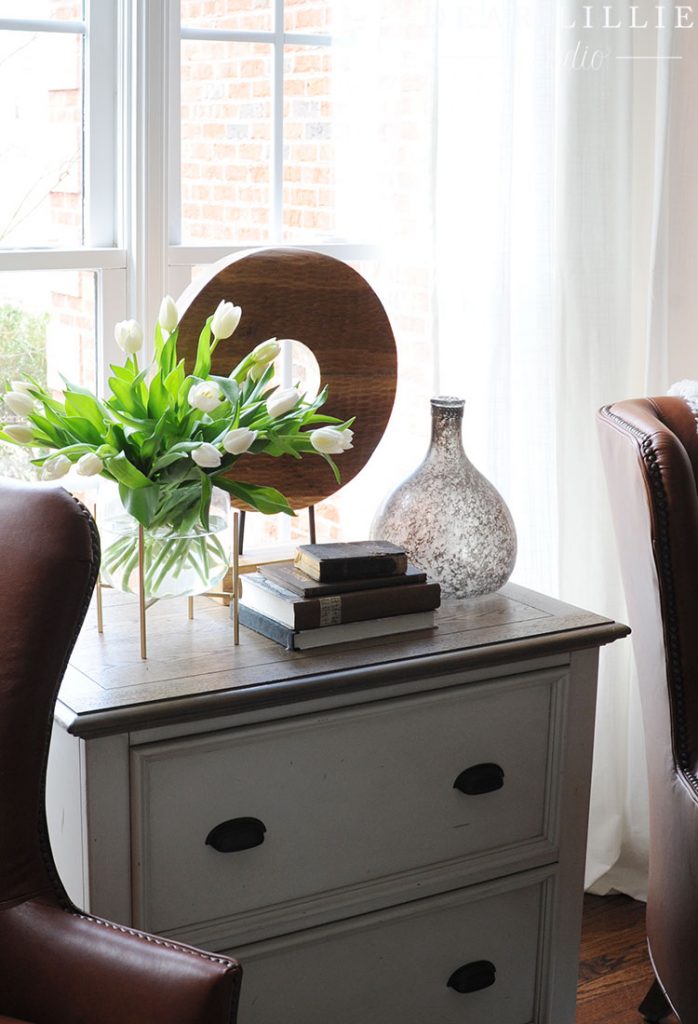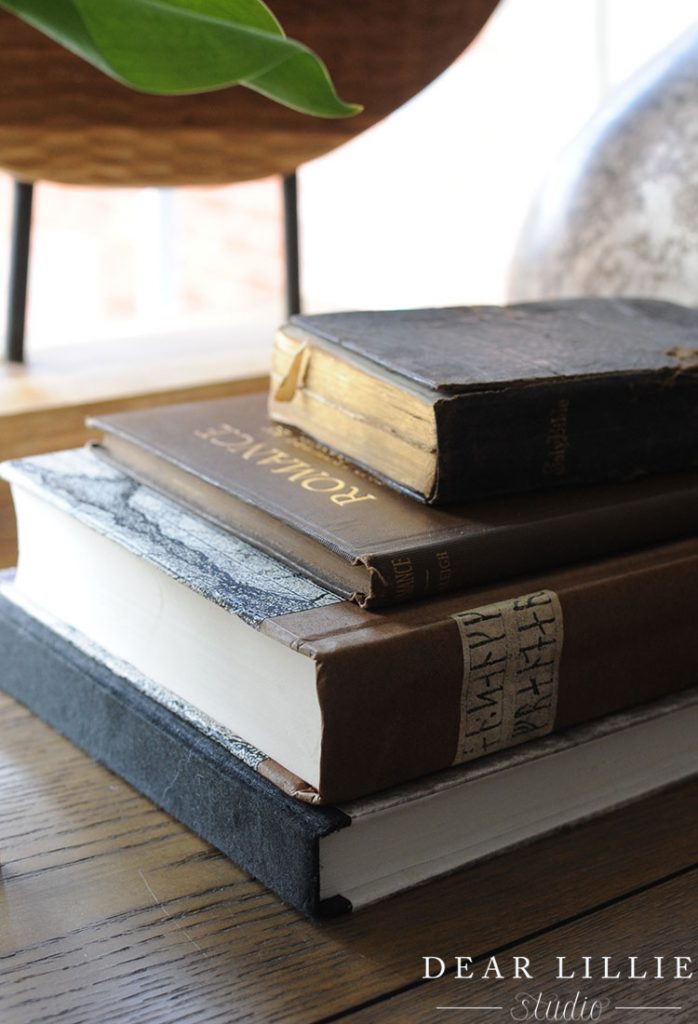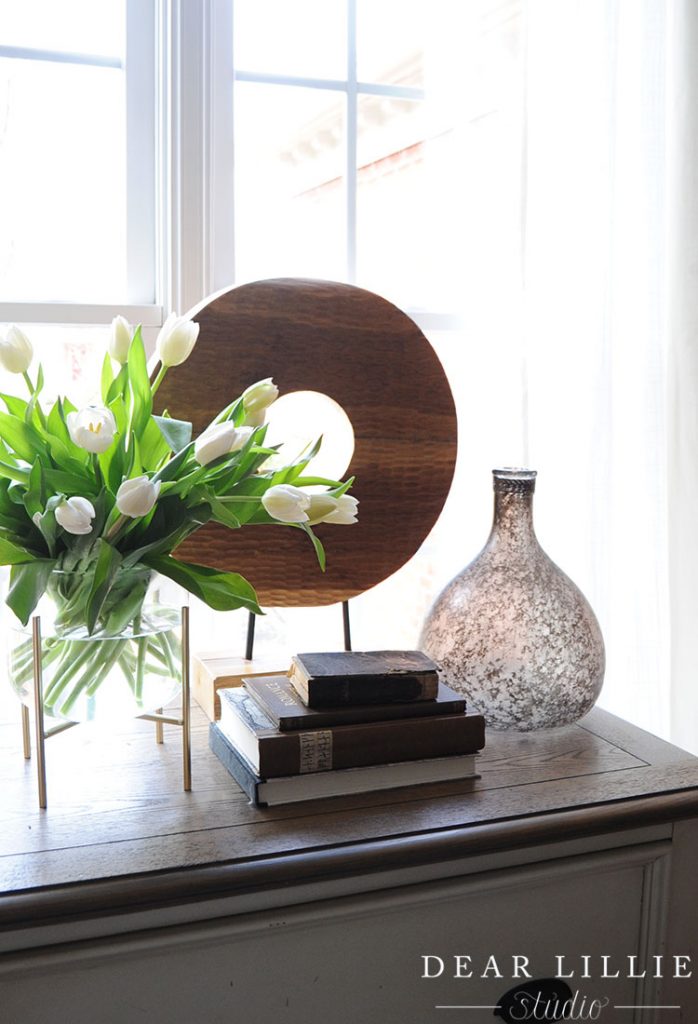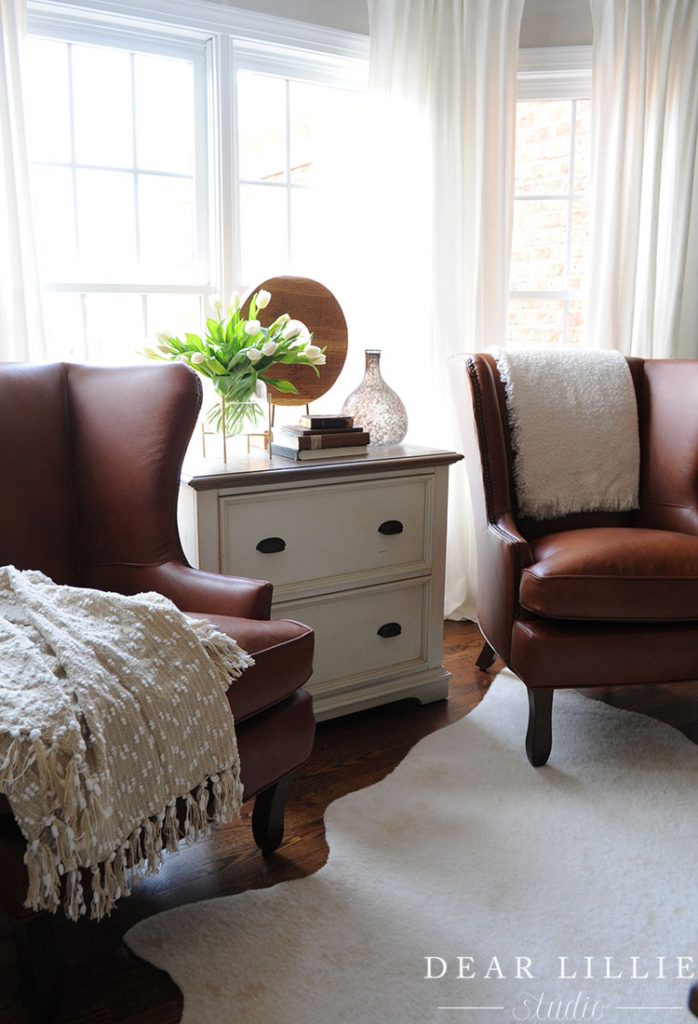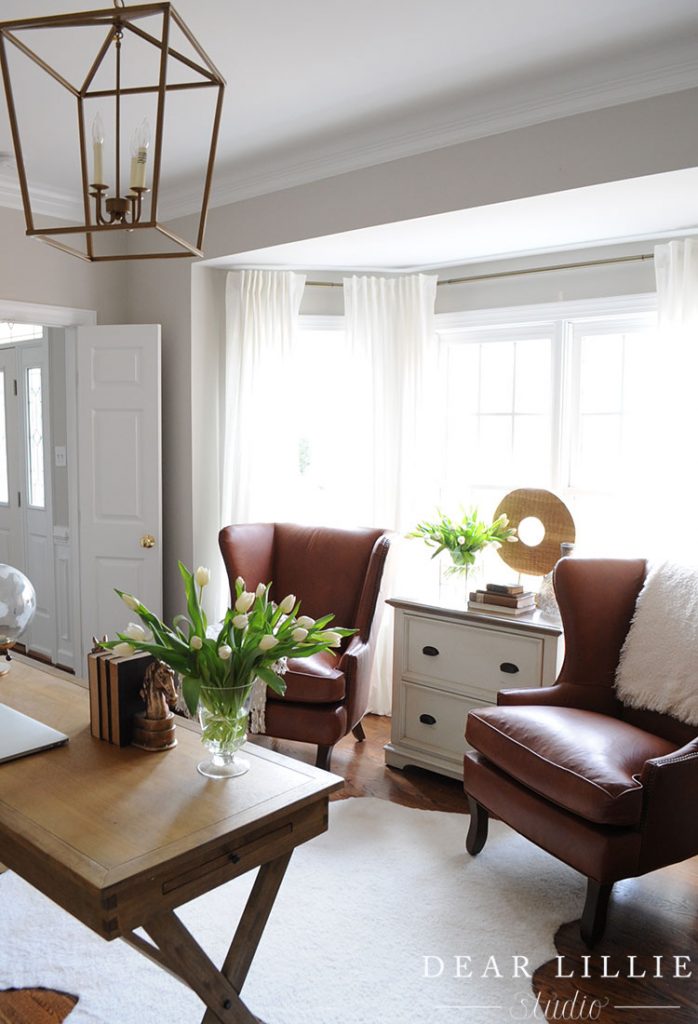 And here are a few wide angled shots: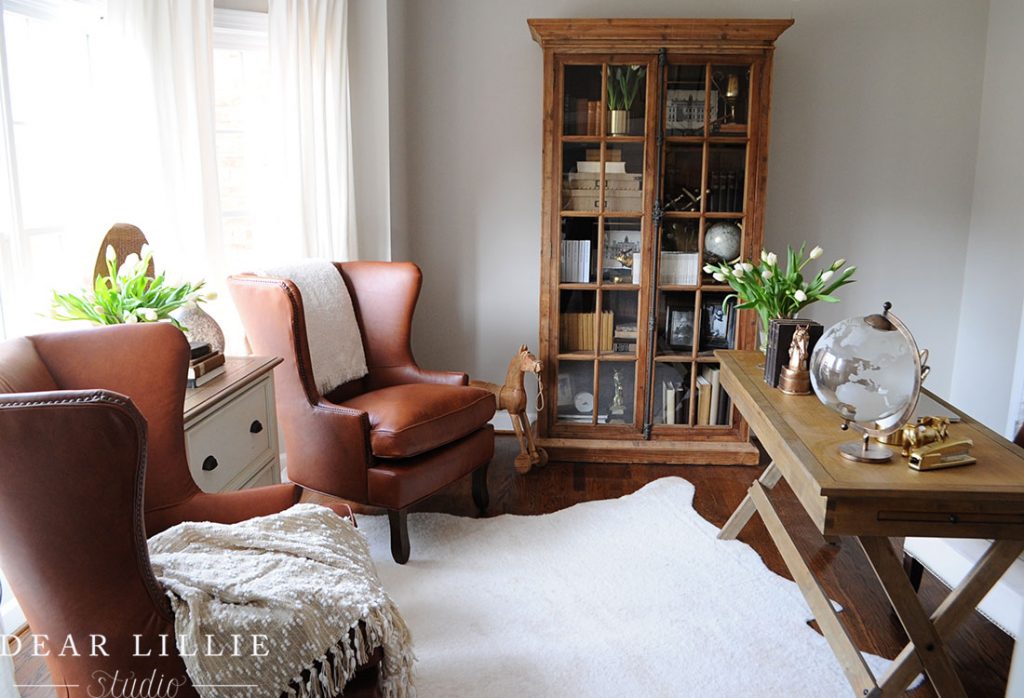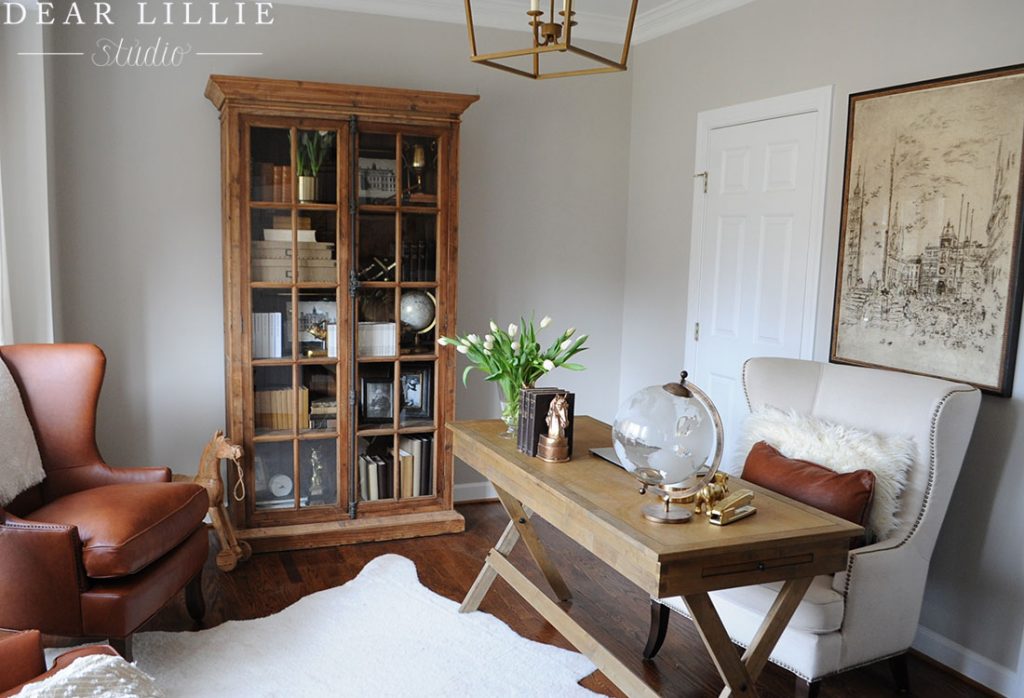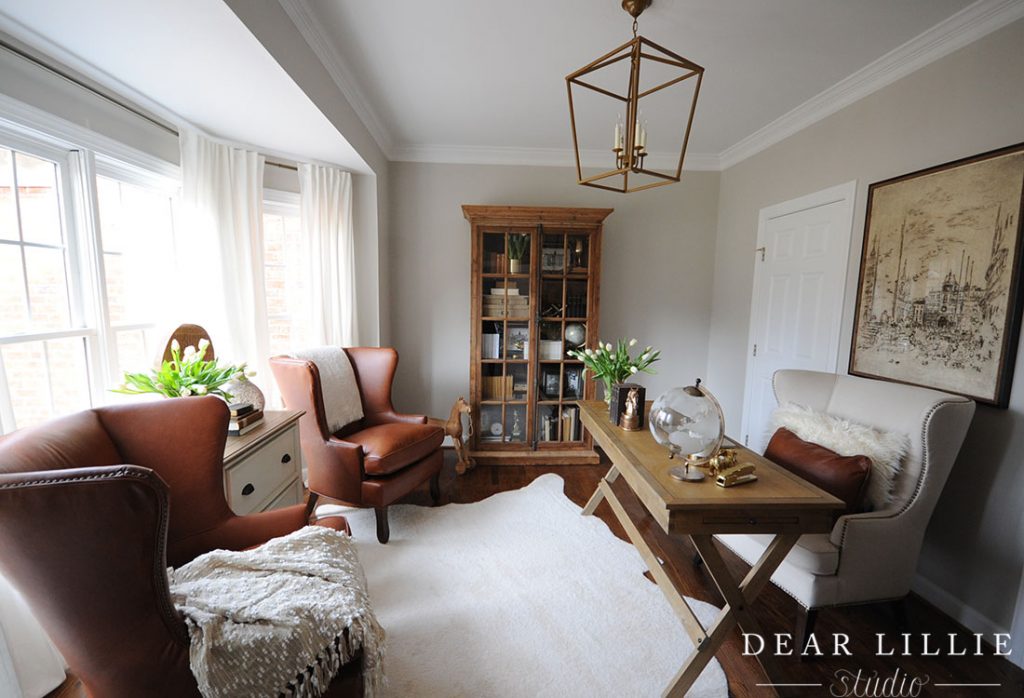 SOURCE LIST:
Wall Color – Balboa Mist by Benjamin Moore
Trim Color – Brilliant White by Benjamin Moore
No info on the stain of the floor
Lantern – Wayfair
Rug – Loloi
Wood Cabinet with Glass Doors – Wayfair
Desk – World Market
Desk Chair – from a local oultet years ago, similar one here
Artwork Behind Desk – Arhaus several years ago
Chairs – Birch Lane (Steamboat Chesnut) Although I wish I had gone with Bronx Sod or Steamboat Driftwood
Ivory Throw – World Market
Round Gift Box – HomeGoods
Decorative Book – Birch Lane
Rest of Books – Vintage
File Cabinet Between Chairs – Birch Lane years ago
Oversized Carved Disk – Birch Lane
Gold Letter Holder – World Market
Globe – World Market
Horse Bookends – Birch Lane
Pom Pom Blanket – Birch Lane
Document Boxes – Birch Lane
Decorative Jacks – Birch Lane
Decorative Antique Style Jar – Birch Lane
Books – Vintage
Vase – World Market
Hope you have a great rest of the week!
Warmly, Jenni
Chairs were from our sponsor Birch Lane. All thoughts and opinions are my own.