Shortly after Christmas we moved the daybed that had been in my office up to our bonus room. Not one guest had stayed in here – they all gravitated to the bonus room which made sense – there was so much room to spread out up there, as well as a TV and even a coffee machine. So in January we decided it made sense to move the daybed up there to give more sleeping options for our guests. Once we did that it left an empty wall in my office. After pondering a few different options we decided it made the most sense to add two chairs to the space. Adding two chairs was functional for our family and also makes it possible to see clients in here and have a comfortable place for them to sit.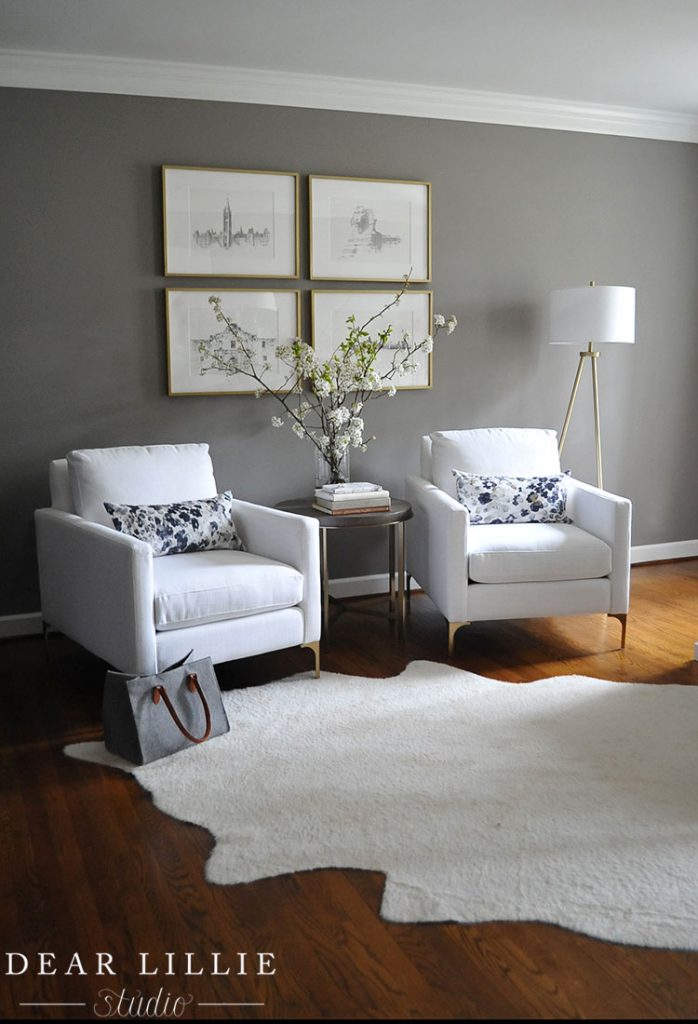 We decided on two of these Serafina Chairs from our sponsor, Bassett Furniture's new Modern Collection. They had tons of beautiful fabric samples to choose from and after some thought I eventually chose the "Linen Blend White" (Fabric # 1369-71) with the Champagne Brass legs. When the chairs arrived I was completely and utterly THRILLED! They are even more stunning than I had imagined. The fabric is incredibly beautiful. It's a perfect white with lots of texture and they are so comfortable. If you are looking for a modern style chair I cannot recommend them enough!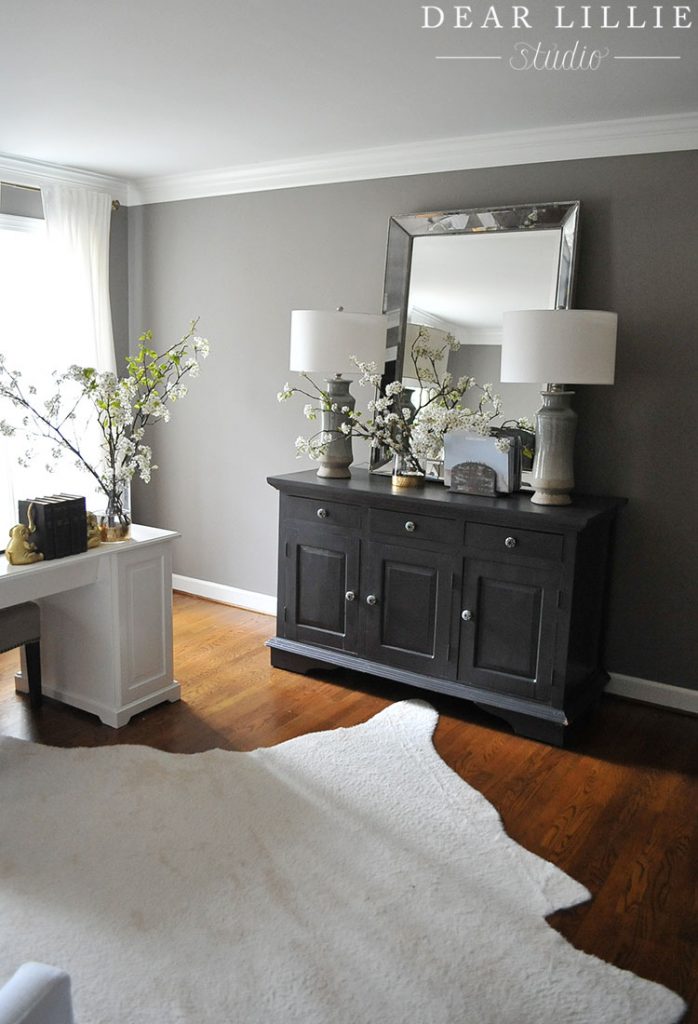 We also added these gorgeous new Amelia Lamps! The color on the base is so elegant and it look so pretty against the gray wall color and will also look amazing against the wallpaper that we are adding to this room next month! They have an amazing Old World type texture to them and I love their size! I have always been drawn to large lamps as they can make such a statement in a room and these ones are such a great size and shape.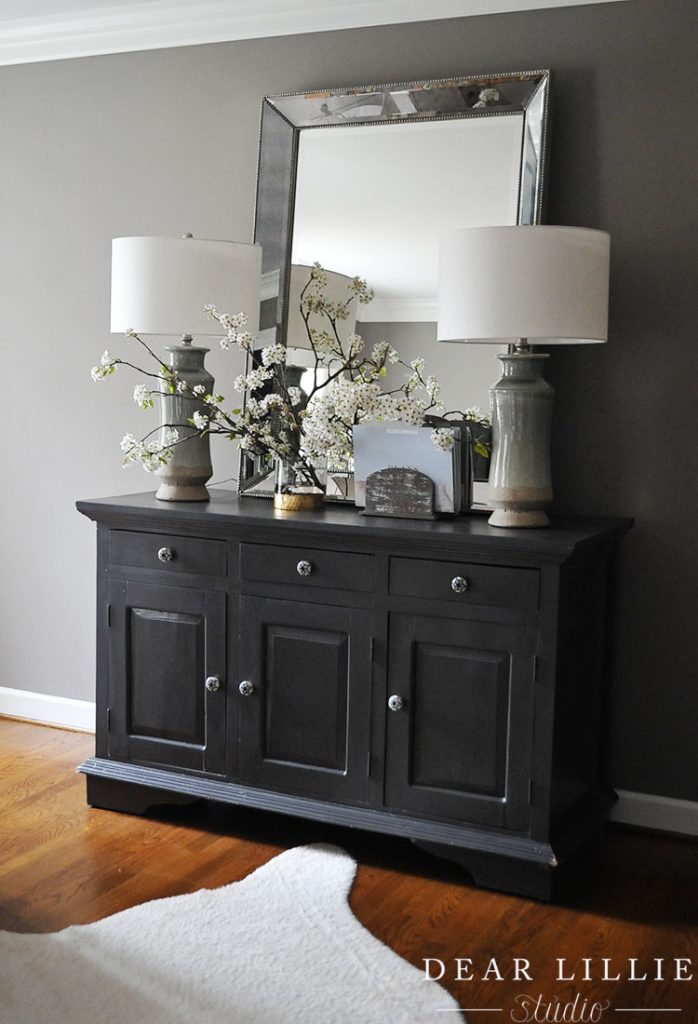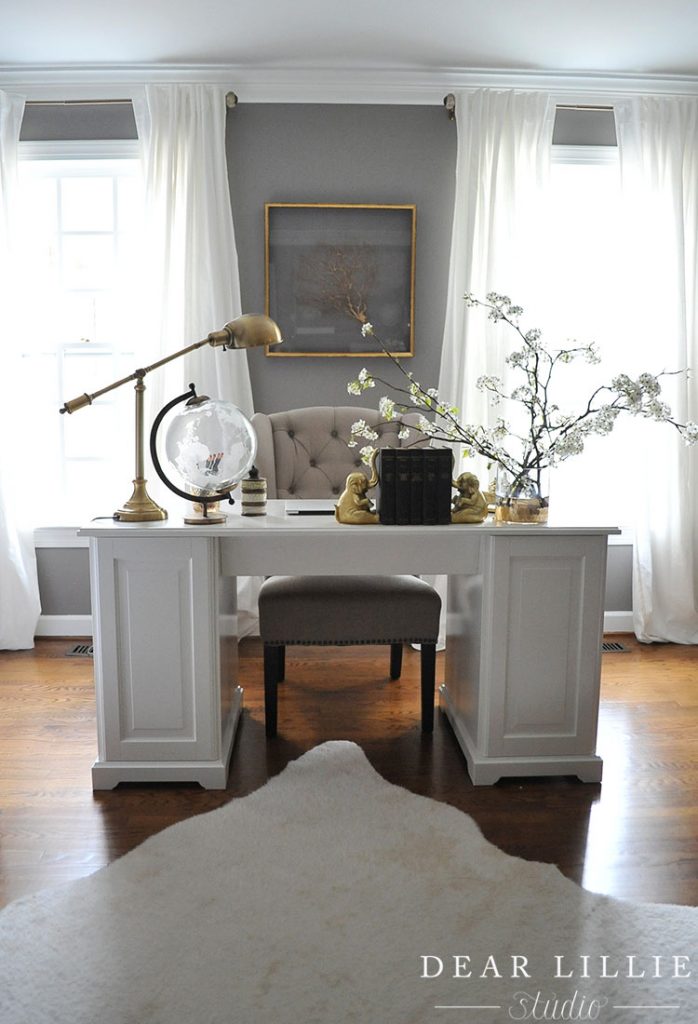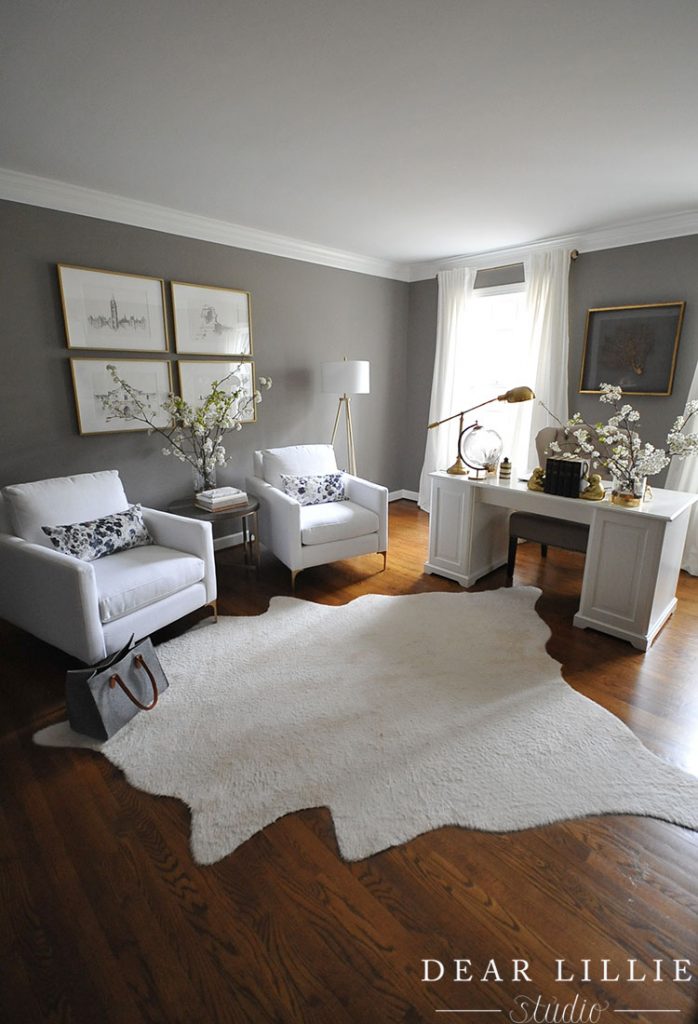 Another piece we added to this space was the Axel Table in Normandy Grey which is also part of the Modern Collection. It is perfectly sized to fit right between the chairs and I love the brass finish on the legs! It would look beautiful next to a sofa as well.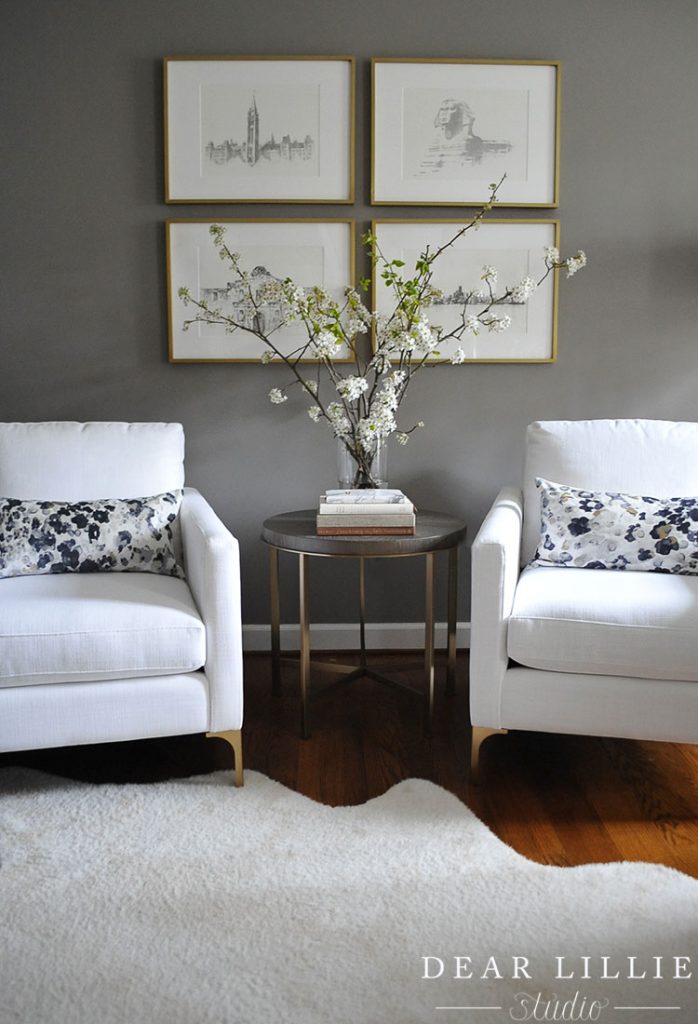 Here's a closeup of the table: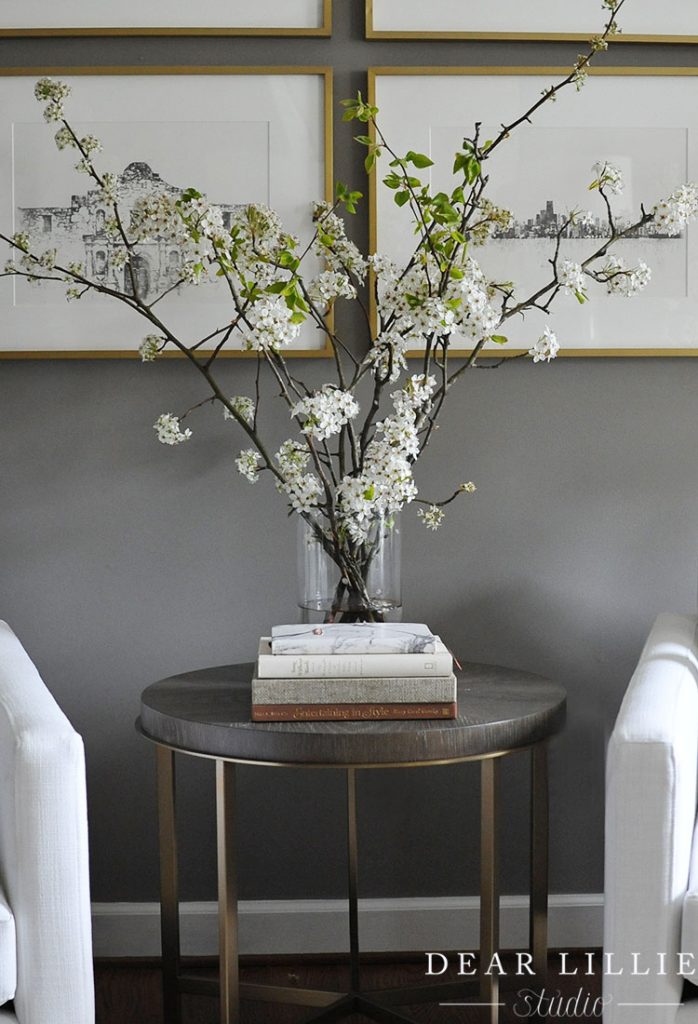 And here you can see the beautiful detail on the top of the table: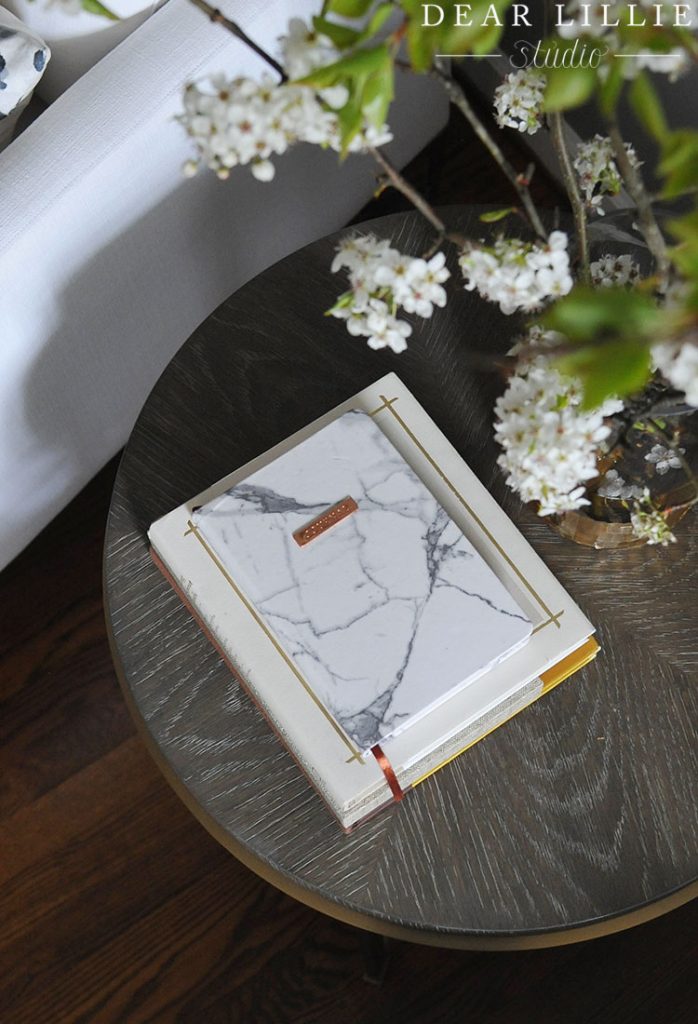 We are absolutely loving the whole Modern Collection. It offers clean lines, luxe accents, and extreme comfort. It has collections for every room in the house and helps bring modern glamour into everyday living. We also love that Bassett Furniture's focus on quality comes without compromise. For more than 100 years they have been perfecting the art of crafting furniture full of American ingenuity and they are dedicated to making comfortable, long lasting furniture. Another great thing about Bassett Furniture is that they have professional designers on hand to help bring each customers' dream piece or dream room come to life. You can book a design appointment today at bassettfurniture.com for an in-store consultation.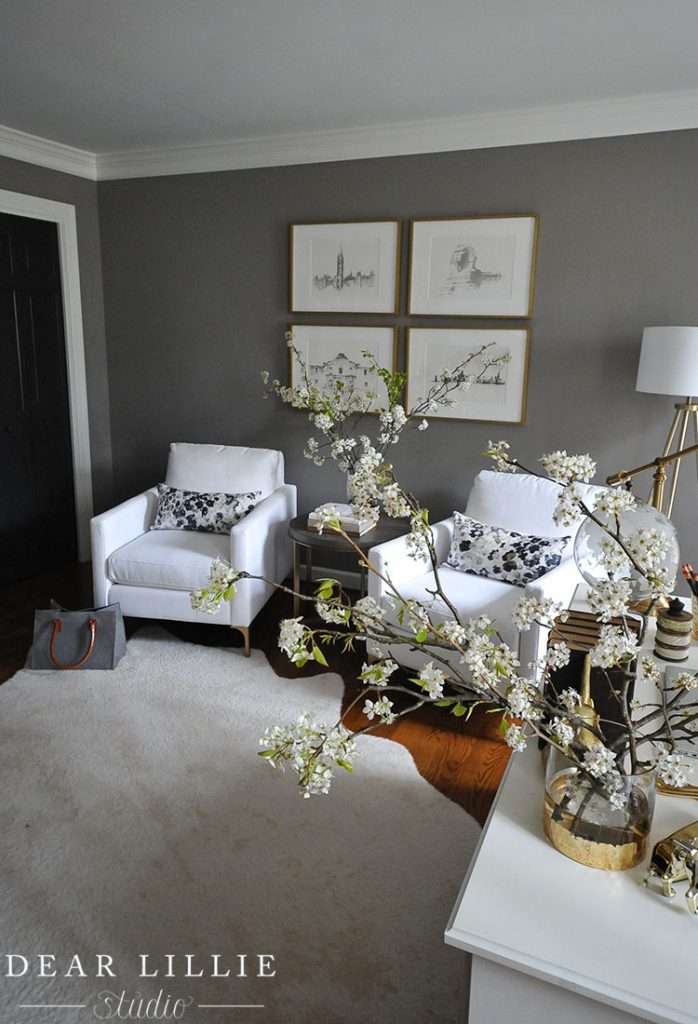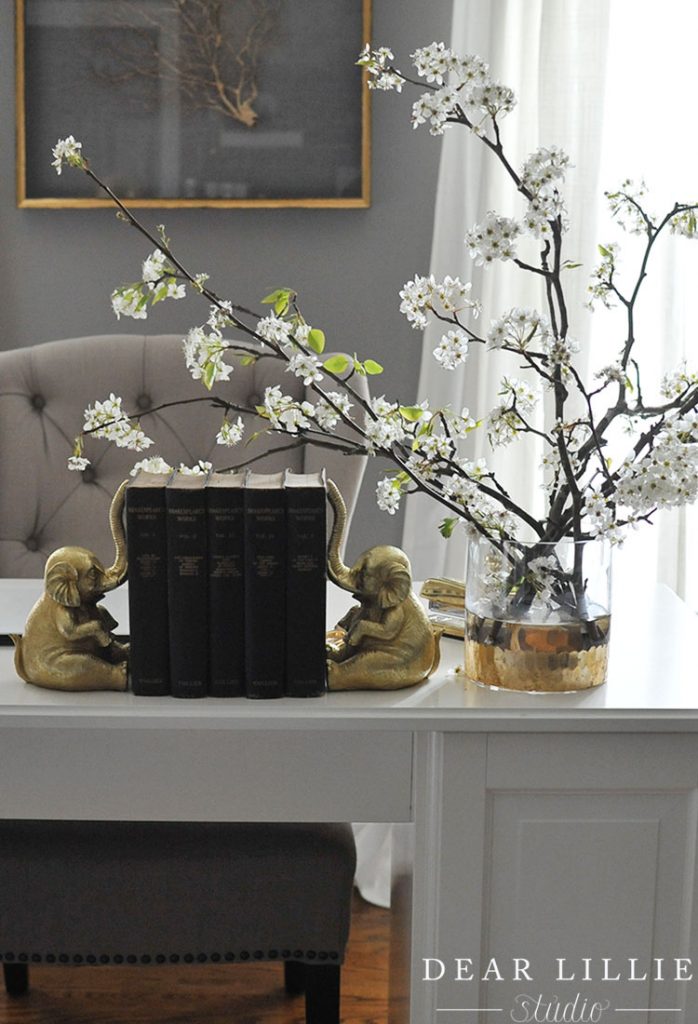 I was so glad I got these branches clipped from the woods over the weekend because shortly after I clipped them we had a cold front come through and even got some snow! Ha! But I've been enjoying these branches throughout the house all week!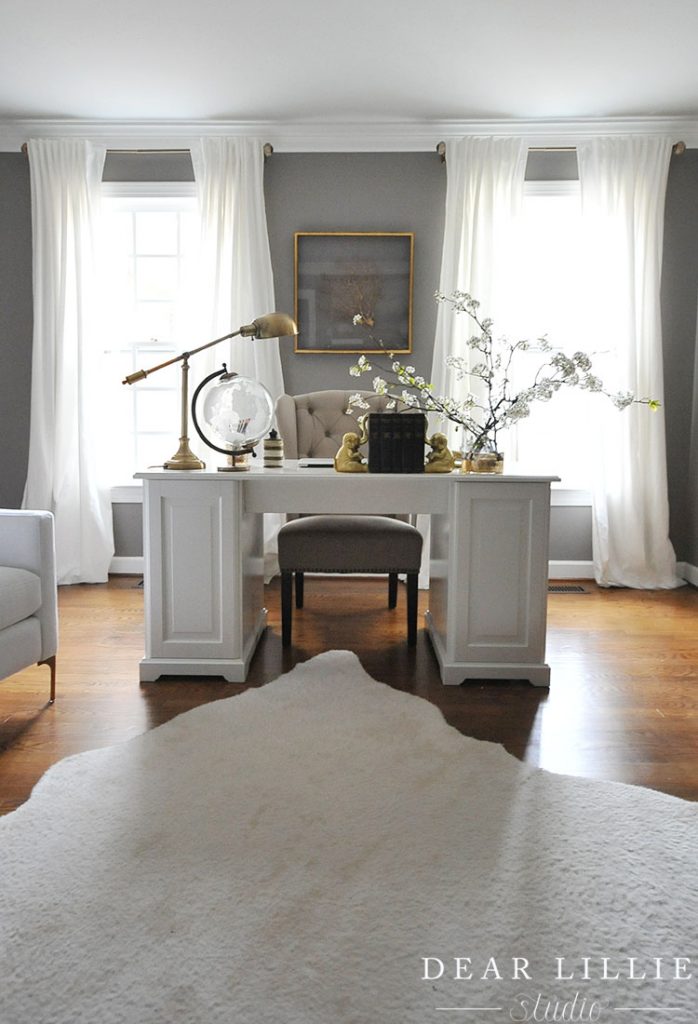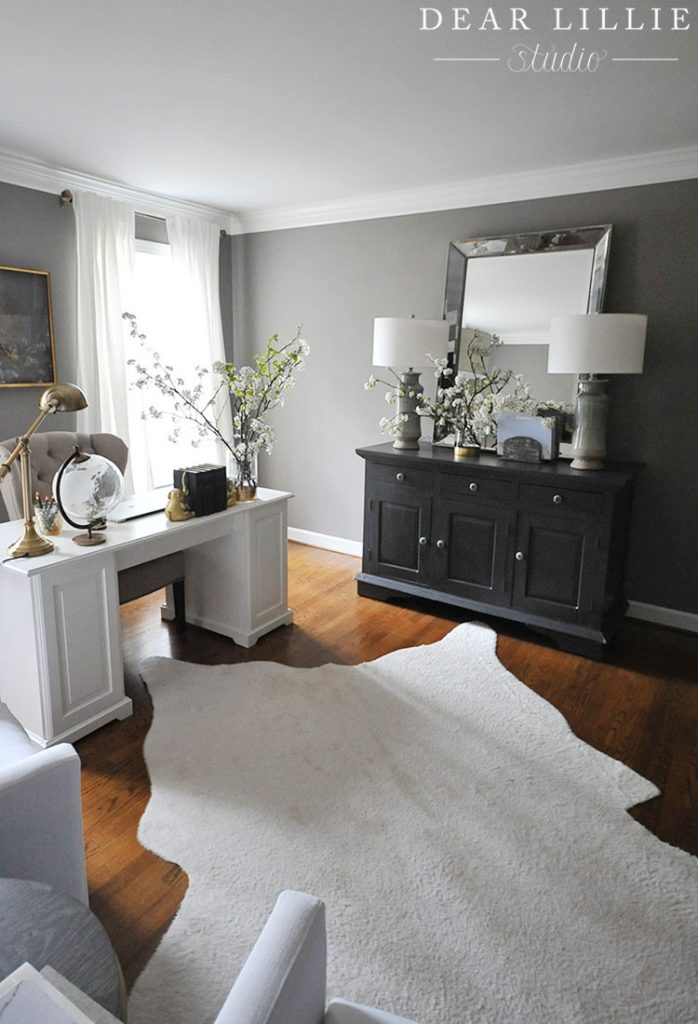 Here's a closeup of the Amelia Lamp: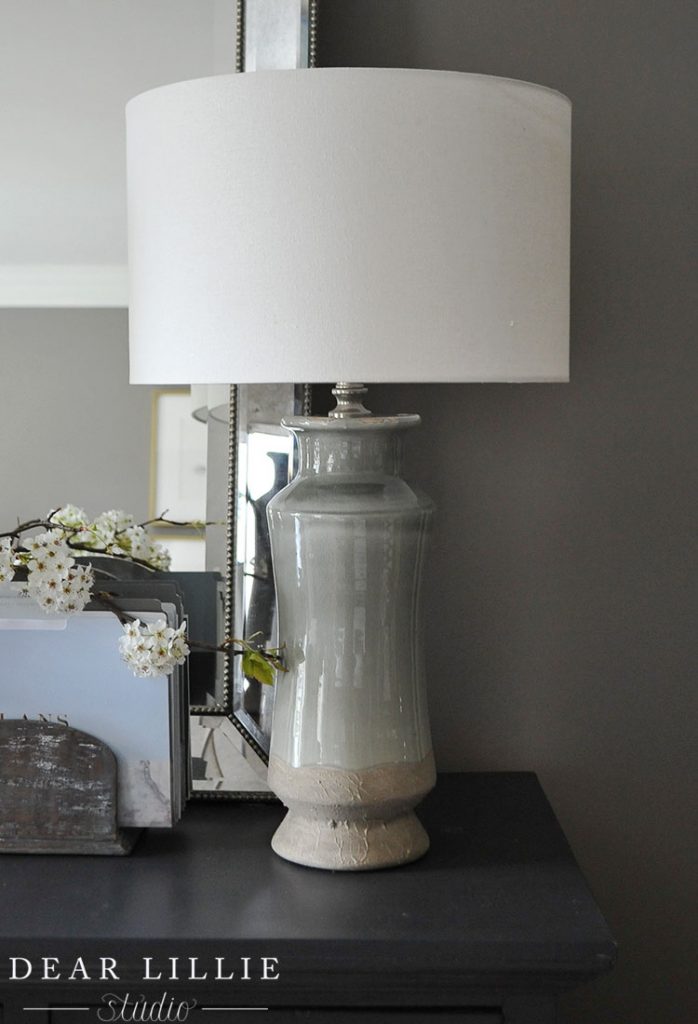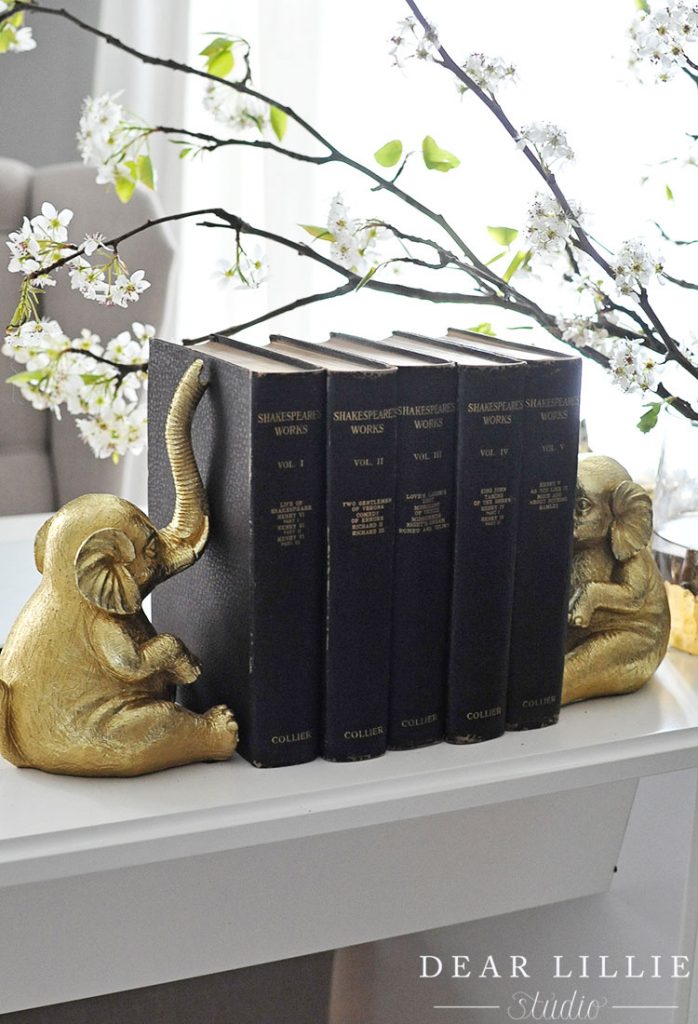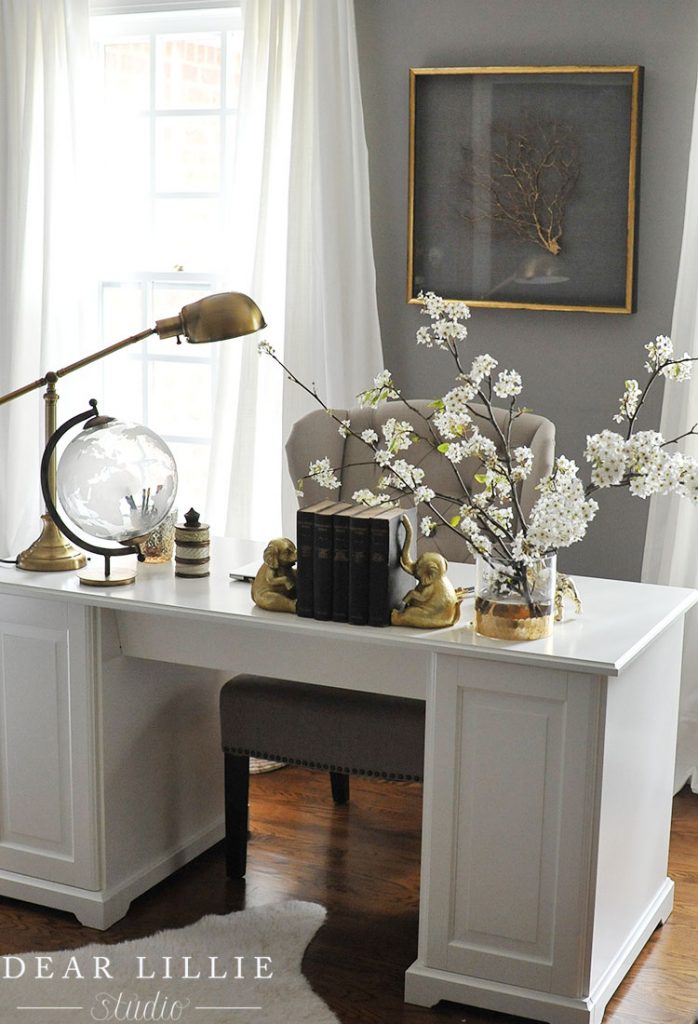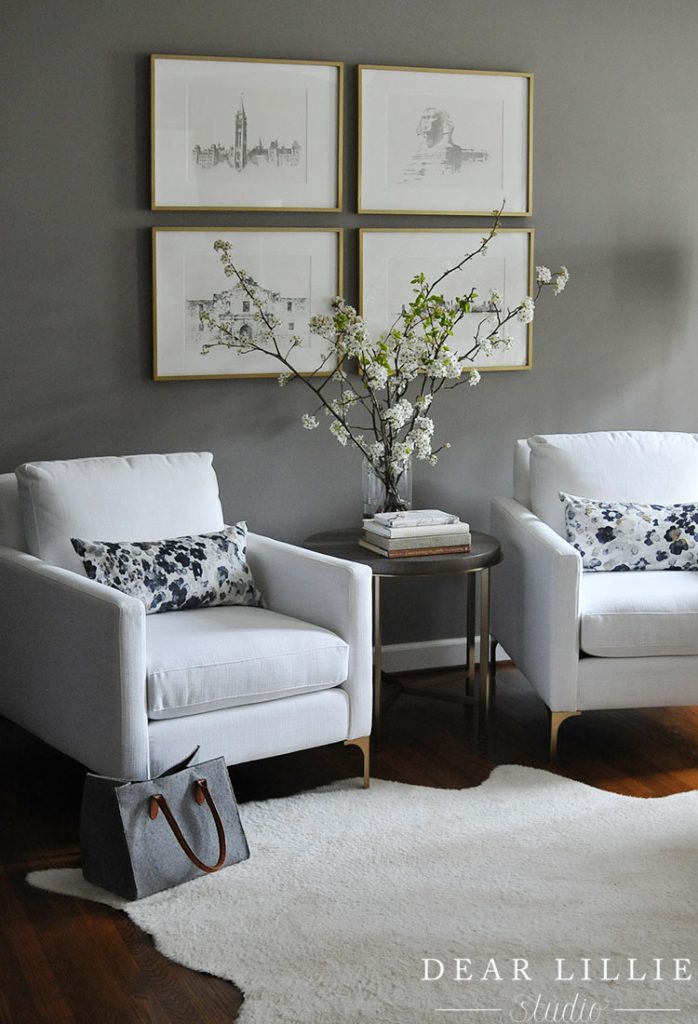 The legs on these Serafina chairs are just so pretty!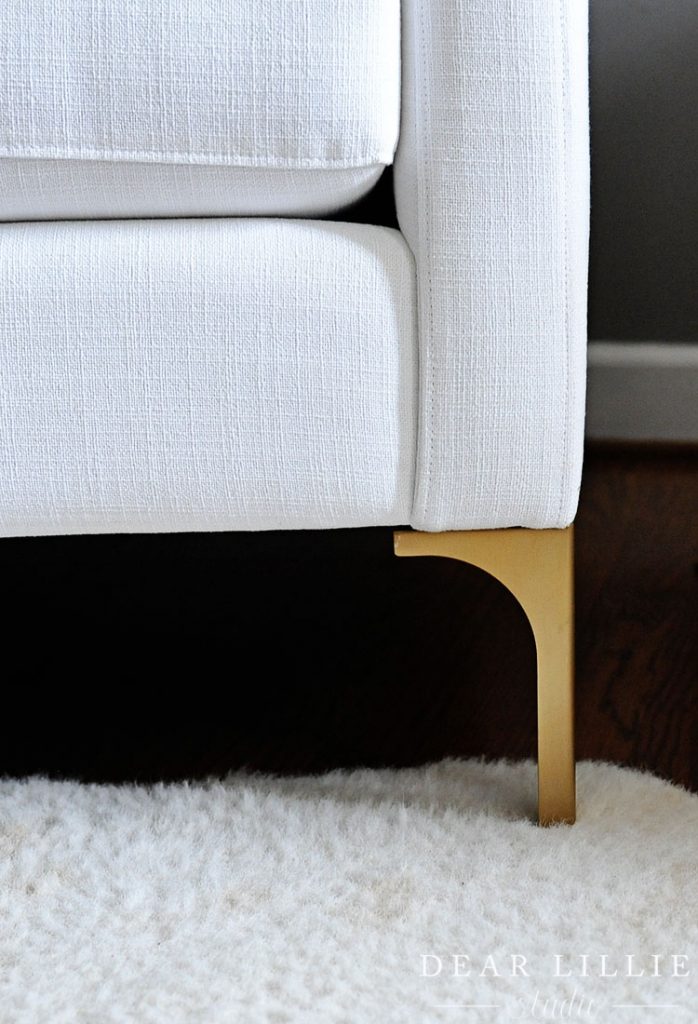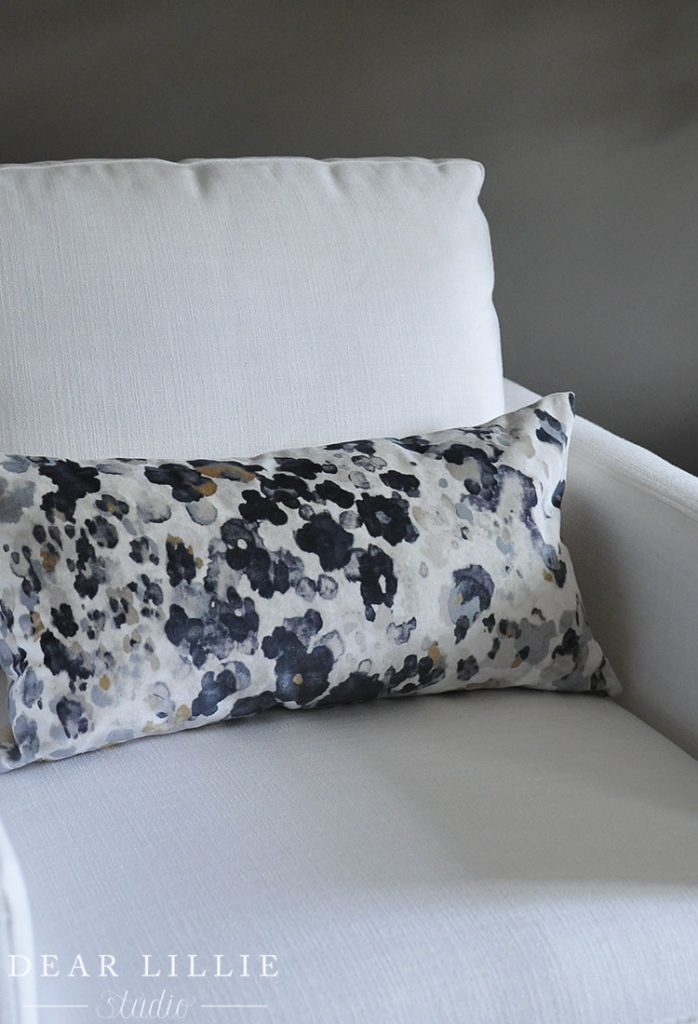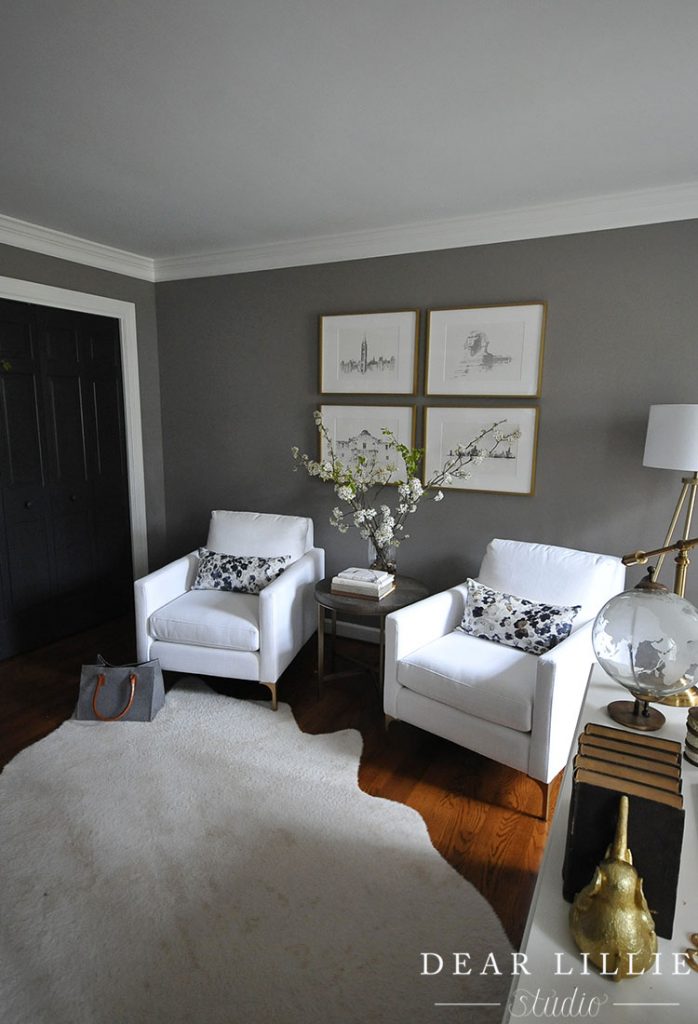 And here are some wide angled shots: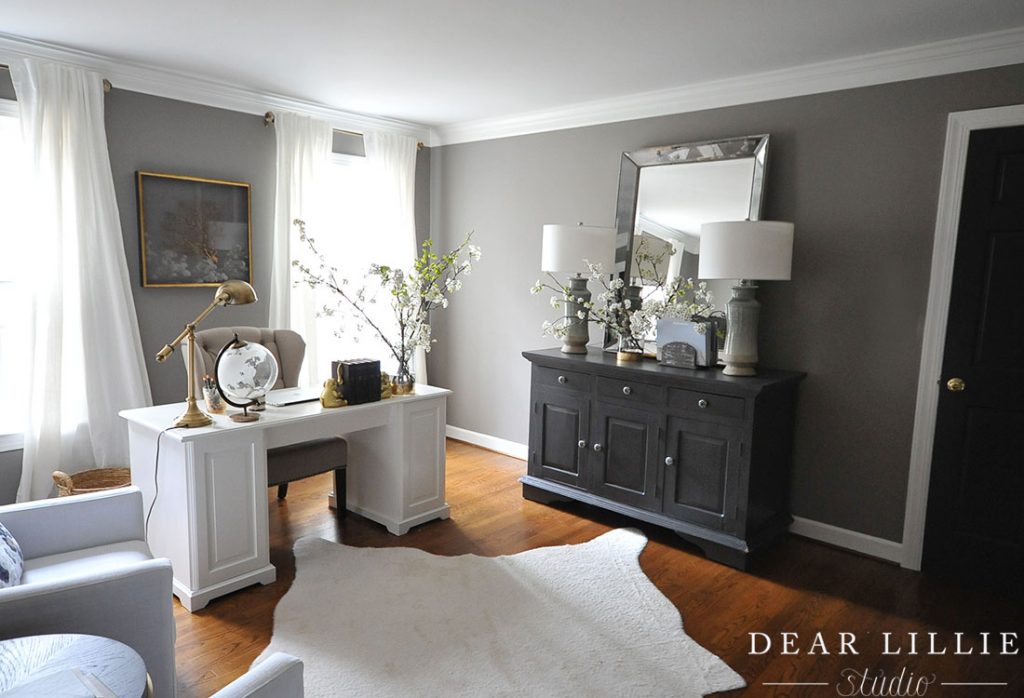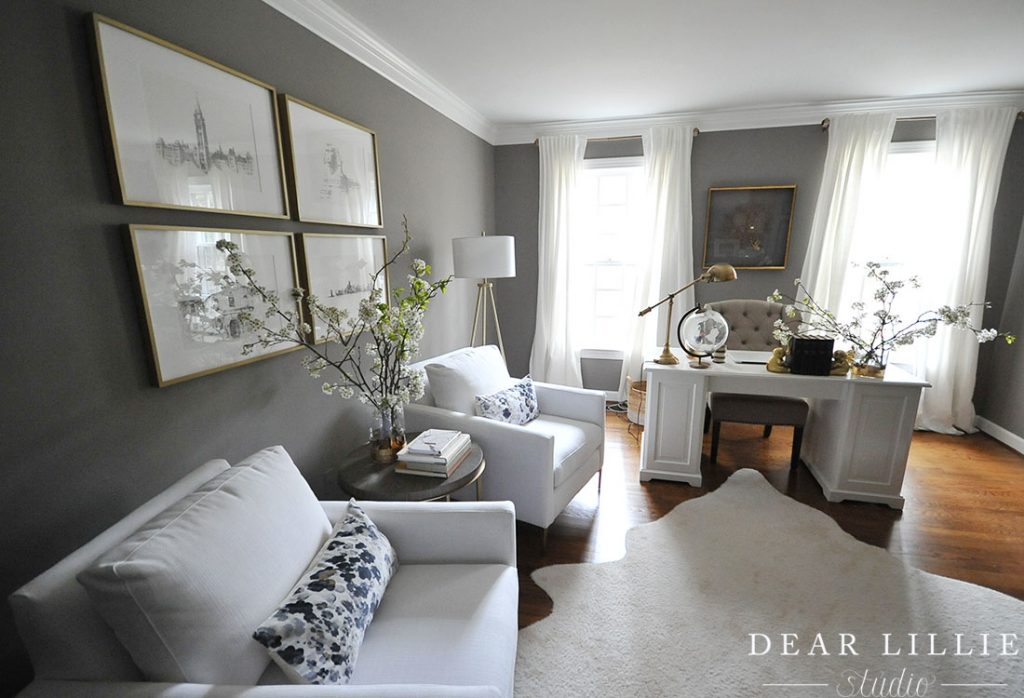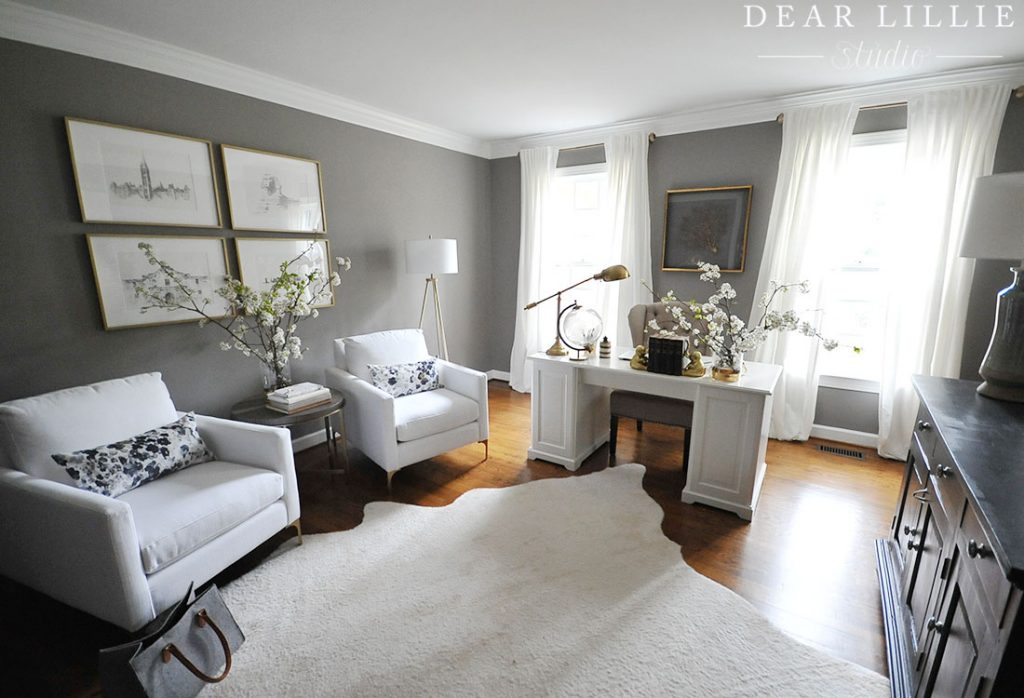 We highly recommend heading on over to Bassett's website and checking out all of their beautiful pieces!
Office Sources
Wall Color – Graystone in Eggshell by Benjamin Moore
Trim Color – Simply White in Semi-gloss by Benjamin Moore
Door Color – Mopboard Black in Semi-gloss by Benjamin Moore
Sideboard – Found at an antique shop 11 years ago – has since been painted Mopboard Black by Benjamin Moore
Letter Holder – HomeGoods
That's it for today! I hope you all have a wonderful weekend!
Warmly, Jenni
This post was sponsored by Bassett Furniture. All thoughts and opinons are our own.