Good morning! I hope you all are having a wonderful weekend! We've only shared our master bathroom on here once before so thought we would share it again although there's not much new going on here.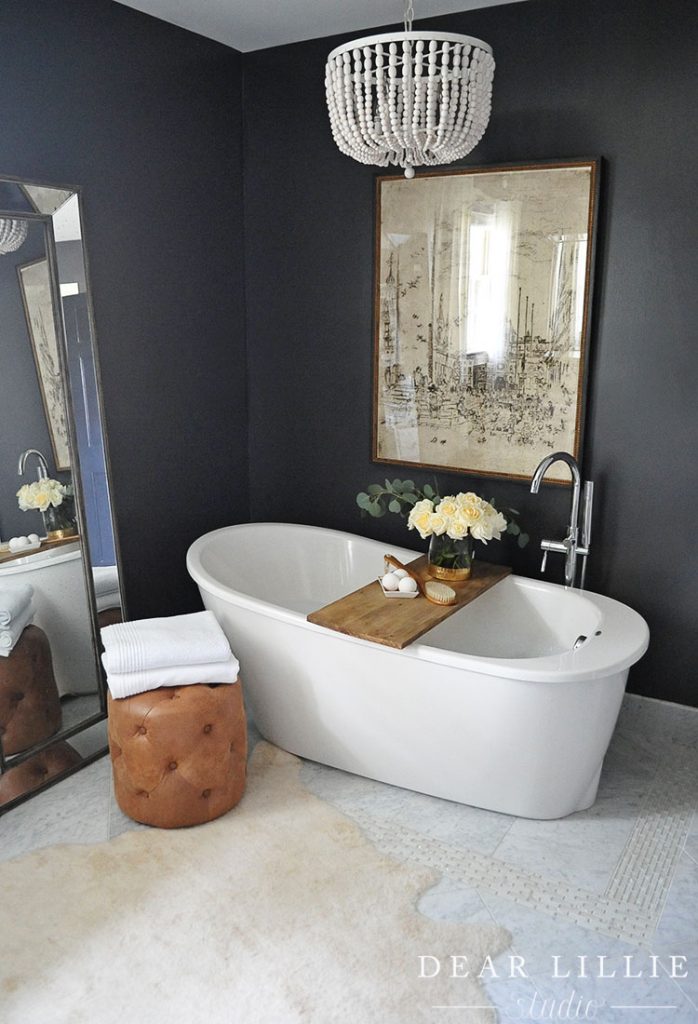 This room was  remodeled by the previous owner so the finishes aren't necessarily ones that we would have chosen but we absolutely love the space and the large bathtub! The only thing we really did in here was paint the walls dark (they were a baby blue) and add some accessories.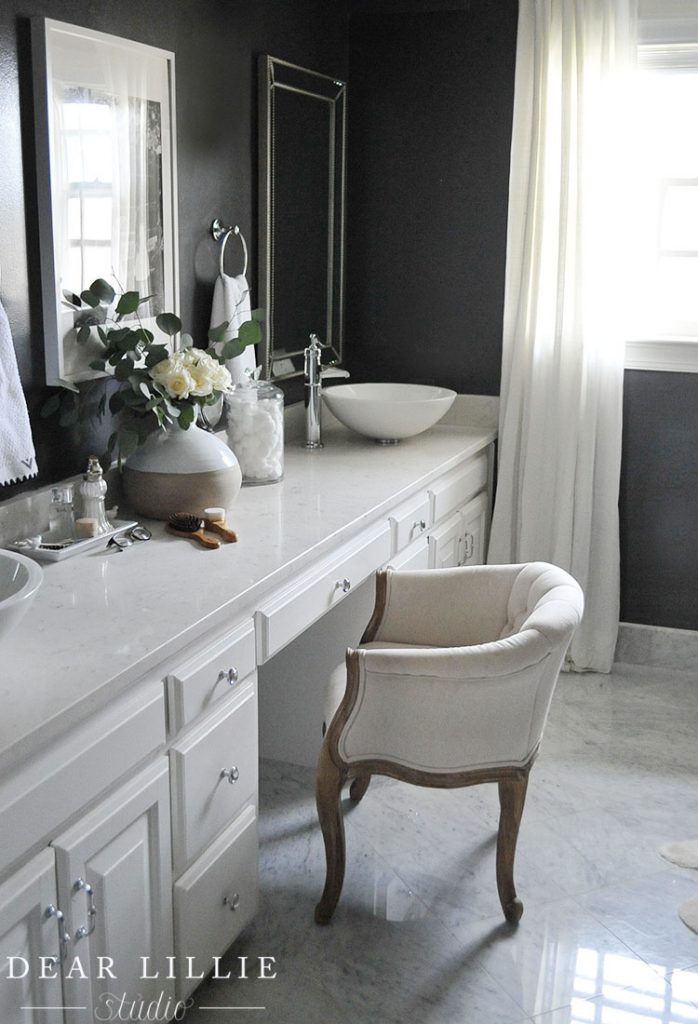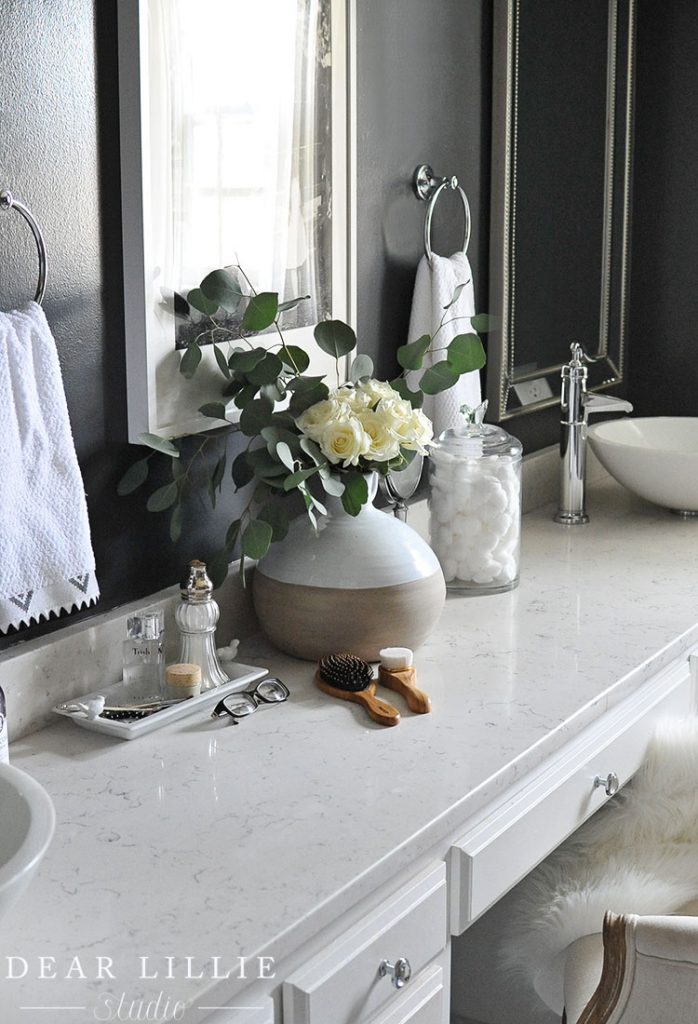 This is one of my absolute favorite pictures of our girls so I love looking at it every morning!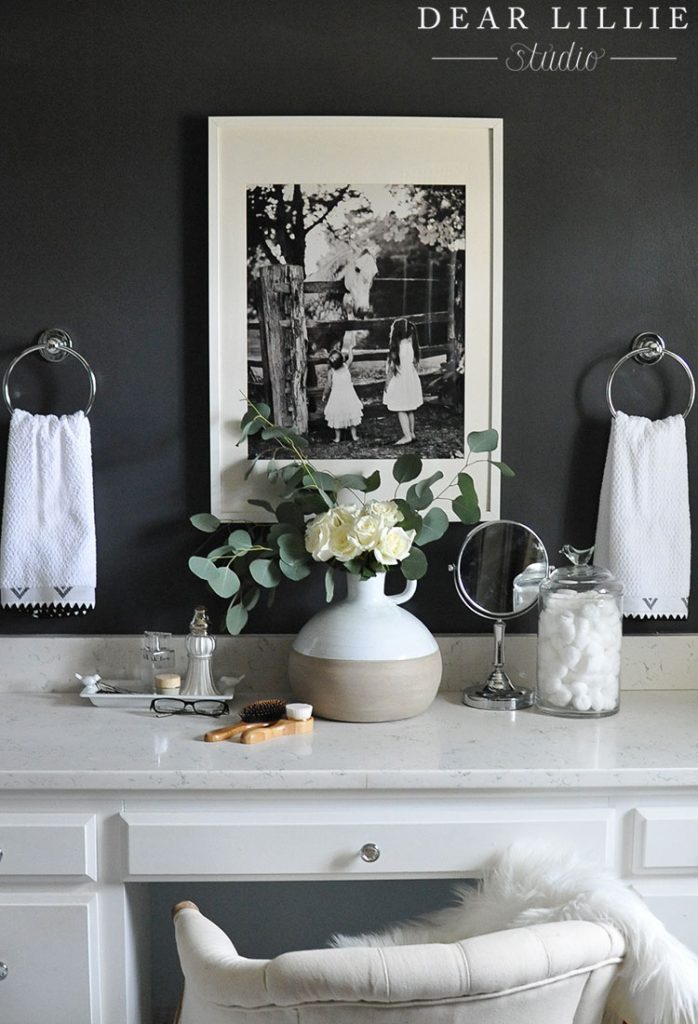 I've got this artwork in here for now because I am using the piece we had in here somewhere else but I think I will probably swap them back at some point, I like the bit of color the other piece added.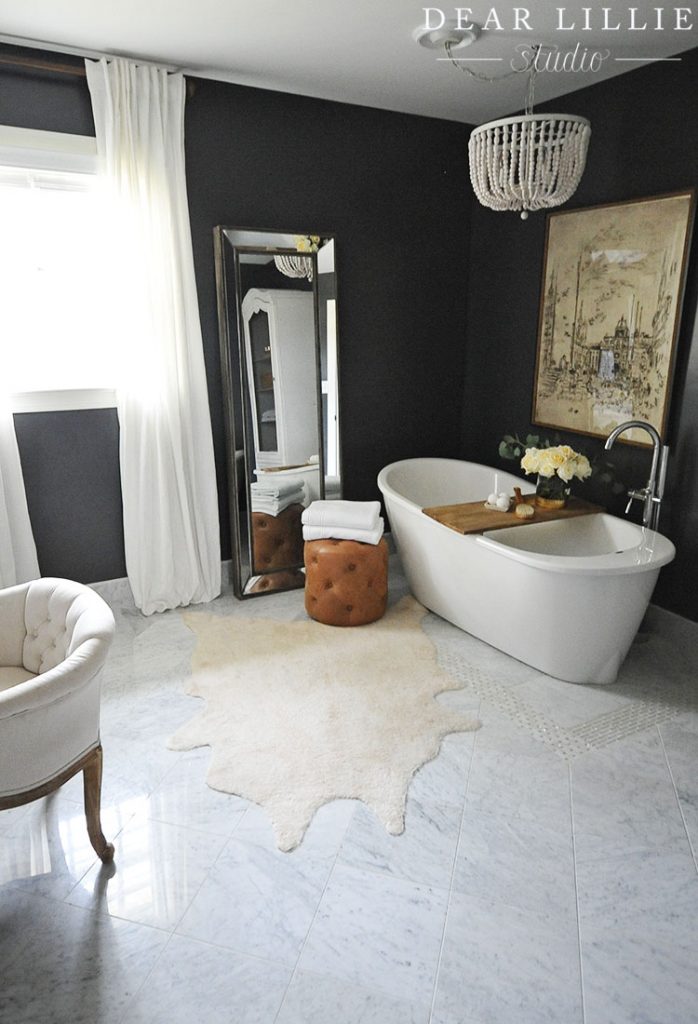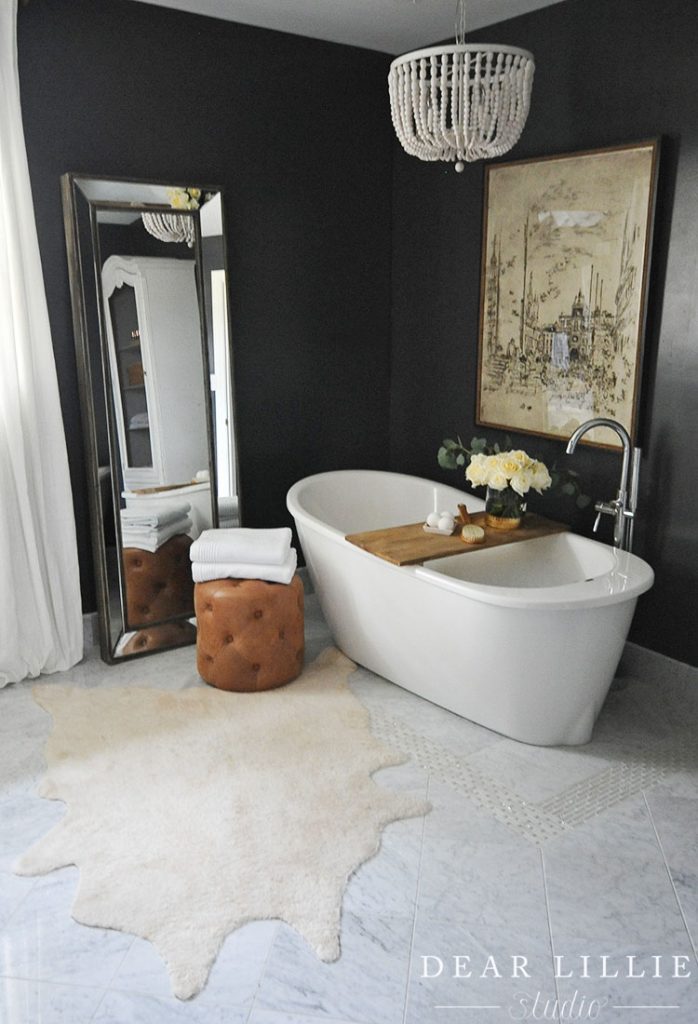 I think we have 5-6 faux cowhides throughout our house because I love how they work in spaces that a more traditionally shaped rug can't. This one is a little smaller than our other ones and it works great in a bathroom!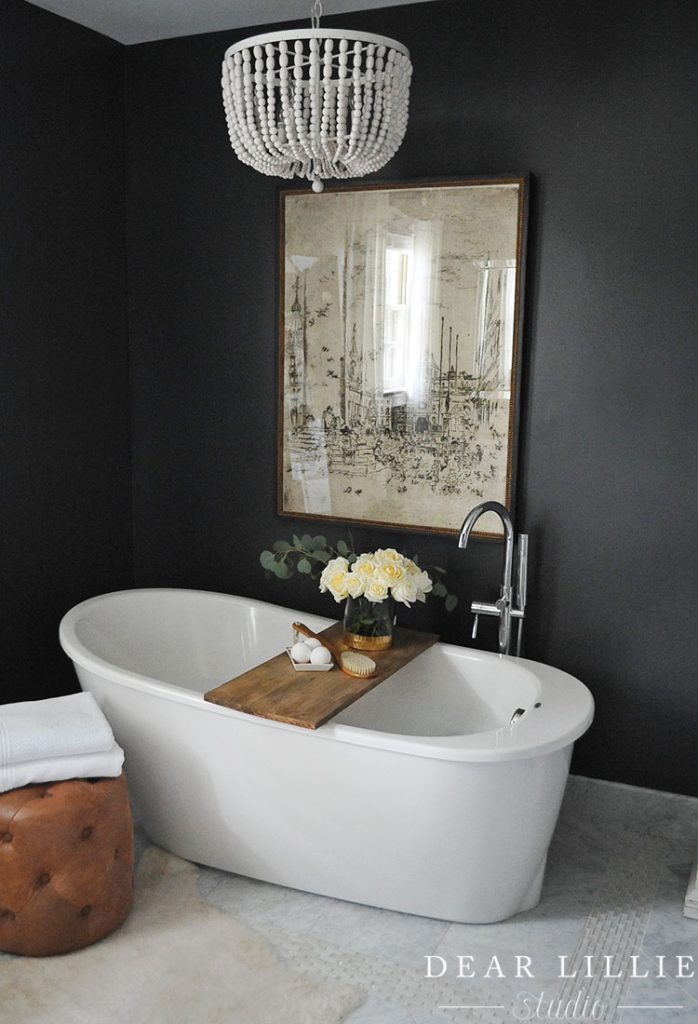 Our whole family has become addicted to bath bombs this winter – ha!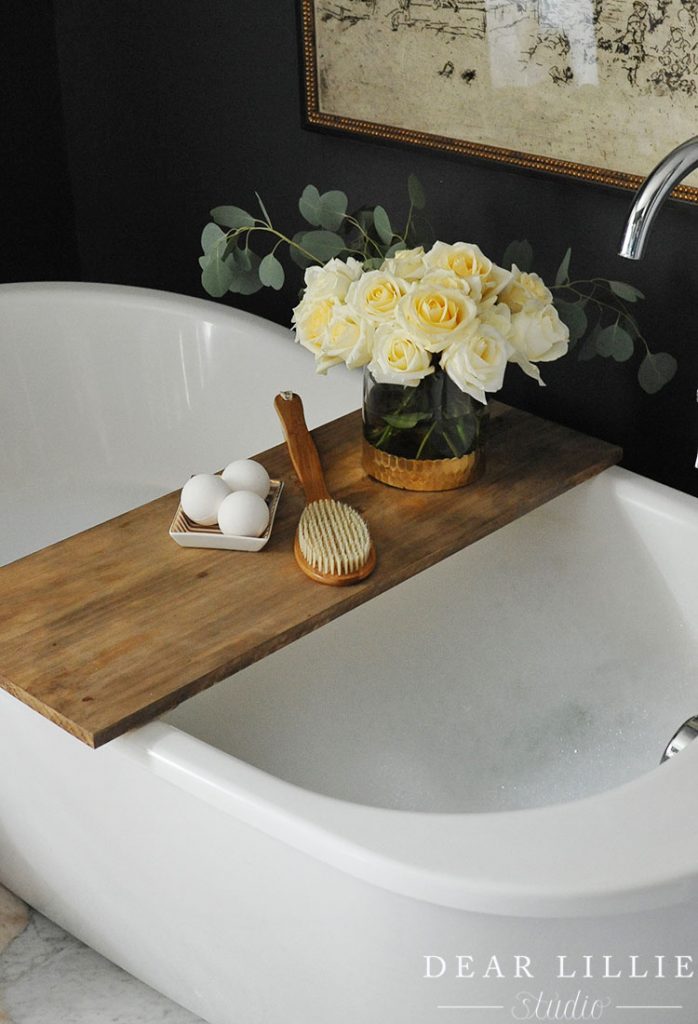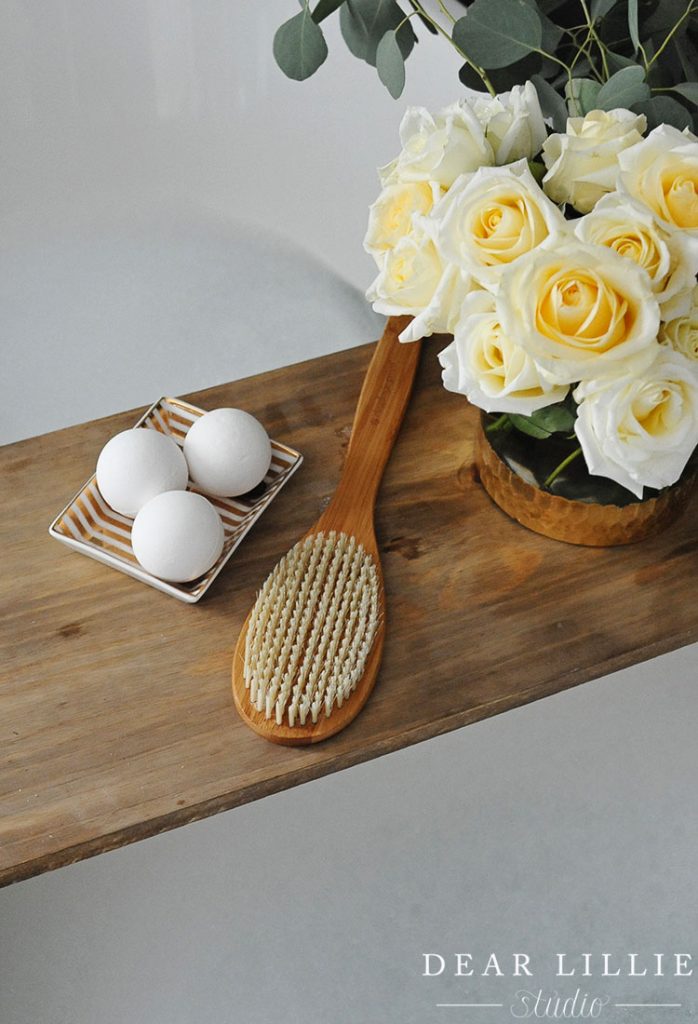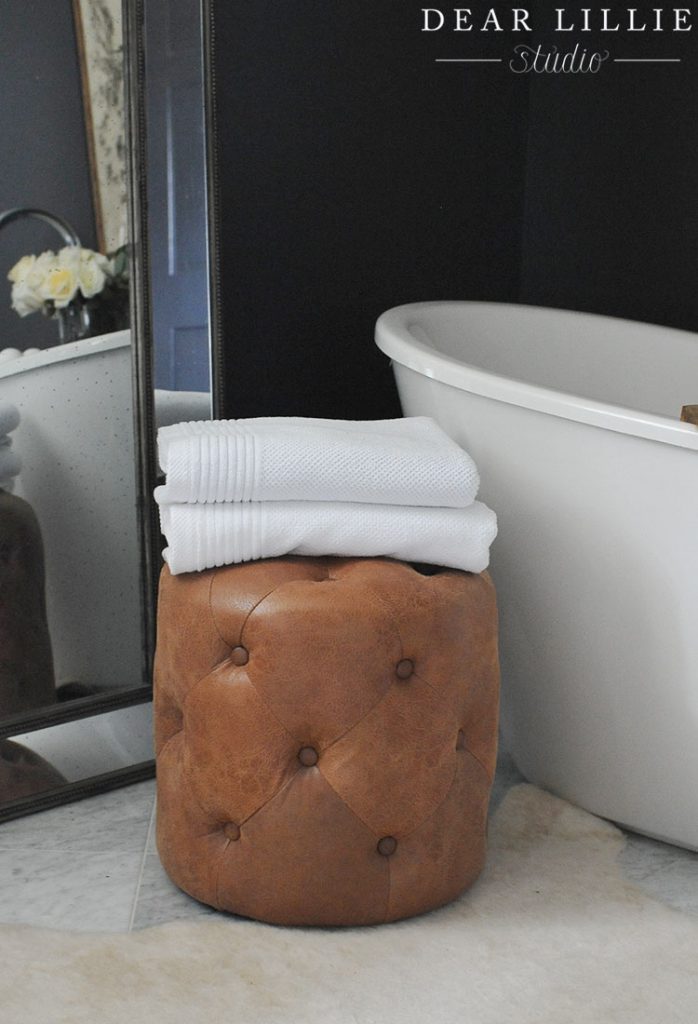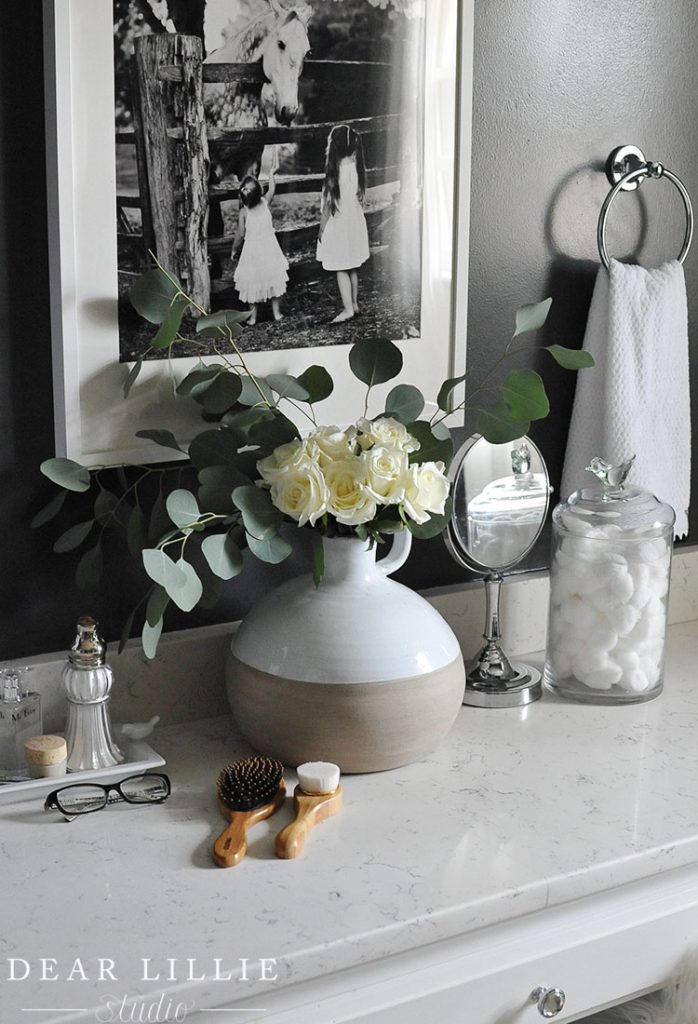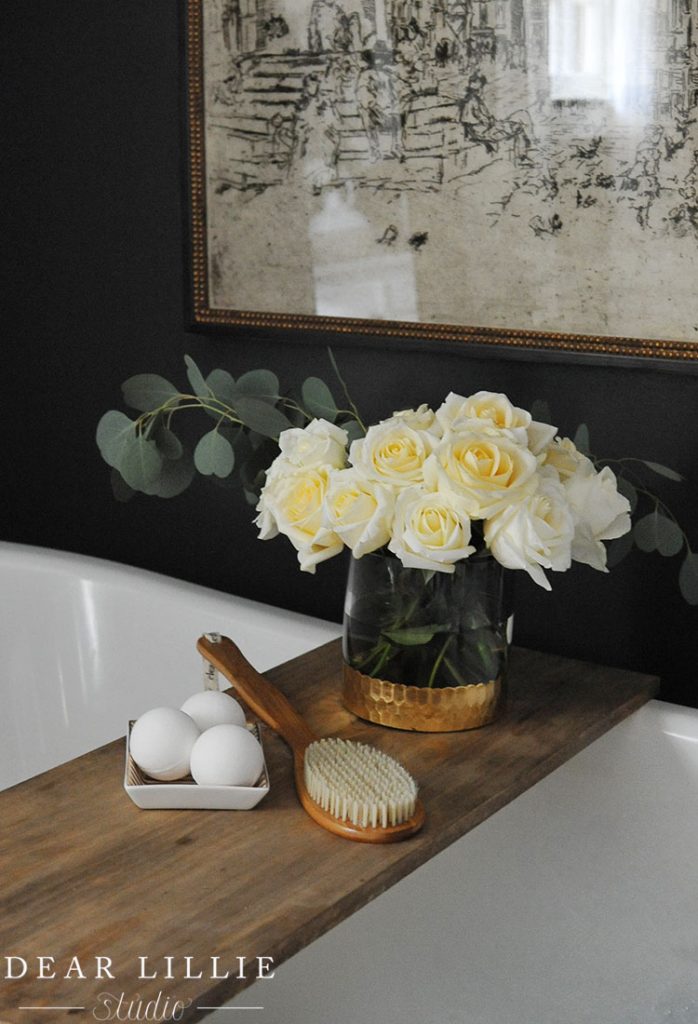 Source List:
Wall Color – Nightfall in Semi-Gloss by Benjamin Moore (it was supposed to be eggshell but got mixed wrong and I didn't notice until I had already been painting for an hour so decided just to go with it although I wouldn't purposely go with Semi-Gloss on walls)
Trim and Cabinets – Existing – will eventually be painted Simply White by Benjamin Moore
Artwork above Bathtub – Arhaus (several years ago, I don't think they carry it anymore)
Chair – HomeGoods
All Mirrors – HomeGoods
Flooring – Existing (some form of 12 by 12 marble)
Cabinet – found at a consignment shop years ago and painted Gray Owl
Items in Cabinet – HomeGoods
Draperies – Ikea Ritva Panels
Photo – I took it several years ago and it's in an IKEA frame
Tray on Tub – I made it
Gold and White Dish Holding Bath Bombs – J. Crew several years ago
Makeup Brushes and Powder – Gifts
That's it for today! I hope you all have a wonderful week!
Warmly, Jenni