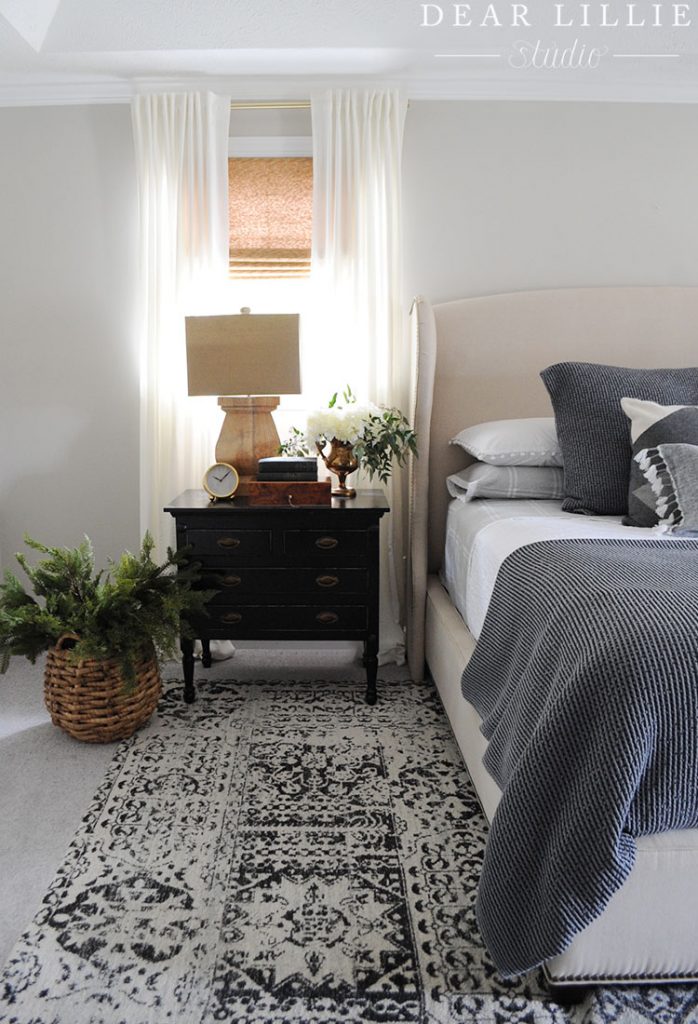 Good morning! Well, this is my last post until January. Here are few little holiday touches that we added to the master bedroom here at our rental. As much as I loved having a tree in our master bedroom at our last house we kept in simple in this bedroom although I do hope to put a tree in our bedroom again at some point in the future!
We got some new pillows when we moved in but the best thing we added were these flannel sheets! I have never in all my life slept on more comfortable sheets. Both my husband and I have been kind of amazed at how incredible they are. And the girls too! In fact Lola likes to come in just about every chance she can – haha!
Other than that we pretty much just added some faux greenery to a basket and then I added some garland and wound some little lights through it over on our dresser and then added two beaded cones that I got years ago at HomeGoods and hung a little stocking.
Here's a little reminder of how much you can warm up a space in a rental through the use of textiles and without any paint or other big changes. (And swapping out light fixtures can be an easy swap too!) Here's a before: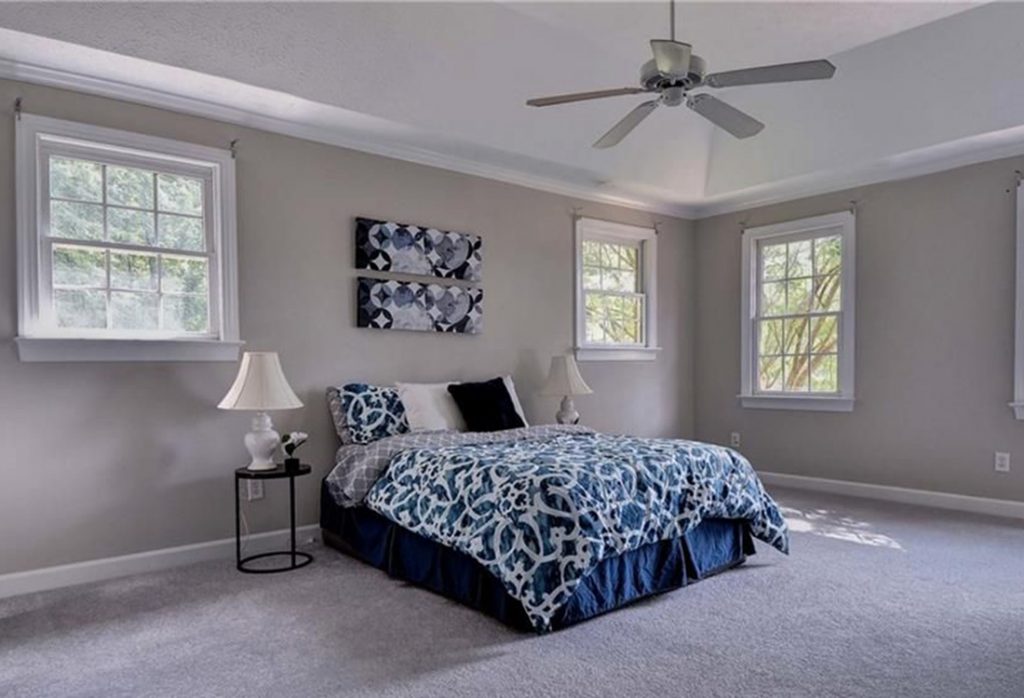 And here is the space now: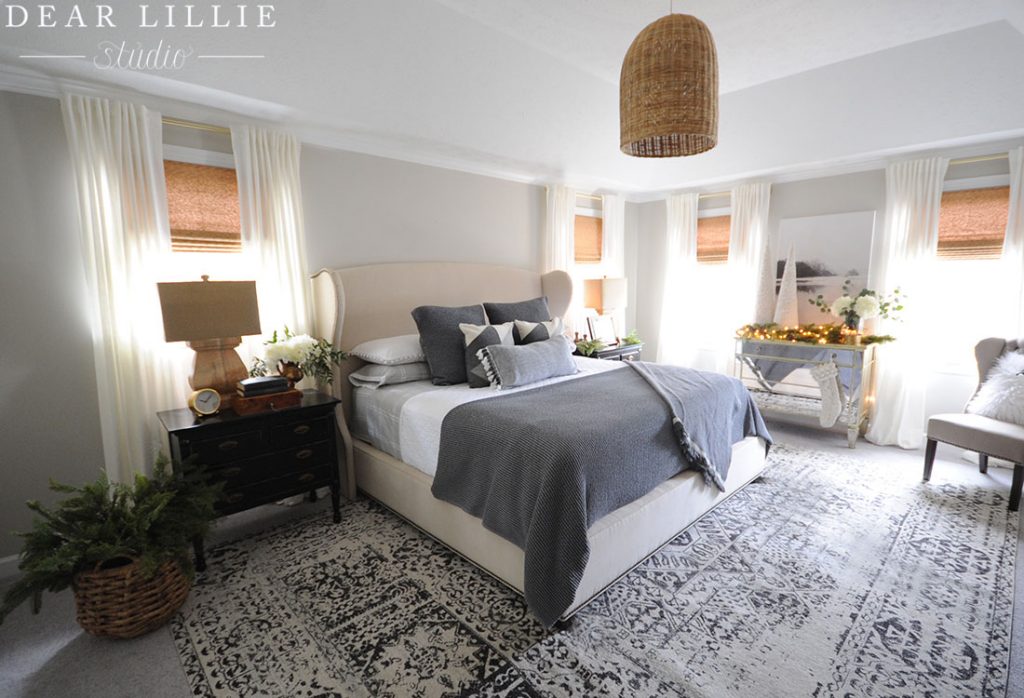 I love adding little lights anywhere I can, even if it's just one strand of them!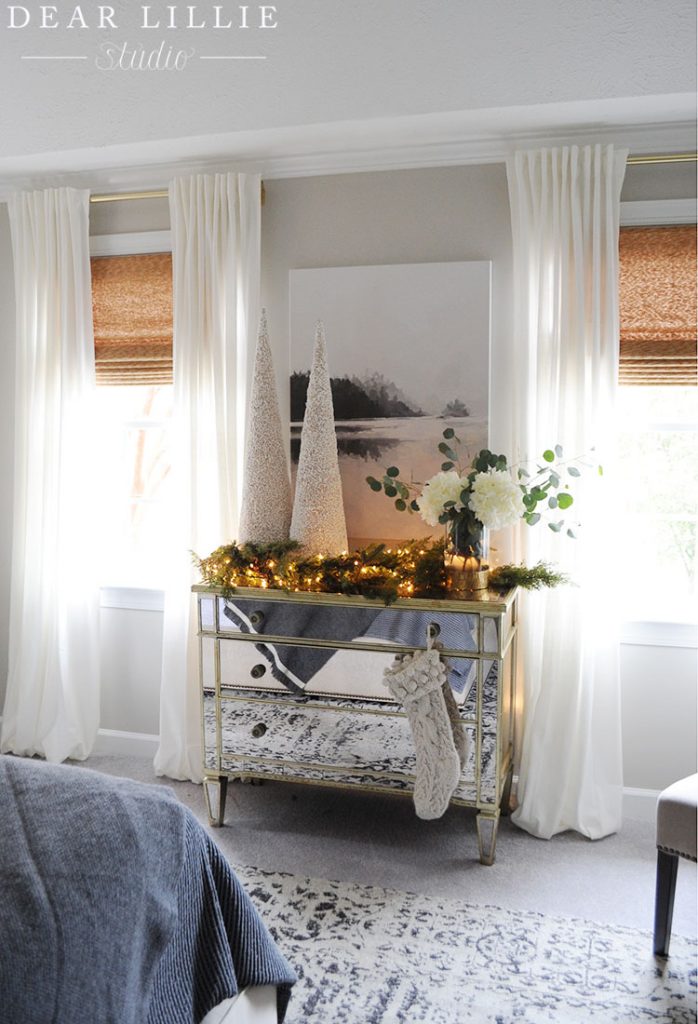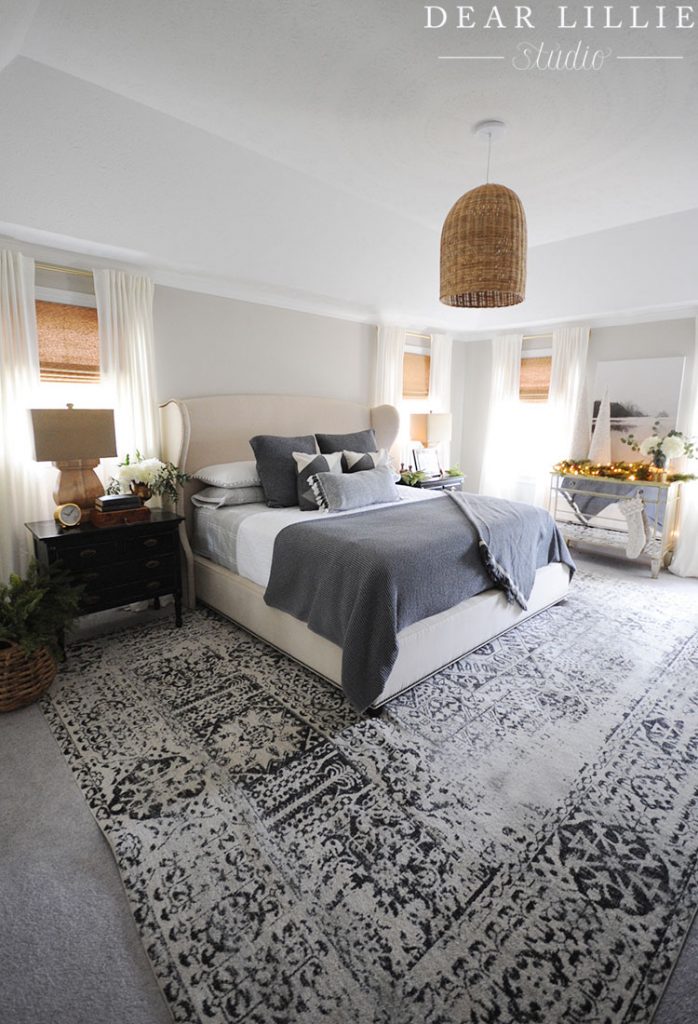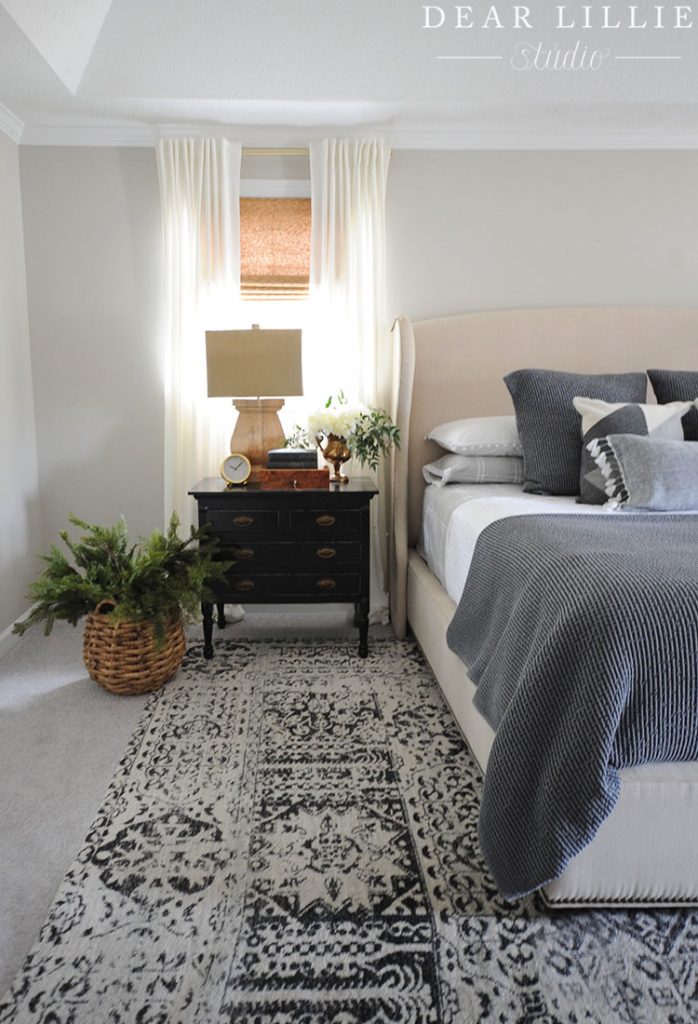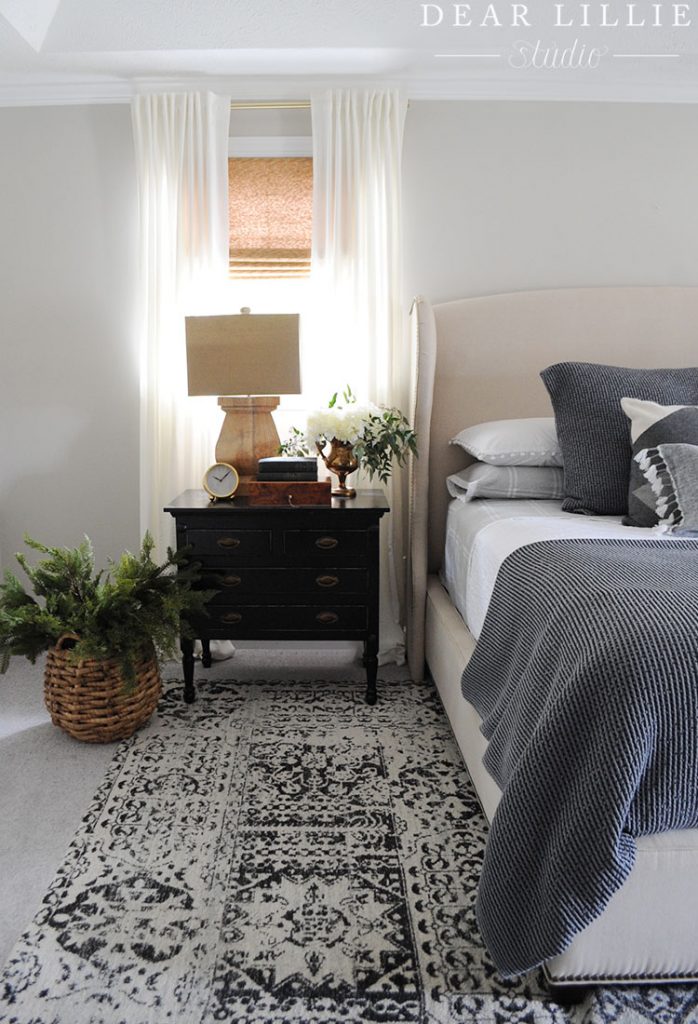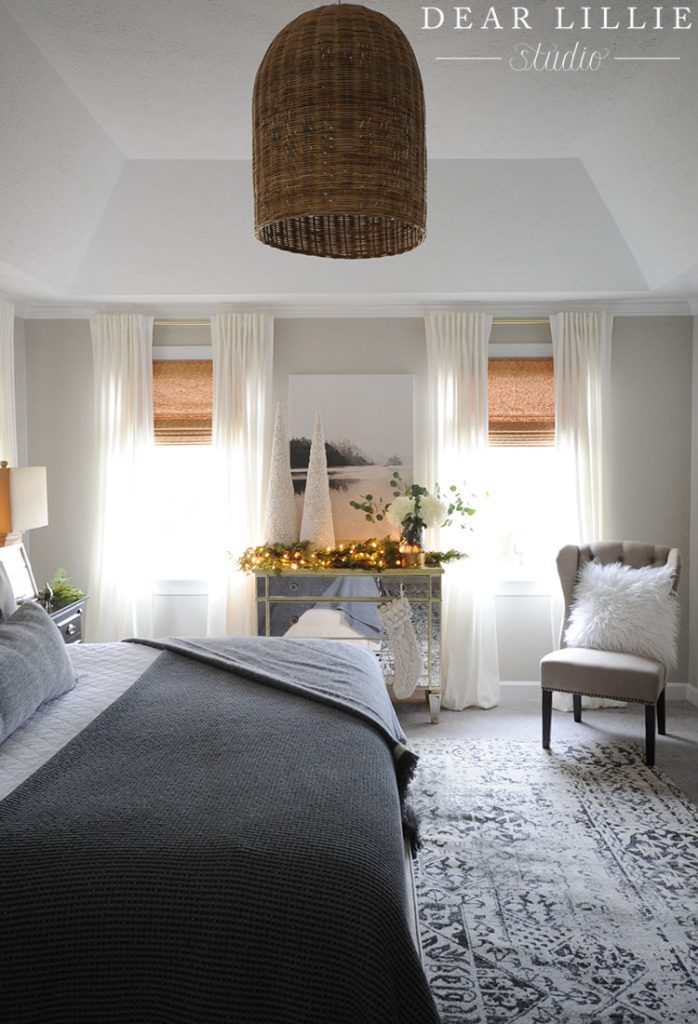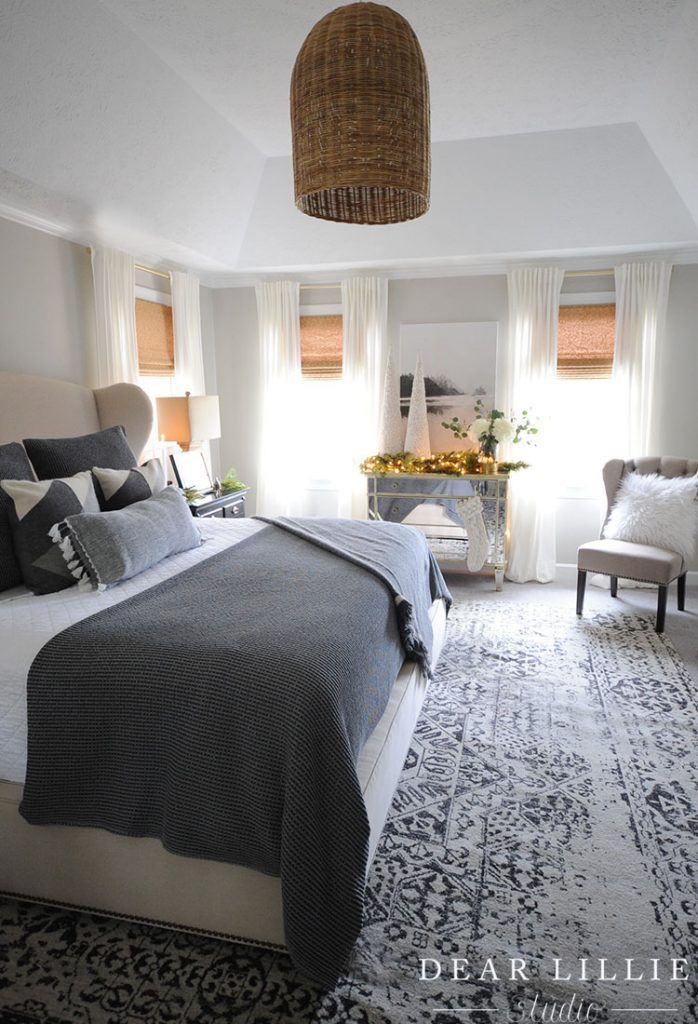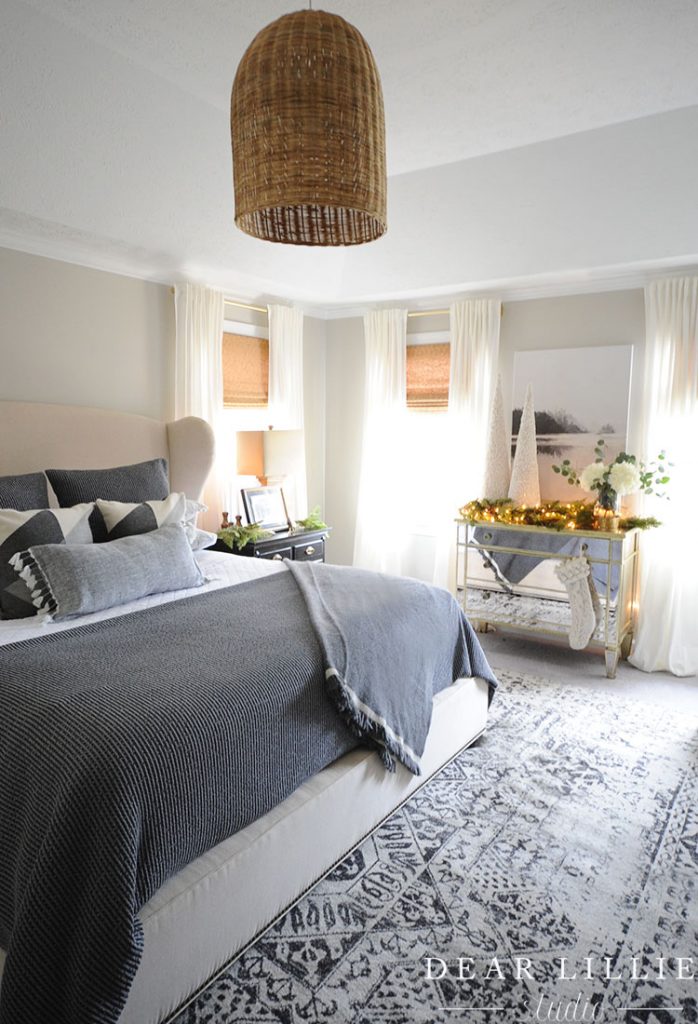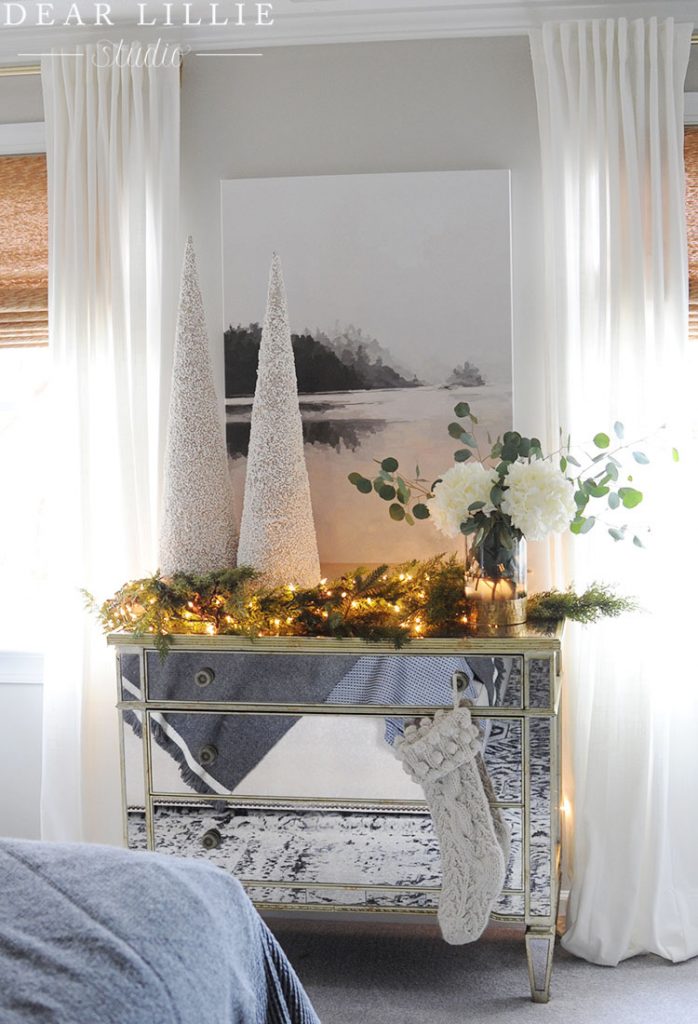 Here are a few pictures without the little lights on: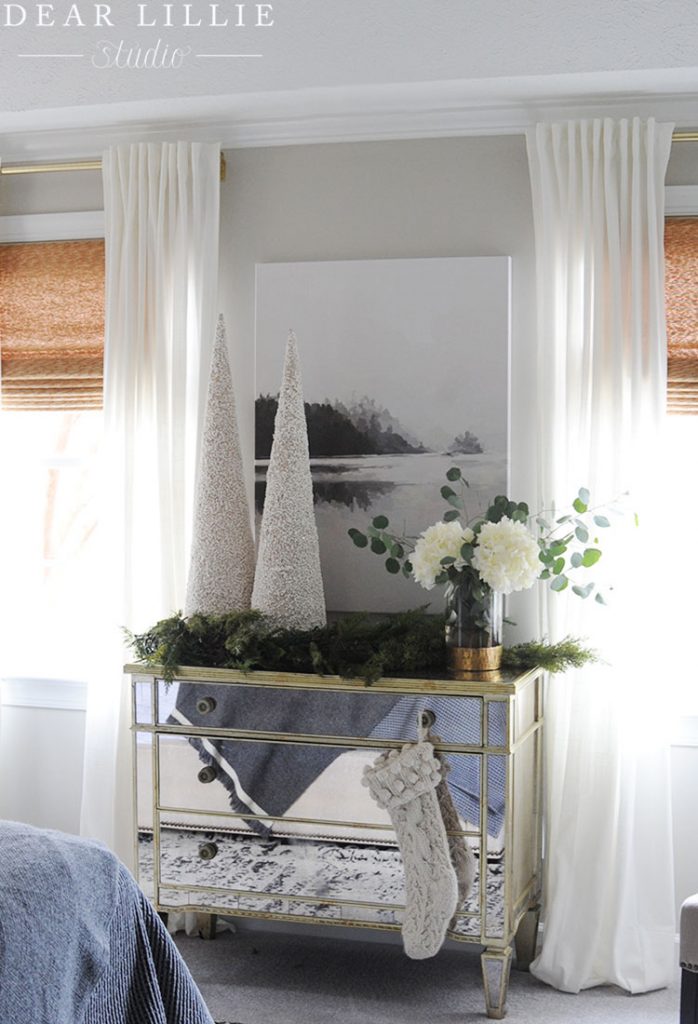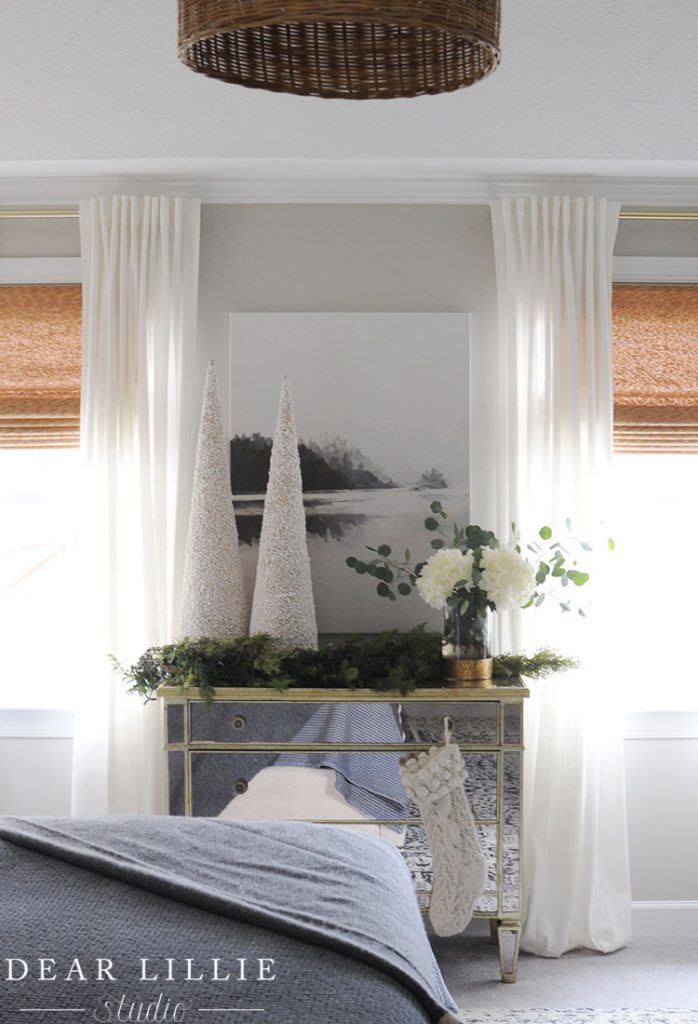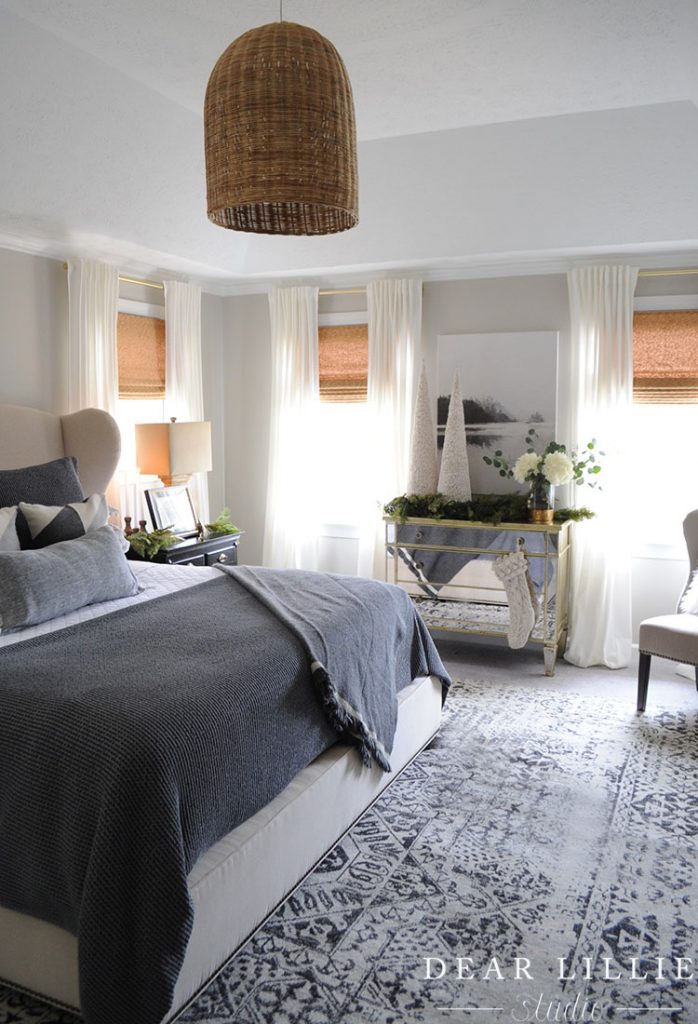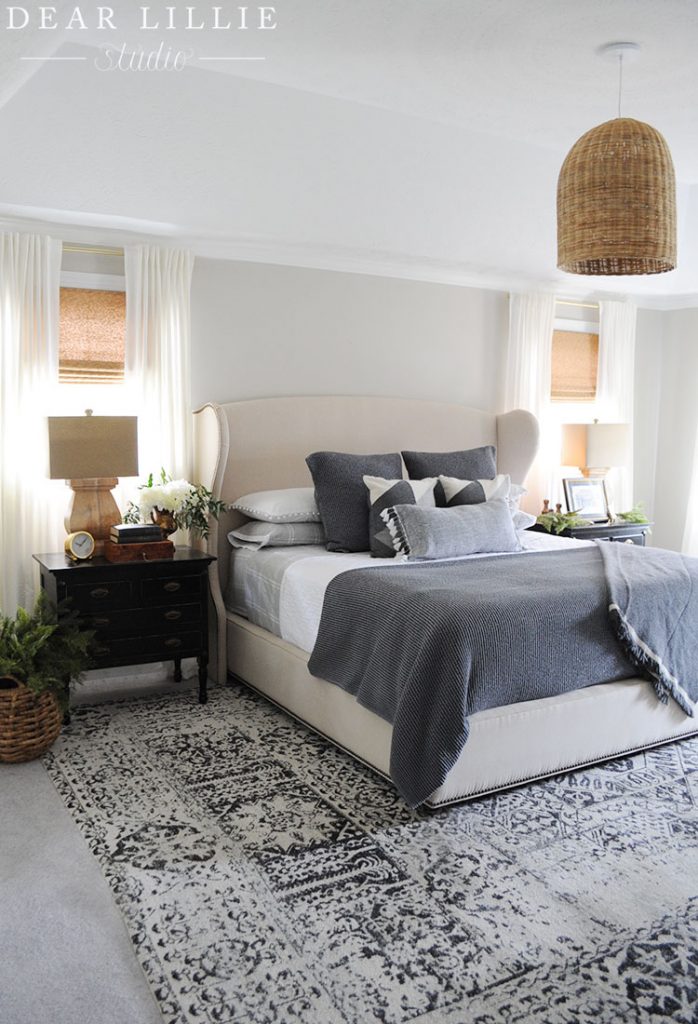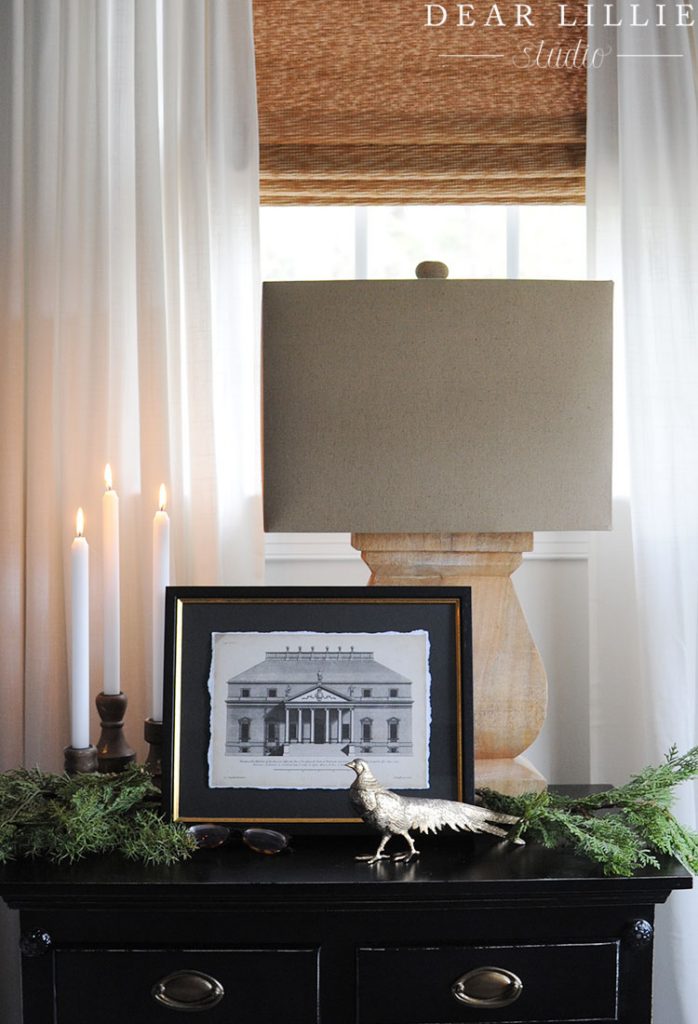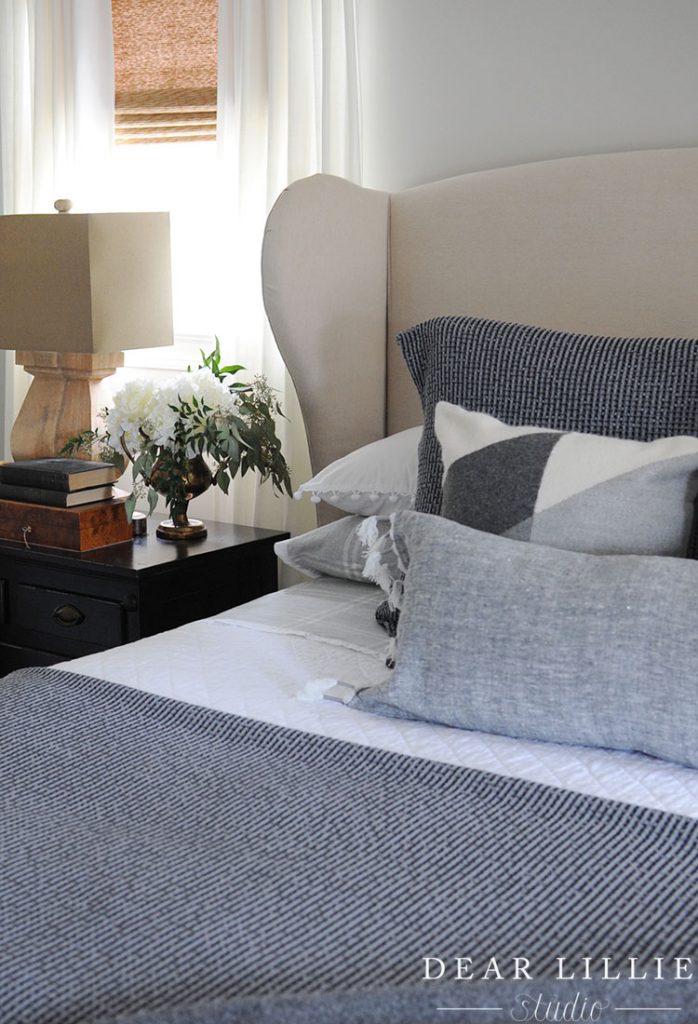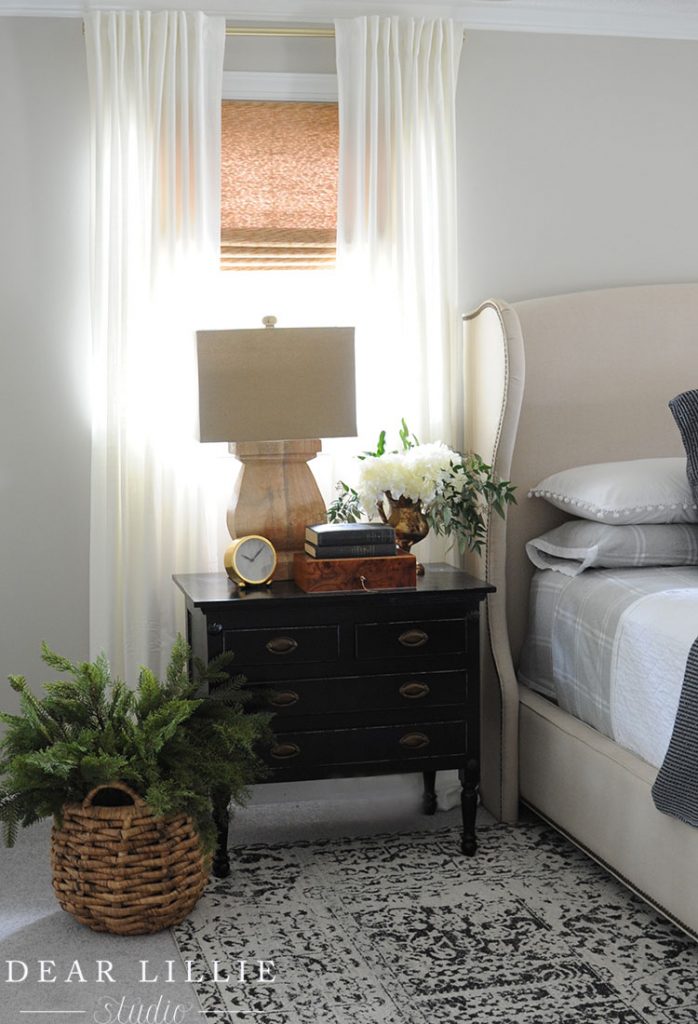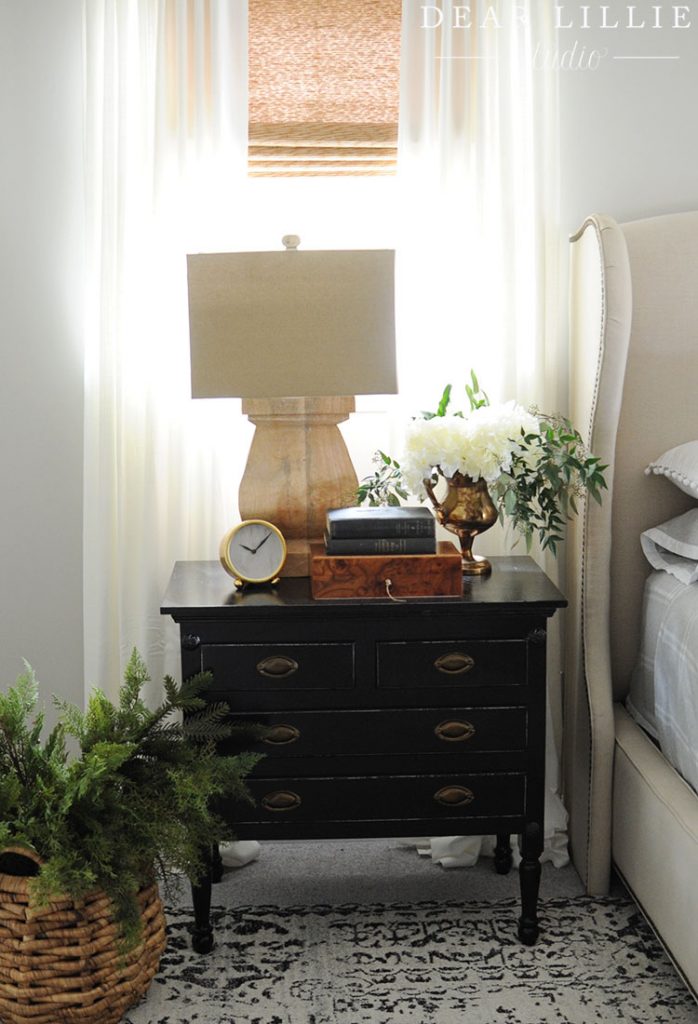 Master Bedroom Sources:
Warmly, Jenni