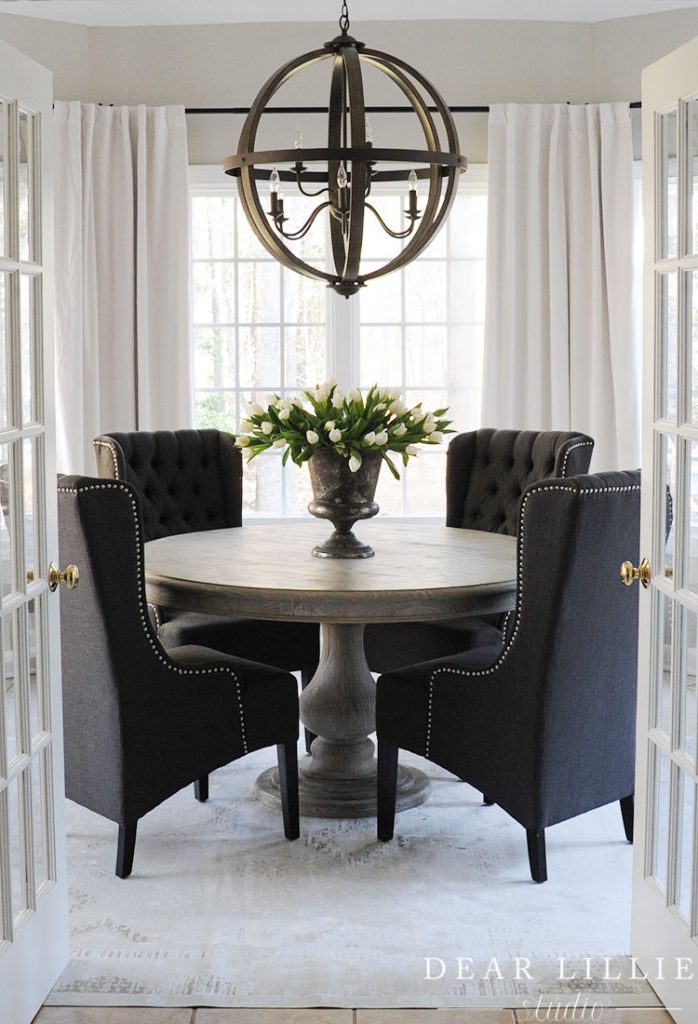 Good morning! I hope you all are having a great week. I've got another new space to share with you today. This is the sunroom in our rental. It's a great room to have and has high ceilings and gorgeous natural light but it also had a cold feeling to it when we first moved in thanks to the tile floors and gray walls.
Here's a before shot: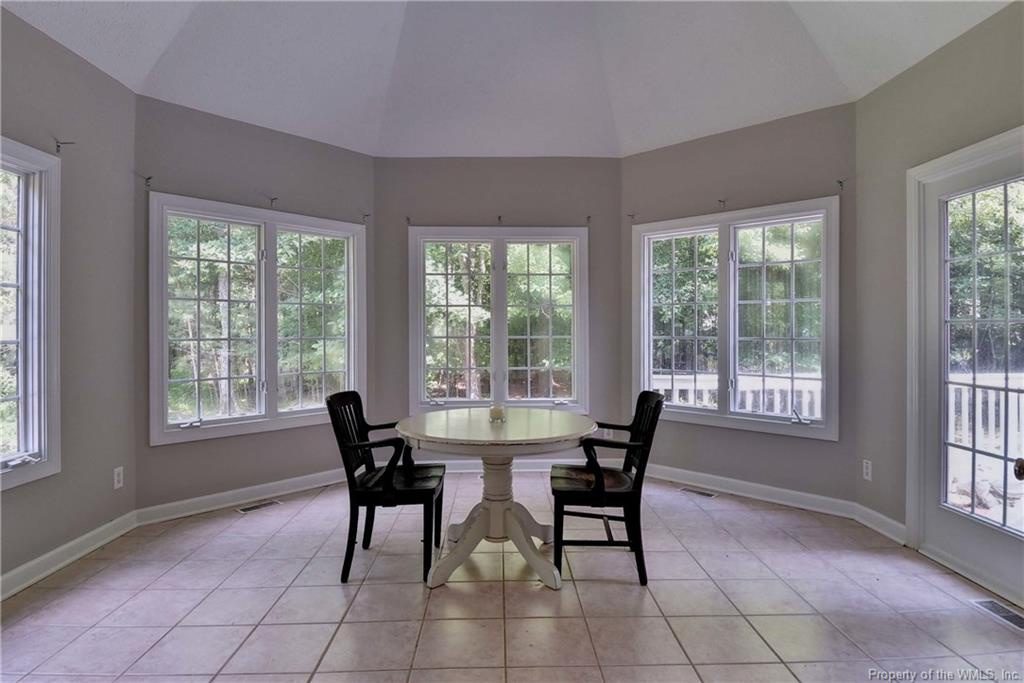 And here it is now: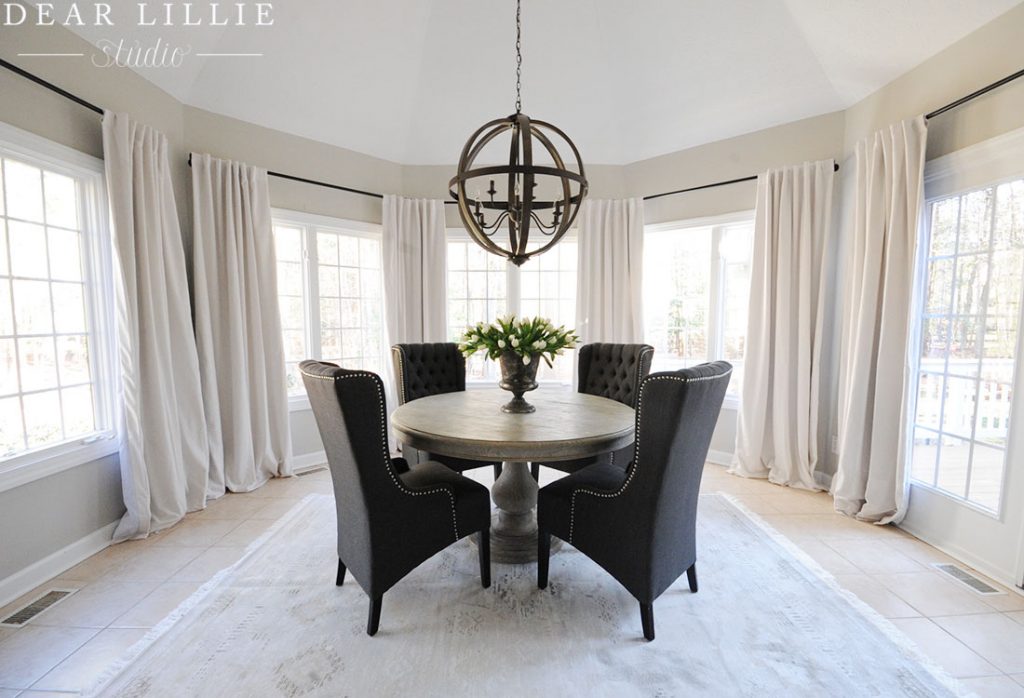 We knew it just needed some drapery panels and a rug to really add warmth to the room and we found this beautiful rug and these gorgeous velvety panels online at our partner, The Home Depot. I wanted a large rug but I knew I needed something REALLY thin so that we would still be able to open and close the french doors. I honestly wasn't sure I was going to be able to find one thin enough but this one fit the bill. It's really pretty and the doors still open and close so it's perfect!
I chose these curtain rods which were really easy to hang and then put these beautiful heavyweight panels on them and they add so much to the room both visually and functionally!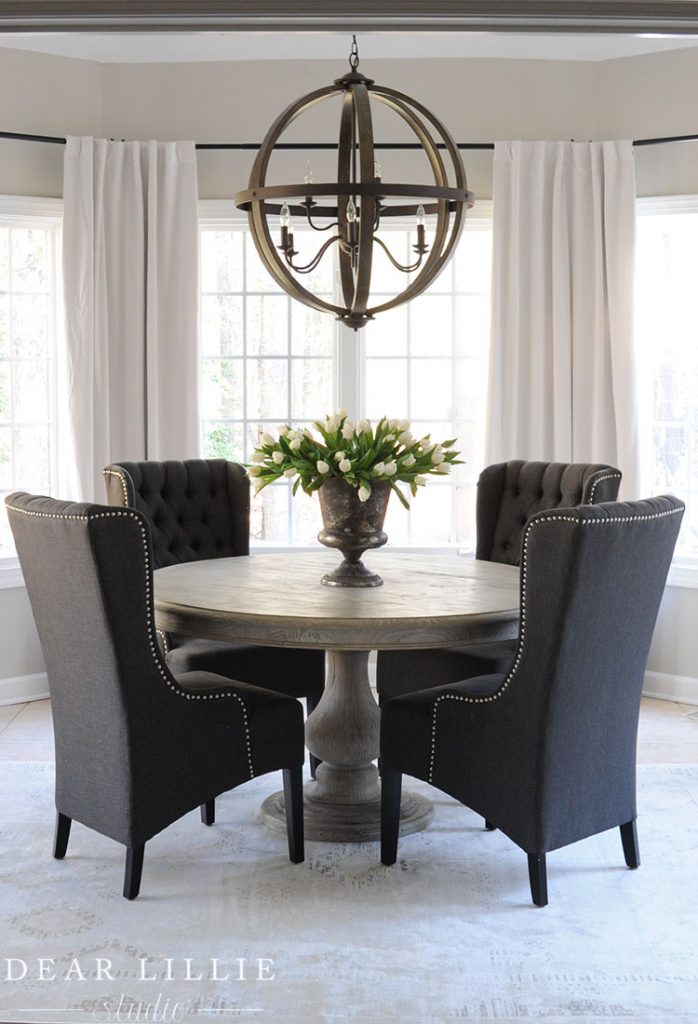 I think the biggest statement in this room is now the light fixture. There wasn't any overhead light in this room to start so as soon as it got dark we spent very little time in here. We brought in some lamps but they don't add the same kind of light that this does! I wanted something large and also that had enough length to be able to hang down this low from such a high ceiling and this one was perfect! It also can be raised higher if we wanted to remove the table and put in a sofa or chairs and have this function more as a seating area. We had this table and chairs though from our last house so decided just to use them in here and it's become a space that we quite a bit. It's a great spot to work on homework and crafts and to play board games! And now with spring coming we can't wait to start using this as an eating spot seeing how the doors open right to the deck!
The Home Depot has so many products to choose from and carries the leading brand names in every decor category. They offer free shipping on orders over $45 and flexible delivery options like free in-store pick up or 2-day shipping and free returns at over 2,200 stores! They also offer 100% satisfaction guaranteed, and every day low prices to get the best prices year round on home decor.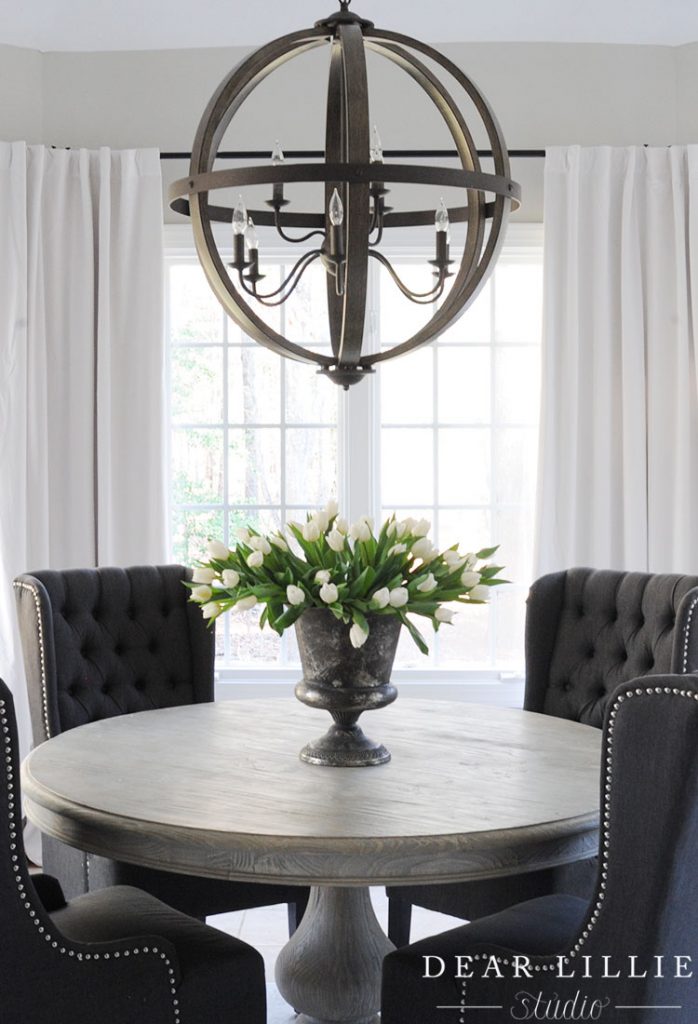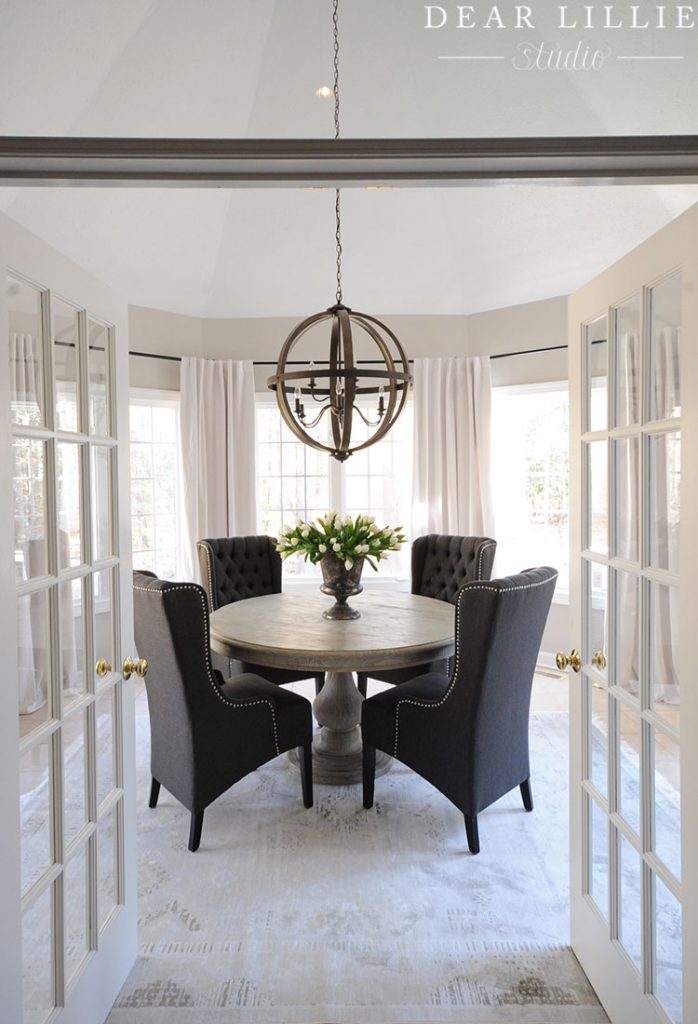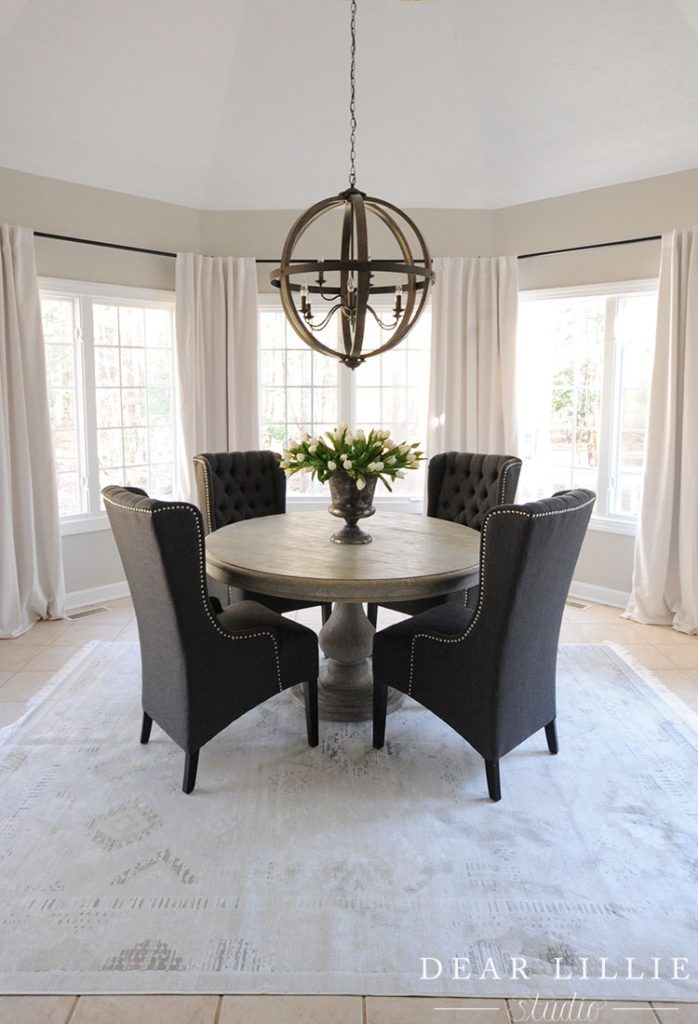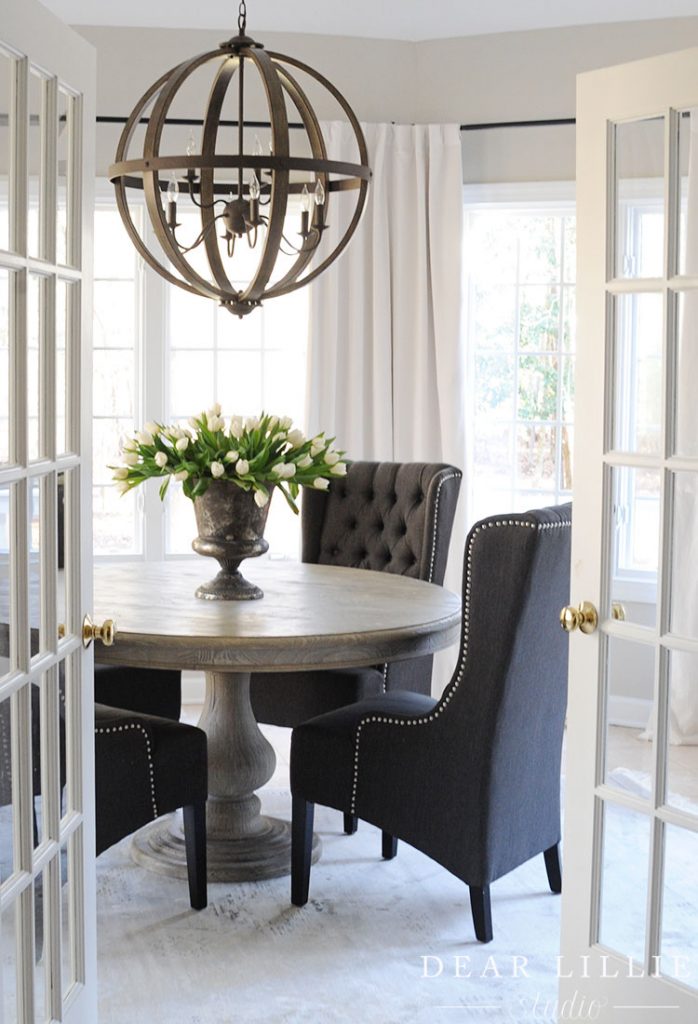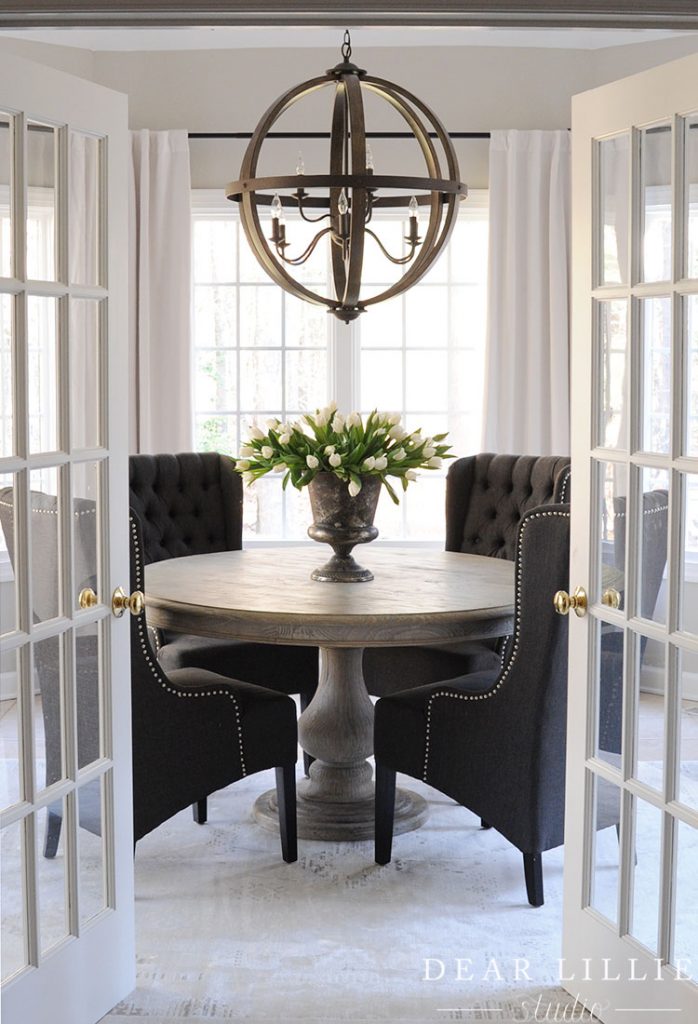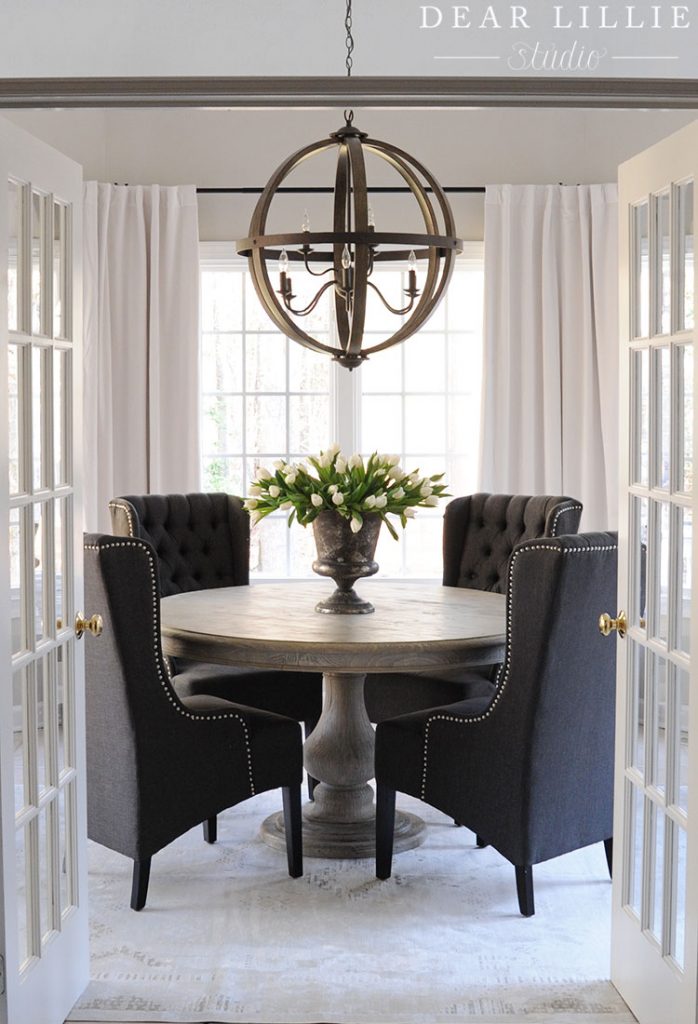 I loved the proportions of this antique looking urn. It helps fill up the table and I love how it looks with the other elements in the room. I looks beautiful filled with flowers but also works great alone too!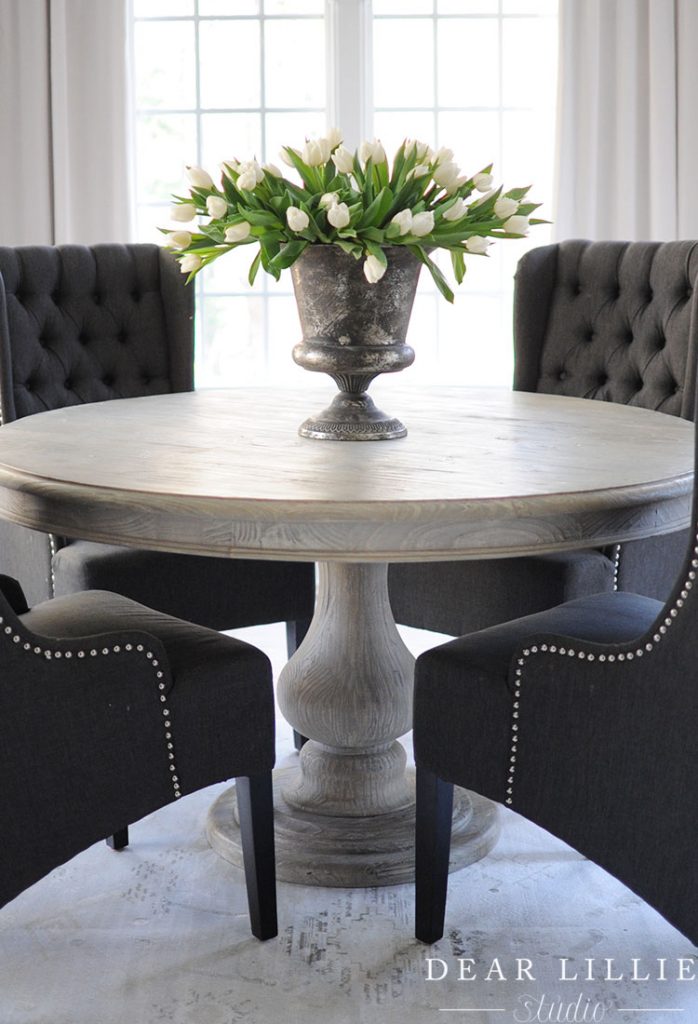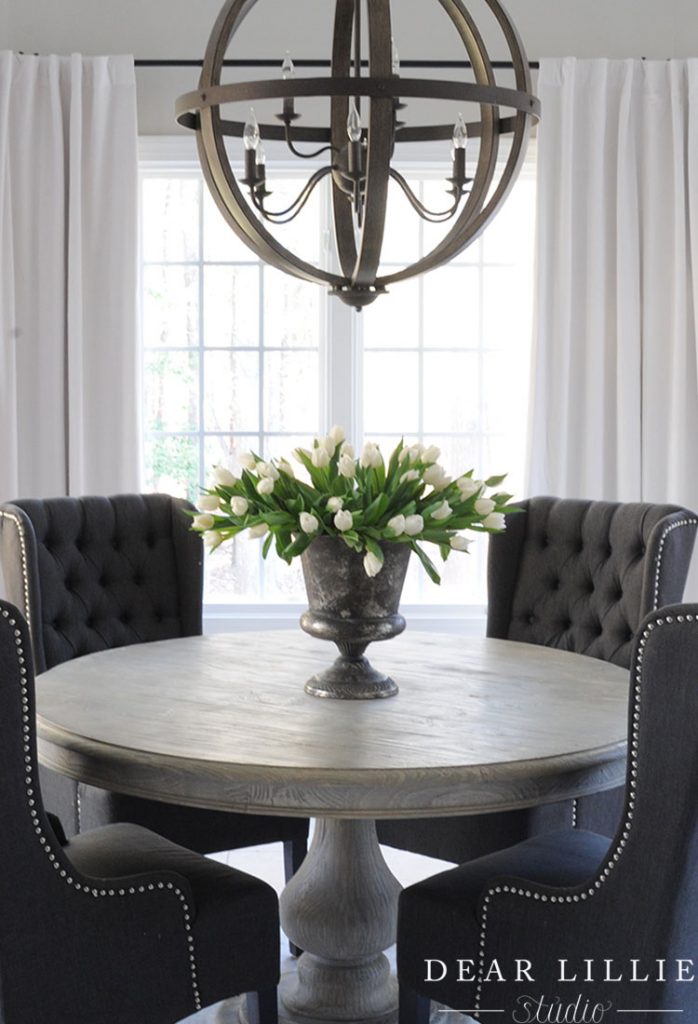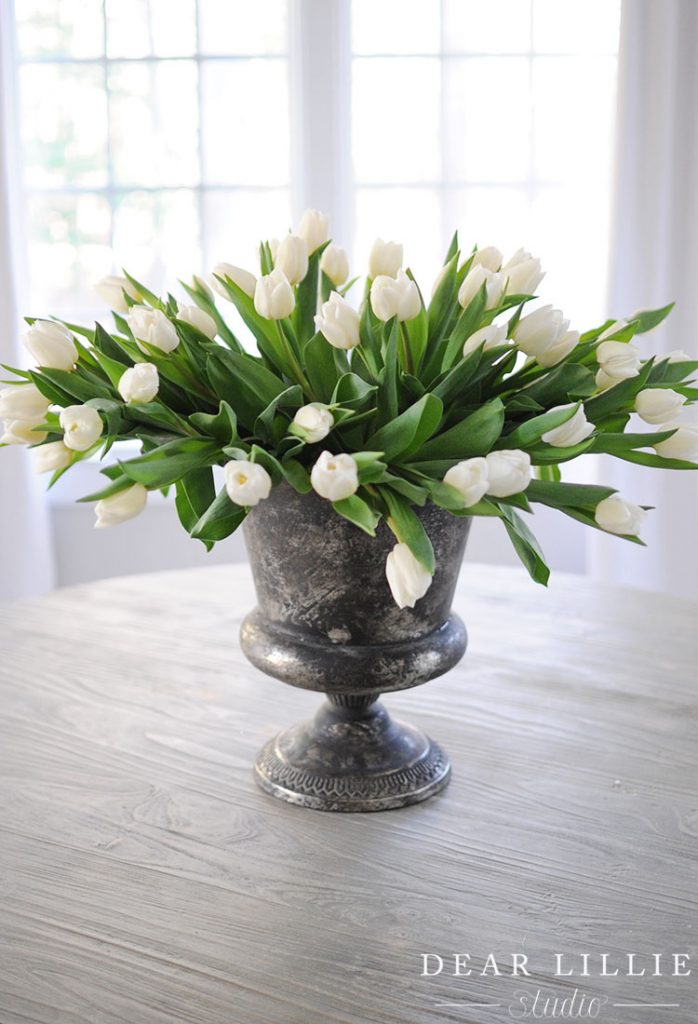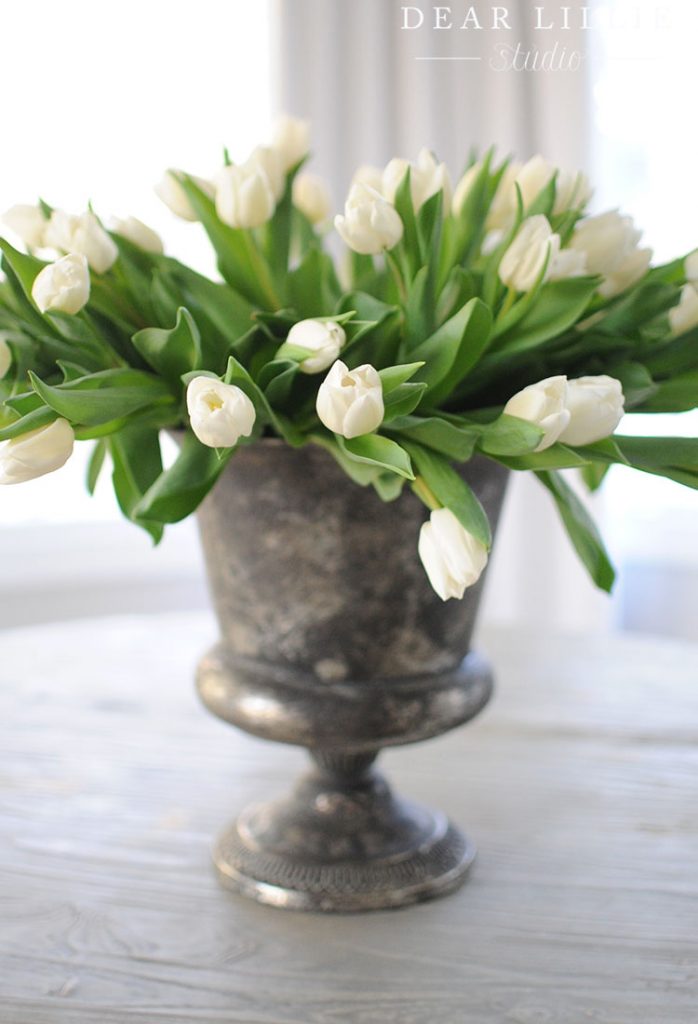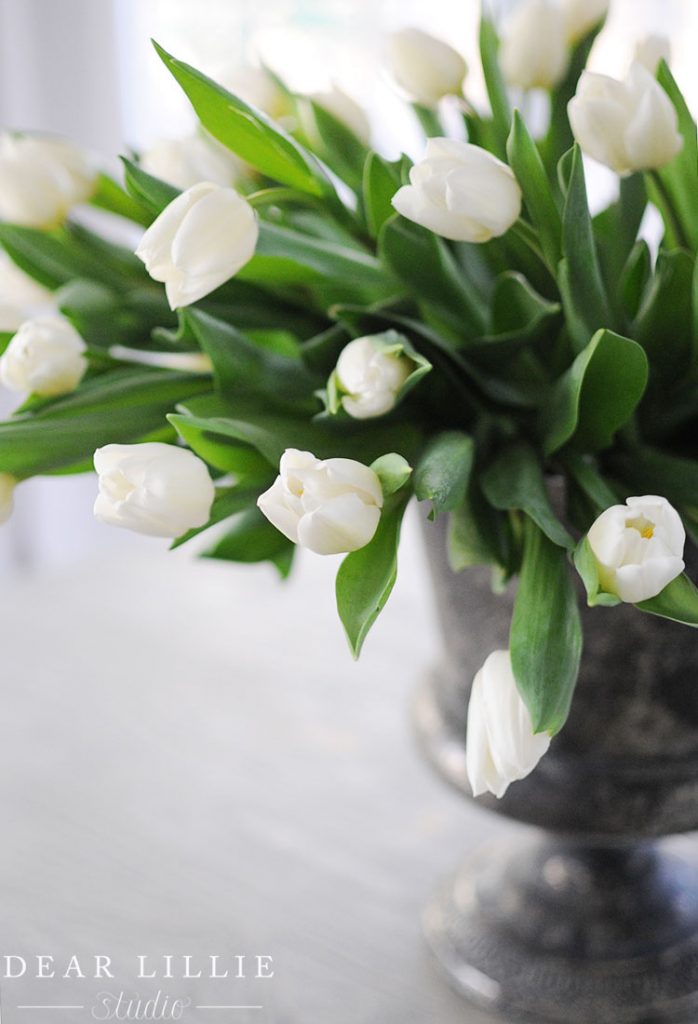 Here are a few wider angled shots of the room: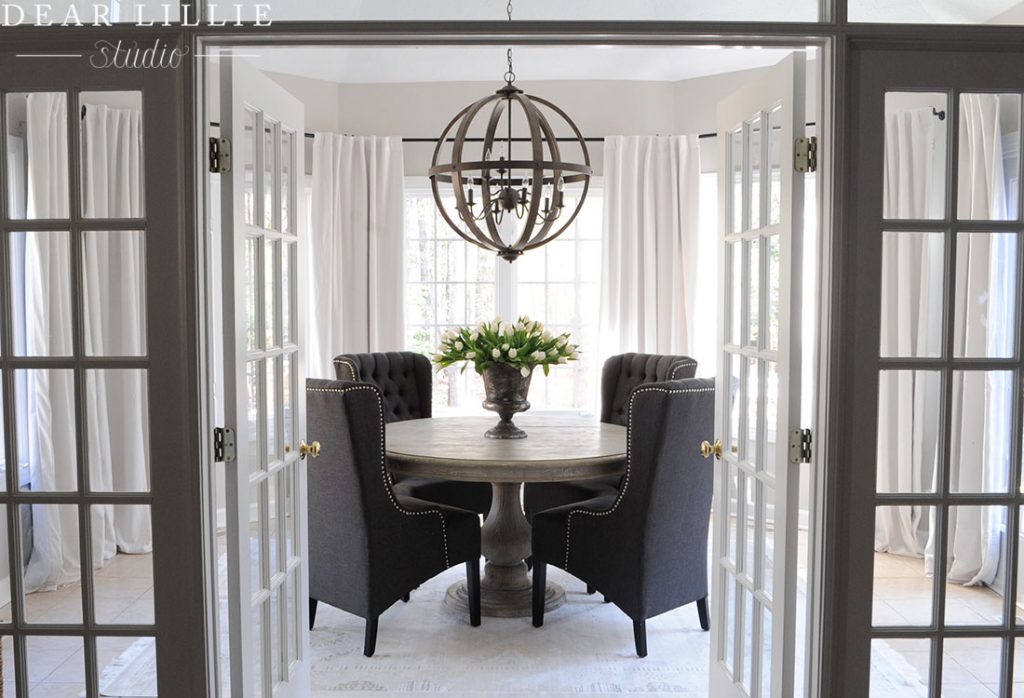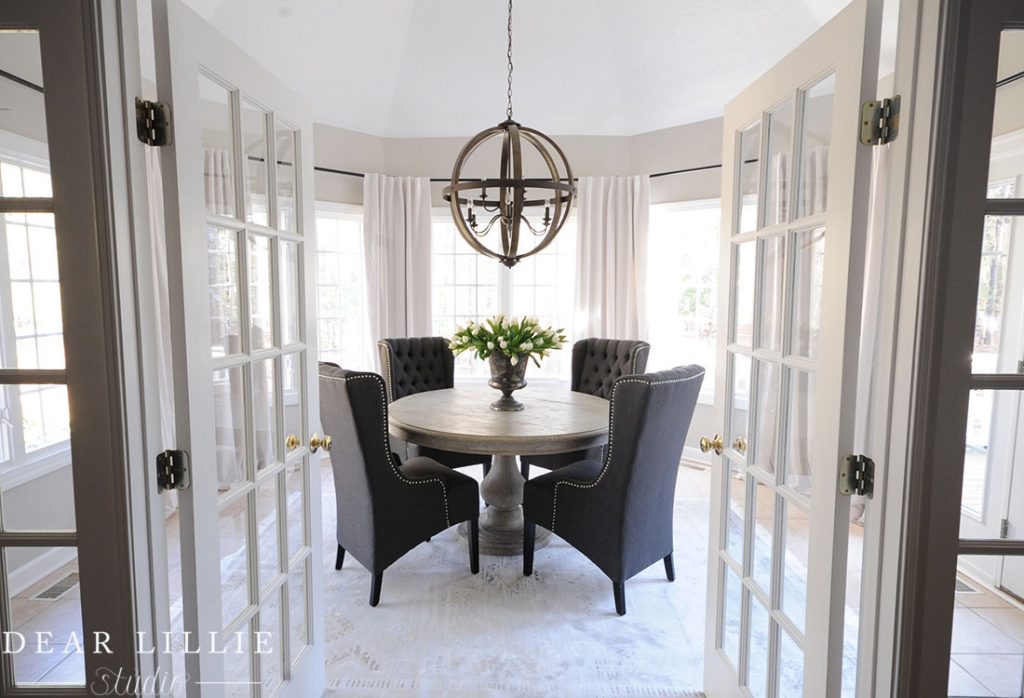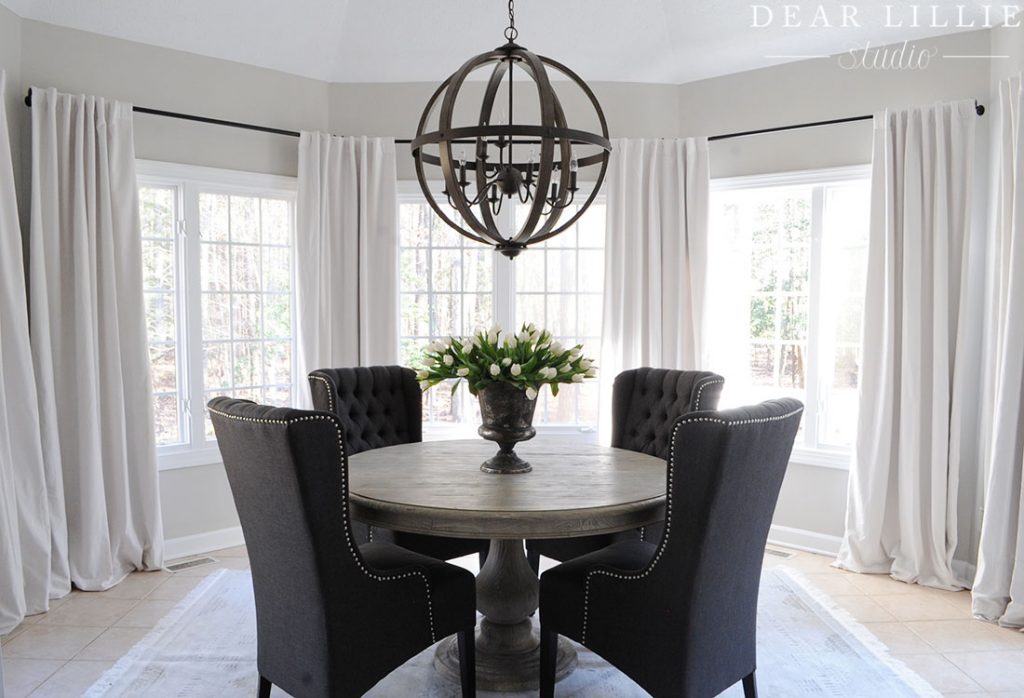 Another recent great find from The Home Depot was this coffee table! It was such a great price and really helped to finish off the living room. The console, mirror and lamp were all finds from The Home Depot as well. They really do have so many gorgeous items to choose from!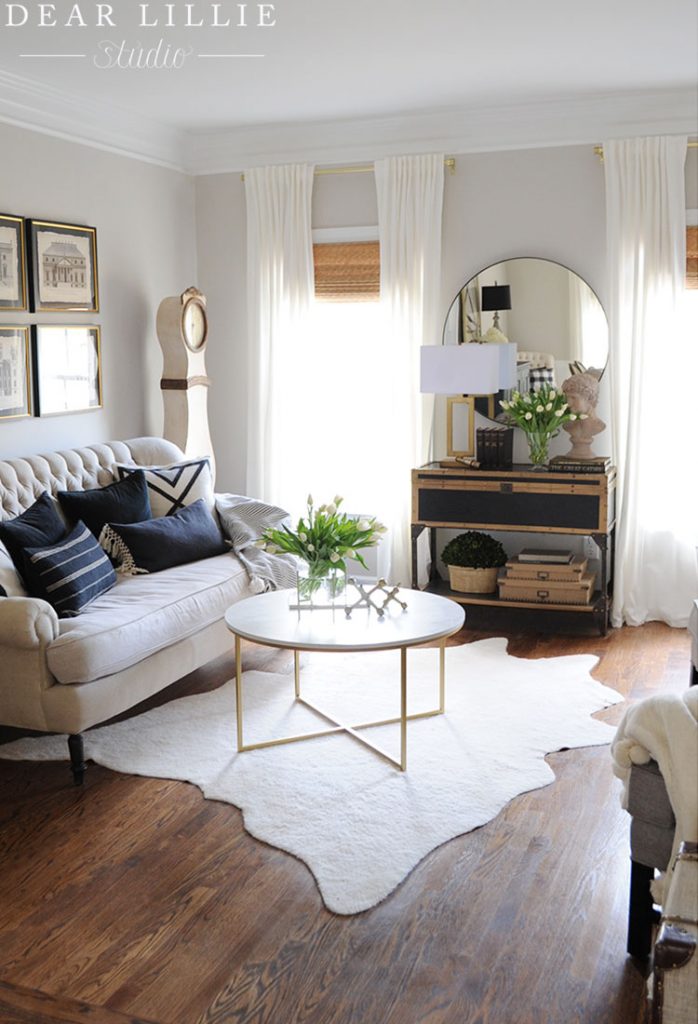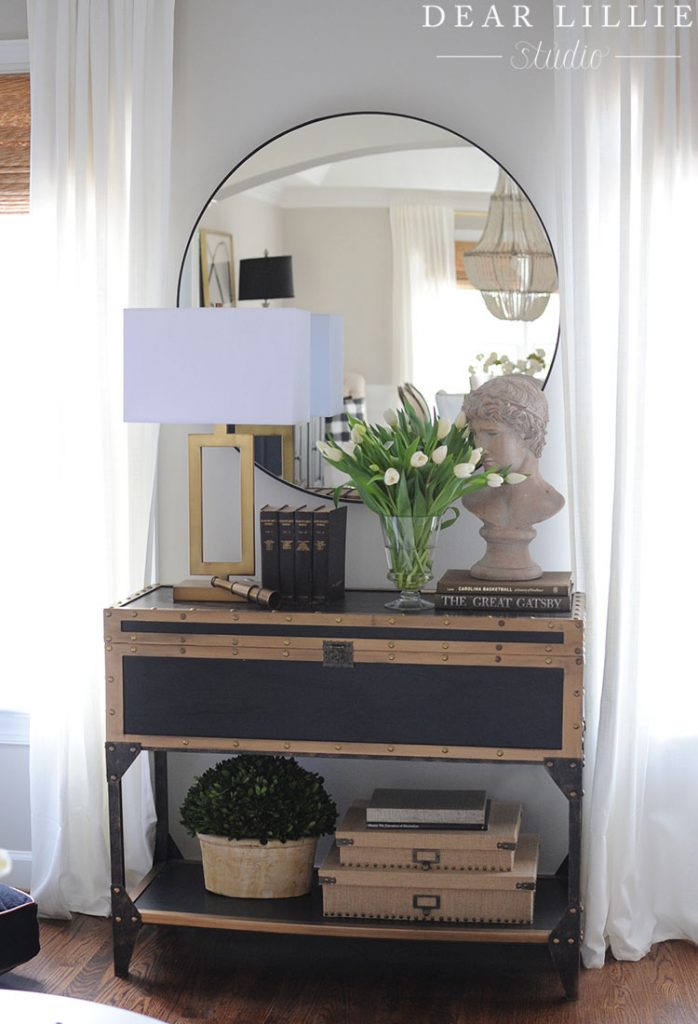 Sunroom Source Info:
Wall Color – Balboa Mist by Benjamin Moore
Trim Color – Brilliant White by Benjamin Moore
Urn – The Home Depot
Light Fixture – The Home Depot
Drapery Panels – The Home Depot
Drapery Rods – The Home Depot
Rug – The Home Depot
I hope you have a great Thursday!
Warmly, Jenni
For other sources for sunroom pics you can click here. And for a full source list for living room you can click here.