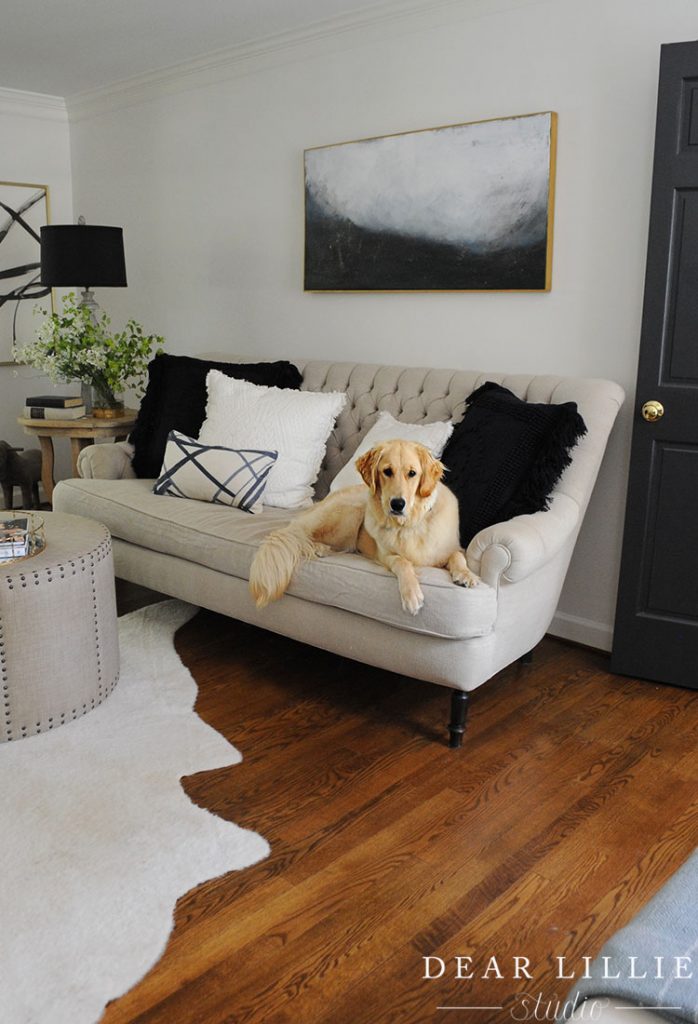 Good morning and Happy Saturday! I hope you all are having a wonderful weekend. Today I wanted to share some photos of our living room with a lightened up look that goes with the blue we now have in our dining room and that feels a little more airy for summer. We swapped the brown and white rug that we had in here with this lighter ivory colored one from our office (and we will show you how the darker one works in the office next week!) We also added in some blue artwork like the Minted piece (which is above our piano) and a piece I painted over the sofa. I originally painted it for our entryway but thought it would be fun to try in here. I liked how the colors worked but the sizing is much more ideal for above the bench in our entry so it will probably end up back out there and I may try to paint something similar but with larger proportions for in here.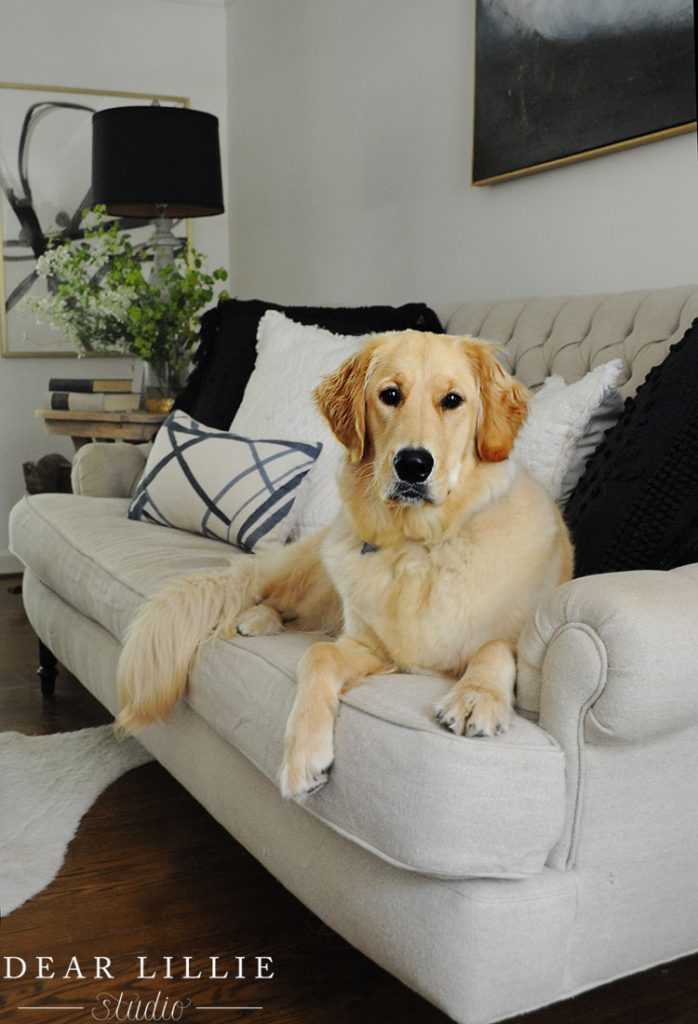 For a while Ruby slept up in our room but for the last several months she's decided this is her favorite sleeping spot and she sleeps on this couch every night and often takes naps in here in the day! We've actually started calling it "Ruby's Room" – haha!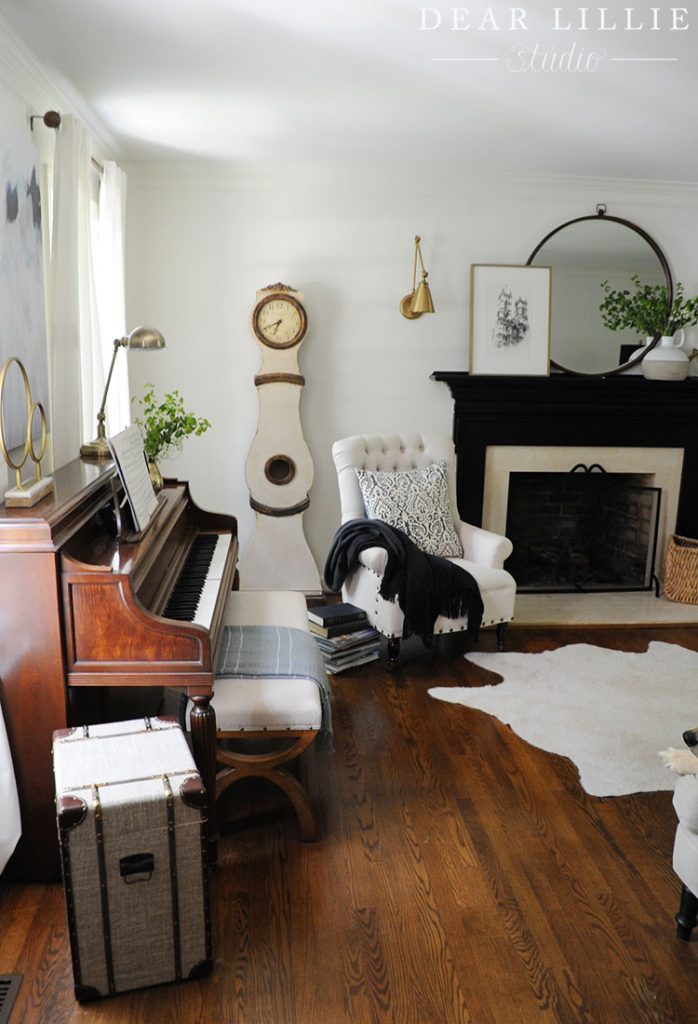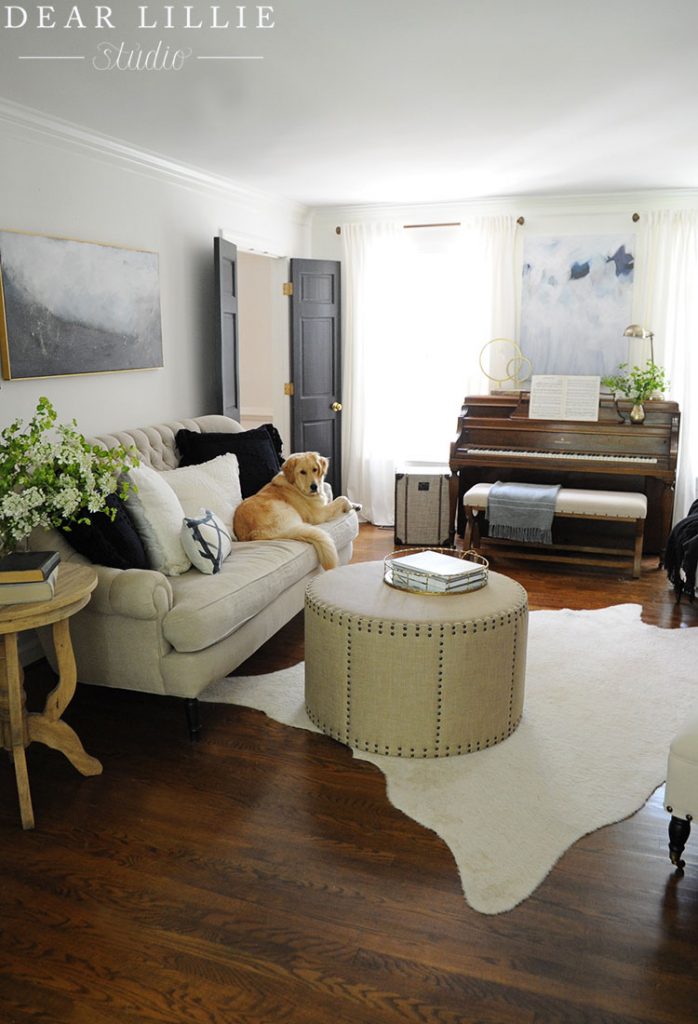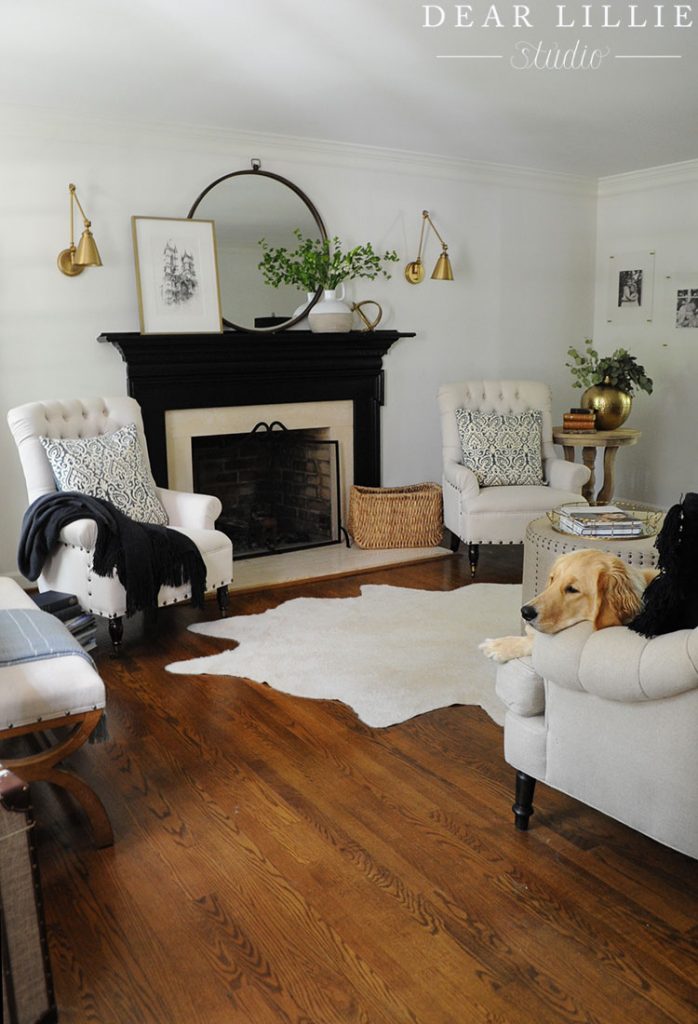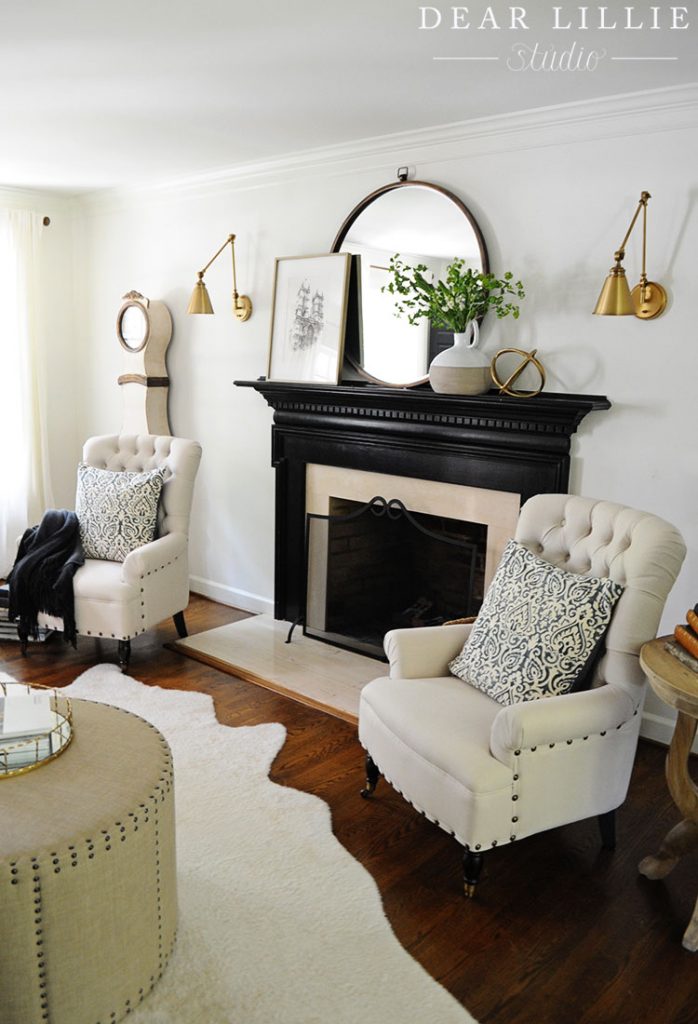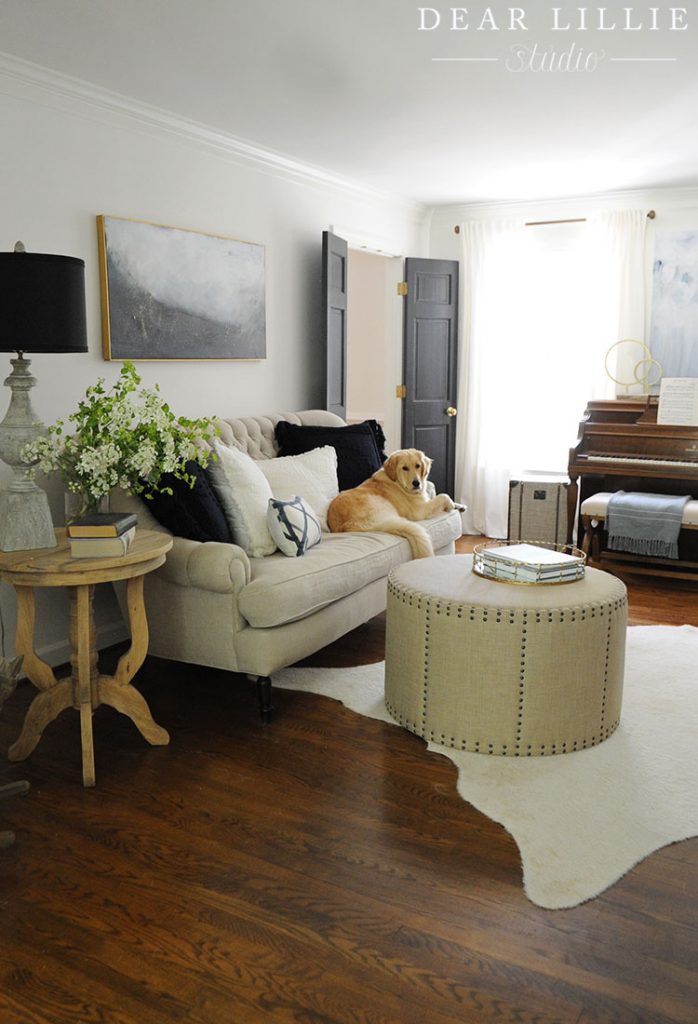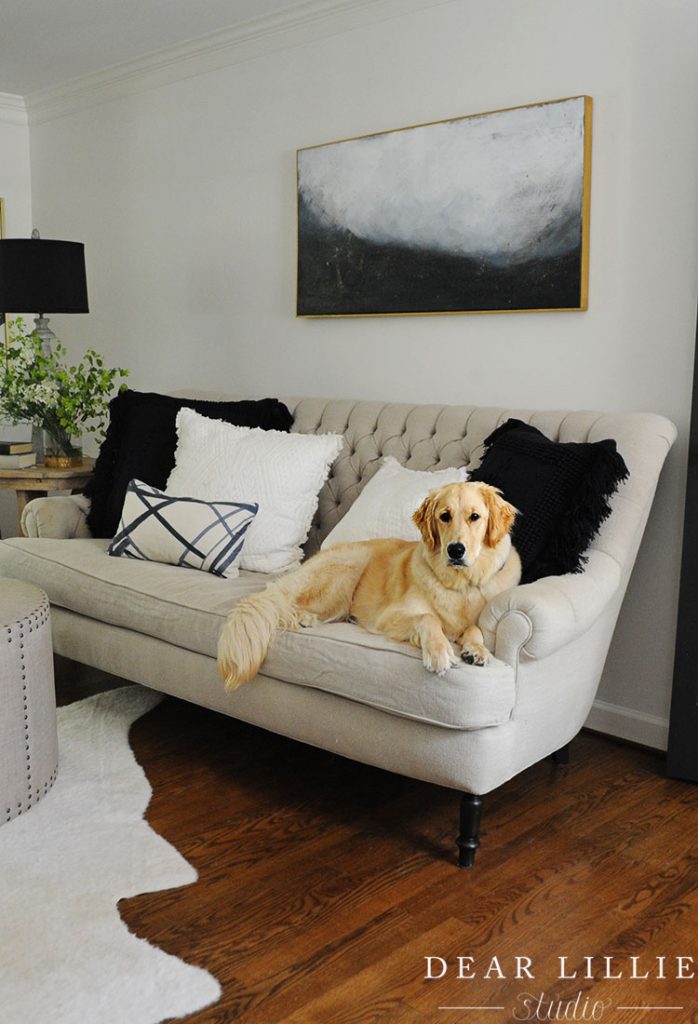 Here are some wider angled shots: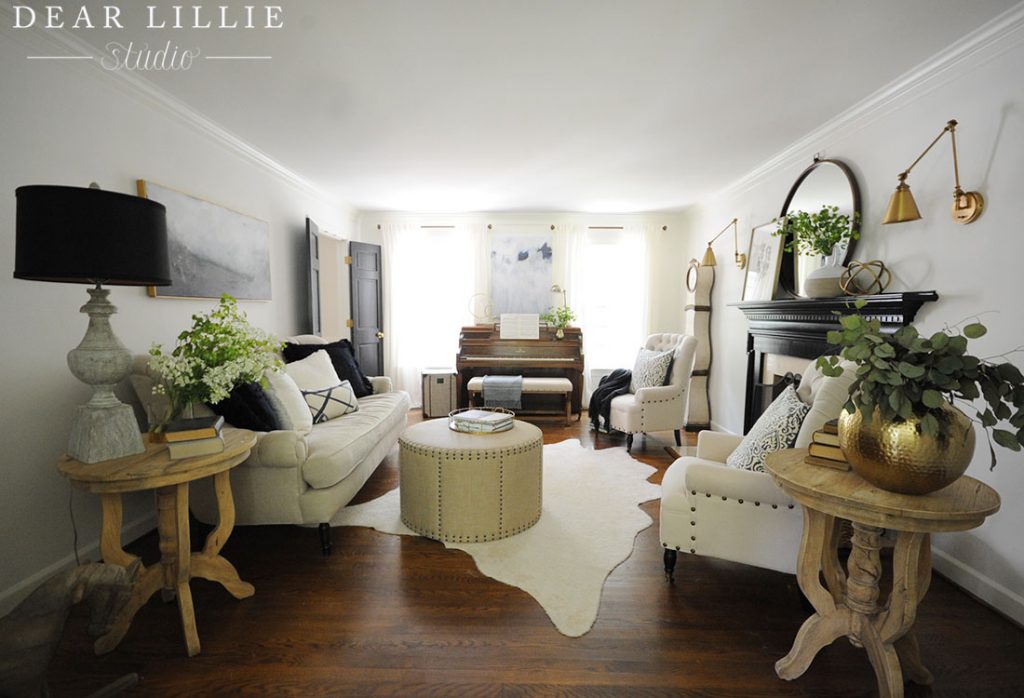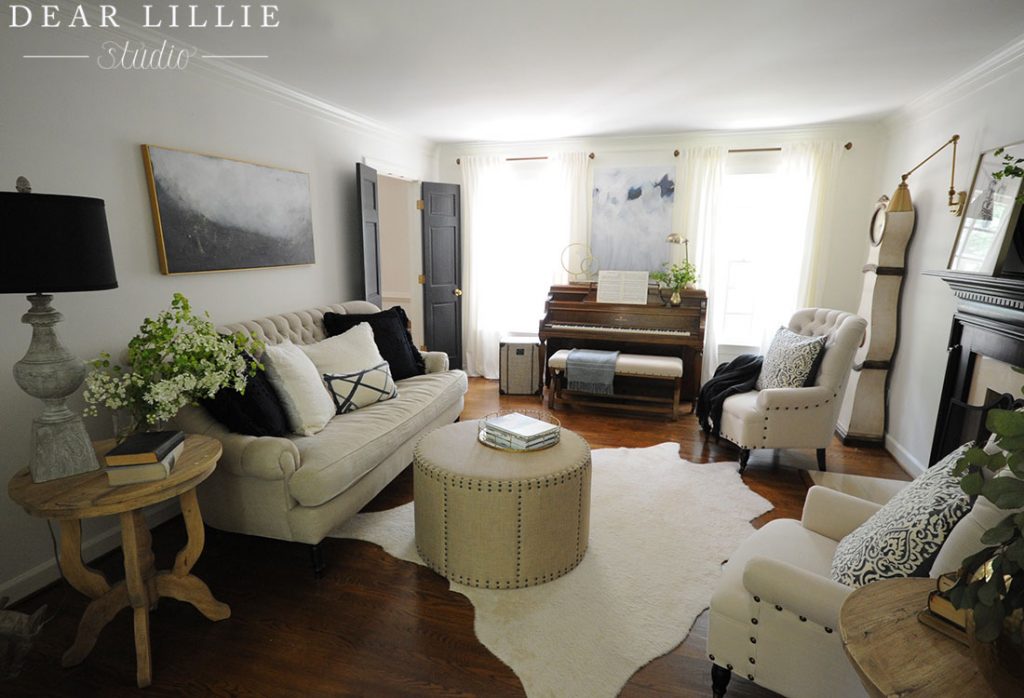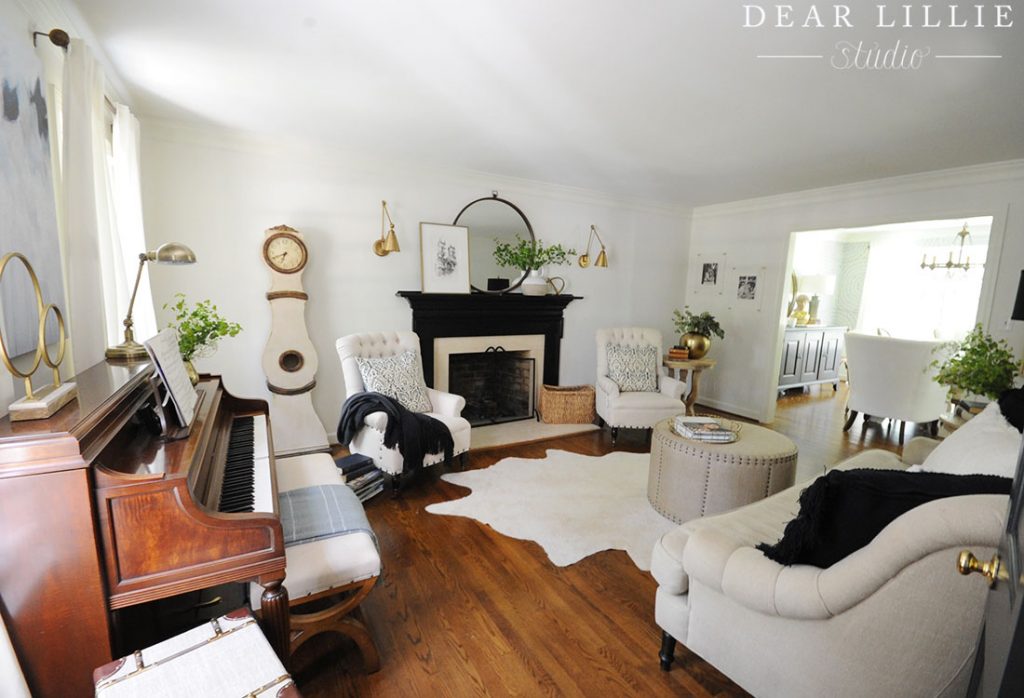 Living Room Sources:
Wall Color – White Dove in Eggshell by Benjamin Moore
Trim Color – Existing (it has a slightly greenish color to it so will get a coat of Simply White to match what we are doing in the rest of the house when I get a chance)
Doors – Mopboard Black in Semi-gloss by Benjamin Moore
Mantel – Black Satin in Semi-gloss by Benjamin Moore
Tray on Top – HomeGoods
Vase World Market
Gold Orb – HomeGoods
Sofa – Barbara Hartman Interiors
Piano – Found at an estate sale
Pheasants – antique, gift
Ring Sculpture – HomeGoods
Wishbone – HomeGoods
Books – Vintage
Lamp – Aidan Gray – have had for almost 12 years
Large Gold Urn – Target
Drapery Panels – Ritva from IKEA
Books – Vintage
Throw – HomeGoods
I'll be back next week with some office photos. I hope you all have a wonderful weekend!
Warmly, Jenni