We are so excited to be partnering with World Market today for a fun "Christmas in the Kitchen" post! My girls and I love to bake, and we especially love Christmas baking this time of year. In fact, I'd say during the fall and winter we usually bake several times a week. One of my favorite places to shop for kitchen gadgets is World Market – they have items that are not only functional, but also so pretty to look at! I love when you can have every day items like mixing bowls, measuring cups and spoons out on the counters and they still look beautiful and add to the decor.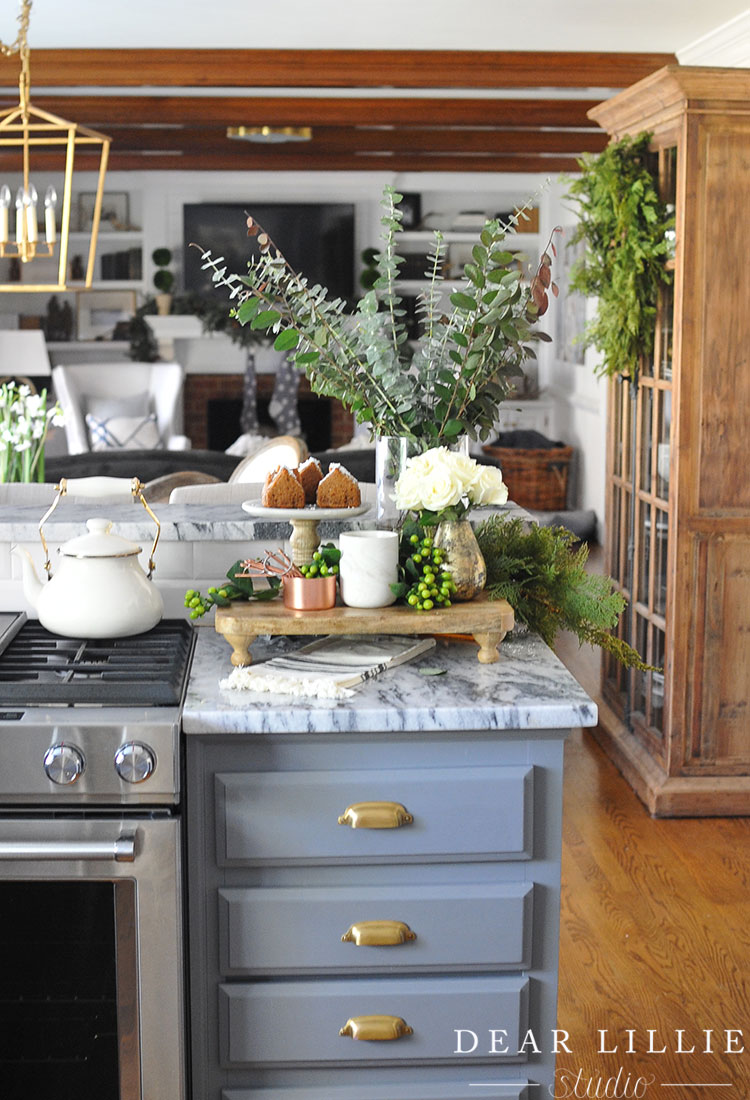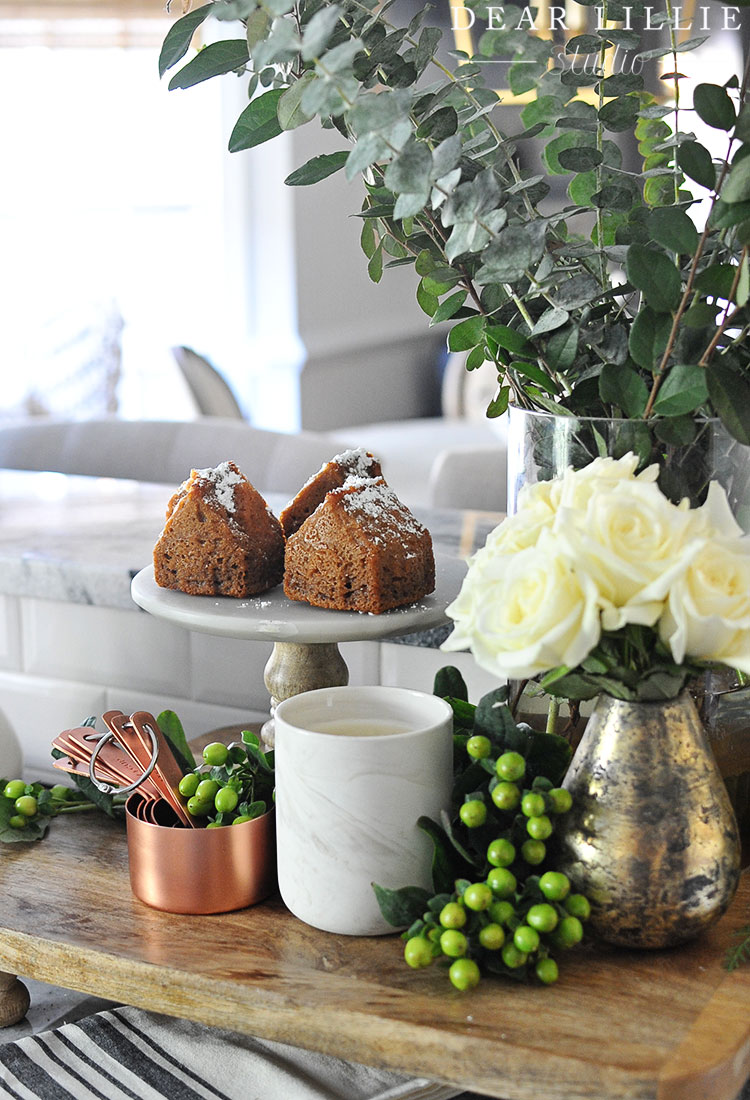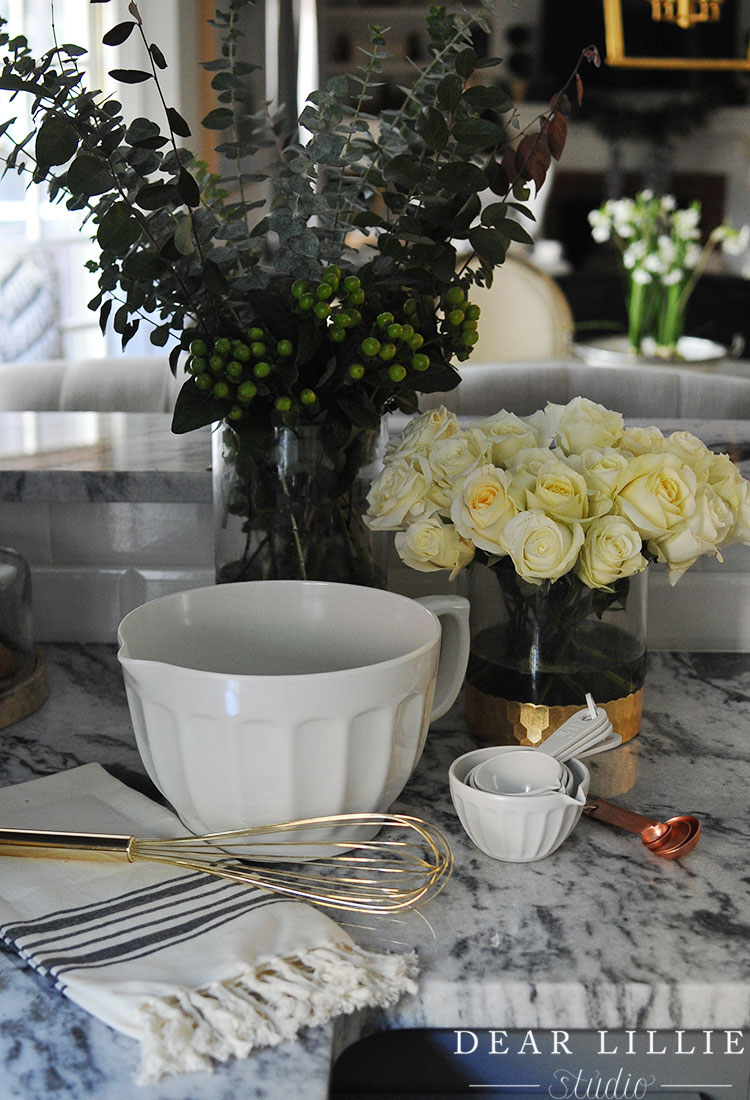 Lillie and I used it to make some cute little mini gingerbread houses. Well, technically we didn't make gingerbread houses, we made one batch using our pumpkin bread recipe and we made the other using a Salted Caramel Bread Mix we got from World Market.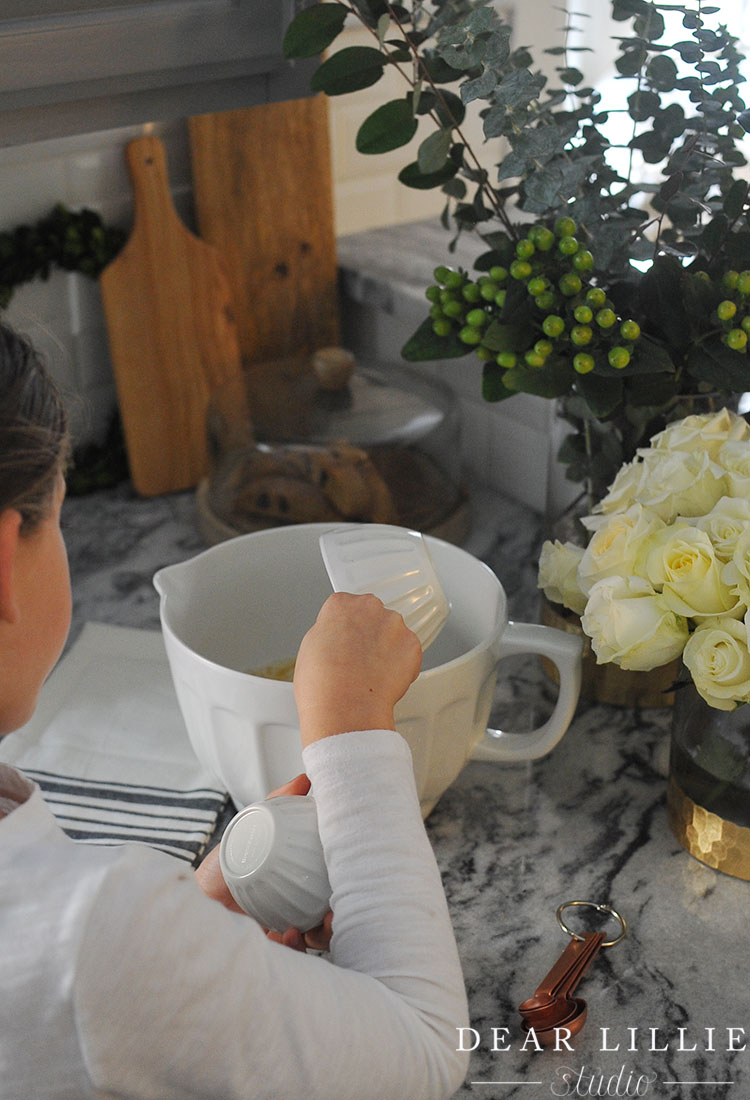 How cute are these gingerbread village molds?!?!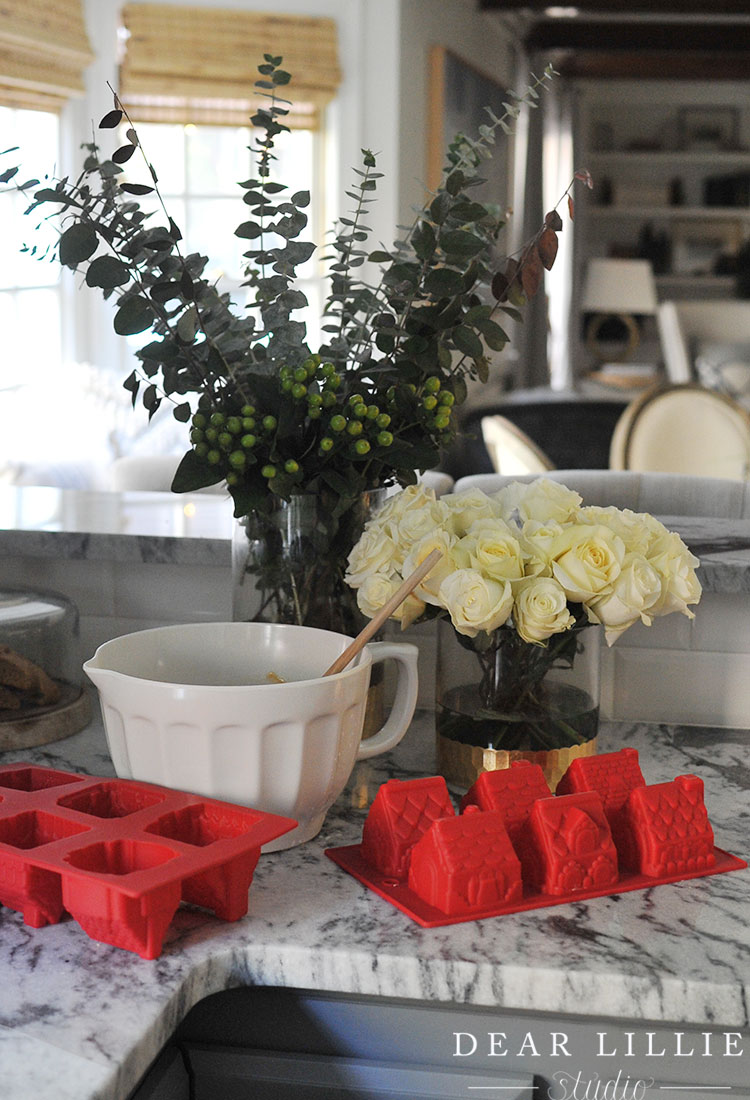 It's such a quick and easy way to make a gingerbread village! We were planning on using icing to make doors and windows but ran out of time so just sprinkled some powdered sugar on them and that still looked cute.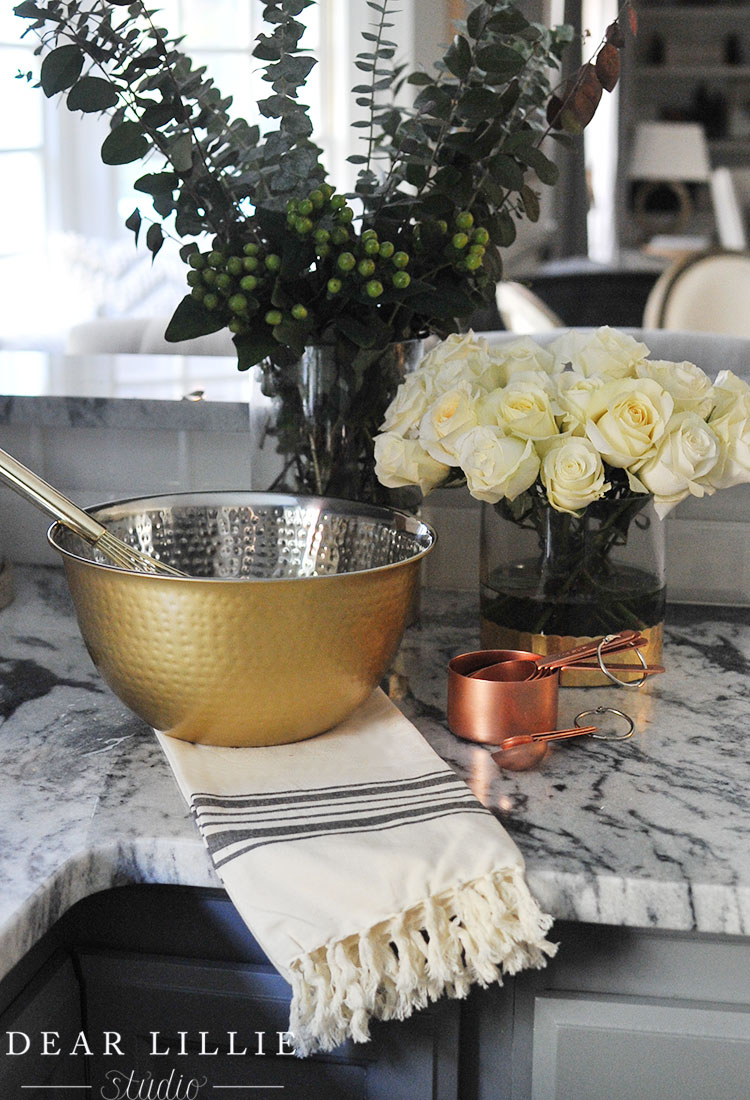 After we made the gingerbread village we made some sugar cookies. We used this hammered gold bowl and the copper measuring cups and spoons.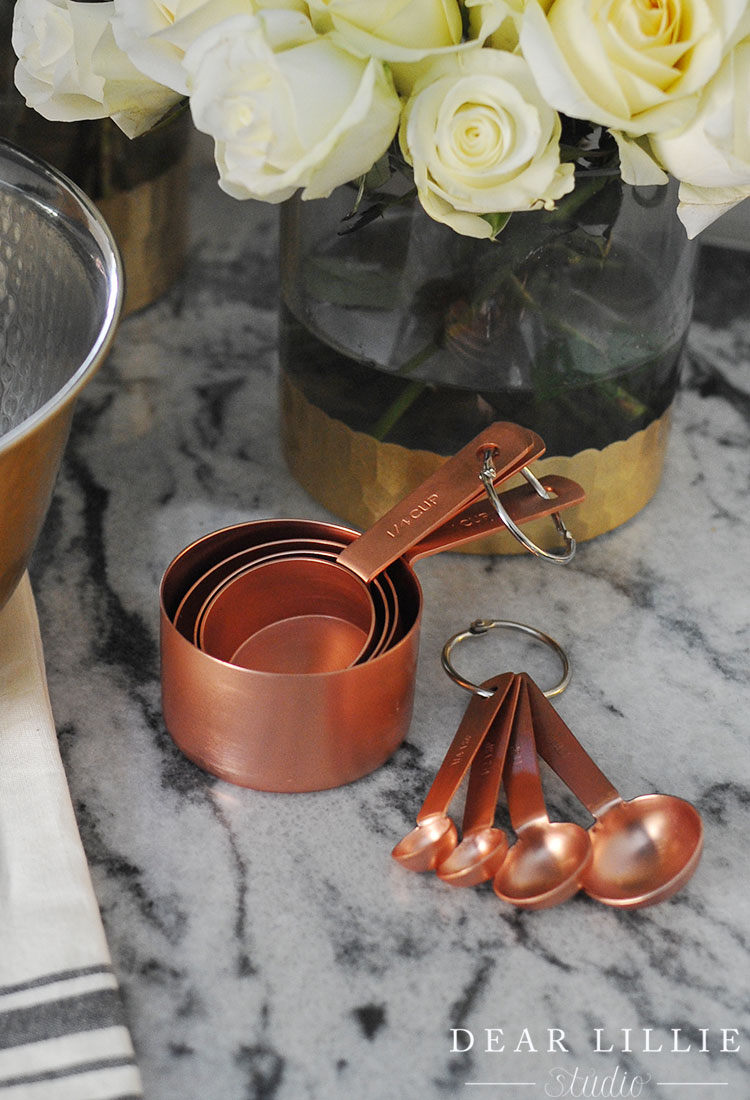 And then Lillie loved using these adorable cookie stamps! One says "Home Made" and the other says "Made With Love".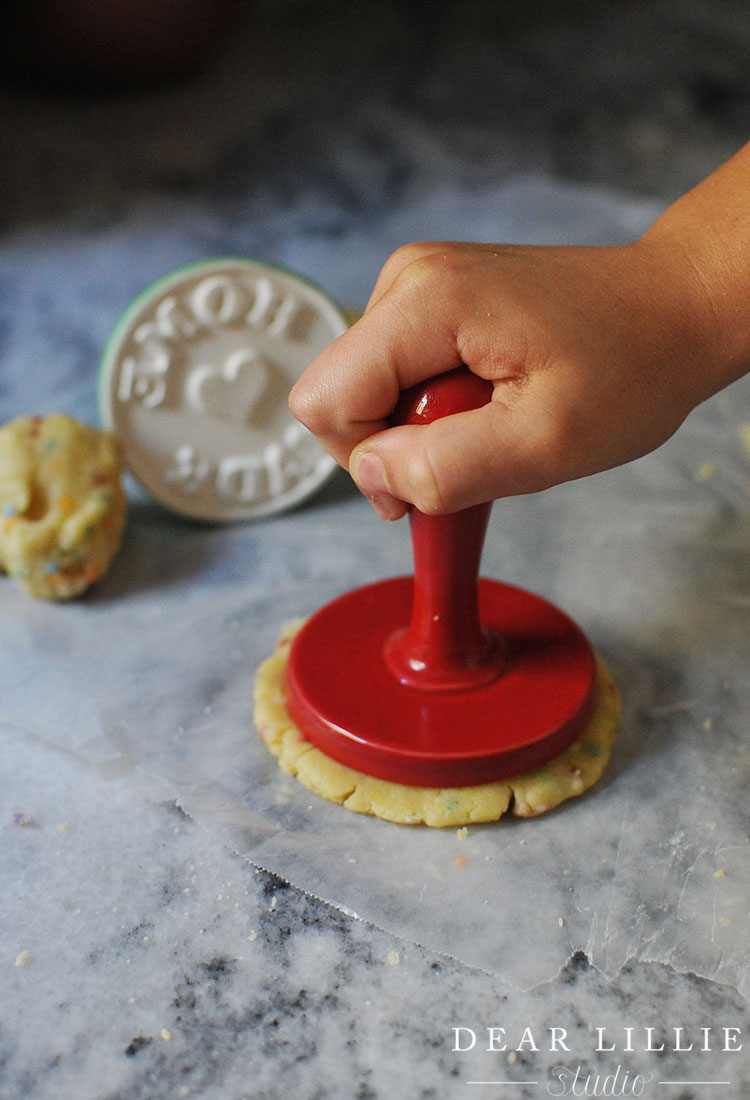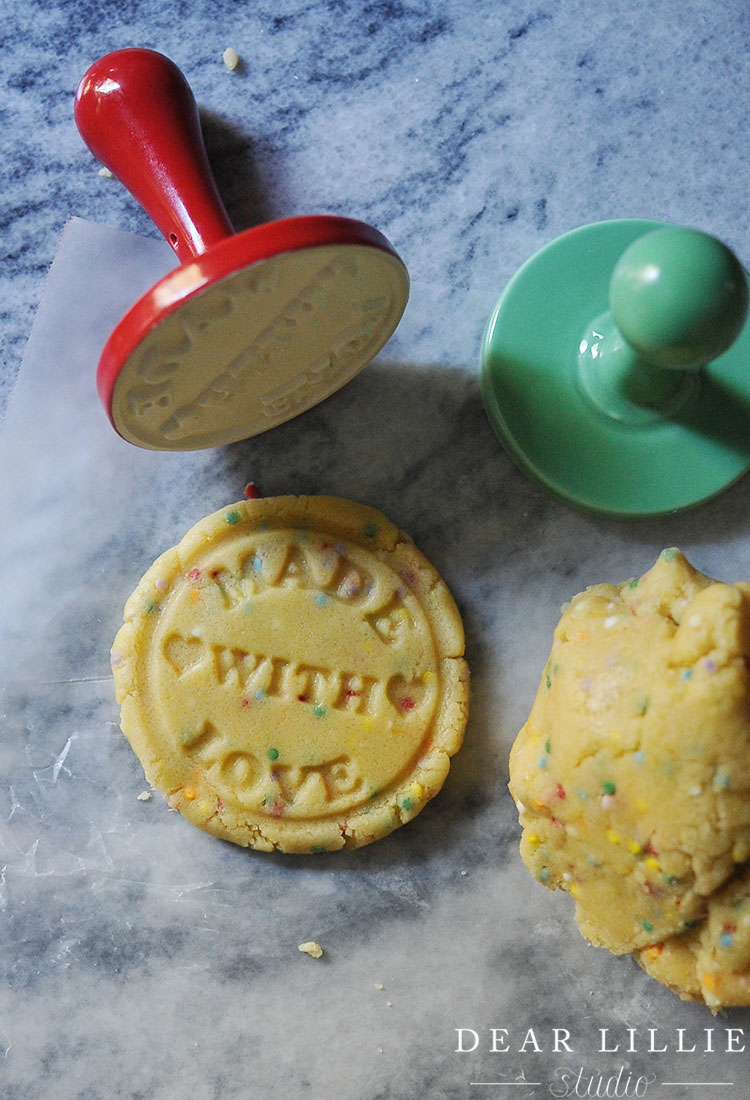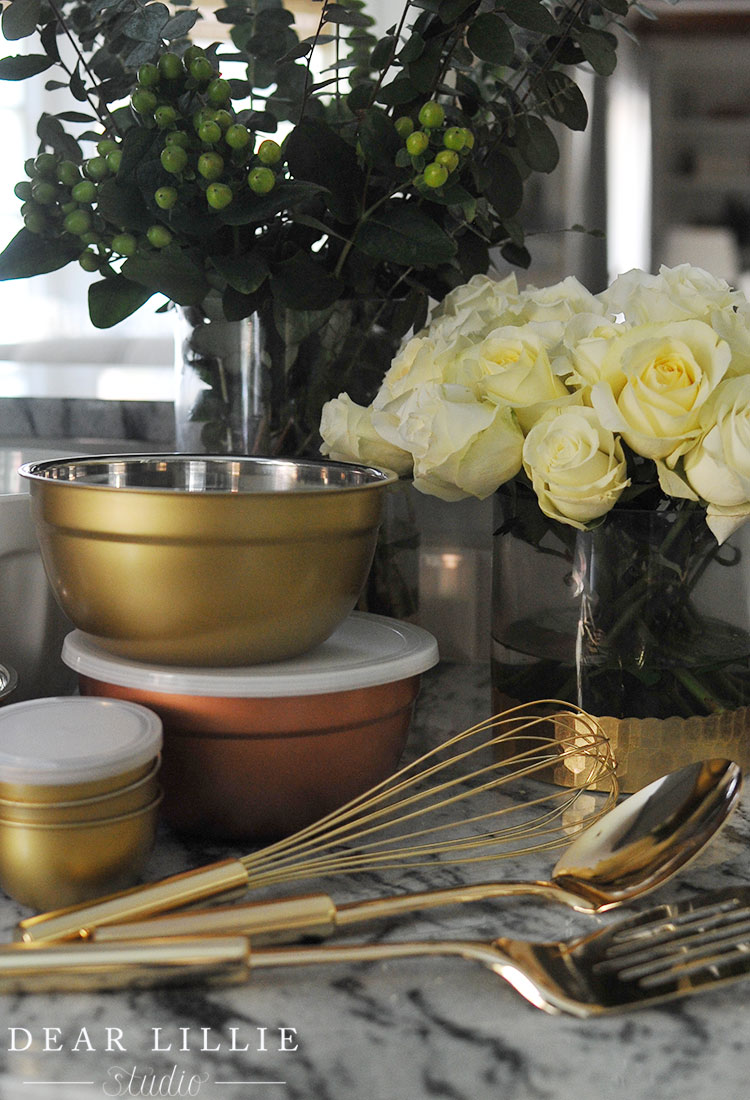 I love all their copper and gold mixing bowls, storage bowls and kitchen tools. They look so festive during the holidays but can be used year round as well!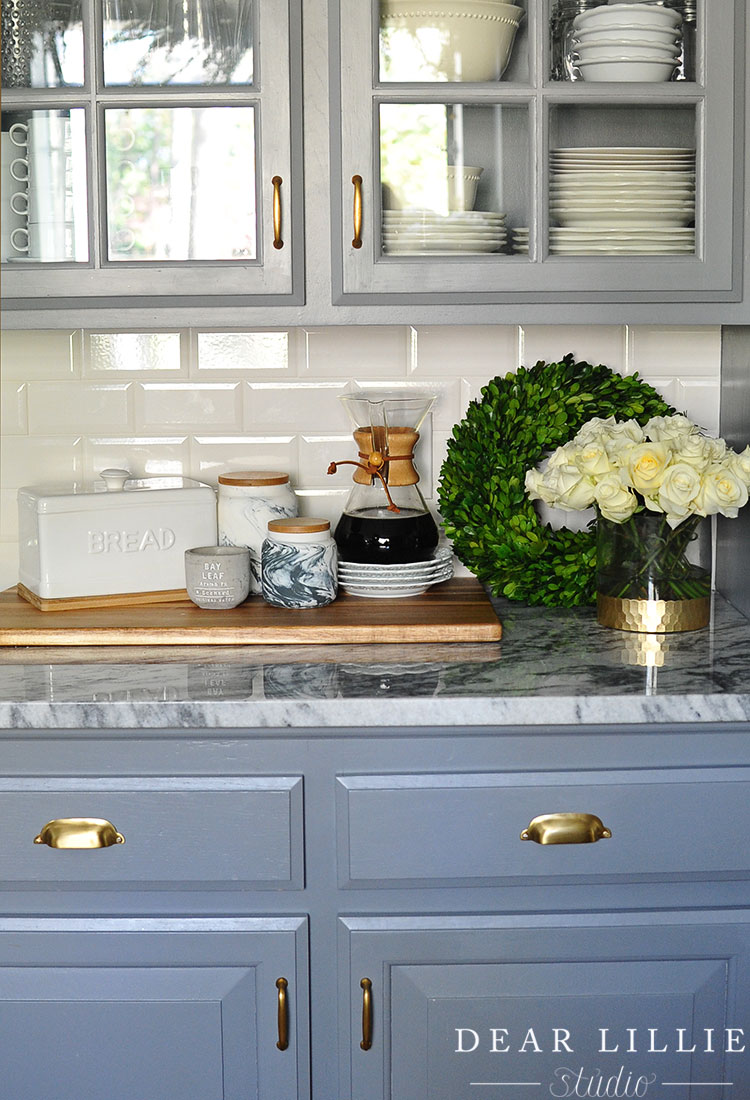 I also love these marble patterned canisters and this is the prettiest coffee maker I've ever seen! And I love their gold faceted glass vases. I got them in a couple of different sizes.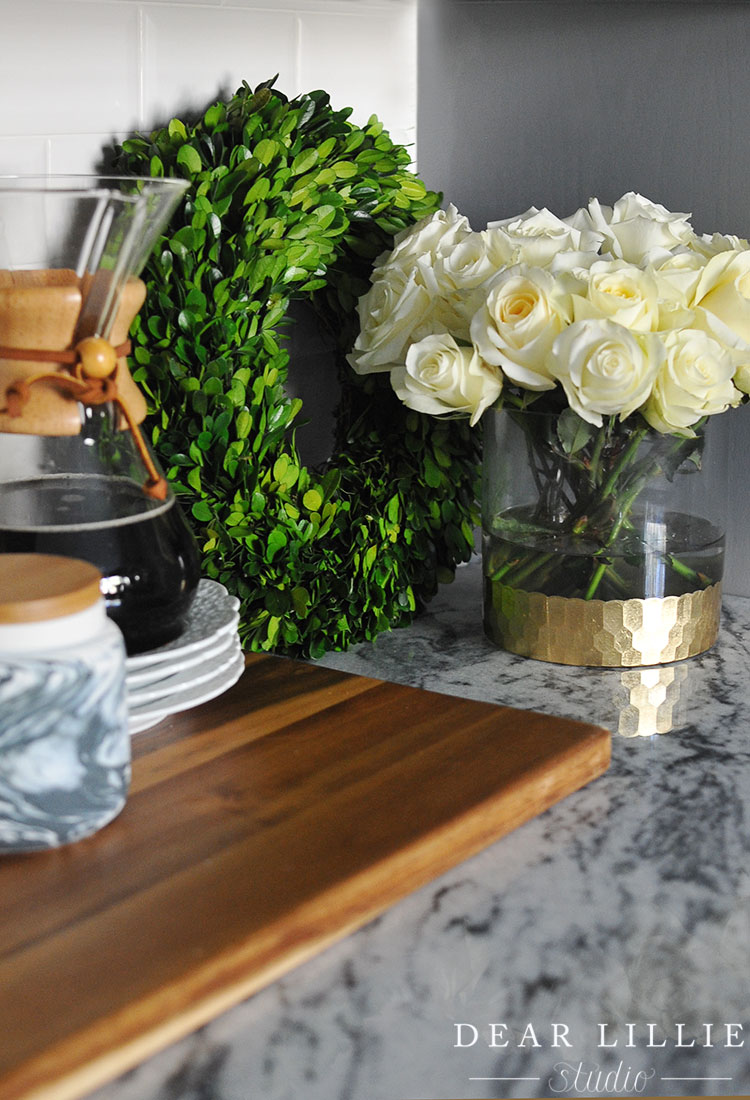 We added some of these bell clusters to a stocking on our pantry door as well as on some doorknobs in the room.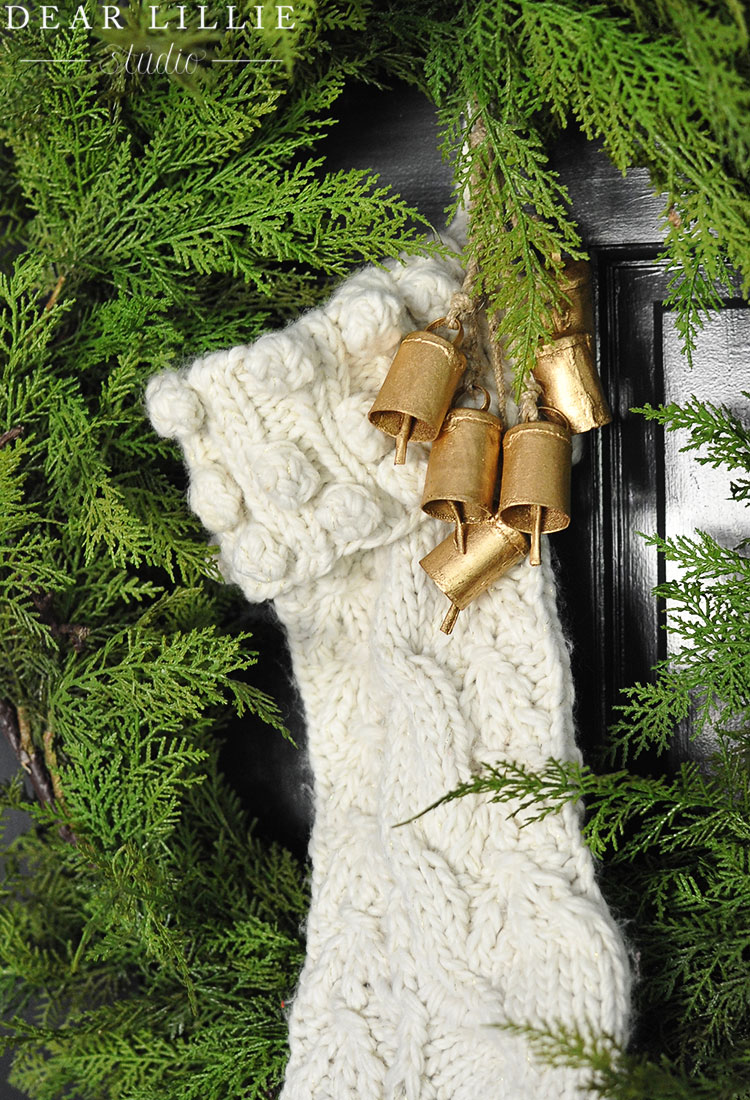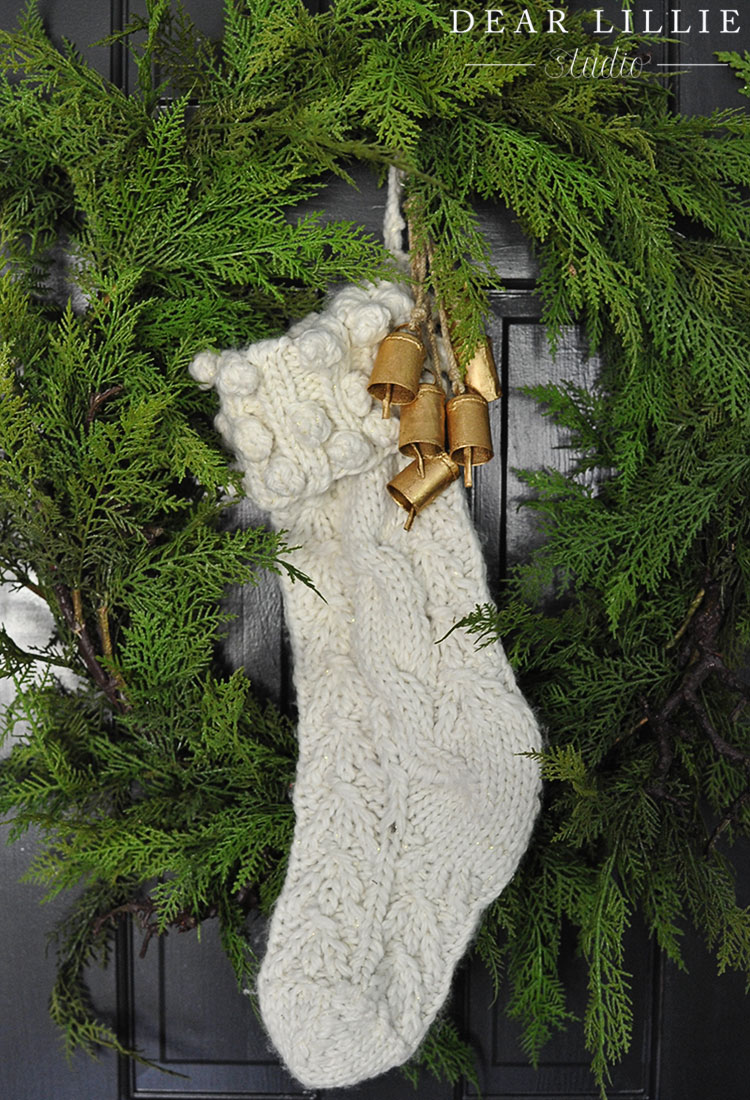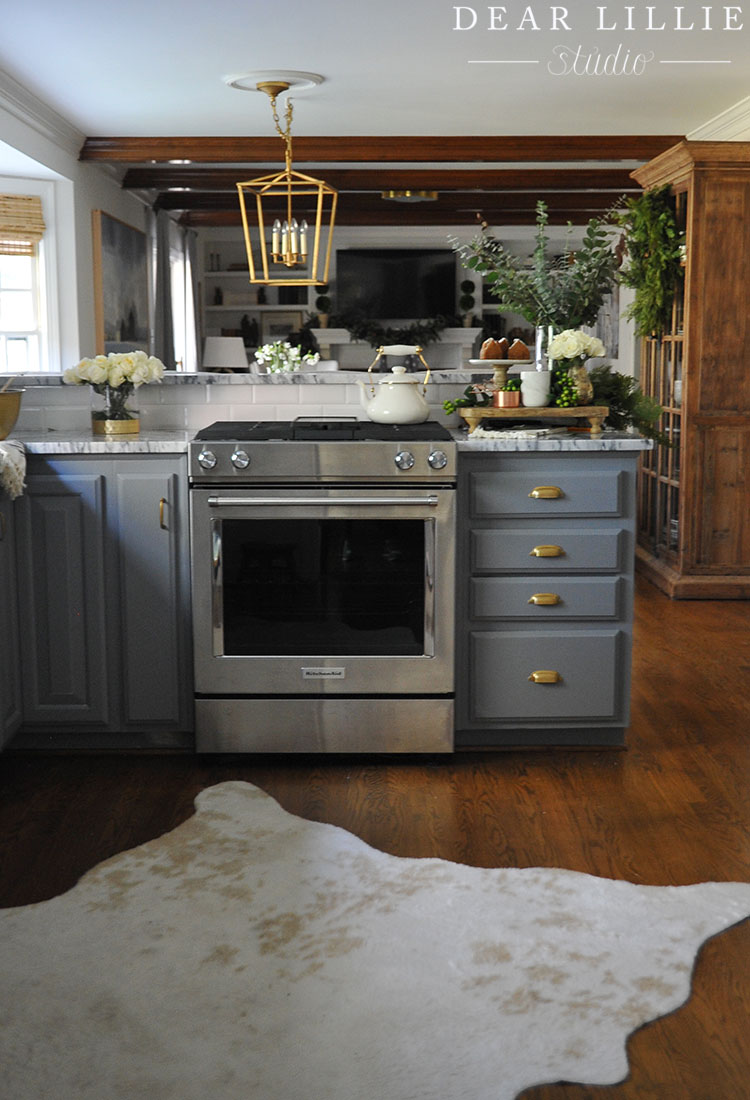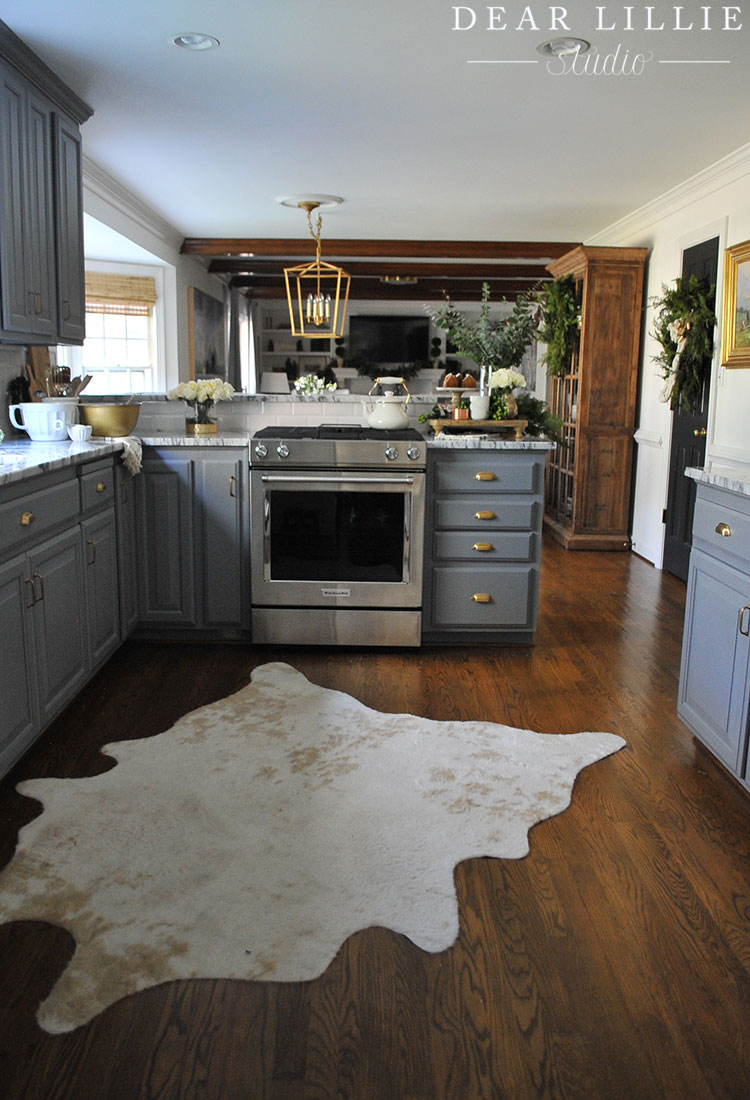 Here's another angle into our kitchen. We got these chairs at World Market several years ago and I still love them just as much as when we first got them.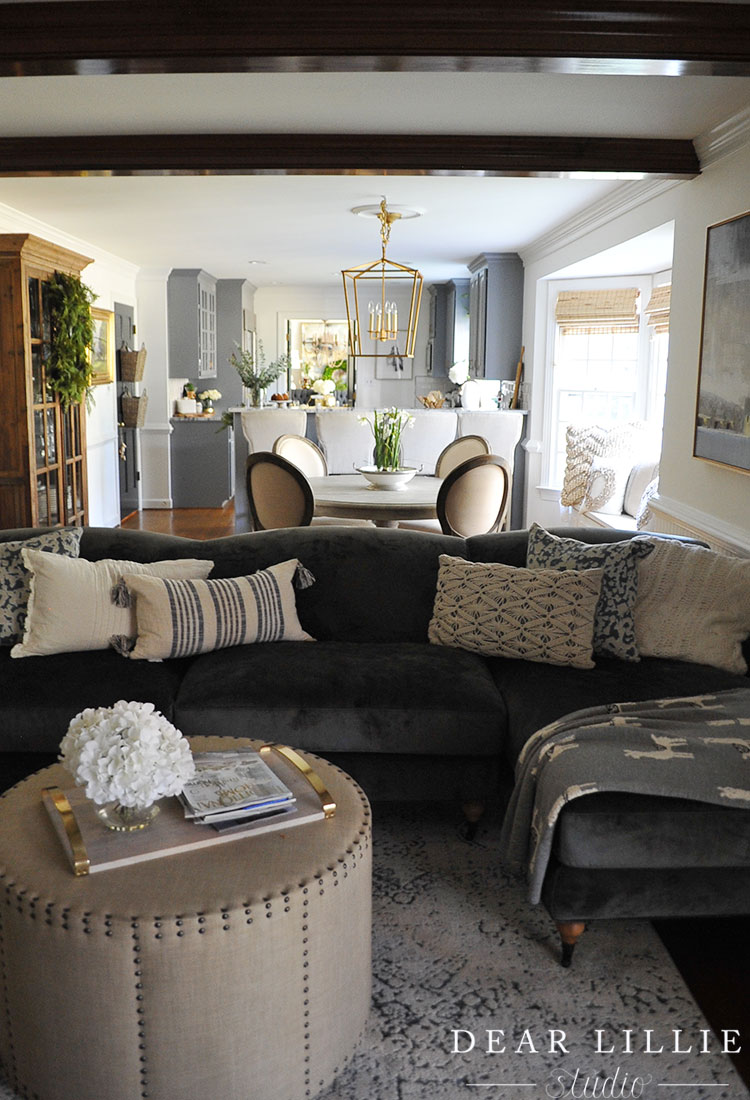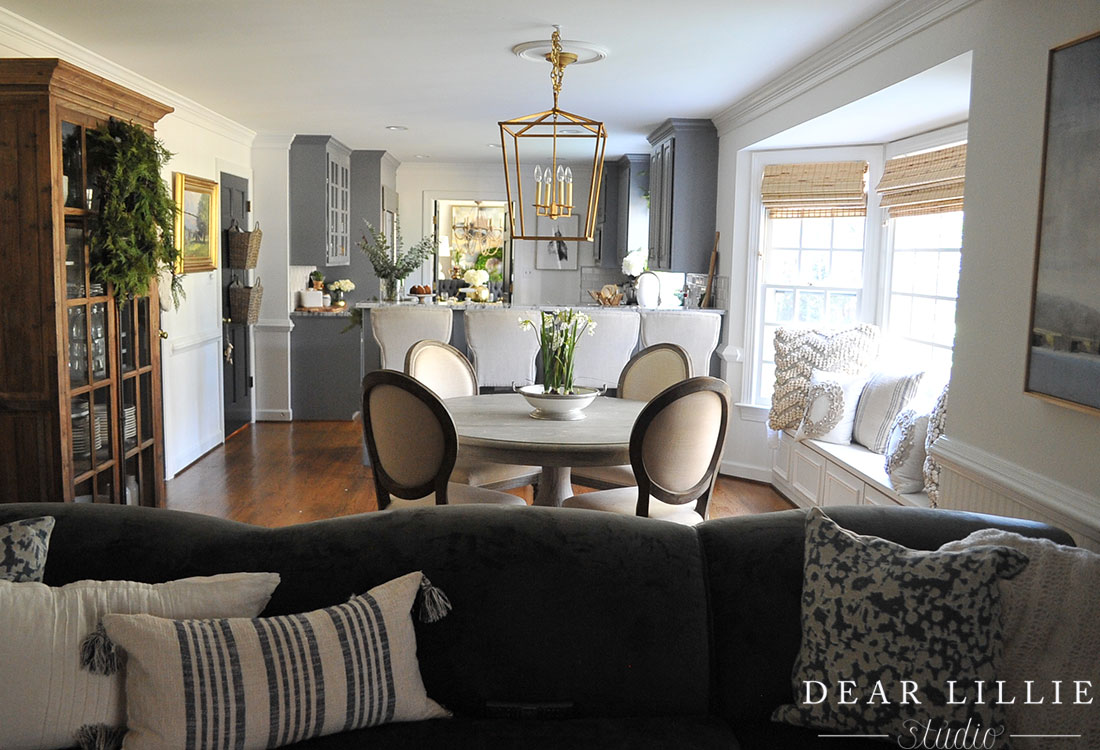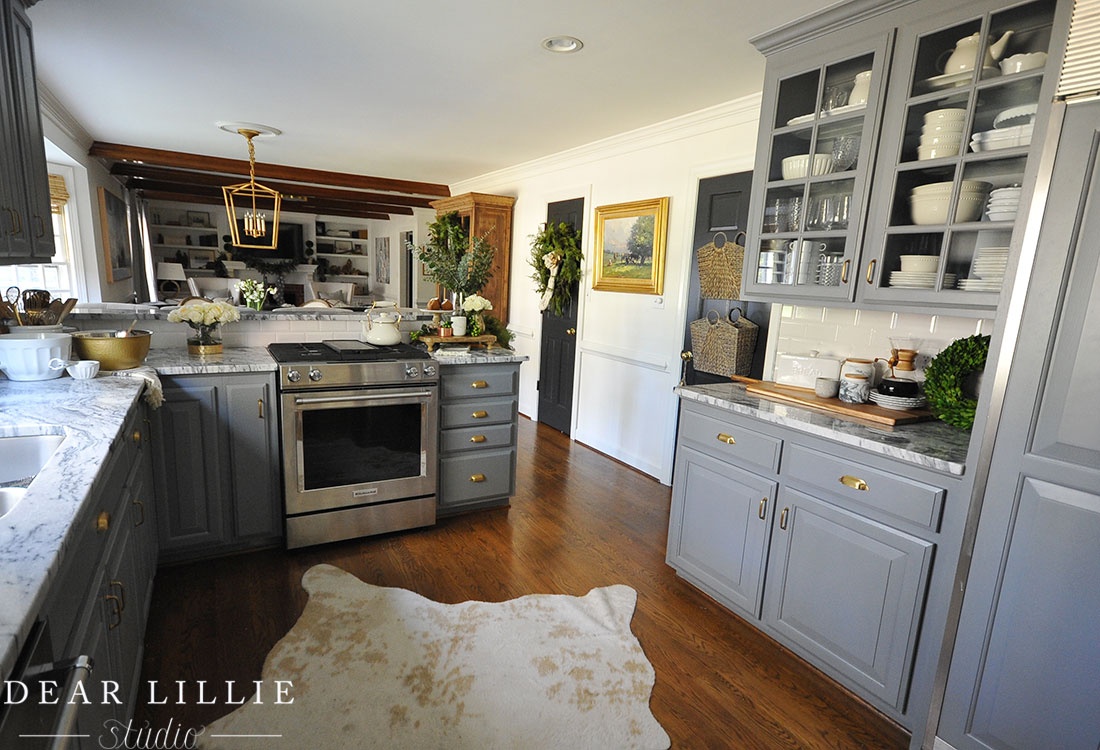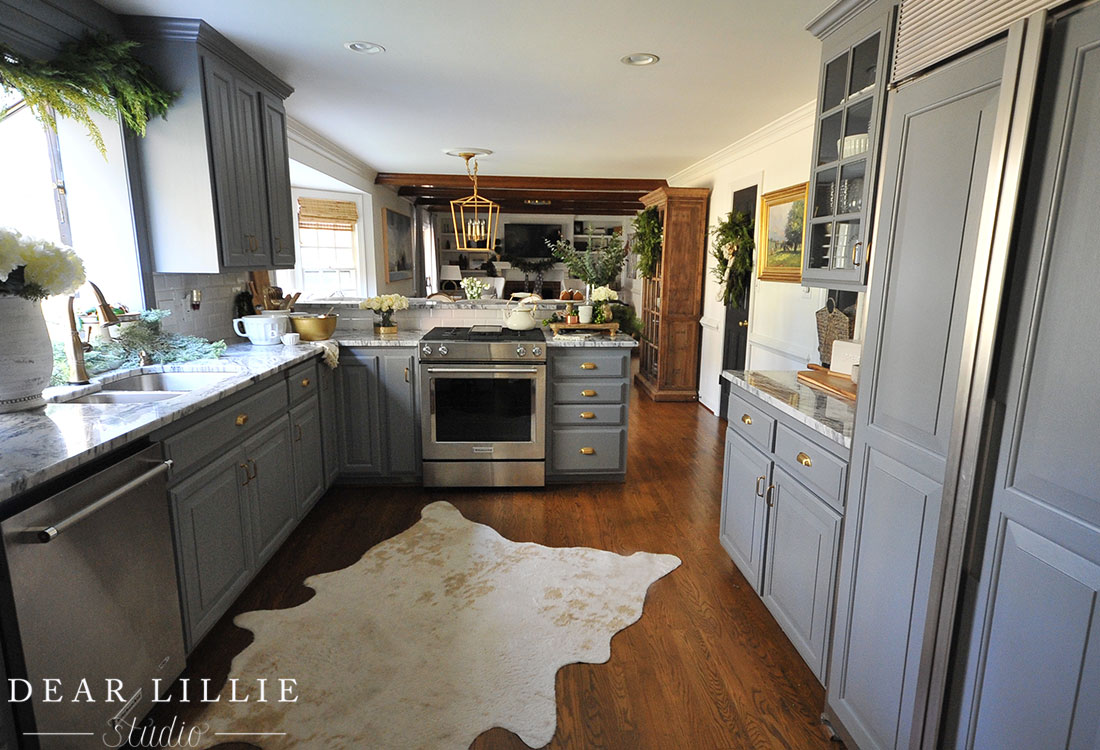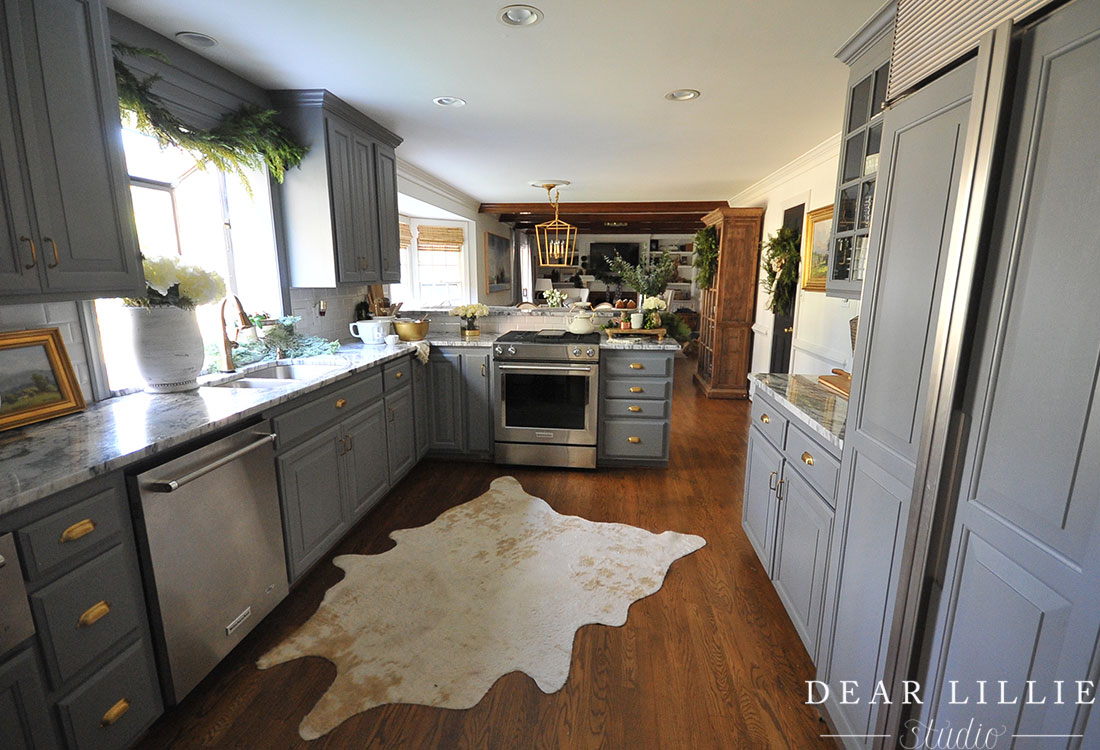 Be sure to head on over to World Market and check out all of their amazing kitchen items and all of their beautiful holiday decor!!!
World Market launched their Golden Llama Treasure Hunt! Each day until November 22, 2017, five golden llamas will be hidden throughout the store. Daily clues will be shared through social media and online and customers are invited to search for a golden llama in exchange for a reward coupon valued at $20, $50 or $100 to be used for merchandise in stores. That's over $1 Million in Total Rewards! For rules and how to play go to www.worldmarket.com/hunt. I am hoping to head on over today or tomorrow to hunt for one! 
Oil Painting – Gift from Family
Wood Tray footed Serving Piece to Right of Stove – Heritage Lace
Candle – Etu Home
Paperwhites – Bought years ago at a local store that has now closed
All Greenery (wreaths, stems, and garland) – Bought years ago at a local store that has now closed
Utensil Holder – Williams-Sonoma 12 years ago
Little Animal Stools – HomeGoods
Pillows on Window Seat – HomeGoods
Faux Fur on Window Seat – Ikea
I hope you all have an amazing week ahead!
Warmly, Jenni