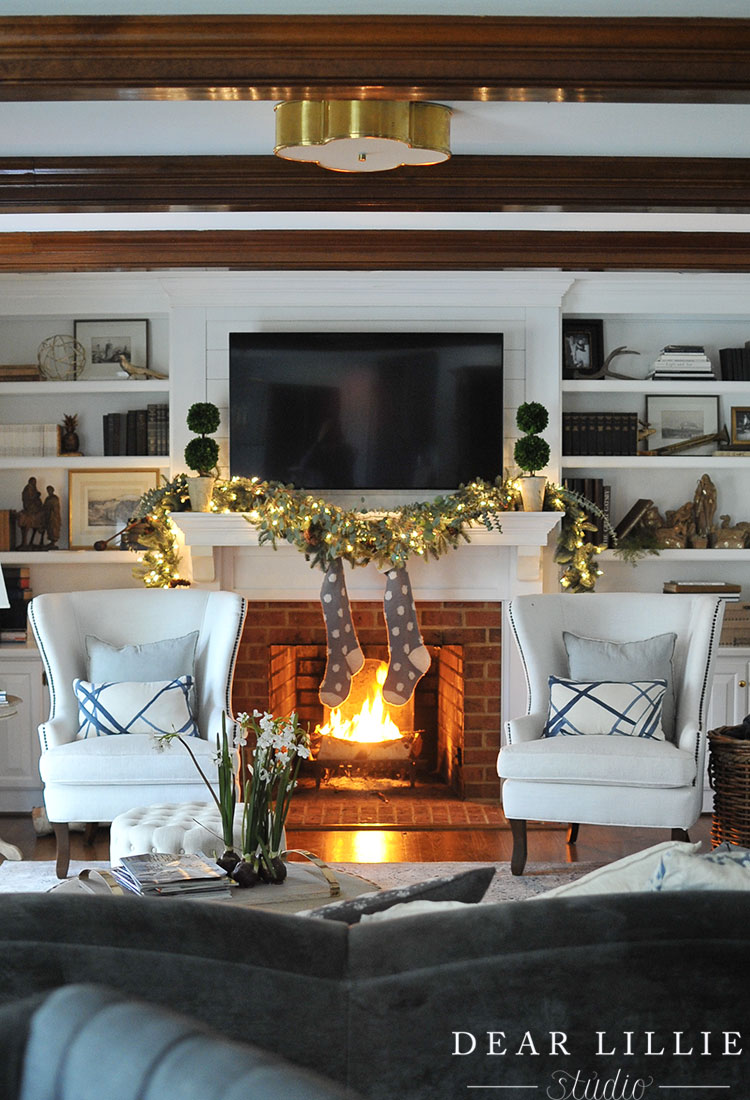 Good Morning! I can't believe a week from today is Christmas Eve! I feel like the older I get the more quickly December flies by! Today we are popping in to share our family room with it's simple Christmas touches. I originally was going to put a Christmas tree in here but ended up deciding to go with a simple garland and lights over the mantel, my favorite nativity set on the right side of the bookshelves and my favorite Mary and Joseph figurine in the bookshelves on the left side. Then I just added a few paperwhites and some greenery over to the coffee bar area and that was it! As much as I love Christmas decor, I also like keeping things from feeling too cluttered so in a space like this where we spend most of our time I like keeping it as clutter free as possible. I do think next year I might go ahead and put a narrow tree where the basket is in the corner but we shall see.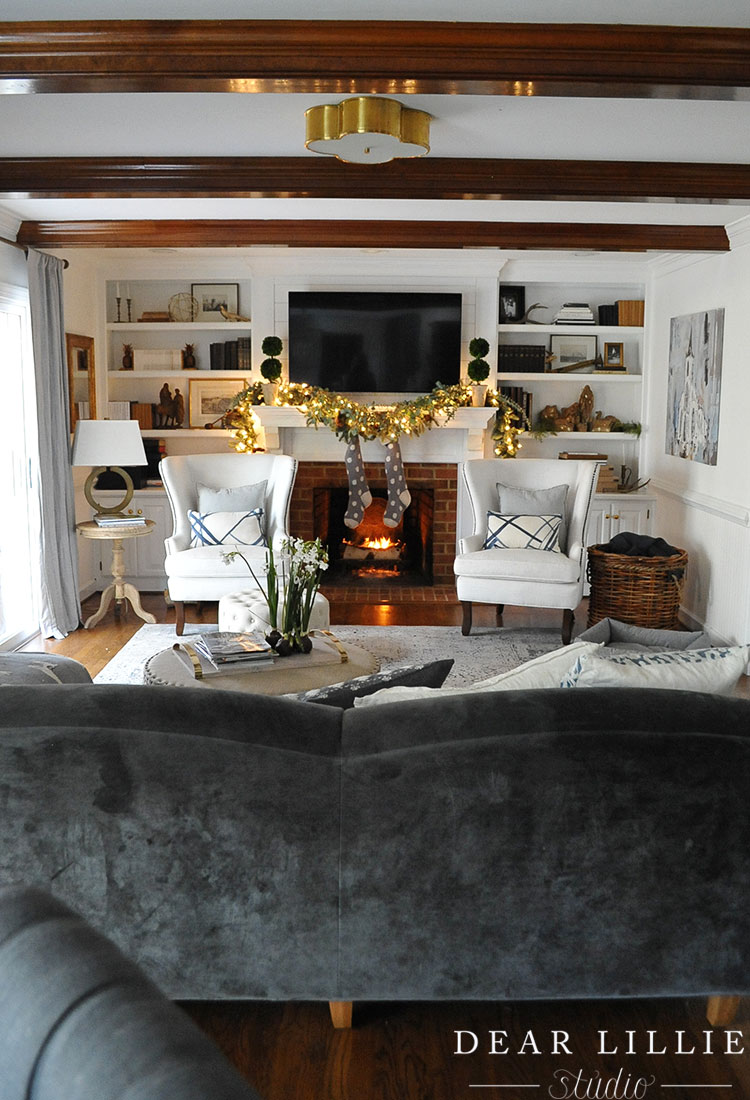 Here's a little reminder of what this space looked like last winter when we moved in: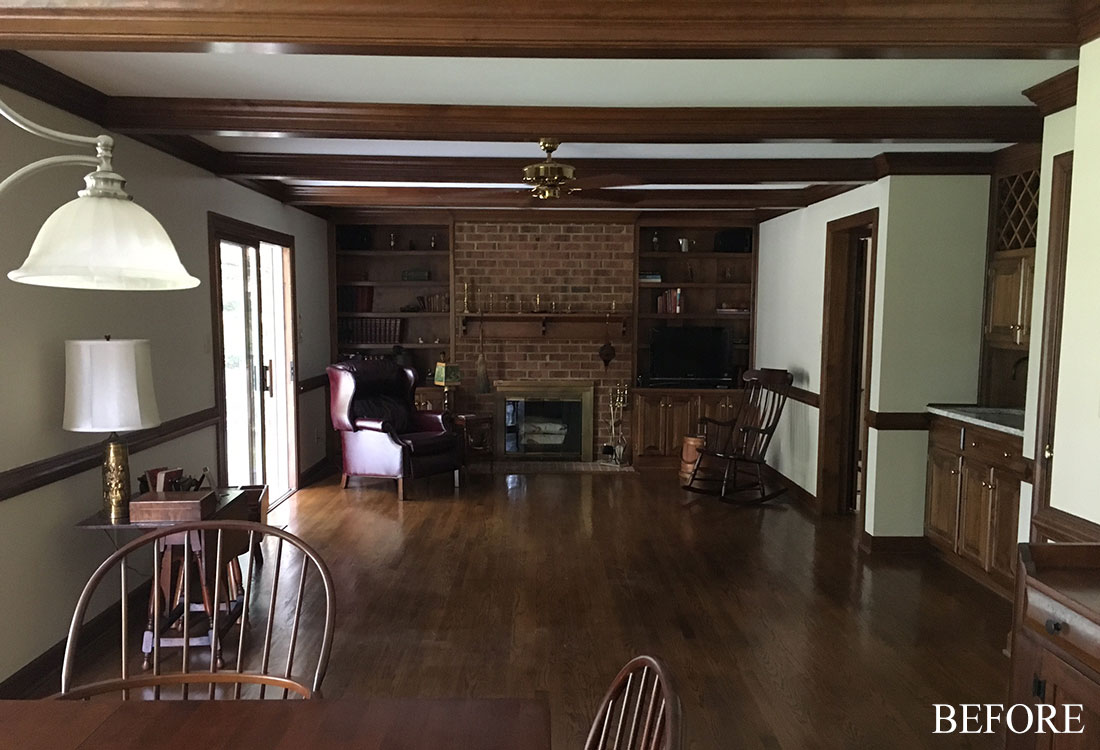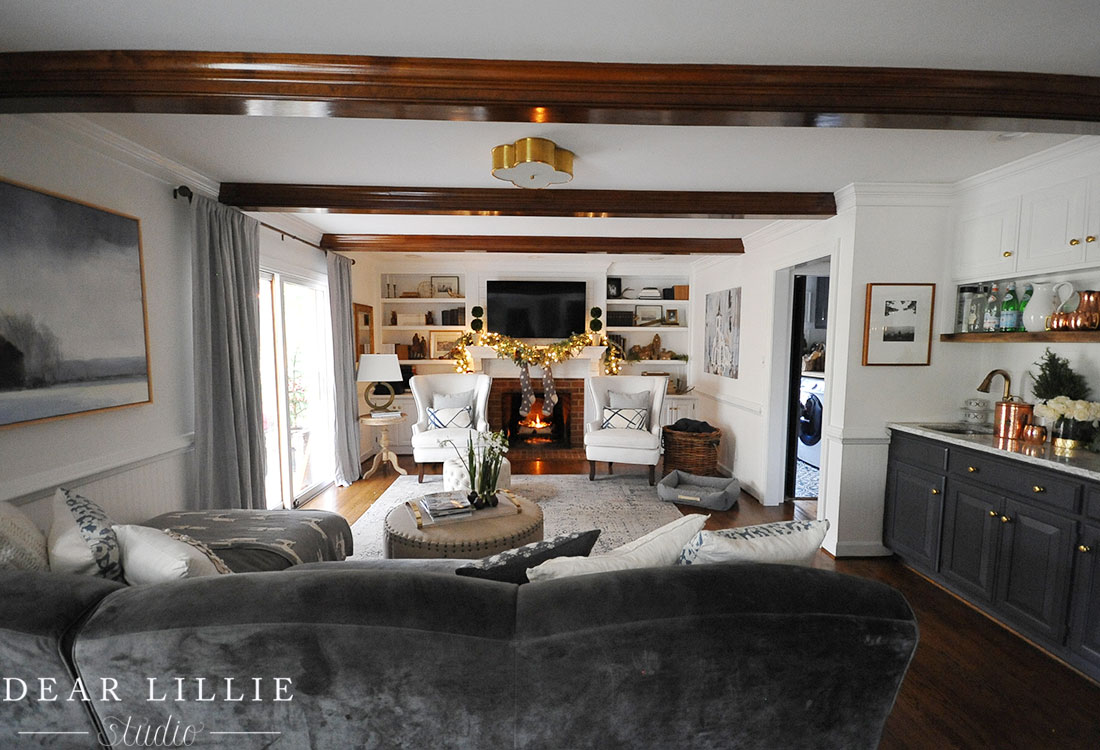 Here are a couple more before and now angles: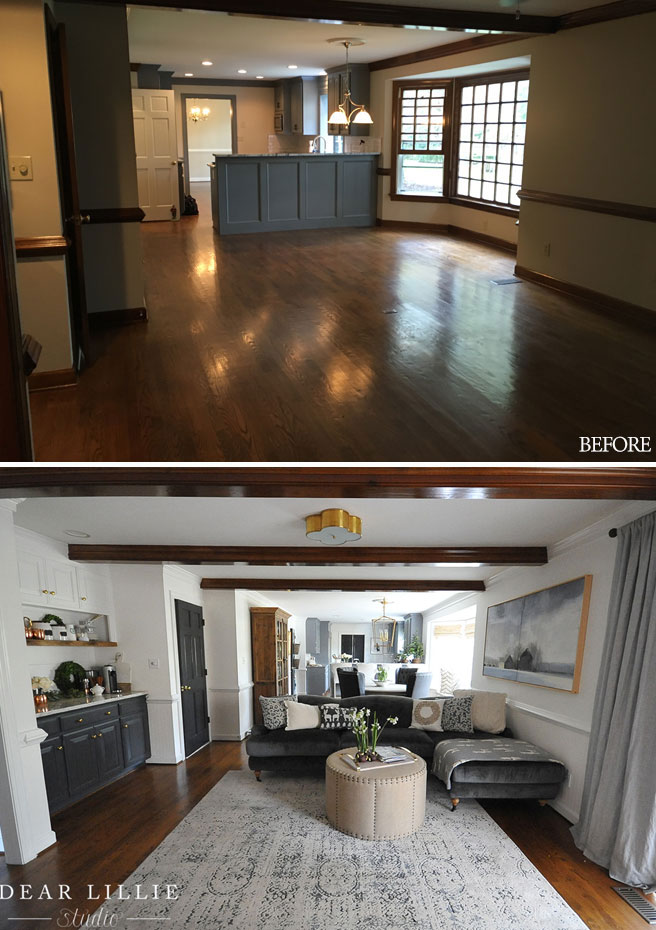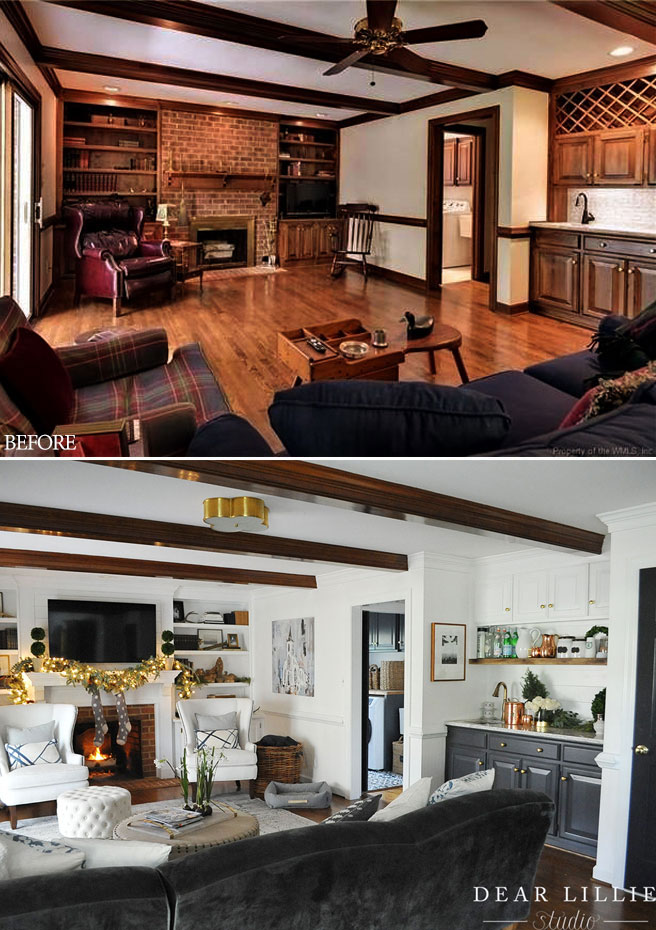 The pillows are a bit of a random mix. I never really ended up playing around with them. We added an adorable little llama blanket from HomeGoods this fall that has become a favorite of all of ours – including Ruby! Ha!
Over in the small back hall area that leads to our laundry room we added one of our favorite Christmas signs and another pom pom wreath that we made.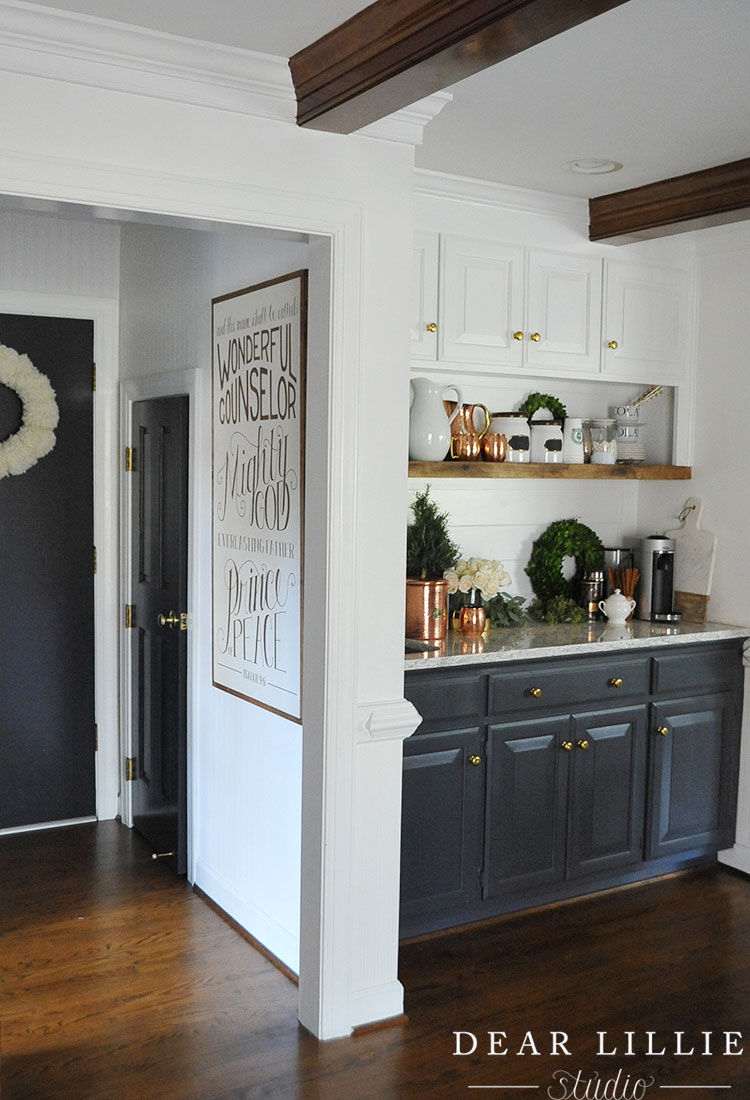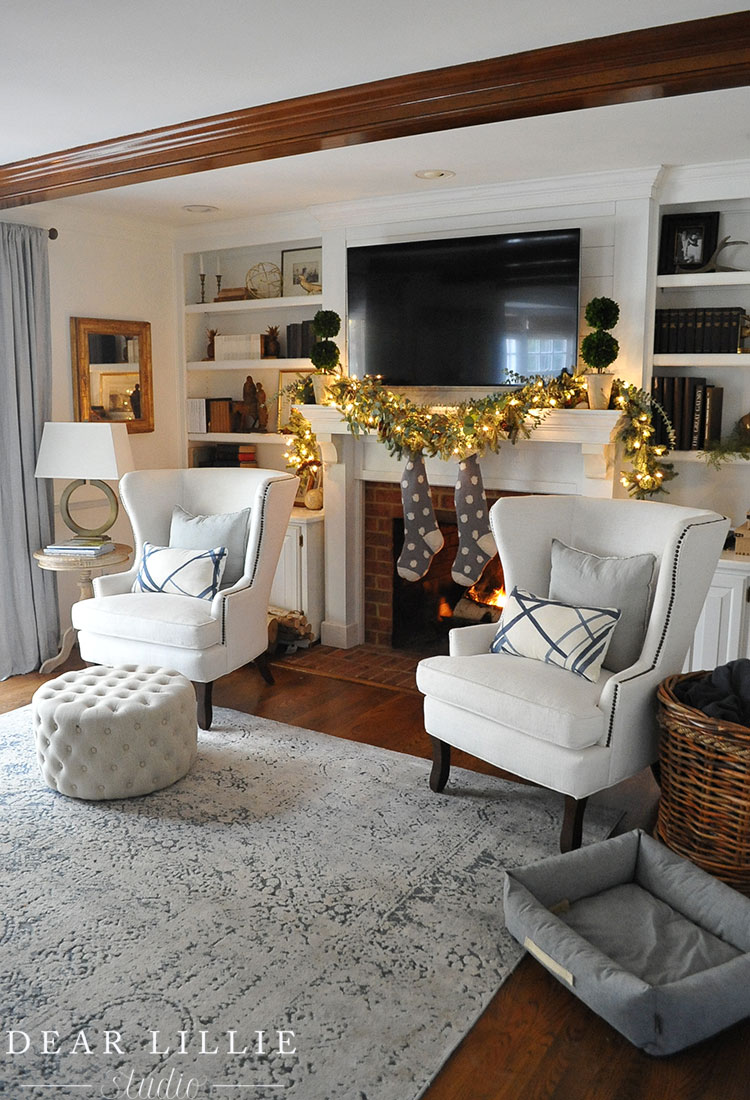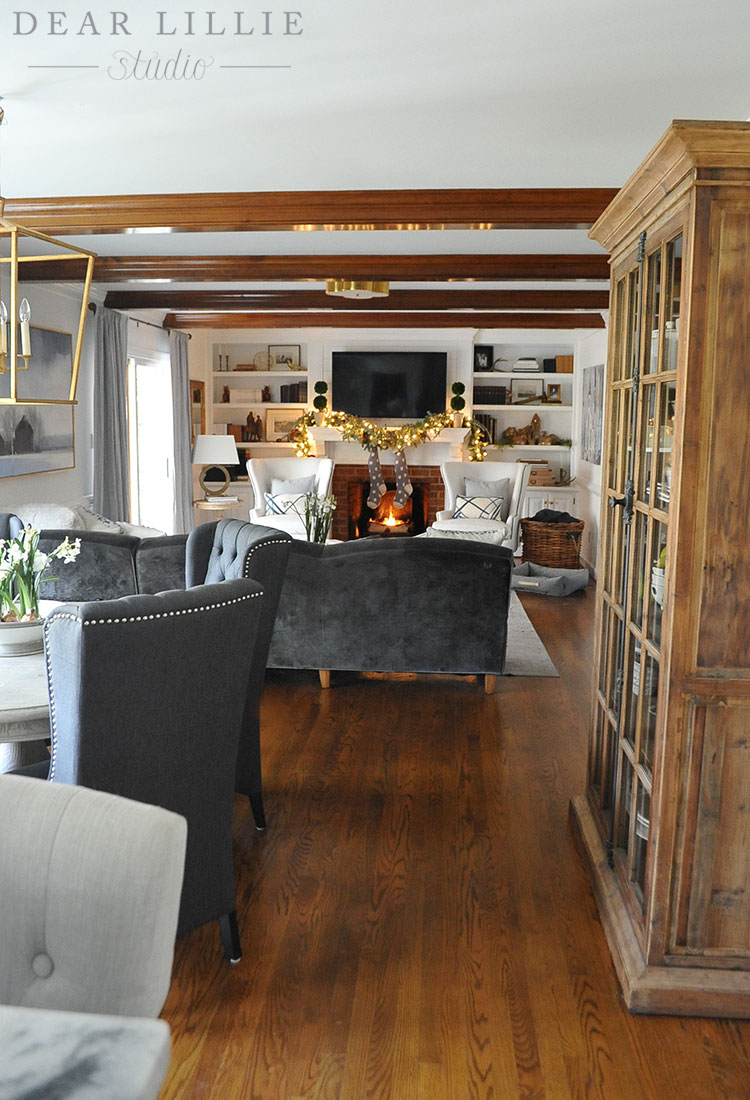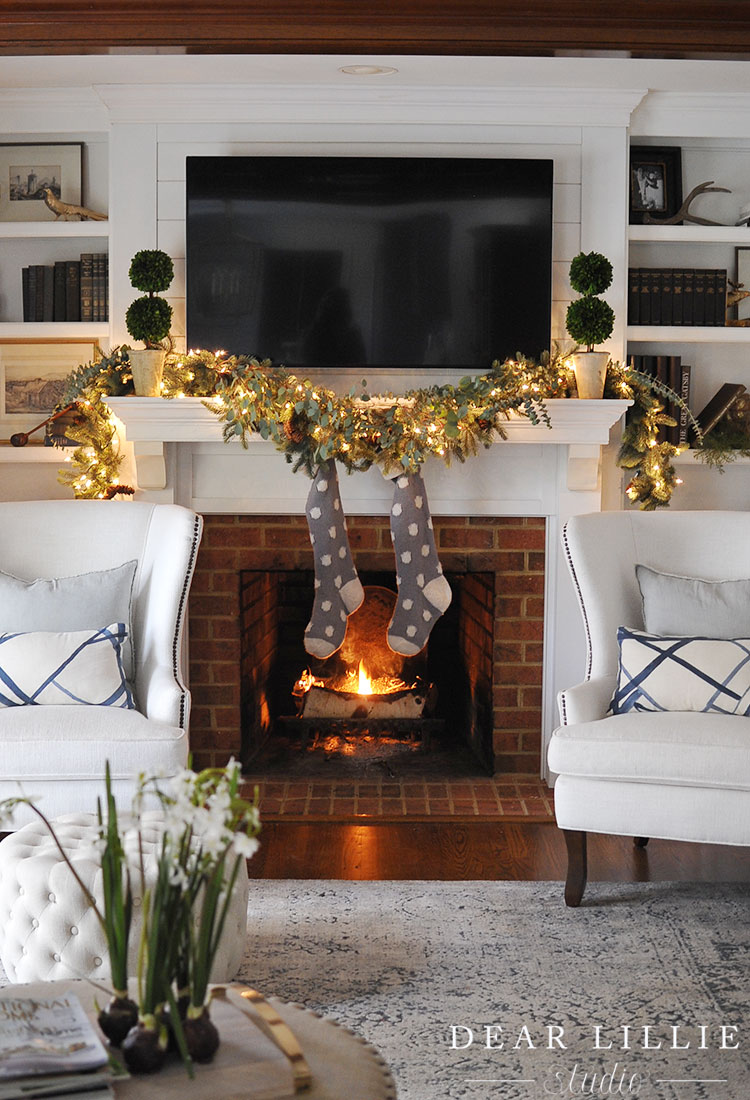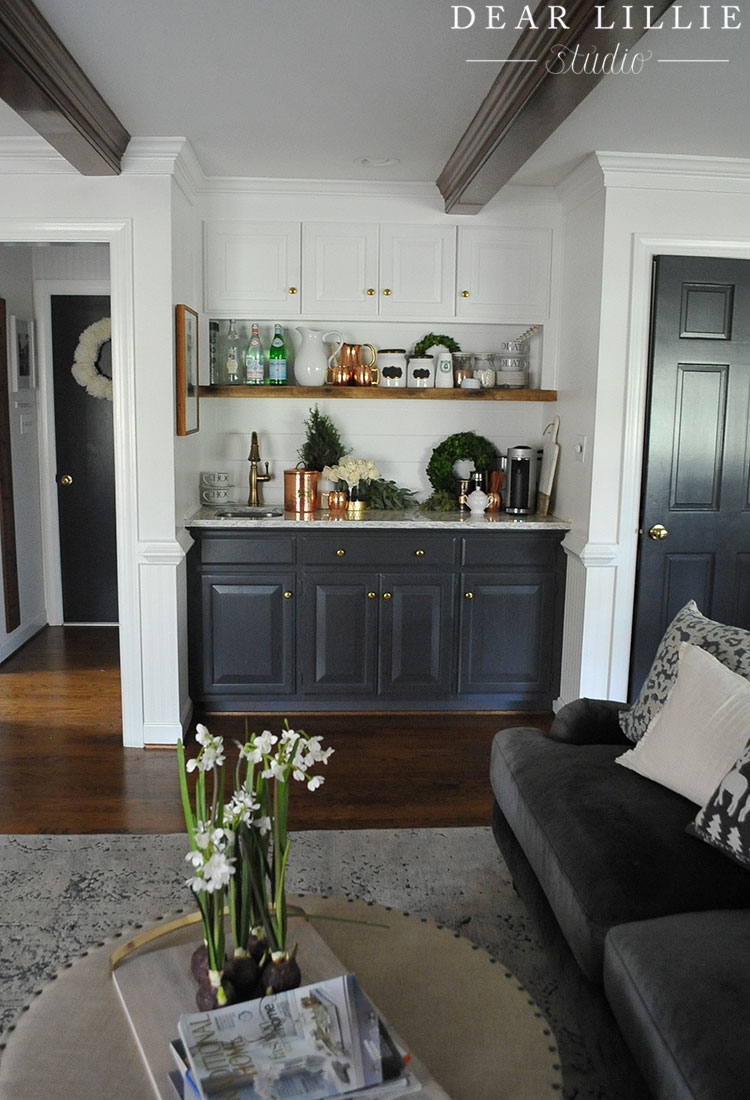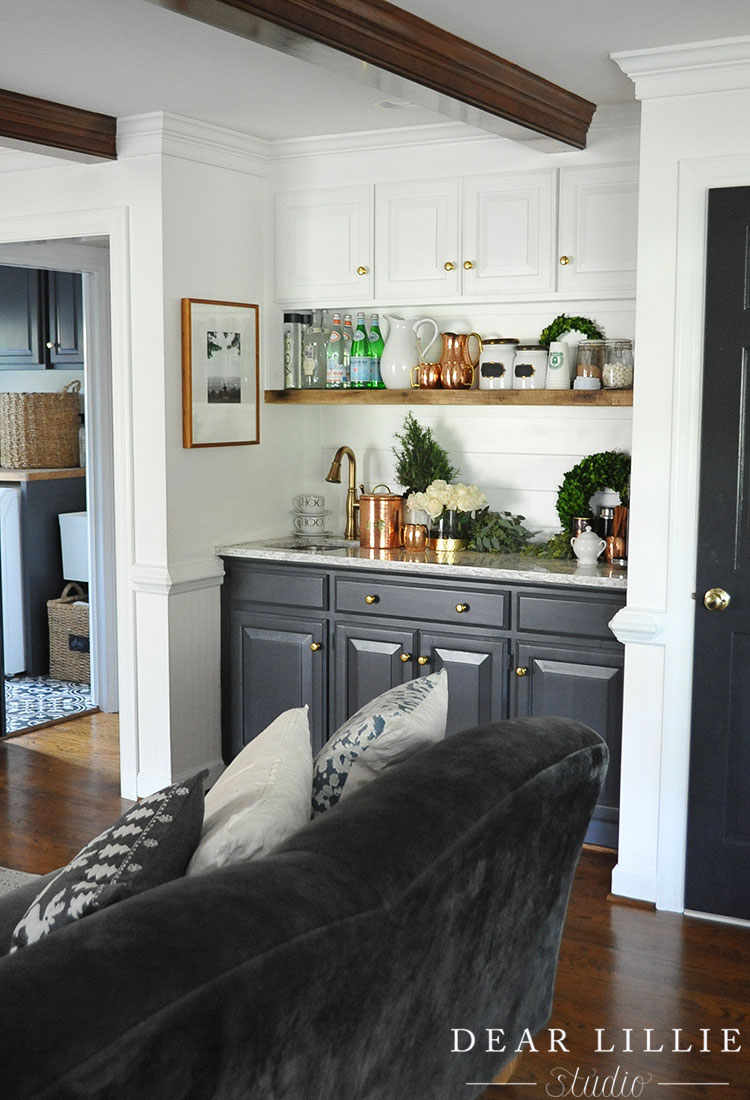 Over in our coffee bar area I just added in some preserved boxwood wreaths I've had for forever and some fresh greenery from Trader Joe's.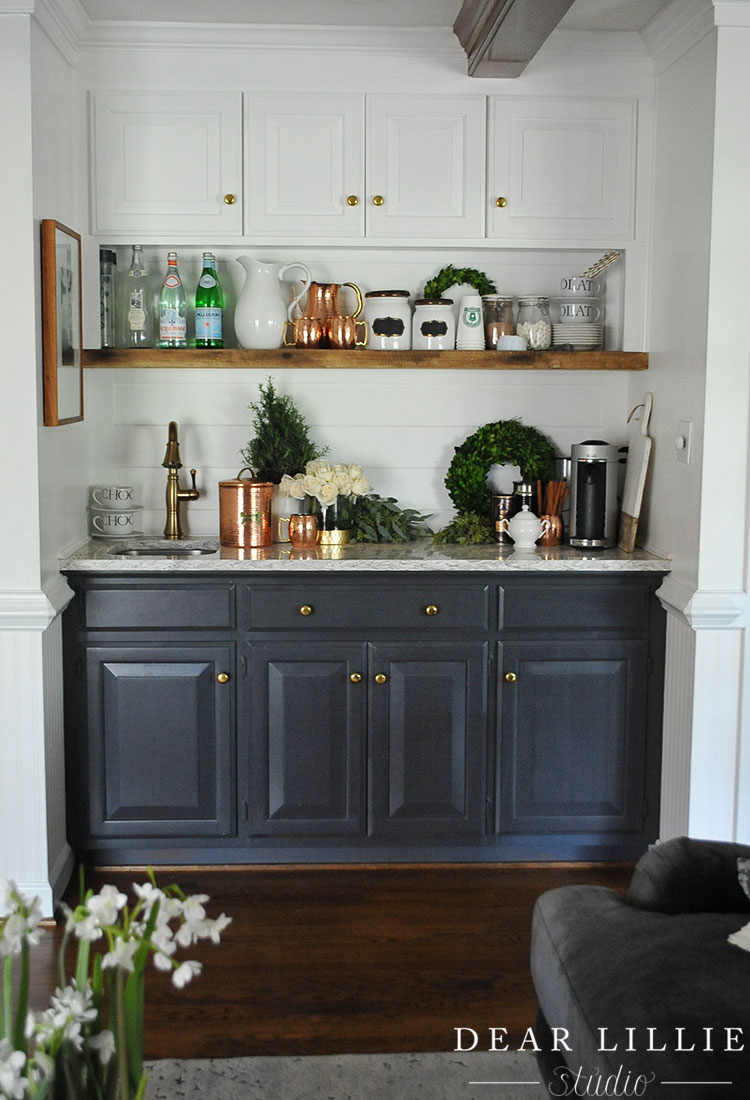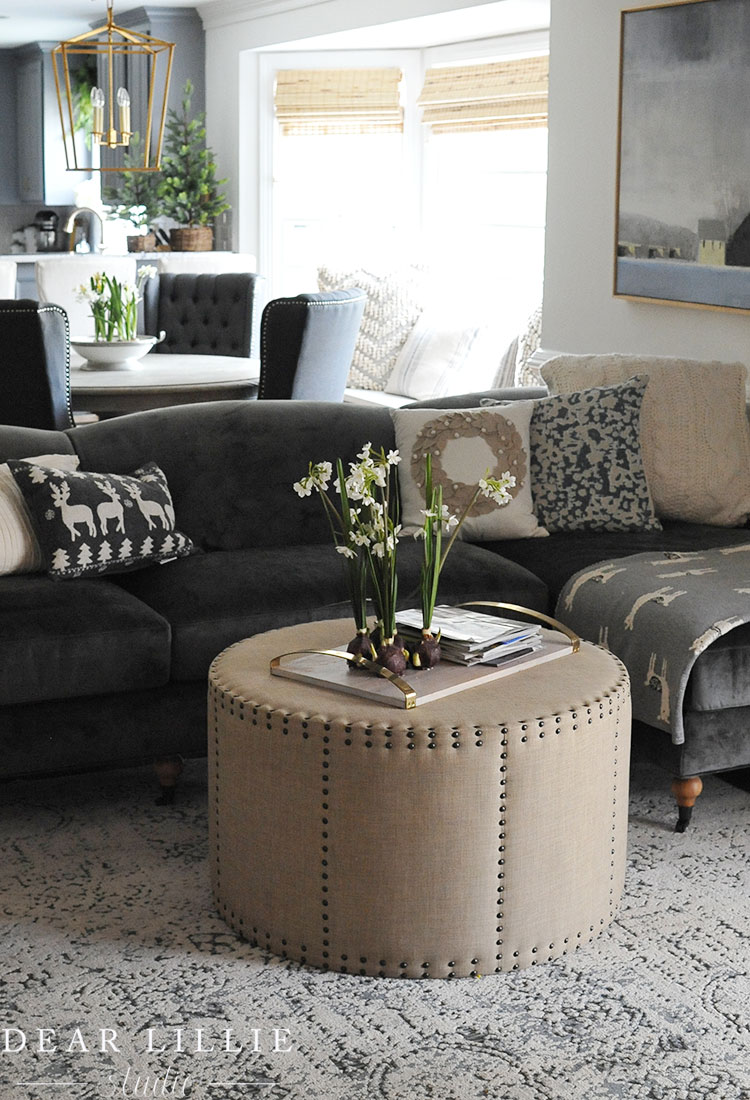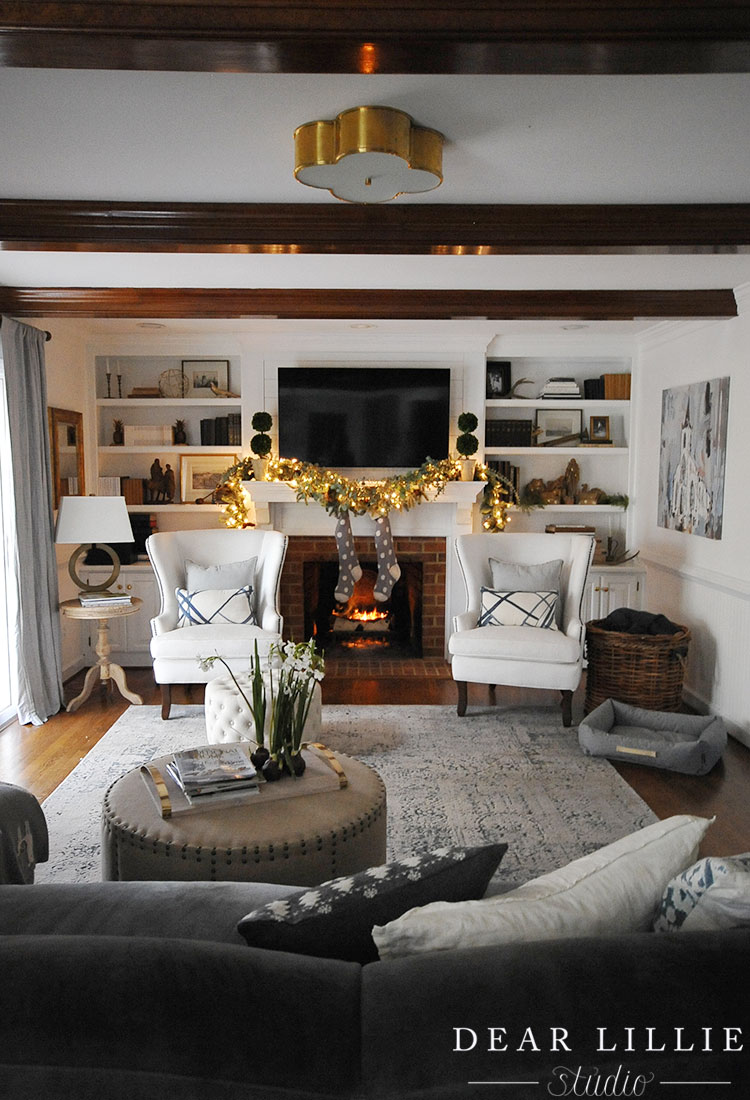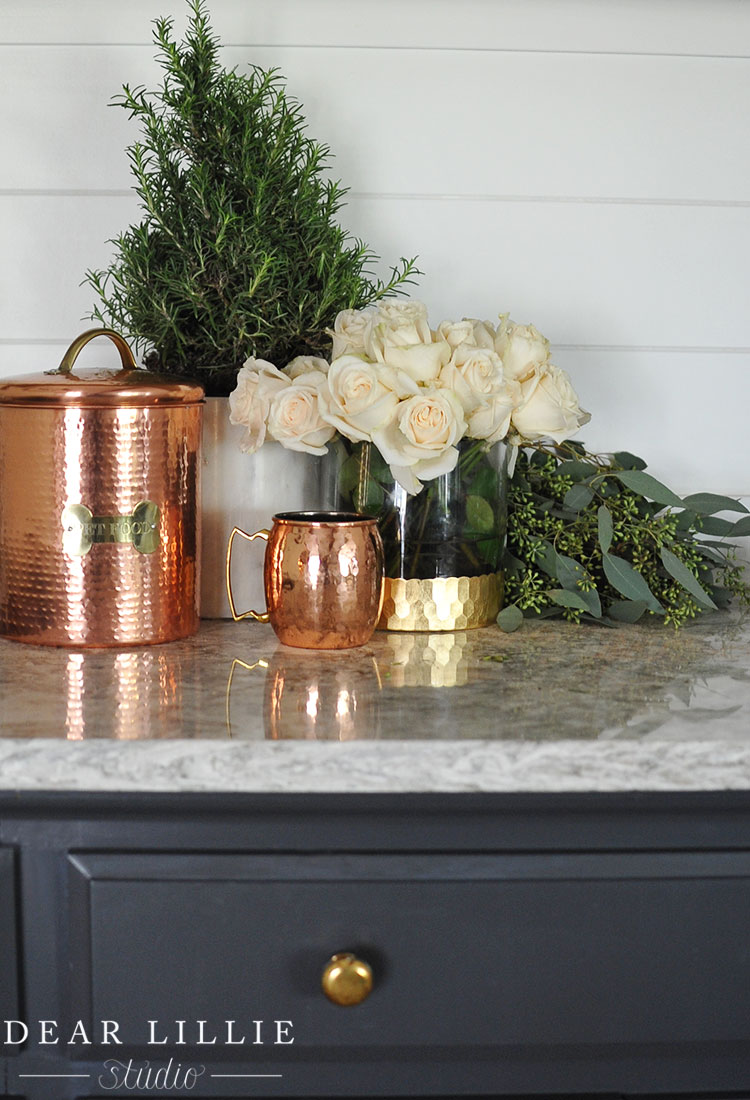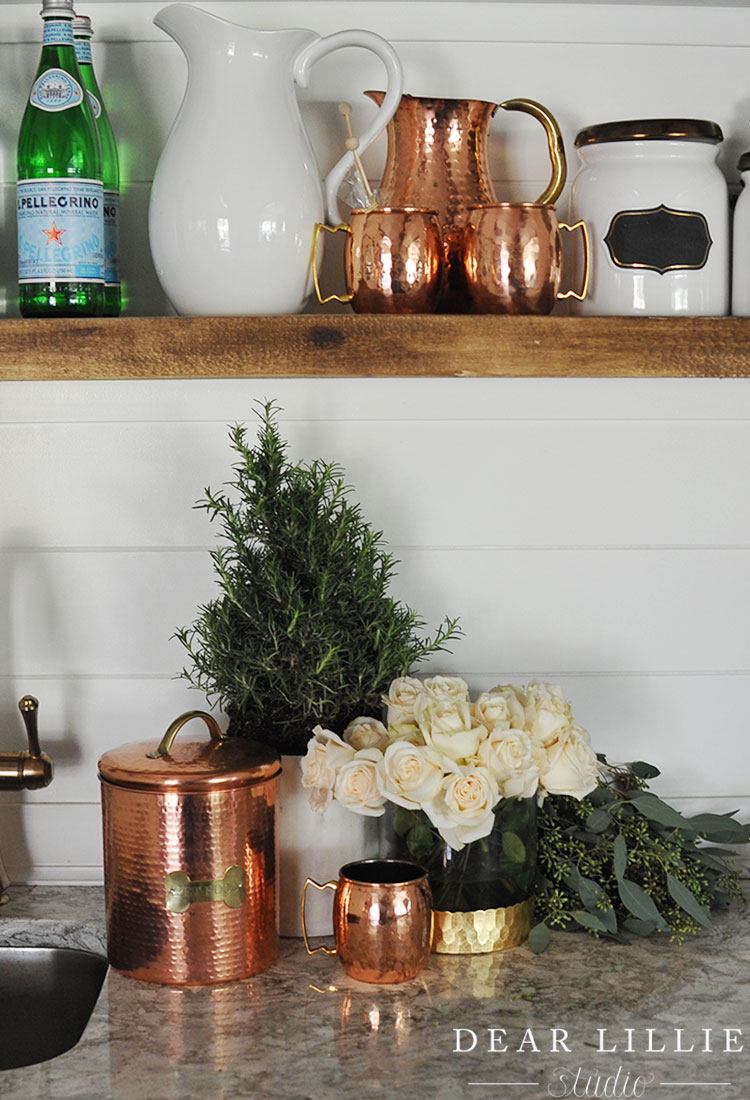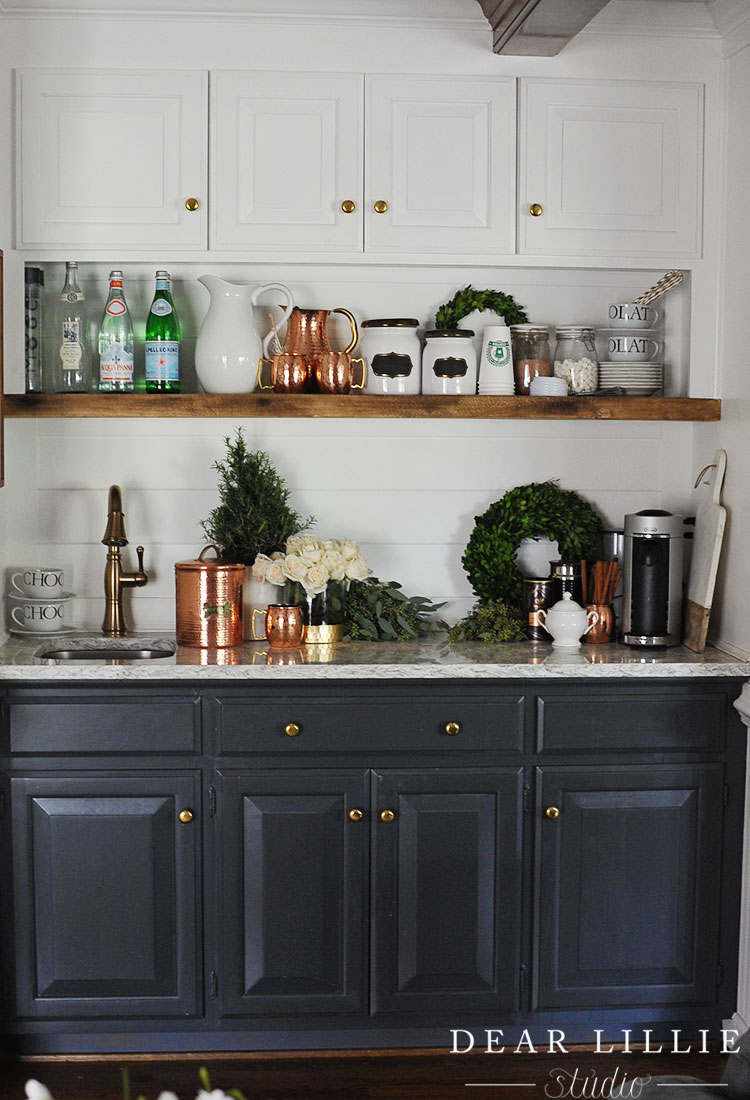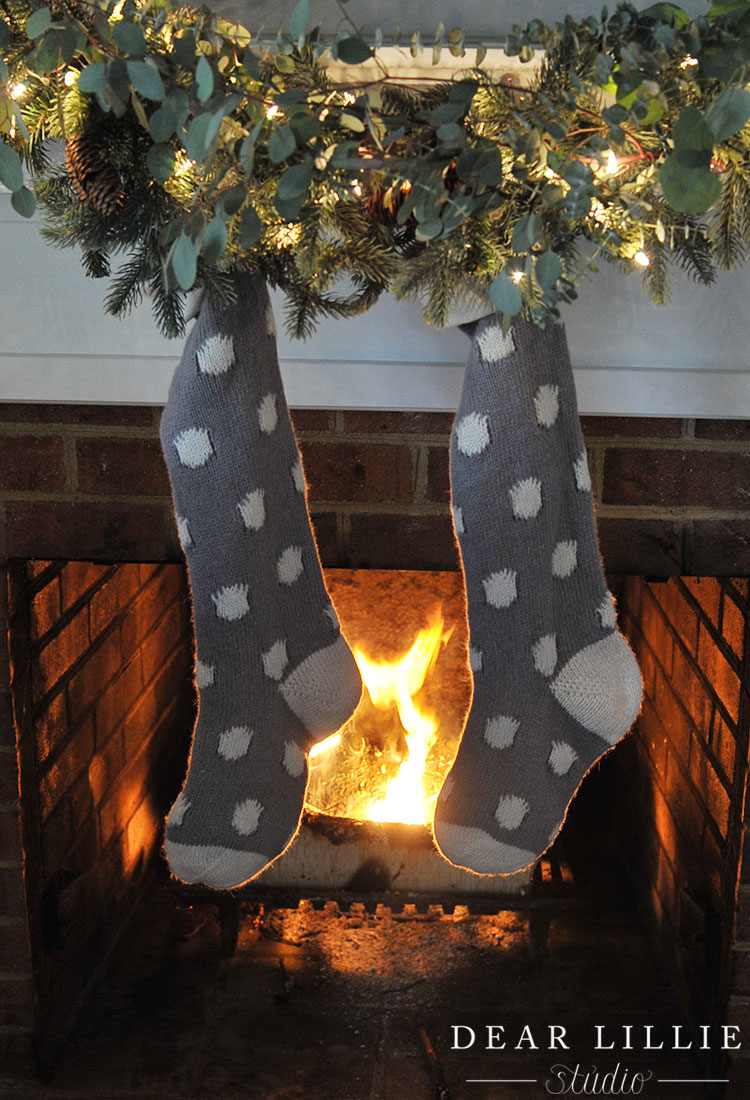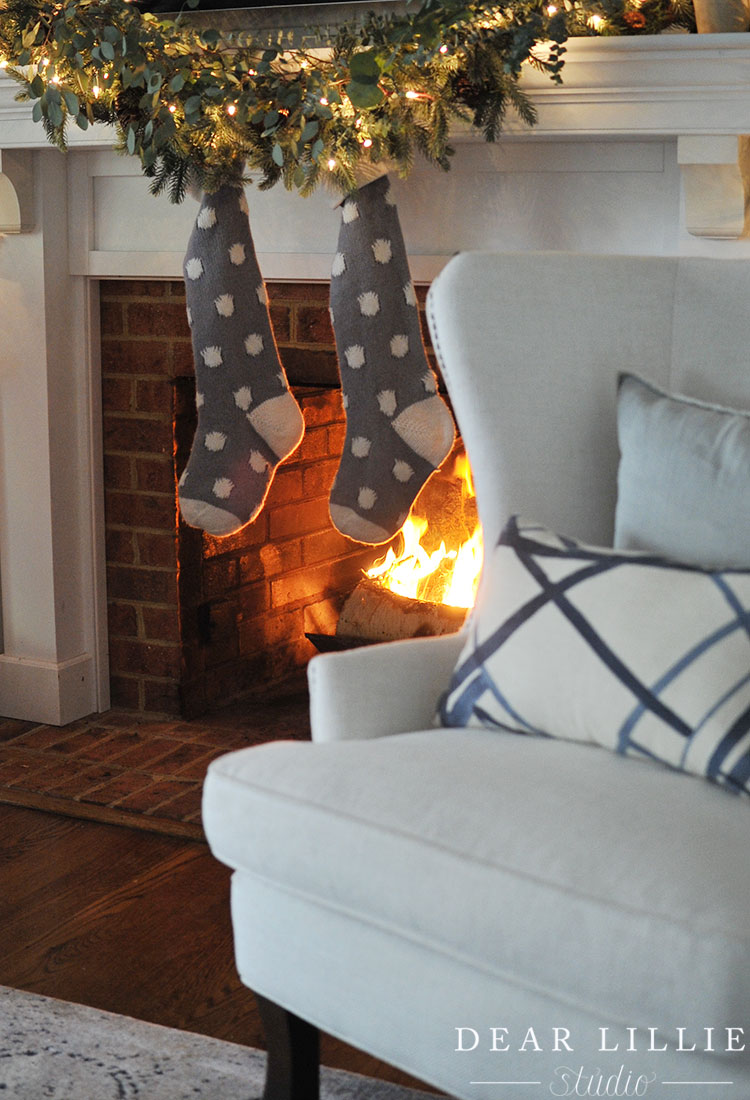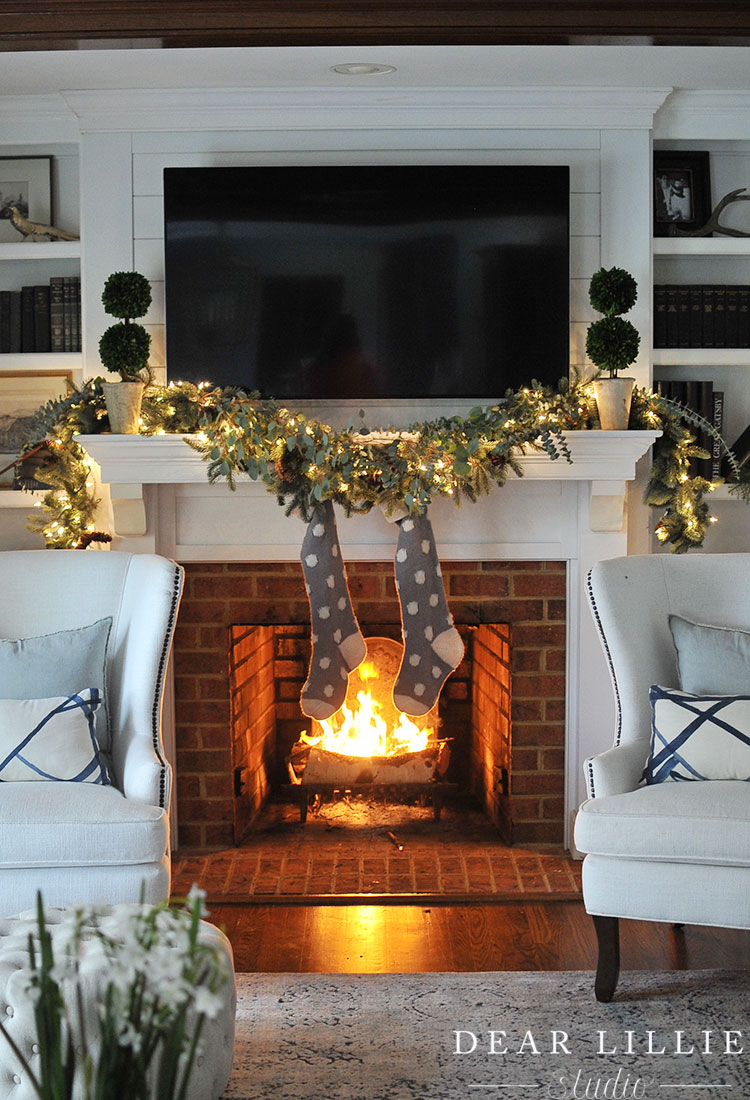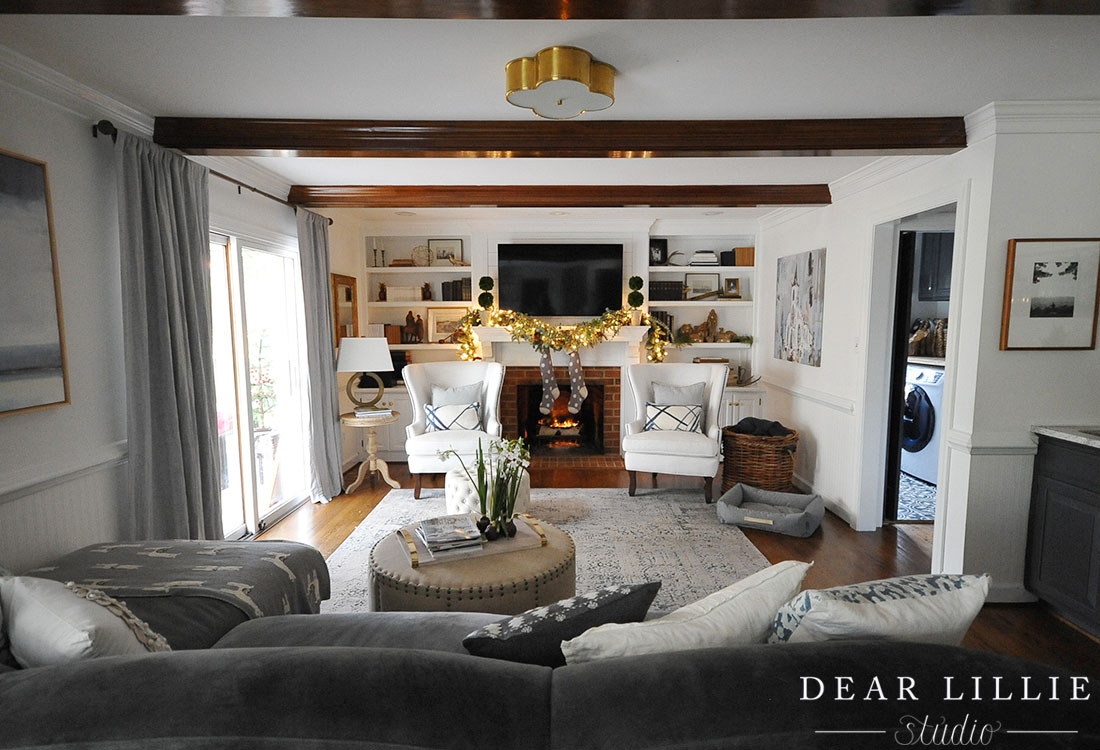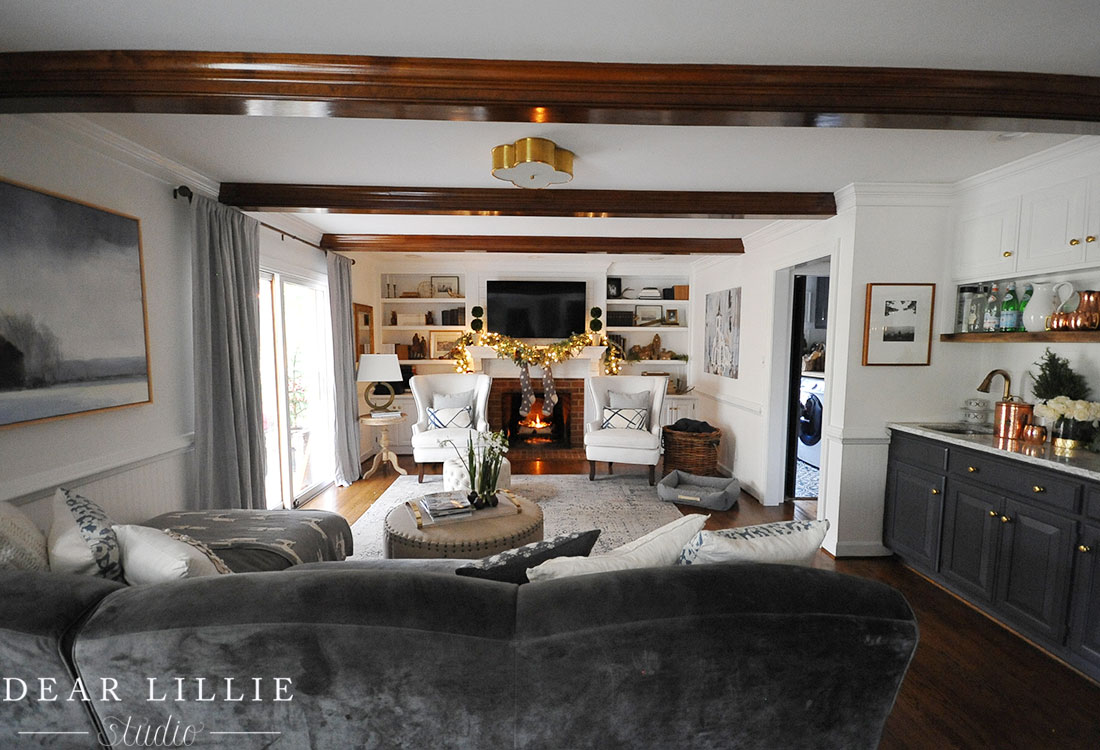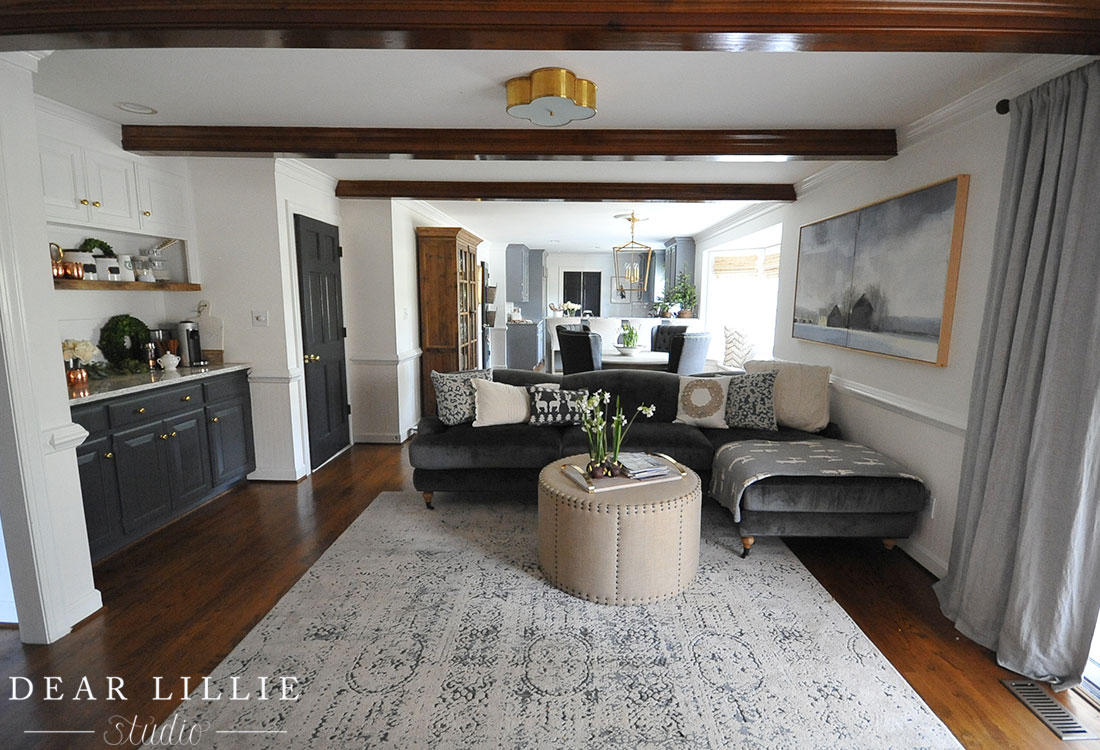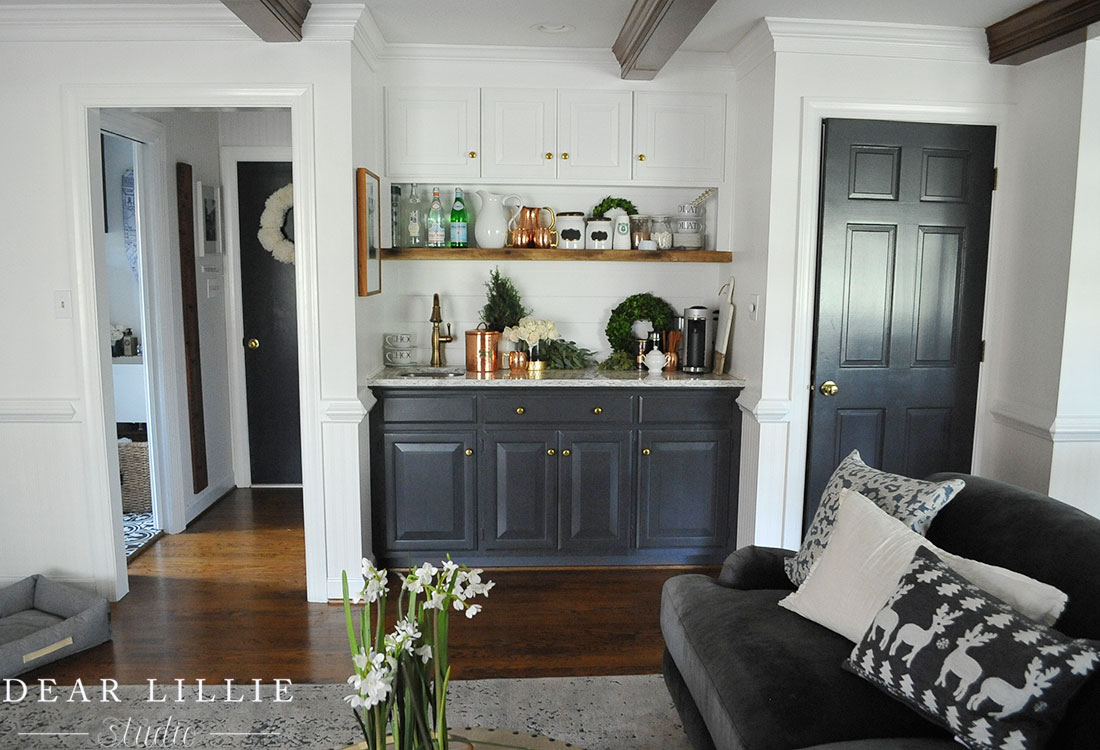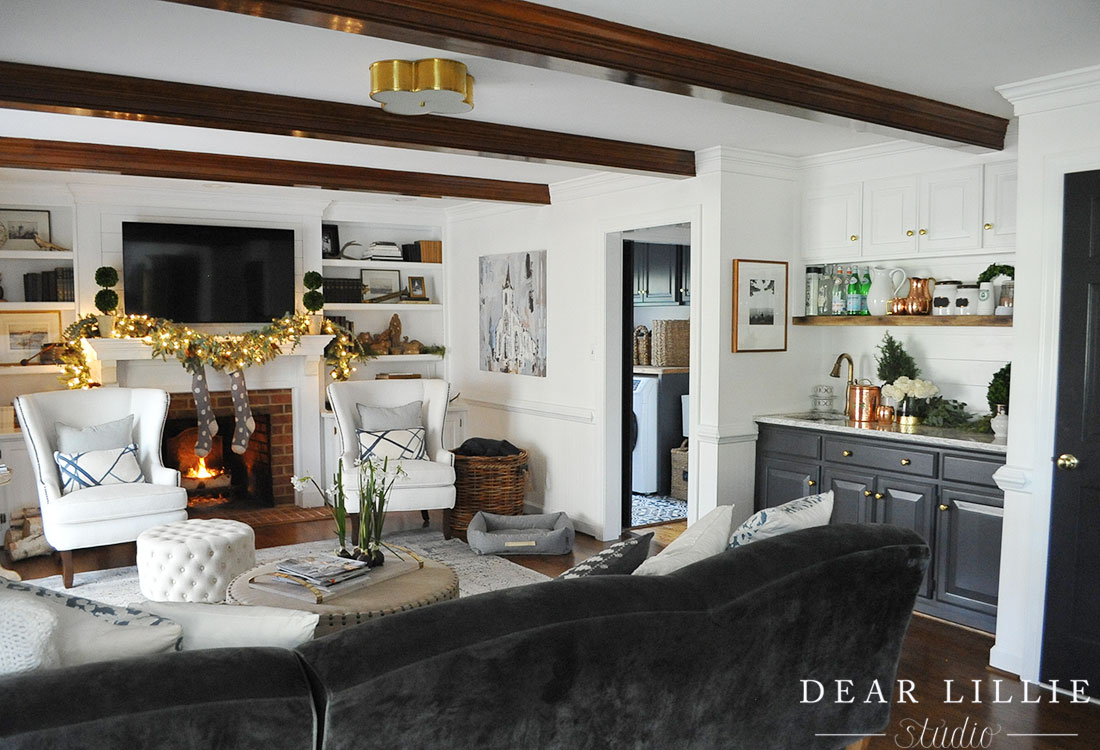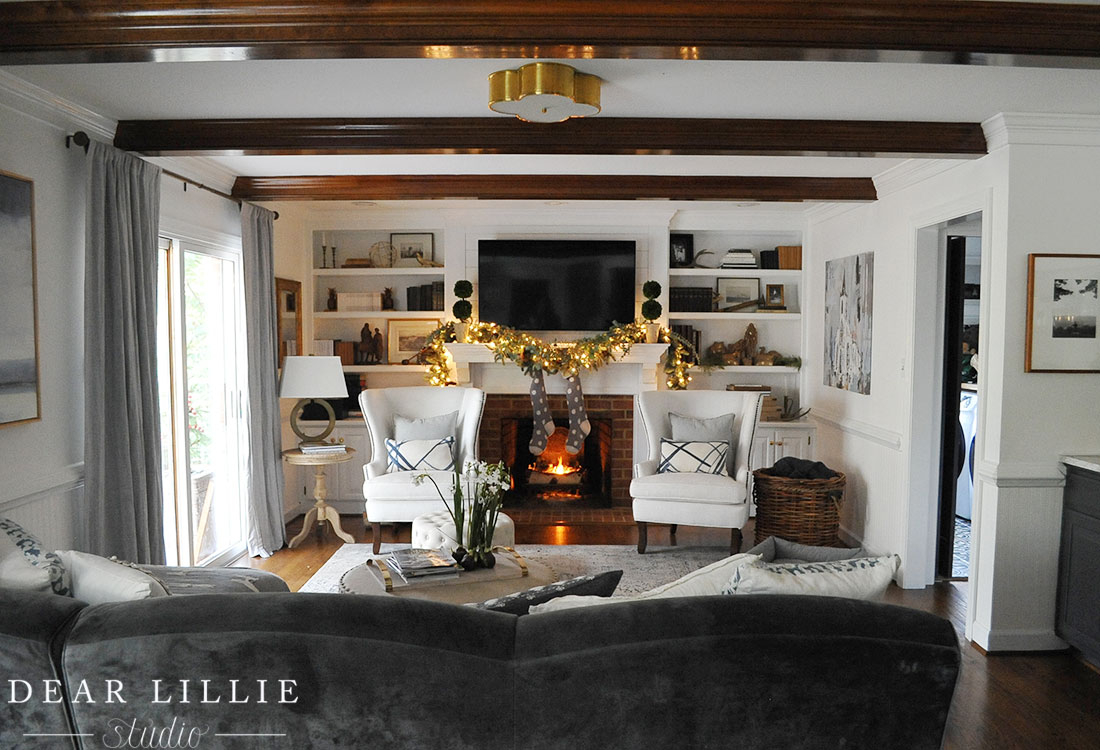 And here's what it looks like without the lights on the mantle, although honestly we just about always have them on.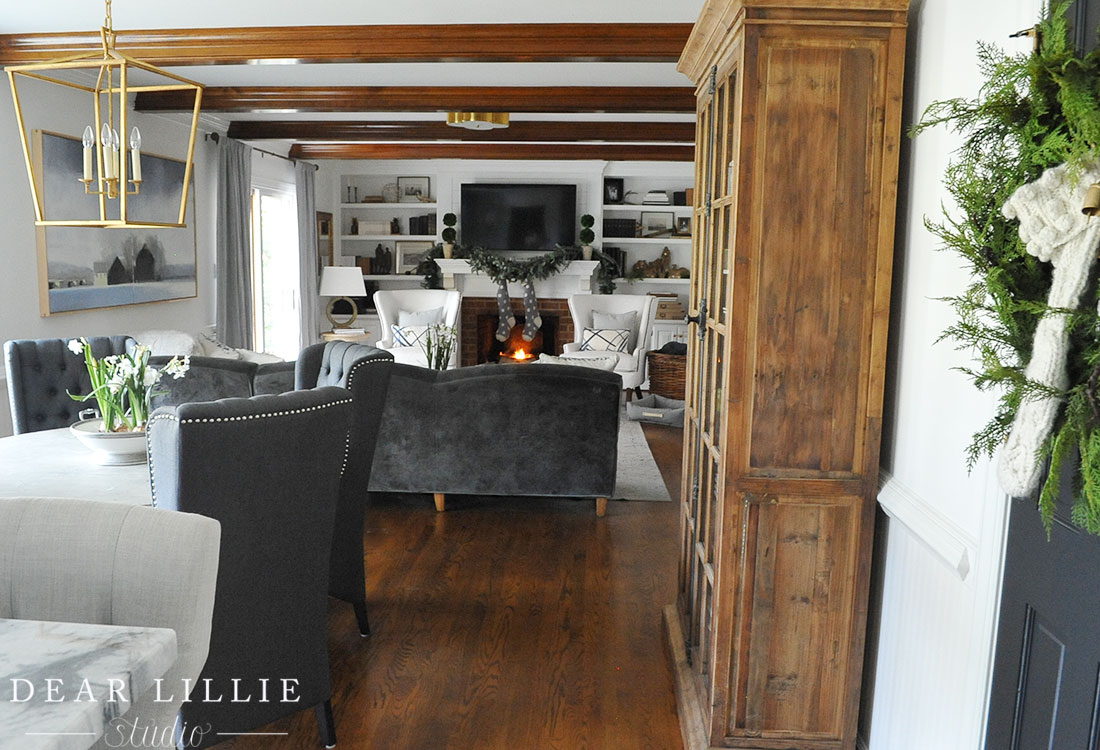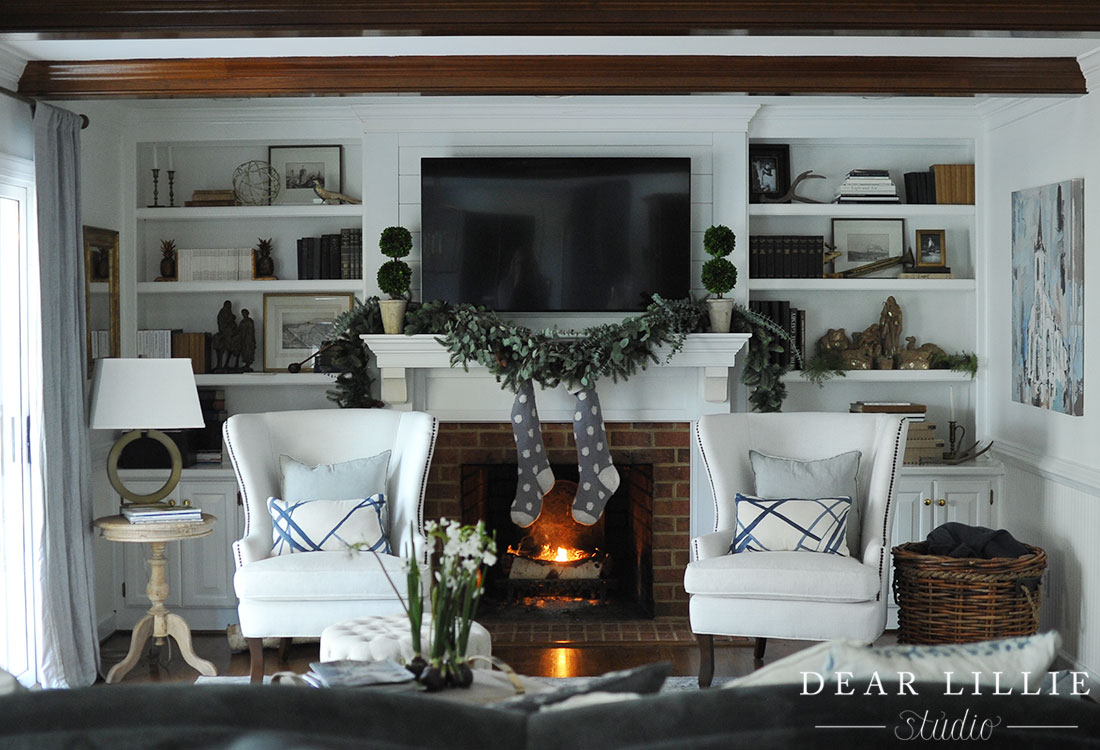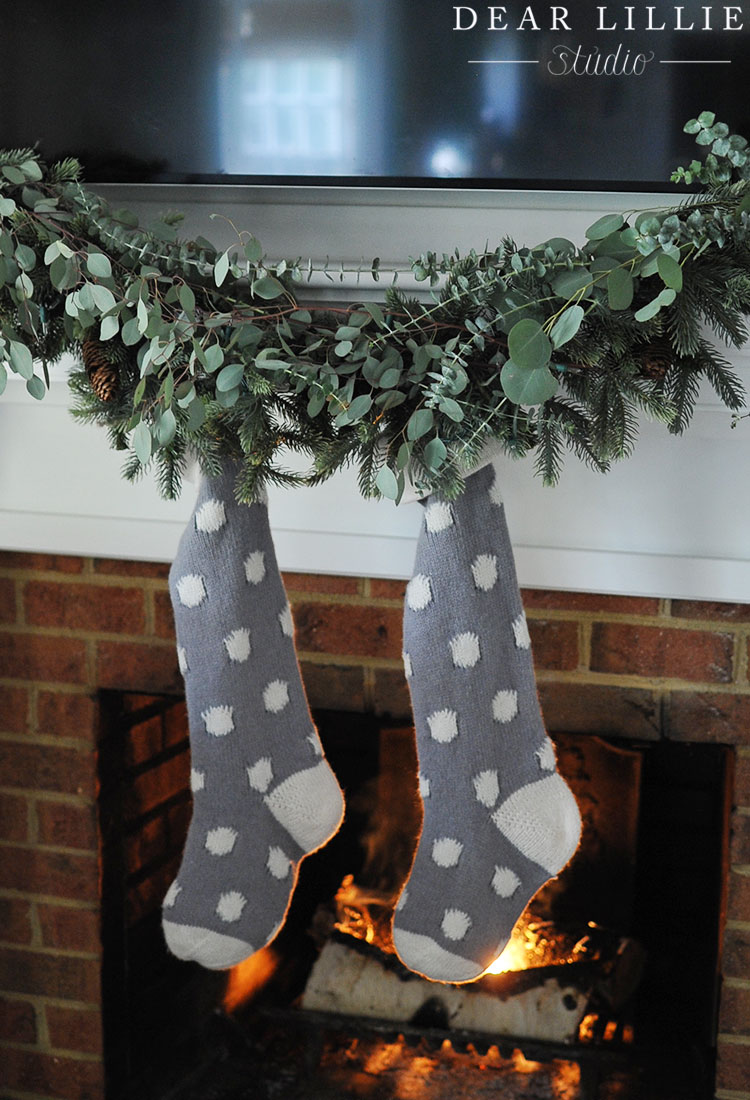 Family Room Source List:
Wall Color – Simply White by Benjamin Moore in Eggshell
Lower Coffee Bar Cabinet Color – Wrought Iron by Benjamin Moore in Semi-gloss (we will have a detailed source for the coffee bar in a future post with more closeup shots)
    Candlesticks, books and pictures – family or vintage
    Gold Orb – HomeGoods
    Photo Albums – Blurb
Right bookshelves:
    Books and Pictures – from family or vintage
Lumbar Pillows on Window Seat – HomeGoods
Throw on Window Seat – HomeGoods
That's it for today! Have an amazing Sunday and wonderful holiday week ahead!
Warmly, Jenni