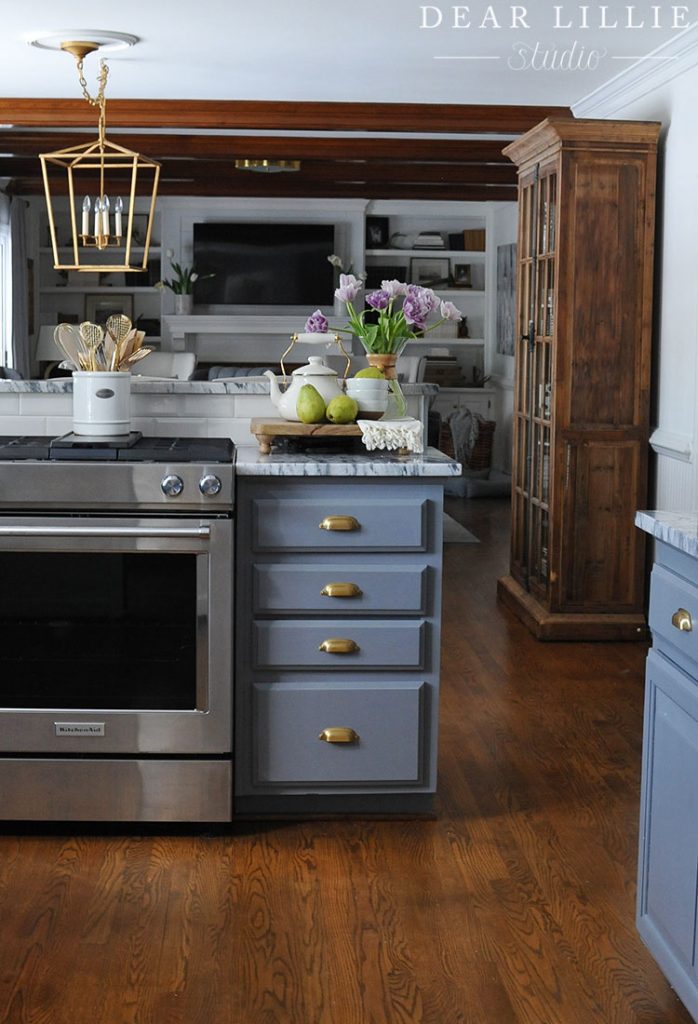 Good afternoon! I hope you all are having a wonderful week. We are having ANOTHER snow day here! Ha! My kids sure are enjoying it. I have been busy painting our master bedroom and working on a few other projects that I will be sharing soon but for today I just wanted to pop in with a few kitchen pictures. Now that the Christmas decor is gone I usually just keep some tulips and fresh fruit out. It always feels good to have a simple, fresh and clean look after the holidays. I also organized our pantry which always helps me feel ready for a new year – ha!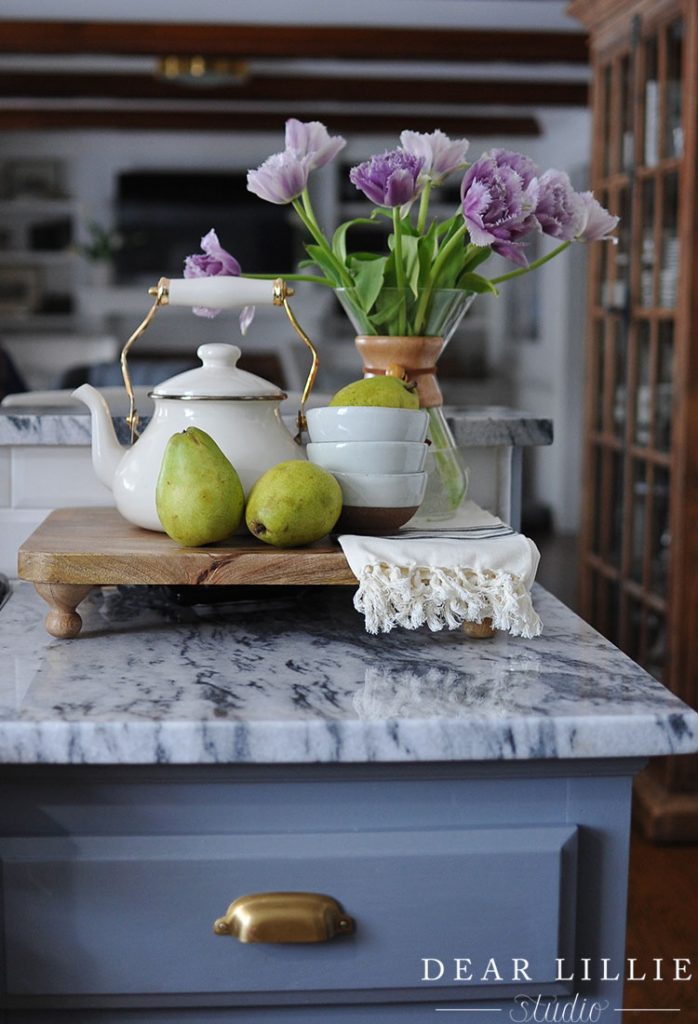 I found these fringed tulips at the Fresh Market and quickly grabbed two packs of them! Fringed tulips are my favorite kind of tulips but I only see them once in a while!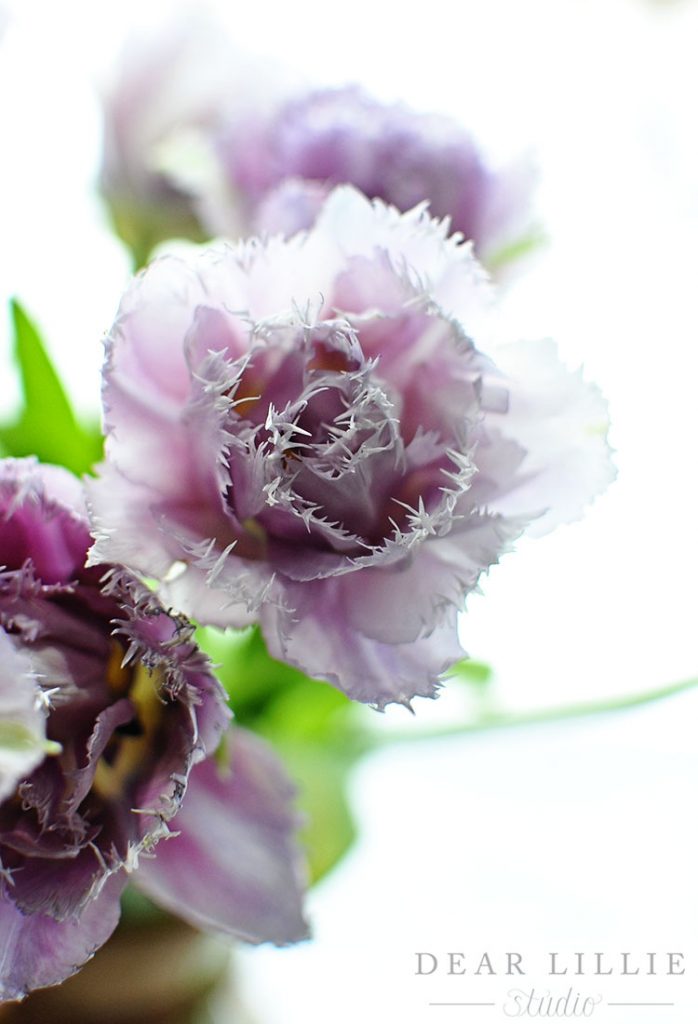 I filled a second vase with them and put them over in this corner too!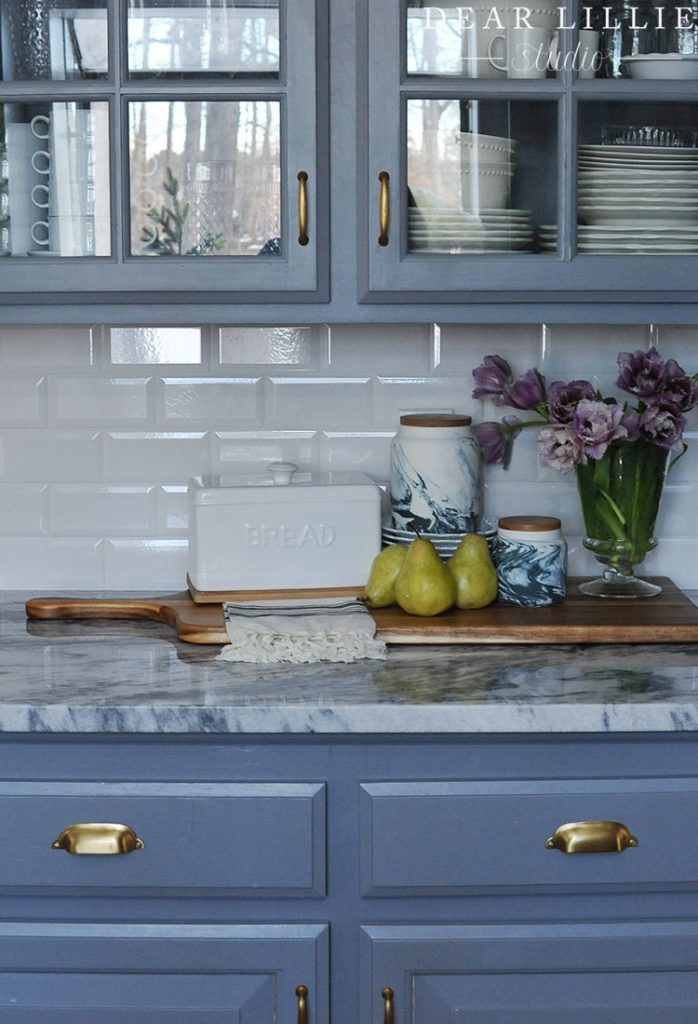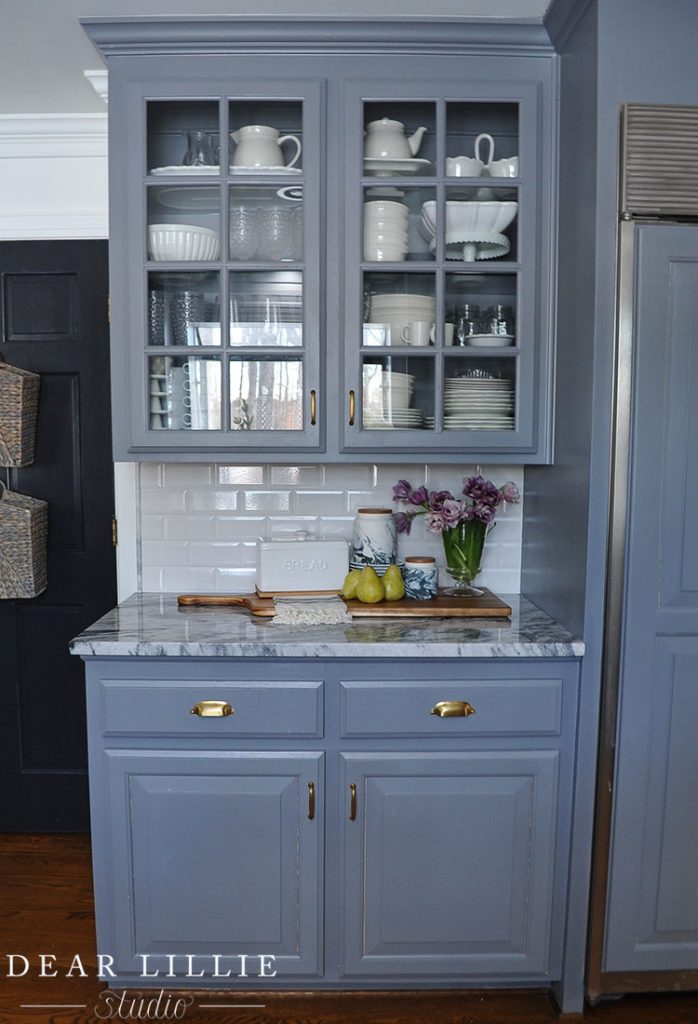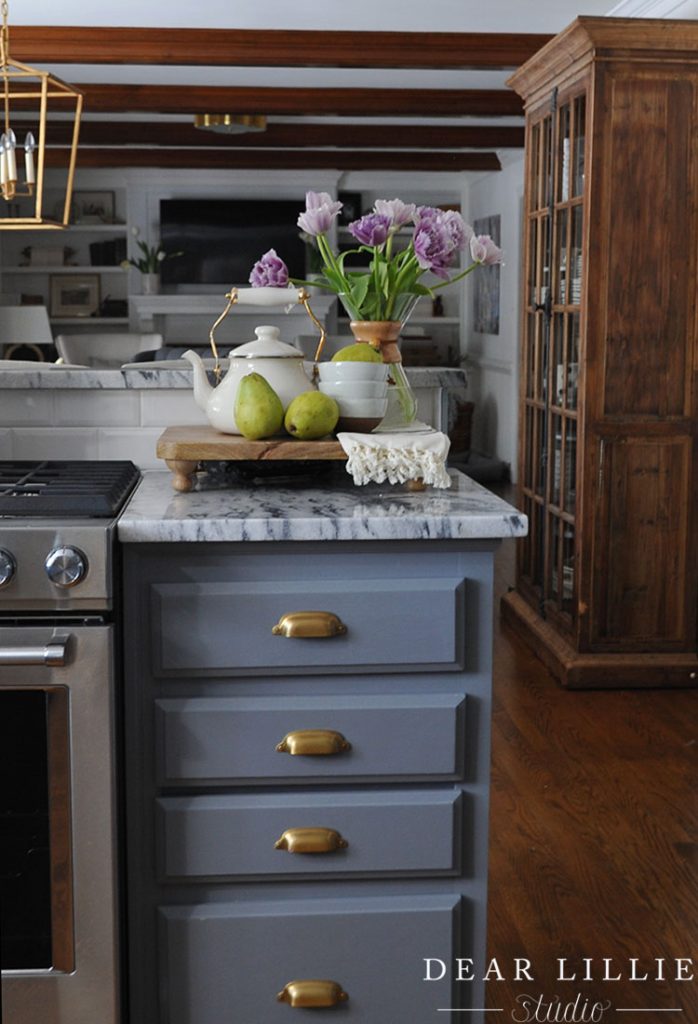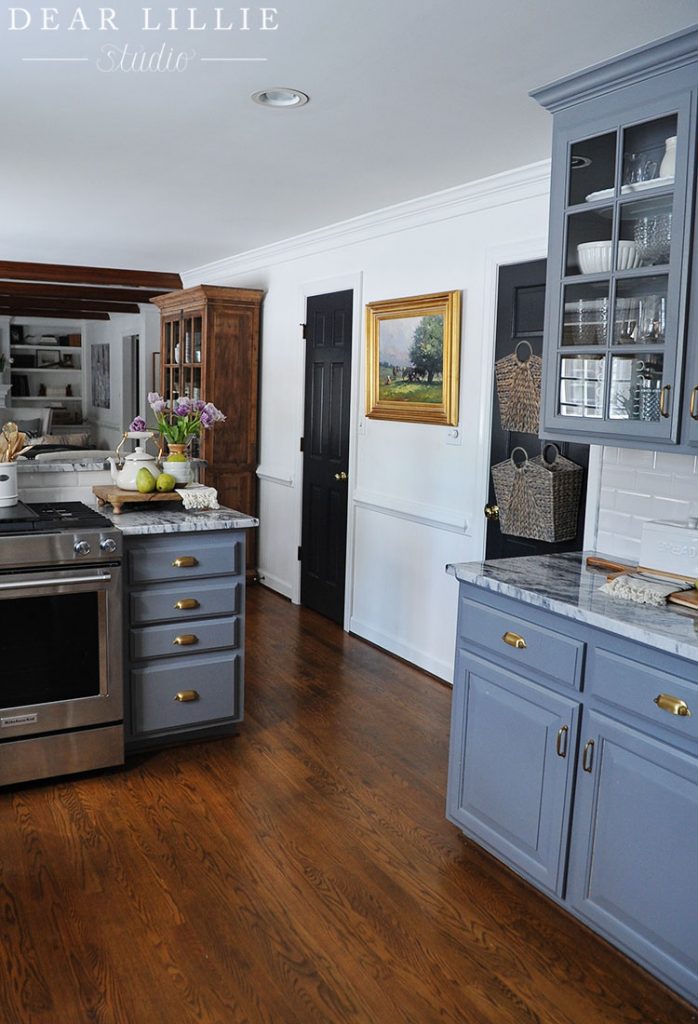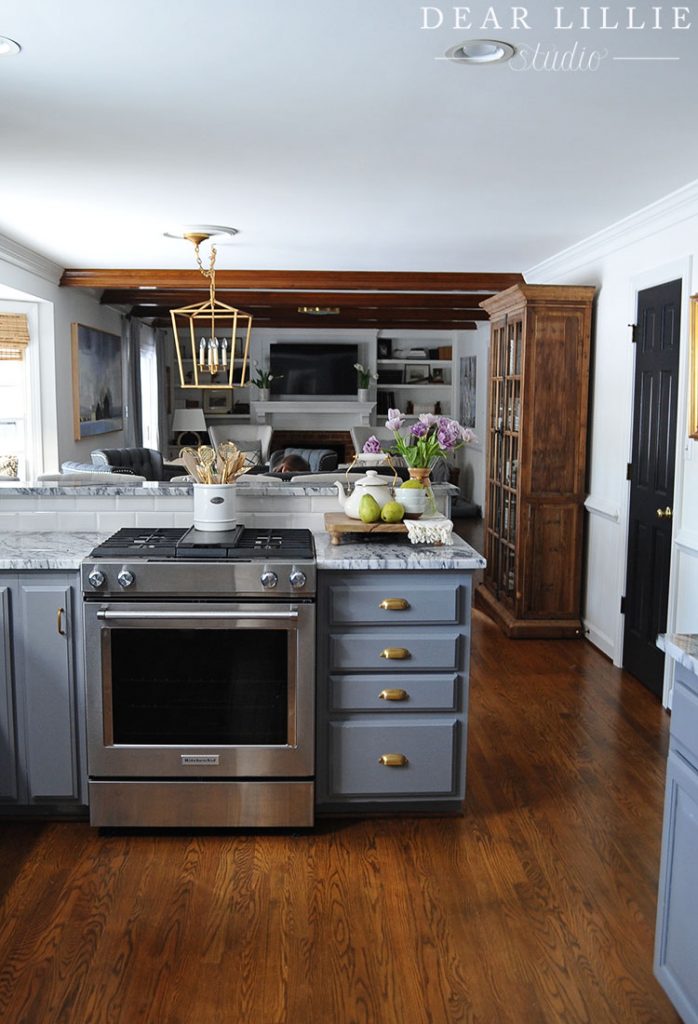 The pantry isn't really "pretty" but it is organized which makes me happy! I am hoping to add some wallpaper in here later this year and I'll share some pictures if I do. For now though it just feels good to have a nice system.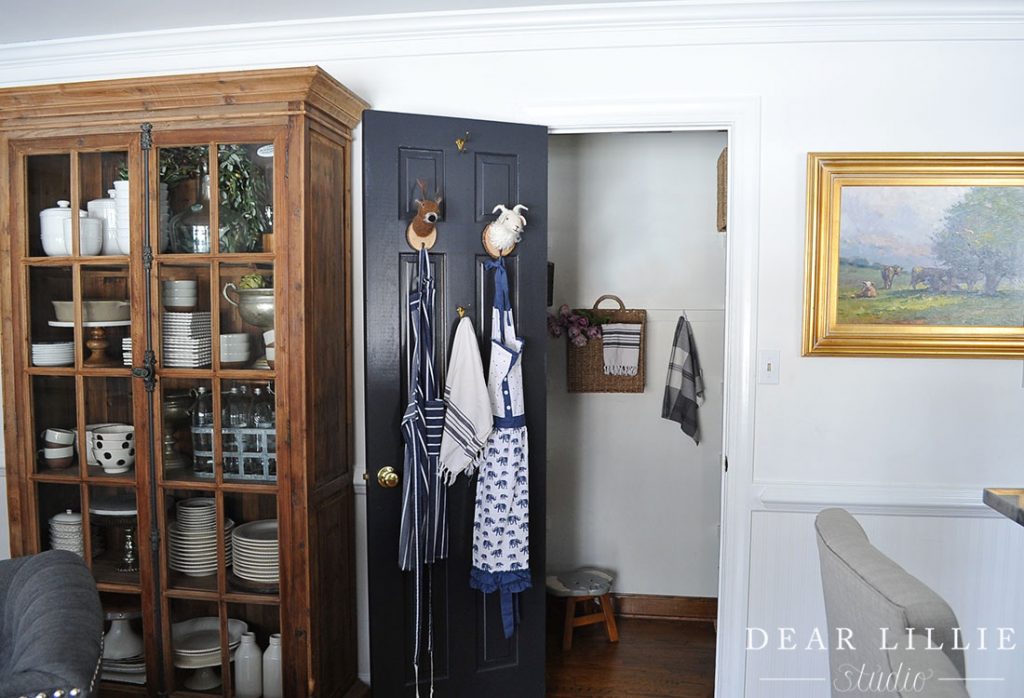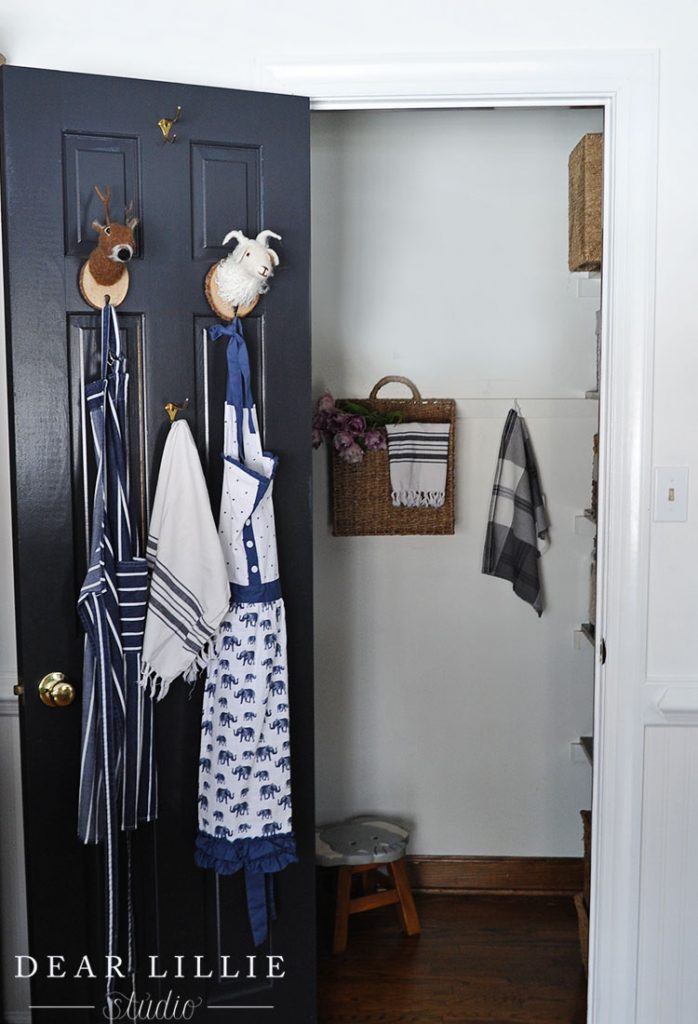 When we moved in a year ago we transferred everything from our old pantry into this one really quickly on moving day but didn't really think about placement, so it looked somewhat organized but the baskets weren't all in places that made the most sense and we didn't utilize the space as well. I took every single thing out and then scrubbed the shelves down and cleaned it out and then tried to organize things a little better for this house – for instance having snack and fruit in easy to reach places for the girls and things that we don't need as often up higher.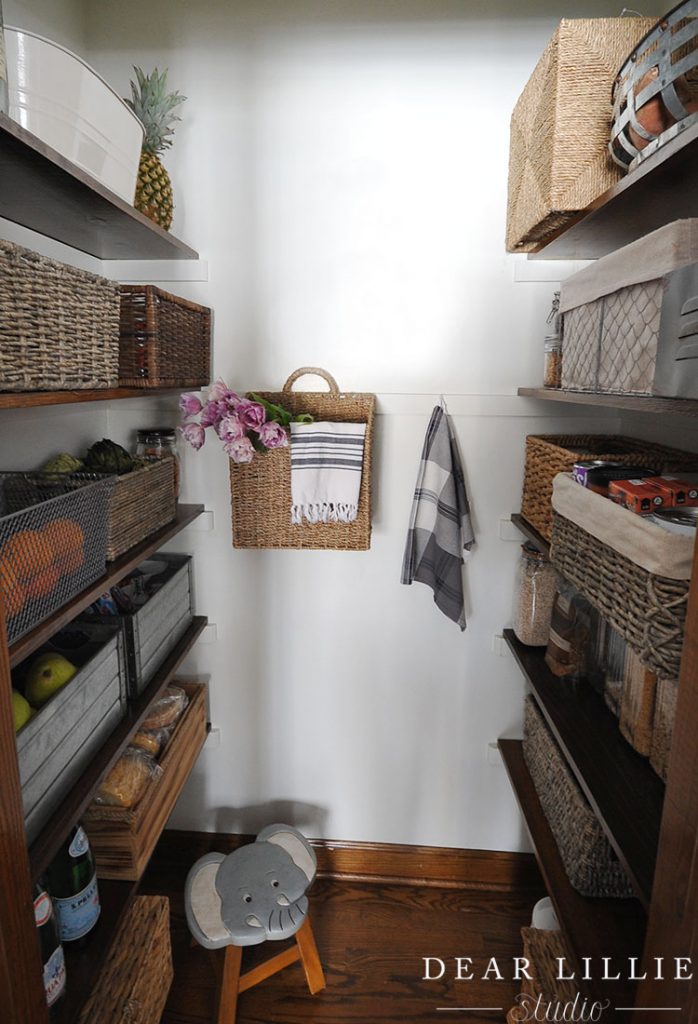 One basket is full of all sorts of pastas, another full of different breads, another full of soups, another full of potatoes and sweet potatoes, some have fruit, and other one has things like peanut butter, sun butter and other things like that. We keep most of our baking supplies, sauces and other things like that in our kitchen cabinets.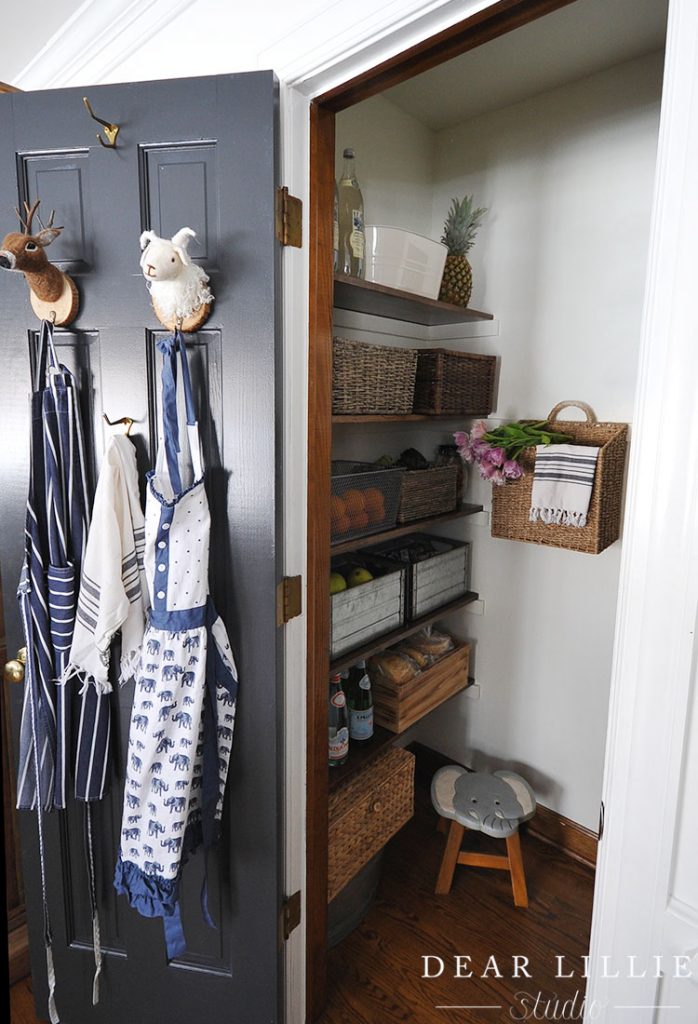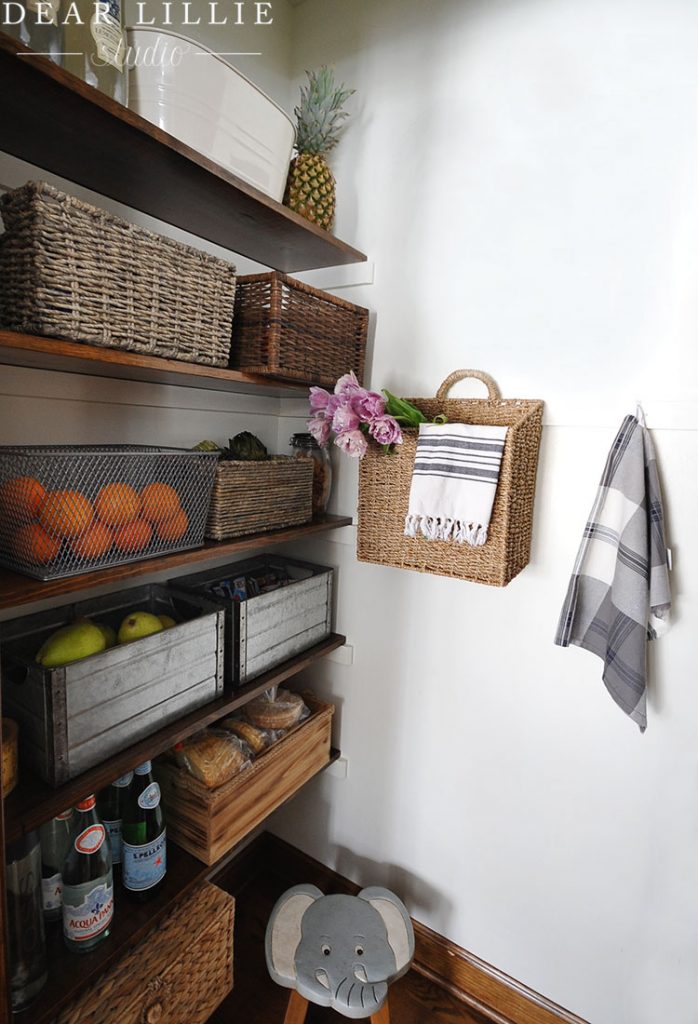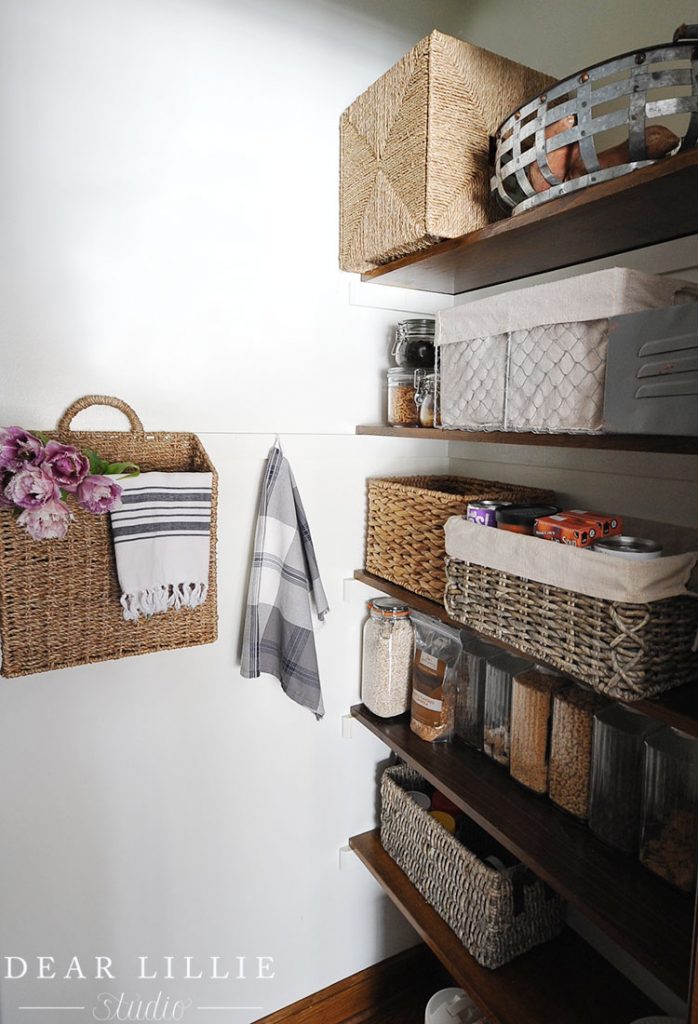 KITCHEN SOURCES: 
Oil Painting – Gift from Family
Bowls on Wood Tray – Caravan Home
Utensil Holder – Williams-Sonoma 12 years ago
Little Animal Stools – HomeGoods
Pillows on Window Seat – HomeGoods
Faux Fur on Window Seat – Ikea
Animal Hooks on Door – Dear Lillie Collection at Painted Fox
Back Wall Basket – World Market
Towel on Back Wall – Target years ago
Left Shelves:
      Stool – HomeGoods
Right Shelves –
     Baskets – IKEA, World Market, HomeGoods and Target
     Canisters – World Market
     Cereal Jars – World Market
I hope you all have an amazing rest of the week! We will be back Saturday with a post from Jason!
Warmly, Jenni