I hope you all are having a wonderful week so far! We are excited today to share some changes we made to our master bedroom. I originally was planning on painting the walls in our master dark but then ended up going with white. I kept thinking about the dark walls though and finally decided to do it last week which was perfect timing for some new bedding that we were getting from our partner, Serena and Lily! And guess what – they are offering our readers a 15% discount. Use the code DEARLILLIE15 at checkout!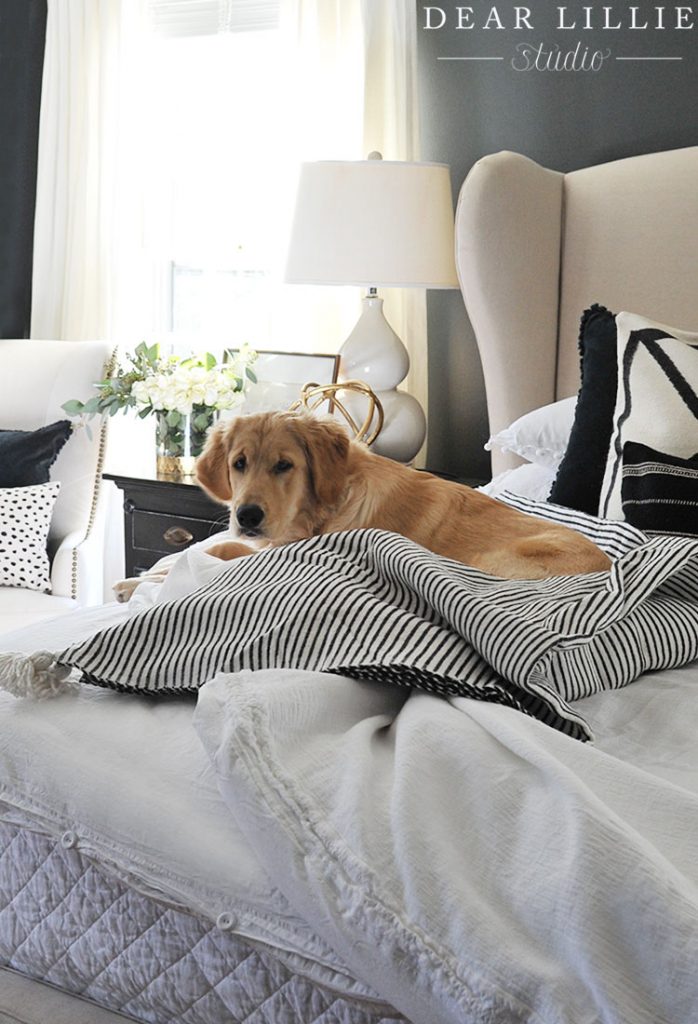 I absolutely LOVE our new bedding from Serena and Lily, and so does Miss Ruby Mae – ha! We started off with their Santa Monica Sheet Set. I love the double ruffle edge  on the top sheet and the pillow cases and the deep fitted sheet. Then we added the duvet cover to the end of the bed. We went with the Mar Vista Matelasse Duvet Cover because it was simple and elegant and that it had that delicate ruffled edge on the end of the duvet.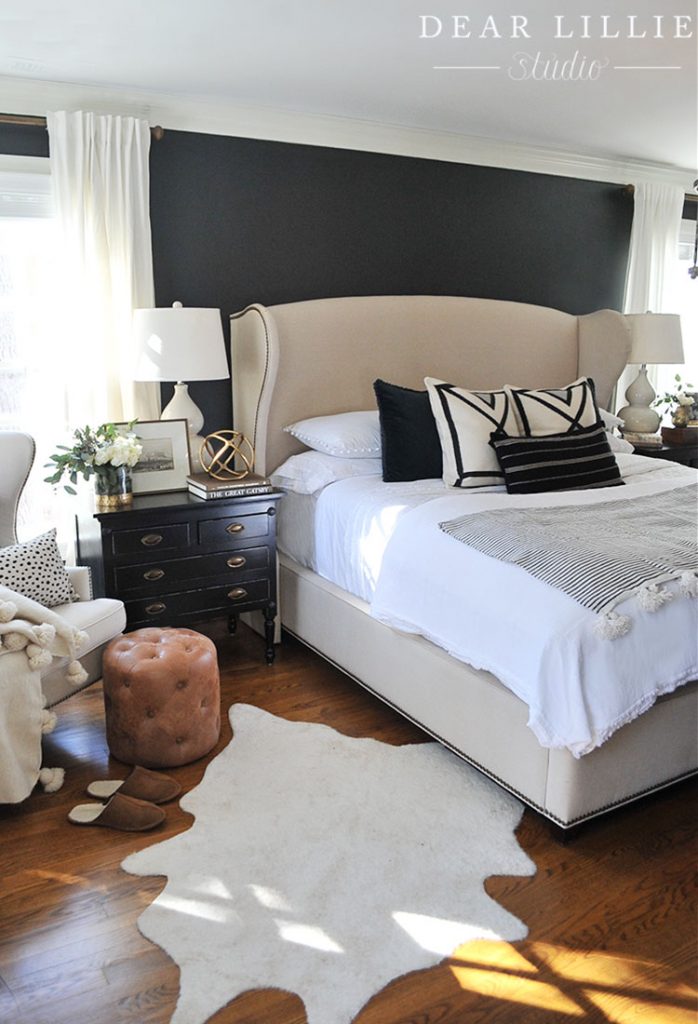 We added this gorgeous Casablanca Vintage Striped Throw on top of the duvet. It is a beautifully handwoven in Morocco and I love the mix of simple classic stripes and playful pom poms!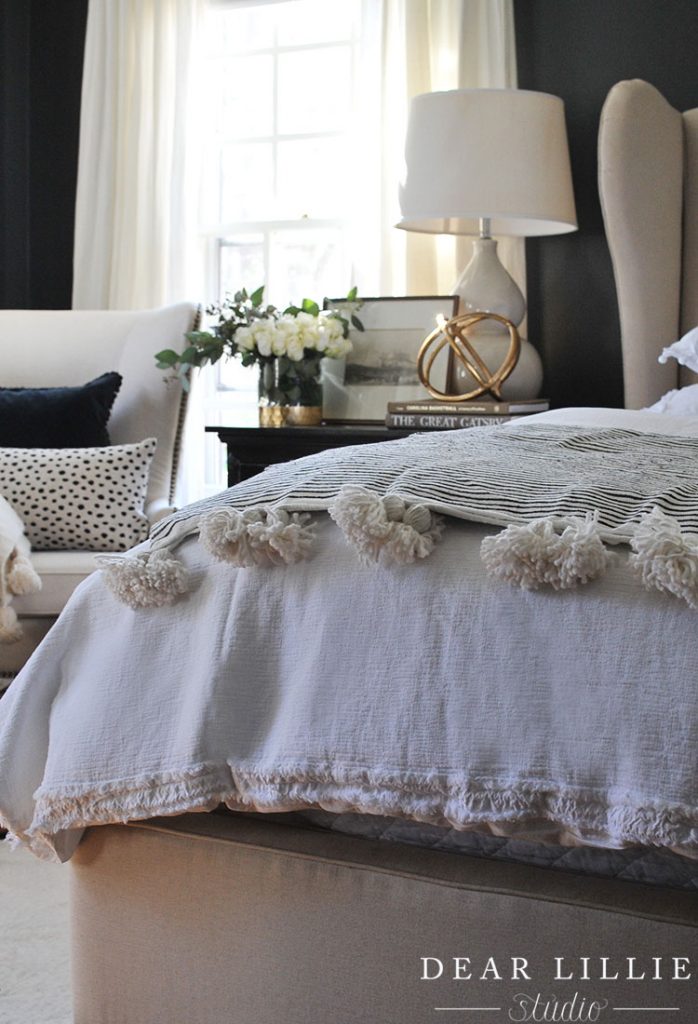 To finish the bed off we added some of these beautiful pillows. The bold Nolan Pillow Covers are also hand woven and add a modern and graphic touch to the room that I love and I really like how they play off of the dark wall color! In front of those we added a classic style lumbar pillow, The Peruvian Stripe, that is made by hand with an extra soft cotton.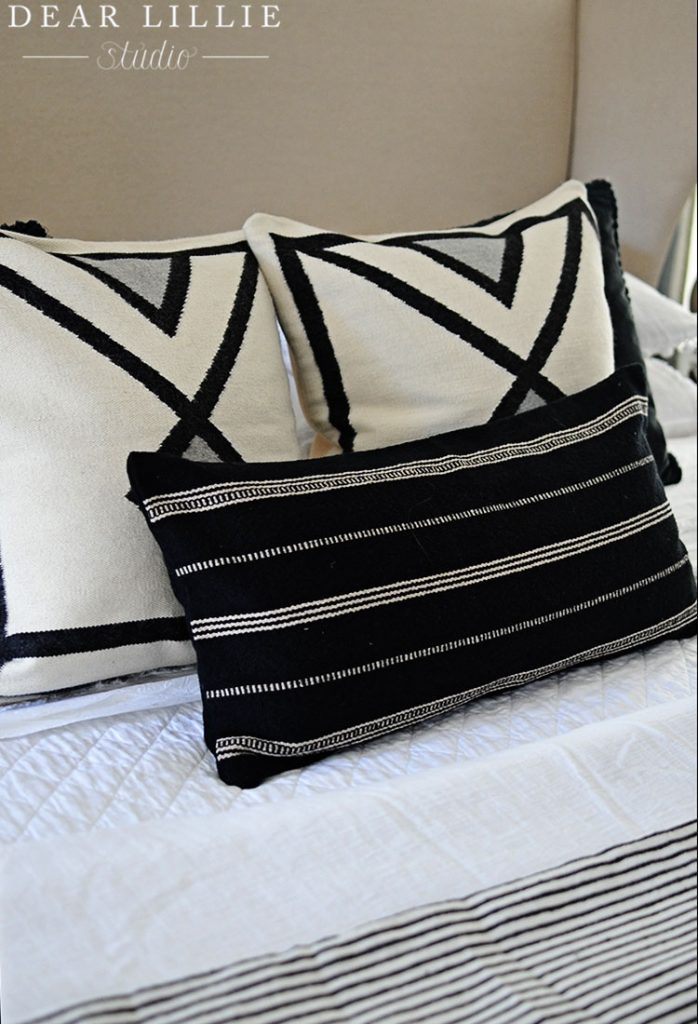 I love that although the overall feel of the room is somewhat masculine, the fun touches like the pom pom trim on the throw and the ruffled edge on the sheets and duvet add a softer more feminine touch. I am one of those weird people that makes their bed every single morning, often  before I even hop in the shower. I love the feeling of starting off my day with a neatly made bed. It helps me mentally start my day and I love walking in to see it every night before I crawl in bed. Adding these luxurious new bed linens has made me especially enjoy crawling into bed each night!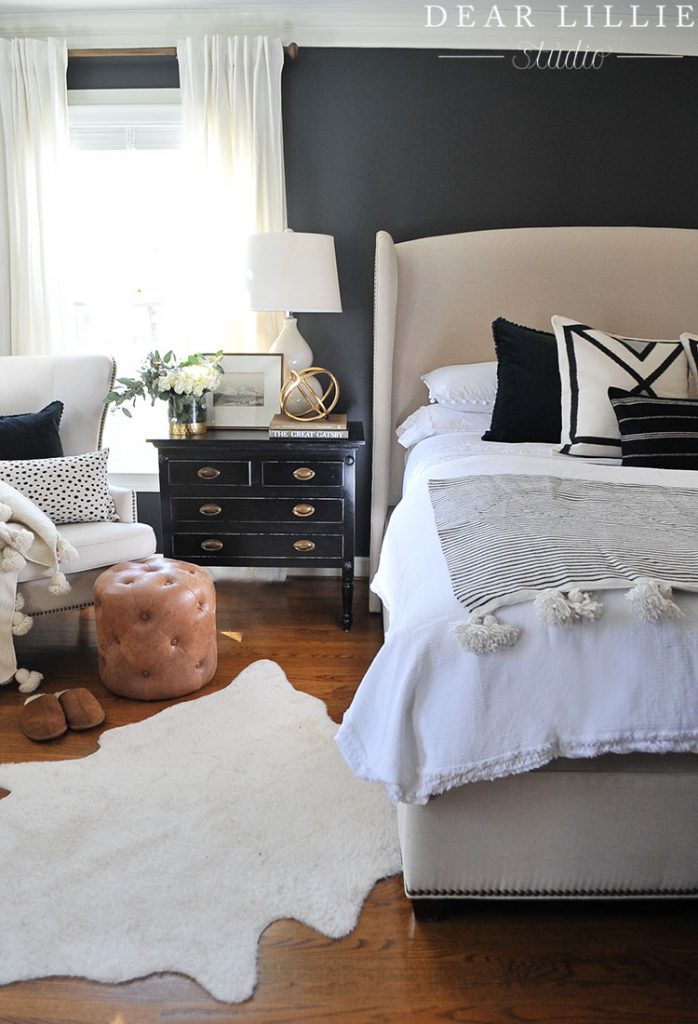 Here are a lot more pictures of the new dark walls and new bedding: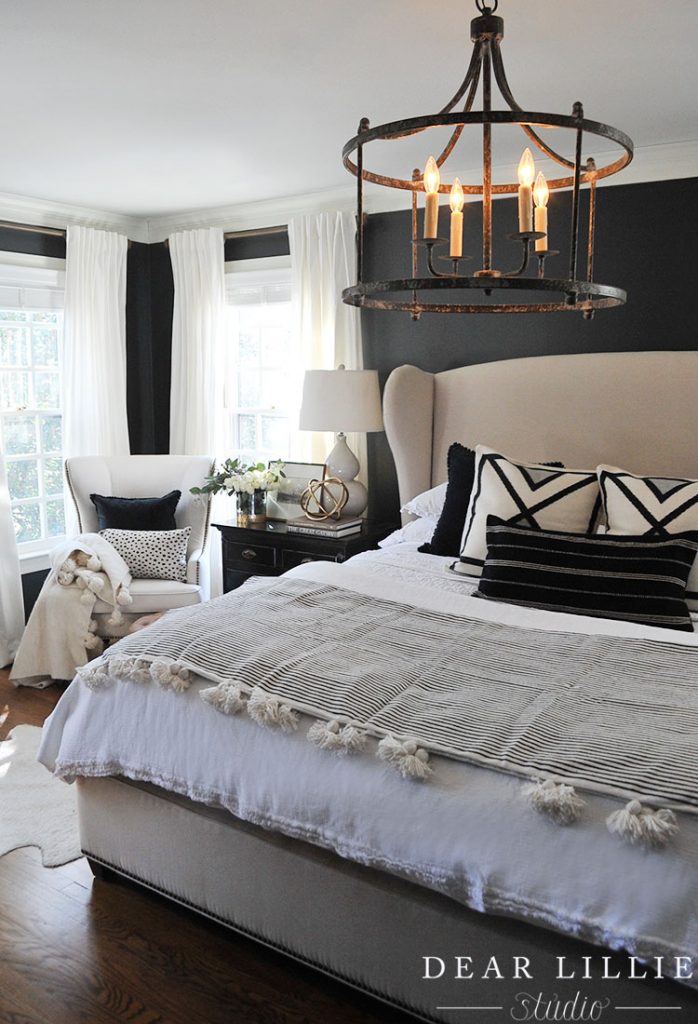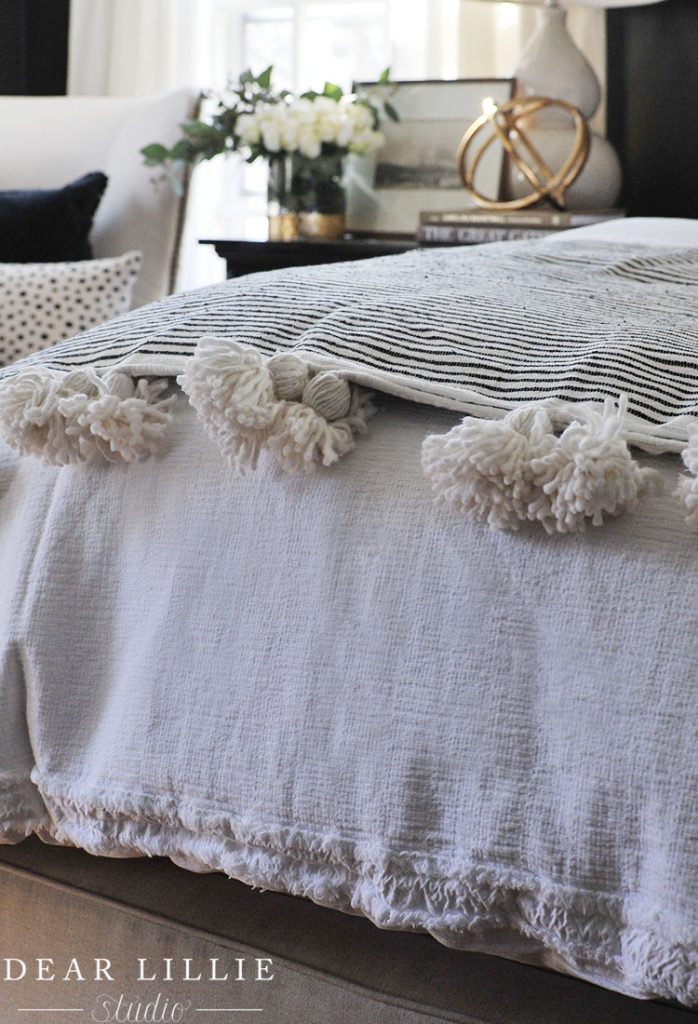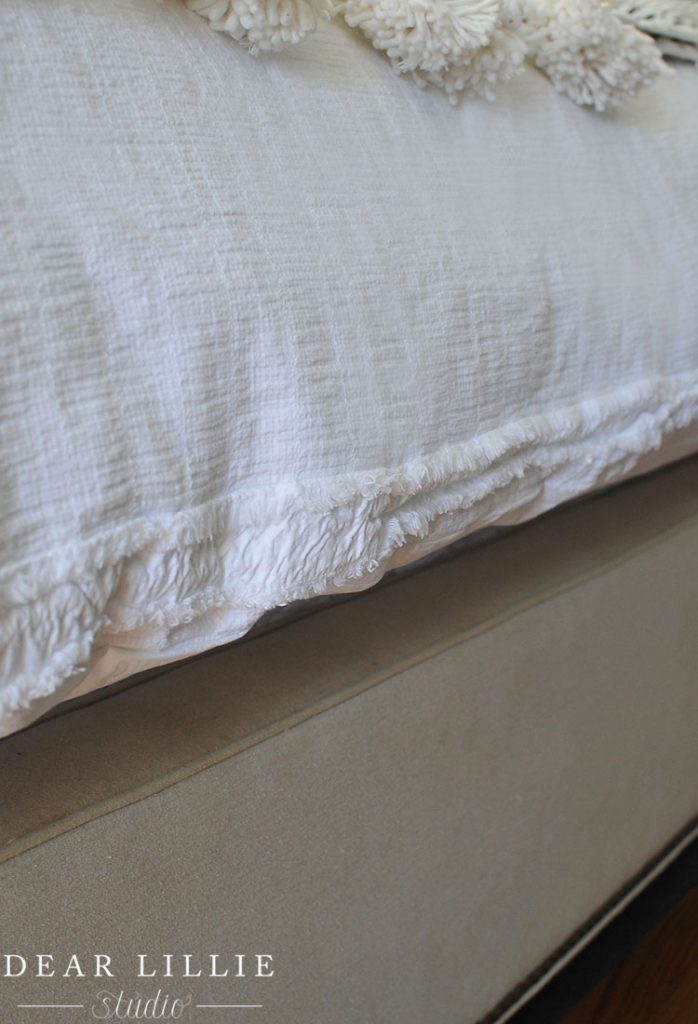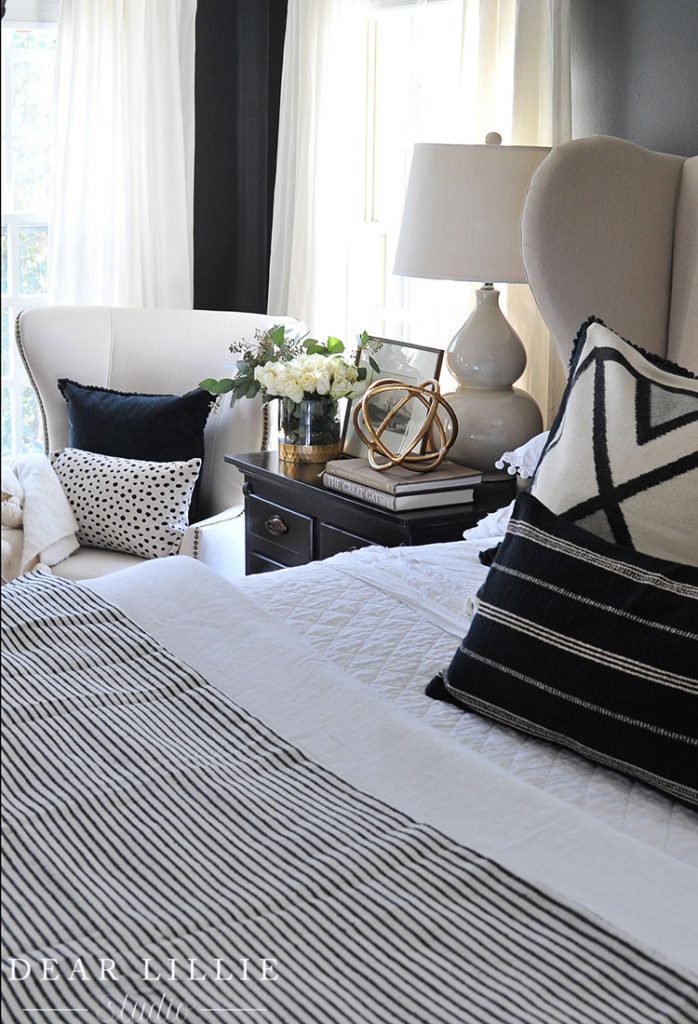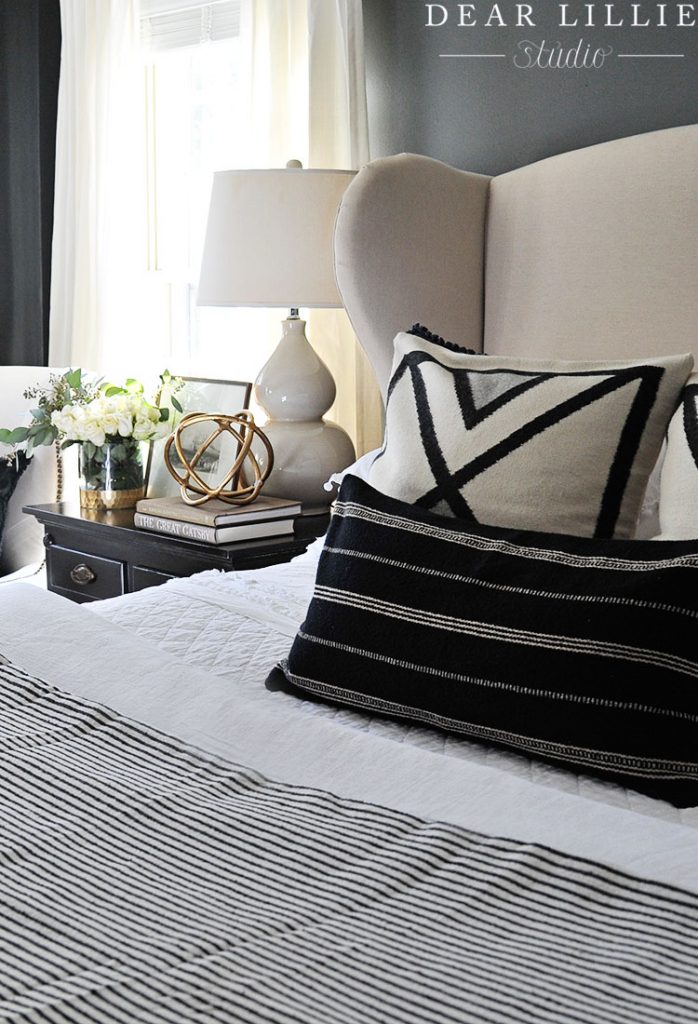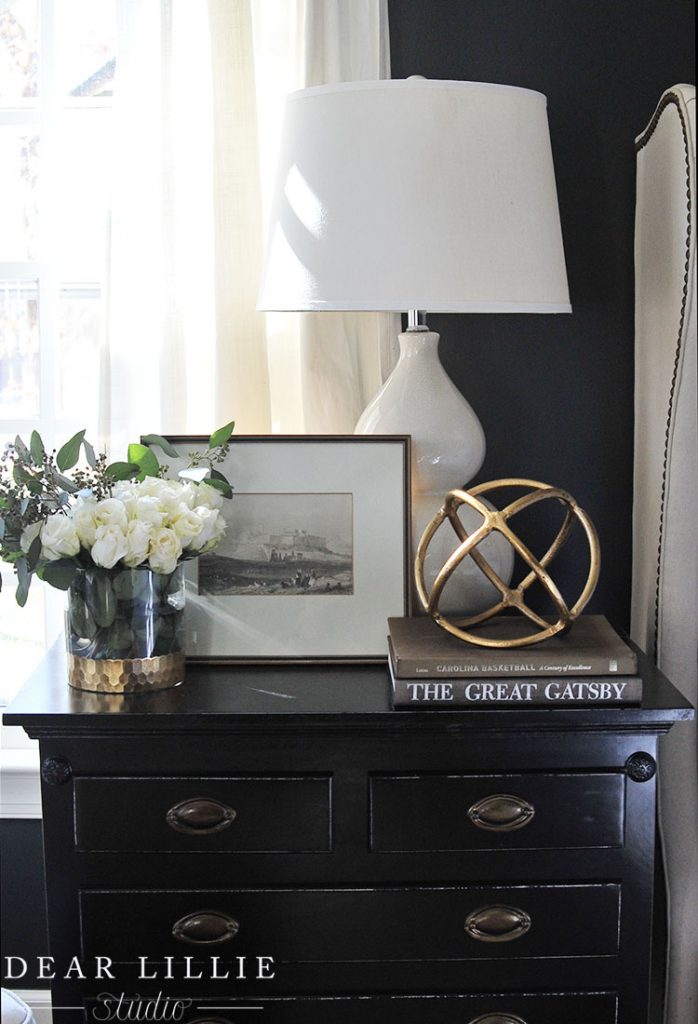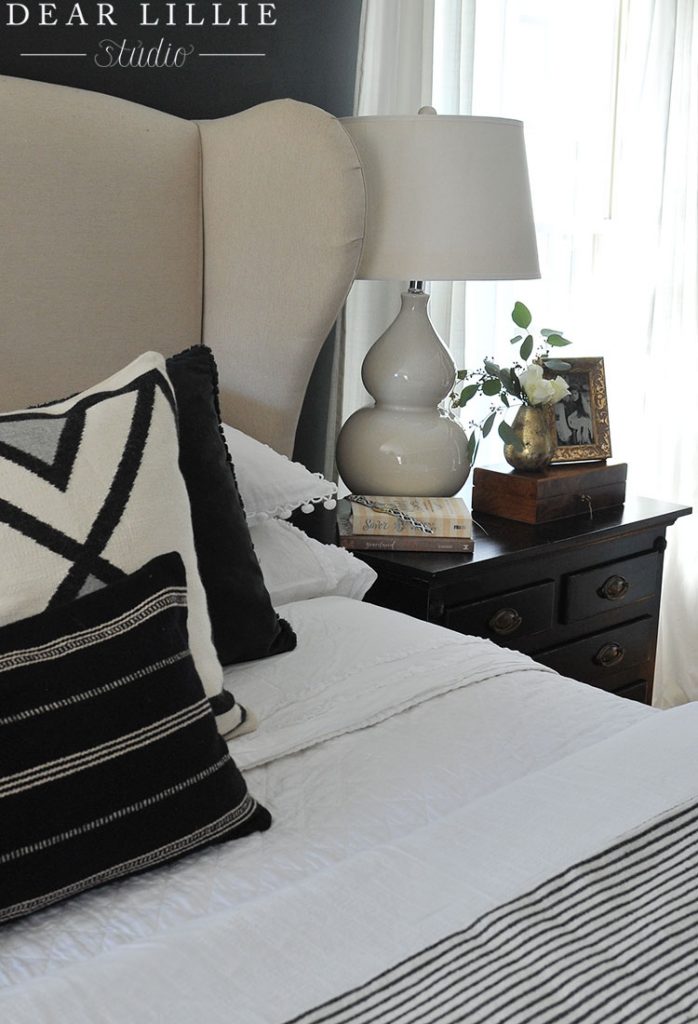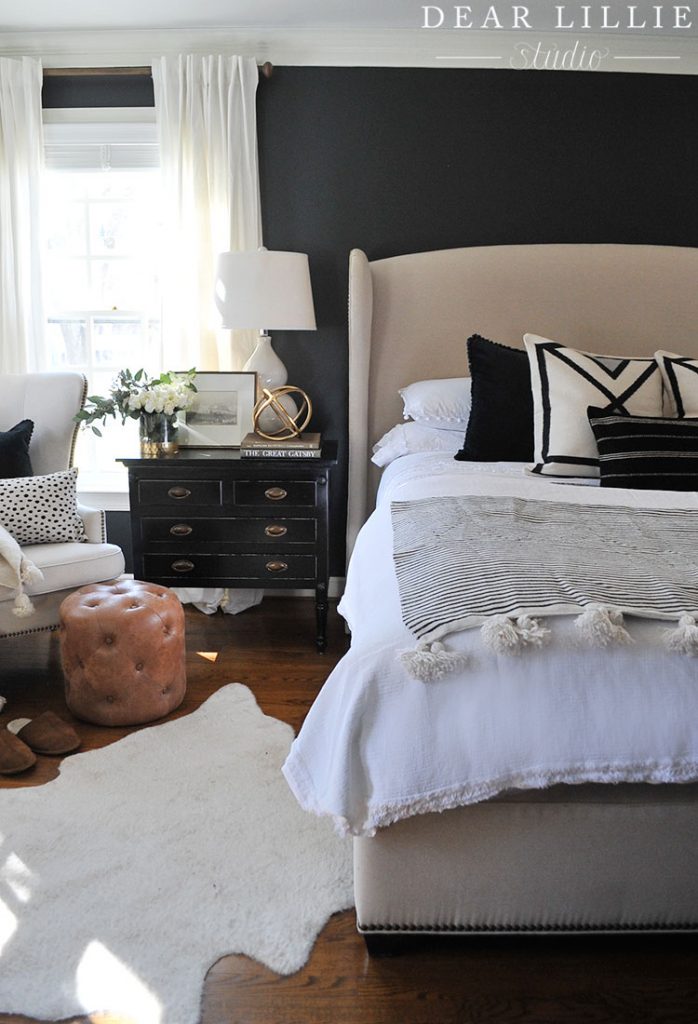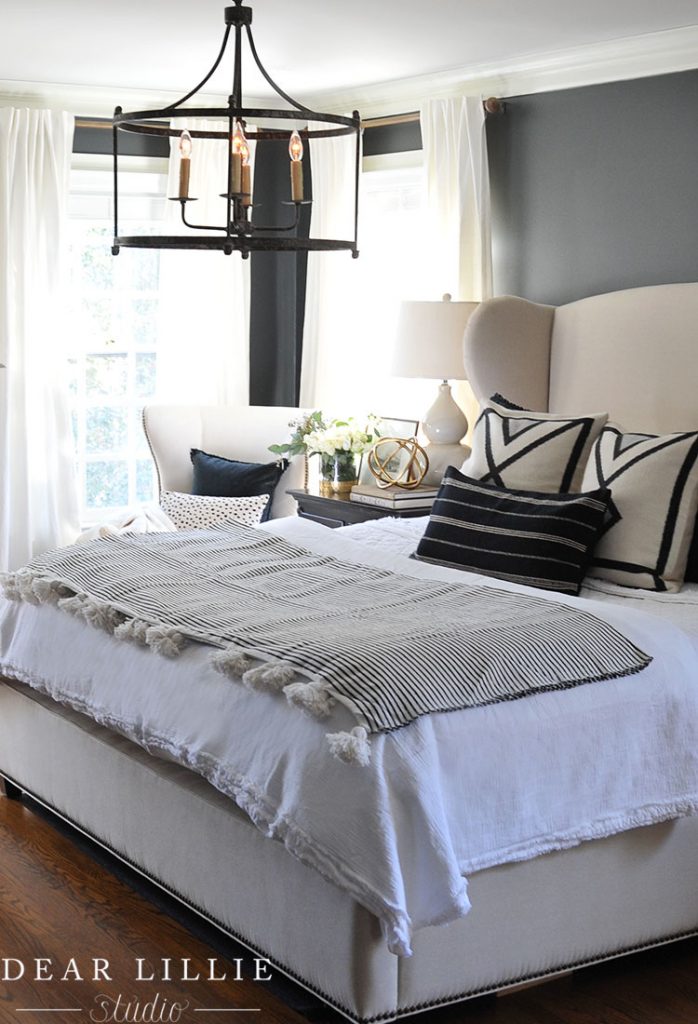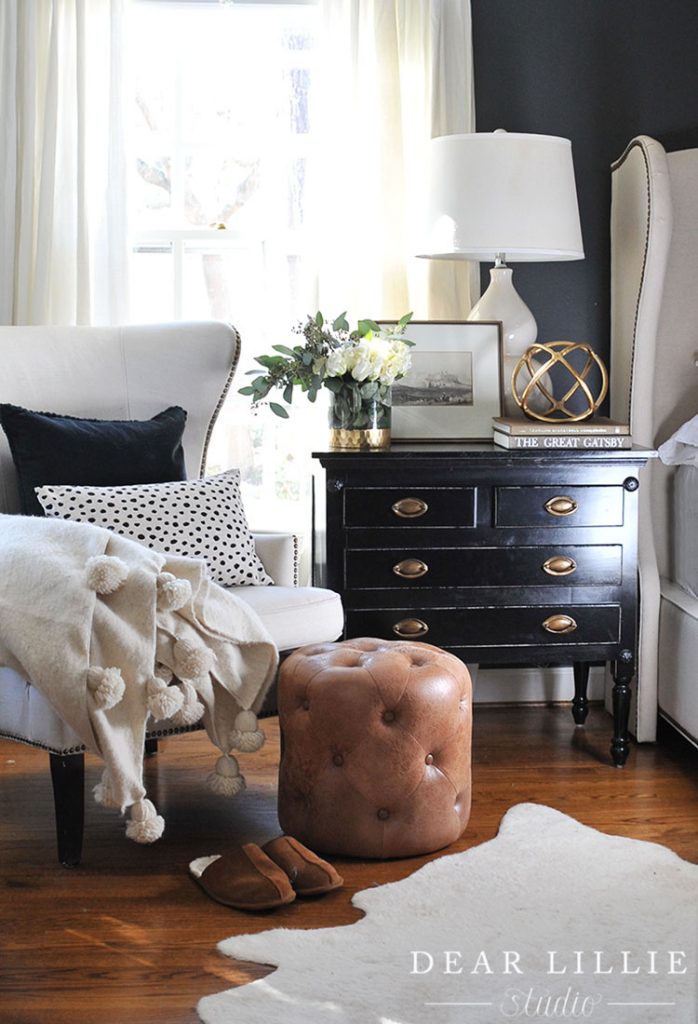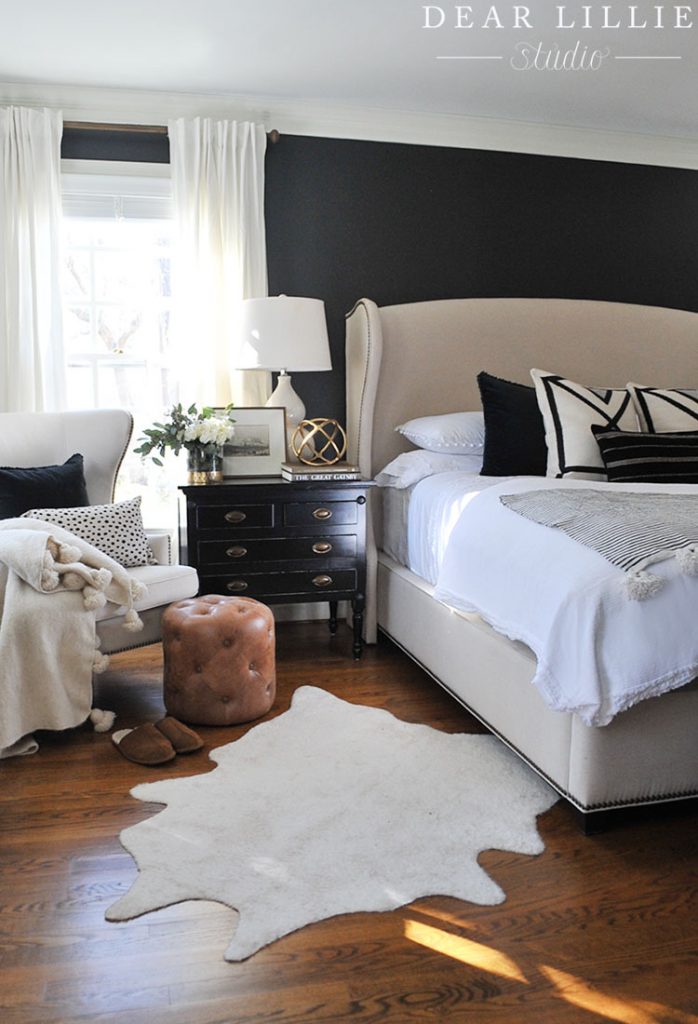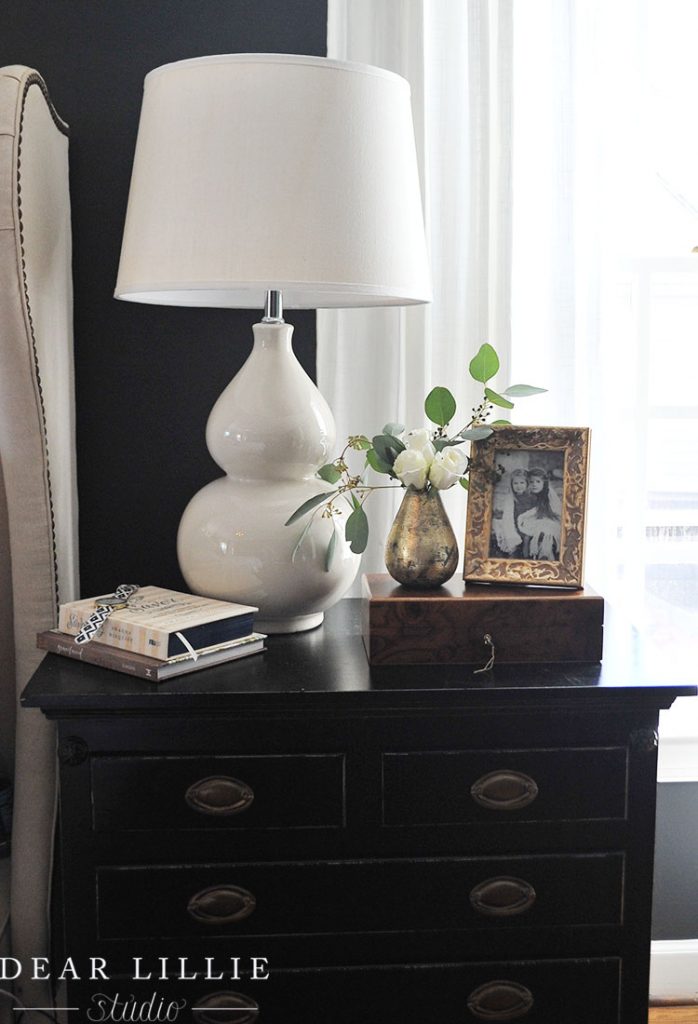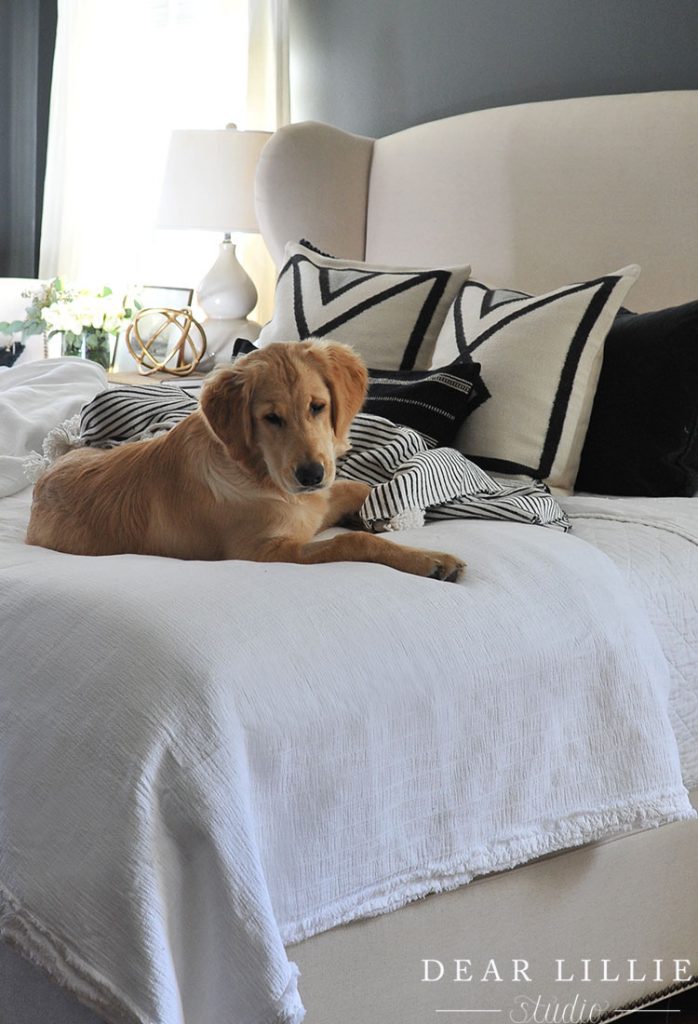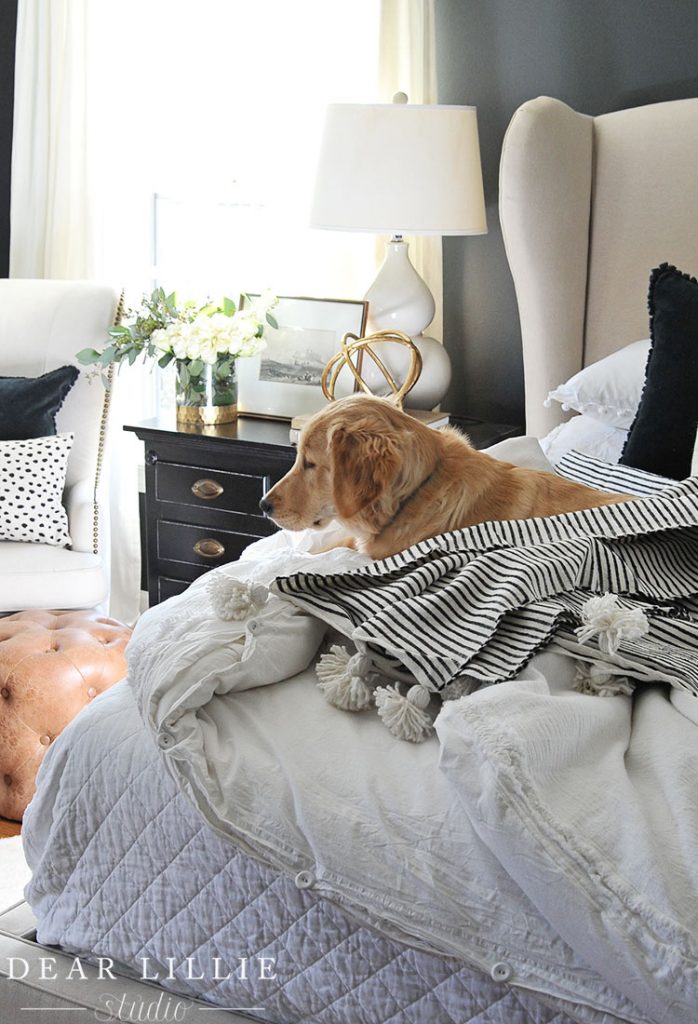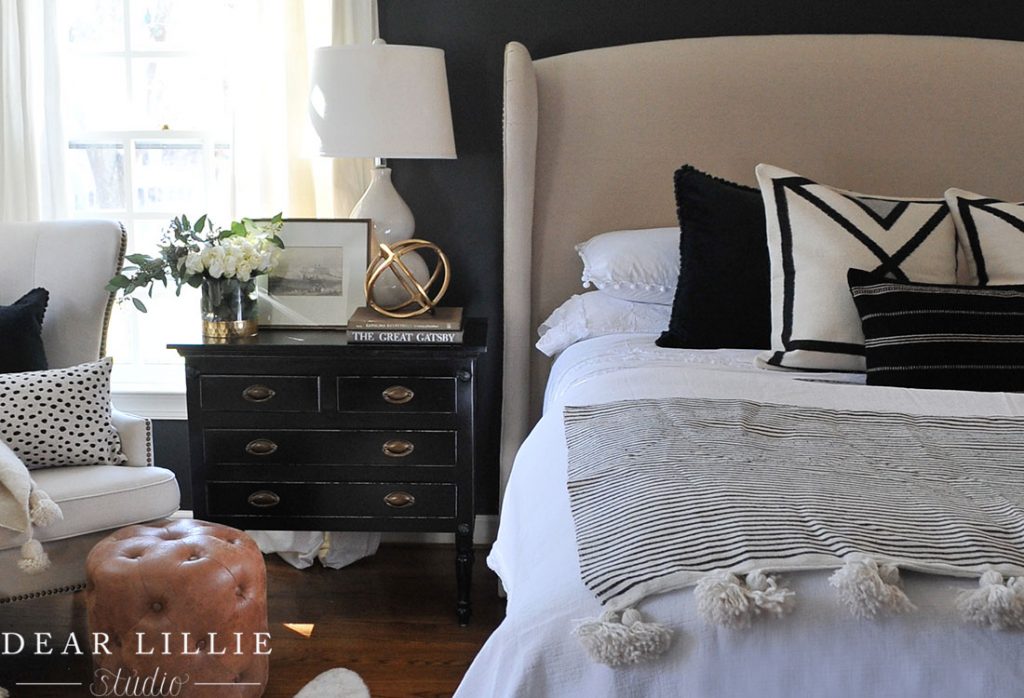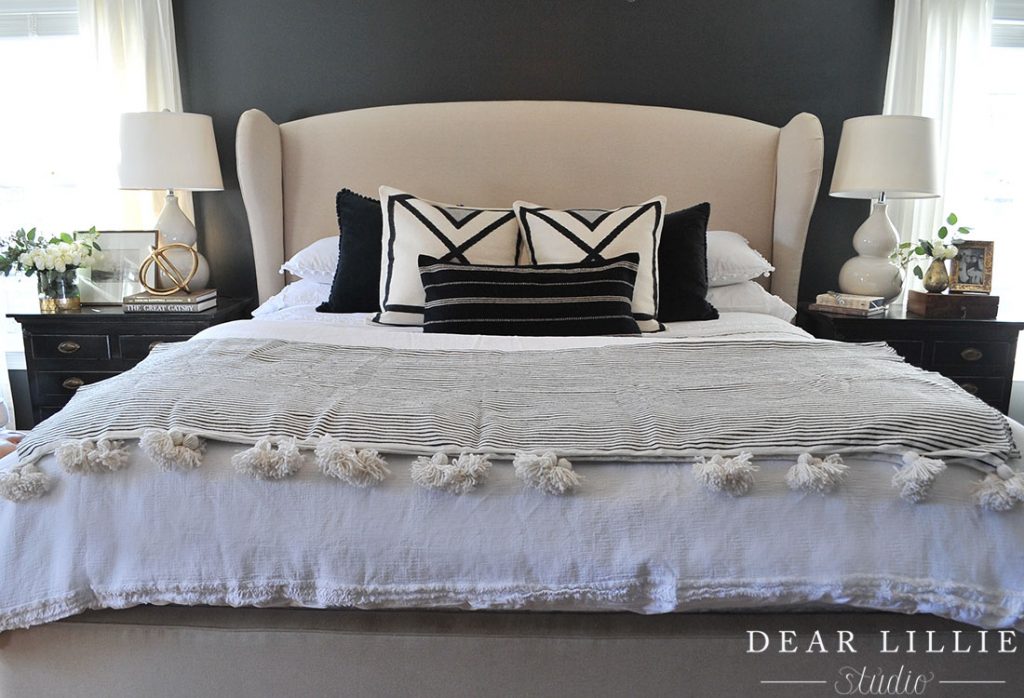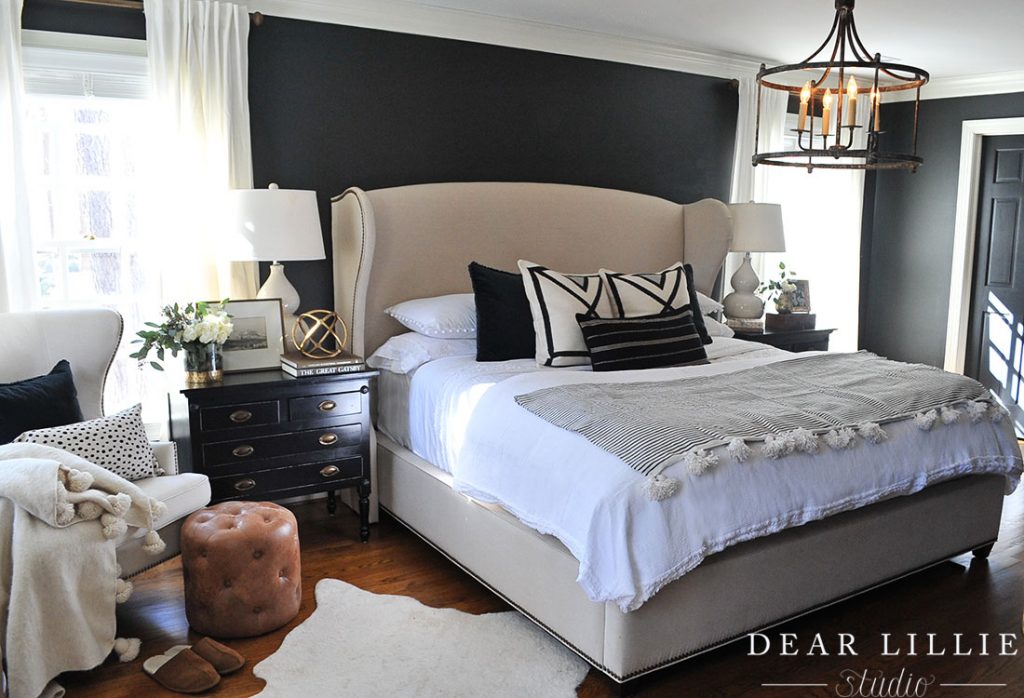 Thanks so much for visiting! I hope you will head on over to Serena and Lily and check out all of their stunning pieces, especially all of their gorgeous bedding.
Master Bedroom Source List:
Books – Collected over time
Gold Sphere – HomeGoods
Jewelry Box – Vintage Gift
Items in this post were gifted to us from Serena and Lily in exchange for this post. All thoughts and opinions are our own.