We are so excited to announce that our collaboration with Soft Surroundings has officially launched! Over a year ago we started working with them on creating a curated collection and it's so exciting to see it come to fruition.  We knew one of the main things we wanted to offer were some architectural prints. After choosing a gorgeous set of six 18th century prints by the Scottish architect Colen Campbell, we then had to decide on mattes, frames and sizing. We decided to offer them with two different matte/frame options and each of those is offered in two different sizes.
Each print is reproduced on fine art paper with deckled edges, matted in ivory and set within a gold-painted wood frame. Here is the smaller size in my master bedroom.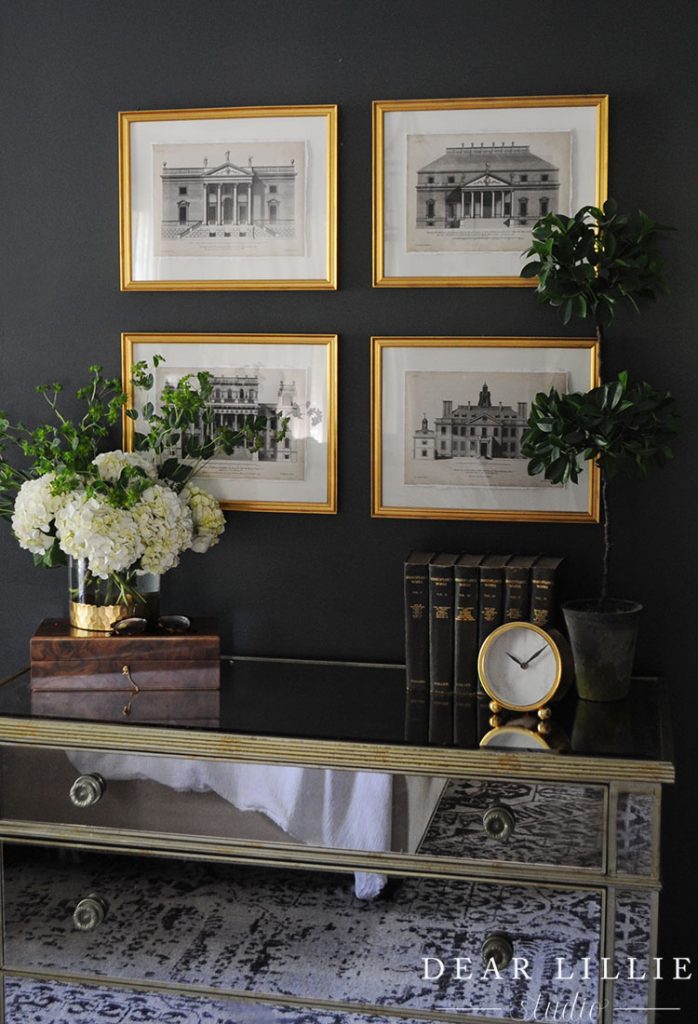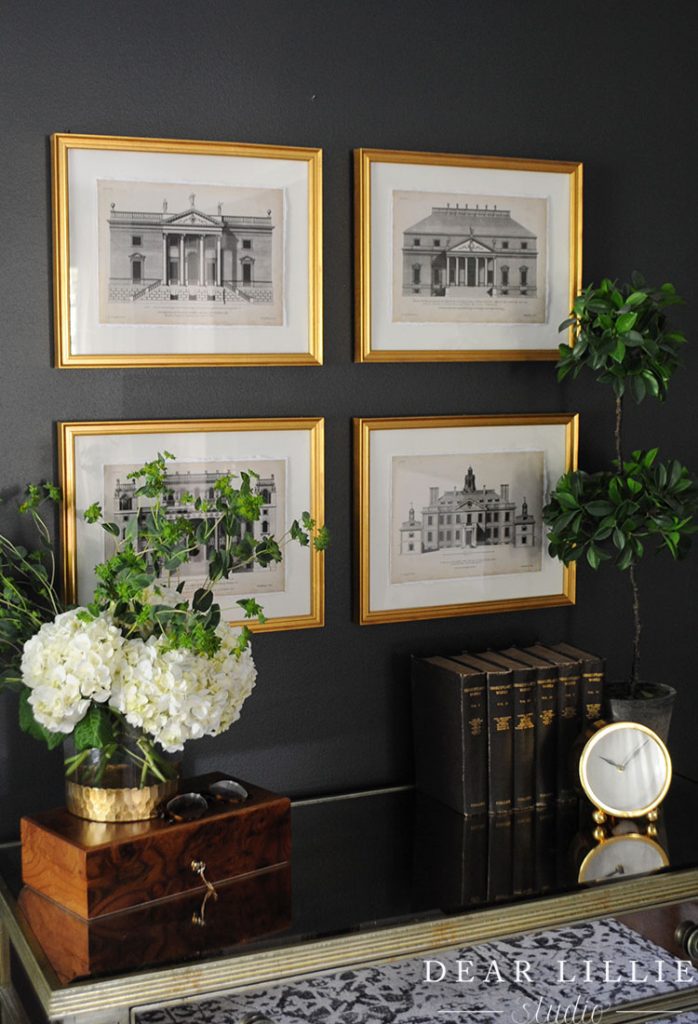 And here is the larger size in my sister, Jamie's great room: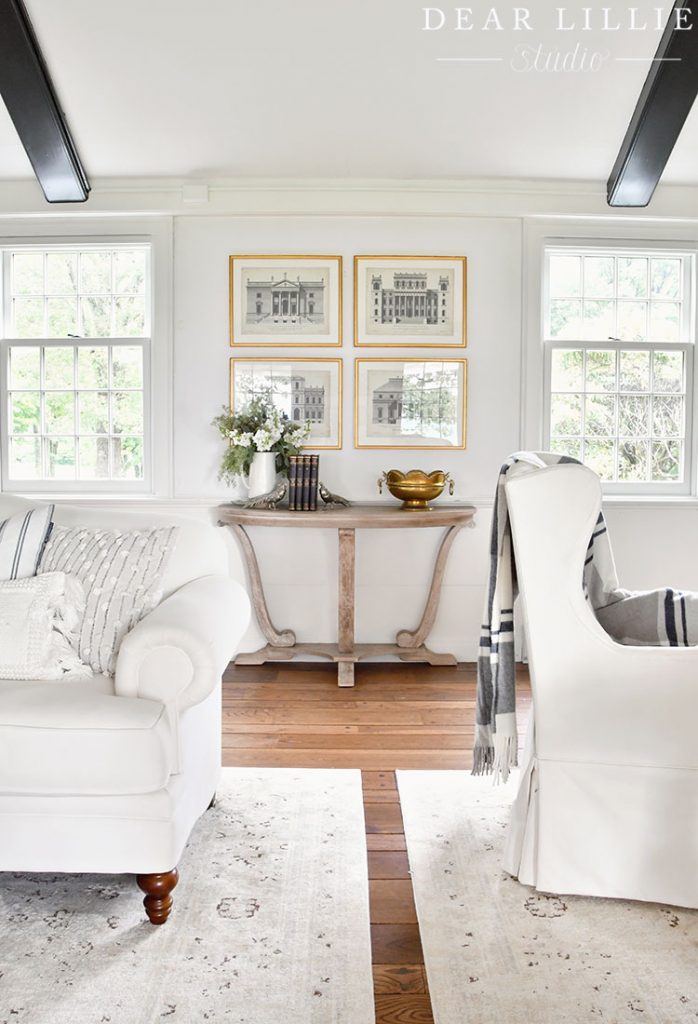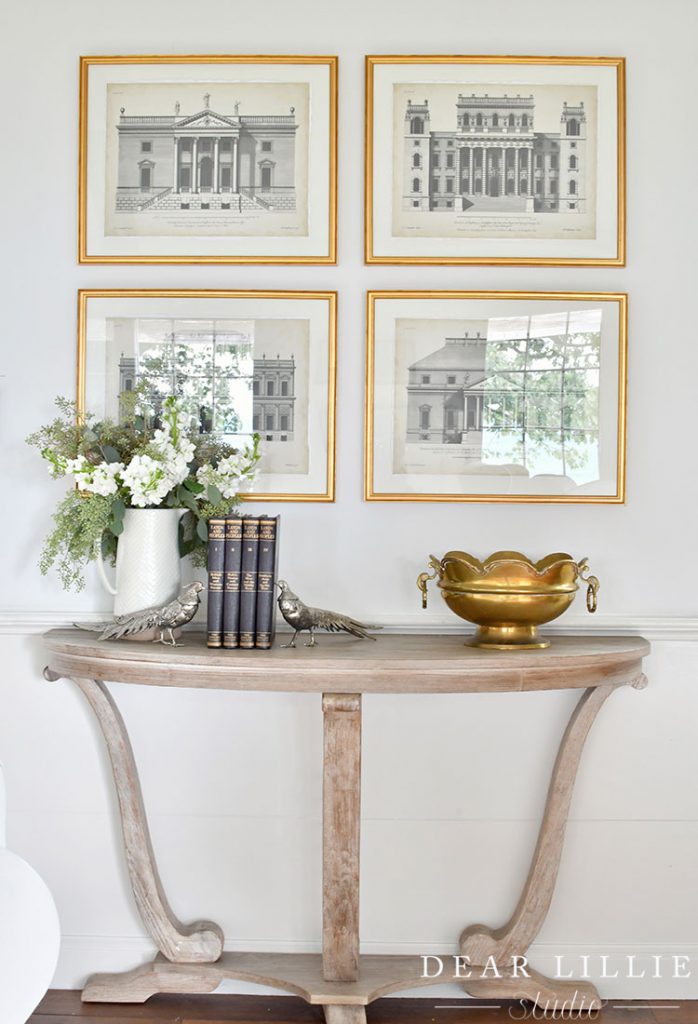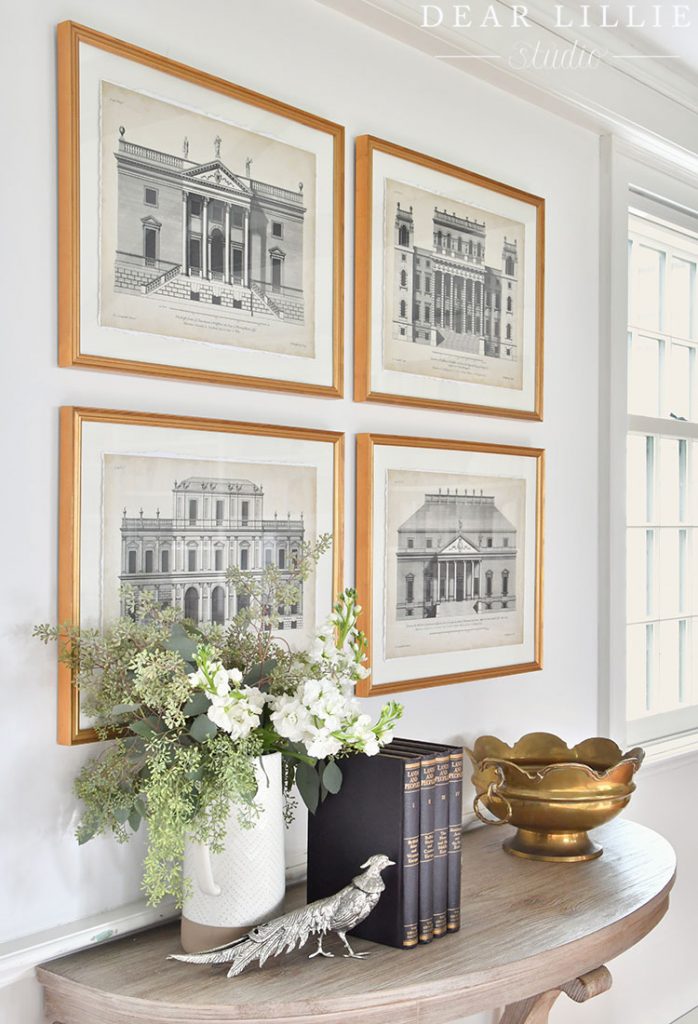 The second options we are offering these prints in includes the same fine art paper with deckled edges, but these are matted in black and set within a black wood frame with gold fillet. Here you can see the larger size in my office: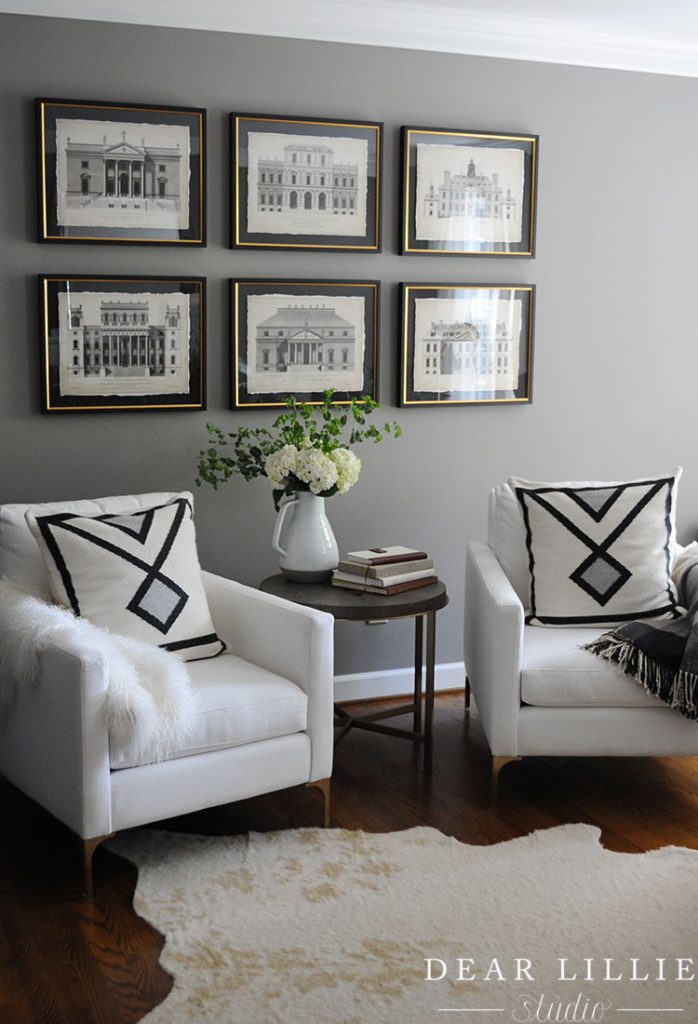 The smaller size is great for using in vignettes throughout the house. We tried one here in our entryway: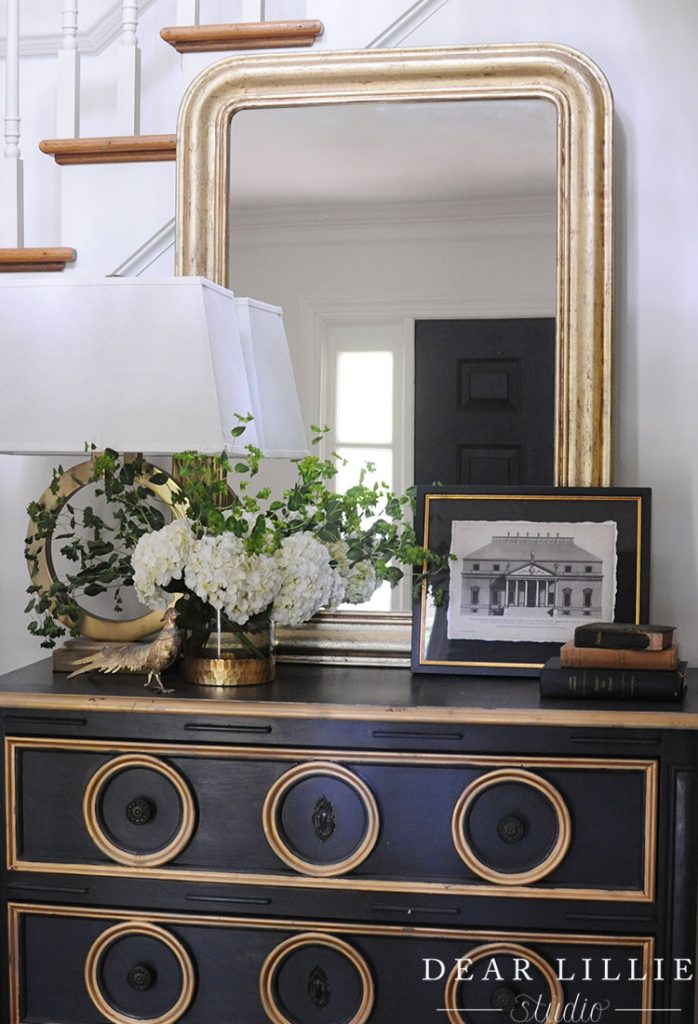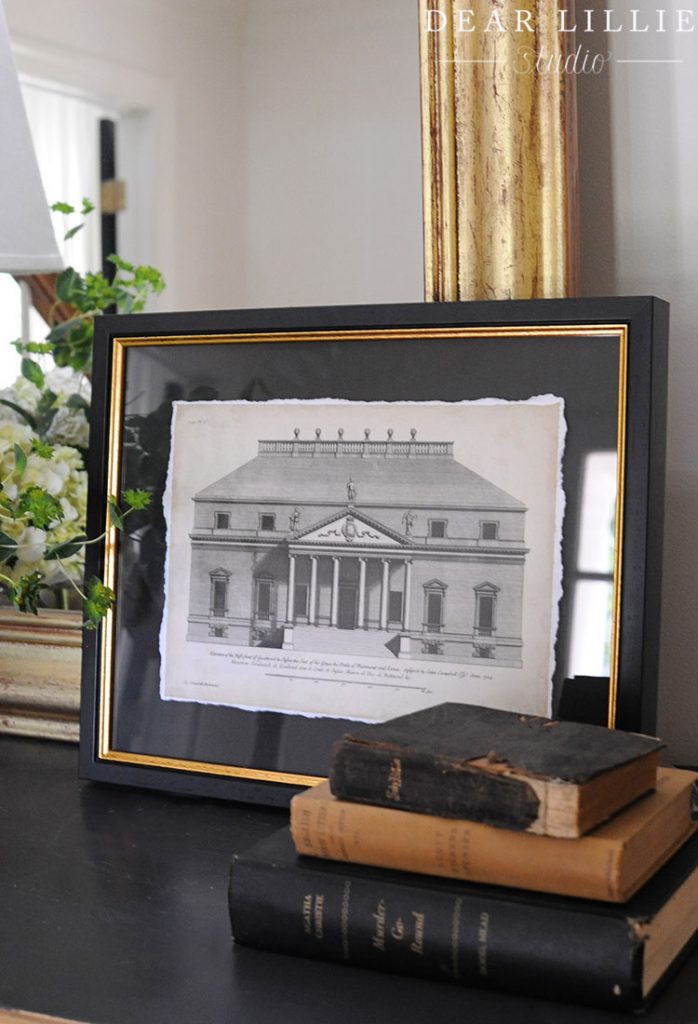 a couple sprinkled throughout some bookshelves: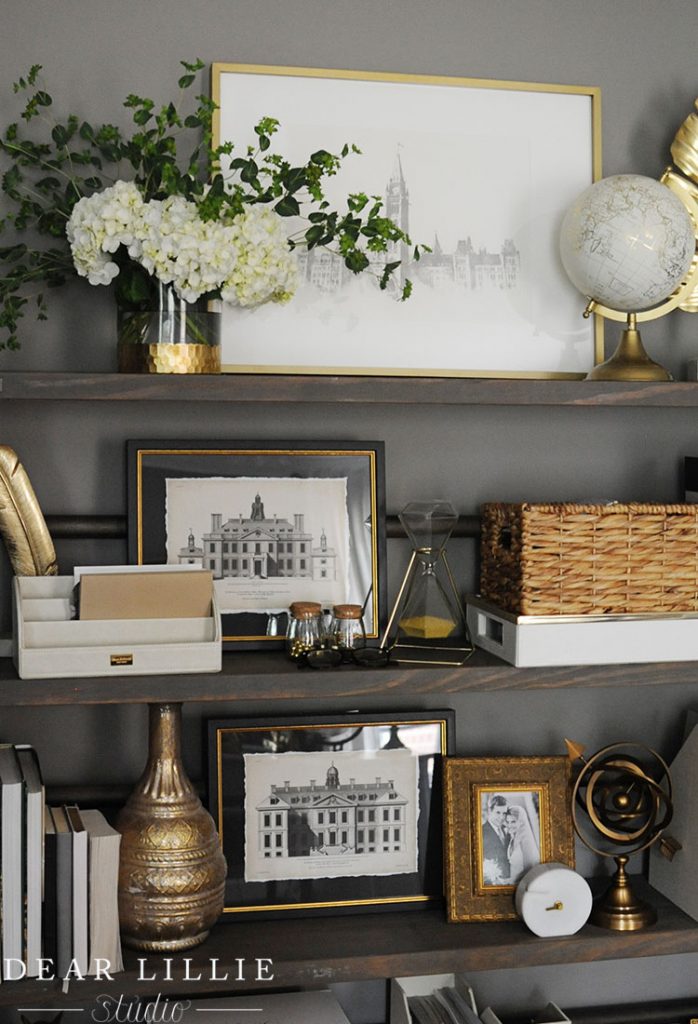 and one leaning against a mirror in our dining room: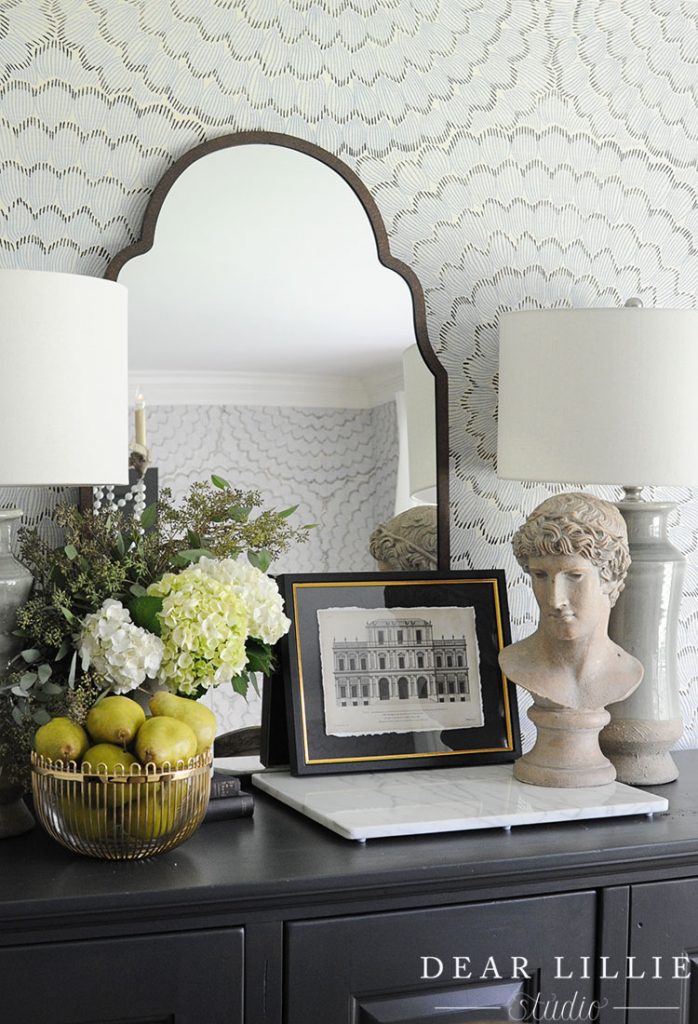 And speaking of mirrors, that mirror is part of our collection as well: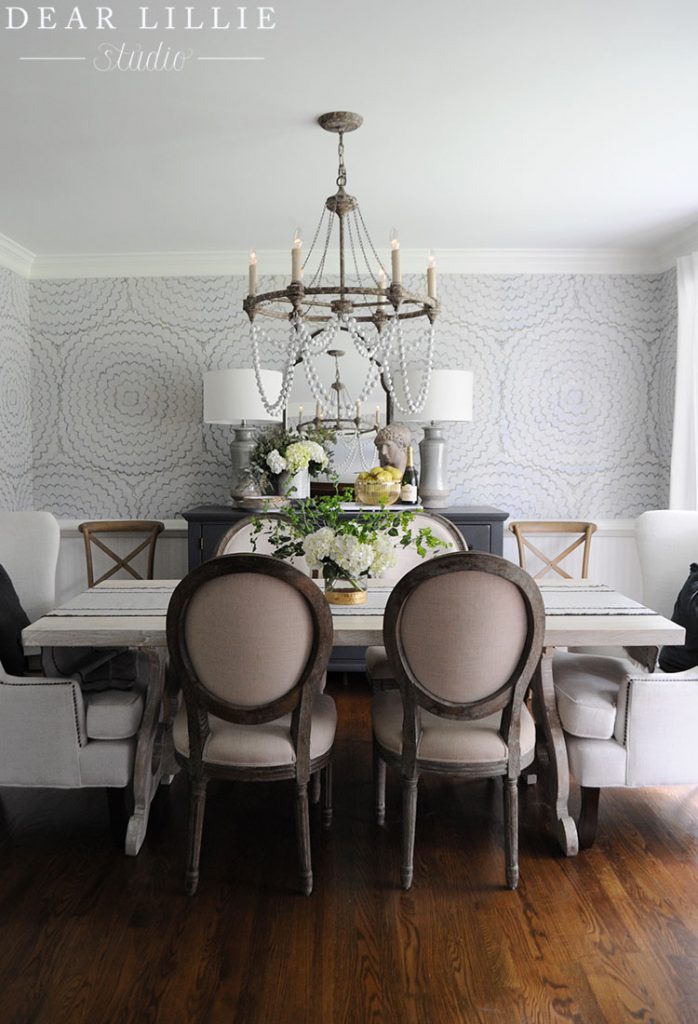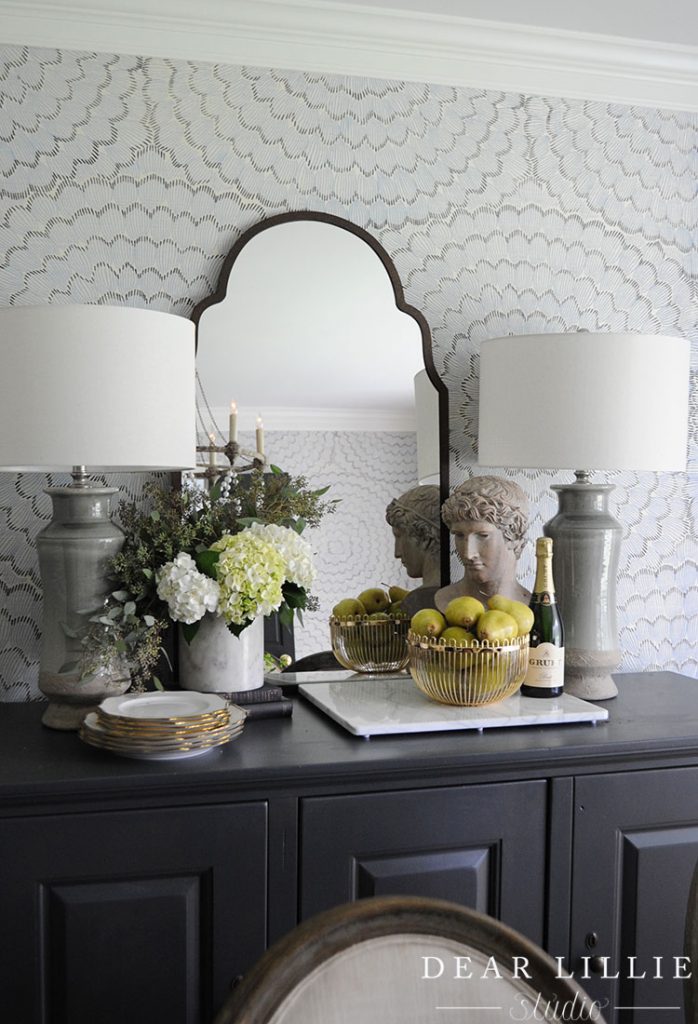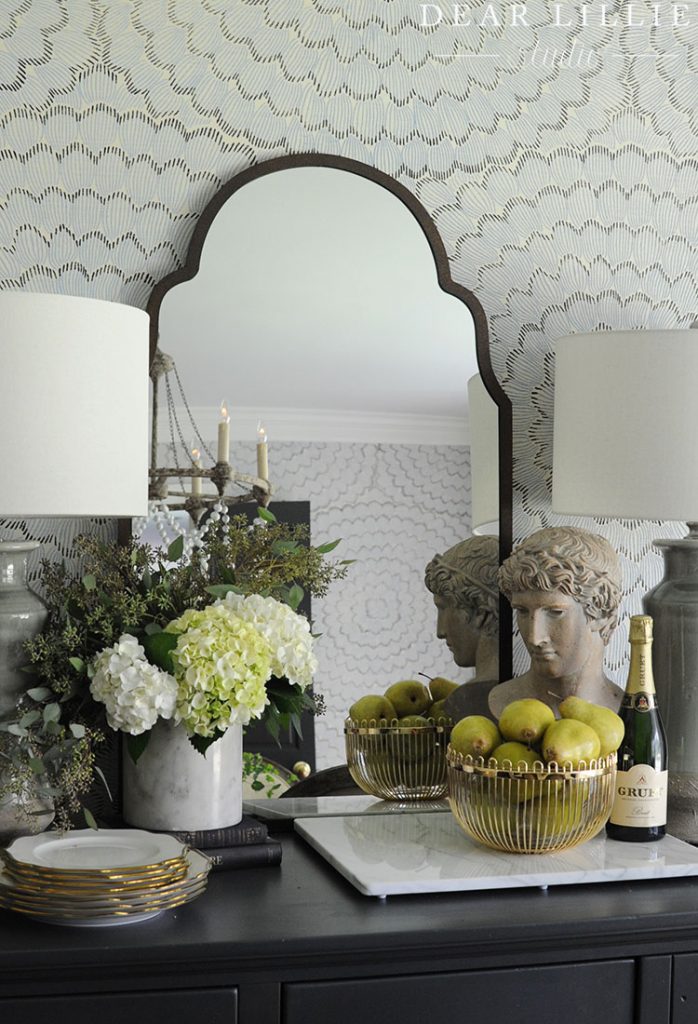 We also have two rugs available. Here is the Marissa Rug (this is the 9 by 13 size):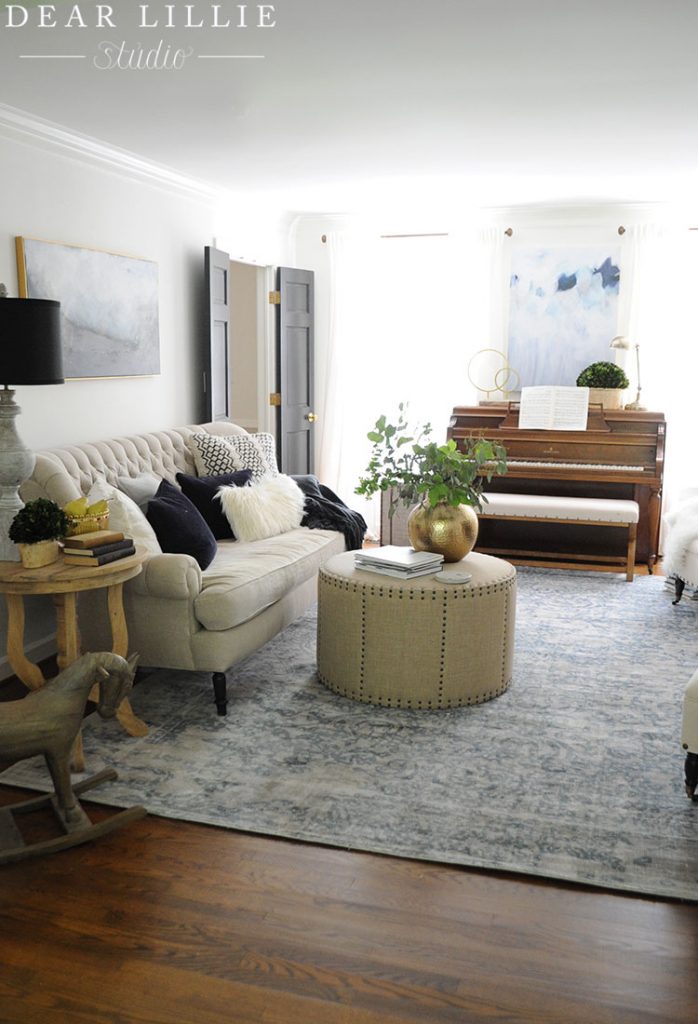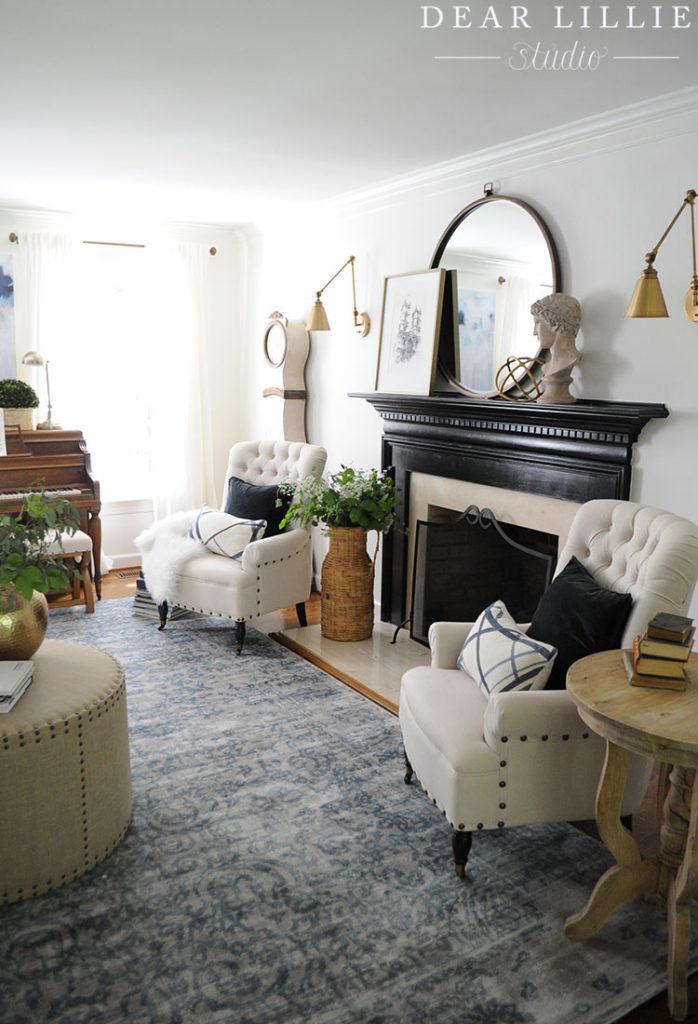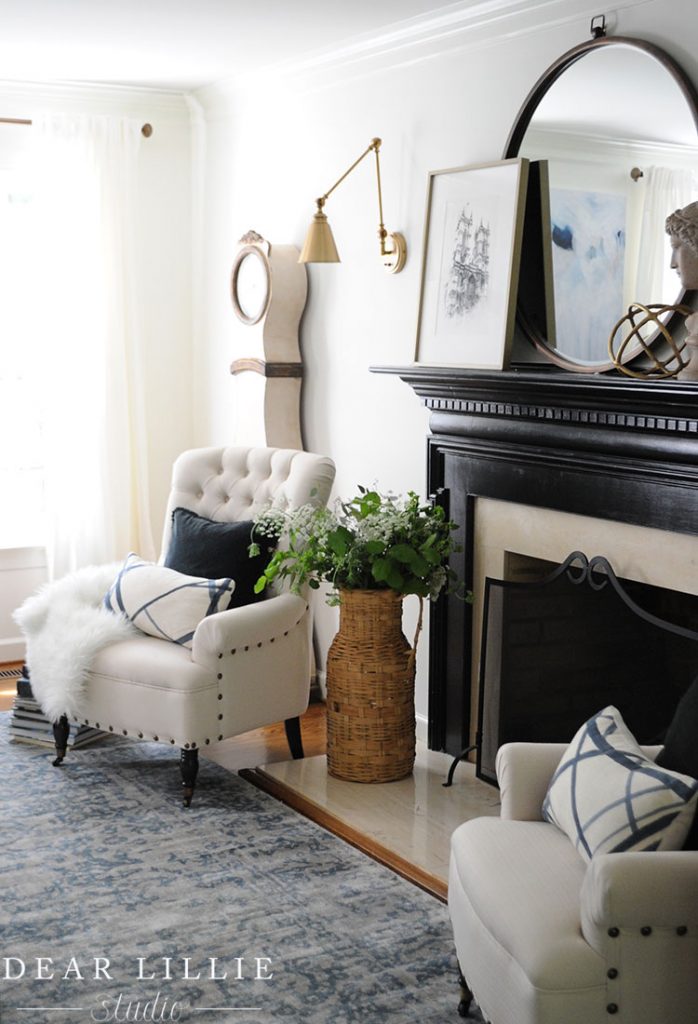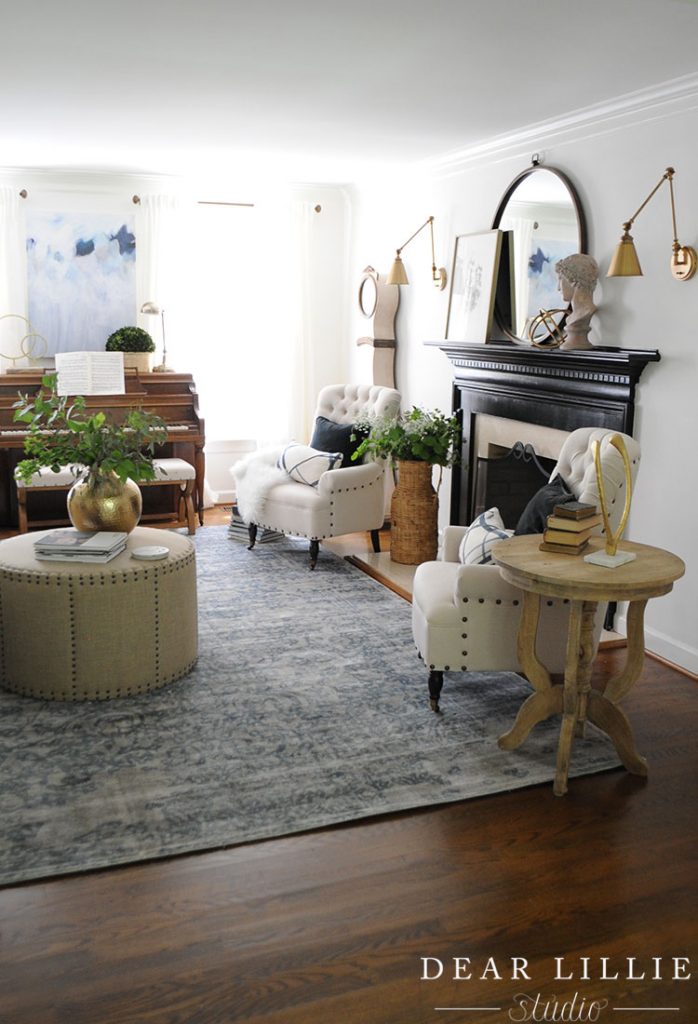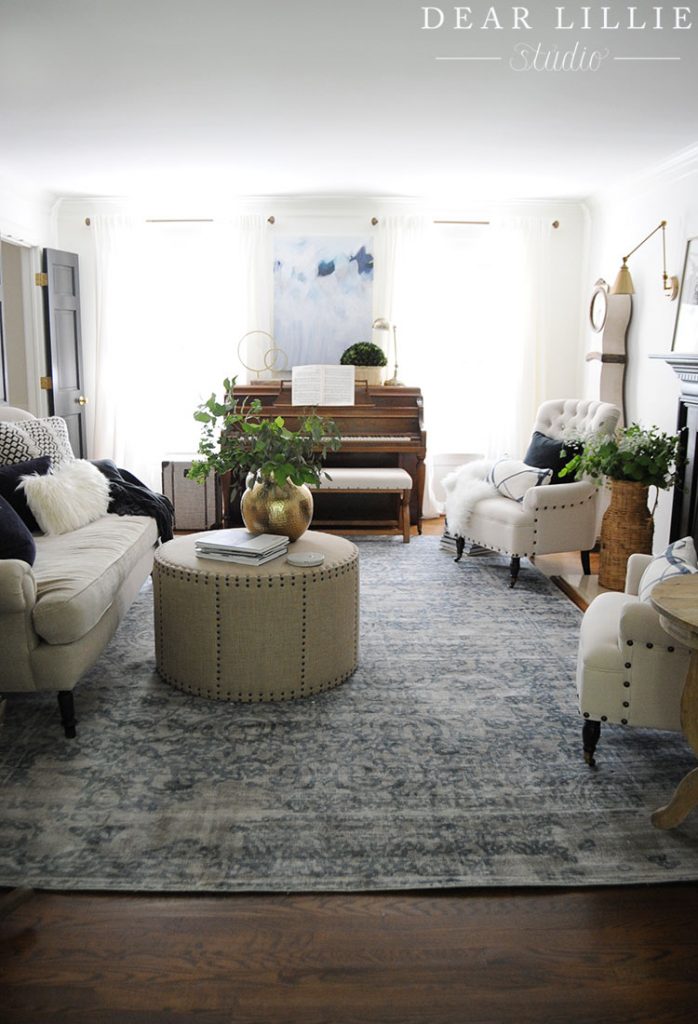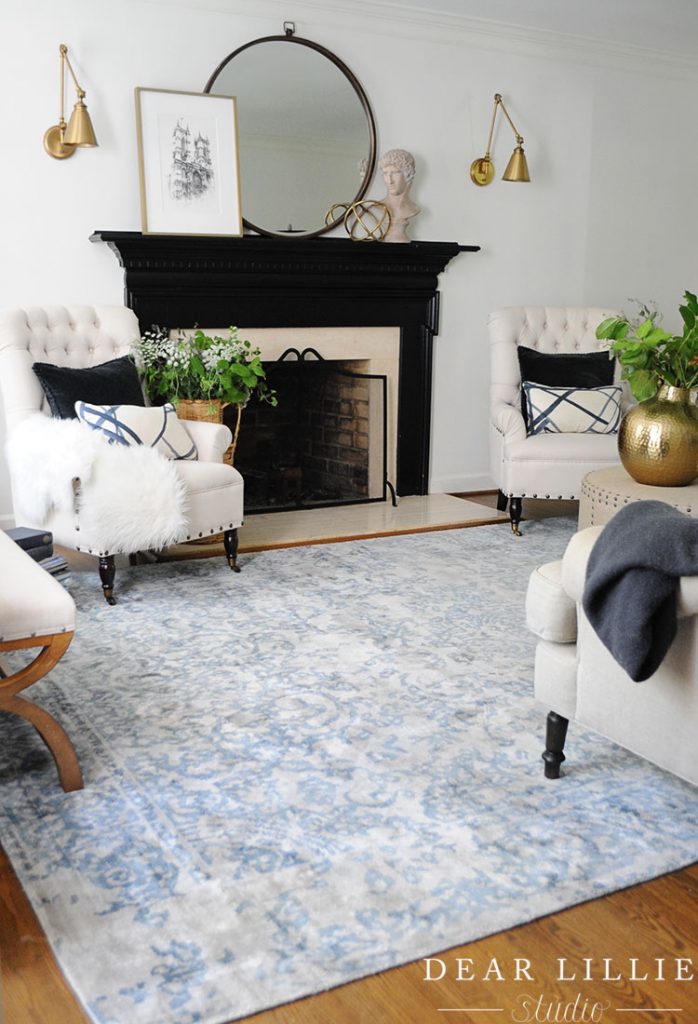 The texture and color on this rug is beautiful!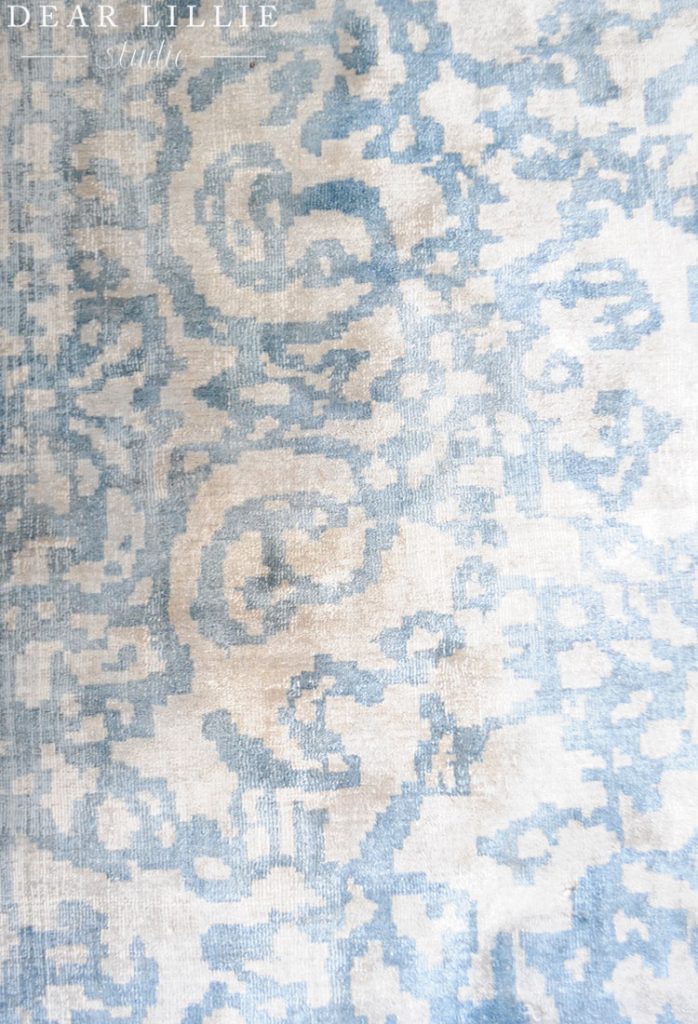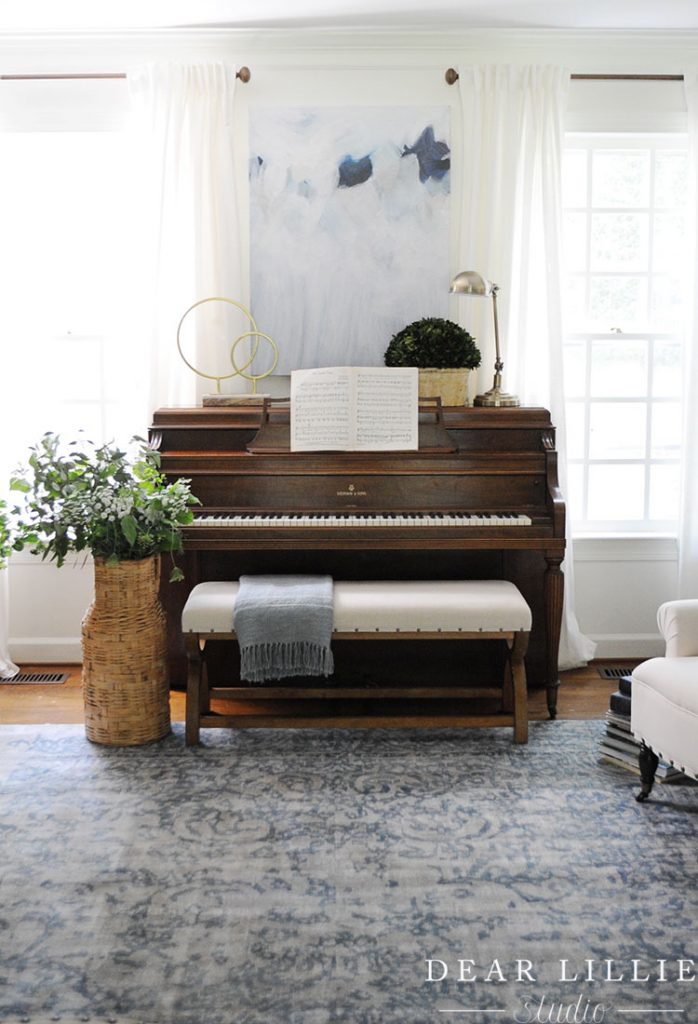 And then the Bergamo Rug. We used this one as a runner but it is available in larger sizes as well! We first put it in our entryway: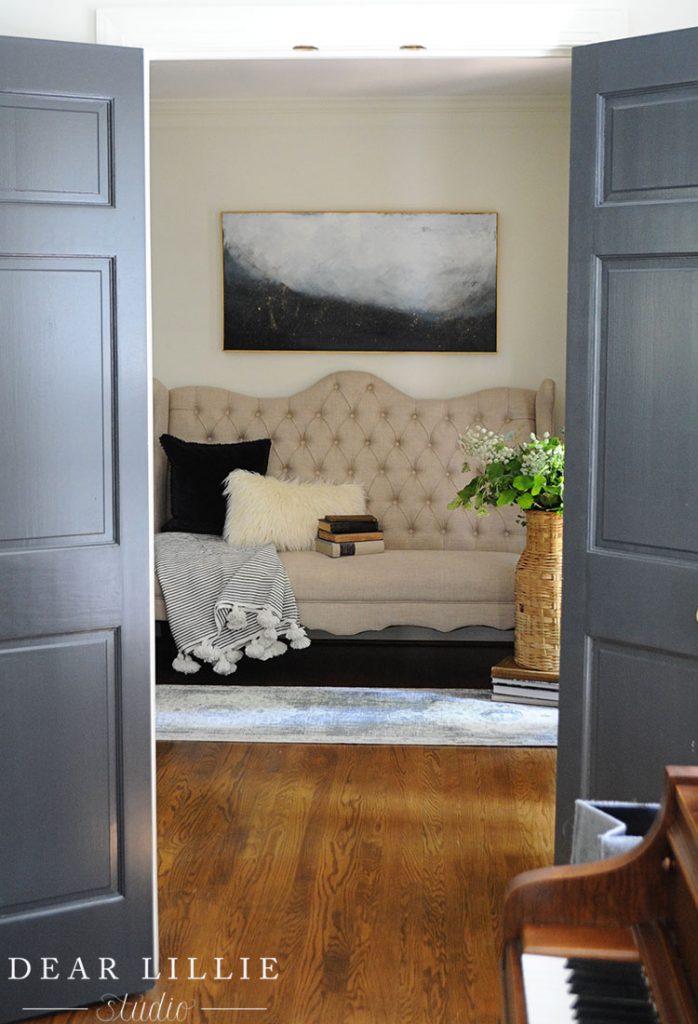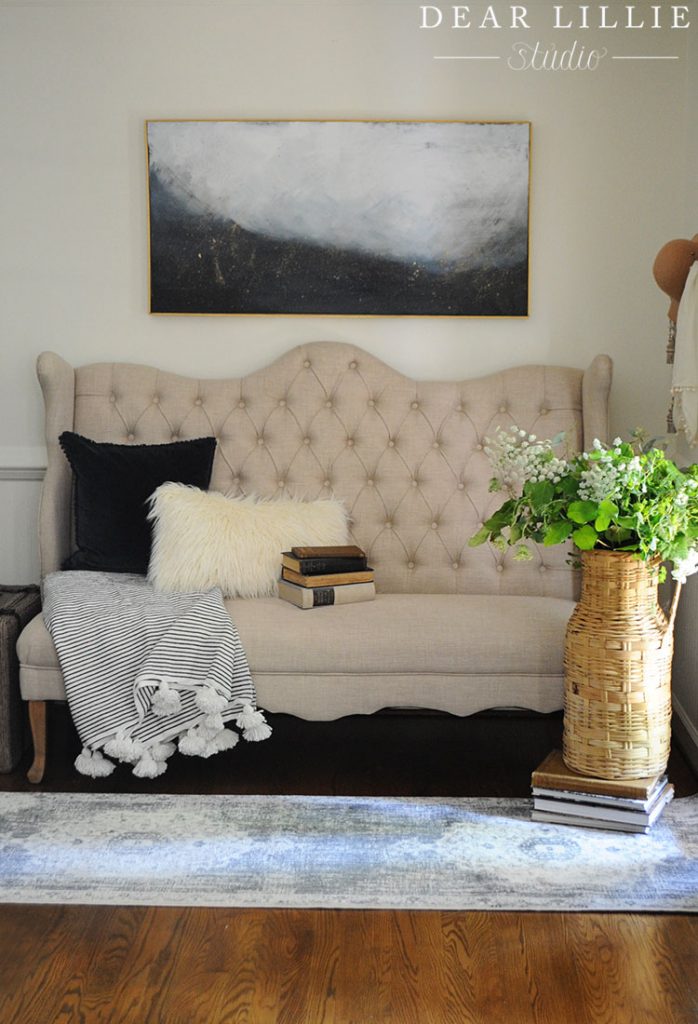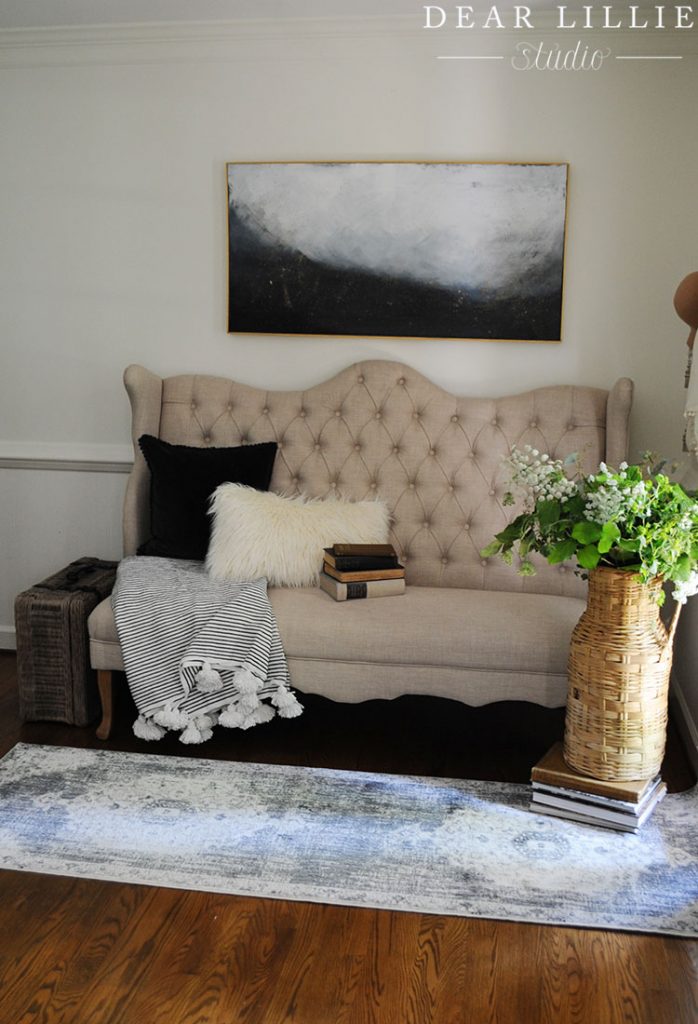 but ended up moving it upstairs to the hallway. I loved how it looked under our little settee up there.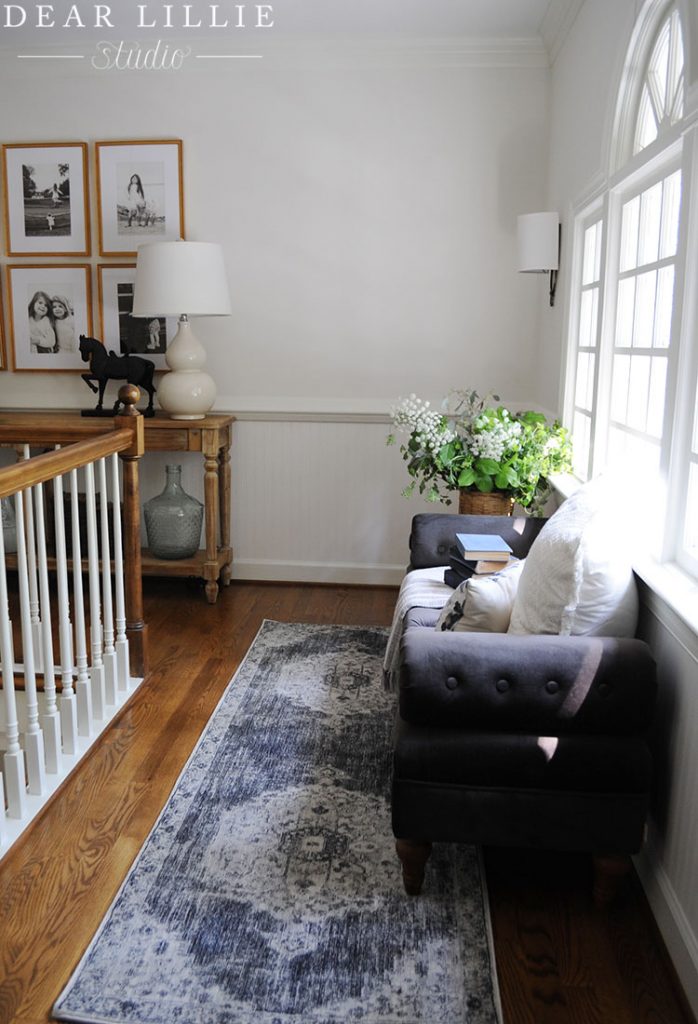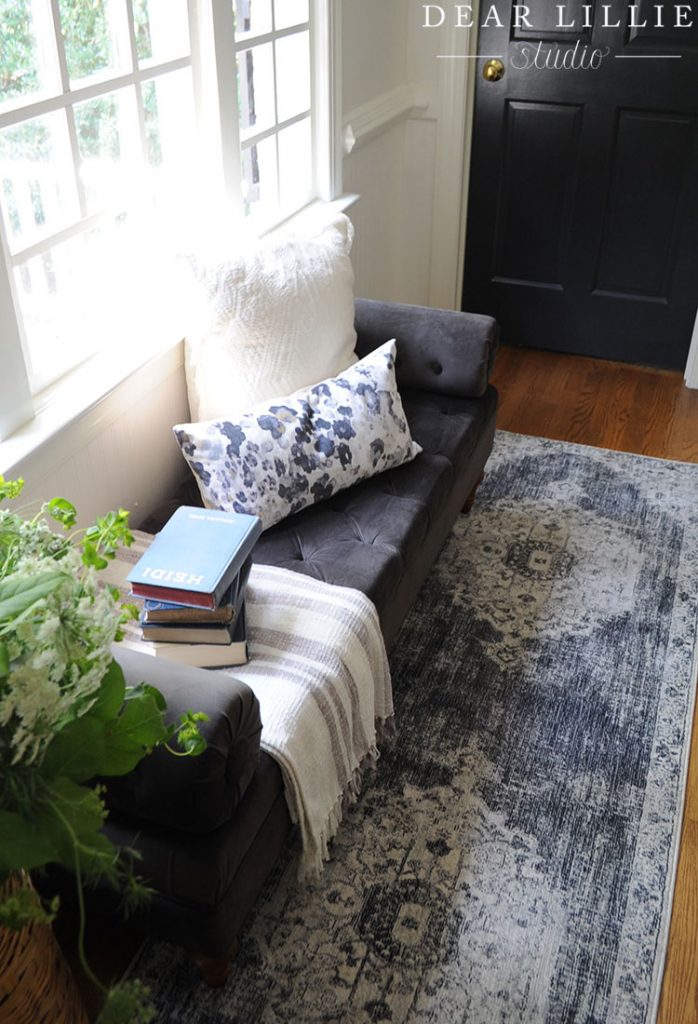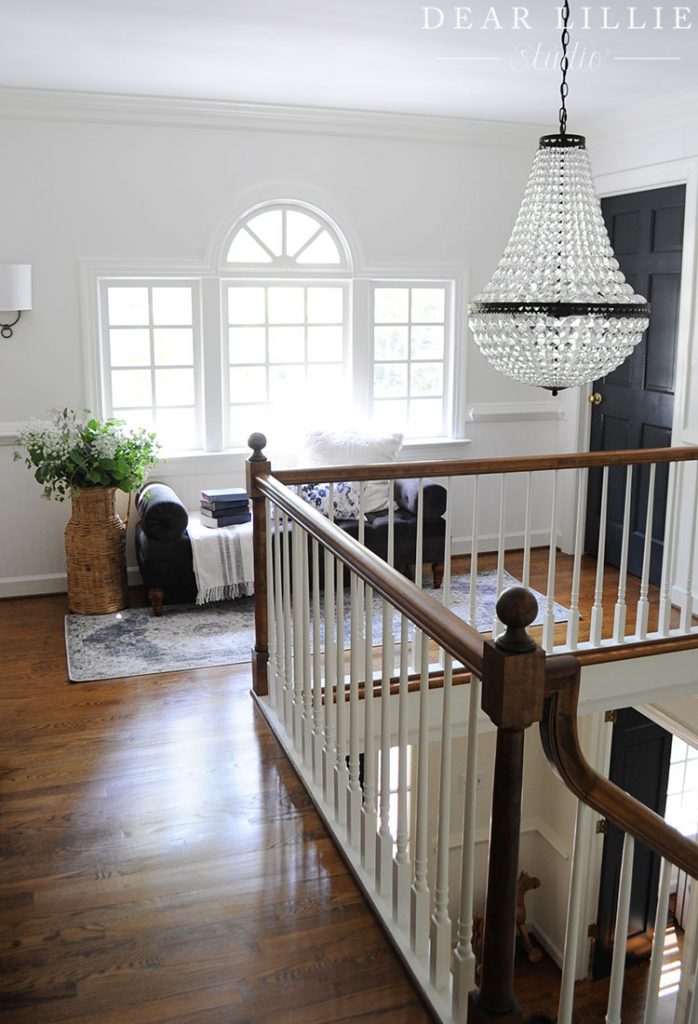 We also have this set of two preserved boxwood topiaries. I love using boxwood! It's such a great way to add touches of green year round!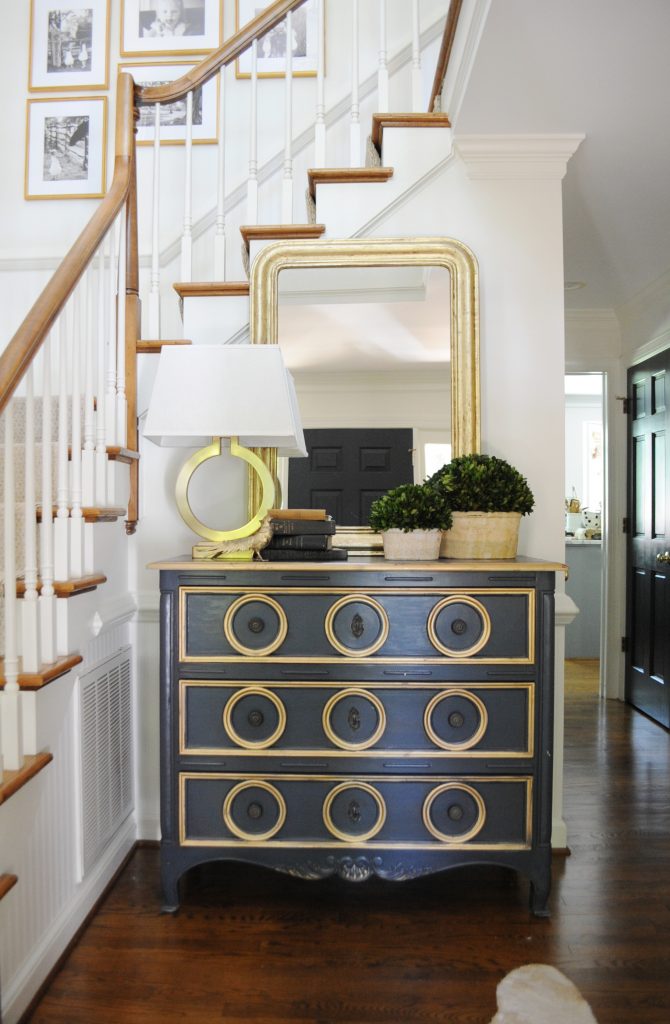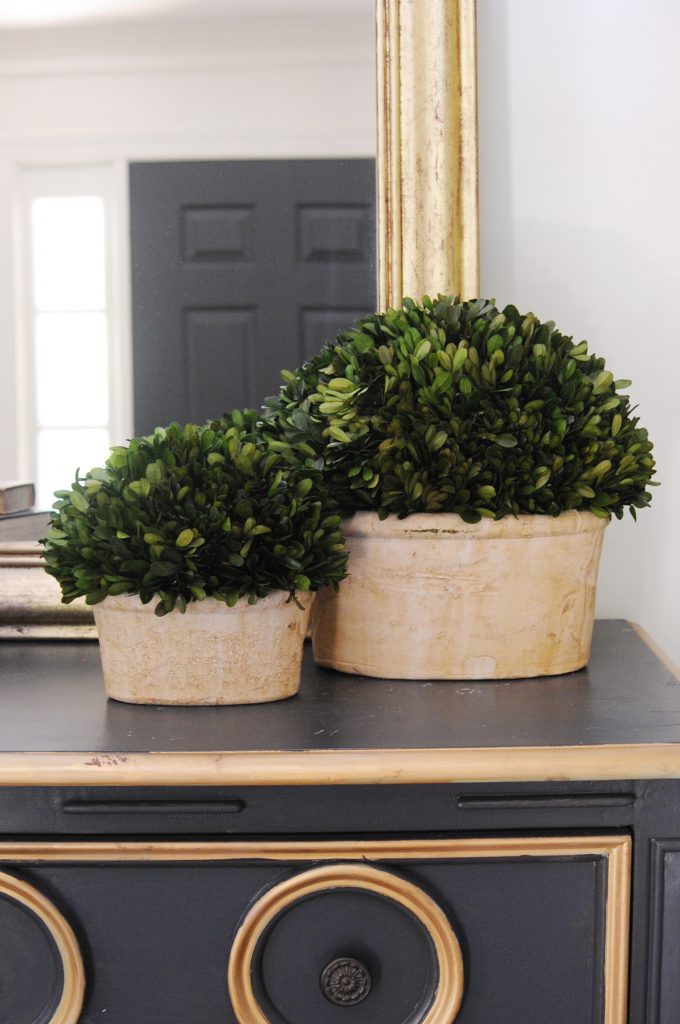 We also have two soothing giclee canvases by Dylan Grey: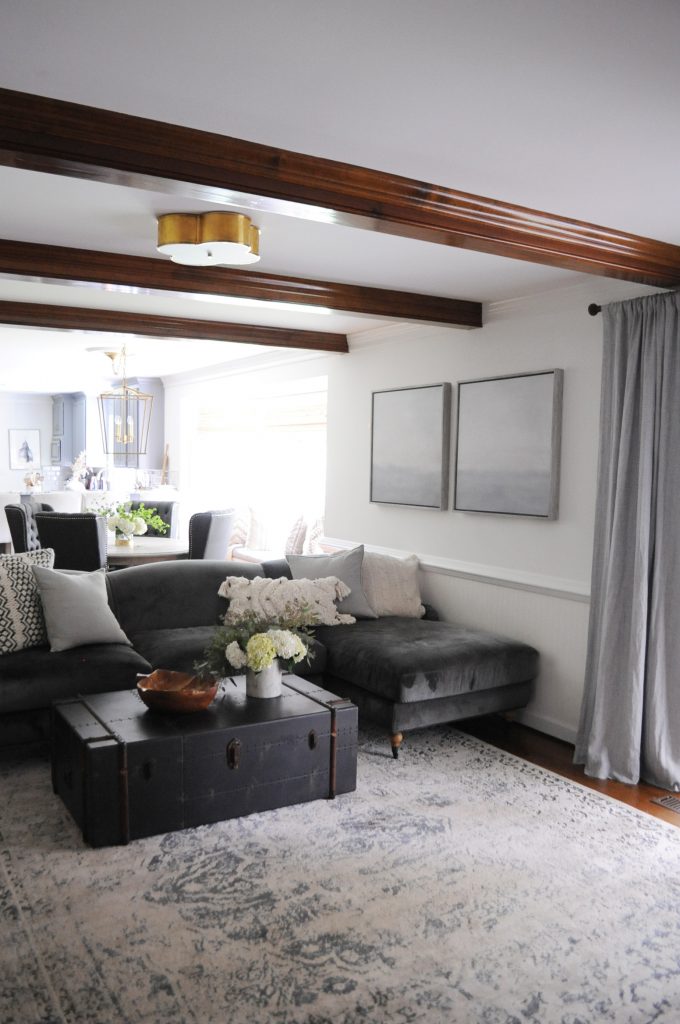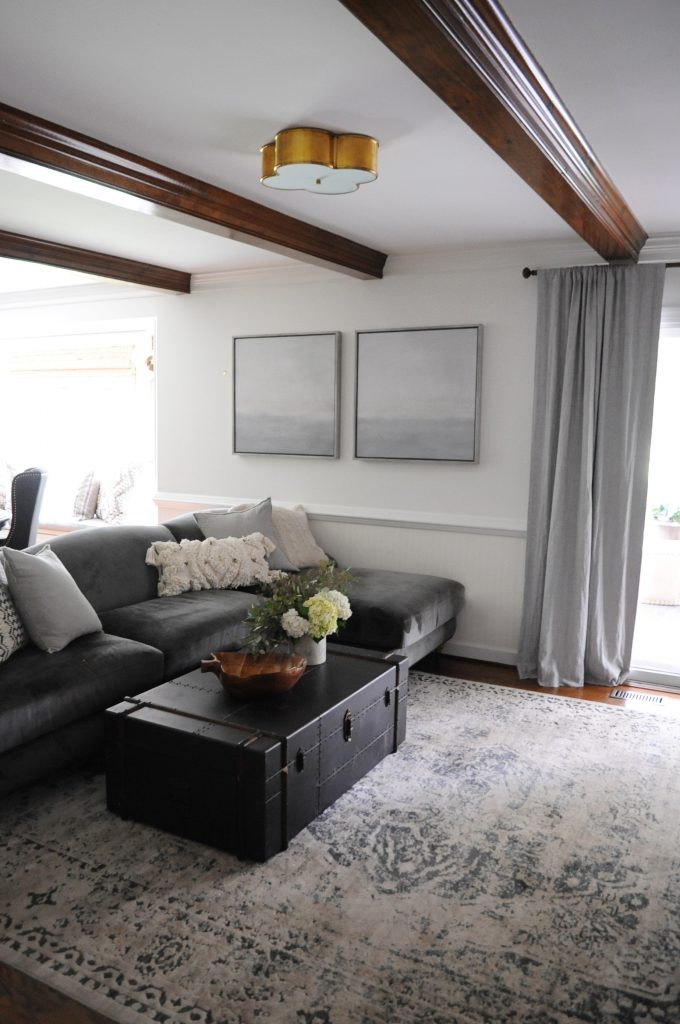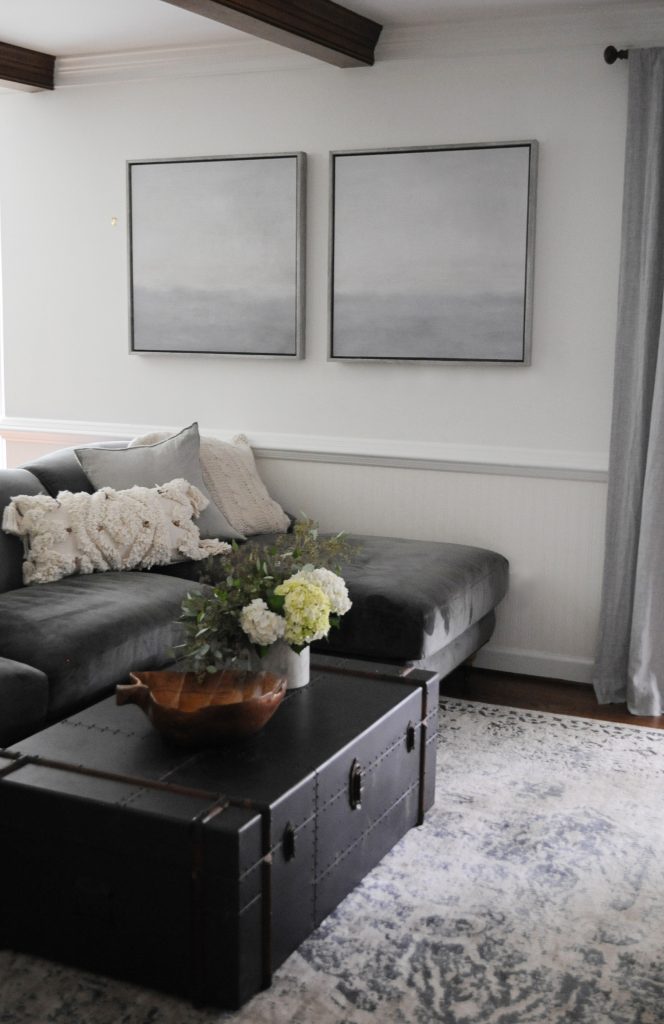 And lastly this accent chair: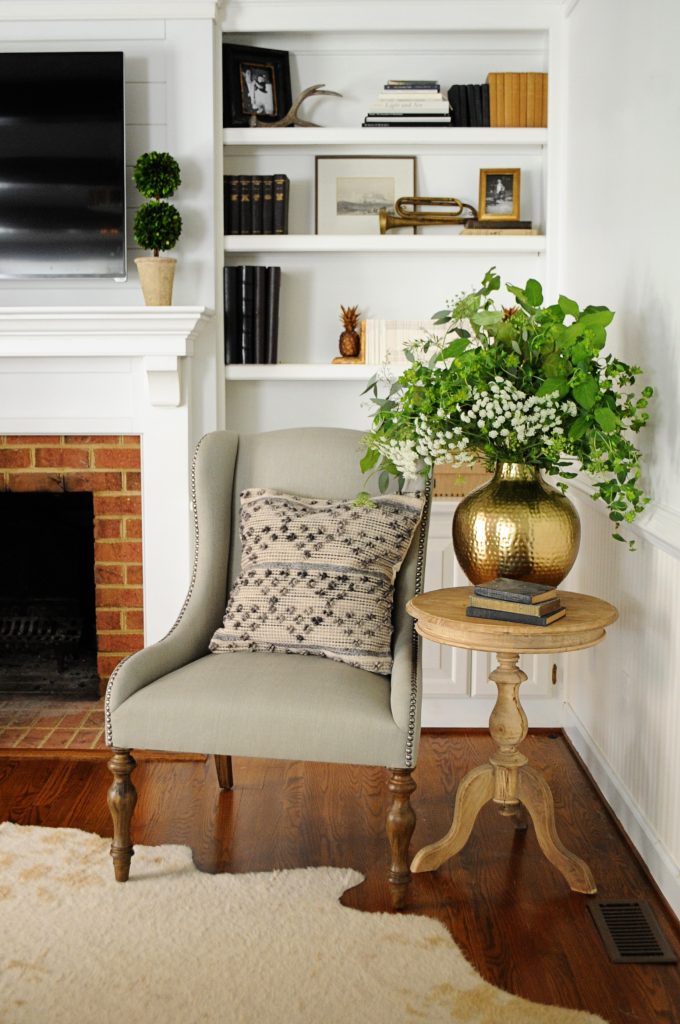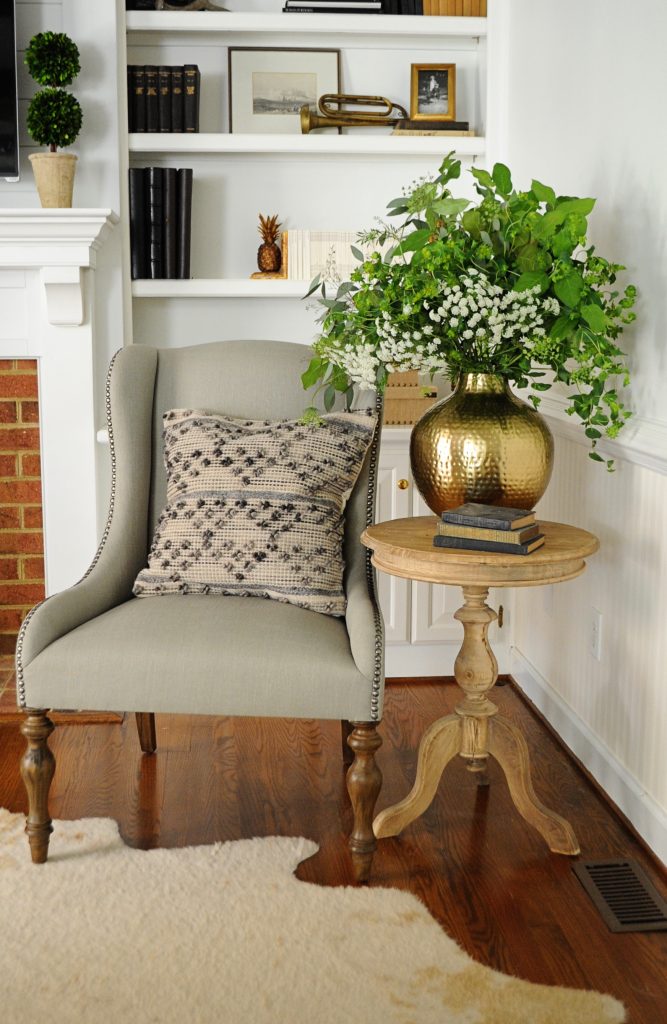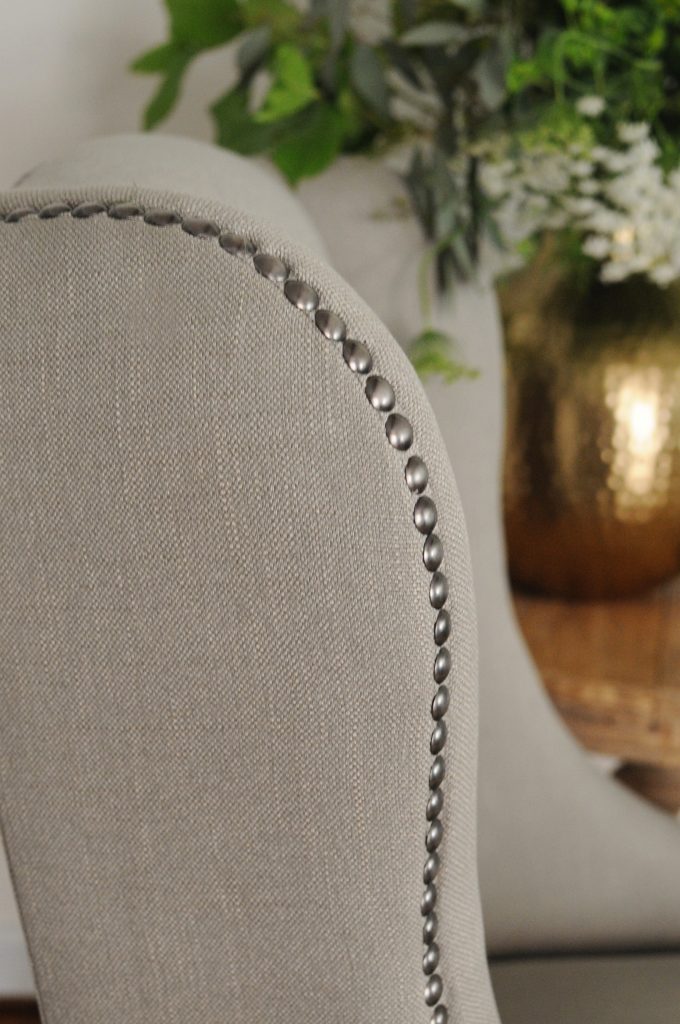 Be sure to head on over and check out the other two collections as well! They are by two of my favorite designers, Anita and Courtney!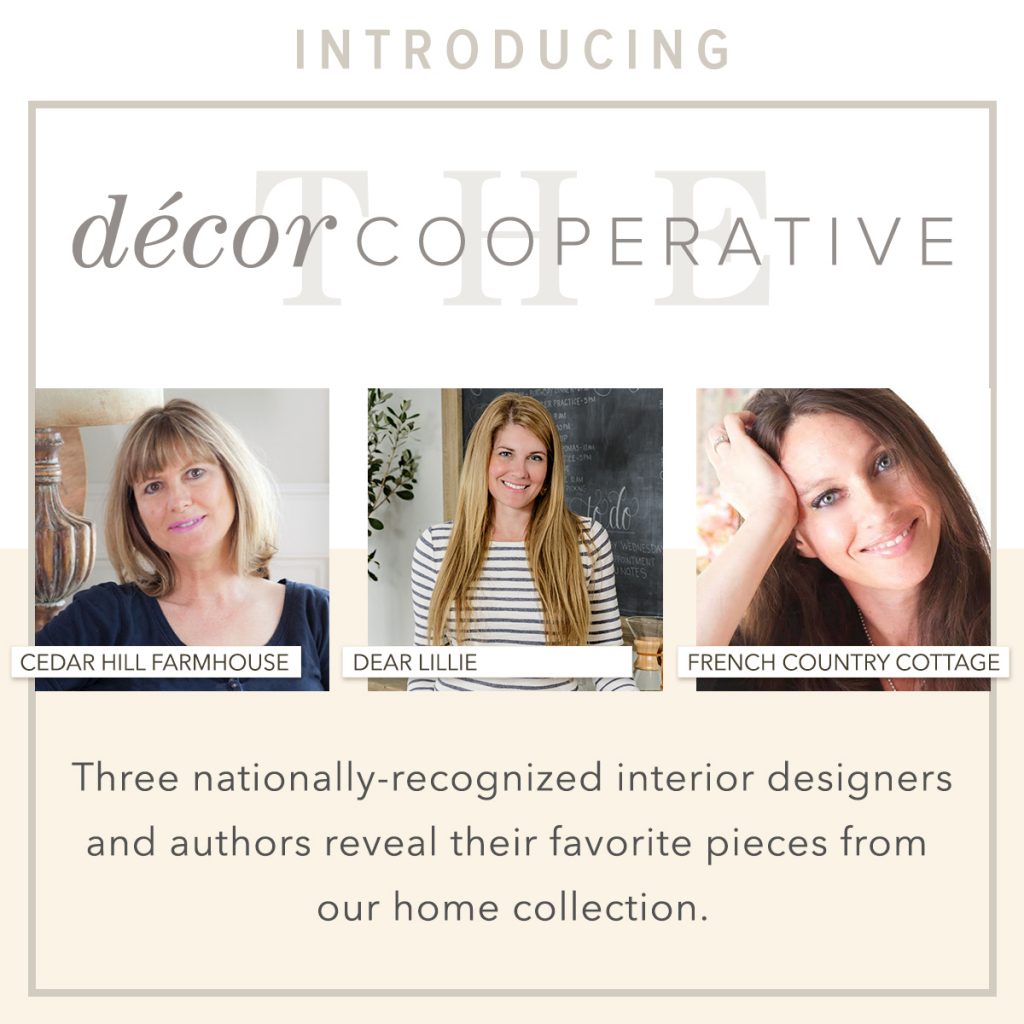 I hope you all have a fabulous rest of the week!
For sources for rooms shown you can click on these links. The bottom of each post will have a detailed source list for the space including all paint colors used:
Our Master Bedroom
Jamie's Great Room
My Office
Entryway
Dining Room
Living Room
Entryway
Upstairs Hallway
Family Room
Warmly, Jenni